If we have collectively learned one thing this past year, it is that our day-to-day lives and the choices we make are having an impact on our planet as a whole. With knowledge comes greater ability to make better decisions and so more and more couples are looking for eco-friendly alternatives for standard wedding items. Luckily, these days, sustainable wedding ideas are plentiful, with more eco-friendly wedding decorations on the market and greener options when it comes to catering, invitations, and more.
However, even the greatest of intentions can fall short of the mark, and if you're looking to reduce your carbon footprint, then you'll need to consider where you are honeymooning and how you are getting there. Currently, flights account for around 2.5% of global carbon dioxide production, and the industry is proliferating rapidly. While honeymooning at home would be ideal, there are ways you can venture further afield while still ensuring minimal impact on the planet. Read on to see how you can make your honeymoon as eco-friendly and ethical as possible.
Not everyone is aware that you can offset your carbon emissions by buying carbon credits. But what exactly are carbon offsets? A form of trade when you purchase an offset, you fund projects that reduce greenhouse gas (GHG) emissions. Some airlines have already committed to offsetting their carbon footprint on behalf of their customers, but if you want to make absolutely sure you're doing all you can, then websites like 'https://www.myclimate.org/' allow you to calculate your carbon emissions for your upcoming trip and donate to climate protection projects.
Once you have set a destination, booked your flights and offset your carbon, your next big decision will be where you will stay. Picking a honeymoon destination can be hard, without the added stress of trying research eco-conscious options. Luckily, some providers specialise in providing eco-approved and ethical travel destination ideas. +impact Travel is one such organisation, and if you have never heard of them before, then it is time to take note. Not a travel agency or business in the strictest sense; they are a social enterprise that develops and promotes best practices, principles and standards for responsible and sustainable travel. Their profits go to the Global Forest Fund and other relevant causes for forest conservation, reforestation and associated community projects. Whether you are looking for somewhere to stay, somewhere to eat or something to experience, they have countless options available.
La Réserve Ramatuelle, St Tropez, France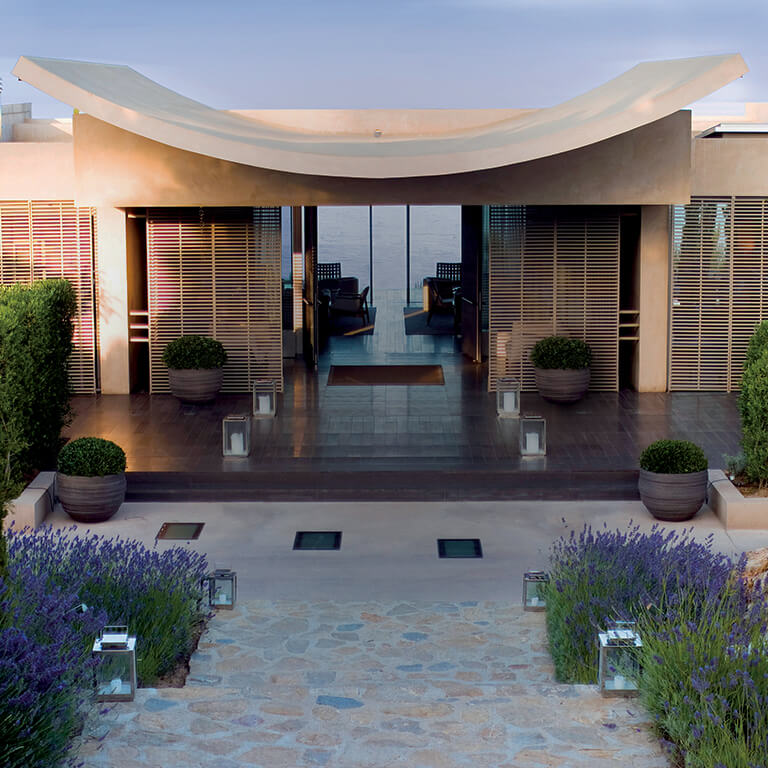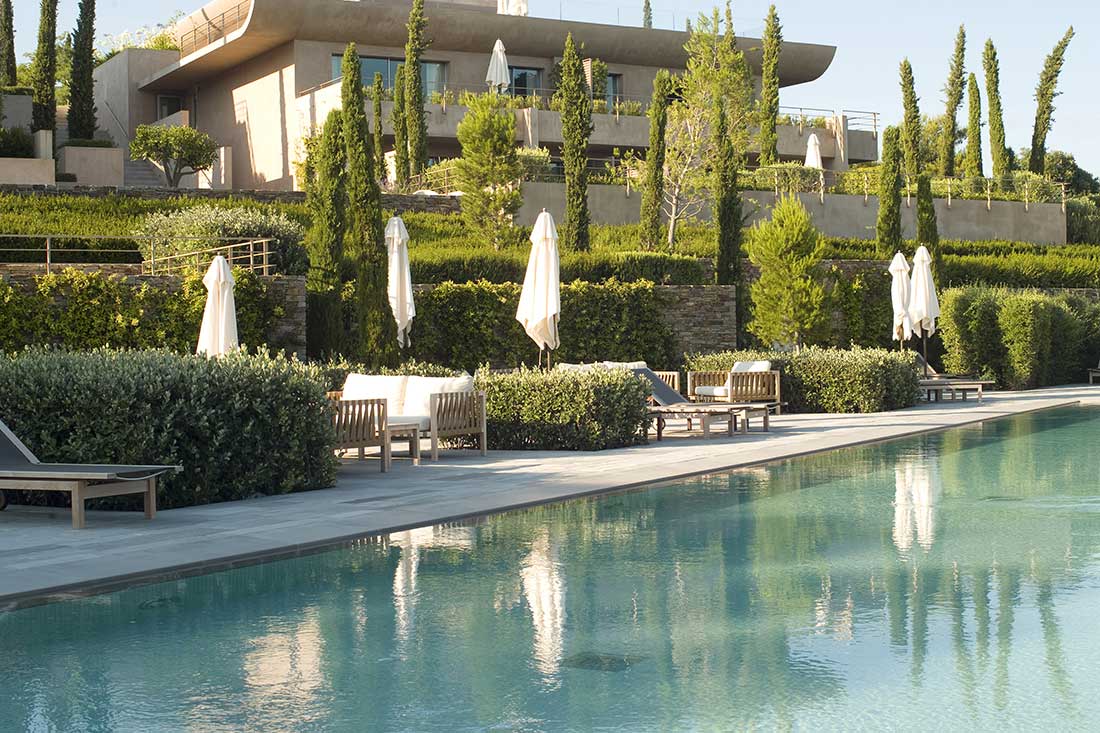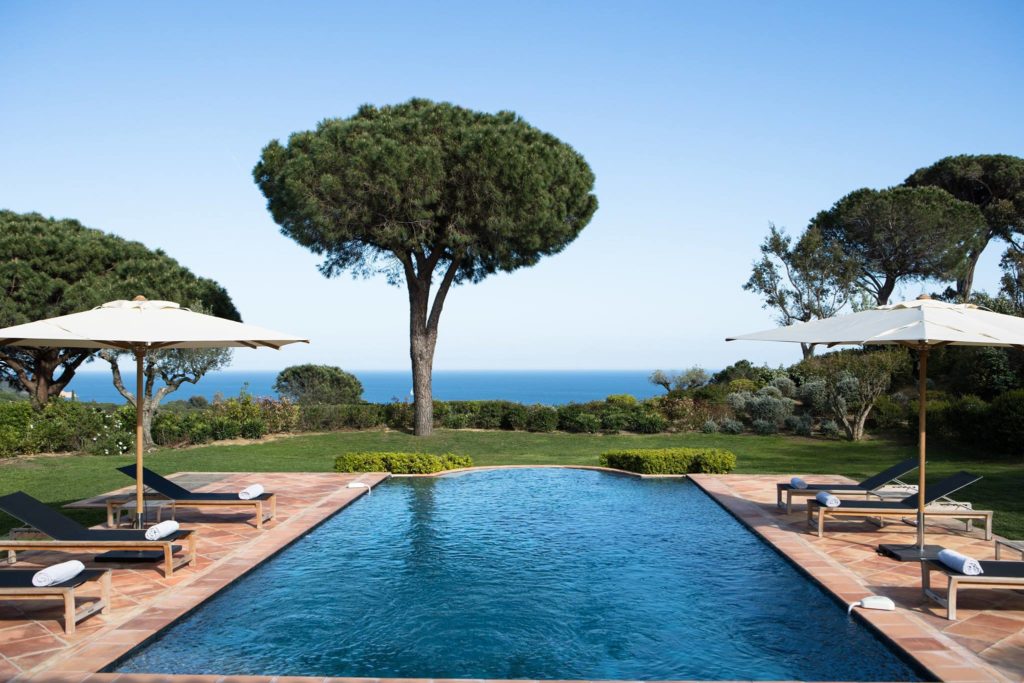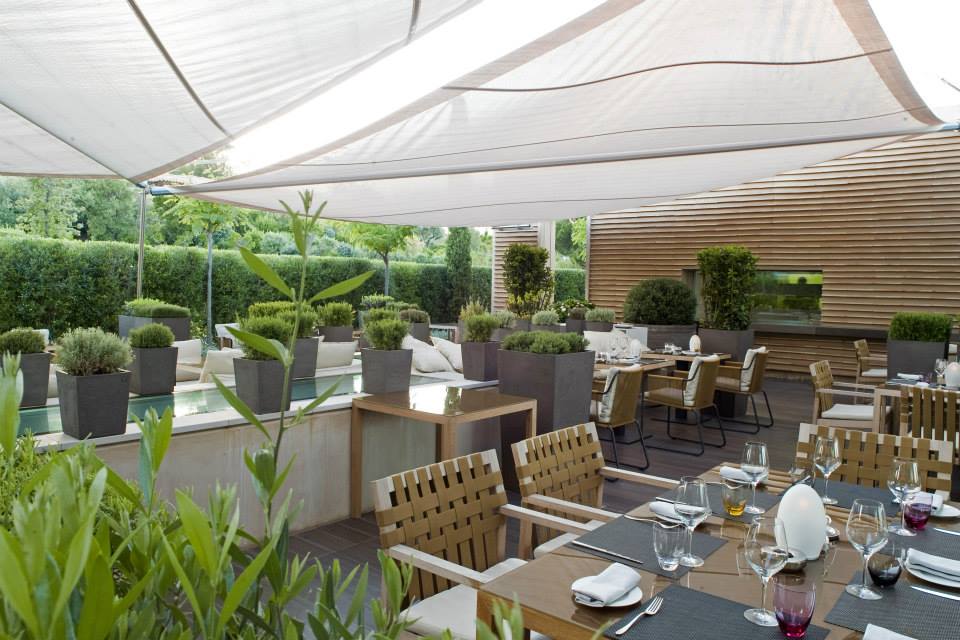 Perched on the scented heights, La Réserve Ramatuelle - Hotel, Spa and Villas primarily provides a unique tête-à-tête with nature, to be enjoyed with every sense in heightened mode. With its streamlined lines and spectacular volumes, the building's architecture and interior decoration has been redone by Jean-Michel Wilmotte, to create a delicately perched contemporary vessel overlooking the sea.
LA VILLA, Piemonte, Italy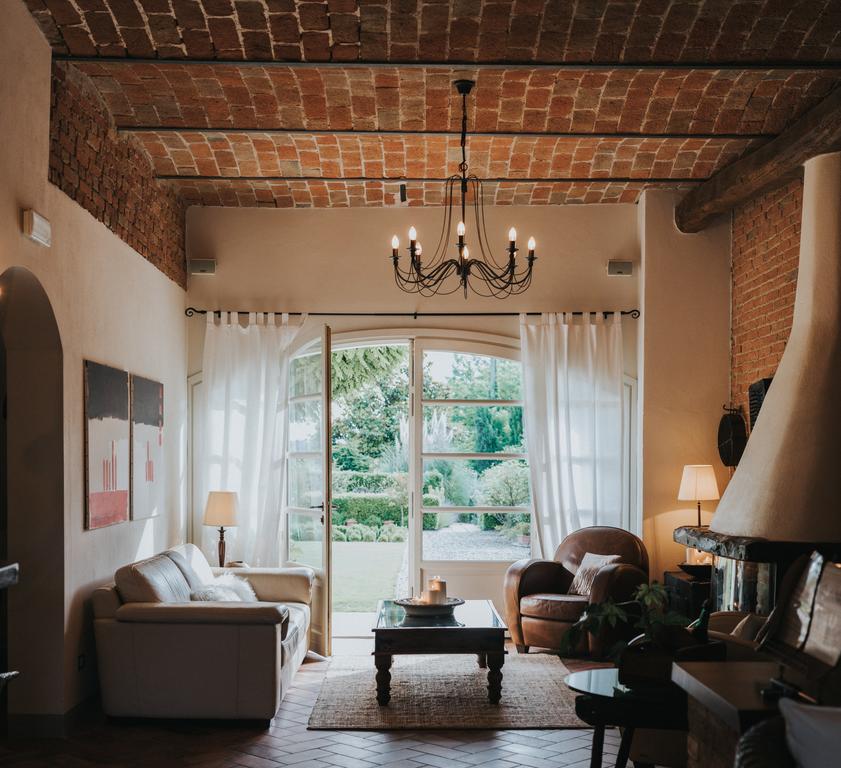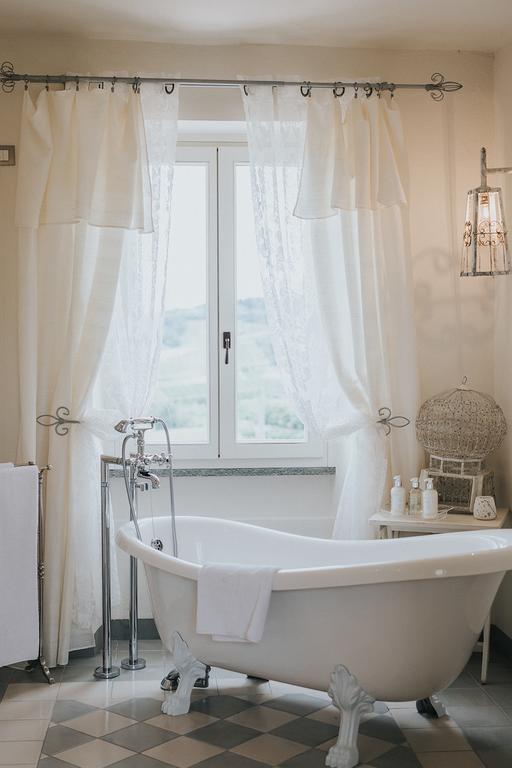 A hidden gem set in a stunning location surrounded by vineyards, rolling Piemontese countryside, and framed by the Alps beyond. In June 2014, these vineyards were awarded UNESCO heritage status. Built in 1600, La Villa has been transformed into a stylish and chic retreat with a unique atmosphere - more like staying with friends than in a boutique hotel.
Almost all of the staff at La Villa are local and all now live amongst the local community. The host has a very low staff turnover rate, despite being a seasonal business. They continue to invest time to train and develop their employees, from teaching them English to wine, cooking and hospitality classes. La Villa constantly invests in and grows their business, offering a wide variety of jobs to the local community. They pride themselves for being the best paying employer in the hospitality sector in the area. The hosts are very strong supporters of female empowerment, offering advice and guidance to members of the team to help them achieve their goals, both inside and outside of work. La villa involves the local community in all their new projects, inviting them to the Villa to share the excitement. In particular, for new projects, they organise a launch event so everyone can see what they have been working on.
The grounds and gardens of La Villa are not only splendid but also organic. They use organic treatments on plants so as not to harm wildlife, and aromatic plants to deter insects, limiting usage of insecticides and bug spray. The host uses certain types of plants, such as Lavenders, to encourage the local bee population. Hunting is not permitted on the grounds. La Villa recycles all waste and minimises it by using large-size refillable containers for all of toiletry products, which are themselves plant-based, organic, and locally sourced. The host provides washable and re-usable flip-flops for all of the guests to avoid single-use slipper waste. They cook to order, their dinner menu is published every morning to understand how many guests will dine at the property to avoid food waste. Food leftovers are given to the local community to feed animals and the remaining used to make compost for the garden. They do not automatically change towels every day, asking guests first if they wish for them to be changed. La Villa purposely plant drought-resistant gardens to reduce water requirements. The host uses a combination of well and rainwater to water their beautiful gardens. They use a rainwater collection system and large storage tanks to collect as much water as possible during rainy days to hydrate the soil and plants during hot summer months.
To ensure resilience at La Villa all of the new buildings have been built to standard and certified earthquake regulations. La Villa we have a restaurant, called La Vie, which is renowned for its use of fresh and seasonal ingredients. For all meals that are served throughout the day, they use locally-sourced produce, from fresh Italian cheeses and salamis, to meats, honey, vegetables and fruits. The host works with the best of the local suppliers, supporting both the local community and the expectations of their guests. Alongside the local food, the property promotes only local wineries, from Barbera to Barolo. They also offer their guests the opportunity to try all the local and indigenous grape varietals as well as digestifs and vermouths. If guests desire, they can also participate in a wine tasting to learn more about the surrounding winelands.
BALILA BEACH RESORT, Indonesia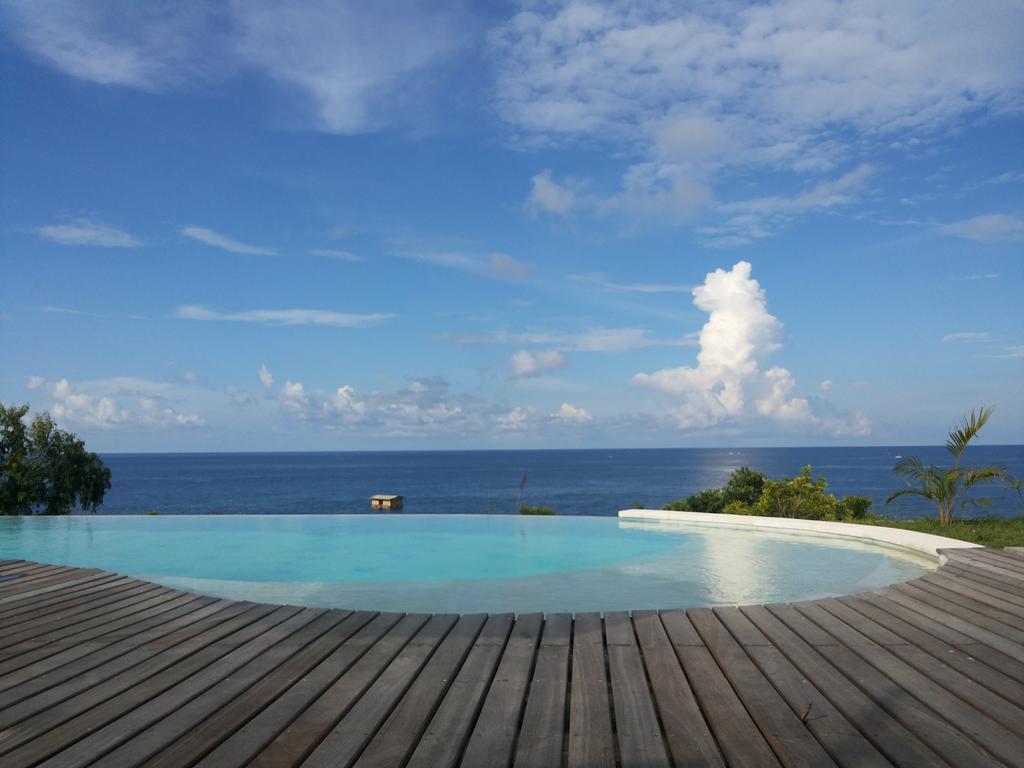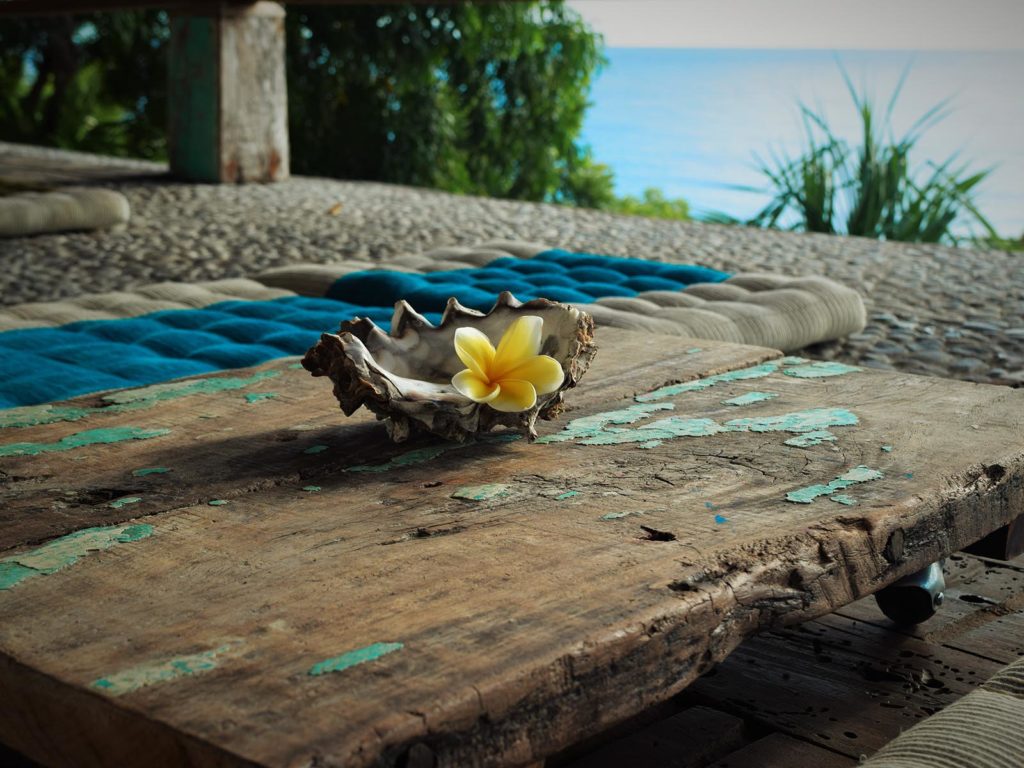 Balila Beach Resort is a slice of heaven and tranquillity, surrounded by the magnificence of nature all around. The purity and healing energy of Balila, perched atop a cliff, overlooking the sea, makes it ideal for retreats. From yoga to sound healing to meditation to any communal activity conceivable, the space lends itself to cleansing and purification
"In search of a simpler lifestyle"
Birgit and Made have built the resort with love, positivity and a genuine belief in the sacredness of the land.
Balila Beach Resort has committed to sustainability in every way. The resort is made from locally sourced natural materials and reclaimed wood. They harvest rainwater and reuse every bit of water through intelligent mechanisms for cleaning and moving the water. No plastic is used on site. They grow several trees on site for fresh produce and organise beach clean-ups too!
Most of the ingredient at the property are locally sourced, homemade. They sell local delights like the famous Amed salt in their little shop as well as natural soaps and shampoos to take home.
-- Dani Farrell