Flowers always have and always will be an integral element in wedding decor, using bright flora to add pops of colour into an otherwise monochrome surrounding, mixing textures for a more dynamic arrangement or using them as a focal point in a secret garden-style celebration. We certainly love the inventive ways perennials can be used to jazz up a venue or tone down the vibe. See which flower trends have our attention for 2023. 
Ceremony Backdrop 
The entire purpose of the day, the vows themselves should stand out for the day and what better way to immortalise this monumental occasion than beneath an exquisite floral arch? Décor isn't limited to an arch; get creative, whether it's a floral chandelier, a floral wall or a unique instalment at the top of the aisle. 
Bright and Bold 
Forgo the muted, pastel shades and inject some vitality into your floral décor with vibrant, bright blooms. Particularly popular this year is Pantone's colour of the year, very Peri – a gorgeous shade of purple which is sure to pack a punch. 
Wild & Free 
Organic, free-flowing florals create a little piece of magic when applied to the right spot. We can't get enough of these greens creeping up the walls in this special spot, the perfect spot to steal a quiet moment together or a gorgeous backdrop for your photos. 
Texture 
Don't be afraid to mix and match when it comes to your florals; elevate your floral installations by incorporating more texture to your arrangements through the greenery, pampas grasses, dried accents or whichever seasonal greens or grasses are available to you. The combination of fresh and dried blooms will create a more unique, edgy look. 
Making an Entrance 
Whether it's a church service or civil ceremony, why not welcome your guests from the get-go with a decadent floral arch leading the way into your new life as a married couple? The images of you emerging as newlyweds will be extra special to cherish for life. 
Variety is the Spice of Life 
Mixing candles, vase sizes and various décor items will make for a more interesting aesthetic and elevate your table scapes by drawing the eye up, opening up the space and creating that WOW factor.  
Understated Luxury 
While big and bold is a big trend for 2022, there are still plenty of couples who will prefer to keep it simple. By opting for smaller arrangements or by choosing to use only two or three different types of flowers, you can create a timeless, classic look which is simple yet stunning. 
Floral Backdrops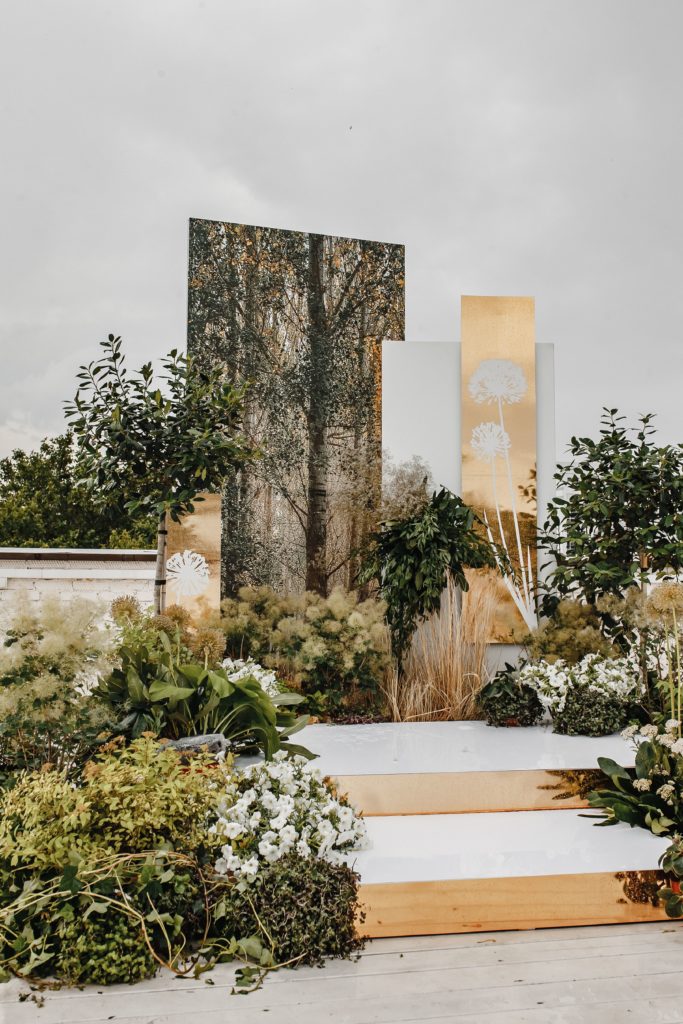 On the other end of the spectrum, if you're looking to make a statement then the floral walls are the perfect choice for you. A focal point in any room, you can expect this to be the backdrop for countless wedding photographs for the day! 
Organic Arrangements 
Couples are embracing the unexpected and know that in their natural habitats, flowers can grow at all kinds of angles and heights with no real symmetry to their appearance. This is being reflected in arrangements with flowers being displayed in all kinds of different directions to mirror their natural growth. 
Running Hot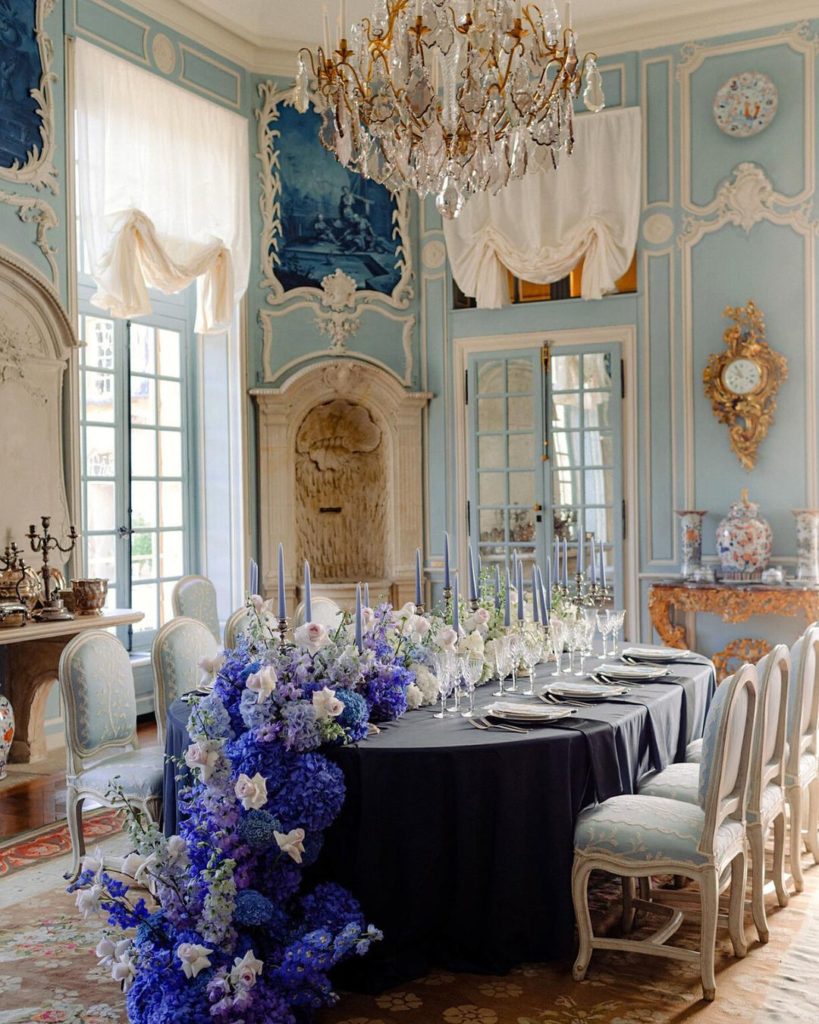 For longer rectangular tables, the option of a floral display running the entire length of the table makes for a beautiful aesthetic. Add in some tapered candles for that extra dimensions and voilà – the perfect table scape.