It's safe to assume we all want to look good, particularly on our wedding day.  There are many elements to achieving this and the industry is filled with many brands selling you this dream. For a bride, the the choice is endless but let's keep things a little more straight forward. Photographer Mark Griffin is here to help you look good and feel comfortable in front of the camera for fabulous wedding photos.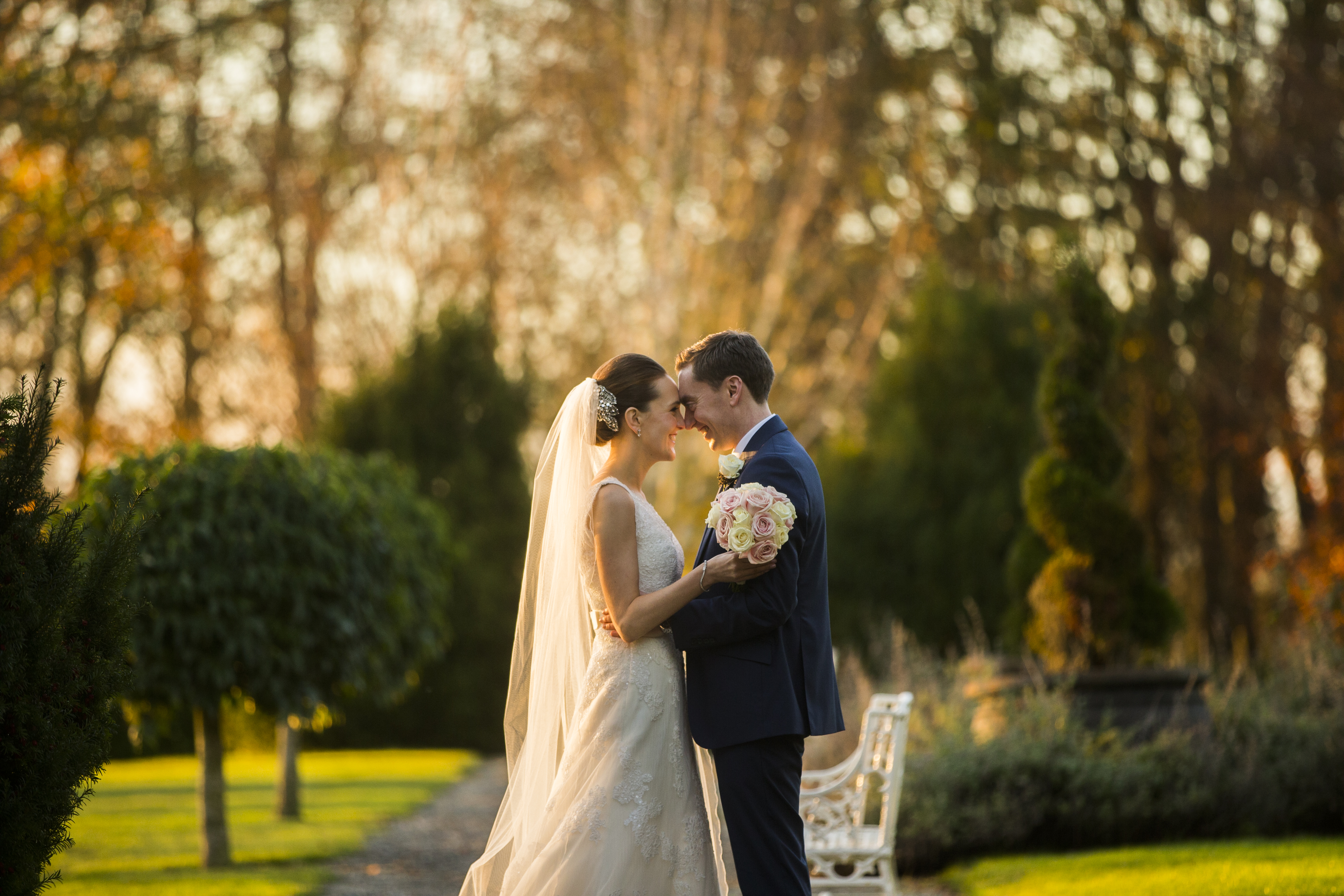 Have the right helpers
The journey from getting engaged to your wedding day will require plenty of planning and key decisions to be made but when you arrive at the morning of your wedding day everything should be in place and the professionals you have hired to cover every aspect of your day should deliver. Start that journey with the help of close friends if you can.  I hear it all the time at weddings, the bride thanking her bridesmaids as they could not have managed everything without there support. Picking the right people to be part of your big day will be essential.  The professionals I work alongside whether that is hair stylists, make up artists or videographers, I tend to work with the same bunch through out the year and that's no coincidence.
The right dress
Choosing the right dress is a biggie for your photos and sometimes it's no harm having a close friend suggest a different option to the dress you may have your heart set on.  Having the right people looking out for you is key.  As a wedding photographer, I have first hand experience seeing great bridal gowns and not so great ones.  One that fits just right and ties in with the look you are going for is magical and I'm always saying to my bride's "wow, you look amazing" and they really do.  You should also consider the time of year you are getting married and what the weather will potentially be like.  For example, a big long veil or train in mid-winter might be more difficult to keep clean or dry or you may be carrying it more than letting it flow.  Once you are happy with dress though, you really are off and running and are already looking good and feeling comfortable.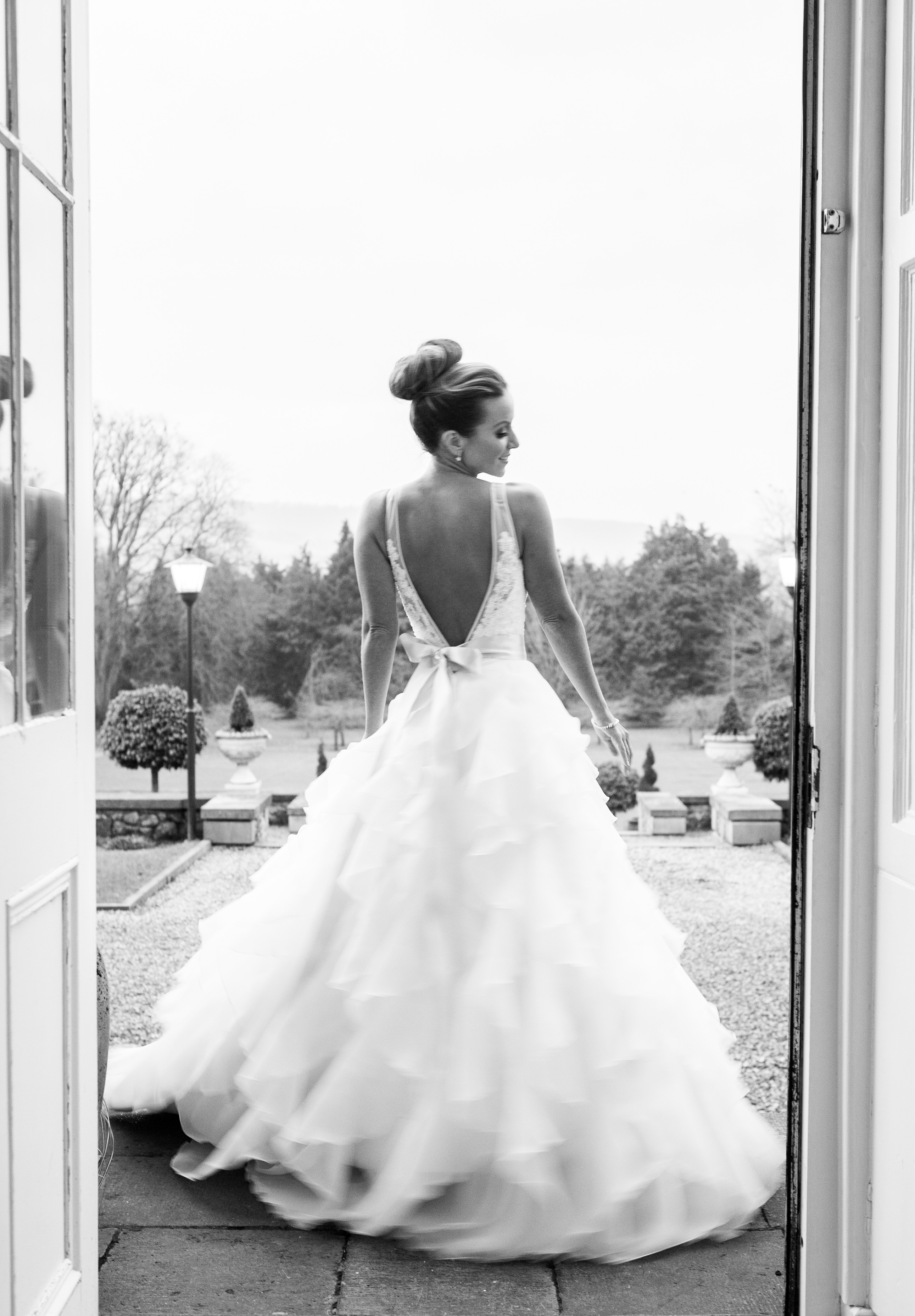 Hair and make up for photos
I take my hat off to hair stylists and make up artists as the people I work with do an amazing job.  Choose a hairstyle that suits you but also again consider the time of year you are getting married.  It tends to windier in winter months and the wind is the number one enemy of the wedding photographer.  Having hair with perfectly sculptured pieces around the face will look amazing in the bridal suite or at home beforehand but you could find yourself constantly putting it behind ears or clipping it back, which was not what you intended.  Couples all year round want and expect amazing photos (rightly so, in my opinion) so selecting these key details is important.  All year round couples will generally want some outside shots on the grounds of a venue and of course you can get magical light either early or late in the year so it's nice to maximise these opportunities.
The groom
The grooms have it a little easier to say the least.  For me I would be in the camp of having your own suit; they look fantastic.  Some go with formal wear, which is nice too and will give you a lot of options but the choice should be based on your comfort.  Again, wear a style that you feel most comfortable in.  As I meet the guys early in the day they get to see pretty quickly how I work and realise I'm "okay" and we usually end up having a bit of banter and fun, which just adds to the relaxed vibe. Photographers should just add to the experience and this will keep everyone happy.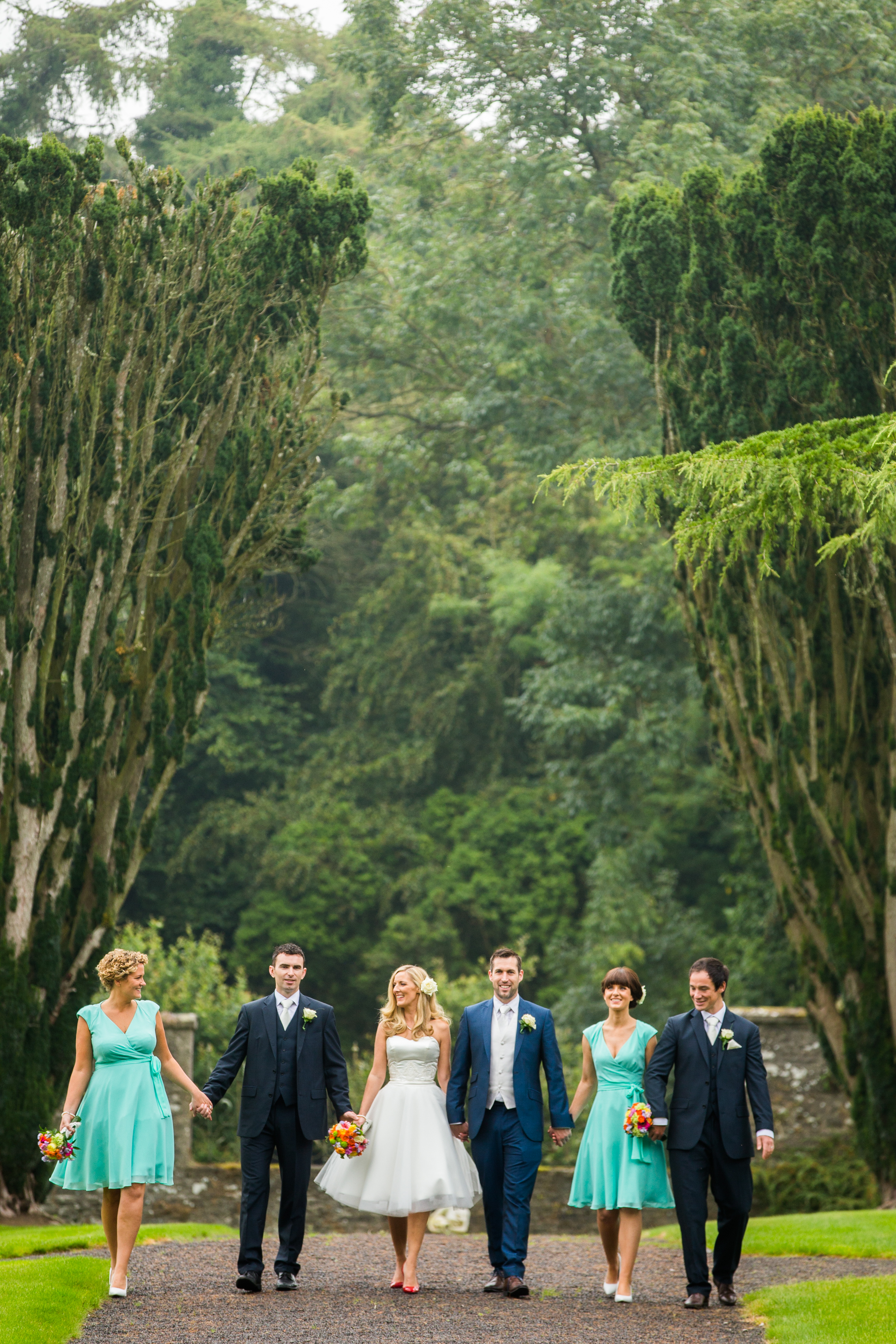 Your photographer
You could say looking good and feeling comfortable comes from being happy and this in turn breathes confidence, which is key.  Picking a photographer you get on with is super important and their people skills should match their photography skills. At this stage I must have photographed approximately 800 weddings and while styles have changed lots of things have stayed the same.  It is probably one of the most exciting yet nervous days you will experience with this aura surrounding the day like a bubble.  I never tire of this buzz and excitement around the couple and their guests and a really good photographer will add to this.
Feeling self-conscious
Funnily enough the first thing lots couples say to me when we first meet is "oh we really hate having our photo taken" and this is a common theme.   How I tackle this is firstly by saying, this is your big day so enjoy it and be yourselves.  If you've hired top professionals they will all do their jobs without these contrived images that do not reflect you're personalities.  The majority of the time you should be able to enjoy this wonderful day of days with family and friends. There are so many moments during the day that I capture a lot of these in a super discreet way, which makes couples think I am actually not around.  That's pretty cool as after the ceremony they are already hanging out with their friends and are really relaxed and enjoying the atmosphere. When appropriate we do a couple of family pictures and some portraits including bridal party.  I like to take the bridal party away from the main guests for a few minutes at this point as this creates a nice vibe. I tend to usually have a bit banter back and forth with groomsmen or bridesmaids all the while taking pictures, which always chills things out.  The couple are with friends in a lovely atmosphere so it's just perfect. Sometimes photographers can be a bit stressed or a little stern, mainly because they want to get things right.  However, the really good photographers manage this without any stress. A photographer with a relaxed vibe but also a quiet confidence with some pre-planning is going to have a pretty happy couple on their hands and as a result super cool photos of them looking good and feeling comfortable.
Images: Mark Griffin Photo