What is a civil ceremony, and how is it any different than the more traditional weddings you've been to in the past? It's actually really simple, a civil wedding ceremony is a marriage without a religious context. It means that a registrar, governmental official or functionary performs the wedding. Some couples choose to have a religious ceremony that either precedes or follows the civil ceremony. Many couples, however, decide to have a civil ceremony as their only ceremony.
And, while we often think a civil ceremony means jetting off to city hall, just the two of you, a civil ceremony can really take place anywhere and look however you'd like. We've gathered our fourteen favourite Dublin city venues, perfect for a lavish & memorable civil ceremony wedding!
1/ Museum Of Literature
The ideal venue to host an intimate celebration with family and friends, the Museum of Literature is one of Dublin City's lesser known gems. Fall in love with the perfect mix of old and new, with beautiful bay windows for your ceremony and gardens opening onto the Iveagh Gardens for the reception and photos. Although only opening in 2019, the venue is steeped in rich history and holds ties to some of Irelands most iconic literary figures including James Joyce.
2/ Dublin City Hall
One of the most stylish venues in Dublin, City Hall is perfect for any event that calls for a location with impact. Beautifully restored to its original architectural splendour, it is the ideal place to celebrate personal and professional milestones. With the capacity to seat up to 200 guests it really is a spectacular place to get married.
3/ Kings Inn
Spring, Summer, Autumn, or Winter, the elegance and charm of King's Inns is yours for the day. The Honorable Society of King's Inns is an independent educational institution renowned for professional legal education and training. Established in 1541, the Kings Inn is Ireland's Oldest School of Law and one of Ireland's significant historical environments. Where old and new merge together, providing a magnificent setting for your wedding day, the splendid design of architect James Gandon awaits you.
4/ The Shelbourne
Slap in the middle of Dublin city, the Shelbourne hotel might seem dauntingly big from the outside but rest assured their coordination team will work hard to make sure your smaller guest list feels like royalty! The Shelbourne has always been Dublin's most distinguished address, a byword for elegance and luxury, and the destination of those in the know. Take a stroll down Grafton street with your wedding party or lounge in St Stephens Green and drink in the energy of Dublin city in style.
5/ The Chocolate Factory
Urban, modern and fully customisable, the Chocolate Factory is a creative community development in an old Williams & Woods chocolate Factory in the heart of Dublin City. The Factory Floor is a large, bright event space on the first floor; with high ceilings and huge windows spanning two walls of the venue. Embrace the industrial feel and creative ambiance of the area to develop a contemporary, memorable celebration that really does stand out from the rest.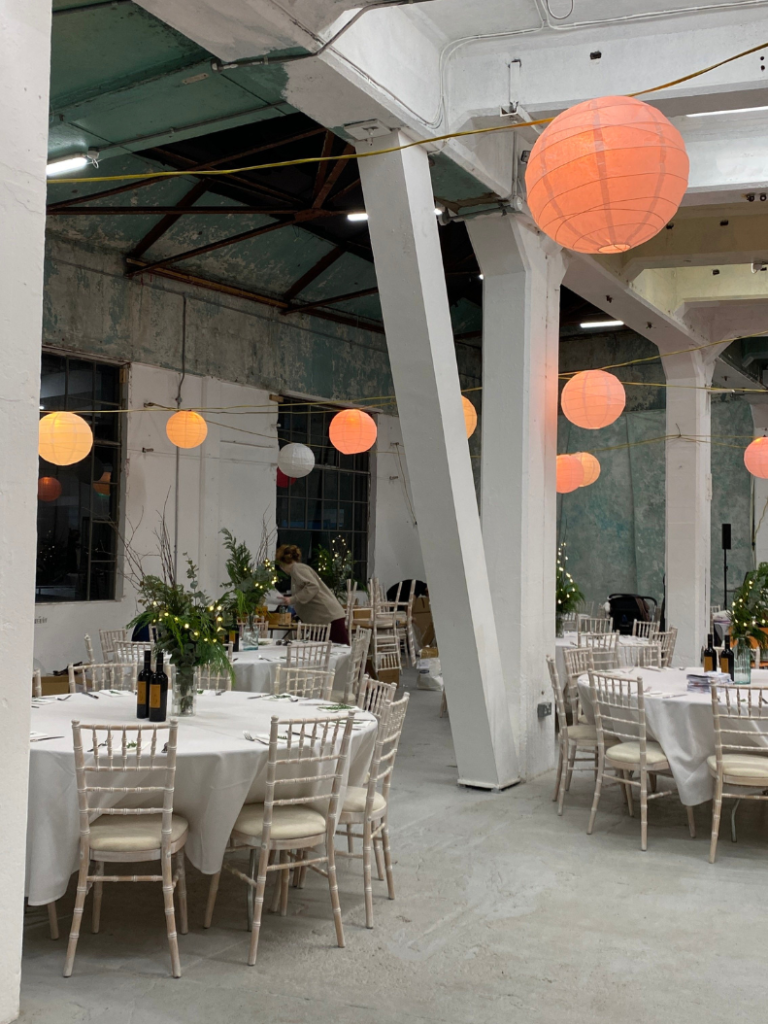 6/ The National Gallery Of Ireland
Immerse yourself in the bounty of breathtaking art the National Gallery of Ireland has to offer on your wedding day. Make your vows in the pristine Georgian Rooms at No. 5 - part of the National Gallery of Ireland which sits on the very same Dublin square as Oscar Wilde's former home. Perfectly configured to host intimate weddings of up to 40 people, The National Gallery of Ireland is a truly unique wedding venue in Dublin and can even offer private guided tours of its collection to you and your guests. The central location of the venue leaves the city at your disposal for photos, with Merrion Square park just a jaunt across the street and St Stephens Green being less than 10 minutes away.
7/ Smock Alley Theatre
The restored former church and current arts centre Smock Alley Theatre is a bit of a hidden gem for couples looking for a unique event space to host their wedding. The spacious banquet hall, with its stunning stained-glass windows, and the dramatic Boys' School, which regularly used for theatrical productions, are both available to hire for ceremonies, and both will infuse your day with romance and history - the theatre has seen quite a lot of action in its 356 years!
8/ No. 25 Fitzwilliam Square
Located in Dublin's Georgian Mile, No. 25 Fitzwilliam Place spans three floors; each floor has a classic and contemporary style. Impeccably restored Georgian features highlight the property's rich heritage. The elegant space is the perfect backdrop for intimate gatherings, wedding receptions and civil ceremonies. The capacity for a seated meal is 60 guests in the elegant Gandon Rooms with the option to invite an additional 20 guests to an evening drinks reception.
9/ St Stephens Green Club
Stephen's Green Club provides the atmosphere and formality that turn a day into an occasion, coupled with the intimacy of a true family gathering. The Hibernian Room, on the first floor, boasts superb views of St Stephen's Green where sunlight streams through the original sash windows which makes it the ideal location to host your reception meal. The dramatic fireplaces and ceiling height mirrors remind your guests of the former Georgian home.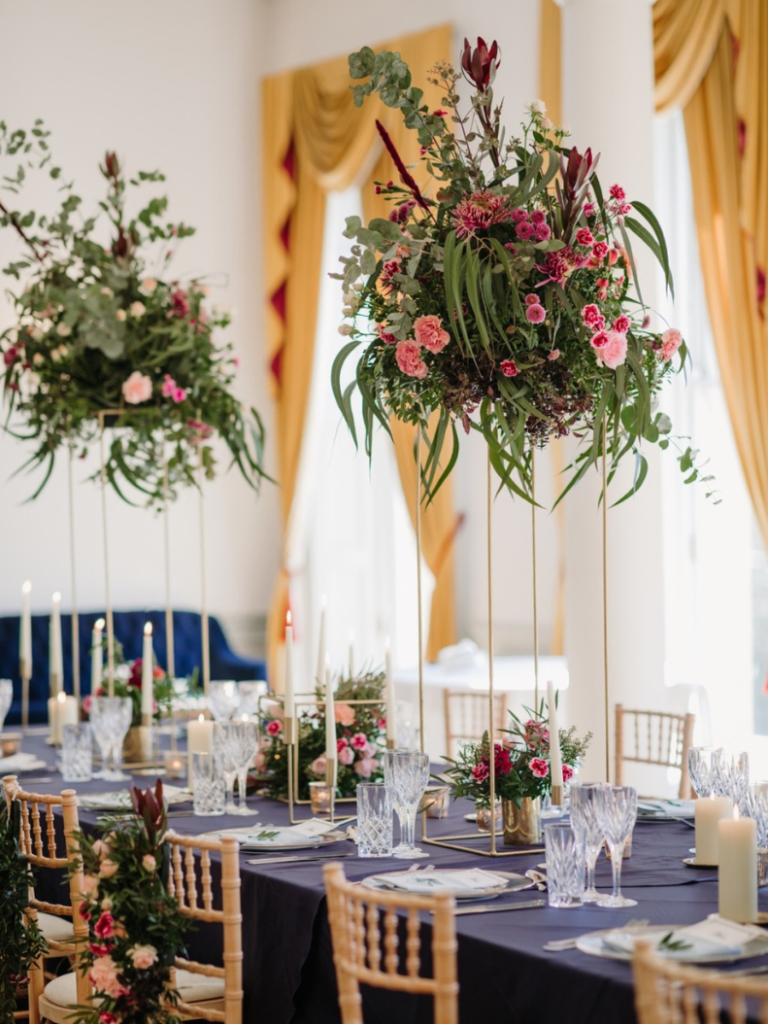 - Gráinne