Summer is coming to an end fast, but don't be disheartened by the darker mornings and shorter evenings. Autumn is one of the nicest seasons of the year, especially for weddings. The weather can often be dry and brisk and the trees are rich with colour. If you're wondering how to take advantage of the autumn colour scheme for your wedding, your stationery is a good place to start.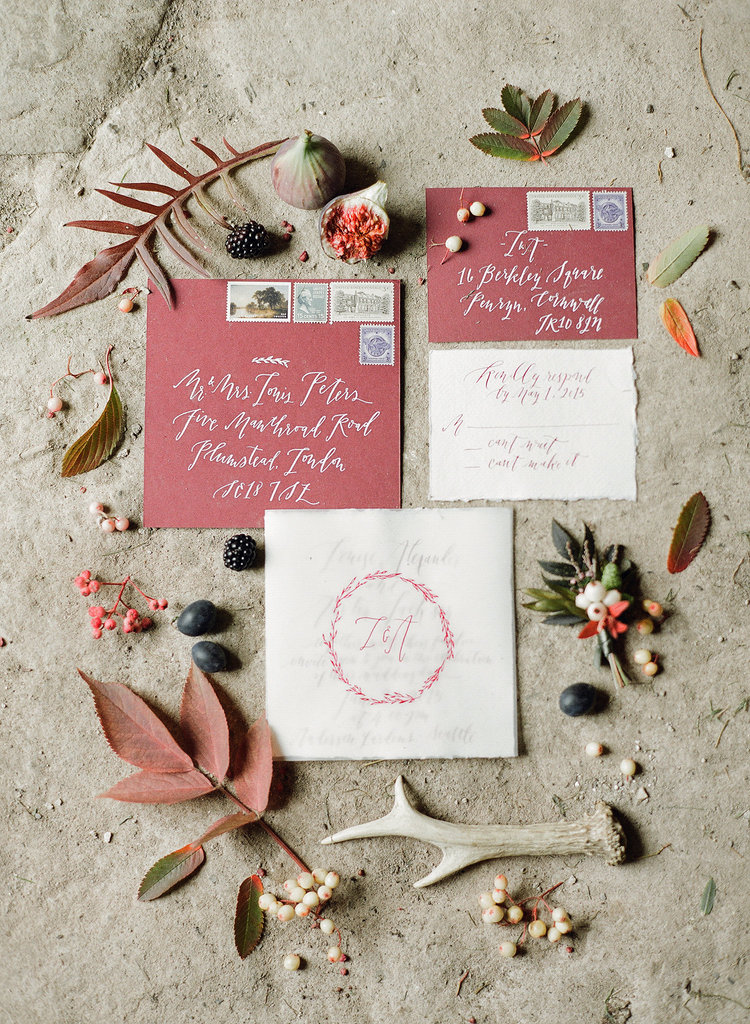 Autumn is all about warm, rich tones and ombre shades of red, orange and gold. If the invitations to your autumn wedding are evoking feelings of warmth, you're definitely on the right track. Leaves and fruit in shades of wine, apricot, and muted yellow are an obvious choice for autumn stationery, just make sure you don't go overboard - offset the busy colours with white to tone the colour down.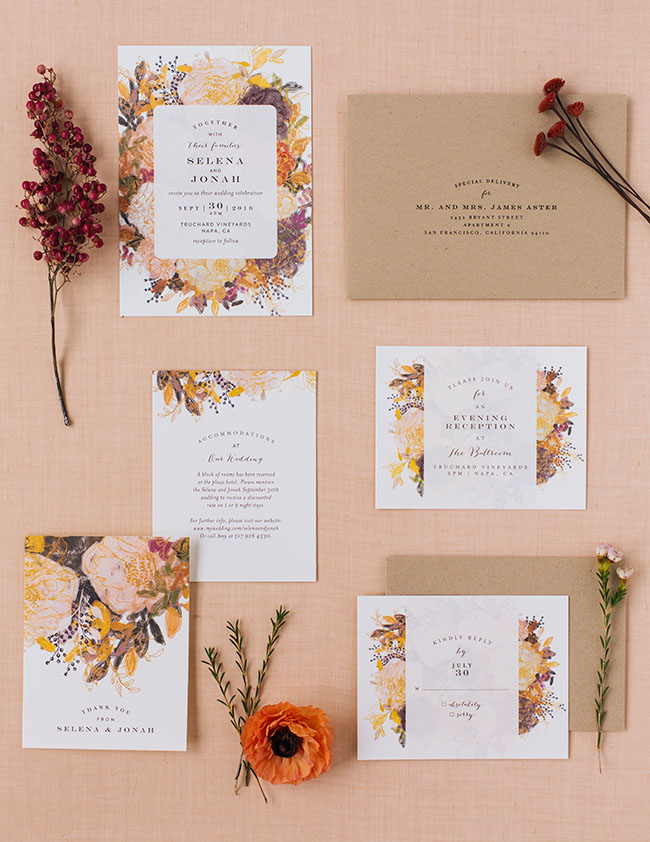 Outside of the obvious colours of autumn leaves, you might want to experiment with more autumnal tones. Play with darker tones of burgundy or even brown and balance the dark, almost bland flavours with strong contrasts of greenery on your invitations.
Advertisement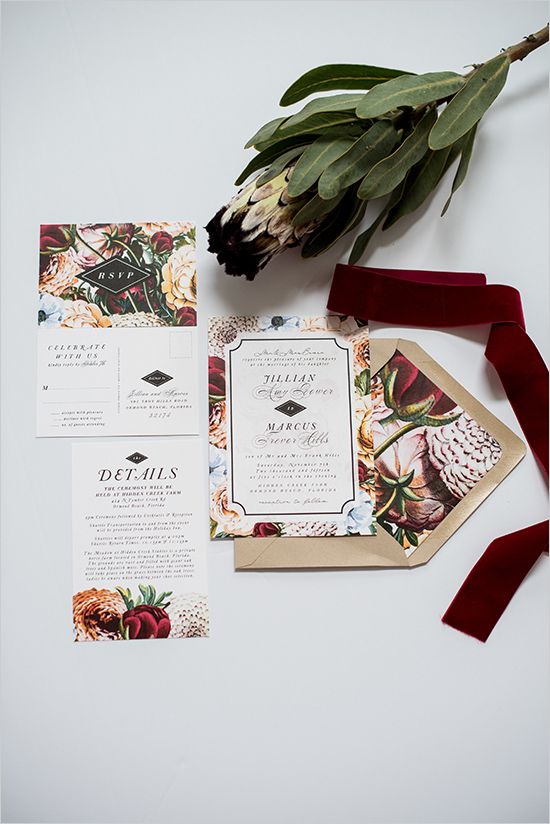 If you're looking to keep your stationery bright, while still adding an autumnal mood and avoiding that feeling of spring, contrast light autumnal colours with a strong, deep shade of navy. We love the pale lightness of this invitation, inside the strong navy envelope with accents of gold.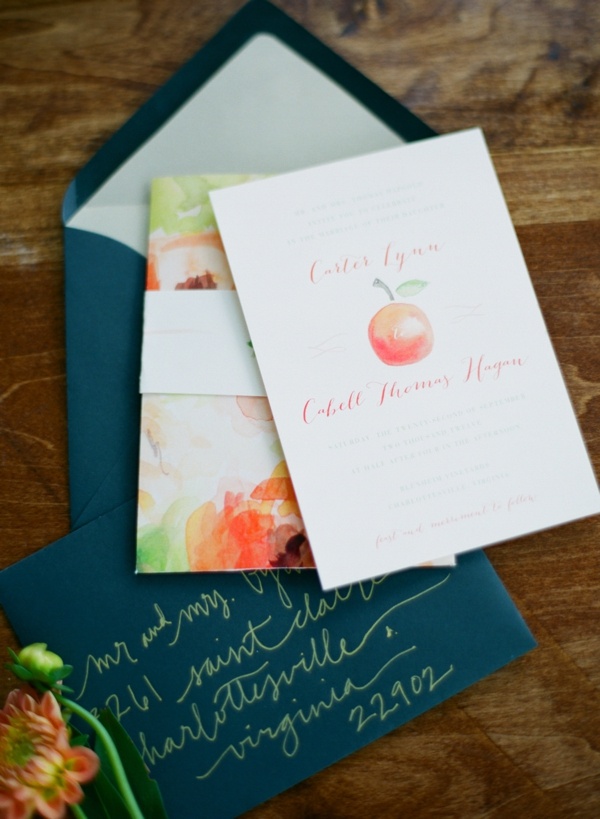 Oranges, yellows and reds are not your only options when it comes to your autumn stationery. The beauty of this season is a transience of colours across the spectrum. What makes them match the season is the shade of each colour. Therefore, deep blue-navy, dark burgundy and full-bodied shades of plum will evoke thoughts of warm autumn days.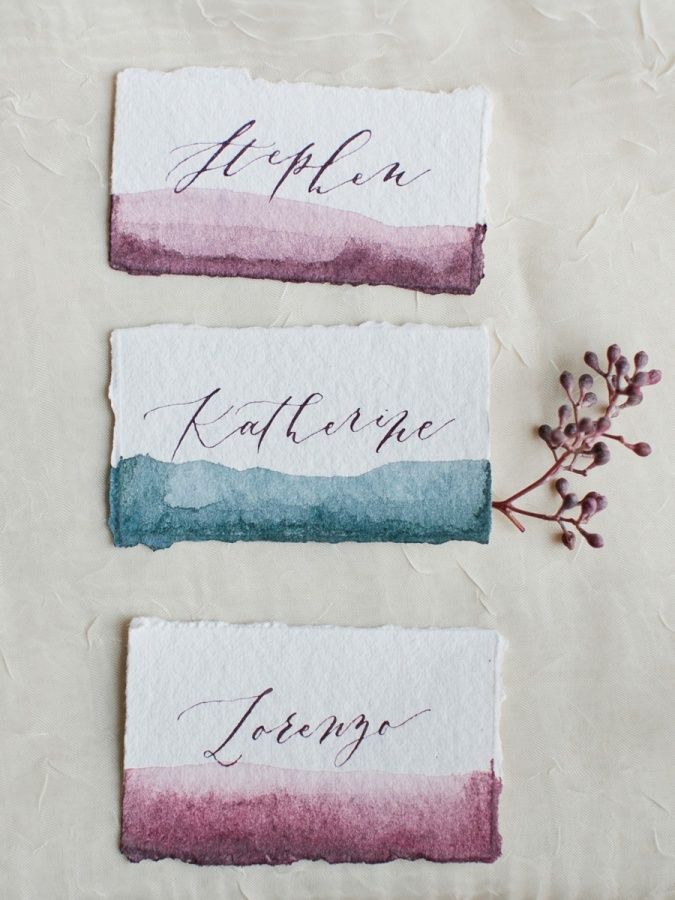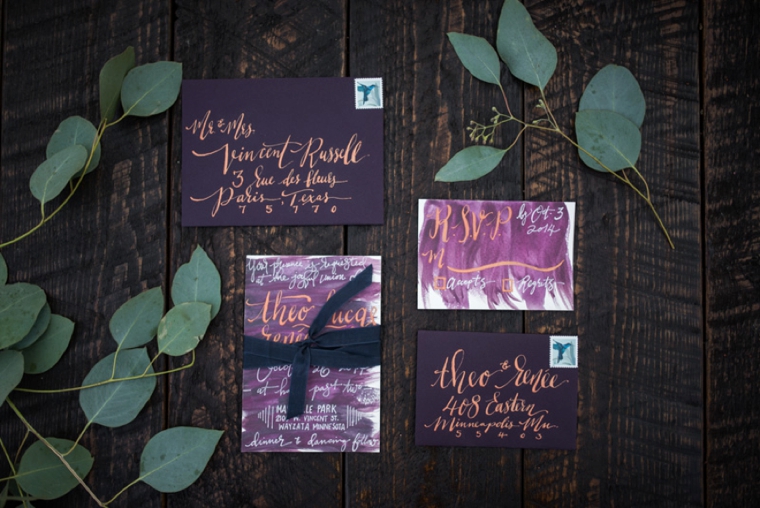 Even a pale springtime colour such as lilac can be brought to an autumnal colour palette with the right balance of contrasting shades. This stunning stationery suite is rich with ombre shades of lilac and plum, with contrasting olive and accents of gold, making it perfect for an autumn wedding.
Advertisement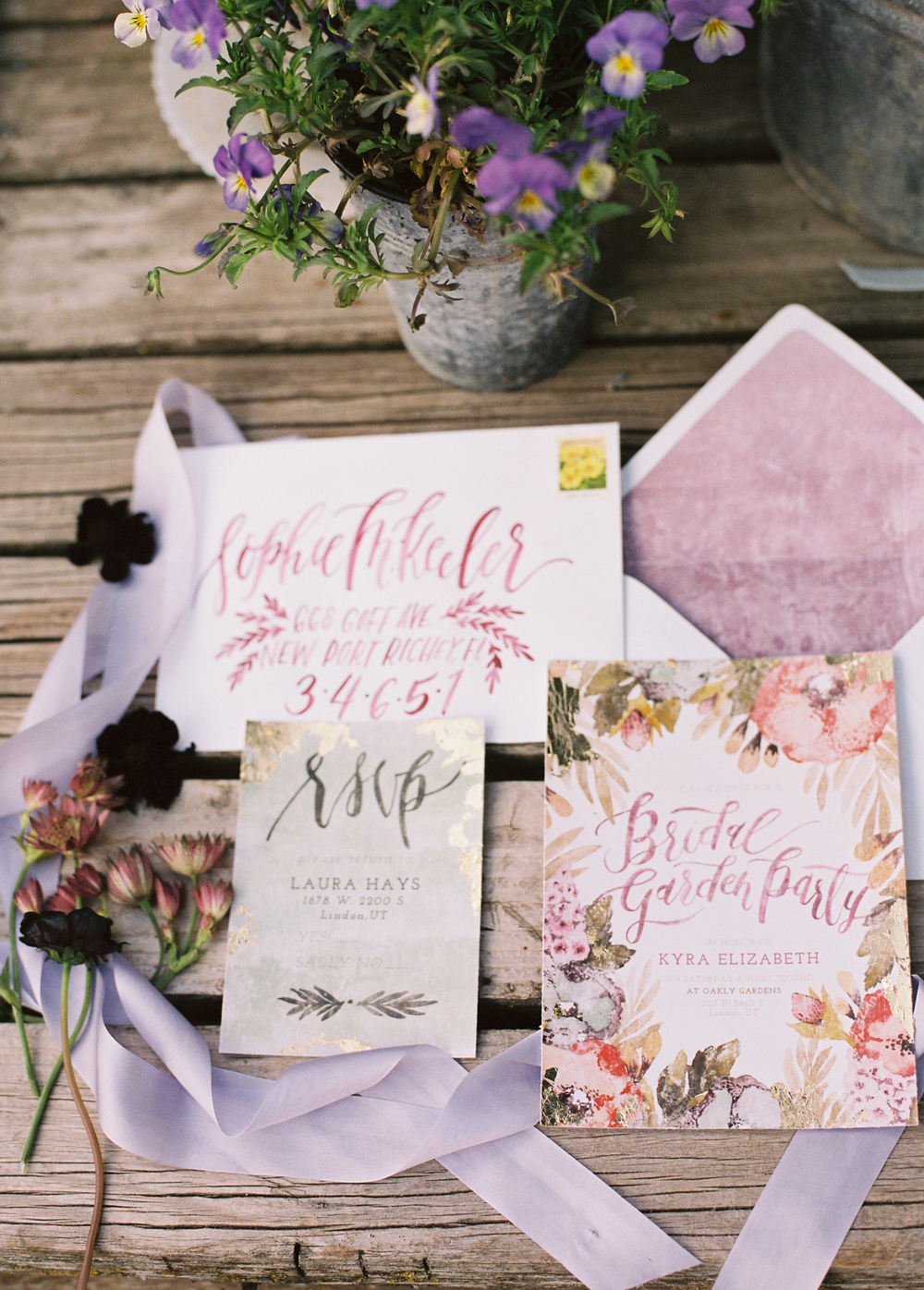 - Jenny Darmody
Image credits: Wine stationery: Taylor and Porter Photography | Leaves: Minted | Burgundy floral print: Leah Dorr Photography | Navy: Elisa Bricker | Place cards: Callie Hobbs Photography | Dark purple stationery: L&E Photography | Lilac stationery:  Loblee Photography