The groom doesn't usually have too many jobs on the wedding day apart from making it to the church on time. However, the speech is one of the most important jobs of the day, and although it's not traditionally the final speech of the night, it's usually the one that has to be both funny and heartfelt.  Don't worry, we have our groom's guide to his speech right here.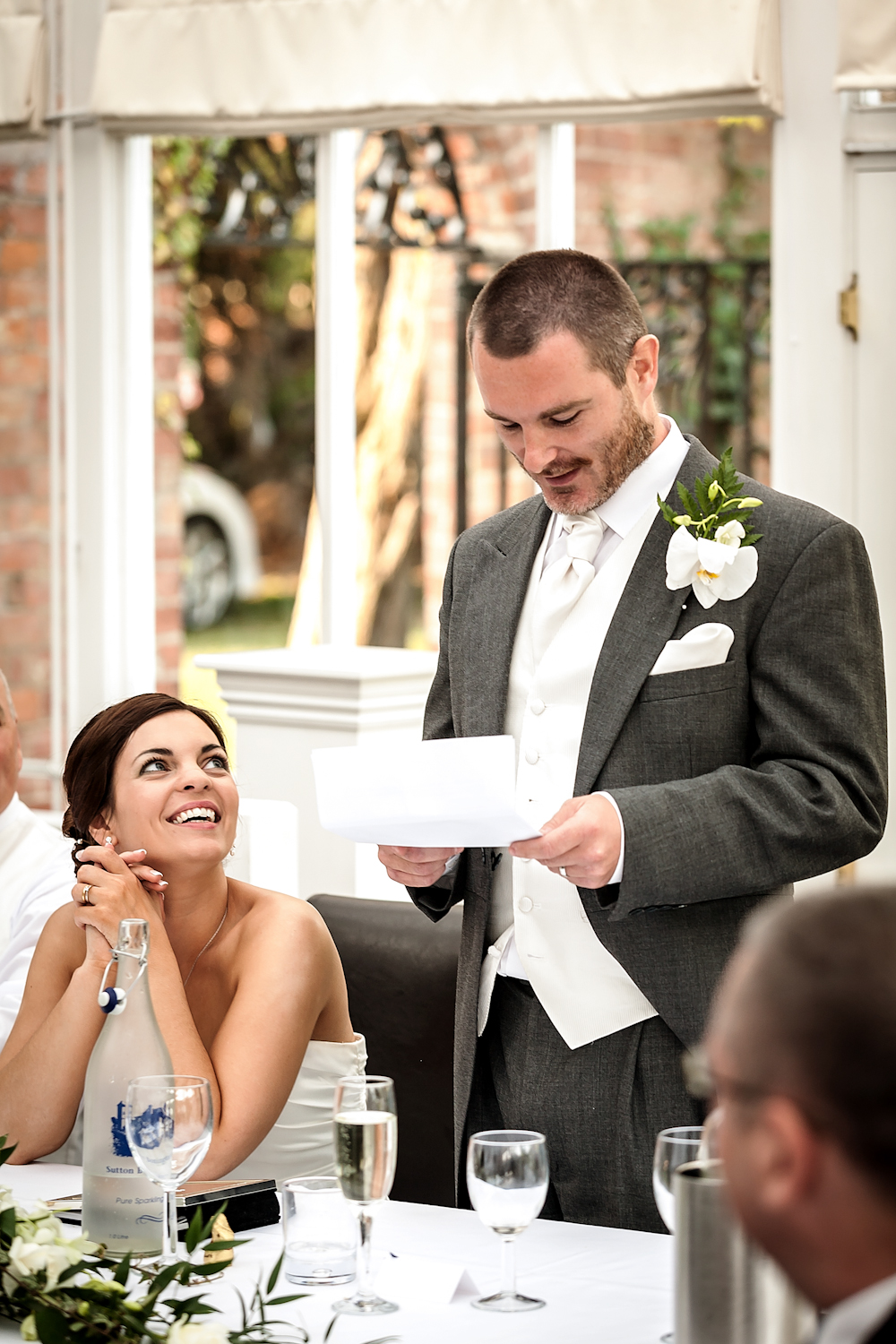 Stay hydrated
This is one of the most important points for the groom and his speech but it's often neglected. Staying hydrated is important for two reasons. Firstly, you need to avoid the dreaded dry mouth when you're handed the mic – something which is only more likely to come on in stressful situations. Secondly, staying hydrated will reduce the effect of alcohol and keep you alert for your speech. This is particularly important if you're leaving the speeches until after the meal.
Keep it clean
This goes without saying but think about who your audience is. You're not just making a speech to your friends, you're making it to your family too – and hers! That means we would advise against the dirty jokes before parents and grandparents get uncomfortable. Besides, you don't want to embarrass your new wife on her special day with any stories or jokes she doesn't want her family to hear. Keep it clean.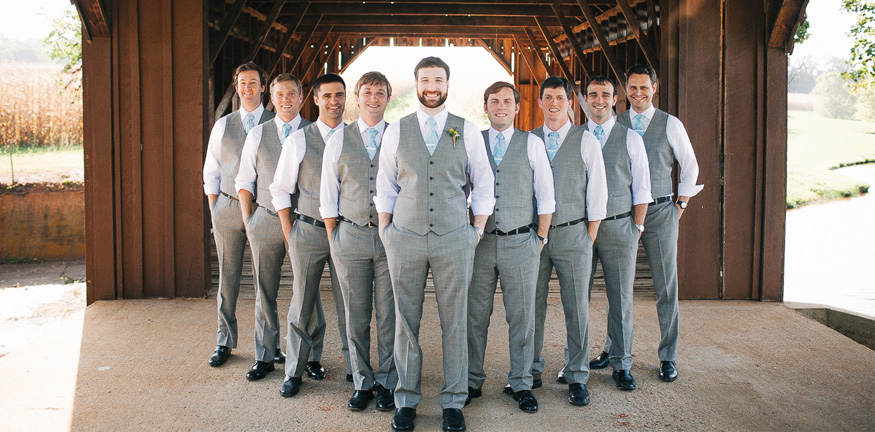 Don't overdo the jokes
Of course you can be witty, funny and charming, especially when it comes to the 'how we met' part of the speech but you don't need to overdo it. It's the best man's job to be funny, the pressure is not on you to make the whole room cry with laughter, all you have to do is make them smile with charming, lovely stories. If you get a few laughs it's a bonus, but groom speeches generally have necessary components, such as thank yous that will get the room clinking glasses and cheering. Go for heart-warming rather than hilarious.
Don't forget the thank yous
Speaking of thank yous, the groom should be sure to thank everyone. Even if they've already been thanked by the fathers, this is a thank you from you personally. In fact, it's from both you and your wife and if it's the first time you get to say 'my wife and I', you are guaranteed a cheer. For a quick cheat sheet, thank your guests for coming, thank your parents, thank her parents, thank the bridesmaids, thank any siblings on both sides if you feel the need to, and thank the groomsmen. Finally, thank and raise a glass to your lovely new wife.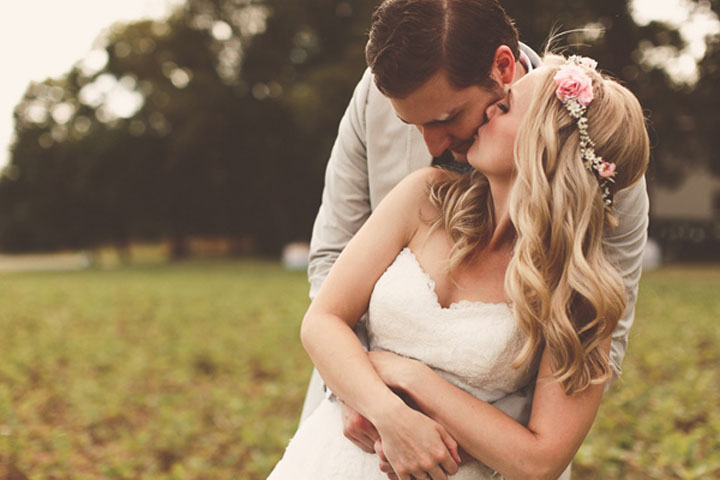 Focus on your new wife
Remember, your wife is the reason you're making this speech at all. Talk about how you met or the first time you saw her or your first date. Talk about how she brings the best out of you and how much better your life is with her. Talk about what the future may hold for you and your new wife. Like we said, hold back on the jokes, the groom's speech is your time to gush about how happy you are to be with your new wife. This approach will definitely get lots of smiles, a few cheers and some teary eyes.
Try not to read your speech
We don't expect you to memorise it verbatim – in fact if you try to do this, it could be disastrous if you start forgetting bits and stumble. However, it's almost as bad to read your entire speech from an A4 piece of paper. Our advice is to make notes on small cards to remind you of the structure of your speech and say it in your own words. Memorise stories, not exact words. The notes might just be a safety blanket anyway. You'd be surprised how much you'll remember on the day, but at least with a few notes you won't lose your way, just keep them brief. If you're going to handwrite them, do it in legible, capital letters.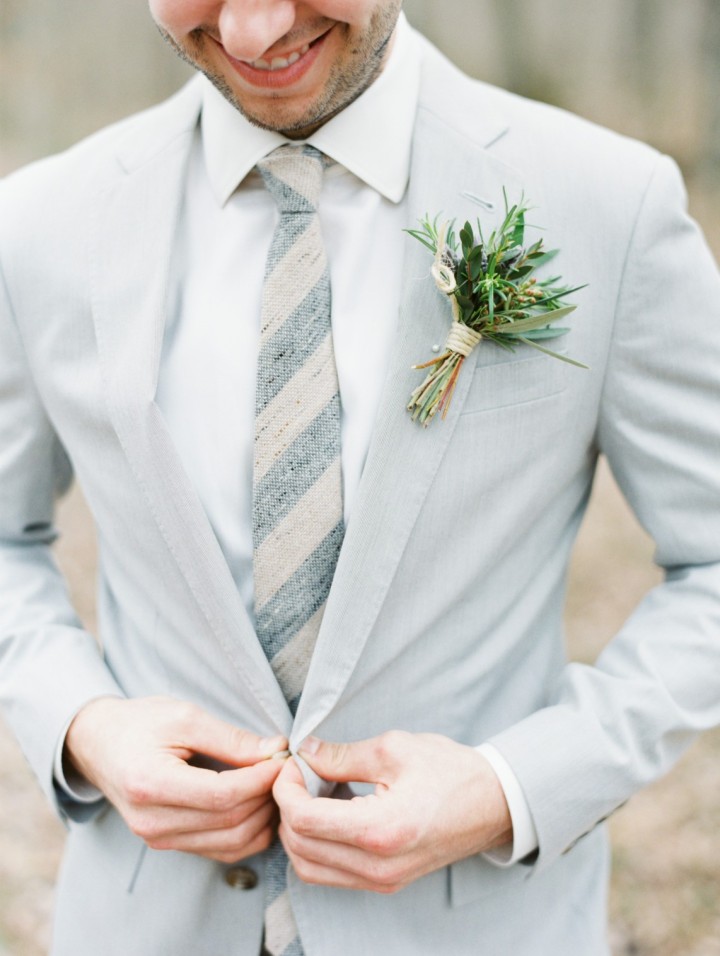 Keep it brief
You don't have to keep it so short that you leave out important elements, but be mindful of the length of speech. The average person reads 180 words per minute. Trying to figure out how long to make your speech can often feel like asking how long a piece of sting is, but as a general rule, 5-10 minutes is more than enough.
Make eye contact
This comes with not making too many notes and not reading your entire speech off a sheet of paper. It's important to make as much eye contact as possible when making your speech. Look around the room at the guests you're talking to. Look at the parents, bridal party or siblings that you're thanking when you're thanking them. Look at your wife especially when you're talking to her. Eye contact really drives your speech home and makes it extra special and personal. Connect with your audience and you're home and dry.
Image credits: Groom speech: One Love | Groomsmen: Blest Studios Photography | Bride and groom: Nessa K Photography | Groom suit: Erich McVey