Men love to dress up just as much as women, that's why they jump at the chance to get into a tuxedo and imagine themselves as James Bond for an evening. But why settle for an ill-fitting rental piece when a tuxedo should be an investment, something that should last a decade or more with good tailoring and proper care? Graham White takes you through the art of good black tie.
black tie
noun
1. a black bow tie worn with a dinner jacket
2. a semi-formal dress code for an evening event
THE SHOES: Patent leather is still de rigeur, but slip-ons are no longer required. Choose a pair of quality lace-ups, and don't forget the socks, thin silk or cashmere will add to the feeling of luxury.
THE SHIRT: We see far too many wing-tip collars these days. This should be confined to more formal white tie events. Black tie demands a standard turn-down collar. A tightly pleated front, double cuff and cufflinks complete the look.
THE COAT: You want to look good on the way to your event as well, so don't neglect your topcoat. A fitted Chesterfield or black wool/cashmere topcoat will mark your arrival in style.
THE BOW TIE: Don't be tempted to wear a long tie, that's just not formal dinner wear. And don't cheat, nothing beats a hand-tied silk bow.
THE SUIT: The most important part of your outfit. One or two buttons on your jacket work best, and be mindful of the lapel, it should be peak, not notch, for an added wow factor. For the daring, try a velvet jacket or choose the less traditional, but stunning in the right light, midnight blue.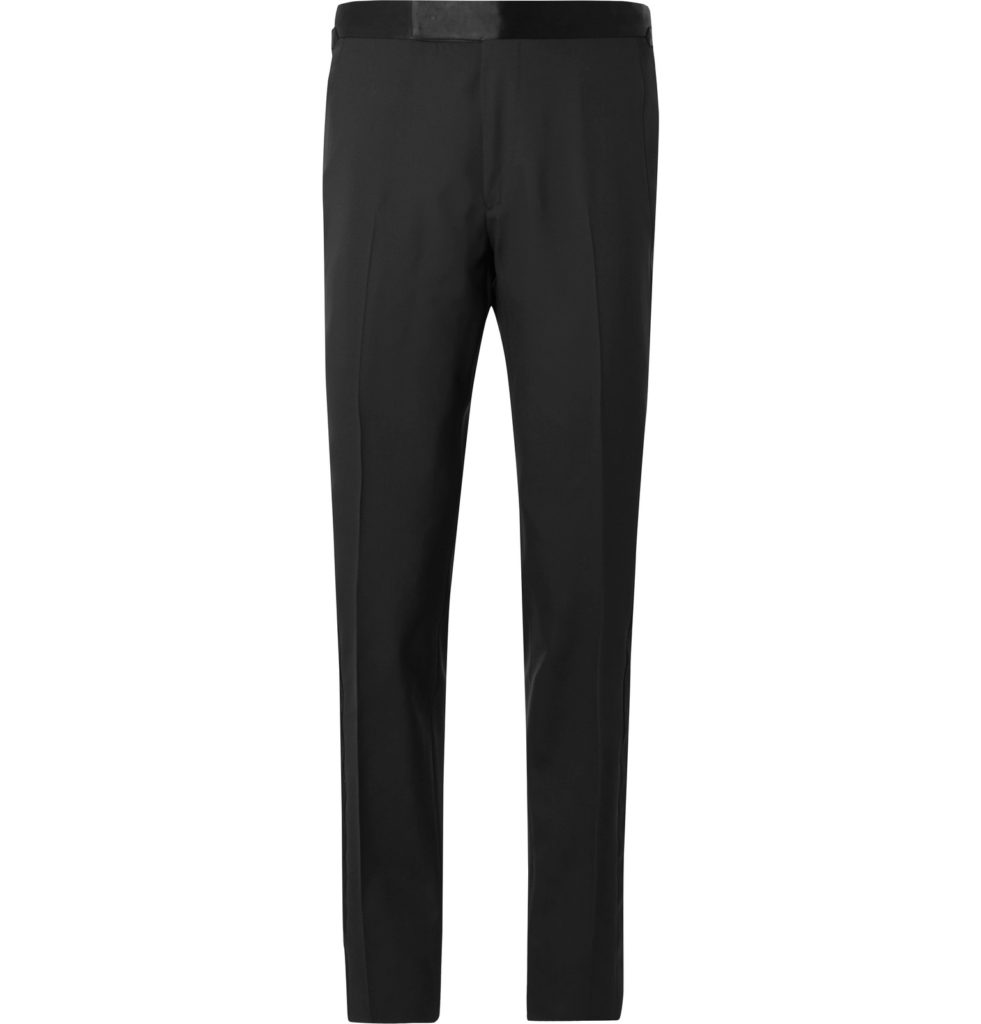 -- Graham White