In an ideal world, you could have the crème de la crème of wedding planners swoop in, suggest the wedding of dreams and look after each and every detail so you can focus on all the fun elements of the wedding. Maybe you're working to a tight budget, or perhaps you find the lack of control too daunting. Either way, planning your own wedding may involve some hard work and dedication but chances are, your input and attention to detail will all pay off on the day when you see what you have created! We have put together our top recommendations to take on board when planning your own wedding.
1/ Timeline
If you're juggling a busy job and wedding planning, you'll put yourself under unnecessary stress to have everything organised in time. By setting yourself a generous amount of time before the big day arrives, you'll allow yourself ample time to get organised. Sit down and discuss whether it's a cosy winter wedding you both have in mind, or a summer garden wedding. Once you have decided a rough date, you can proceed with the rest of the plans. Another plus to an extended engagement means you have a better chance of bagging the top suppliers, the majority of the most in-demand photographers, MUAs and hairdressers require the minimum of a year's notice.
2/ Budget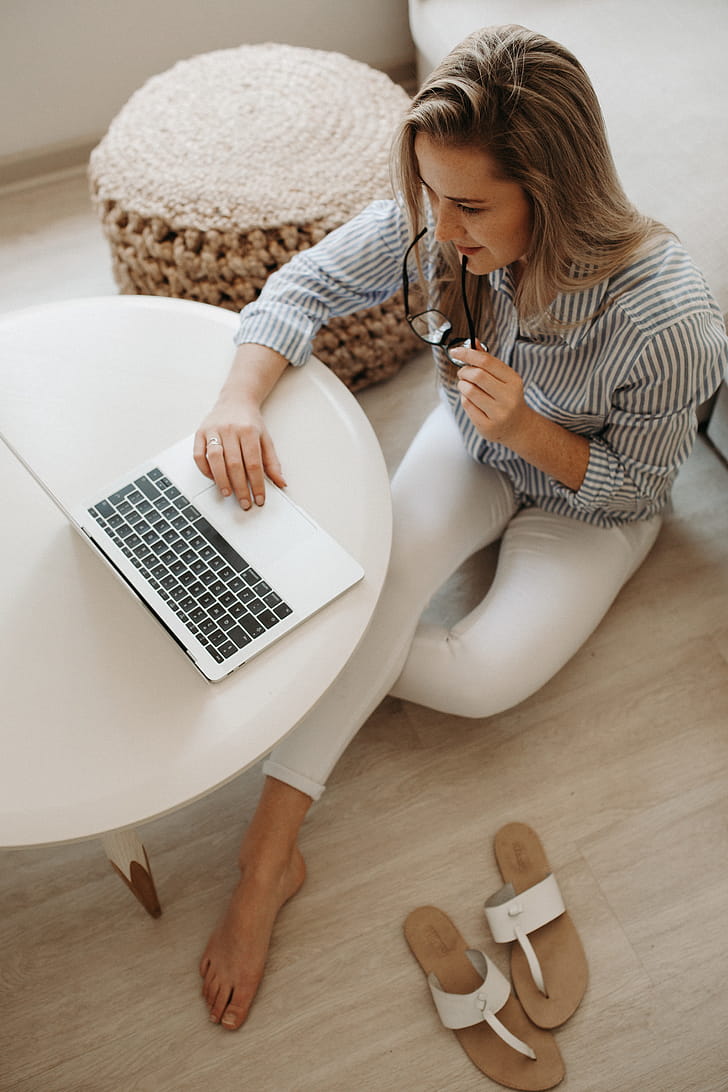 Sit down with your partner and have an honest conversation as to what funds will be allocated to the wedding budget. If any family members wanted to contribute, now is the time to get a firm figure on what they're comfortable spending. If either set of parents generously offer to pay for day two of the celebrations, try to settle on an exact number of what they are comfortable spending. Once all of the numbers are figured out, make sure you stick to it and also include a small cushion for any unwanted surprises (trust us, there is always something!).
3/ Prioritise
The budget conversation is a good time for the couple to discuss their own visions for the wedding and figure out the most important elements to each of them whether that be food, entertainment or maybe a free bar. Once you both agree on the top priorities, you can compromise on the rest to help you stay within your budget.
4/ Team Work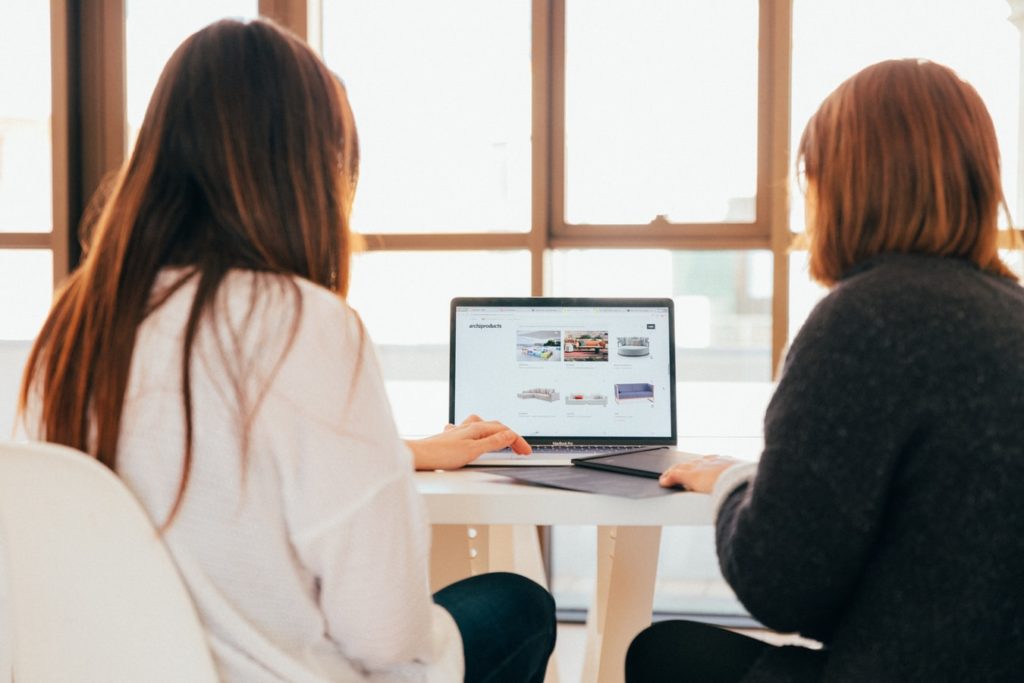 Remember that there are two of you in this together so try to enlist the help of your partner in the areas you feel they will manage best. If you're happy to split up the tasks as opposed to going to every single vendor meeting together, it will mean there's only half the amount of work to be done! Of course, we advise you always check with your partner before booking or paying a deposit on anything, a quick email/ WhatsApp will avoid any disappointments down the line!
5/ Create Your Guest List
An approximate number for your guest list needs to be the next step before you decide on any venues. Again, make a list of all the family and friends you each want to bring and discuss the number of any guests your parents or siblings may want to include also. Make sure to discuss this with all direct family members so they are aware of the guest list constraints from the outset.  This list always requires some narrowing down so it's best to do this as a couple and be united in your decision when others are looking to extend any further invitations. This is the time to decide whether it will be an adult-only wedding or whether children will also be included. It's also a good time to discuss who will be allotted a plus-one.
6/ Organisation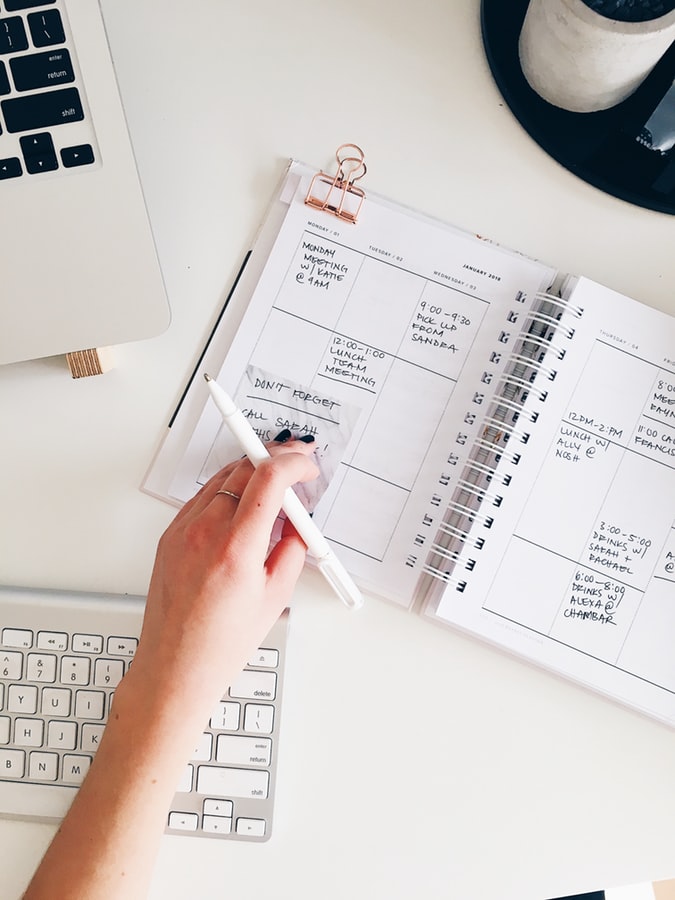 This is what will make the entire process a whole lot easier on yourself, whether it's a wedding planner with a month by month breakdown of your tasks or an app which will keep all of the details at your fingertips no matter where you are, find what works for you. We also advise keeping detailed spreadsheets of your costs to avoid any miscalculations. Create your own checklist which is tailored specifically to you and your needs, you can find lots in various magazines, planners and online which will help get the ball rolling.
7/ Choose Your Style
Take the time to browse through the various bridal magazines and sites and find the style or colour scheme that you are both happy with. Create some mood boards on either Pinterest or literally tears from magazines of elements which you would like to recreate yourself. Once you decide on a style, stick with it. Don't try to combine different elements or the overall effect will be lost so try to avoid being swayed by other styles.
8/ Choose Your Wedding Party
Bridesmaids and groomsmen roles will be filled by your closest family and friends so aside from the symbolism of having them stand by your side as you exchange vows, they will also be the ones who will step up if it all becomes a bit overwhelming. Majority of bridesmaids and groomsmen will be more than happy to lend a hand when it comes to the planning process but avoid asking too much of them – they, of course, love you and share in your excitement, but they also have their own lives so be sure to be appreciative of all help given but never expect it. If you are hoping for them to help lighten the load of wedding planning, perhaps politely mention how much of an undertaking the wedding is when asking them to be part of your wedding party and say how much you would value their input for certain areas.
9/ Mull It Over
Don't make any hasty decisions, you might love the very first dress you try on or the first venue you visit but take the time to explore what else is out there, if you still find yourself stuck on the original, great! You'll at least have seen what else is on offer and can rest assured in your decision, it also allows you to get an idea of whether you are getting a good deal.
10/ Make A Wedding Website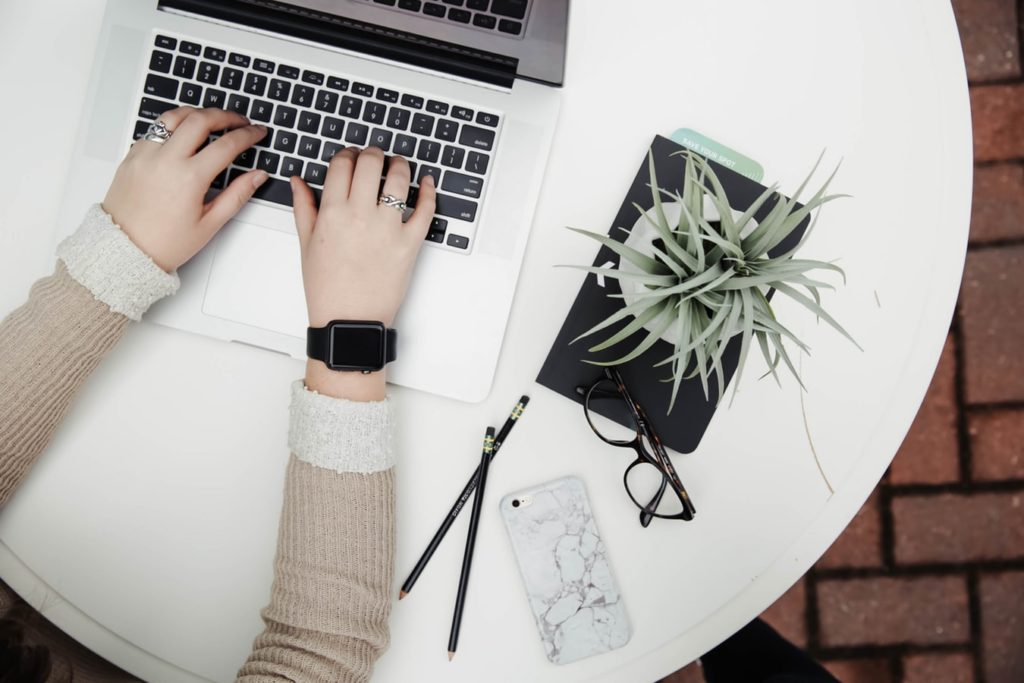 Both your family and guests will have endless questions for you so avoid being bombarded by the same questions over and over again and create a simple website listing all of the details. Make sure to include all of the details from the invitation (lots of people lose theirs), an itinerary of the celebrations for both the wedding day and any days surrounding the wedding itself which you are planning on hosting guests, the dress code for each event, directions to the church or venue, along with hotel and taxi recommendations. It may also make your life easier if there is an option to RSVP on the website or else provide a dedicated email address where you can sit down and tackle all wedmin at once. This avoids sporadic text messages which catch you off guard if you're out and about and can be easily forgotten. If you have guests travelling for your wedding who are unfamiliar with the area, it's a nice idea to list some local attractions or restaurants as chances are they will be making a holiday out of their trip.
11/ Start Talking!
Talk to recently married friends and family members and see which of their vendors or contacts they found invaluable. They will also be a fountain of information as they have just been through the entire process and should be able to give some helpful advice of what worked or didn't work for them. It may not always apply but chances are it will make you stop and consider things that had never even crossed your mind.
12/ Find Vendors You Love
Your wedding day is so special and intimate, so you don't want to feel that there is a stranger in the midst of the celebrations. Take the time to meet with each vendor before you book them and ensure you are comfortable in their presence and confident that they won't let you down on the day. You have enough to think about on the day instead of worrying if the band will turn up as you get ready to walk down the aisle! Chatting with your vendors is also a great way to get recommendations of other suppliers, whether it's a make-up artist, hairdresser, photographer or videographer, these individuals are wedding pros so will probably have worked with half the industry before meeting you. Take advantage of this and listen to their recommendations, a happy couple is their end goal and will make the day run a whole lot smoother so if there is somebody who they gel well with and have a routine practised and in place for the wedding day then great!
13/ Pay Attention To The Fine Print
Have a contract in writing for each and every single thing you book for your wedding. This applies to everything, including the wedding dress, venue, photographer, florist, band, make-up artist and hairdresser. From timing to prices and cancellation policies, make sure you read each and every detail carefully, so everybody is on the same page before you sign anything. Also, enquire about back-up in the incidence of sickness or any other circumstances which may prevent them from being able to turn up on the day. Know when payments are due, whether it can be paid in instalments or as one lump sum, know what hours the vendor has committed to working and ensure the date and event times are all correct. Ask somebody else to look over it for you to ensure there aren't any mistakes.
14/ Be Realistic About DIY
If you or your partner are the creative type, then it is a lovely idea to include some personal touches along the way but try not to be too ambitious. Be realistic when it comes to undertaking the DIY route as you don't want to end up with too much on your plate in the weeks before the wedding, it will only end up costing more if you have to outsource it at the last minute. For items such as invitations, table numbers or signs, these can be looked after well in advance, but we would recommend working with a professional for more of the last-minute items such as flowers or food items. You'll want to enjoy your wedding day and not feel exhausted by the time it arrives so avoid putting yourself under any pressure the week before the wedding.
15/ Take A Break Between The Wedding And Honeymoon
The honeymoon should be the trip of dreams for you both so aside from the cost involved with having both in the same month, it will also allow you time to focus your efforts on the wedding planning so you can approach the honeymoon planning with a fresh mind. You'll most likely have picked up some skills and learnt some valuable lessons along the way which can be put into practice for the honeymoon planning.
16/ Sort Your Social Media
Some couples love the idea of a wedding hashtag so they can see all the different moments their guests captured from the day whereas others go cold at the idea of their private life being spread across the internet for all to see. Some couples may not be fussed but figure out if either of these approaches are important to your day and ensure you have appropriate signage letting guests know if it is. Signage including hashtags placed strategically throughout the ceremony and reception will stop you having the trawl through the various social media channels in the time after your wedding. Similarly, an unplugged ceremony can be broadcast through signs also and by a member of the wedding party politely requesting guests put their phones away before the ceremony begins.
17/ Finalize Details For The Day
Who will be looking after the final set up and placing of place cards on the morning of the wedding? Who is responsible for looking after all of these props once the celebrations are over? Get a plan in place with your venue and find out if any of the set up can be done the day before, and the same with the clean up the day after. Some venues will be able to accommodate this whereas others work on a tighter schedule with weddings booked the day before or after you so find out who is responsible for what.
18/ Organise The Legalities
Don't leave anything to the last minute when it comes to organising your marriage license. Research early on what is required, how long it will take and how much it will cost. And don't forget to assign two people the task of ensuring the paperwork is brought on the day (you'd be surprised how many people forget it!). It must be signed by the priest or celebrant on the day along with your witnesses so delegate two responsible people to ensure it is brought to the ceremony. This means the responsibility won't be purely on one person's head!
19/ Consider A Co-ordinator For The Day
Most venues offer a wedding coordinator who will work with you on the day and ensure the various suppliers know where to go and when but if you don't have one or are organising a wedding in your family home, it may be useful to have somebody as the main point of contact for all suppliers on the day. Your co-ordinator can ensure everything runs smoothly and leaves you and your new husband or wife free to enjoy the day and savour every moment.
20/ Create A Detailed Schedule Of Events
Put down all the important timings on a list for you to distribute to the wedding party, family, photographer and MC. This list should include everything from rehearsal times, timings of when the various vendors will arrive, when the photographs will be taking place and who is required for these, when the cake will be cut and when the first dance will take place. Any delays will have a knock-on effect throughout the rest of the day so avoid any issues by everybody knowing where they are meant to be and when.
21/ Be Grateful
Don't forget to thank each and every single person who has helped you along the way, a lot of effort goes into planning a wedding and even if you are undertaking the role of wedding planner, you won't be able to bring your vision to life without a little assistance. Showing your appreciation to those who have helped will go a long way and those who don't feel taken for granted will always go the extra mile. A small gift for both sets of parents and the wedding party is a lovely touch.
22/ Enjoy Yourself
You will hopefully only be doing this once so don't allow yourself to get worked up or stressed out. Small blips happen but the majority of the time, nobody notices and if you are able to laugh and shrug it off, it'll make for a much more enjoyable atmosphere for all!
- Alexandra