The dress of your dreams, many brides are unsure what to do with their very own work of art after their trip down the aisle. We have compiled a few options for you to consider once you pick up your gown from the dry cleaners.
Image Above: MywonyBridal on Etsy
Wear it again
Ok, this option may not be for everyone but if your dress was relatively low key you may be able to wear it again if you accessorise it differently for a more occasion-wear look. Ditch the bouquet and veil, add a different colour or style of shoe, change up your hair and make-up and with the right jewellery and accessories, voilá – the perfect outfit for a special occasion. Keira Knightley  wore her wedding gown time and again and only put it into retirement after an unfortunate incident with some red wine.
Give it a makeover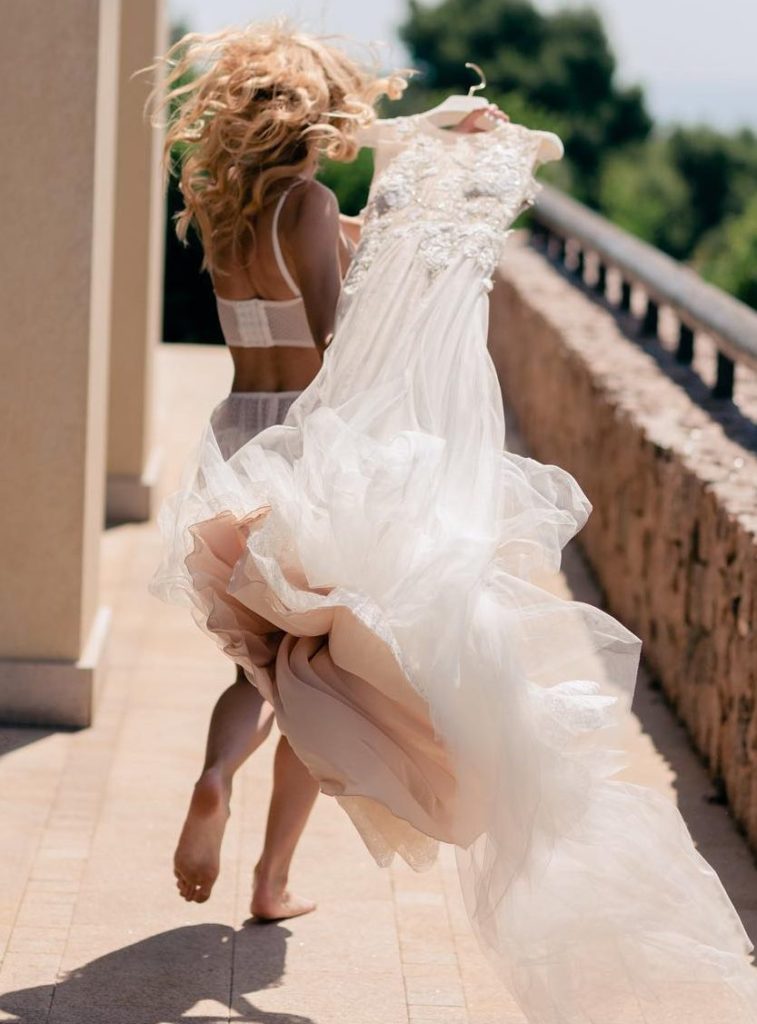 You can completely reinvent your gown with a few tweaks, dye it, bring up the hem, change the sleeve detail, add some embellishment – your options are endless! Remember you have most likely spent thousands on this piece of couture so bring it into a tailor and see what tweaks they can do to give you a whole new look. Although your new dress may look completely different, you will still have that special feeling remembering your special day whenever you wear it. If you don't fancy tweaking it for your own wardrobe, you could always have it made into christening gowns for your future children – creating your very own little family tradition!
Donate it
There are a whole host of charities who would welcome your gown with open arms. Whether it be donated to one of the many Oxfam, Barnados or St. Vincent De Paul charity shops, or research a charity called Angel Gowns for Angel Babies. The lovely people here handcraft wedding dresses into tiny angel gowns and donate them to hospitals all over Ireland. Your dress can make dozens of miniature gowns for babies that pass away too soon and gives bereaved parents something beautiful to bury their babies in. When you think of all the love that is encapsulated in your dress, it's a beautiful sentiment that it be channelled into such a difficult situation.
Pass it down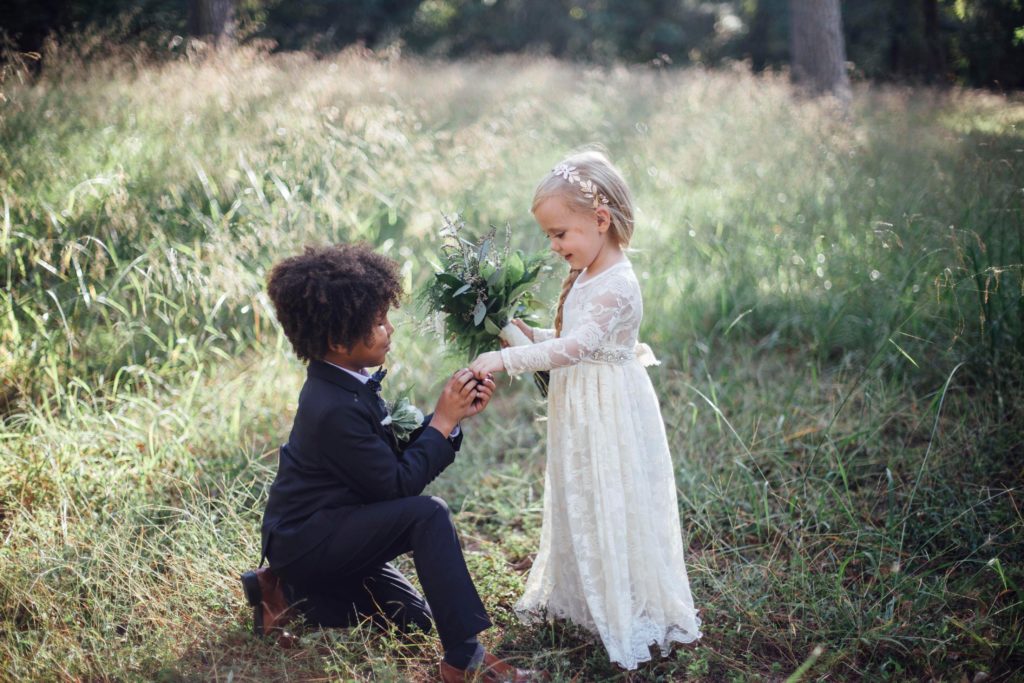 A more traditional option, you could keep your gown to pass down to any future daughter you may have. This option is more of a risk as your gown will be sitting in storage for twenty plus years and styles change a lot, your daughter may want to choose her own look for her wedding day. A more fun take on this is to allow your daughters to use it in their dress-up chest when they're young – you can guarantee it will bring them hours upon hours of joy and think how happy it will make you to see the dress bring your daughters the same joy it brought you. While you will have to prepare yourself to see your beautiful, expensive dress become creased and grubby, it's a far better option than leaving it forgotten about in some cupboard for years. If you choose to keep it for your daughter's wedding, ensure you store it correctly for those years until that time arrives – acid-free cardboard boxed with no plastic to trap condensation or dirt. And store in a warm, dry place so no attics or basements!
Sell it
If you do decide to sell your dress, why not use the money for something meaningful as a way to honour the gown and continue on its legacy. If there is a course you want to take or a piece of art or furniture you had your eye on for your house or even consider using it to buy a pet, reinvest the cost of your dress into something which will continue to bring you happiness. You can opt to either sell it directly with an ad on Donedeal or Adverts.ie or you can go through a boutique and let them look after all of this for you with just a small fee and percentage of your sale. Check out Sellmyweddingdress.ie, Discountdesigner.ie or Covet Boutique in Powerscourt Town Centre. Naturally, custom made gowns are harder to sell on as these are created to your exact specifications so bear this in mind if you do hope to sell on your dress.