Whether you're attending three weddings this year, all with different dress codes or you're getting married and trying to settle on your own wedding's dress code, we've got the lowdown on what each one means.
White Tie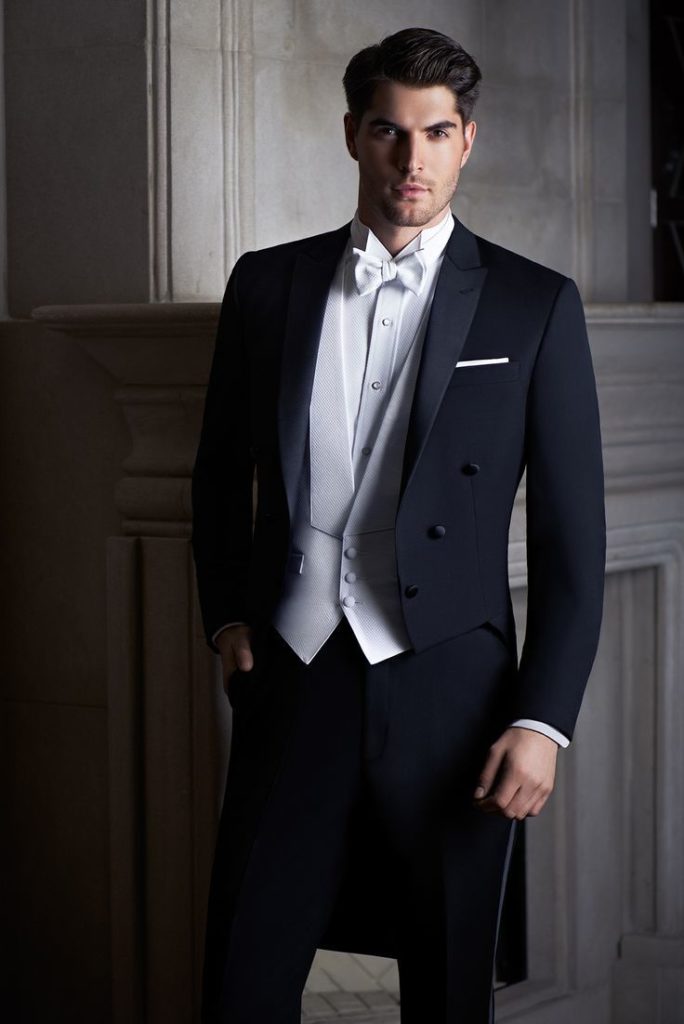 This is the most formal of dress codes. Men should wear a tuxedo consisting of a long black jacket with tails, a white pique vest, a bow tie and black, formal shoes. Women should don formal, full-length ball gowns, preferably in a dark or neutral colour with jewellery and accessories.
Black Tie
This is the more common formal dress code for weddings. This time, the men's tuxedo can just be a regular jacket without tails, a black bow tie and matching cummerbund as well as black, patent leather shoes. For the women, a chic cocktail dress, as well as a long evening gown, is acceptable.
Formal/Black Tie Optional
This is the most common dress code for weddings, but be warned, guests tend to consider the rules to this one more relaxed. Men should wear a tux or a formal, dark/neutral coloured suit and tie as well as smart shoes. Women can wear a long or short dress or a dressy suit.
Semiformal/Smart Casual
This dress code might be appropriate for a summer, outdoor or destination wedding when lighter colours are better. A dark or light suit will be fine for this dress code and it usually depends on the season. For women, a cocktail dress or dressy skirt and top is perfectly acceptable.
Casual Dress Code
You will rarely see this dress code for a wedding, but then again, you might, particularly for a beach or destination wedding. But how casual is too casual? Men should wear dress pants and a button-down shirt/nice jumper or a linen suit. Women can wear a summer sundress or a skirt or dressy trousers with a nice top.
- Jenny Darmody