A wedding day in a young girl's eyes is almost like a fairy-tale. For you, your social life has been a collection of pre-show run ups, from debs and graduation balls, until you get a chance to wear the most important dress of all – the wedding dress. For your flower girl, however, this will probably be her very first time getting to wear a pretty dress and have all eyes on her for a few moments. For every little girl excited at the prospect of helping walk the bride down the aisle, she is also waiting for that day so she can transform into a little princess.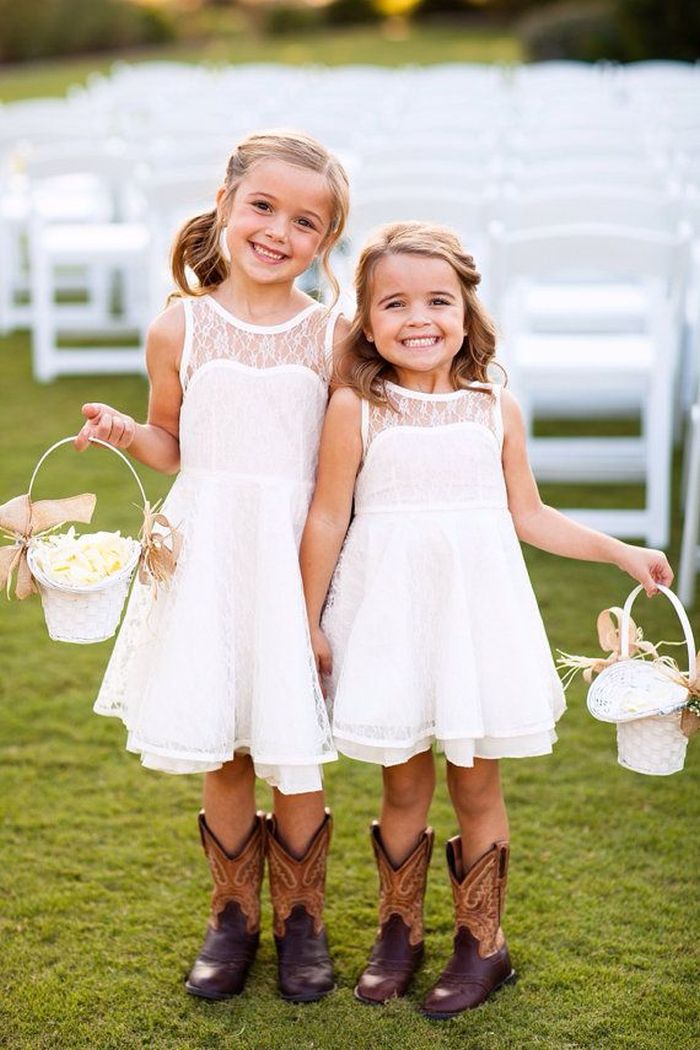 From the pristine white dresses that are a little mini version of your own, to sparkling pink gowns that would give Disney a run for its money, we have selected some of the best dresses out there for those special little ones. Not only the dresses, we've also included some of the most adorable accessories we could find too. After all, no woman's outfit is ever complete without a good accessory – just another lesson you're little princess is going to learn. Make her day just as memorable as yours by dressing her in these gorgeous dresses – to put a smile on everyone's face, including her own.
Pink blush:
Inject that ever-favoured light blush colour into your wedding day by having your cute little flower girl parade around in pink.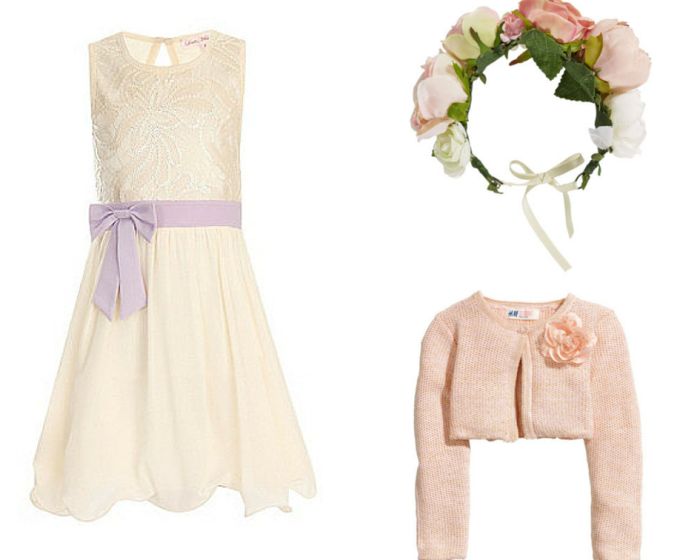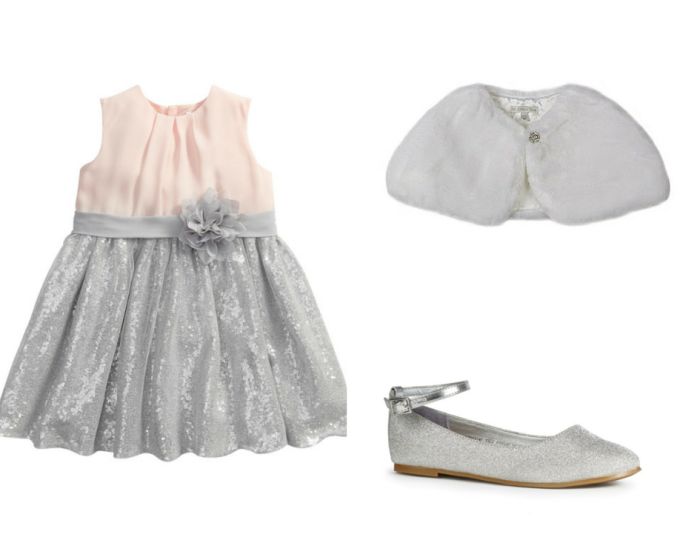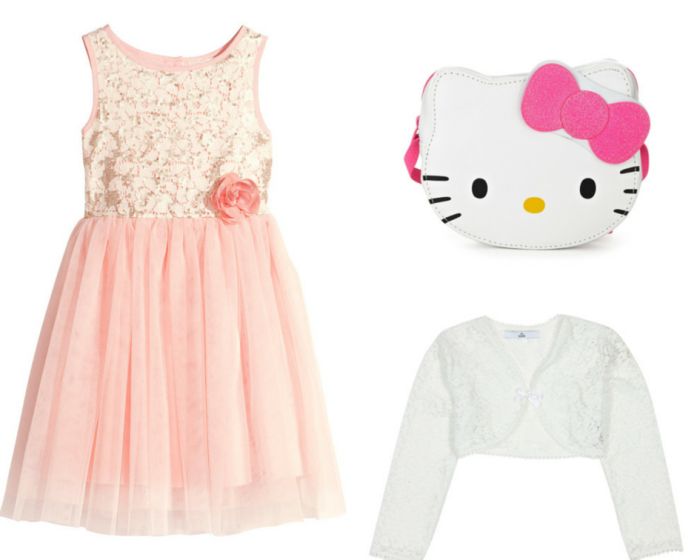 Classic white:
Or better yet, find her a dress that suits your own in some small detail and have your own little mini-me leading you up the aisle clad in all white.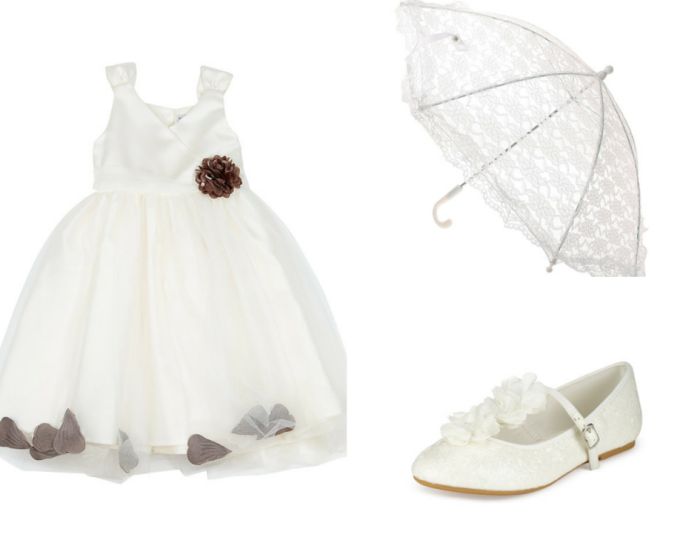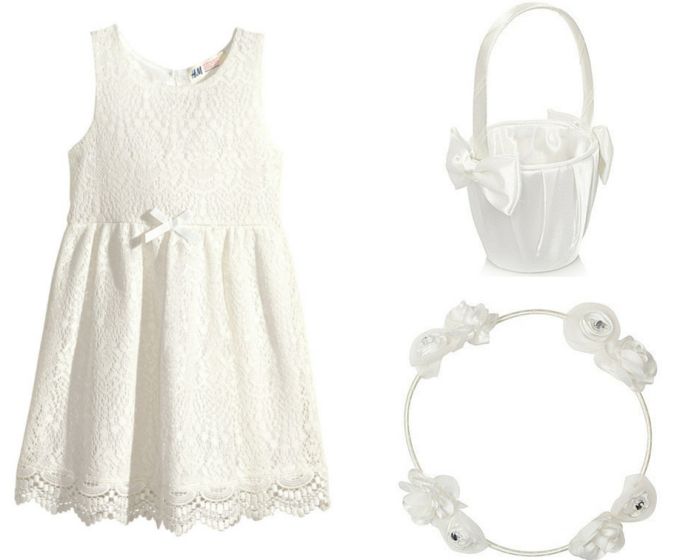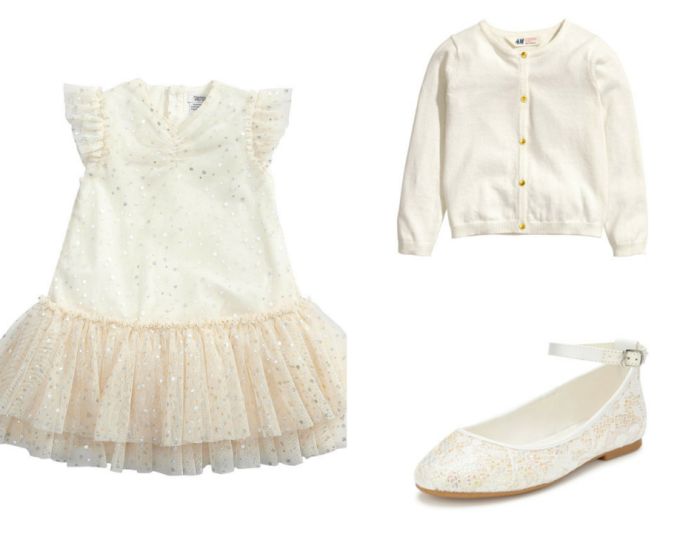 Something Blue:
A more modern take on flower girl dresses, give her a more grown-up look for her first grown-up party - not to mention she'll be the cutest something blue there.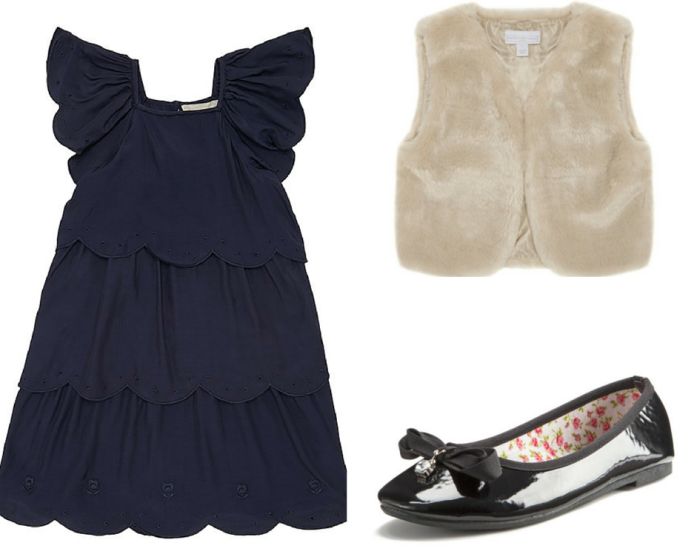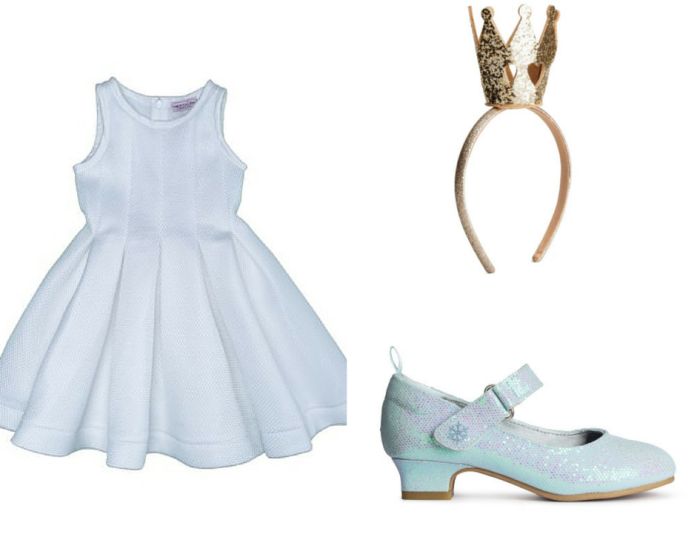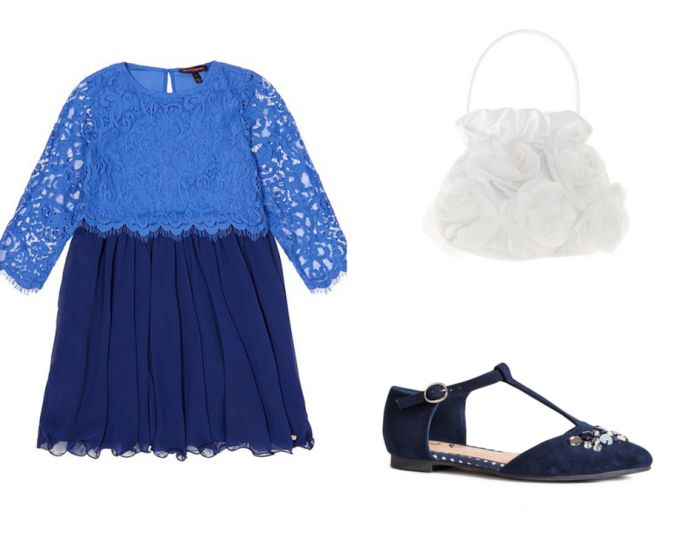 - Roisin Curran
Image Credits L-R: Flower girls: Etsy | Sash dress: Debenhams, €54 | Flower garland: Next, €8 | Pink cardigan: H&M, €12.99 | Pink and grey dress: Very, €22 | Fur bolero: Debenhams, €30 | Sequin shoes: Next, €16 |  Rose dress: H&M, €24.99 | Hello Kitty Crossbody: Marks & Spencers, €9.60 | Lace bolero: Marks & Spencers
White petal gown: Marks & Spencers | Lace umbrella: Claires Accessories, €14 | Rose shoes: Marks and Spencers, €17 | White lace dress: H&M, €14.99 | Petal basket: Debenhams, €12 | White flower halo: Debenhams, €11.20 | Ruffled sequin dress: Very, €18 | White cardigan: H&M, €7.99 | Glitter lace shoes: Marks and Spencers, €14
Navy layered dress: Stella McCartney, €120 | Fur vest: Brown Thomas, €30 | Leather ballerinas: Very, €10 | Flared dress: Brown Thomas, €130 | Gold crown headband: H&M, €3.99 | Snowflake shoes: H&M, €19.99 | Lace dress: Juicy Couture, €120 | Satin rose bag: Claires Accessories, €12 | Embellished shoes: Next, €29