Whether you're planning to propose or going ring shopping as a couple to drop some heavy hints, one peek at the price tags will usually elicit the same question, "Is an Engagement Ring Really Necessary?" The answer itself isn't a simple yes or no, engagement rings are held with a huge amount of symbolism and tradition dating back to the 1400s and for most people, the engagement isn't solidified until the future bride is flaunting a 1-carat rock, however, not all couples are traditional.
Non-traditional Rings
In that case of a non-traditional bride consider a more non-traditional option, a coloured stone in the ring is a fantastic way to give the ring a flair of personality while still keeping your in-laws happy. Jewellery shops like Weir and Sons offer a huge range of beautiful and unique colourful rings that would make even the zaniest bride feel like a Disney princess.
When most people imagine an engagement ring they think of a circular gold band with a big white diamond or a cluster of small diamonds, this, however, is not the only option if you're planning to propose. Jewellers like Stonechat offer a wide range of alternative and elegant rings that forgo traditional designs and puts fashion in the driver's seat.
Alternatives
In the vein of a non-traditional proposal, consider forgoing the ring altogether and popping the question with something a little more tailor-made to your future fiance. A very popular trend is man and wife tattoos. You're already promising to spend the rest of your lives together in sickness and in health, why not get a little ink to commemorate that? Minimalist designs are favoured in this trend since there isn't much space on the finger to have an elaborate and readable design.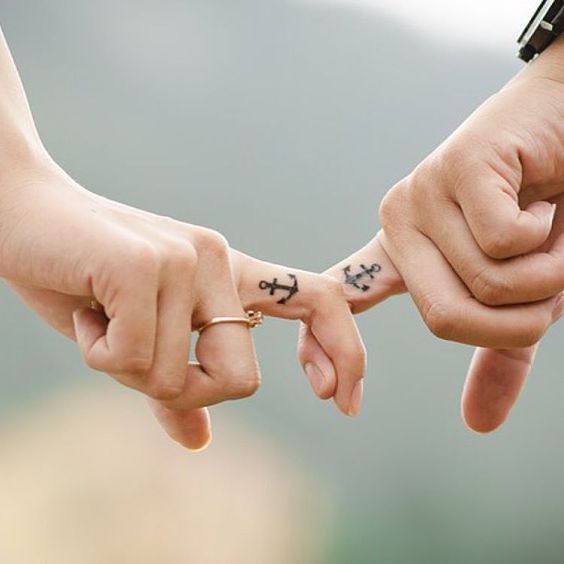 However, if tattoos aren't your thing then why not propose with a different item of jewellery, maybe your significant other has a career that doesn't allow them to wear jewellery on their hands. A tennis bracelet or necklace can be equally as meaningful and heartfelt while being a tad more practical for everyday life.
The Classic
Certain engagement rings are dubbed 'classic' for a reason the styles have remained popular throughout years of drastic fashion trends and style changed. However, because of this, some may find it difficult to find an engagement ring that they feel perfectly represents their partner and doesn't cost an arm and a leg. There are ways to get around these issues though, nothing is more precious and meaningful than a family heirloom, you're inviting your love to join your family with a ring that in its essence symbolises family. If your nana won't give you a ring though there's always another option, vintage shops and antique shops can offer a treasure trove of once adored rings that are just begging for a new story.
If your betrothed to be is a fan of all things glam then stray no further than the jewellers listed above, Weir and Sons offer private appointments with diamond experts that can help you find the perfect ring to suit your perfect someone.  If you're not sure what you want then you can always flat out ask your partner, this gives you a ballpark to play in and make their dream engagement ring even more special by adding your personal touch.
- Grainne