Temperatures are set to soar this weekend, and many of us will be faced with the urge to soak up the last of those summer rays. While topping up our natural Vit D is never a bad thing, if you fail to protect yourself from the sun, you risk suffering long-lasting, damaging effects. Precautions should be taken, and choosing a sunscreen that shields against both UVA and UVB rays is the best place to start. We sit down with the knowledgable Clodagh Connellan RGN, owner and operator of D6derma, to discuss all things sun protection.
D6derma is a nurse-led skin clinic owned and operated by Clodagh Connellan based in Rathgar, Dublin 6 and specialise in skin treatments for anti-ageing, acne, sensitive skin, rosacea, pigmentation and scarring. Clodagh herself has 12 years' experience as an intensive care nurse working in critical care in Ireland, Australia and the UK. Clodagh's passion for skincare has led her to pursue training in the field, and before her opening D6derma, she was lead treatment nurse at a high-profile plastic surgeon led practice in the Beacon Clinic. Without a doubt, this lady knows her stuff, and it is evident from the moment I meet her.
Clodagh instantly captures those around her with her charisma and passion for all things skin. A wealth of knowledge, she immediately instils confidence, and a real belief in what she advises and her most important tip is sunscreen. While the ageing of our skin depends on multiple factors including our diet, toxin build-up and the use of topical skin products, sun damage is the fastest accelerant. One of the cheapest and easiest ways to prevent skin ageing is by using sun protection daily all year round.
Most of us, at least, acknowledge this and understand that using sunscreen daily, is a must. Despite knowing that sun protection ensures healthy, damage-free skin, many of us are guilty of skipping this crucial step. It is hard for most people to comprehend that those of us living in the Northern Hemisphere, and rainy Ireland in particular, need to take this step. It's easy to think that we only need to use sunscreen when the temperatures rise, and the sun shines; however, the truth is that sunlight contains both UVA and UVB rays, with both equally damaging. UVB contributes to superficial skin damage (sunburn) while UVA penetrates deeper into the dermis, causing long-lasting and often unseen damage. 'The true danger is that our bodies can not feel UVA damage and these rays are present even on innocent-looking, overcast days', says Clodagh.
'The true danger is that our bodies can not feel UVA damage and these rays are present even on innocent-looking, overcast days.'
Clodagh stresses the importance of sun protection and wearing sunscreen daily, not only to prevent ageing but also to prevent skin cancers. Approximately ten thousand skin cancers are diagnosed in Ireland every year, and one thousand of them are melanomas. She recommends applying a broad-spectrum dermatologically tested daily sunscreen with a minimum SPF 30+ and both UVA and UVB coverage. While many women presume that their foundation is providing adequate daily protection, this is not the case. If you check your foundation SPF, most will contain SPF 15 which is not enough to protect your skin.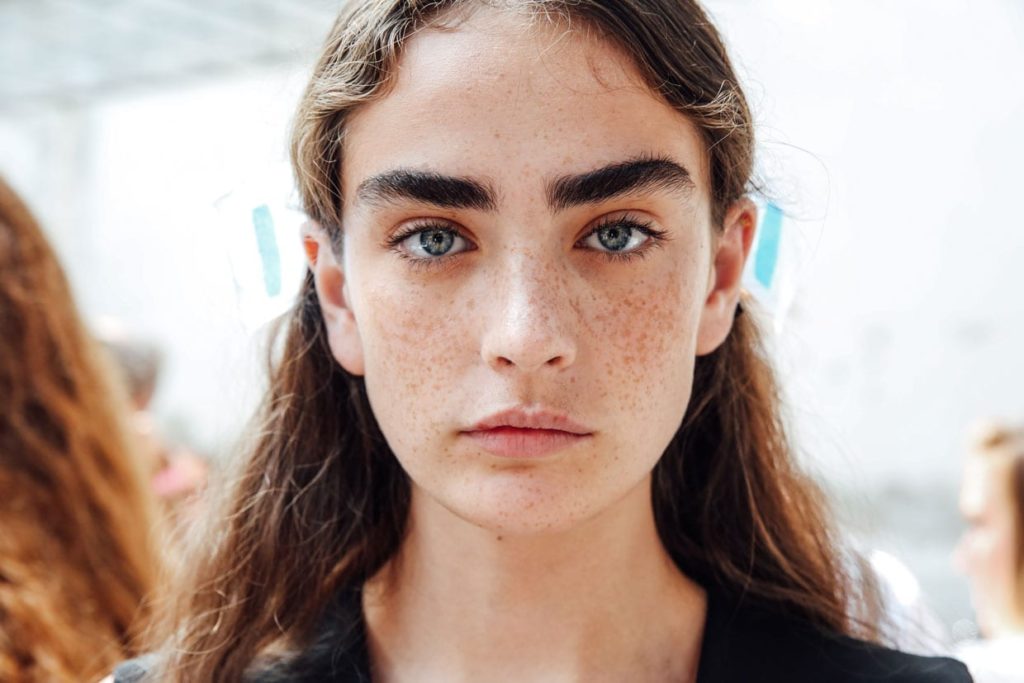 Clodagh highly recommends the AlumierMD range of sunscreens. Containing no chemical filters; they only use the physical filters zinc oxide and titanium oxide to protect your skin from both UVA and UVB rays. The sunscreens are lightweight, non-comedogenic and quick drying. Raving that the AlumierMD range will not irritate eyes, she informs me that I should also be applying protection to my upper eyelids pointing out that this is where basal cell carcinoma can commonly occur - something I never knew before!
Her recommended sunscreen also contains silybin, which is an antioxidant that protects skin against UV-induced free radical damage and mitigates the adverse effects of IR rays.
In addition to using a high broad-spectrum SPF, Clodagh recommends combining a good vitamin C serum. While Vit C is not new to me, the benefit of using one with an SPF is something I have never before considered.
Vitamin C is an antioxidant and is essential for building collagen, maintaining normal cell turnover and reducing inflammation. In other words, it helps keep skin protected from daily toxins (neutralising free radicals) and leaves skin plumped and young-looking.
'Vitamin C is one of your most valued elements for healthy, glowing skin and by combining it with a physical sunscreen you will reduce premature ageing and hyperpigmentation'
When choosing a Vitamin C serum, it is essential to read the label and make sure the vitamin C is in the form of L-Ascorbic acid. L-Ascorbic acid is the most stable and potent form of vitamin C and is most effective at concentrations between 10-20%. Above this level and skin can become irritated without any greater effectiveness while concentrations below 8% do not offer any antioxidant effects at all.
From having tried and tested many vitamin C serums, Clodagh has found the perfect one, EverActive C&E by AlumierMD. Containing 15% L-ascorbic acid, it also combines vitamin E and peptides all in one bottle, while working well for all skin types.
Her pro-tip when it comes to Vitamin C serums is to ensure that your serum remains a clear to straw colour. Vit C is inherently unstable, and when it is exposed to air or light, the L-ascorbic acid oxidises, turning the serum an orange or brownish colour. Once opened, a Vit C serum should be used swiftly to ensure it delivers maximum results. EverActive C&E is cleverly packaged with three 15ml separate bottles, maintaining its stability and efficacy, as you only open and use as needed.