Former Social Media Manager and Social & Personal Sales Exec, Ryen Densmore, and Founder of Drawdeck David Hammond eloped to Vegas and married on the 11 June 2018.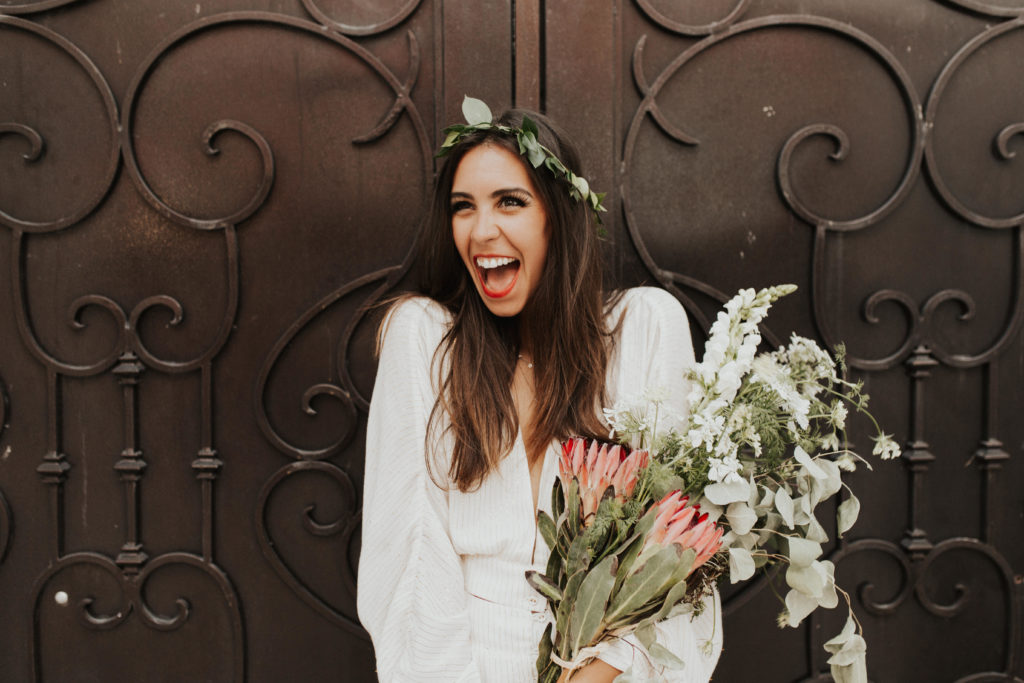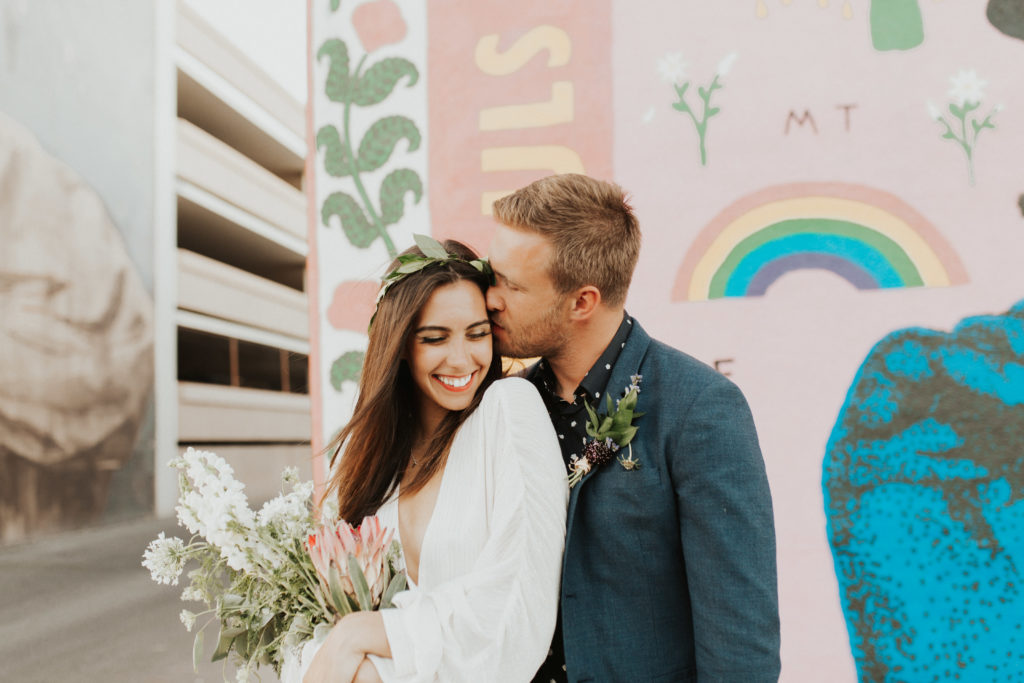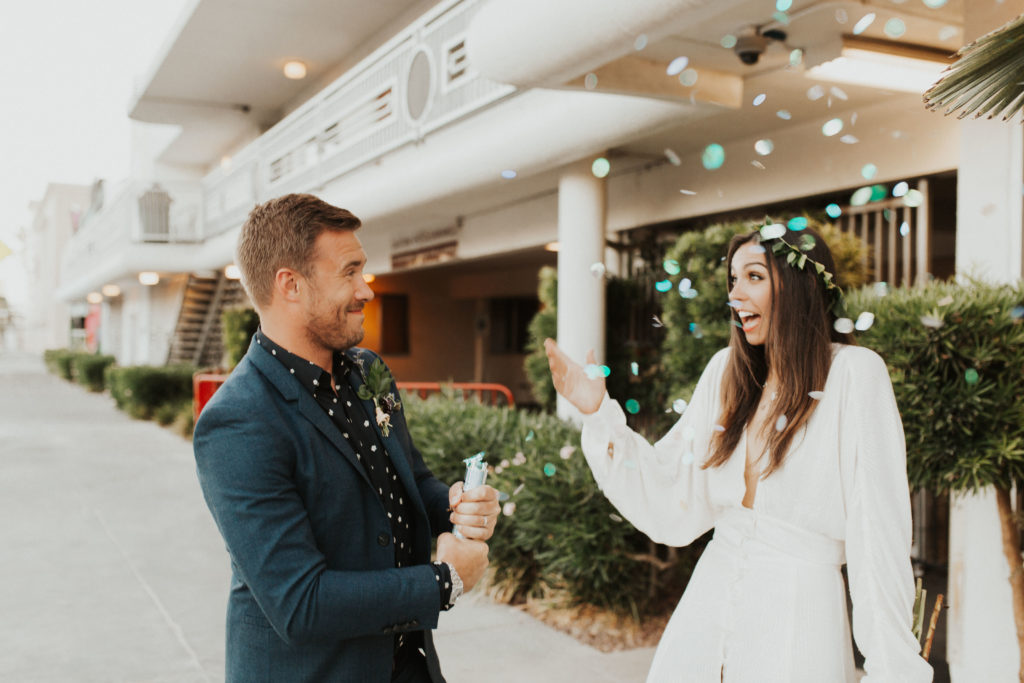 A whirlwind romance, the couple were living in Dubai and met through friends with David's best friend married to Ryen's boss! Sparks flew, and the couple wed within six months of meeting.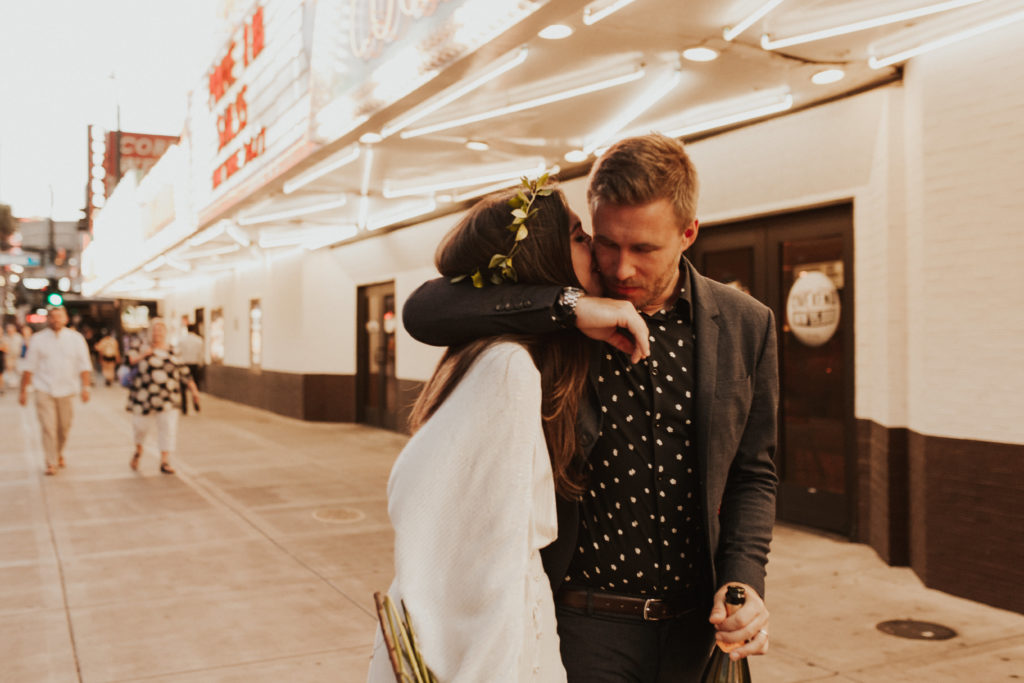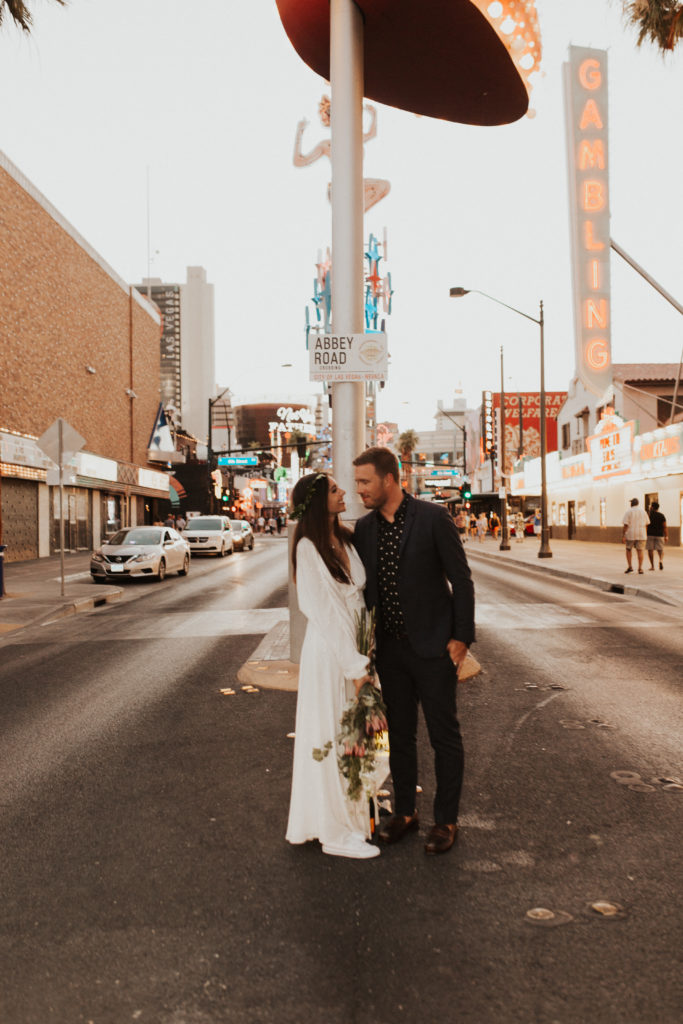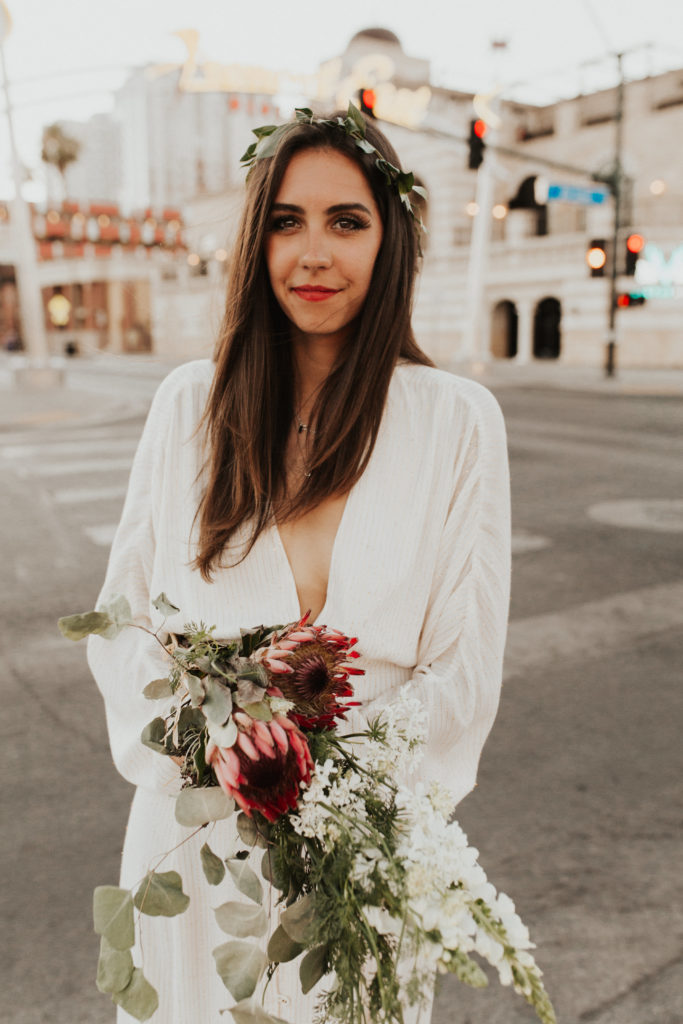 The proposal was, as Ryen puts it, 'so unromantic'. While speaking about the topic of being a perfect match on dating apps vs meeting in real life the couple's conversation spun into wedding planning and within the day they were getting married. Not a true proposal, Ryen wasn't even expecting a ring, but David surprised her and then together they travelled to the USA to ask her Dad for permission.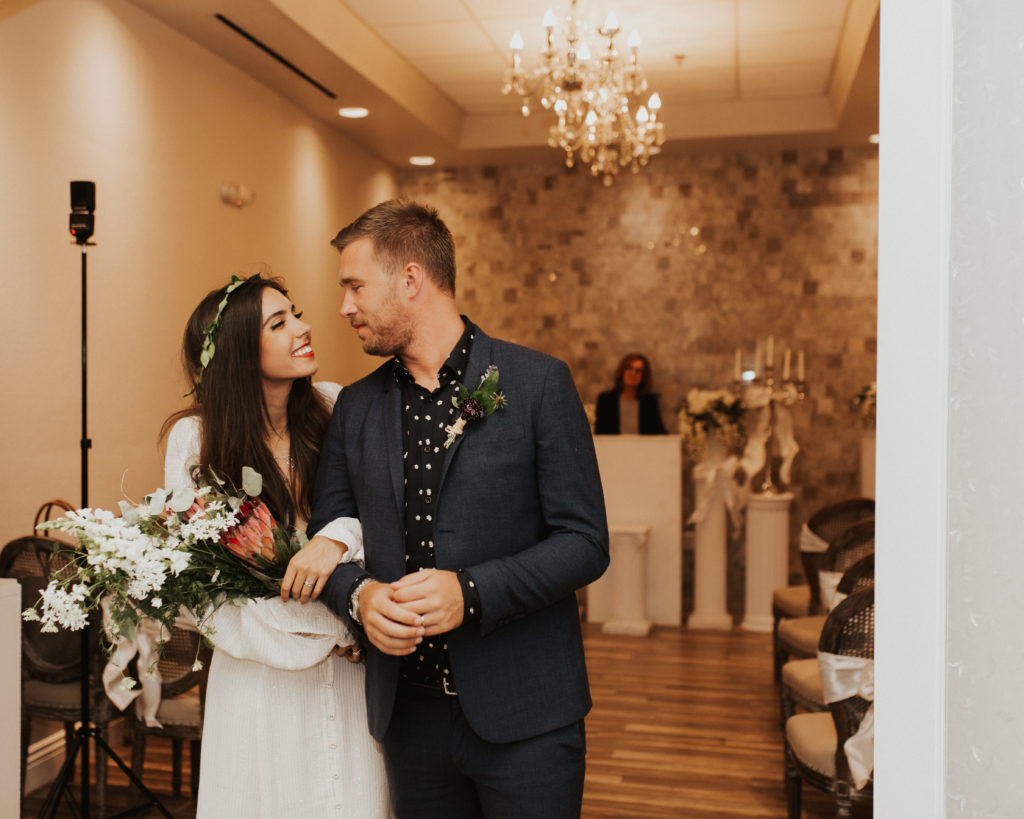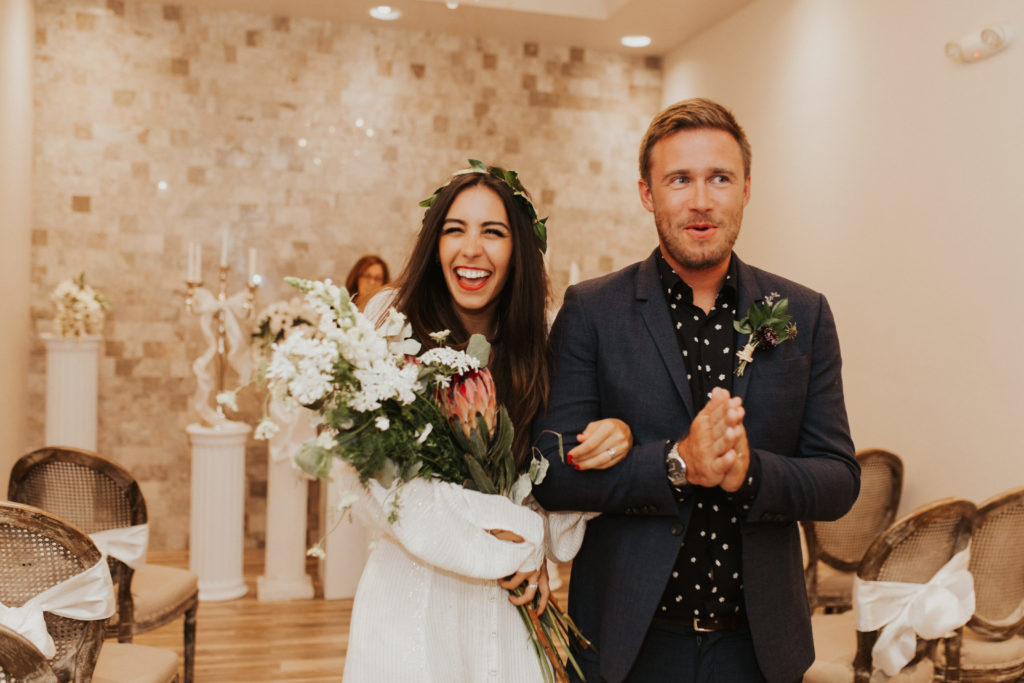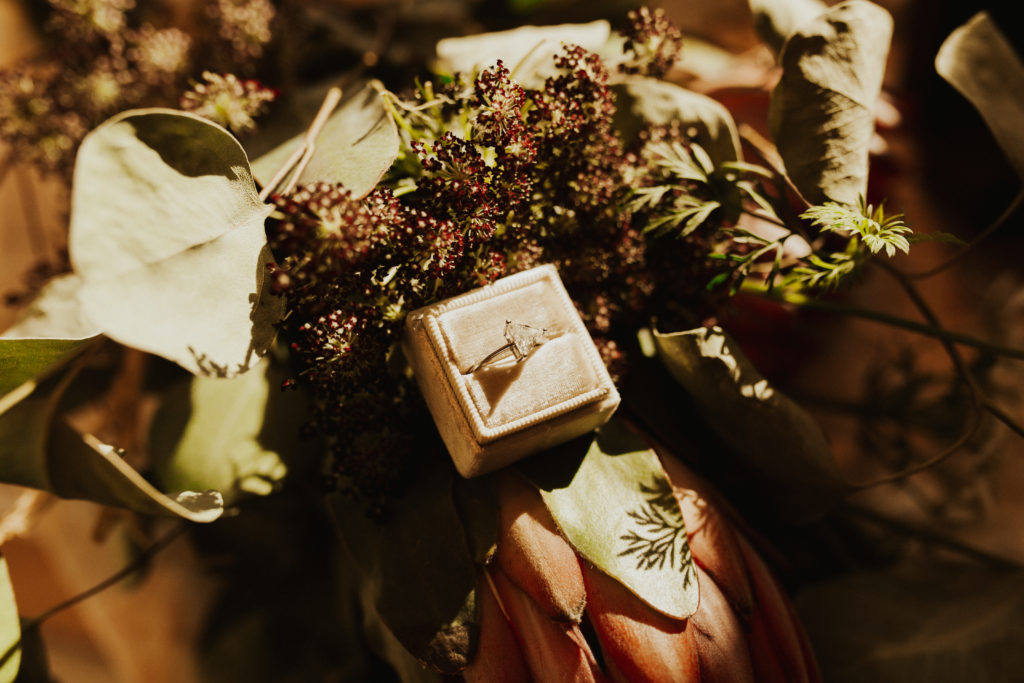 The decision to marry in Vegas was more of a practical choice, Ryen is American, and David is English, the couple were flying to LA to ask Ryen's Dad permission to marry, and Vegas seemed an obvious choice. 'Living in Dubai and being American/English, the planning process would've been too complicated and expensive, so I tossed in the idea that Vegas is only a four-hour drive from LA! Quickly Pinterest Vegas Elopements and it looked too fun to pass up.', says Ryen.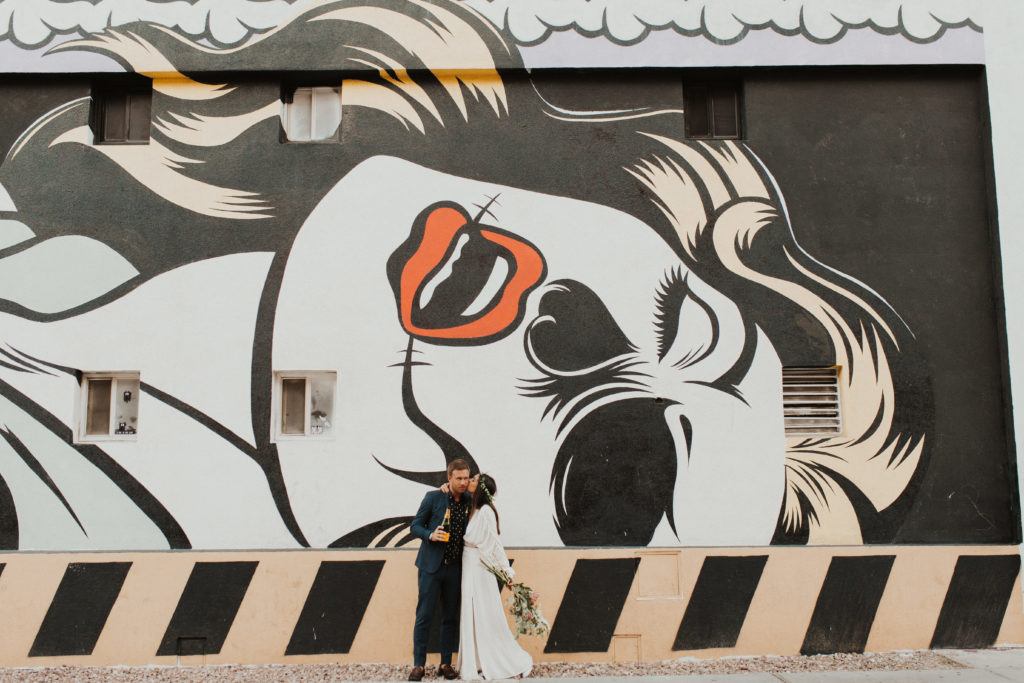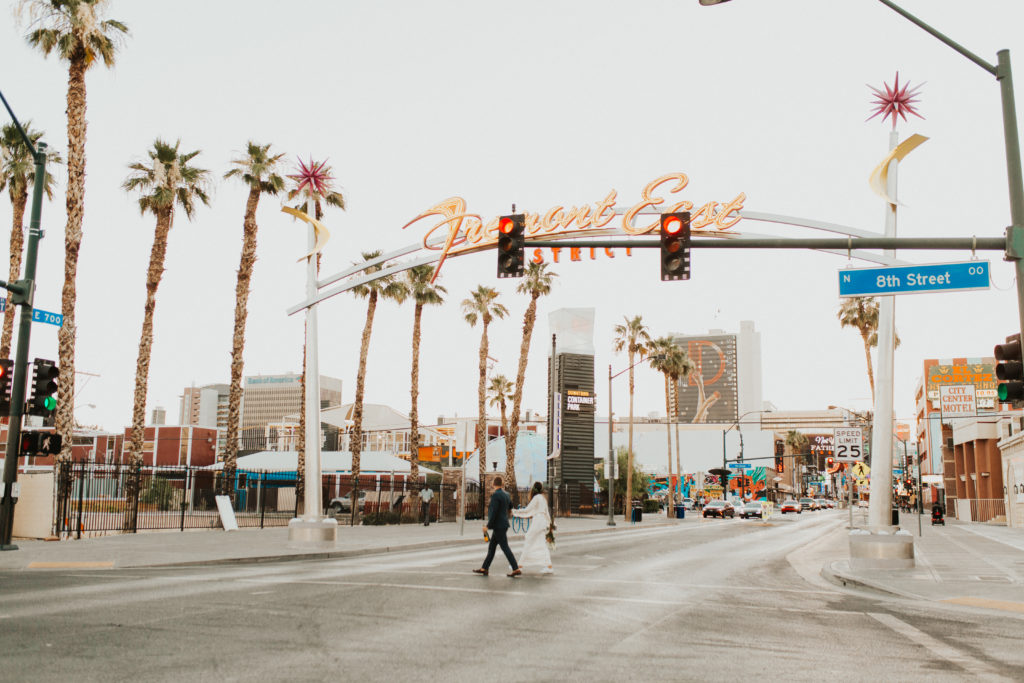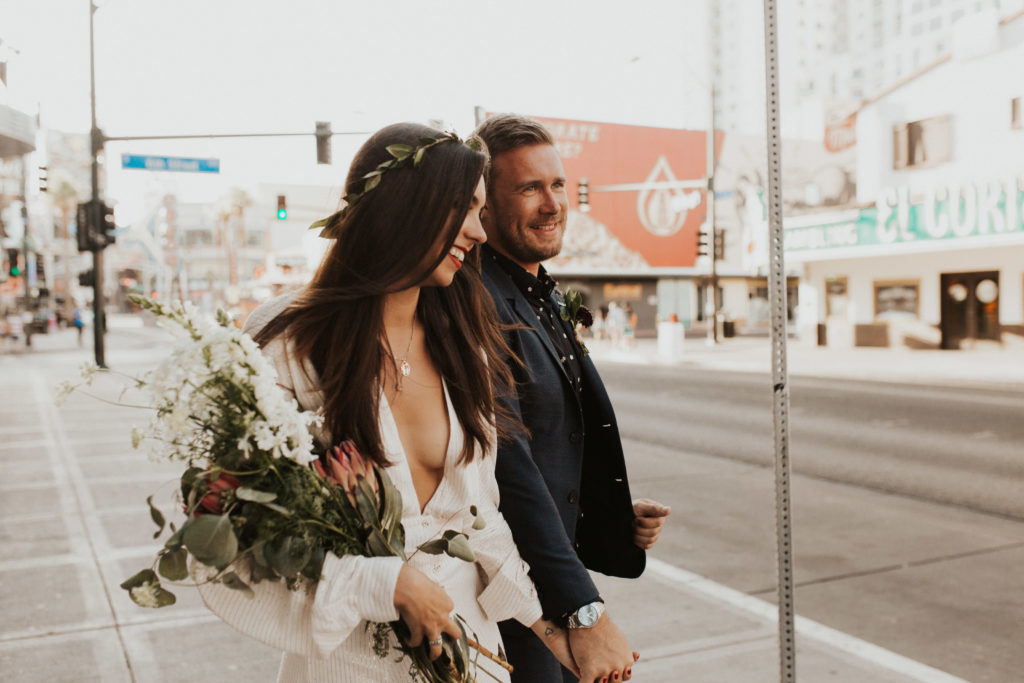 The bride's dress was a Revolve x House of Harlow two-piece, 70's style with gold accents. She claims that it was probably made for Coachella, but matched her style perfectly and was love at first sight. The couple said their I Dos in the ever-charming Lucky Little Chapel and proceeded to run around Vegas, champagne in hand, for this gorgeous photoshoot.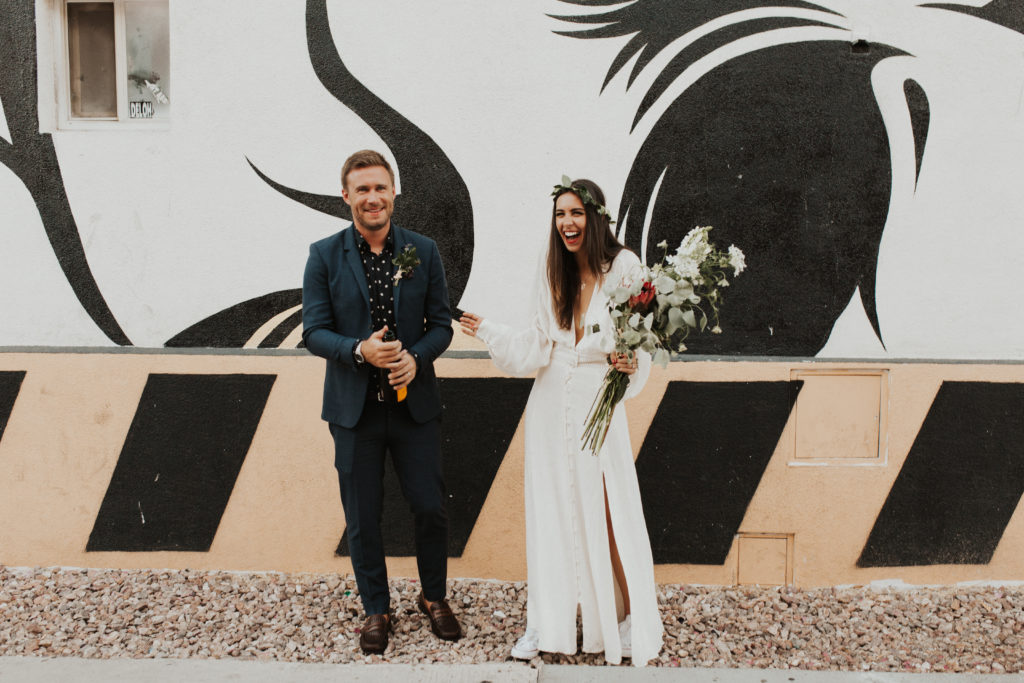 Asked if she would change anything about the day, Ryen replied, 'Nothing! We ran around Vegas with a giant bouquet and a bottle of Champagne. Enjoyed dinner in the Bellagio and gambled till 5AM. My flowers died quickly from the desert heat but other than that- a perfect day.'
Her advice for other couples, do it your way! 'It's your marriage between two people and only you two. Don't let politics ruin your day.'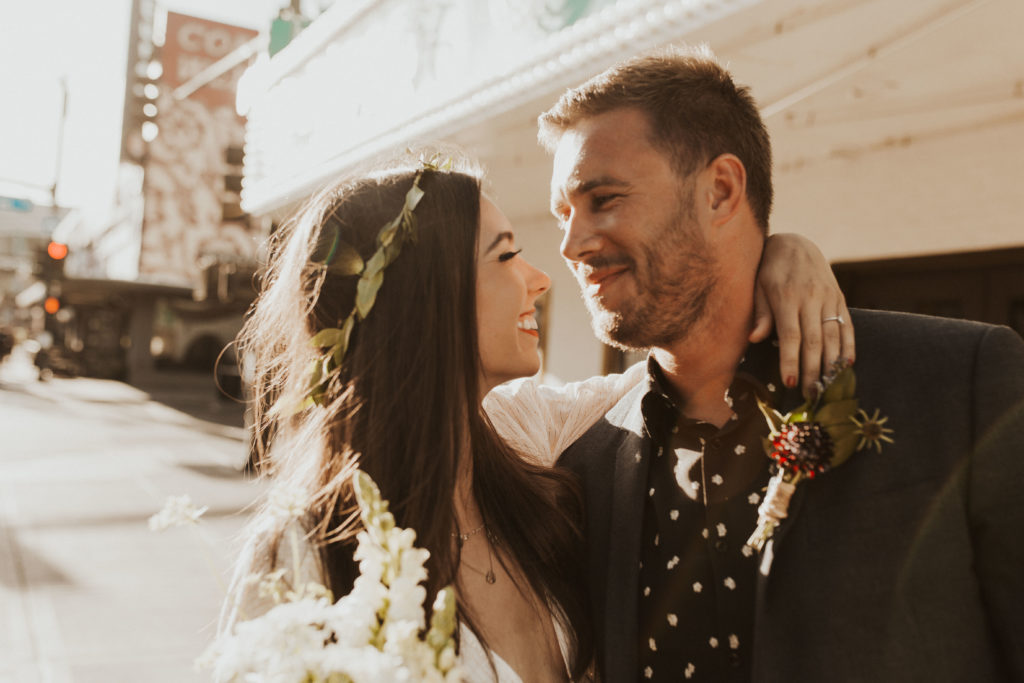 If you're thinking of eloping, check out our reasons to elope!