Manager at the Boston Athletic Association, Mary Miller, said I Do to Associate Counsel, AVP at State Street, Cormac Hughes at the beautiful Rathsallagh House last October.
Photography: Lima Conlon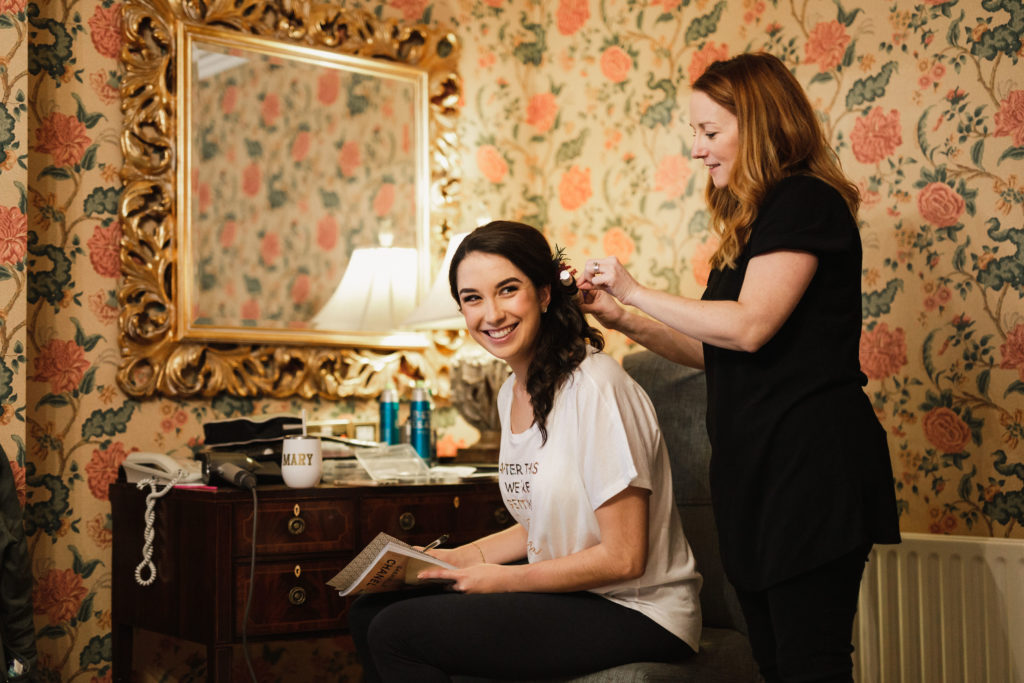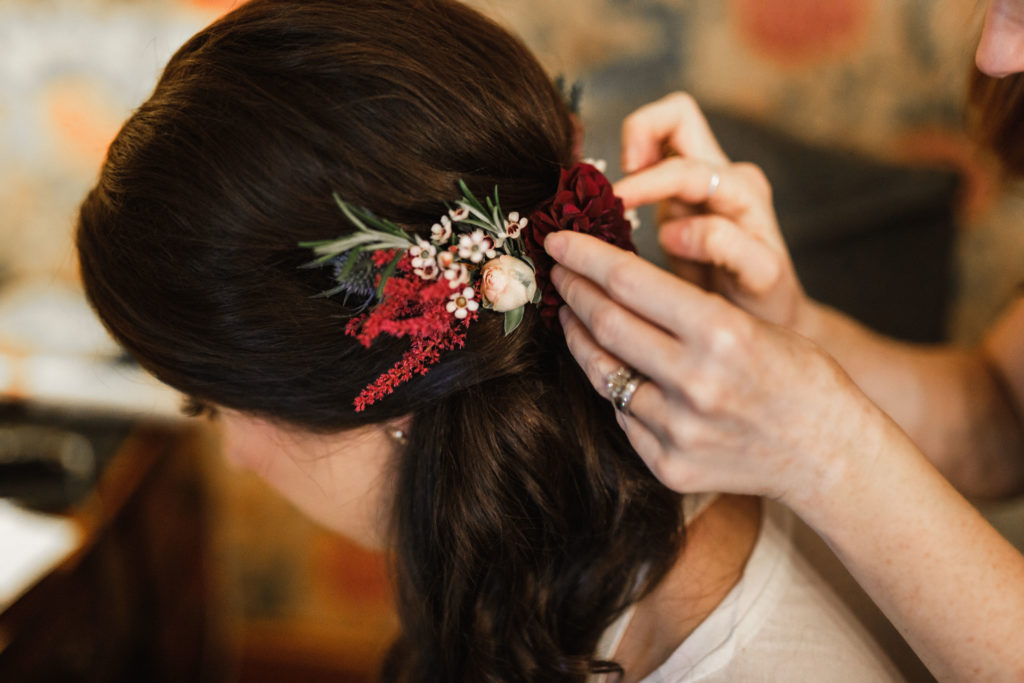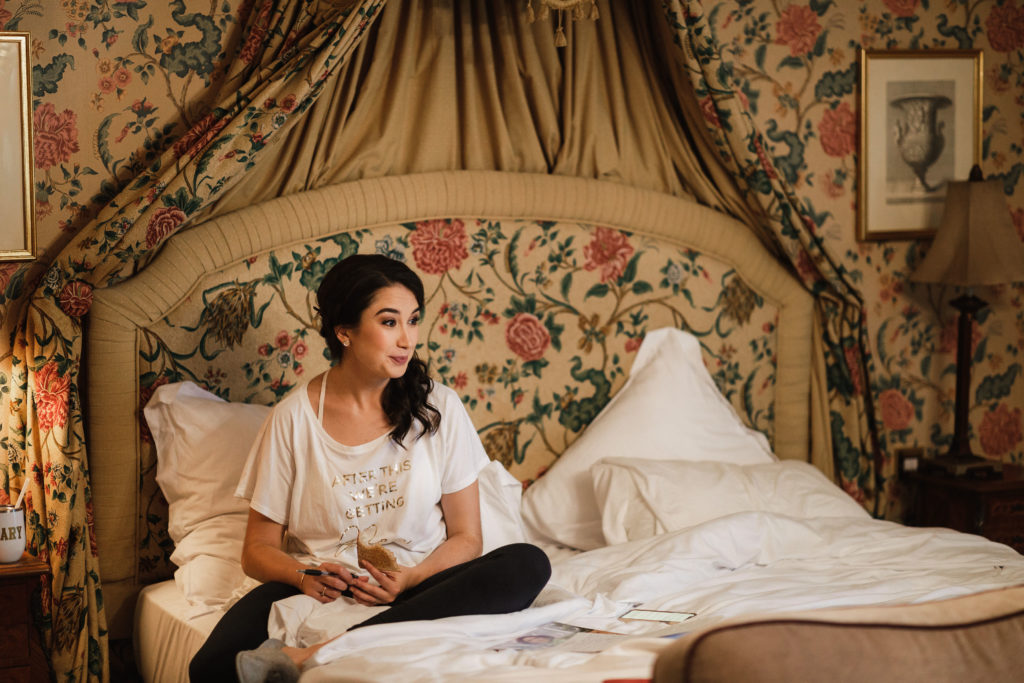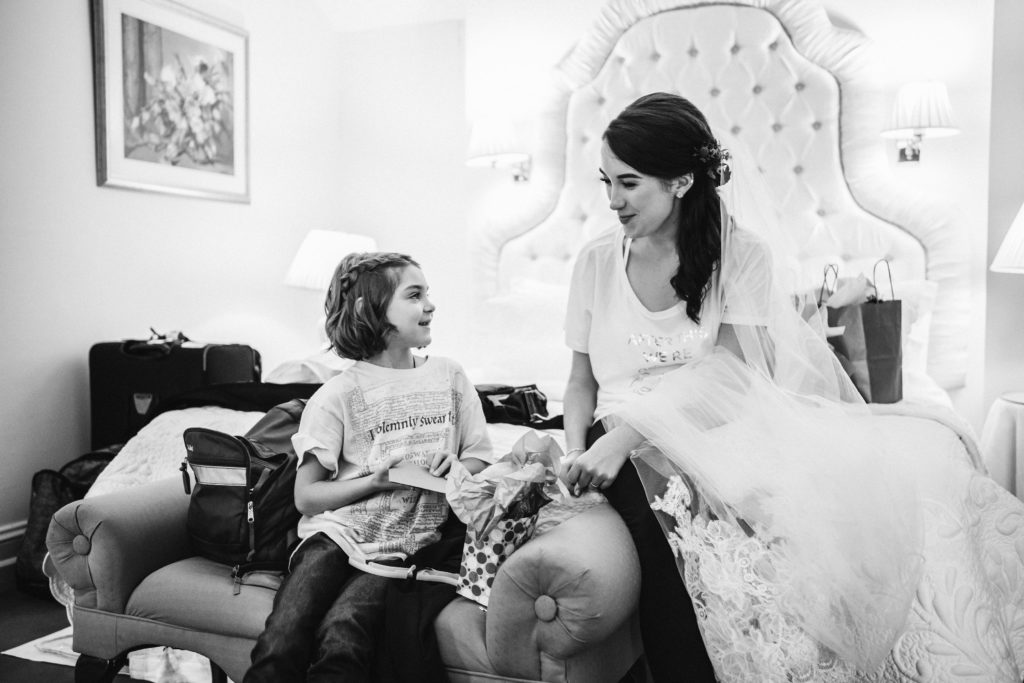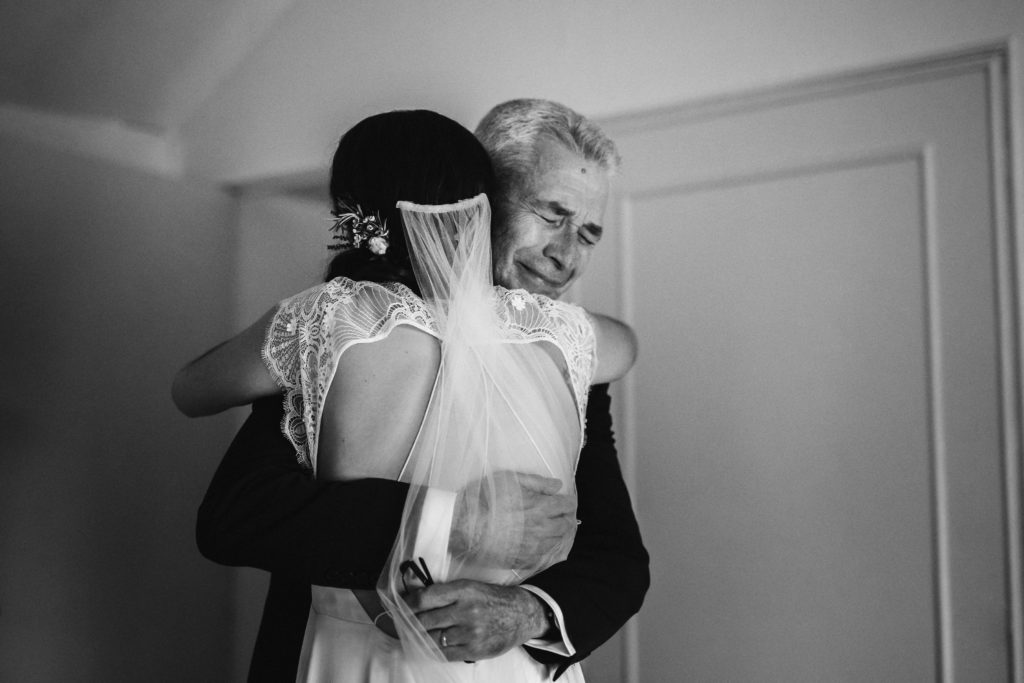 A modern romance, the couple met online with their first date being the one and only online date the bride has ever been on! While Mary grew up 45 minutes outside of Boston, Cormac had just moved over a few months previously when they first got chatting. It wasn't long until the two arranged a coffee date, eager to meet one another and see if the spark translated. The couple formed an instant connection and got lost in conversation, strolling through the Harvard Campus and along the Charles River getting to know one another. It was only when Mary checked her phone and saw the worried calls and messages from her best friend Laura that they realised that the date had now spanned eight whole hours. Mary jokingly recalls "I had to immediately reassure her that I hadn't been kidnapped and was simply having a great time!".  From that first date, the pair were inseparable with Cormac bringing Mary home to Ireland a year later to meet his family. Mary quickly fell in love with Cormac's homeland and family, just as he had with hers.  They knew early on that what they had was special.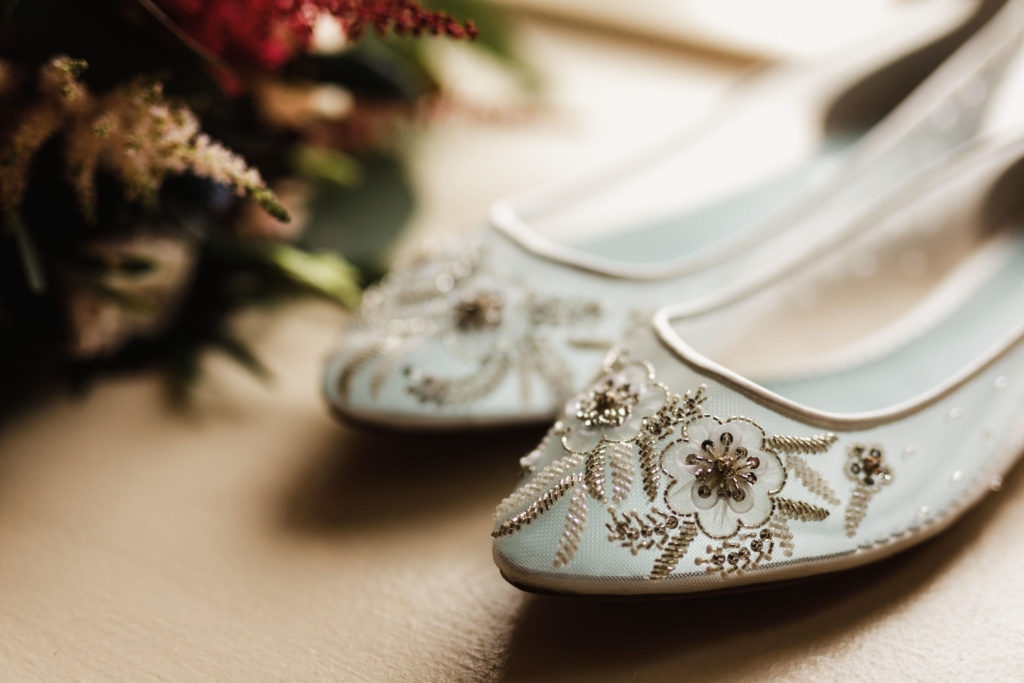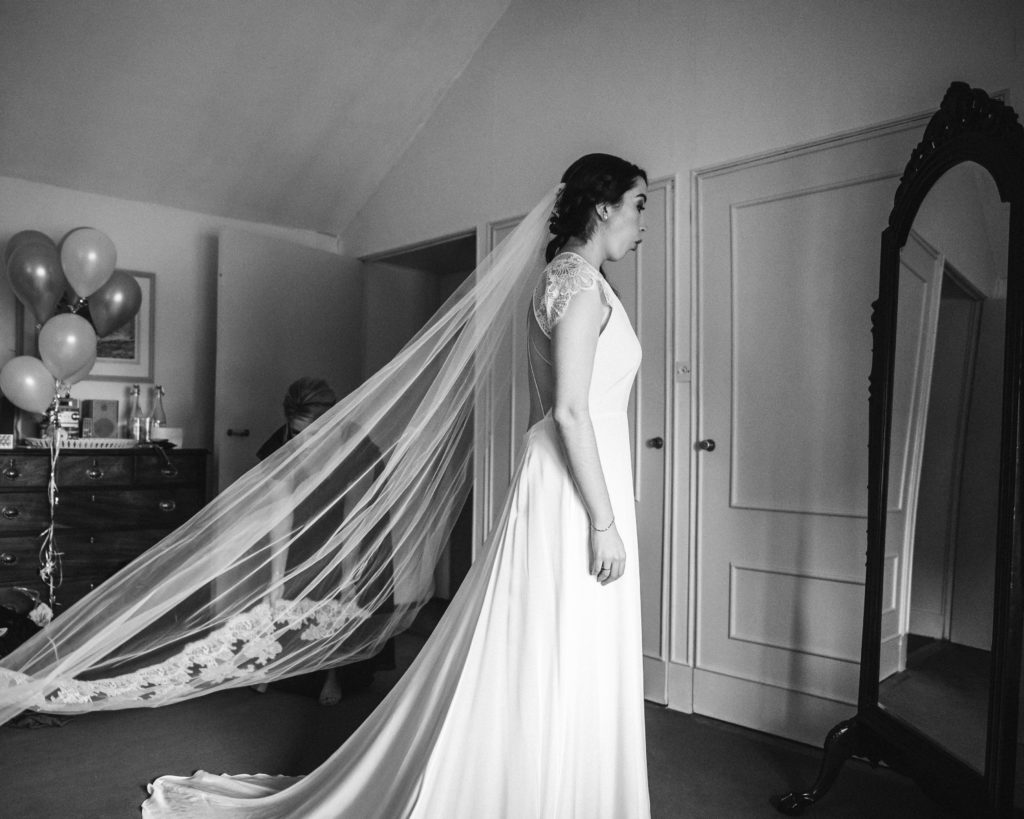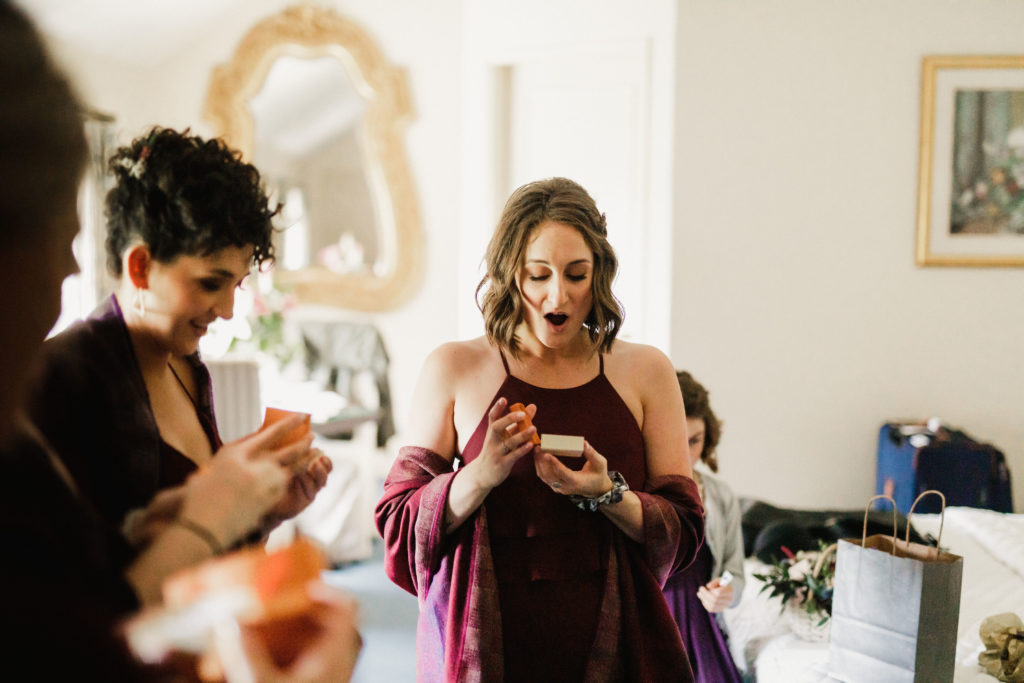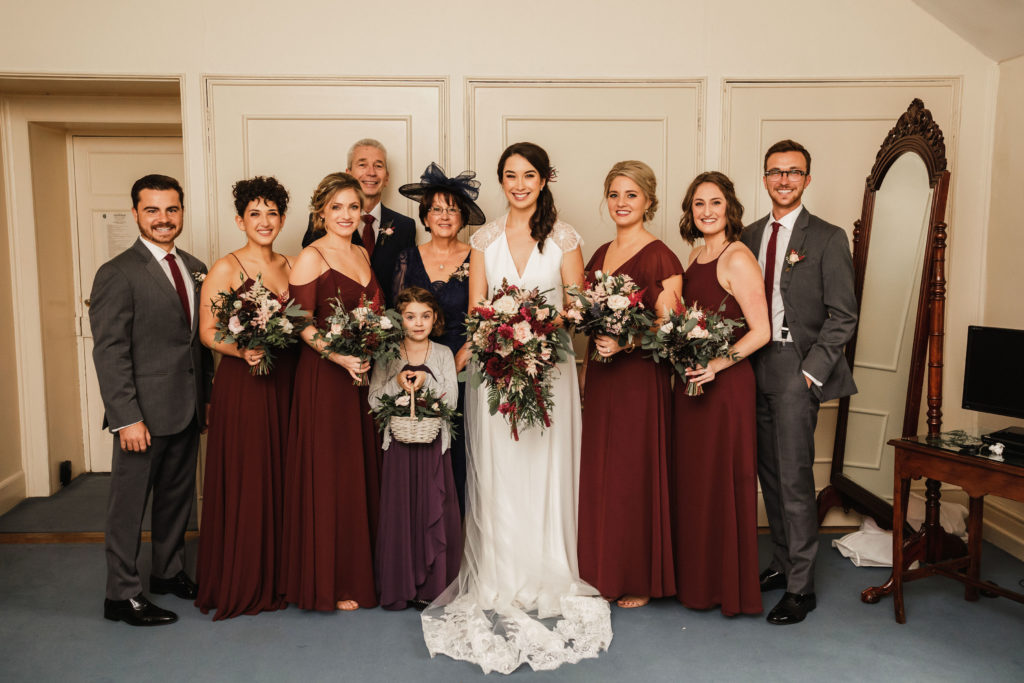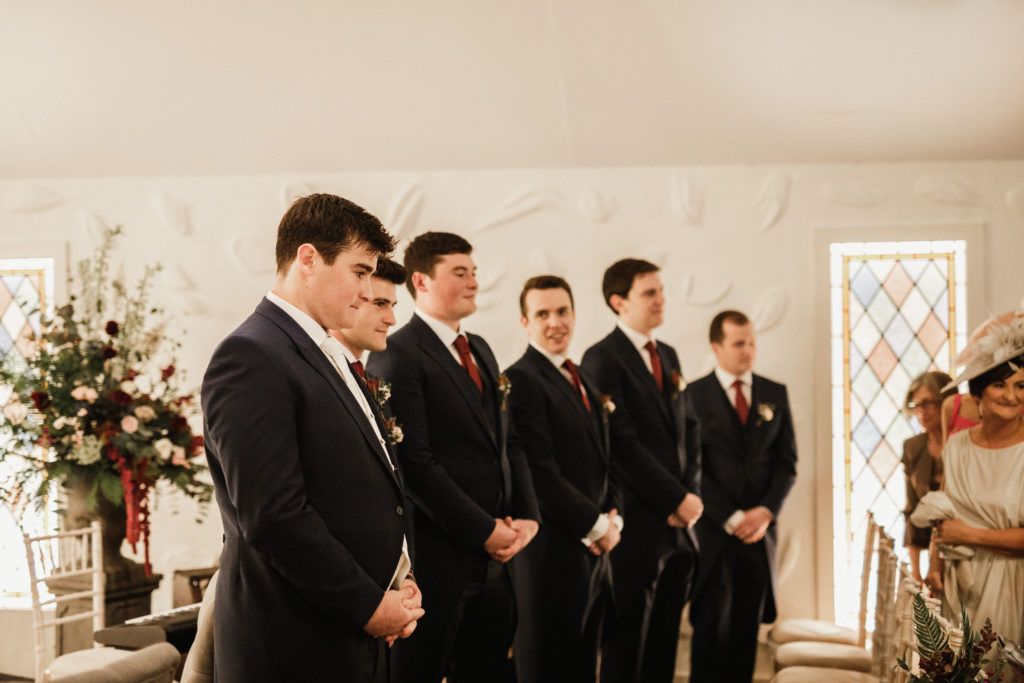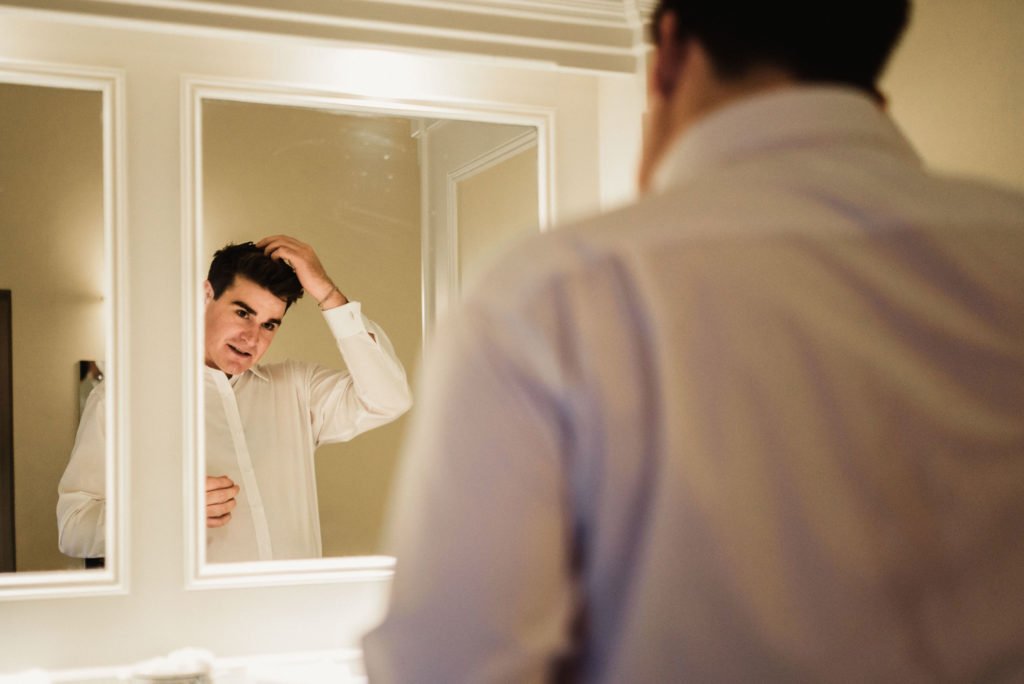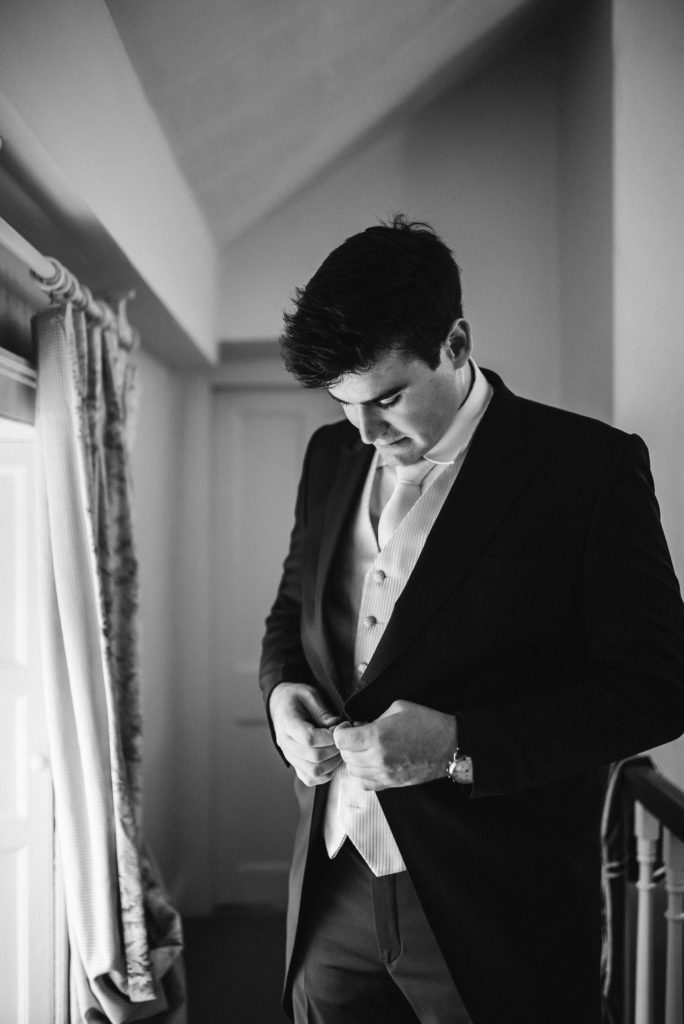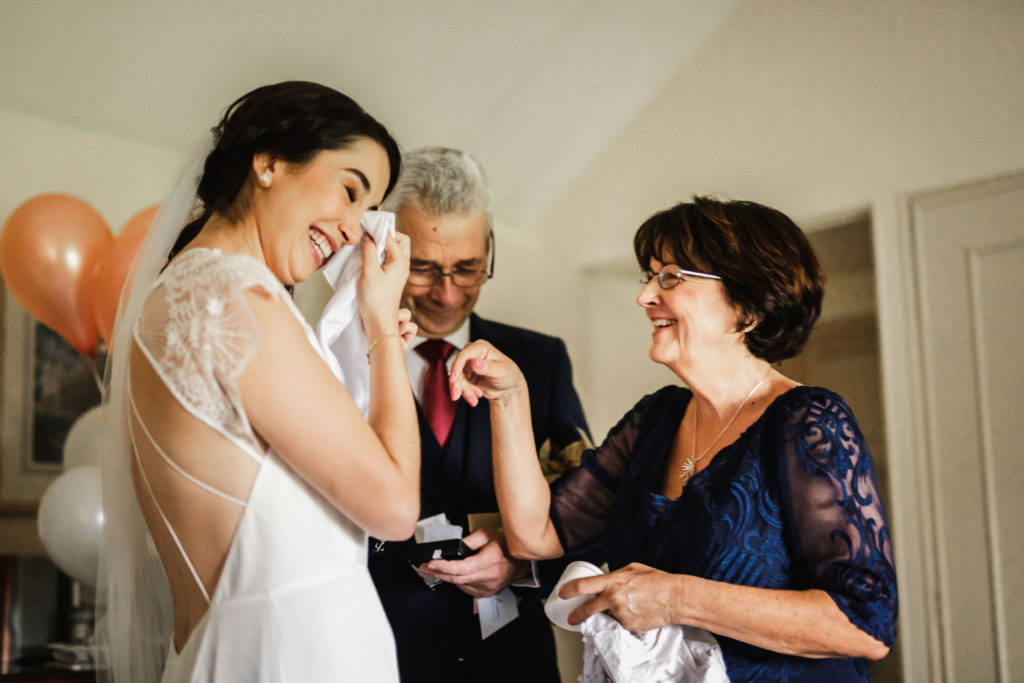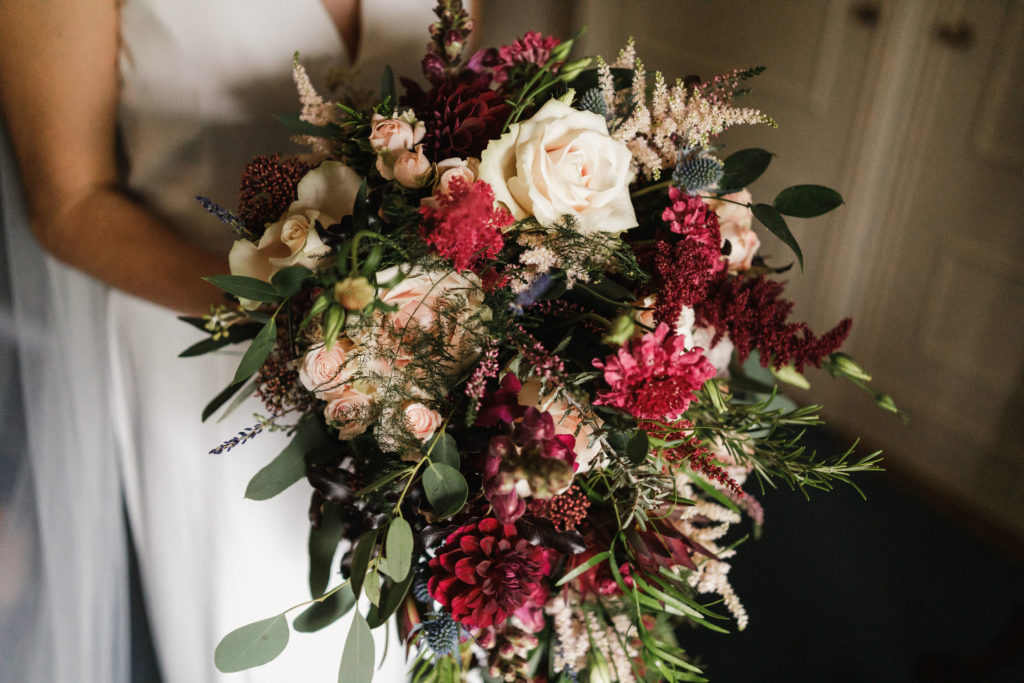 Cormac proposed to Mary just a couple of days before he took the New York Bar exam. Knowing that Mary didn't want a public proposal, he decided the best spot for this incredibly special and private moment was their Brookline apartment - their first home together as a couple which they loved so much. While they were enjoying a home-cooked meal one evening, Cormac mysteriously disappeared for a few minutes and returned to the kitchen wearing his nicest shirt and tie. He then proceeded to get down on one knee with "Can't Help Falling in Love" playing in the background as he asked Mary to marry him. Mary was in tears instantly and was so emotional she almost forgot to say "yes"!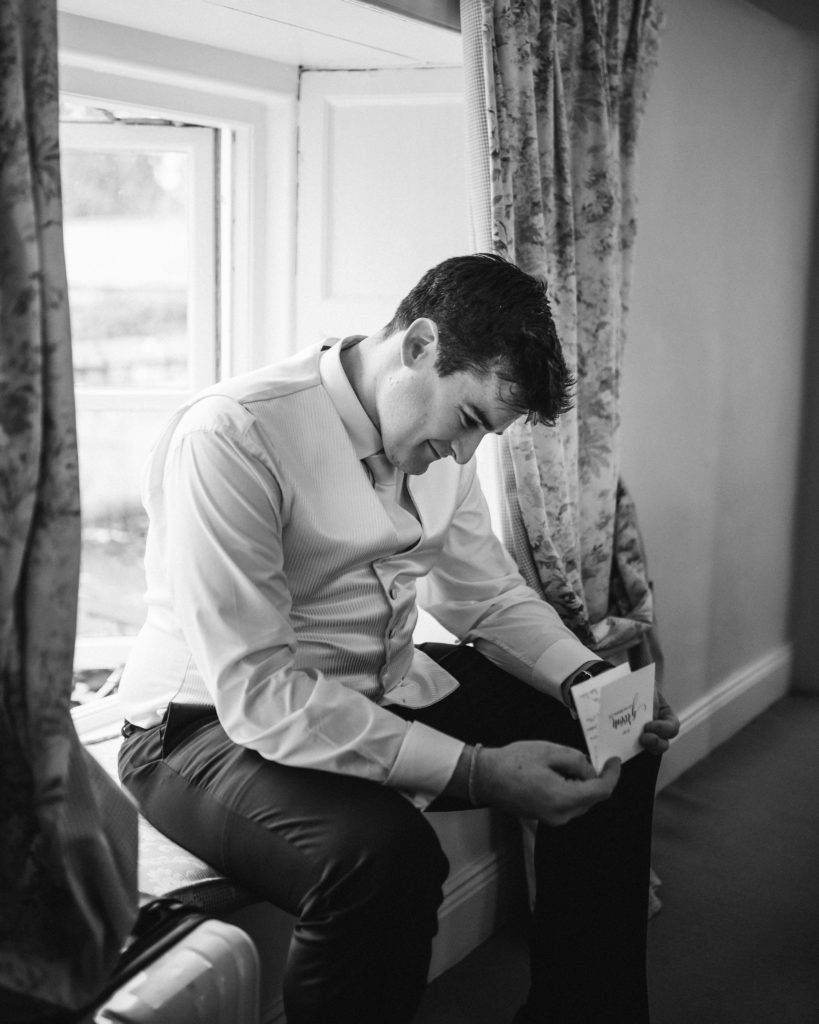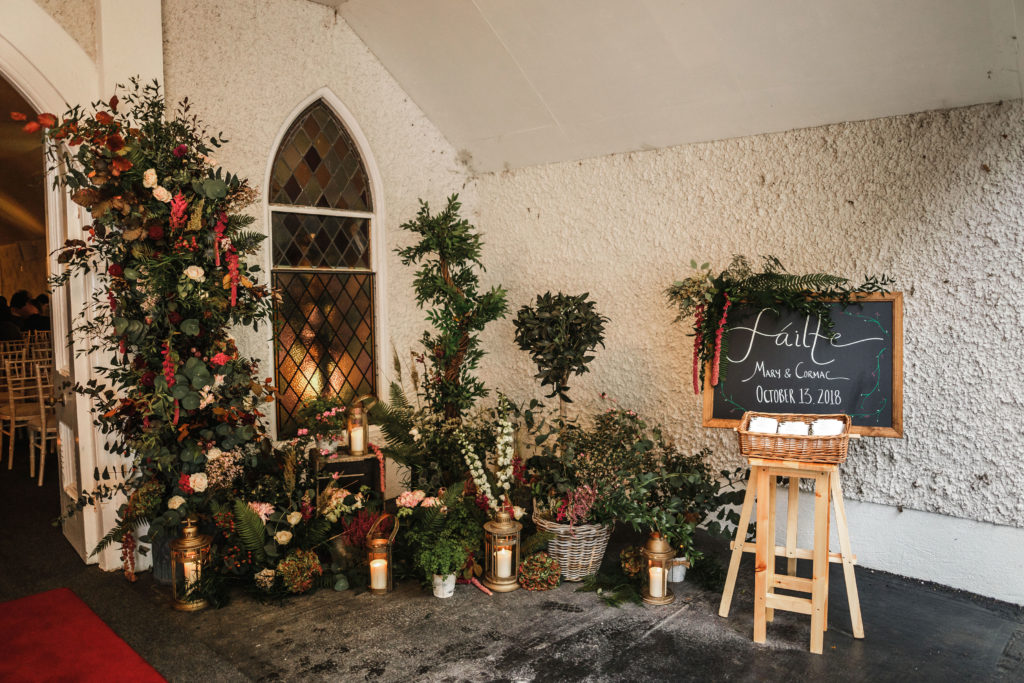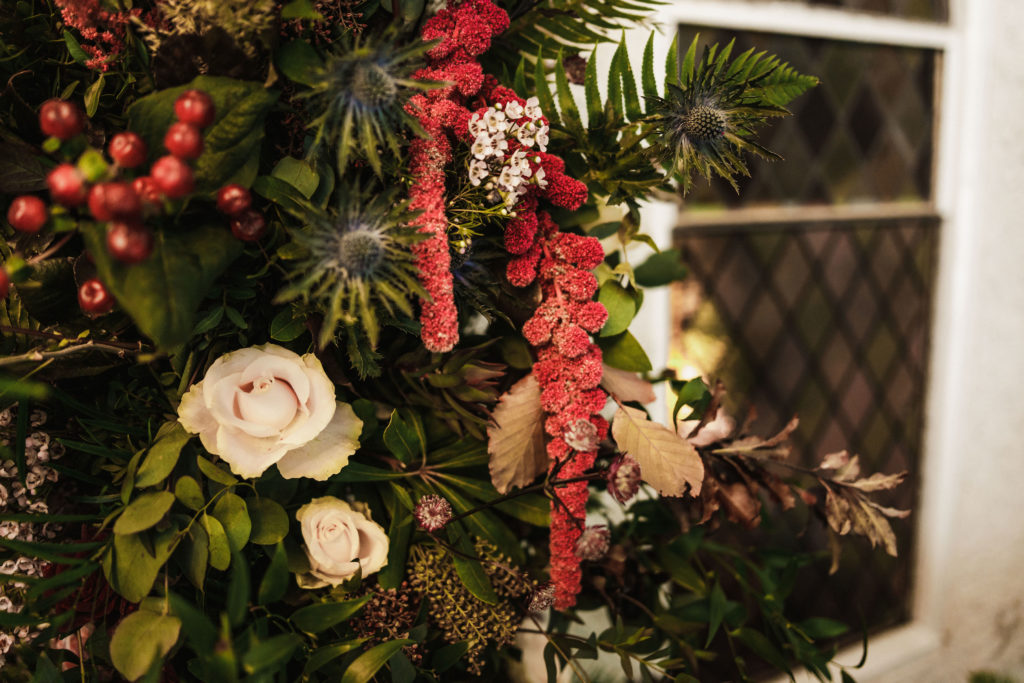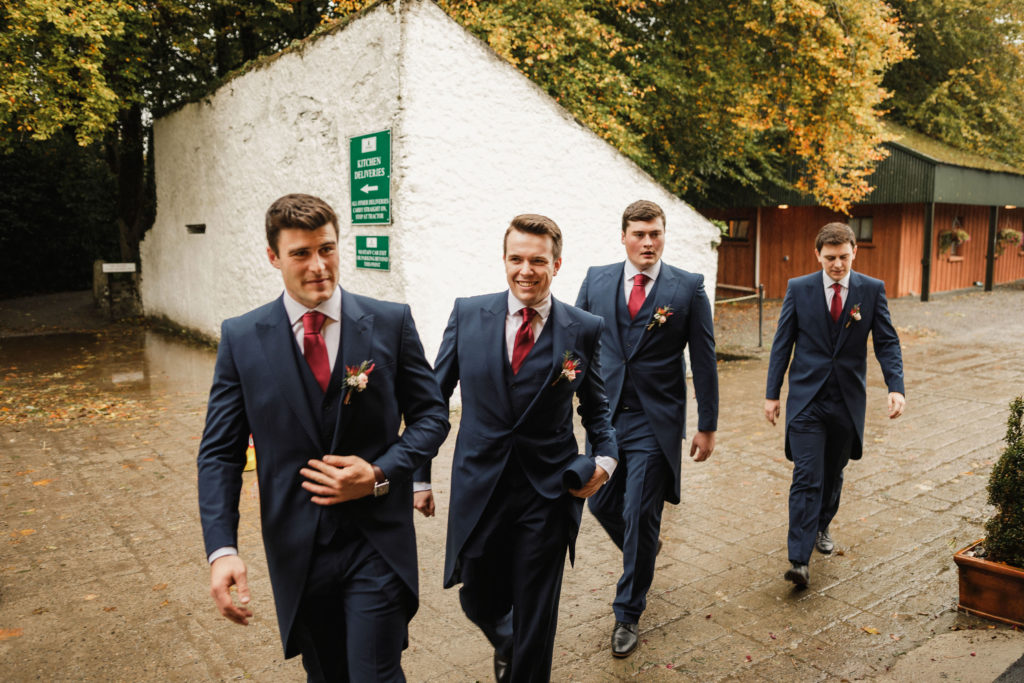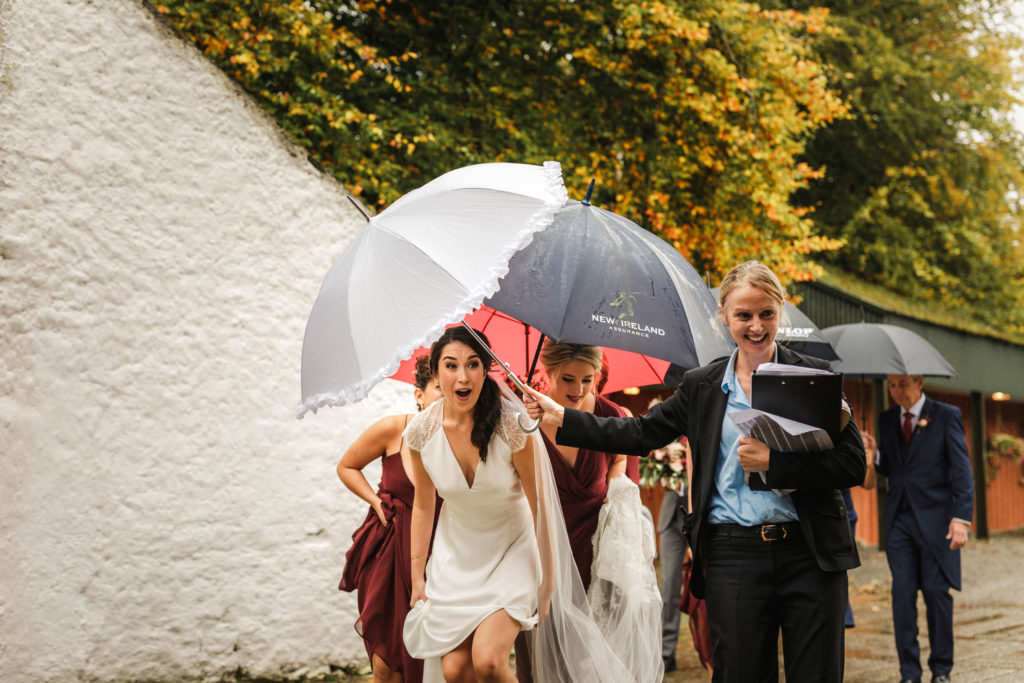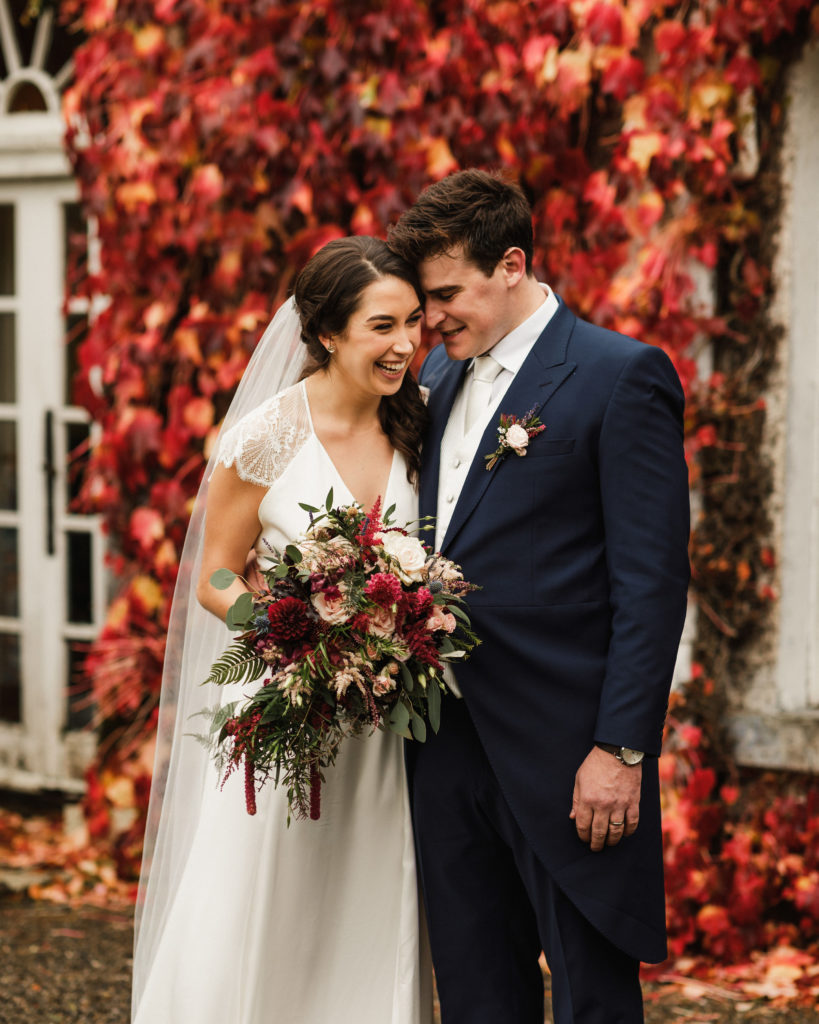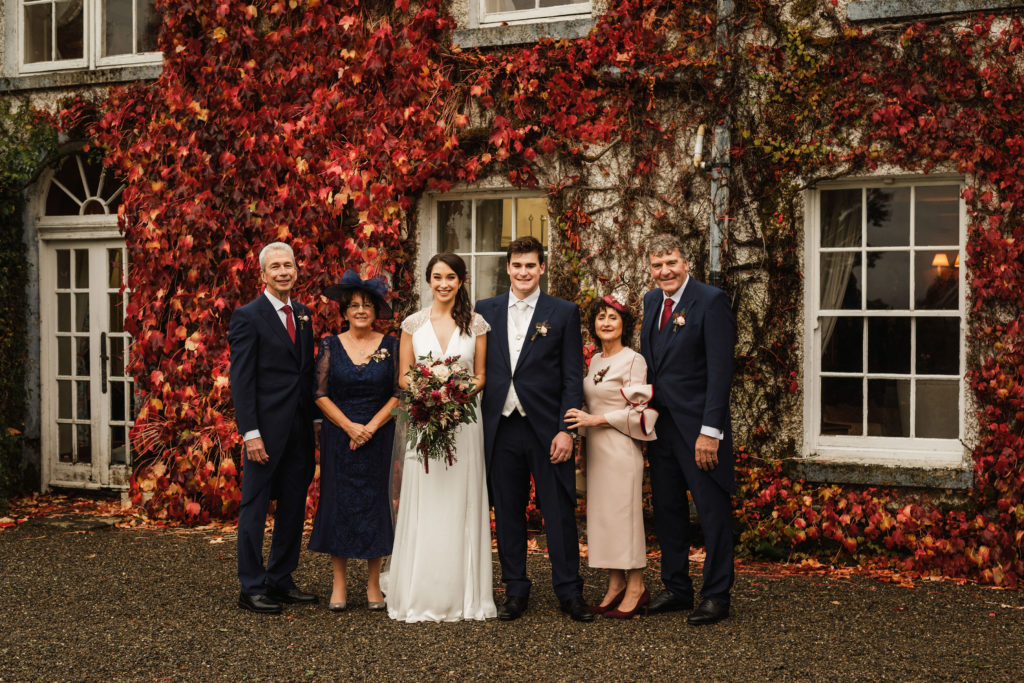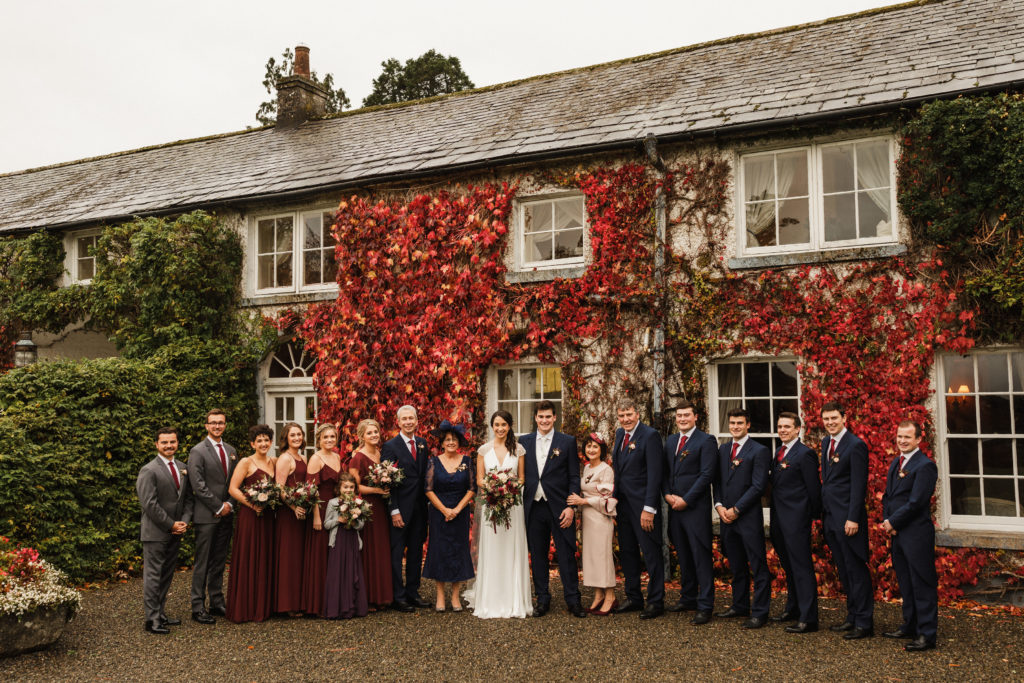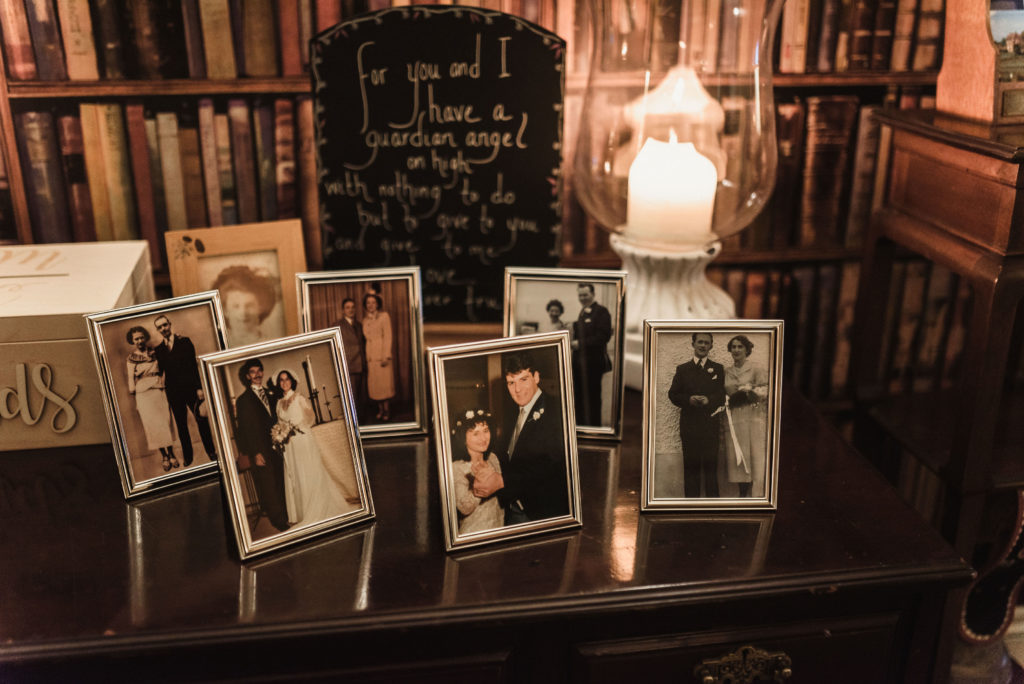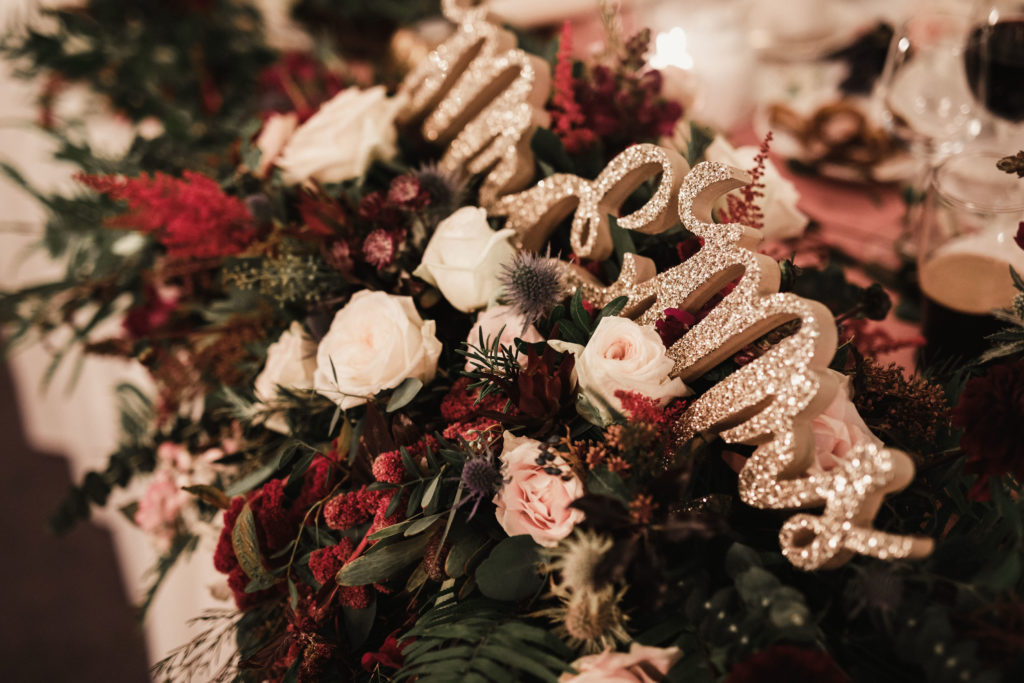 The pair had a clear vision of what was important to them when it came to the planning, to keep the wedding authentic, to avoid overdoing things and to create a relaxed and timeless environment for their guests. They picked vendors who they trusted to carry out their vision, and whenever possible, they called on the talents of friends and family to add personal touches. Having chosen Ireland as their destination, they faced the challenge of planning from the U.S., which meant lots of early mornings to call vendors before work and having to depend on Cormac's mum to help with research in Ireland, specifically picking the venue!
The bride relied heavily on Instagram to find her vendors as she found the best pictures and reviews were on vendor's Instagram pages rather than on their websites. Etsy also proved to be a trusted resource for decor, cards, and gifts, as did Amazon.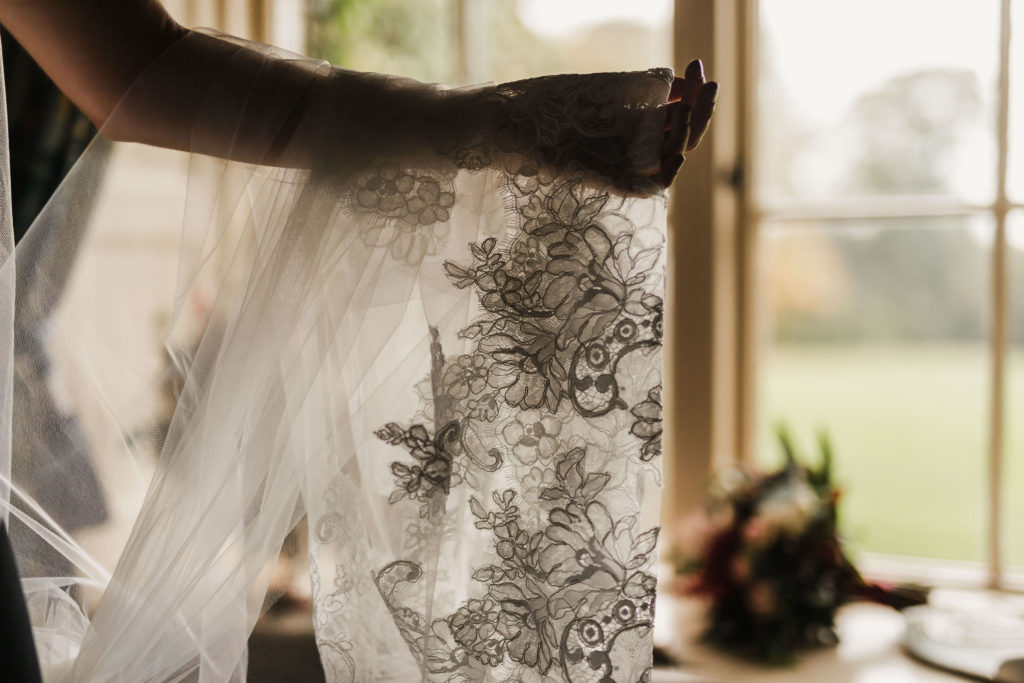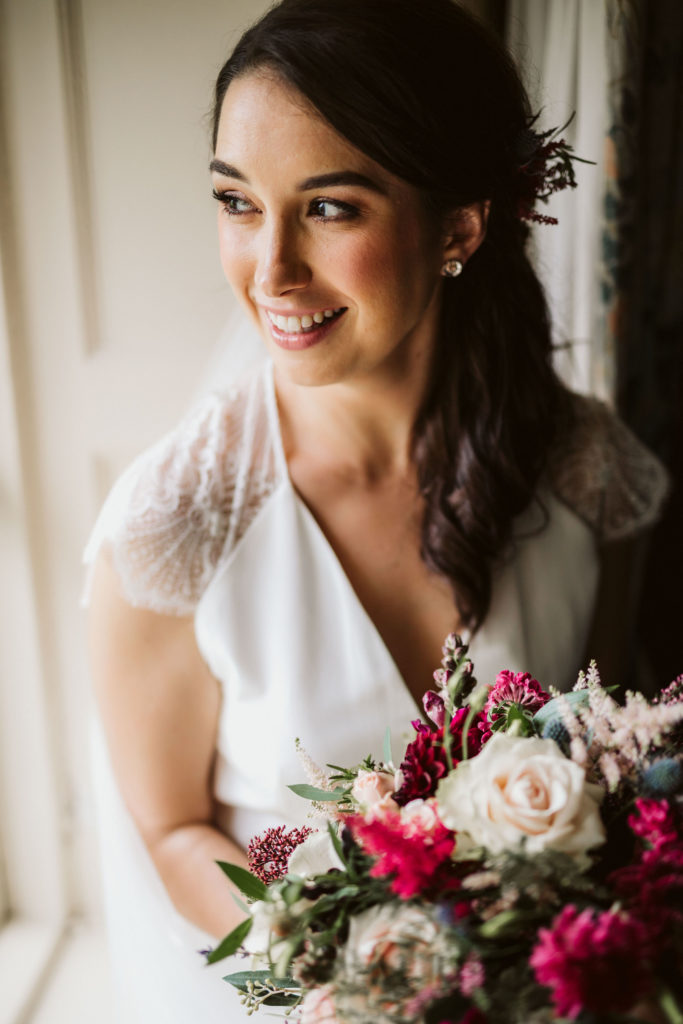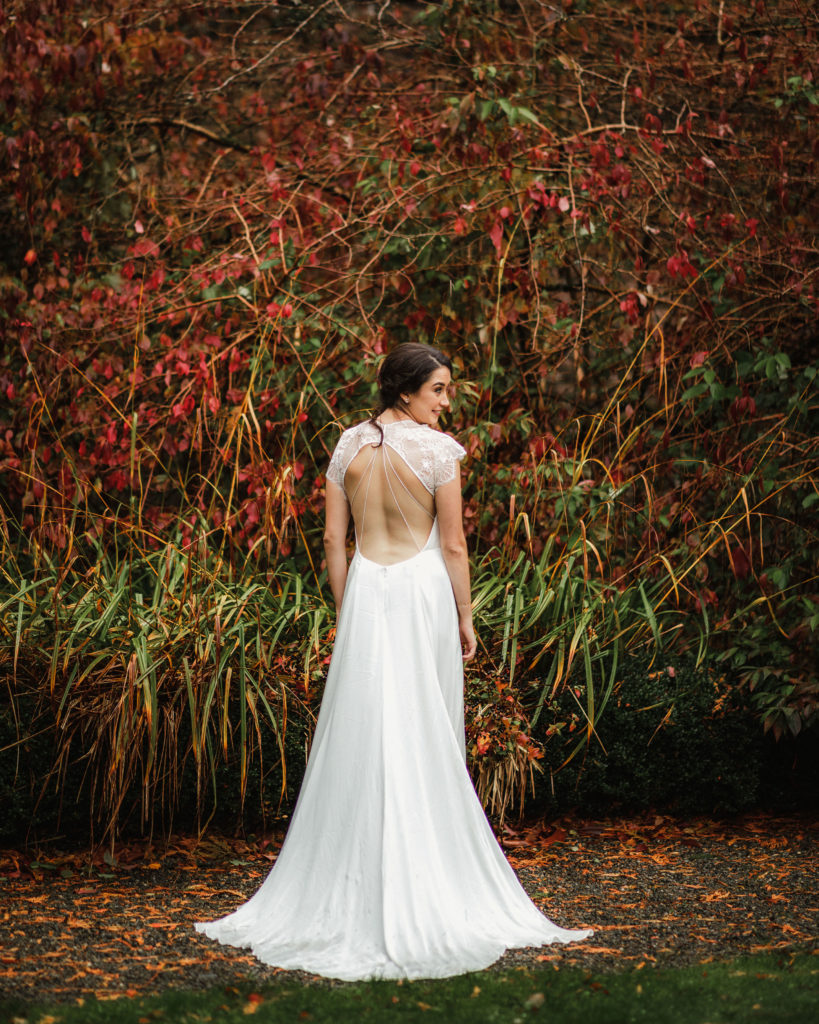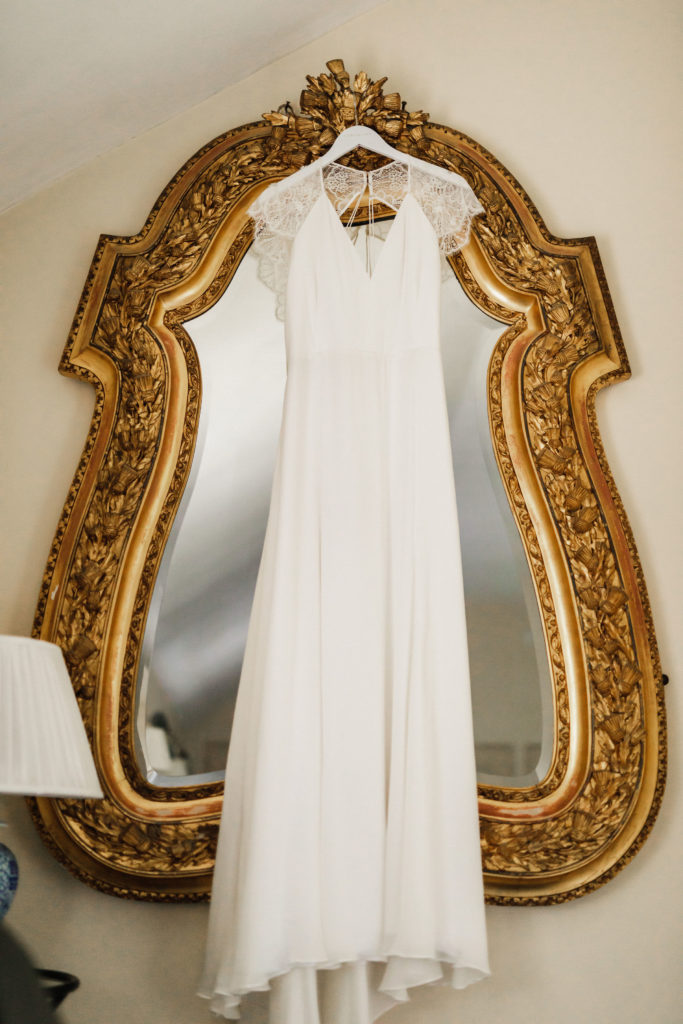 Mary wore the Arlington Gown by Alexandra Grecco, bought at Ceremony Bridal Boutique in Boston's Beacon Hill. "I tried a few other boutiques, but I loved the charm and whim of Ceremony's gowns. As soon as I tried on this Grace Kelly inspired silk Grecco gown, I instantly fell in love. The front was simple and timeless, with lace cap sleeves and an open, art-deco back. It fit perfectly with my vision for a classic and effortless look."
The bride's overall look was finished with a long Christos veil, complete with a lace flower trim to complement the simplicity of her train.
Mary's bridesmaids wore various styles of dresses in the Hibiscus colour from Jenny Yoo, purchased at Flair bridal boutique on Newbury Street in Boston. She knew that colour would tie into the gorgeous crimson colour of the ivy-covered walls at Rathsallagh House along with their flowers and decor.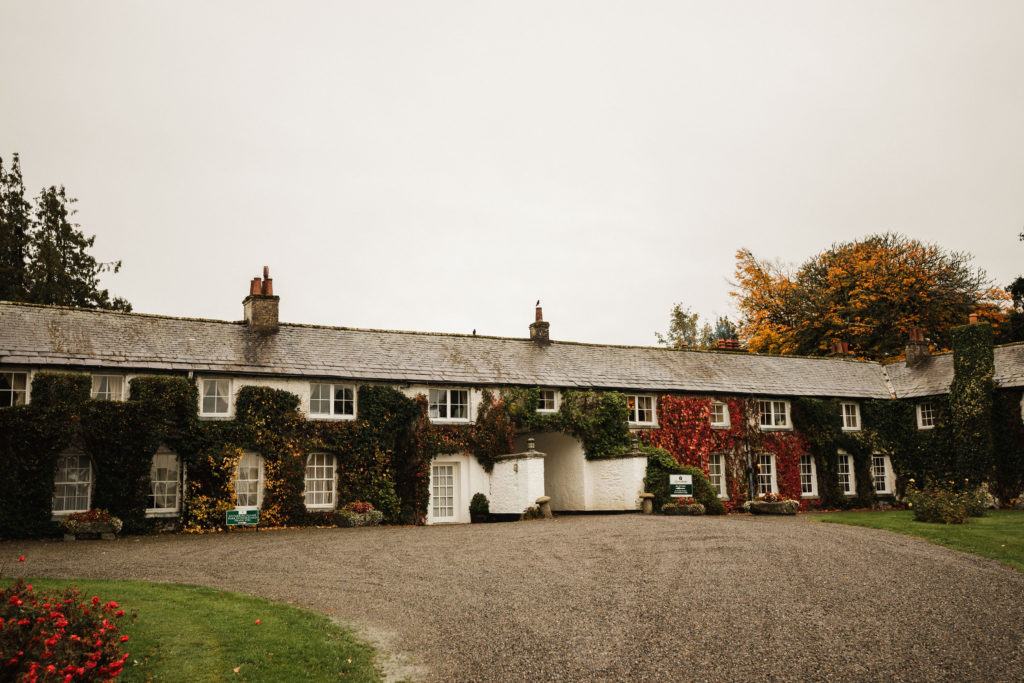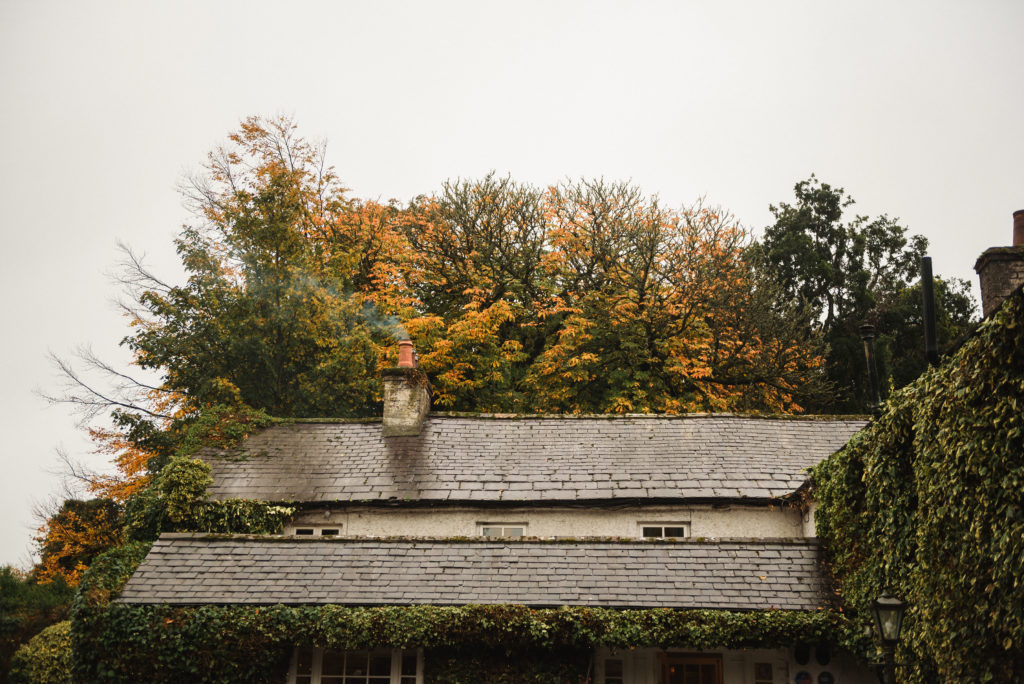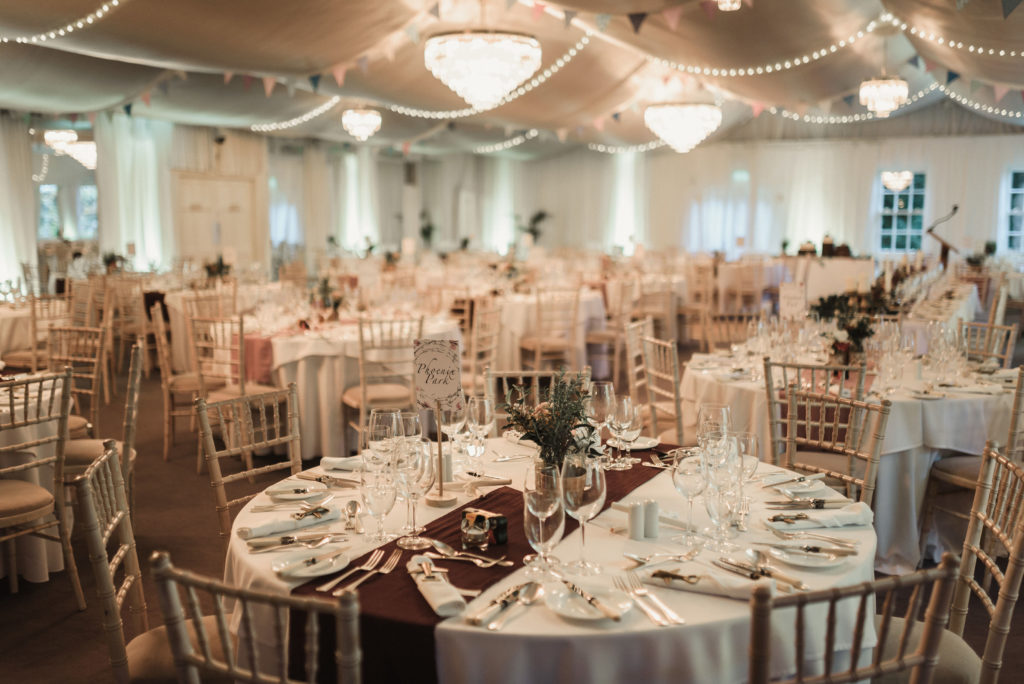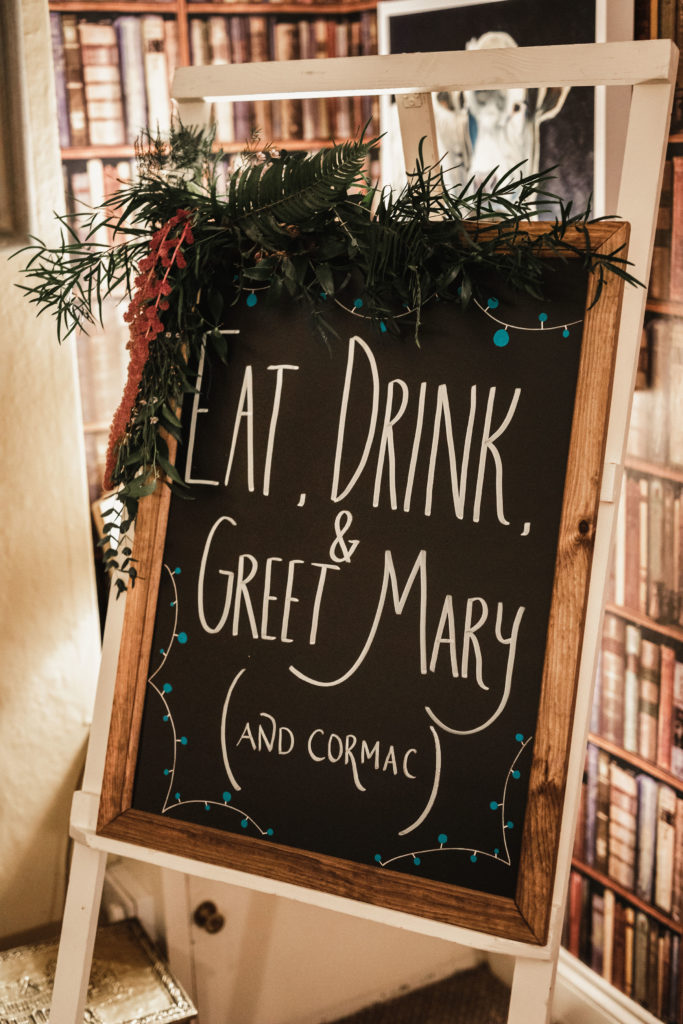 The pair knew they wanted an Irish wedding and with so many guests travelling from the United States, they needed a venue that was close to Dublin and could accommodate roughly 200 people. While many other venues met these criteria, Mary felt that none had that homely touch she craved until she clicked into the Rathsallagh homepage. Feeling an instant connection, they arranged for Cormac's mother to go and view it where she confirmed it checked all their boxes - scenic landscapes, charming interiors, lots of space, plenty of rooms and utterly delicious food. From there, it became clear that Rathsallagh House was the perfect wedding venue for Mary and Cormac.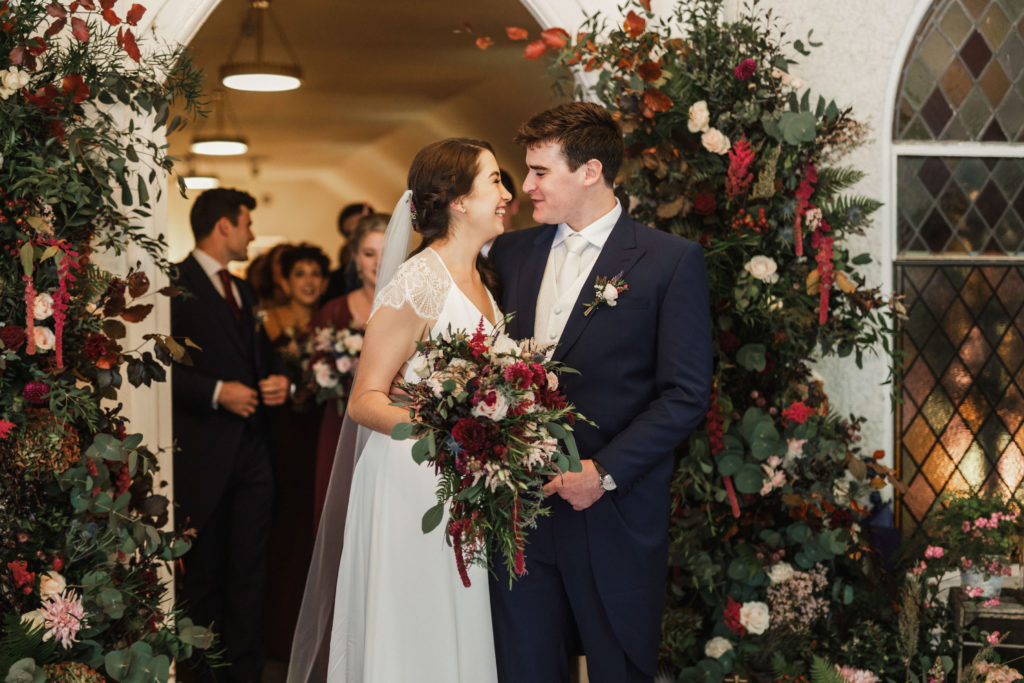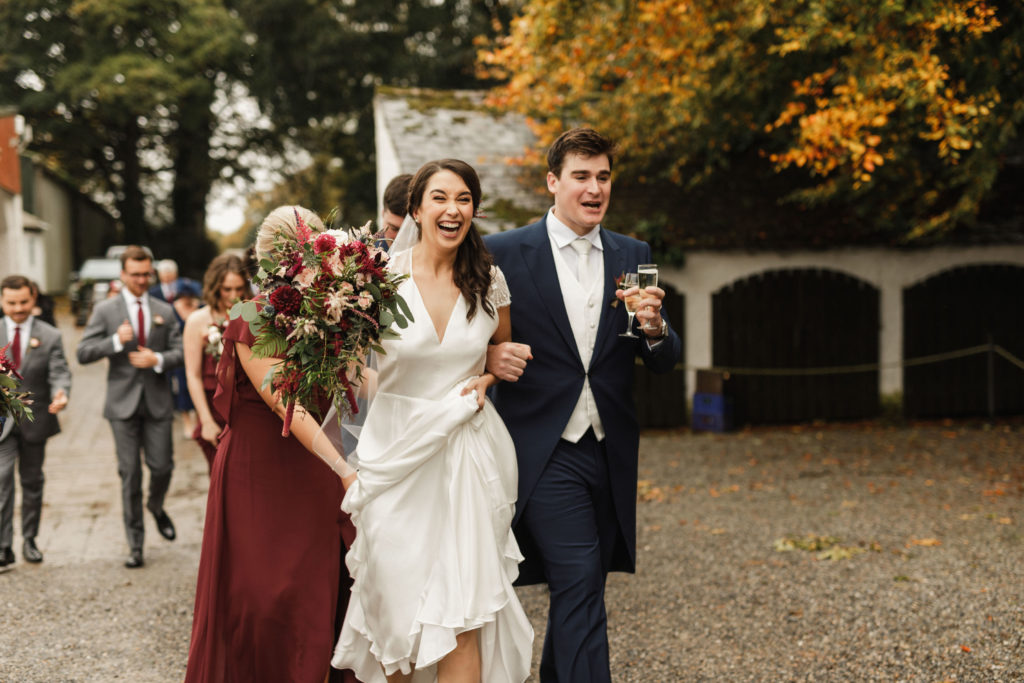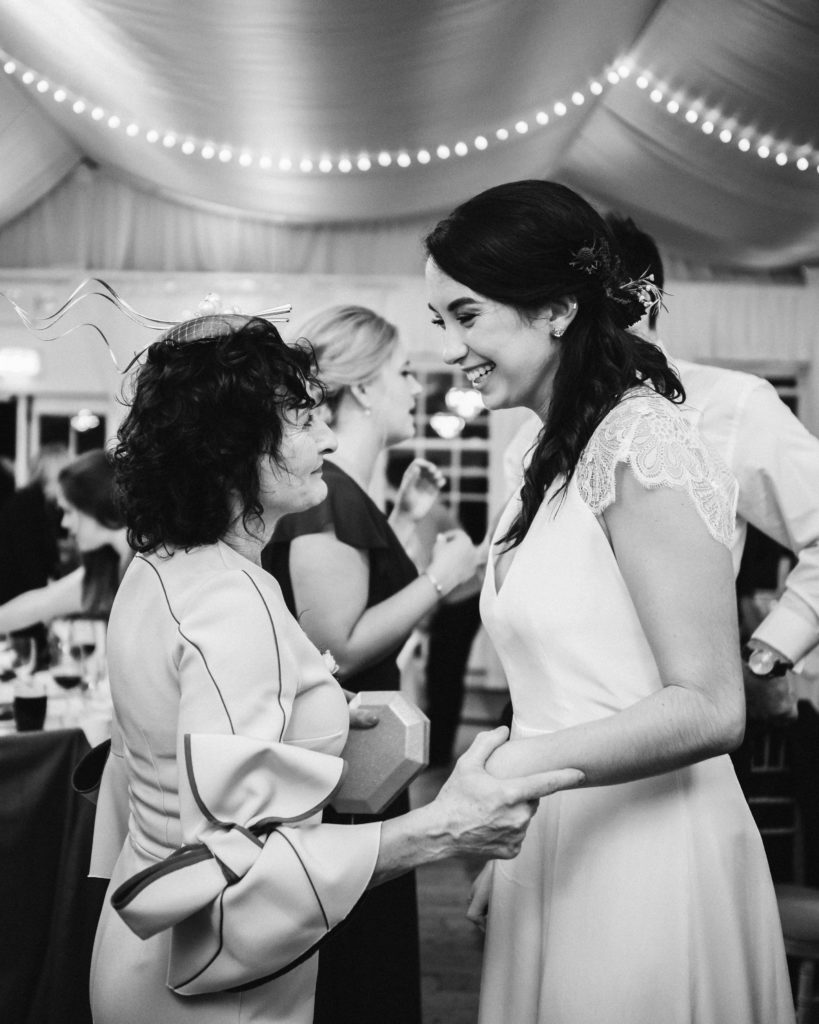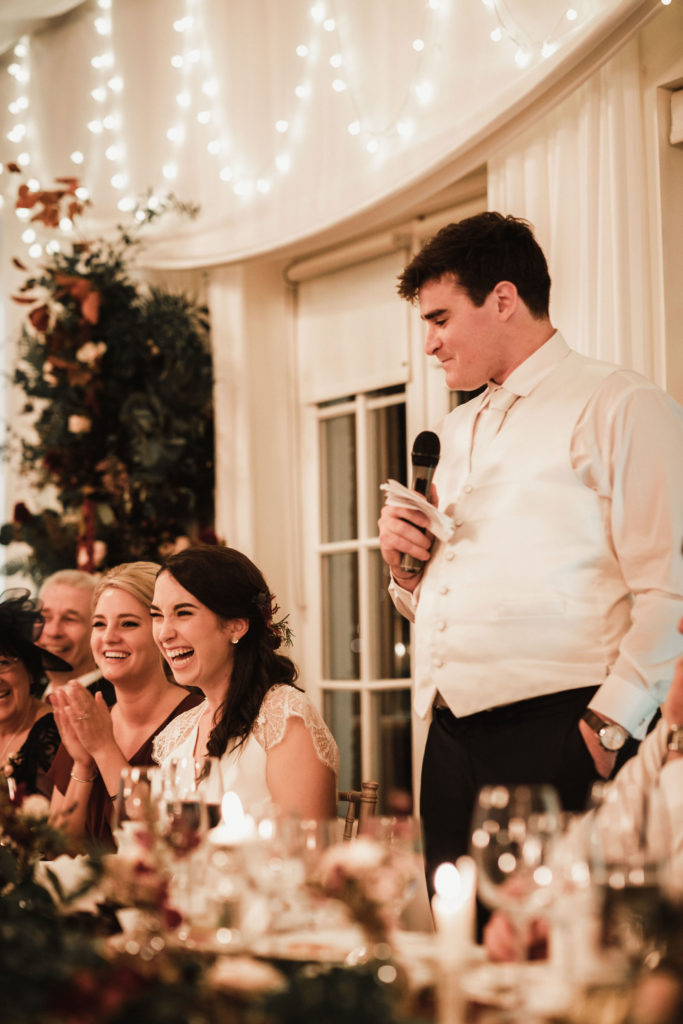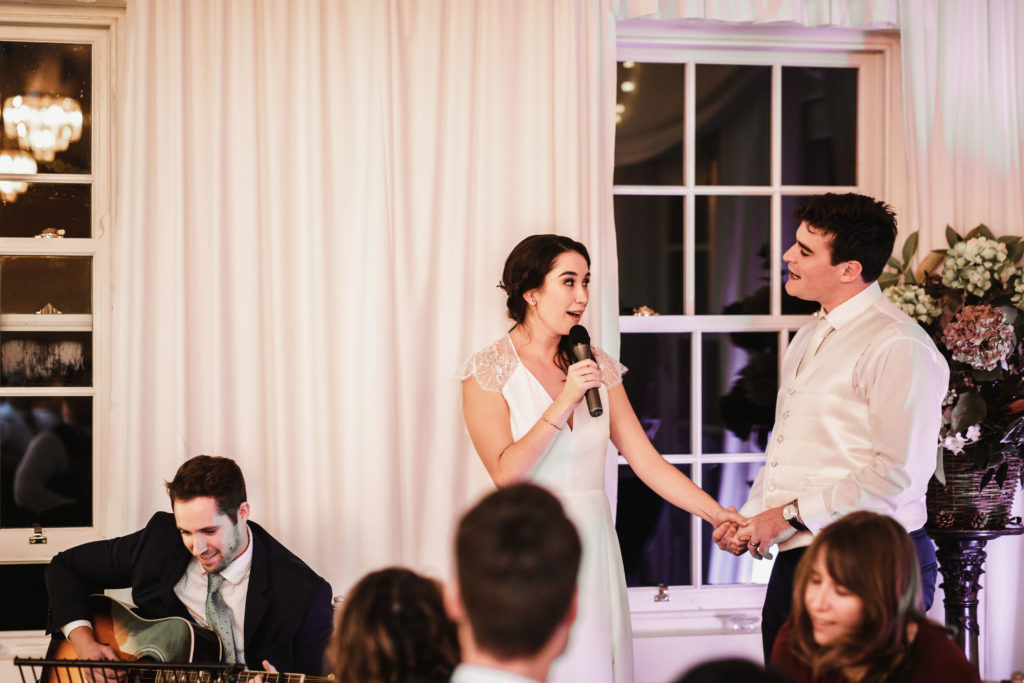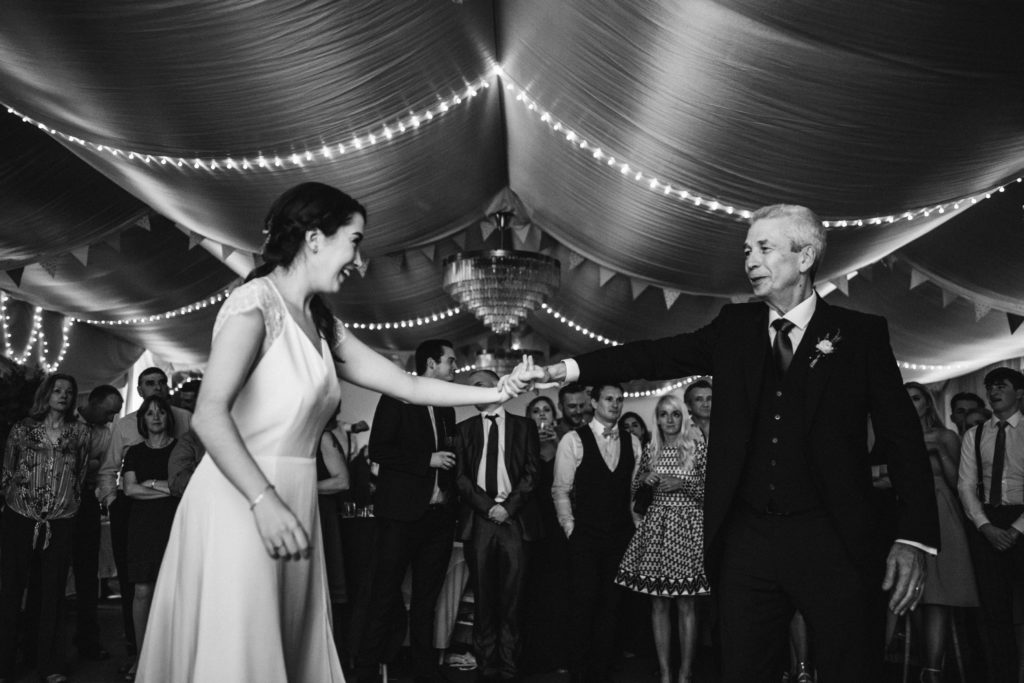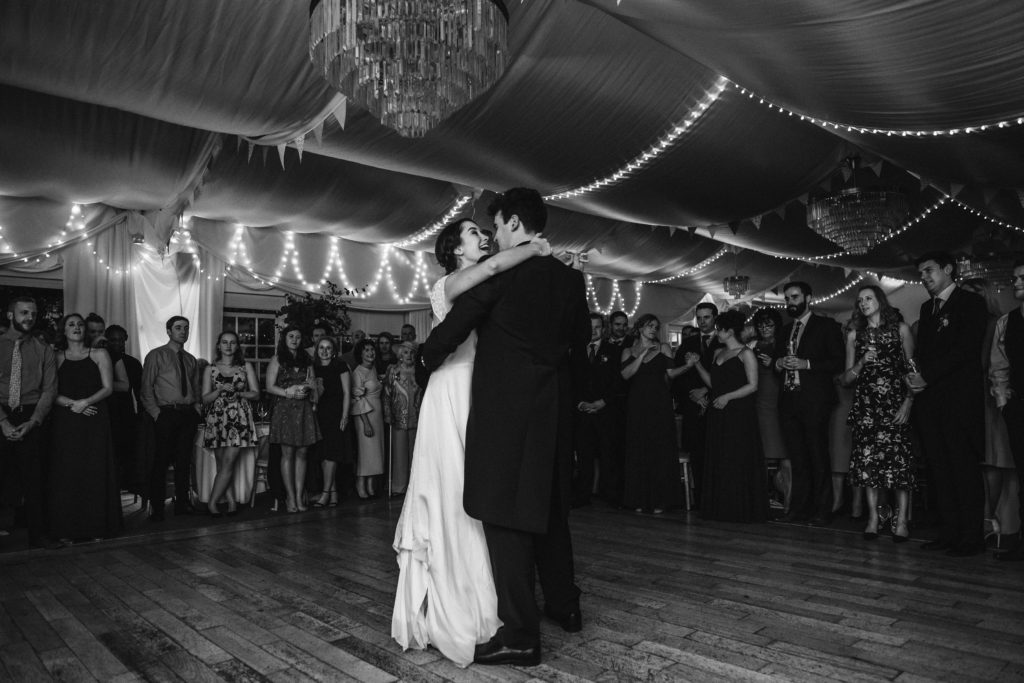 Upon their trip home that Christmas before the wedding, Mary and Cormac arranged their own visit to Rathsallagh and immediately knew they had made the right decision. The house was truly breath-taking with ivy-covered walls, cosy fireplaces, and endless pots of tea! "We felt so at home straight away and were blown away by the stunning gardens and exterior. It was perfect and Joe and the entire team at Rathsallagh were the kindest, most welcoming people. The truest of professionals, they were so genuine, hard-working and caring. We instantly felt confident in their hands for the big day, we couldn't wait to come back with all of our guests the following October."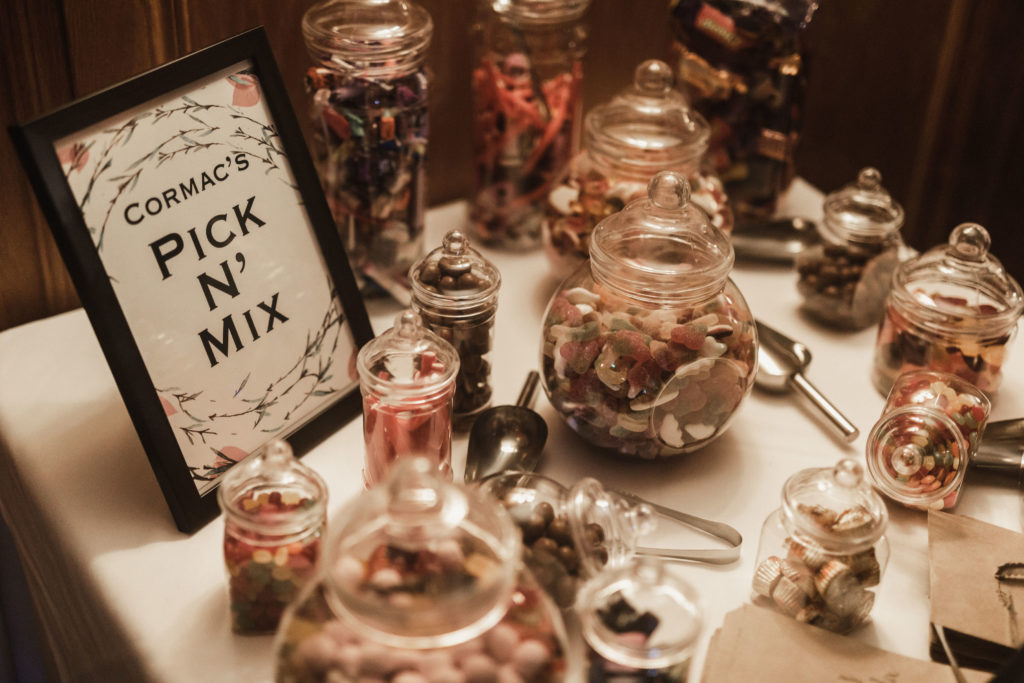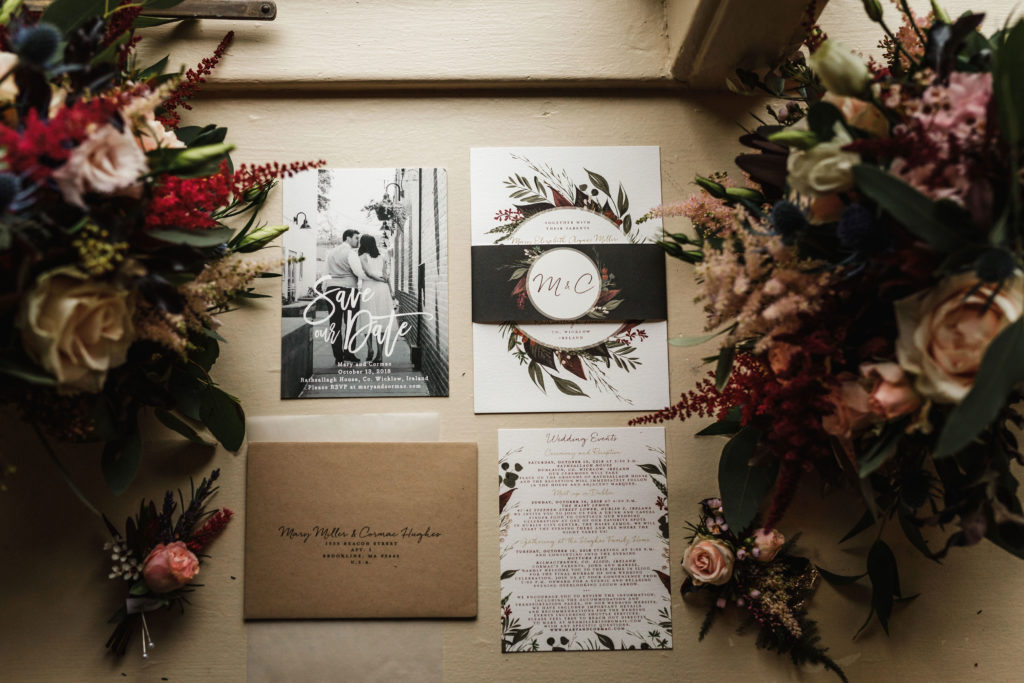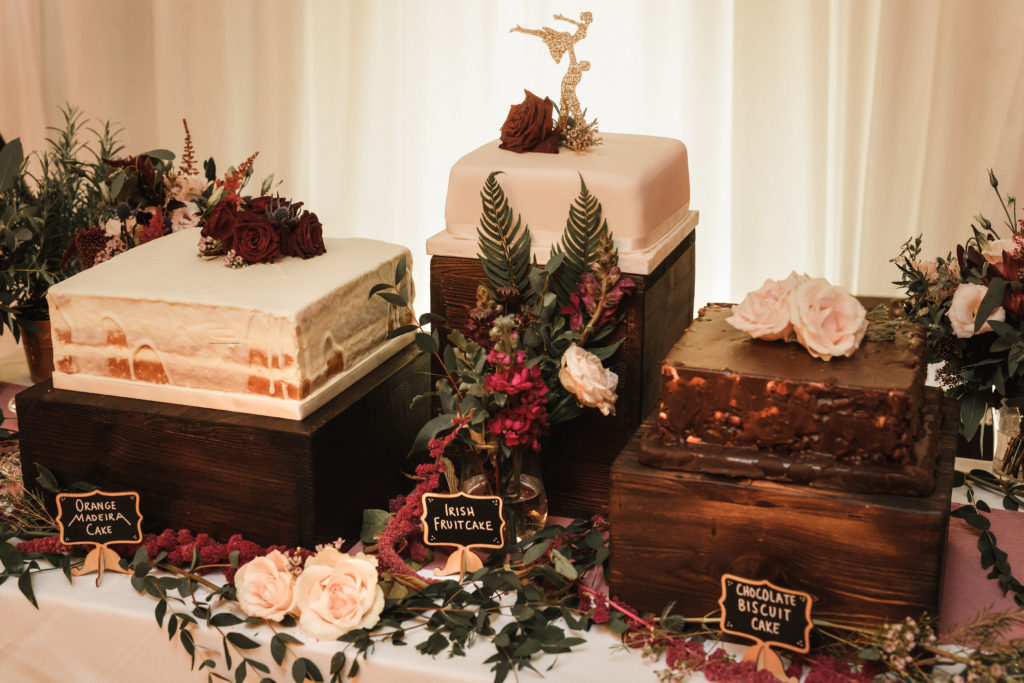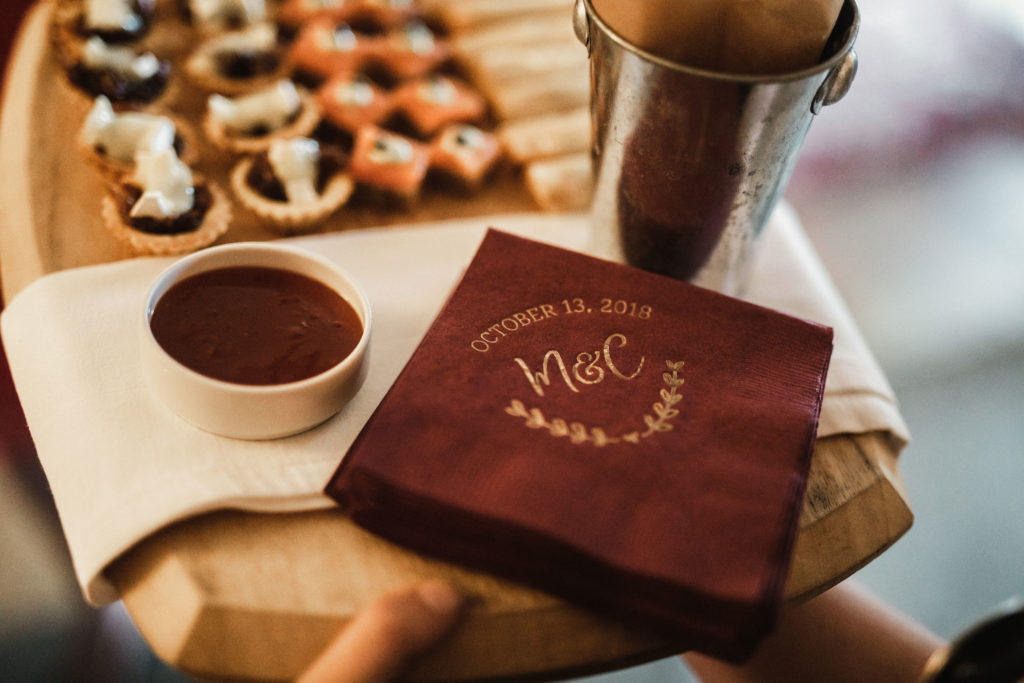 To make their day even more authentic and true to them, the couple enlisted the talents of their friends and family wherever possible. Mary's bridesmaid Mia is an artist who designed and created the signs, seating charts, and table names. Another bridesmaid, Hannah, and her close friend Jack played the music at the ceremony with Mary walking down the aisle to Ellie Goulding's version of "How Long Will I Love You". During the ceremony, they played "The One" by Kodaline and "The Book of Love" by Peter Gabriel. They had the entire ceremony in tears, even the videographer!
Cormac's mother then made the three delicious cakes for the day - a traditional Irish Fruitcake, an orange madeira cake, and a chocolate biscuit cake. The cakes were then displayed on handmade stands built by Cormac's brother, Ben.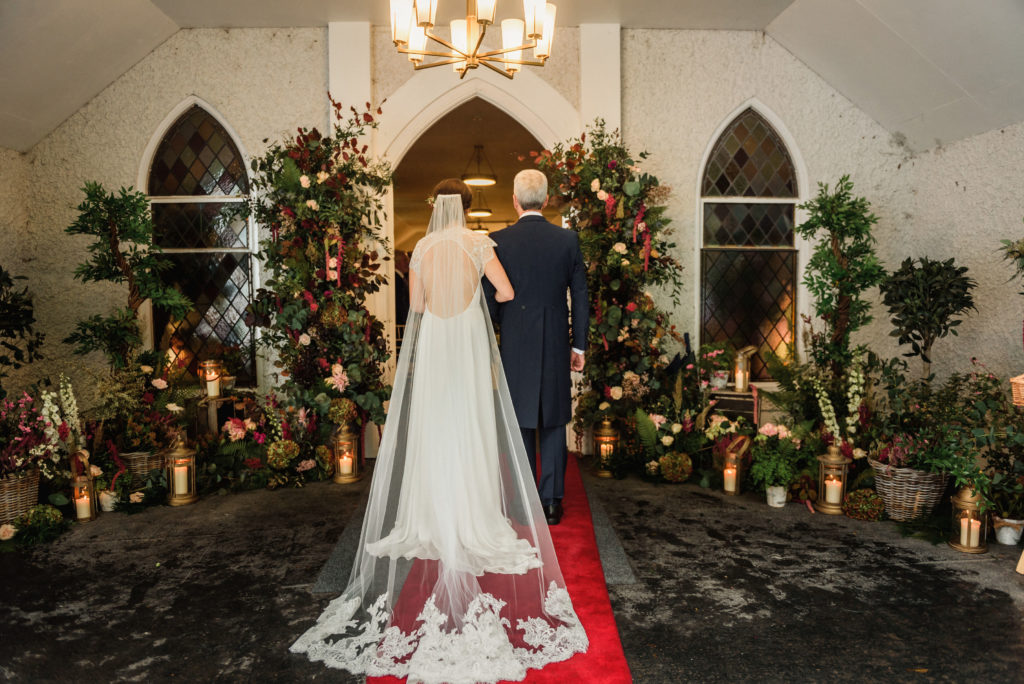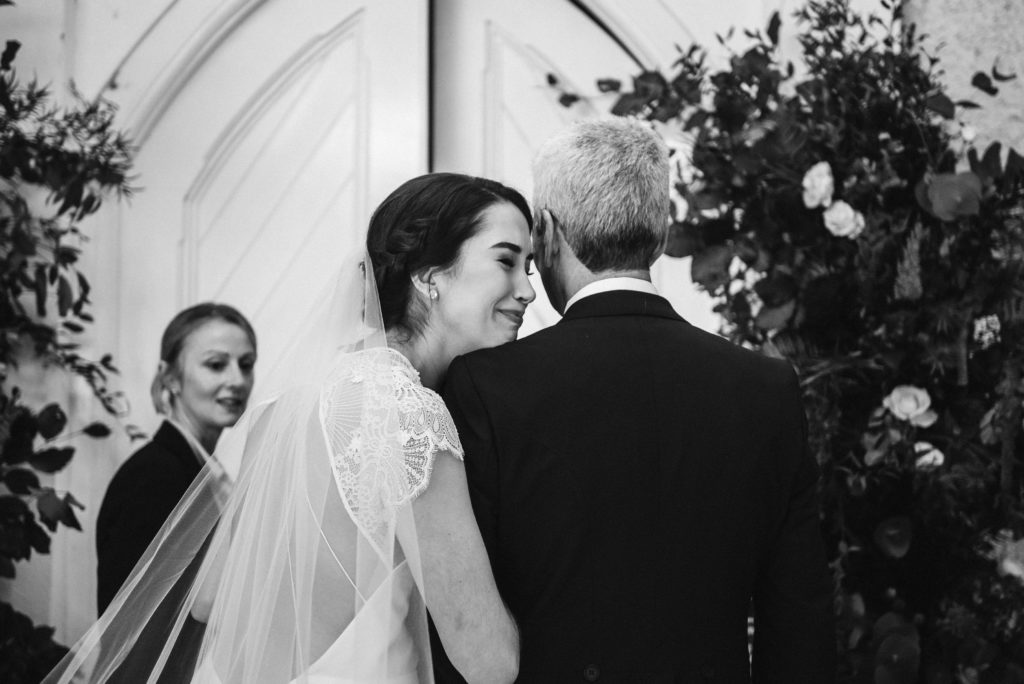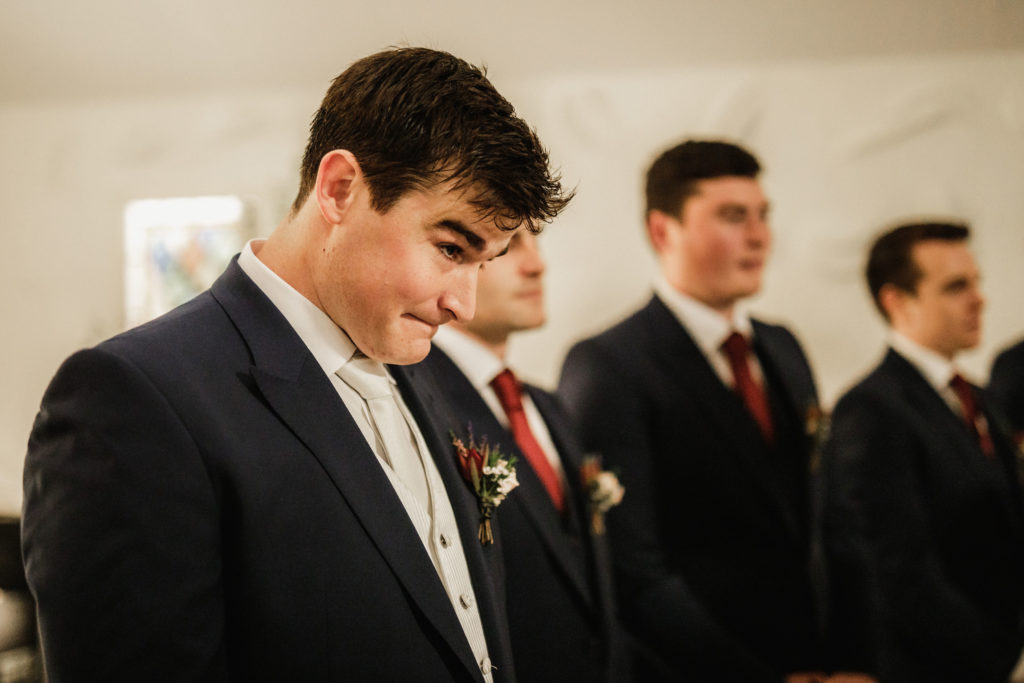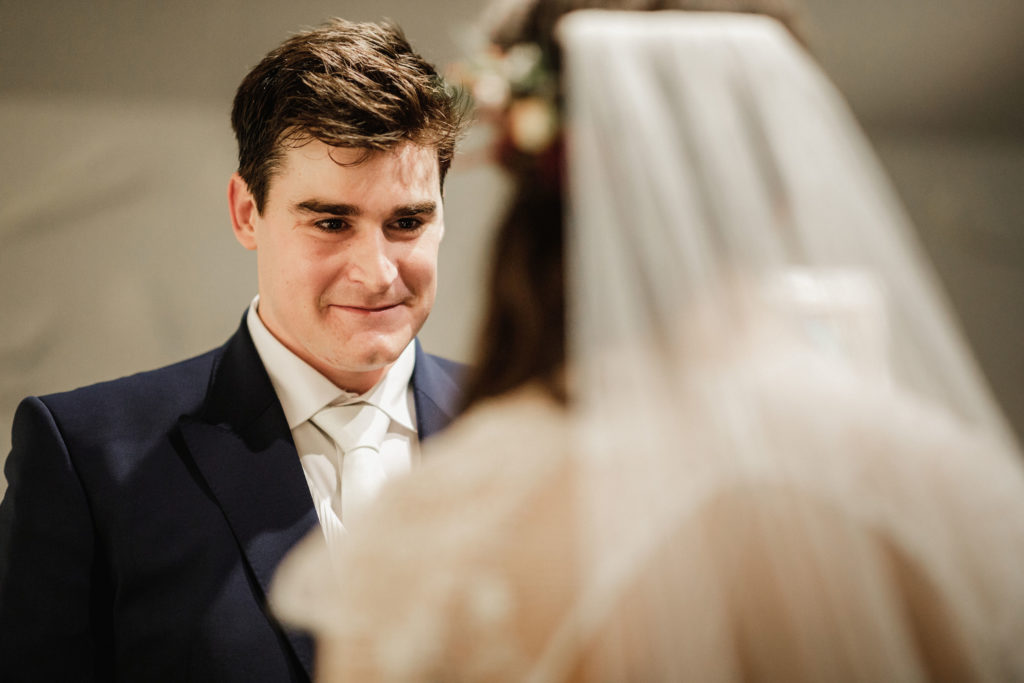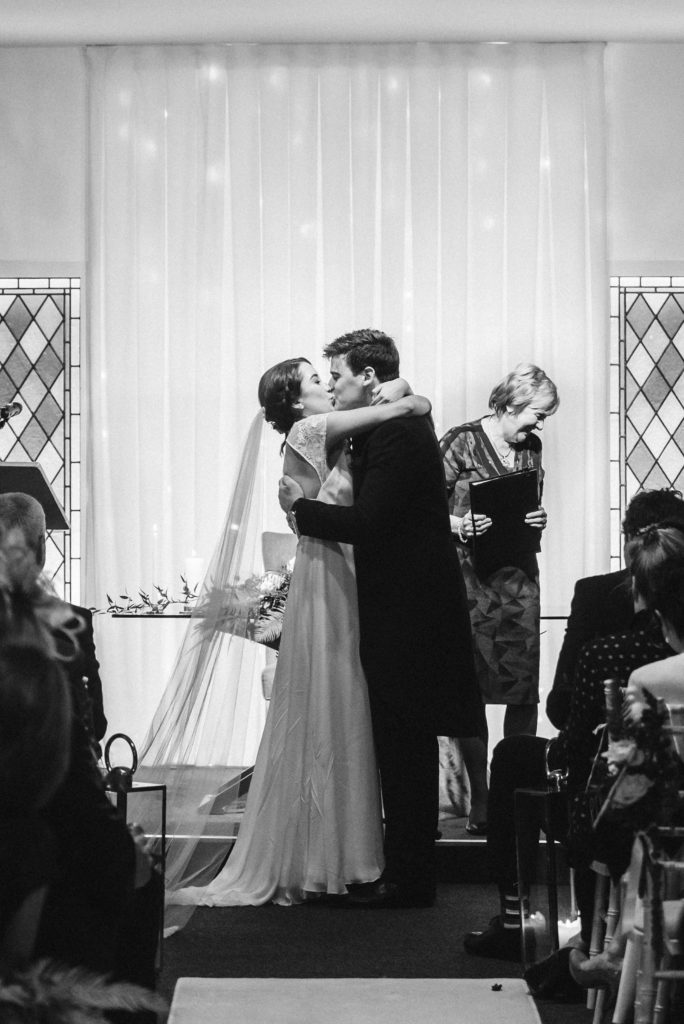 Caught up in the eventfulness of the wedding planning, the couple had intended to transcribe their vows from their phones to nice paper in the weeks leading up to the wedding. In the end, Mary didn't get around to doing this until the wedding morning and while she loves the pictures taken of her hand writing them out, she wouldn't recommend leaving any tasks to the last minute, "We were so swept up in the whirlwind of the week, don't fool yourself into thinking you'll have extra time."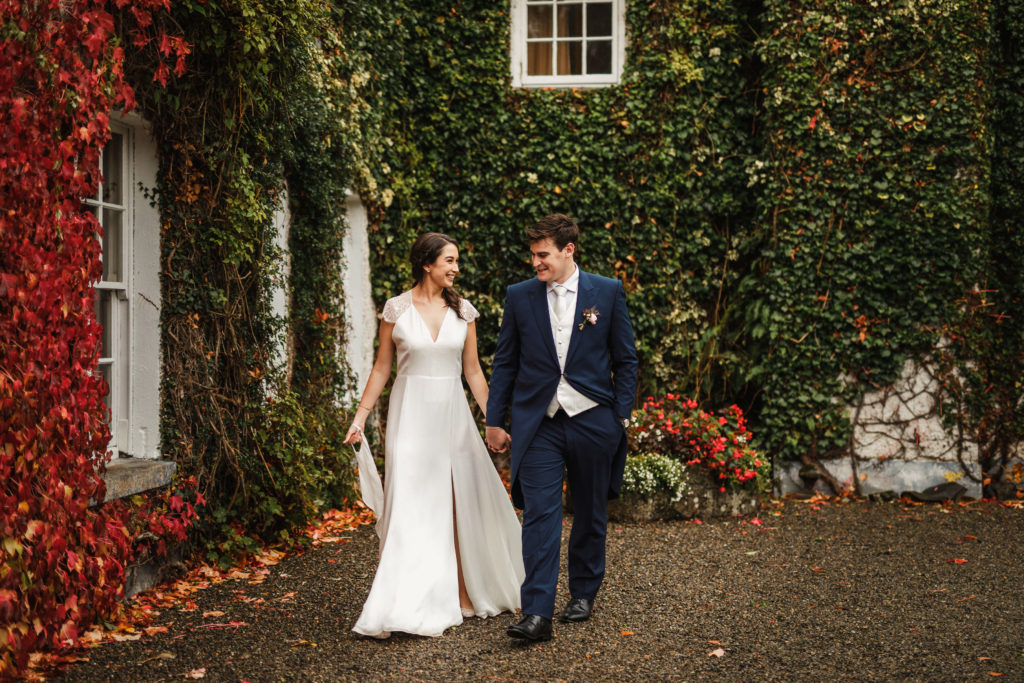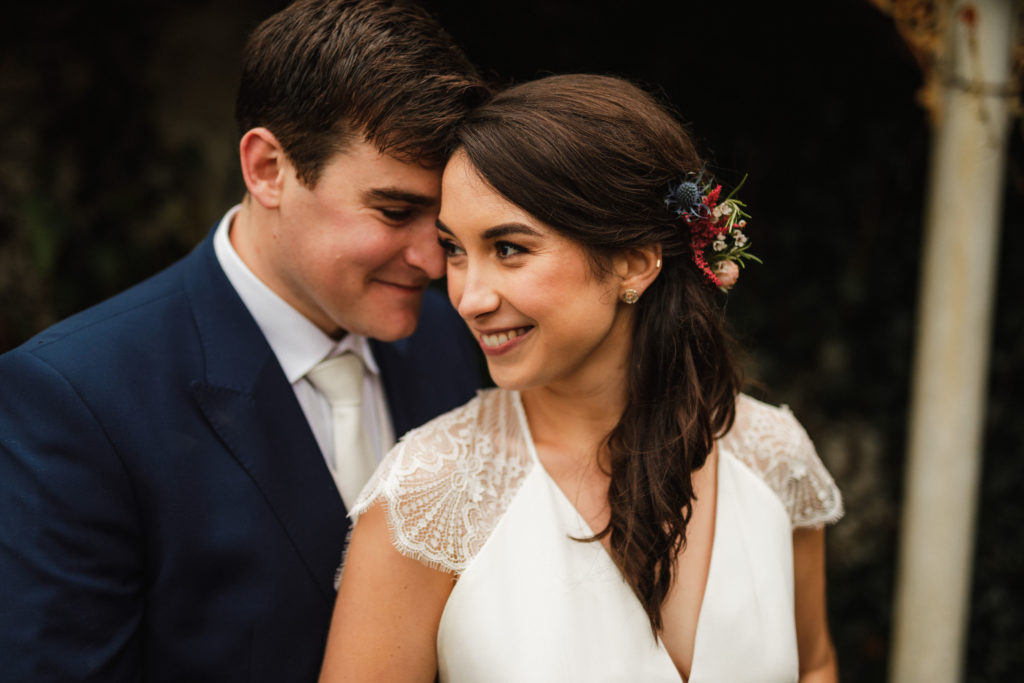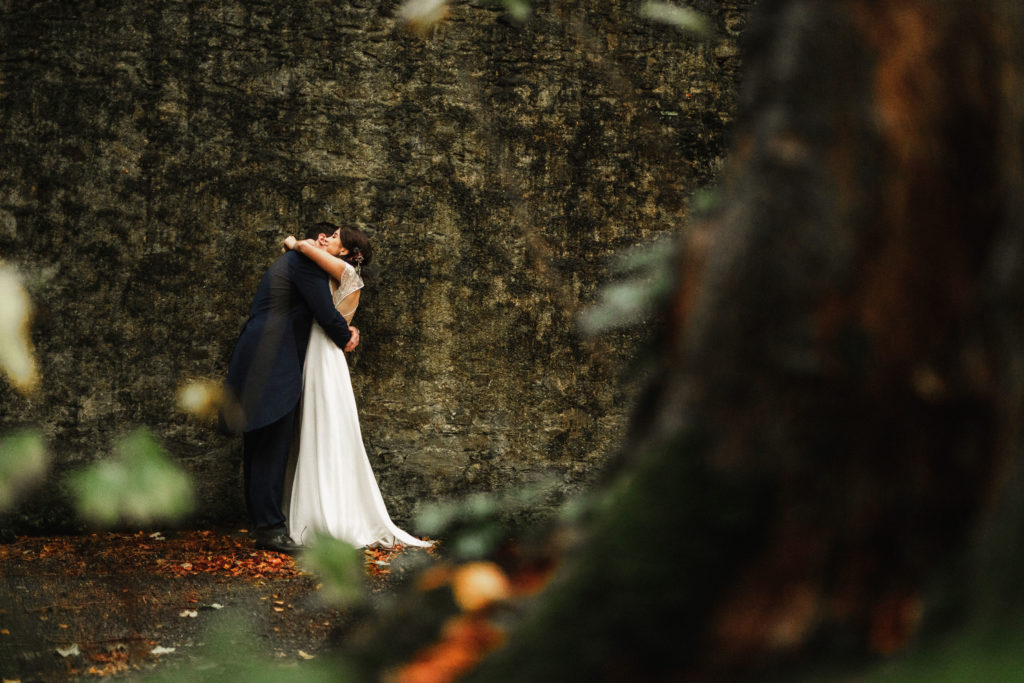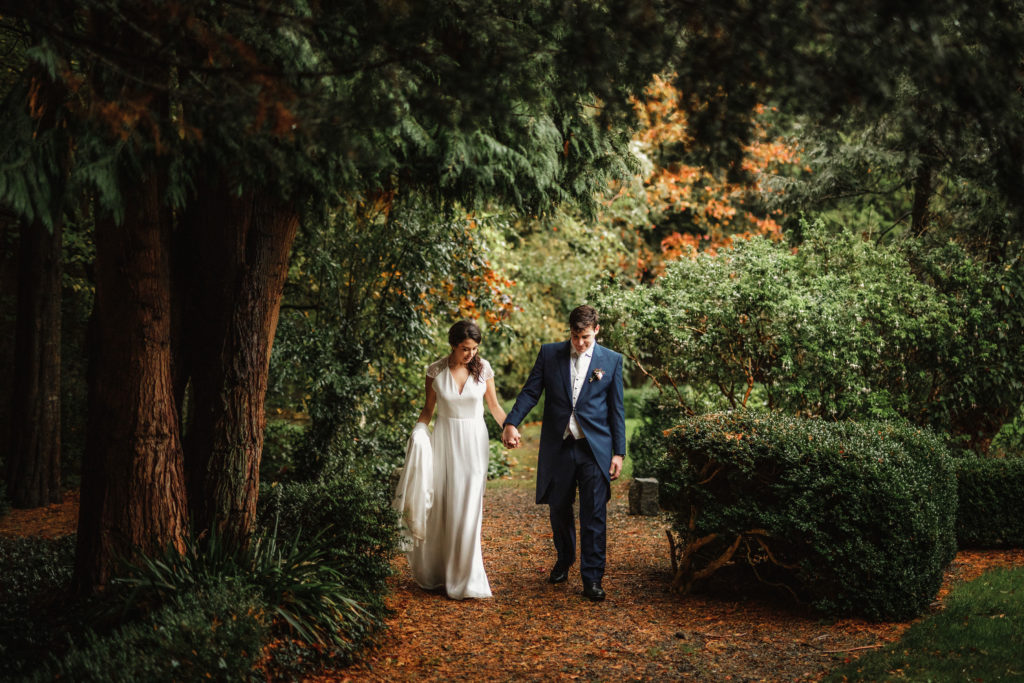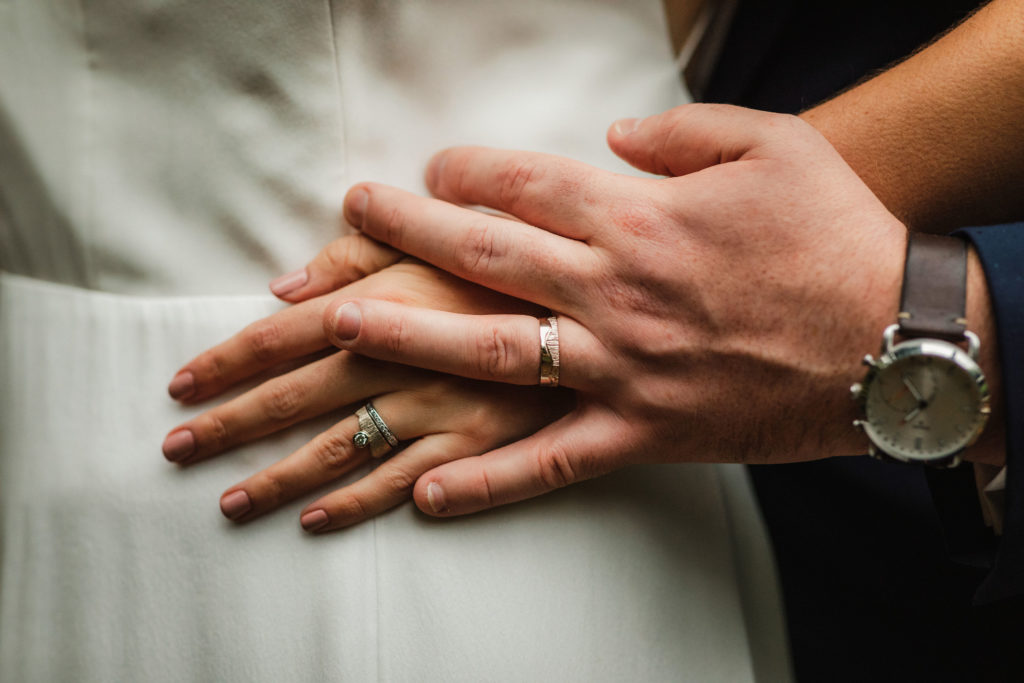 The best advice Mary and Cormac had to give after their special day was to make a point to find a moment together, just the two of you, without anyone else present. You can have semi-private moments with the photographer, but the newlyweds recommend asking the wedding coordinator to schedule 10 minutes for the two of you alone. Take in the moment, re-set with one another, laugh, cry and let it sink in that you are married!