Doctor and former model Louise Sweeney said I do to doctor Gerard Lambe in the breathtaking Adare Manor on the fourth of December 2021.
Photography: Nick O'Keeffe Photography
The Meeting & 

Proposal

We met in 2018 when I had just finished my final year in college. I knew about him before we met from my sister as they worked together. Apparently he had asked her permission to ask me out a few months before, but he was told to wait until I had finished my final med exams (excellent decision by my protective sister). We went on our first date to Angelina's in Ballsbridge, followed by our second date the very next day. The following weekend we went to Body & Soul and met up there, and we've been inseparable ever since! 

We got engaged just after the first lockdown. Since we're both doctors, we were working through it all and at the end of the clinical year in July 2020, Gerard arranged a picnic in Howth to 'celebrate' (or so I thought). It was lashing rain after work that evening, but he was still determined to have a picnic. I probably should have guessed something was happening! We drove to Howth and parked at the pier and had a picnic in the car. We then went for a walk in the torrential rain where he got down on one knee beside the lighthouse and asked me to marry him. It was actually perfect! We drove home wrapped in towels face-timing our parents.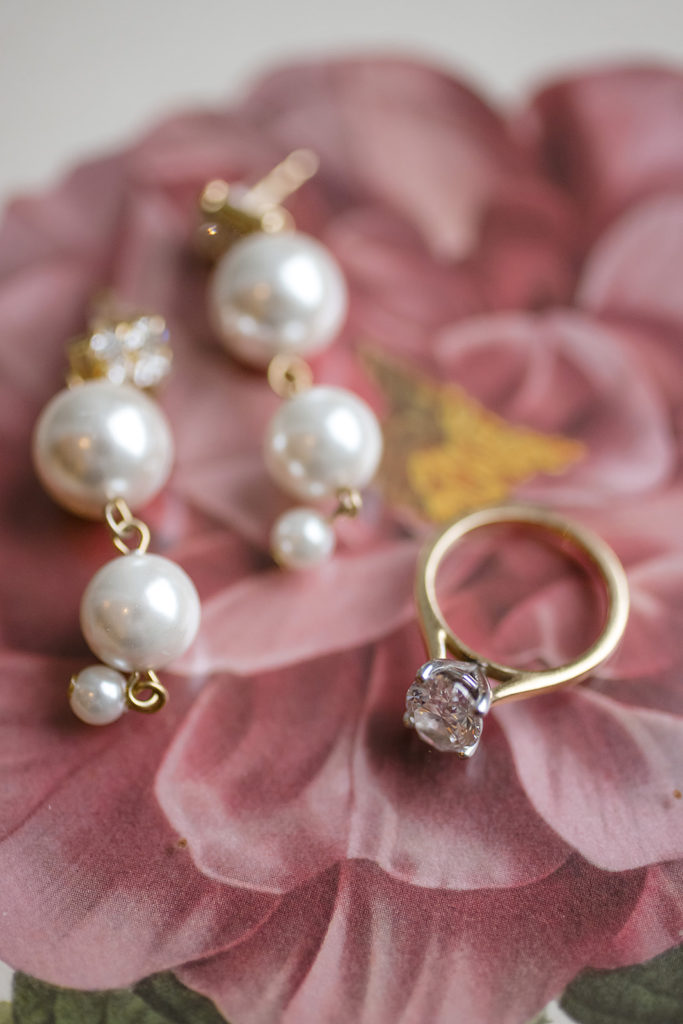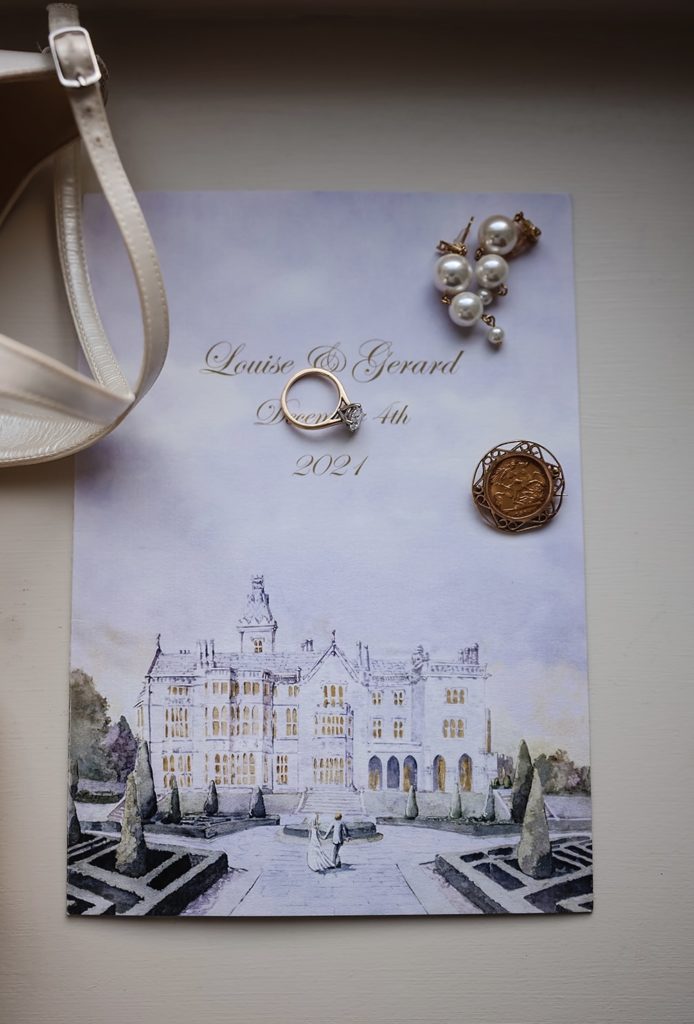 The Beauty Prep
I'm extremely low maintenance in terms of beauty treatments. I don't wear tan, I don't get my eyebrows/lashes done and I rarely get facials. I've gone to Alan Keville for Hair for years and the team there are just amazing. Alex Keville and Matthew Feeney looked after me incredibly well in the run up to the wedding.  I never get my nails done, but my Mum convinced me to before the big day. I went to Paulina's Nail Bar at home in Co. Leitrim and asked for a classic French manicure. She's amazing! It lasted for weeks.  The lovely Michelle Kinsella did my makeup on the day. I've worked with her numerous times on shoots and we always have the best time. My face didn't budge all day! I don't generally wear perfume as it causes me to sneeze and the last thing I wanted was for guests to think I had COVID. Adare Manor has it's own signature scent, and the staff were kind enough to gift us a candle which will always remind us of our wedding day.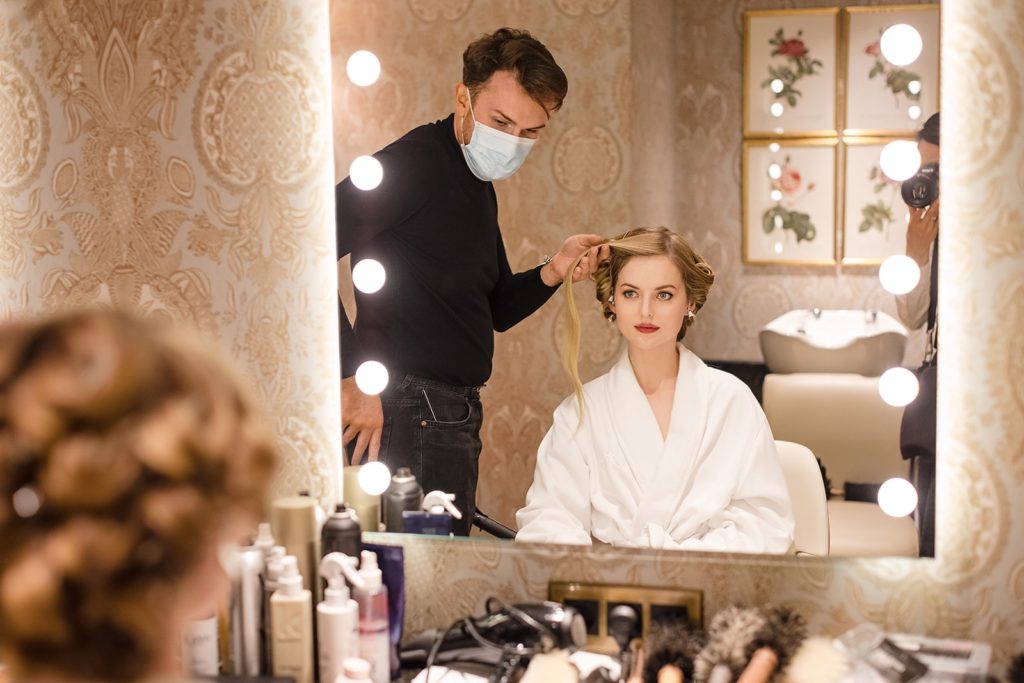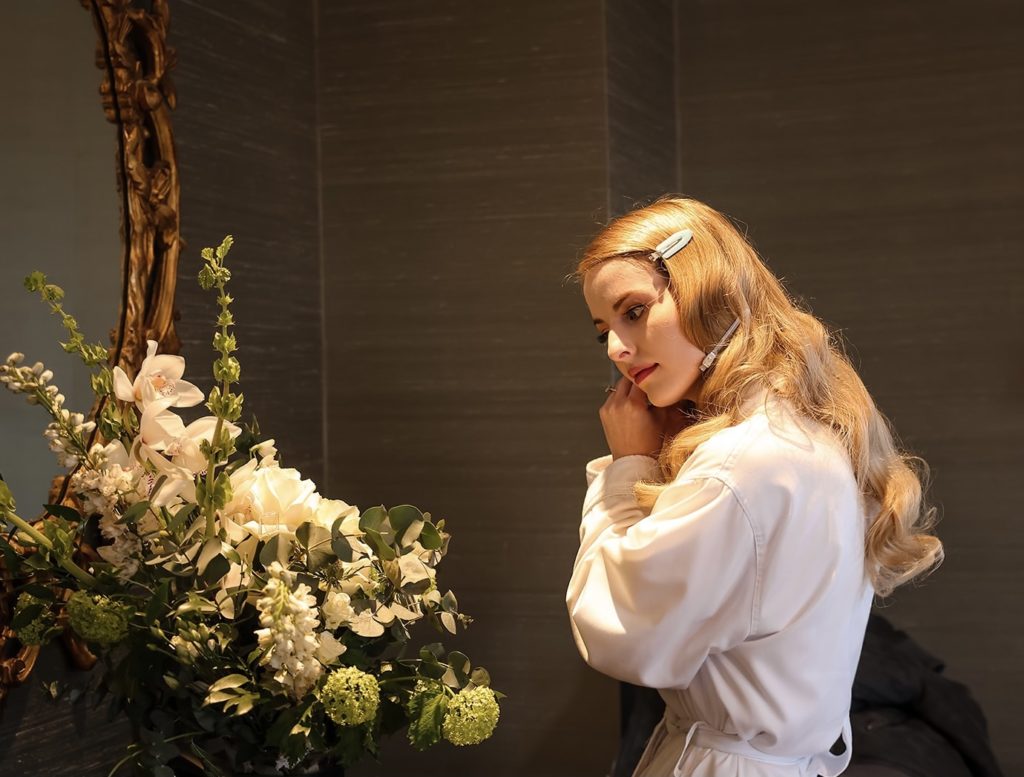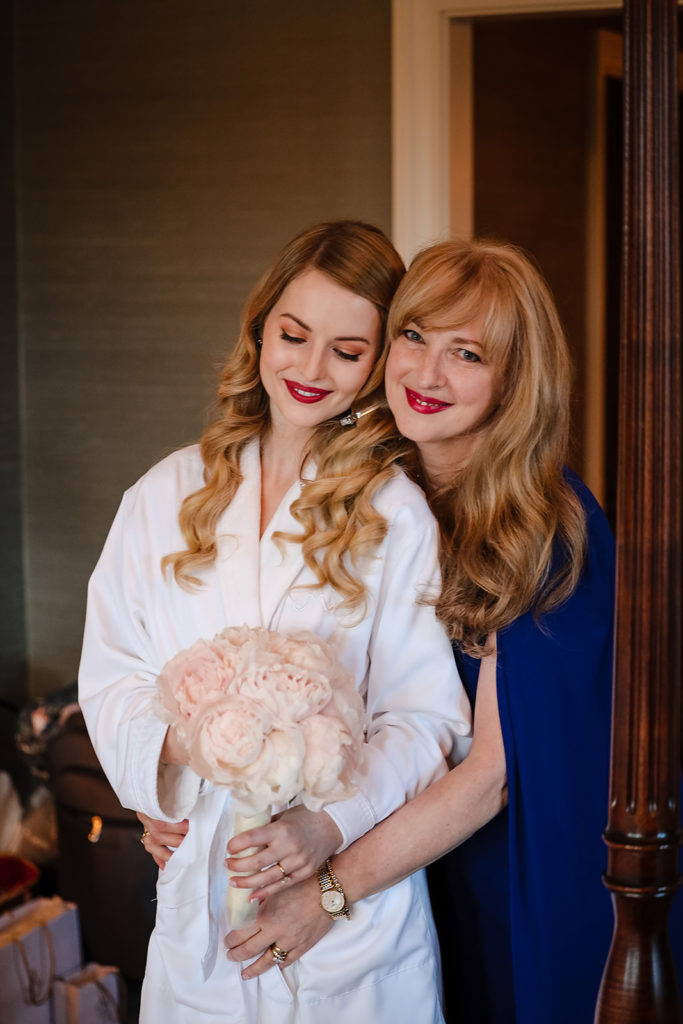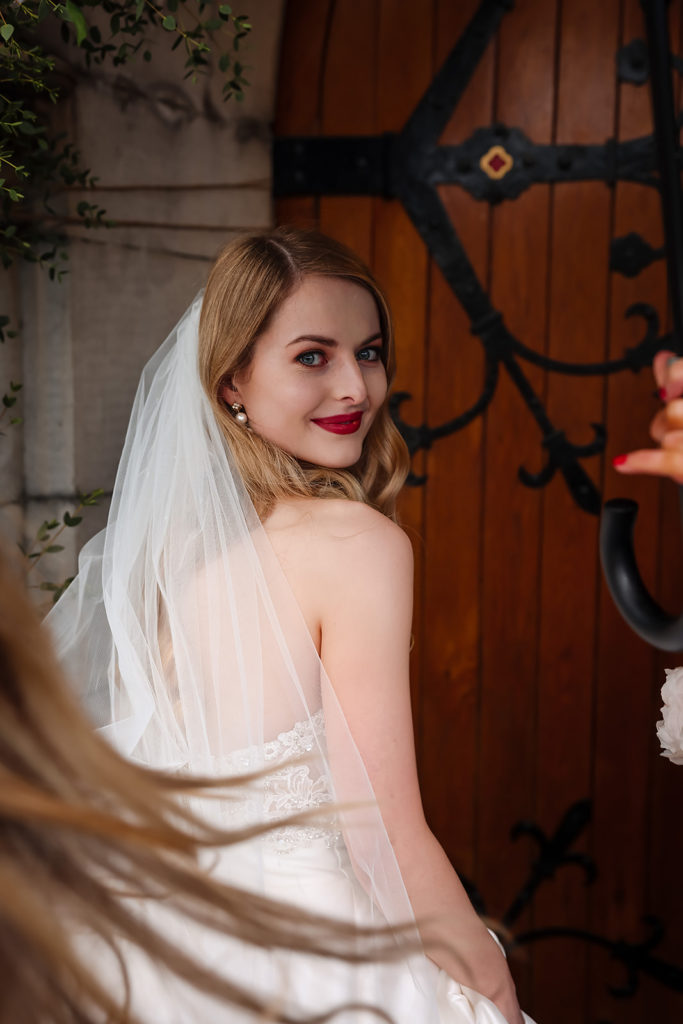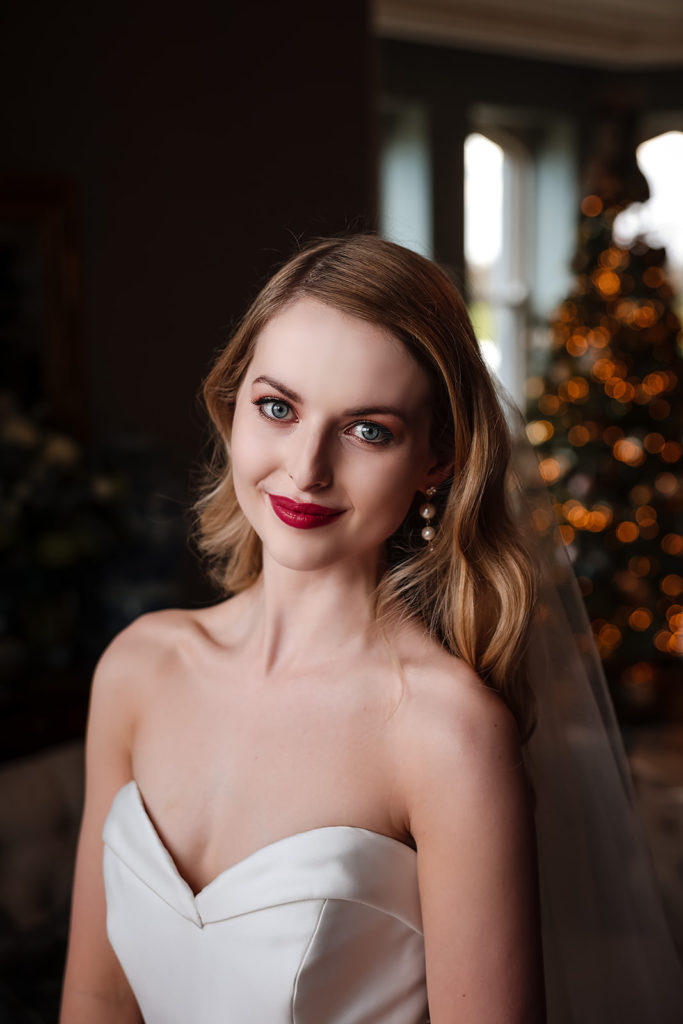 The Dress
I've modelled since I was 16, so I was well used to being in a wedding dress and thought the search would be easy enough. I was sure I wanted a very slinky fitted dress, but when I started trying on the ballgowns, I was sold. I knew I wouldn't be able to wear something like this ever again, so that decided it for me! I bought my dress in Brummel & Co. in Athlone. It's a Justin Alexander strapless ballgown. I had the back altered slightly and the fabric was used to build up the front to make it unique. Our wedding was meant to be in May 2021, but at that time only 6 people were allowed to attend a wedding. Because of this, we changed it to a Winter wedding, so strapless probably wasn't the wisest choice, but it worked out well and the adrenaline kept me warm. We also had The Irish Horse Box bar which served mulled wine to our guests after the church, which was a great way for me to warm up!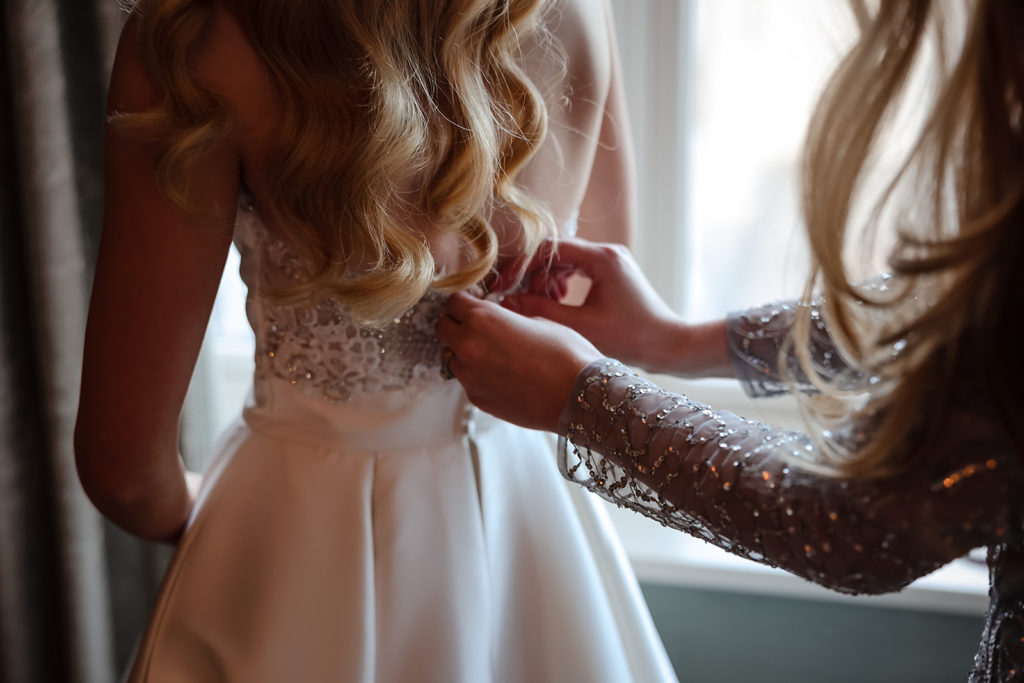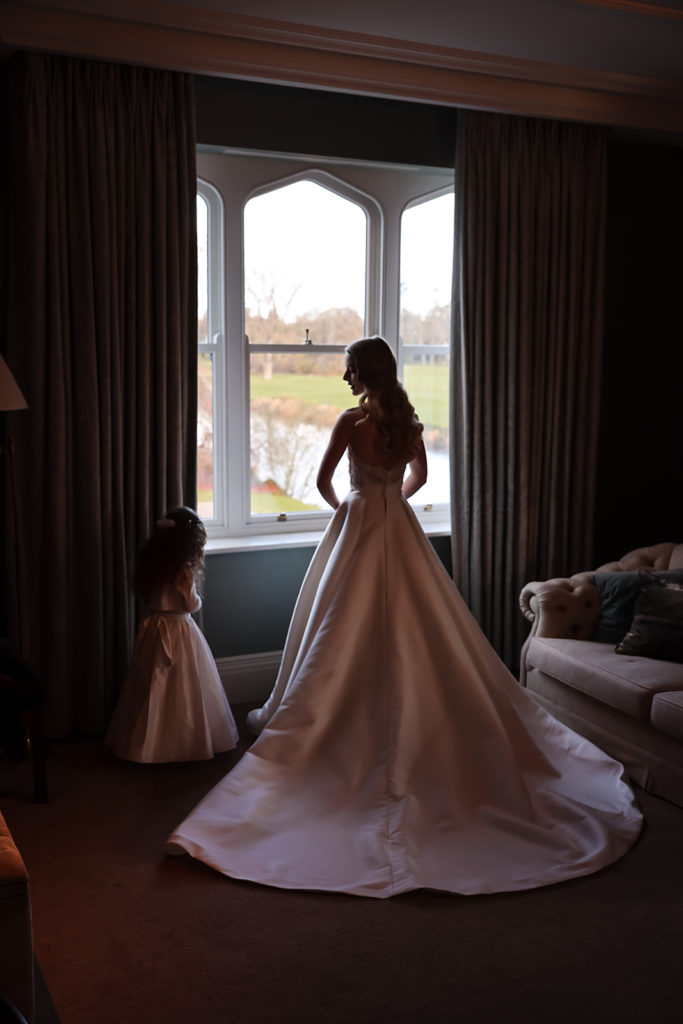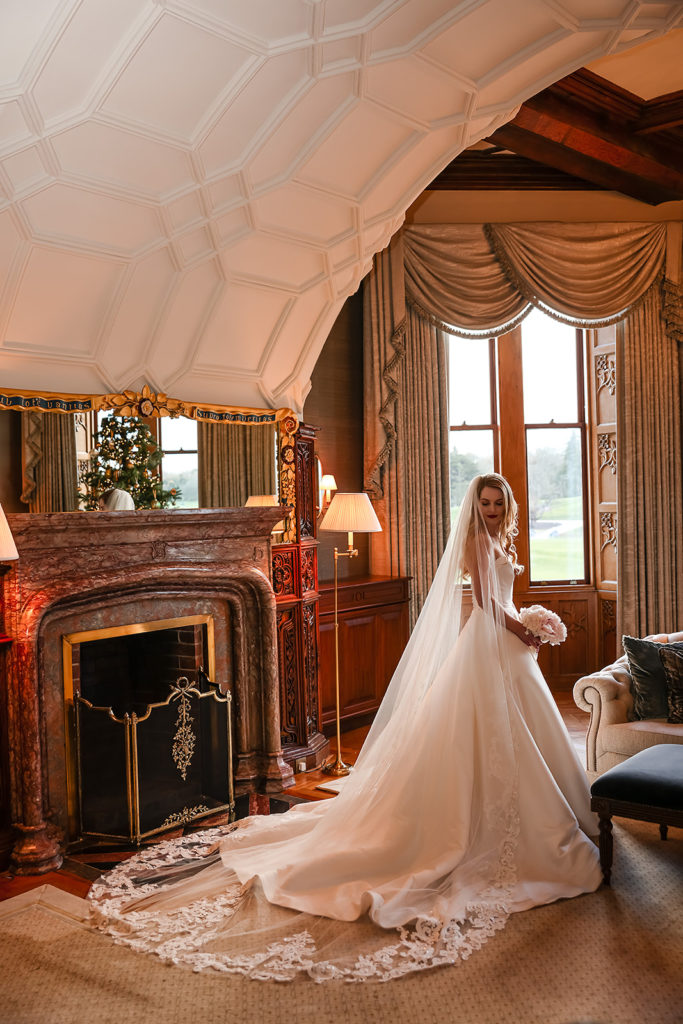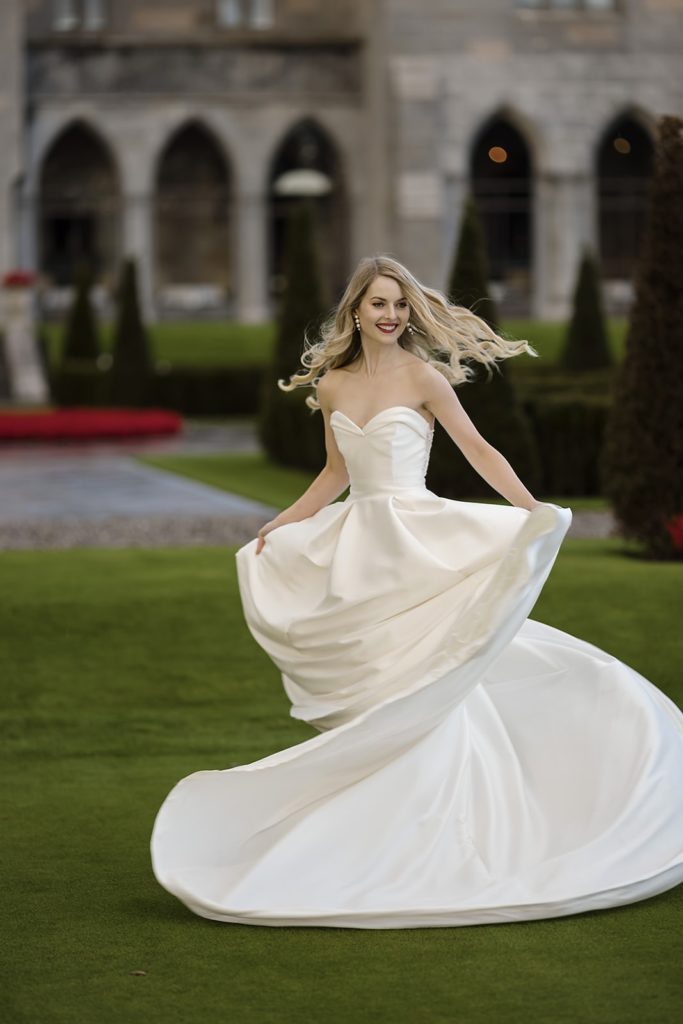 The Bridesmaids
I had my sister Laura as my only bridesmaid. We did the same for her wedding and it worked really well. She threw the most incredible hen party for me, which I'm still not over. It was a unicorn themed party, which is very much me! She rented out the penthouse of The Mayson Hotel and we spent the day visiting an alpaca farm in a limo party bus, making flower crowns, playing games, attacking grazing boards and hanging out in the hot tub of the penthouse. It was unforgettable!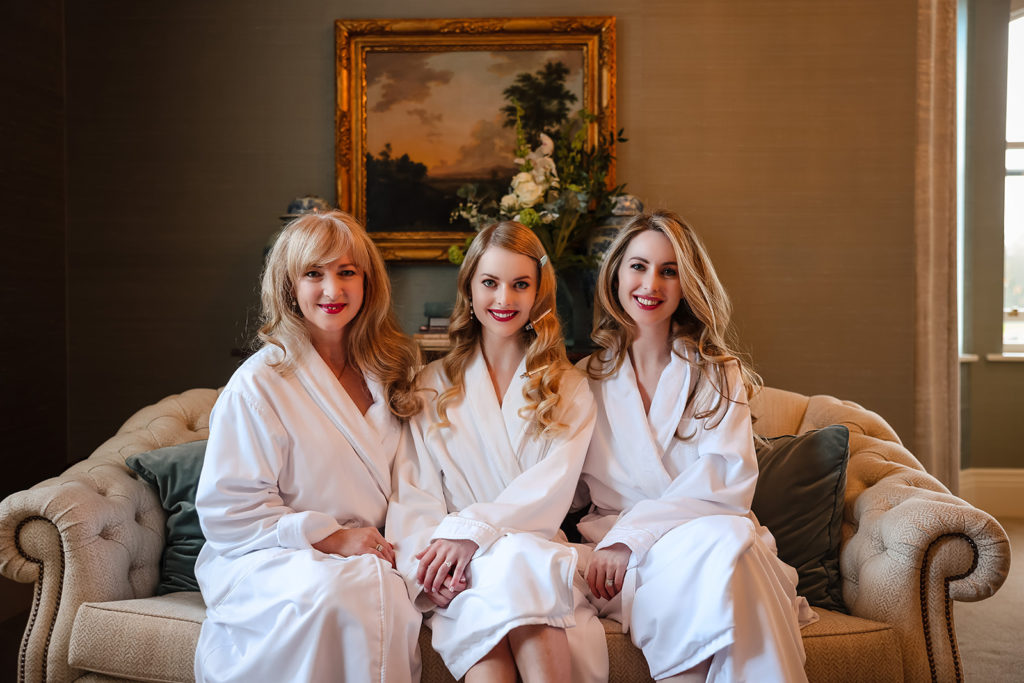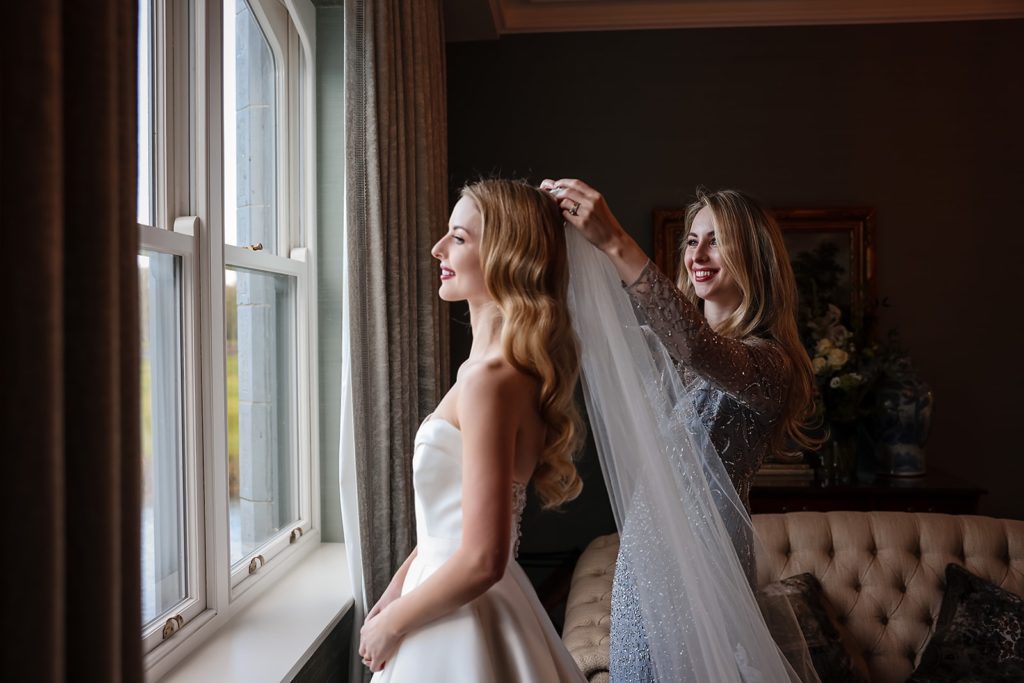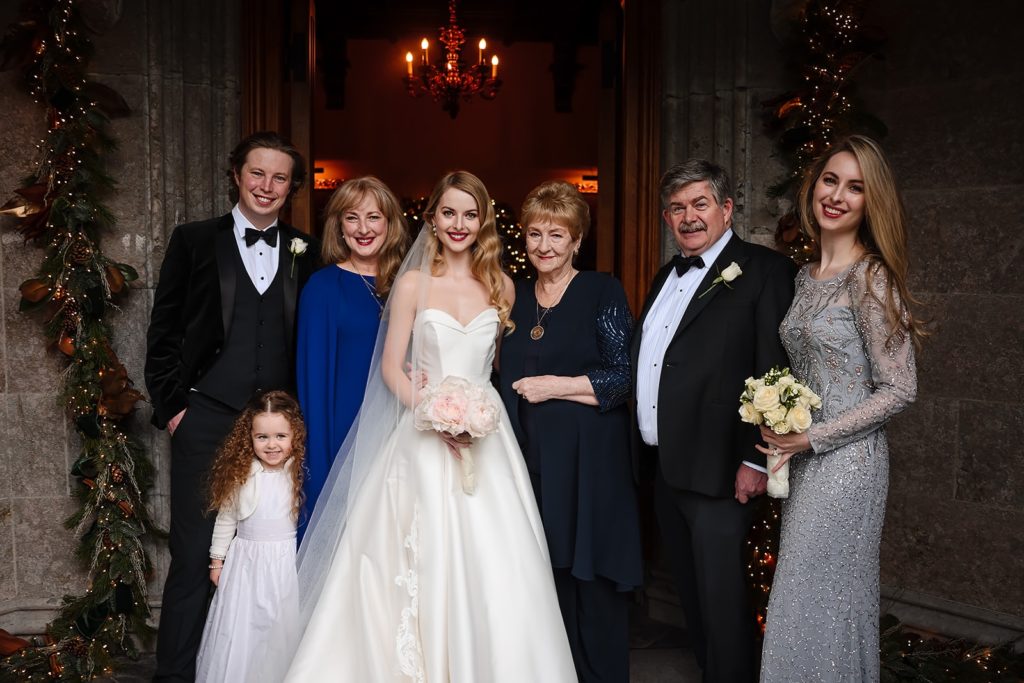 The Venue
I have always loved Adare Manor. I did a few shoots there before it was renovated, so I always appreciated how beautiful it was. My sister got married in Ashford Castle a few years ago, so we wanted to do something a bit different. It was an incredibly easy decision once we met the team. They were absolutely amazing throughout the whole journey. We had to change our date three times due to restrictions, but Sandra and Julie from the events team were so accommodating. No request was too ridiculous and they made us feel really special every time we visited the manor. It is truly a spectacular place and we're counting down the days until we can go back! The ceremony itself was in The Holy Trinity Abbey in Adare, Co. Limerick. Fr Gerard Cryan was our celebrant. He's a lifelong family friend and was also the priest who baptised me which made it very special.  We were so lucky to have our close family friends, Gail and Ben Quinn, to do a lot of our wedding flowers. Gail managed to source peonies for my bouquet. She knew how much I wanted a Summer wedding just so they would be in season! I was delighted when I was able to carry them down the aisle and their aroma was beautiful. The whole church looked and smelled incredible with some unbelievable effort by Danielle and the team at Tie the Knot Weddings. There were white flowers and candles everywhere. It was really beautiful.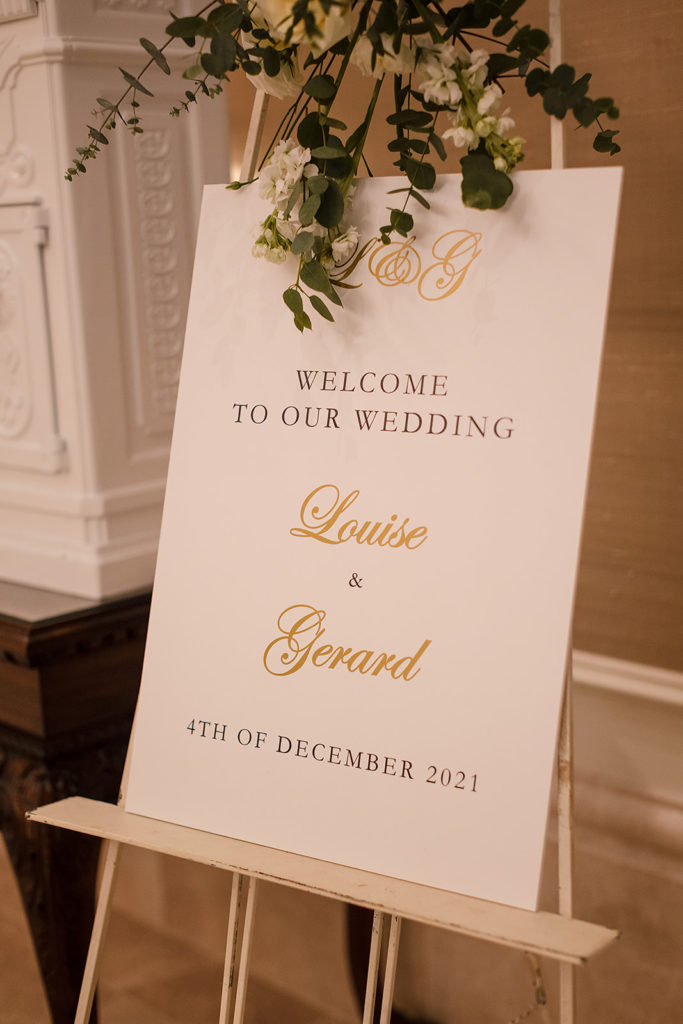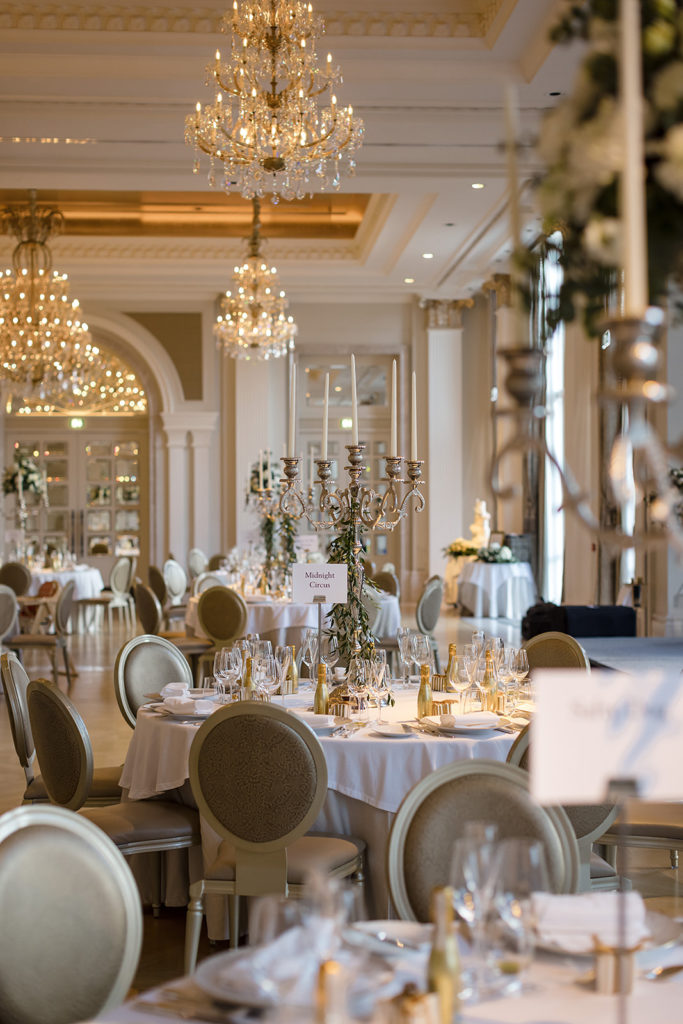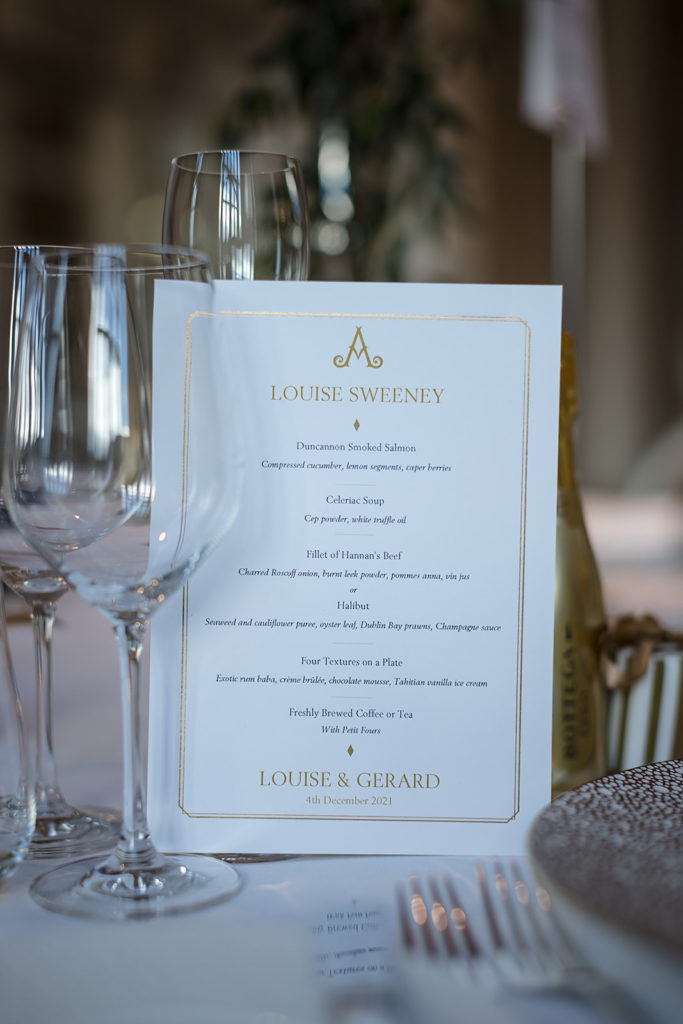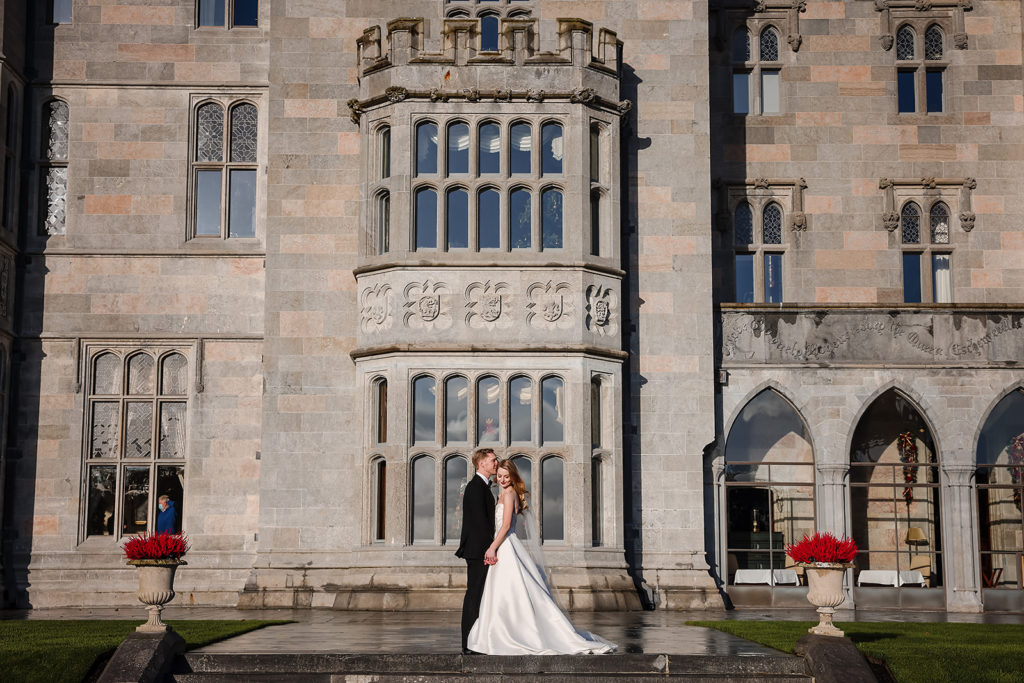 The Entertainment
The entertainment was an important part of the day for us. We are committed festival goers and wanted to bring a bit of that to our day. For our champagne reception we had a saxophone and piano duo from The Bentley Boys. Our post dinner music was also provided by The Bentley Boys, as a 6 piece jazz band in the ballroom. Our first dance song was 'Dream a Little Dream' by The Mamas and The Papas. We really wanted to get our guests outside at some point as the manor is beautiful at night. After the cake cutting (which was made by my amazing mother), they were lead outside for a dramatic drummer show. This was provided by Extreme Rhythm who were accompanied by fire dancers on the steps of the manor in front of the river. We had some festive lighting brought in also to set the scene. At this point we used our wedding candle to light the guests' sparklers and we enjoyed a 20 minute show. We provided blankets for our guests as it was December! Following this, we surprised our guests with another band in a different area of the wedding venue. We had Smash Hits! perform. Gerard and I really love 90s/00s dance music, so they were the perfect choice. They kept everyone dancing for hours. We had a DJ to finish off the night also. The entertainment was coordinated perfectly by the team at Olivia Buckley International. Our wedding had to end at midnight due to restrictions and I was worried that guests would feel that the day had been cut short. I don't think this was the case however, as we started the day early and everything was timed really well.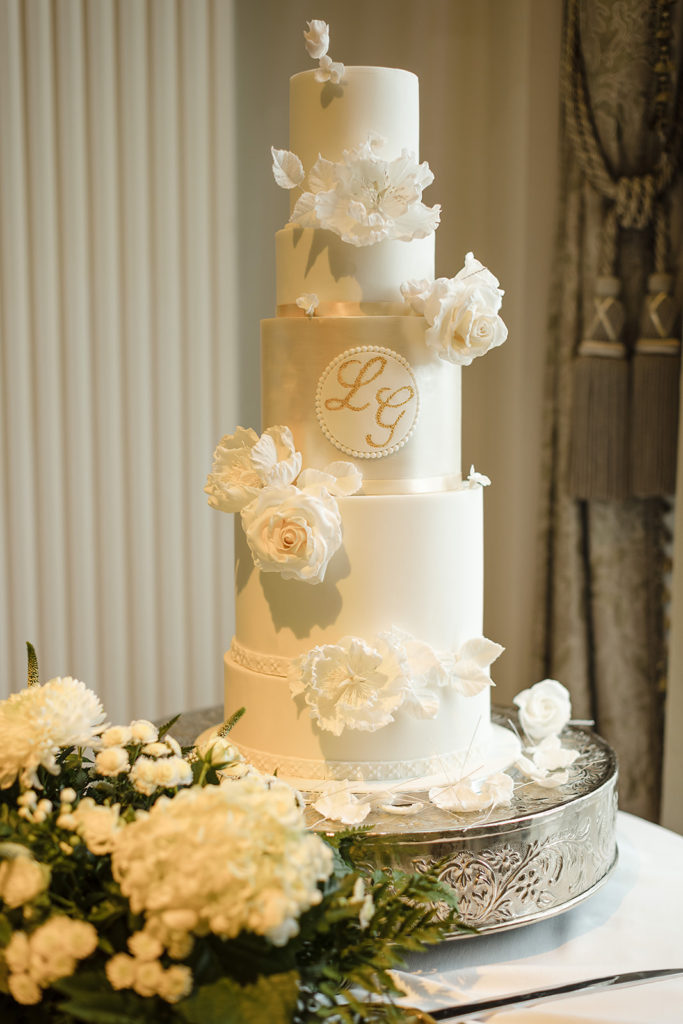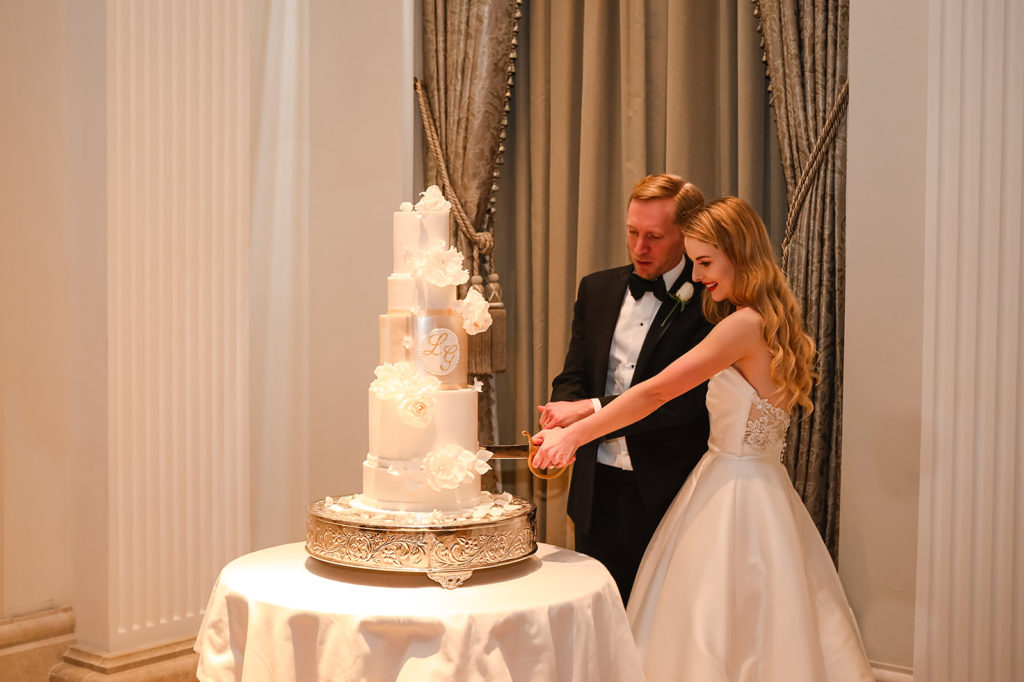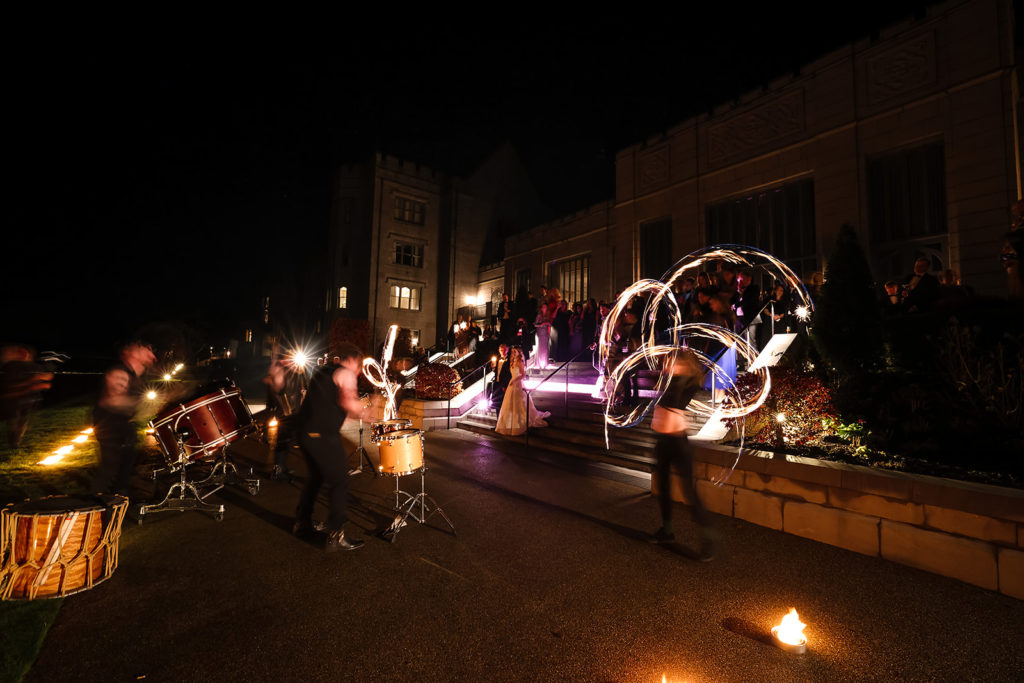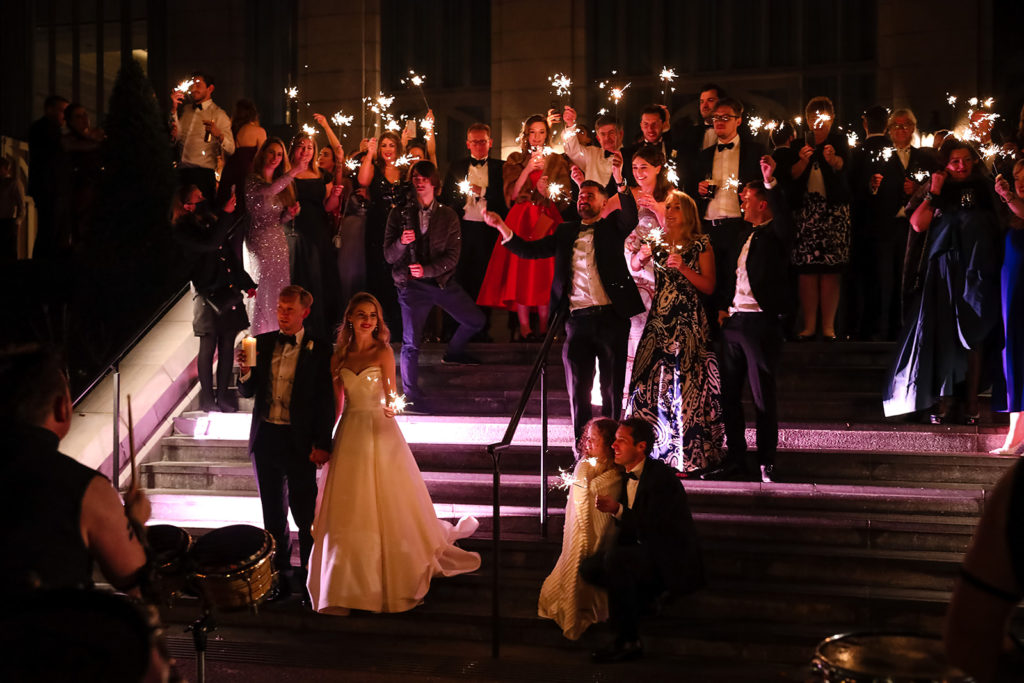 The Best Decision
I really liked our festival theme. It would have made a bit more sense if we had the Summer wedding we had initially planned, but I'm so glad we stuck to it. Our journey together basically began at a festival, so this is why it was special to us. We had a festival table plan, which resembled a map, created by Appleberry Atelier. Each table was named after specific stages/tents from Electric Picnic and Body & Soul. We also had festival wristbands saying 'Wed Fest' which we put on each guests setting in a small gold box along with chocolates and prosecco. These were used as our wedding favours. The only children at the wedding were my little niece and nephew, Claudia and Christian. They were the best flower girl and paige boy! We had the most amazing festival themed kiddies corner set up by the wonderful Jenny from Giddy Glamping. She set up a glamping themed birthday party for me last year also, and I could not recommend her more! I was delighted to have her involved in the wedding. The music and entertainment tied in nicely with our festival theme and I'm so glad we chose it.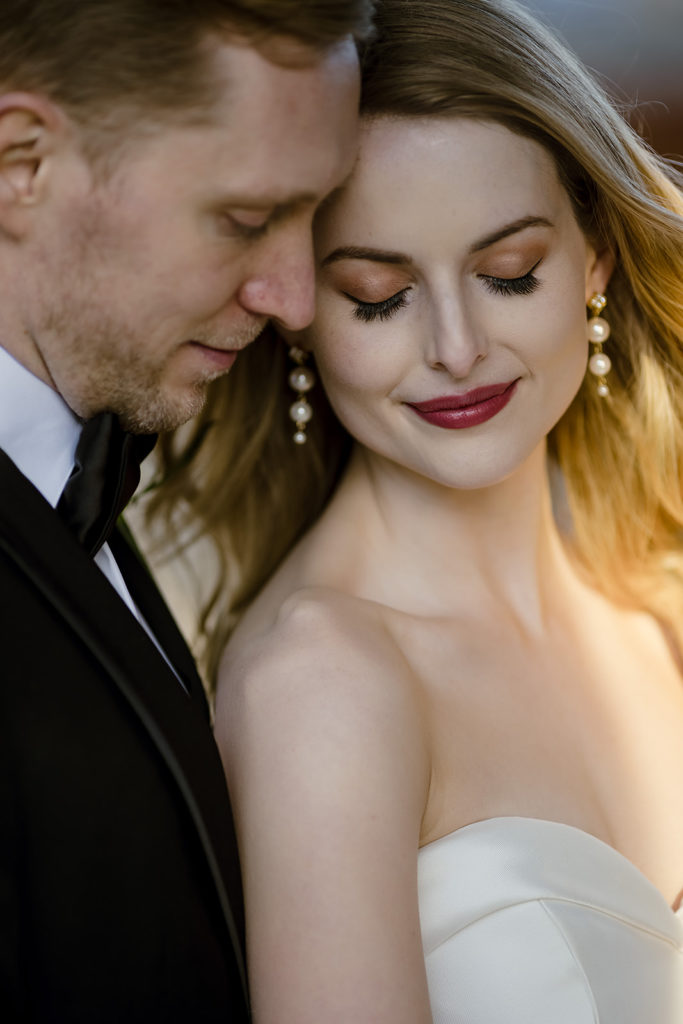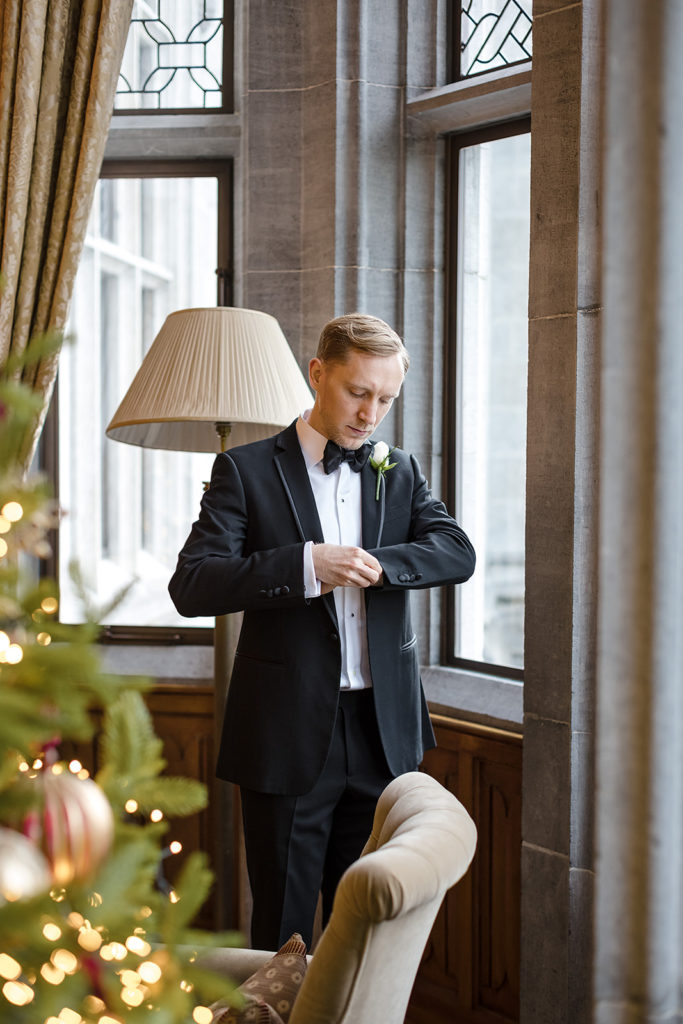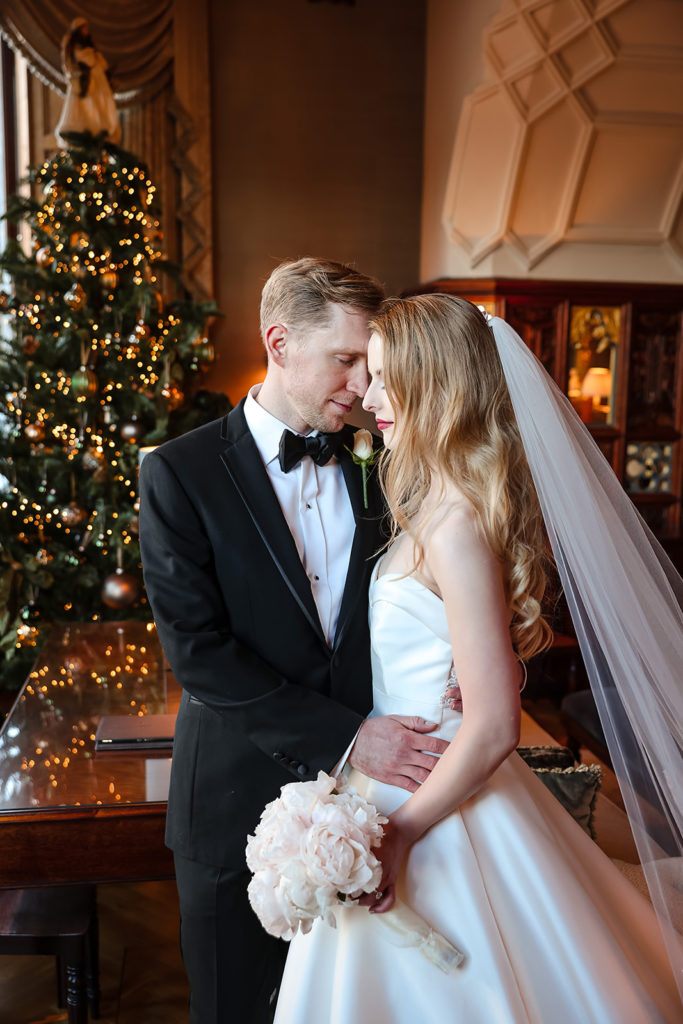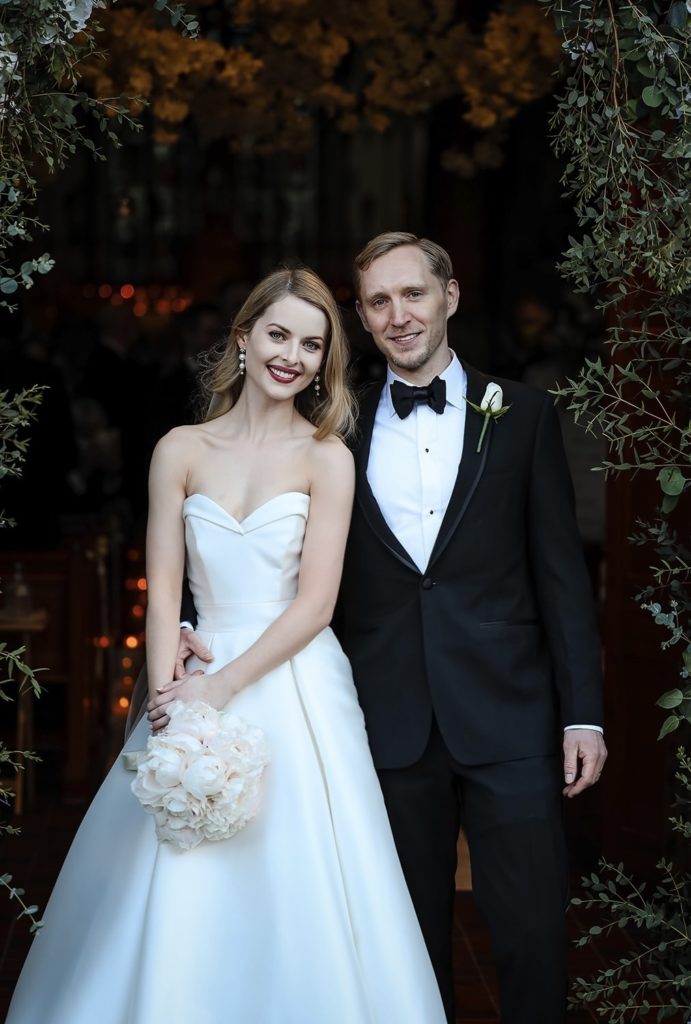 The Worst Decision
We're actually really happy with how the day went and we're lucky in that we don't think we made any major mistakes. I was, however, having too much fun on the day and because of this, I forgot to throw the bouquet!