Bank official Kerrie O'Brien married Project Manager Craig O'Carolan in a romantic early Spring wedding at Clonabreany House in Meath.
Photographer: Weddings By Jason
The Meeting
We met when working in Tesco Balbriggan, 9 years ago. I was in college completing my Business Degree and worked part time in the store while Craig worked full time at the time. We worked in separate departments not really knowing each other or crossing paths until we were moved into the same department. This was the first time we got talking and got to know each other. I got a job in HR after graduating from college and said my goodbyes to Tesco. Then on a reunion night out  we had our first kiss in a bar and went on multiple dates and the rest was history. We now have 2 beautiful children, Ross who was born in 2018 and Lucy who was born in 2021, we were so blessed and lucky to have them celebrate our wedding day with us, it made it that bit more special.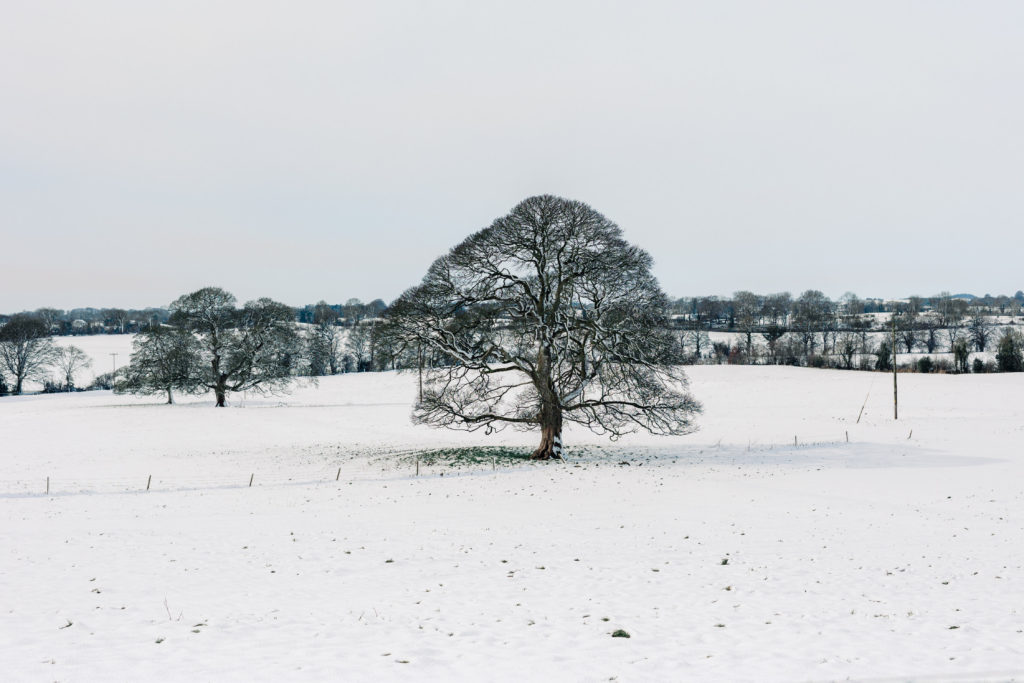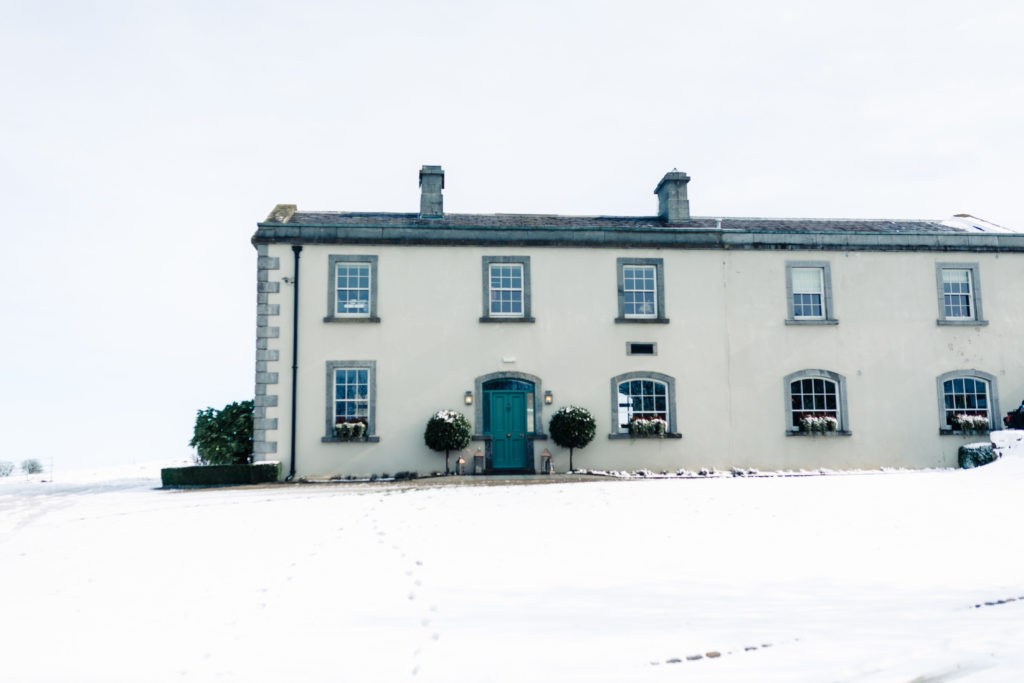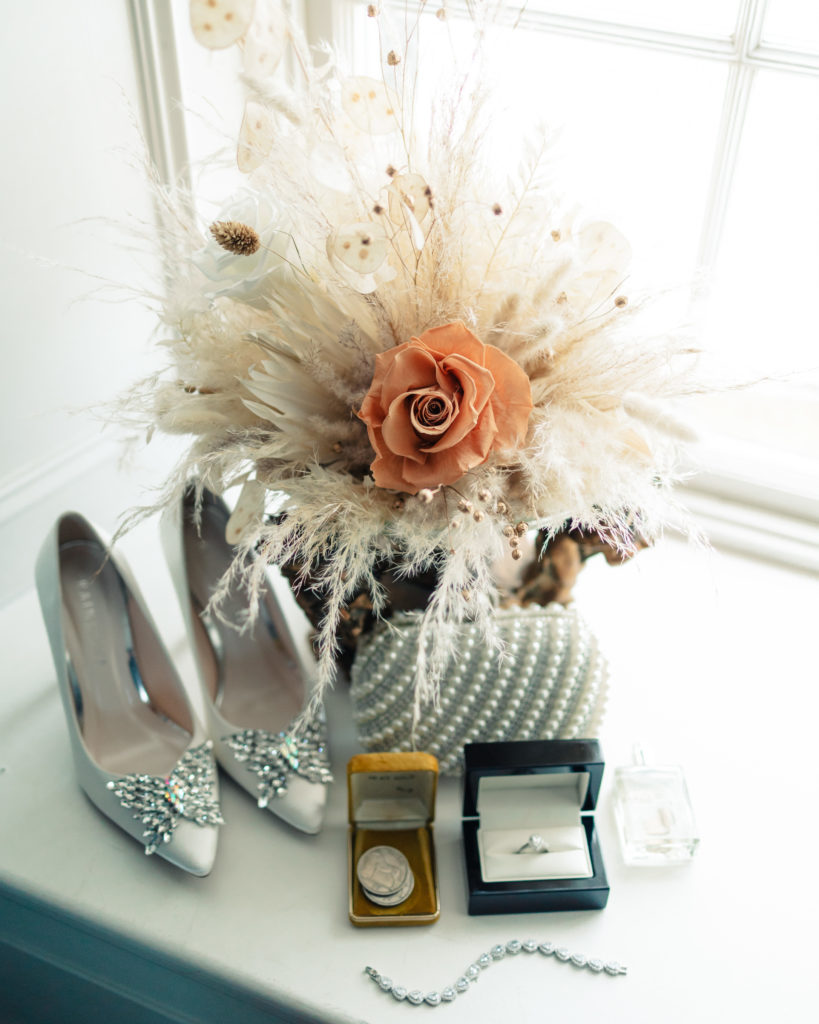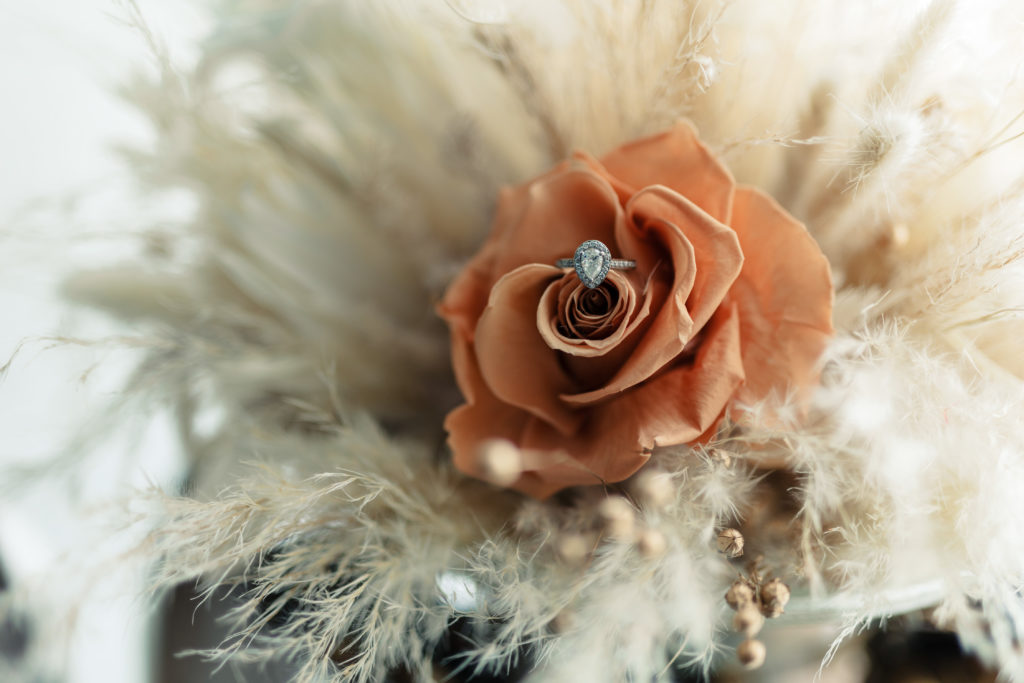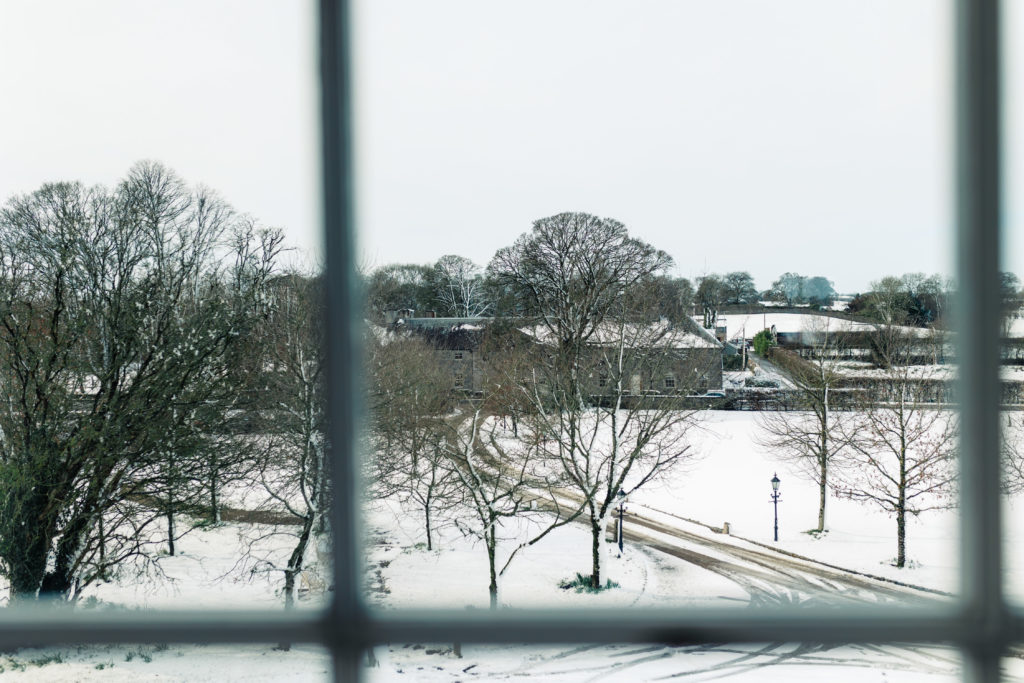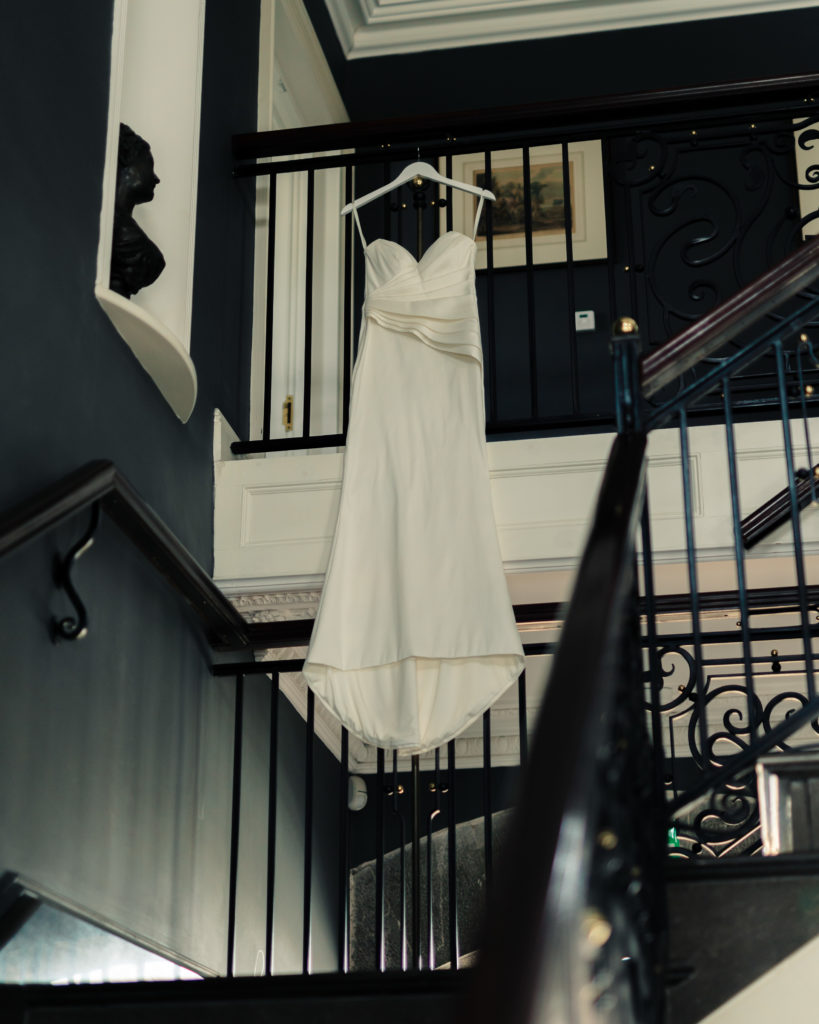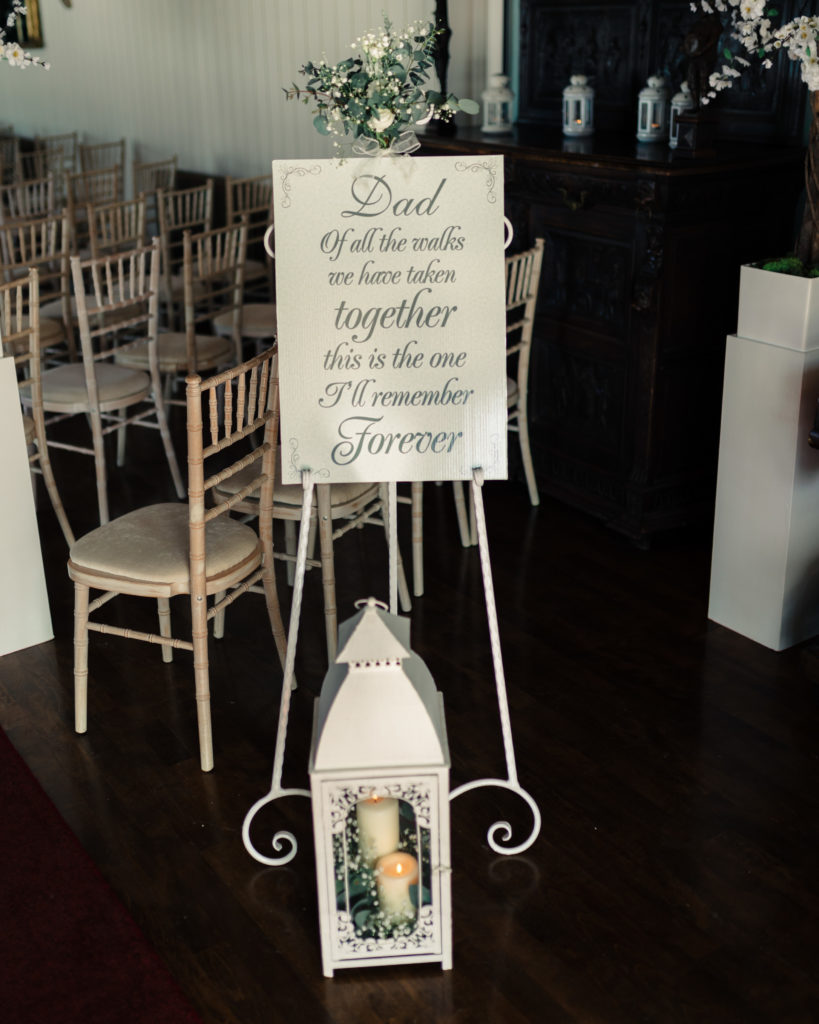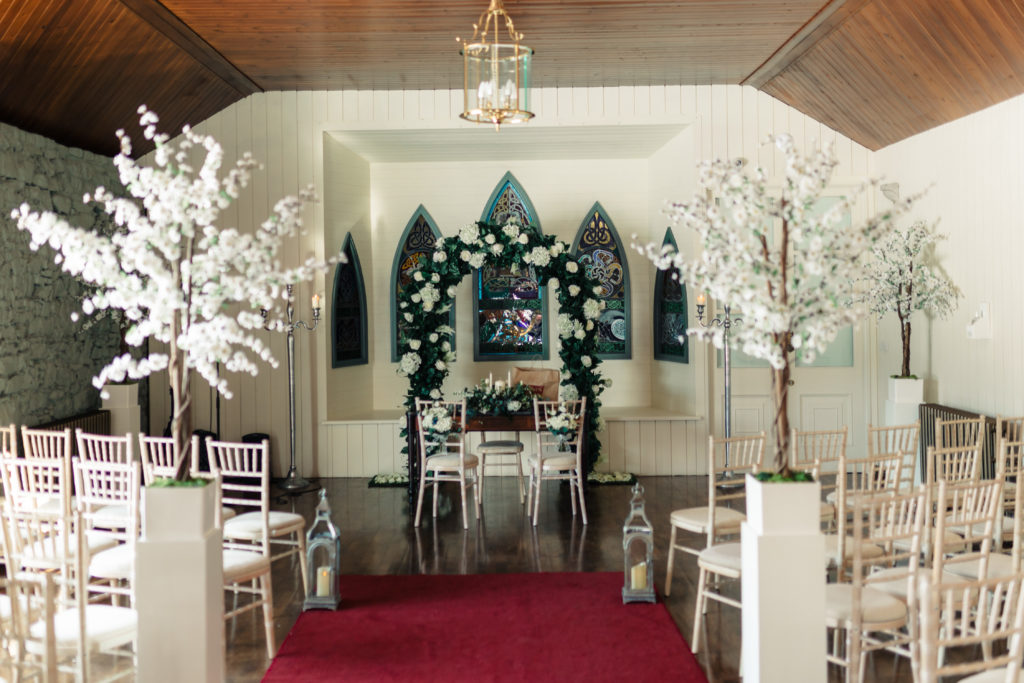 The Proposal
After buying our forever home and having our first child in 2018, we then got engaged in 2020 on my 30th birthday. As this was covid restriction times Craig brought me on a hike in Deerpark, where he proposed on the hilltop overlooking Dublin Bay. He got down on one knee which was a trip down memory lane as we went on a day date there back in 2014. Of course I said yes and we carved our names and date in on rock on the hilltop. We went back to our home where all of our family was gathered for a double celebration of my 30th birthday and engagement. Craig proposed with a token ring and we later went off ring shopping where I designed my beautiful engagement ring and later done the same with the wedding band. Craig also designed his ring with the same jeweller who designed it to suit his taste and style.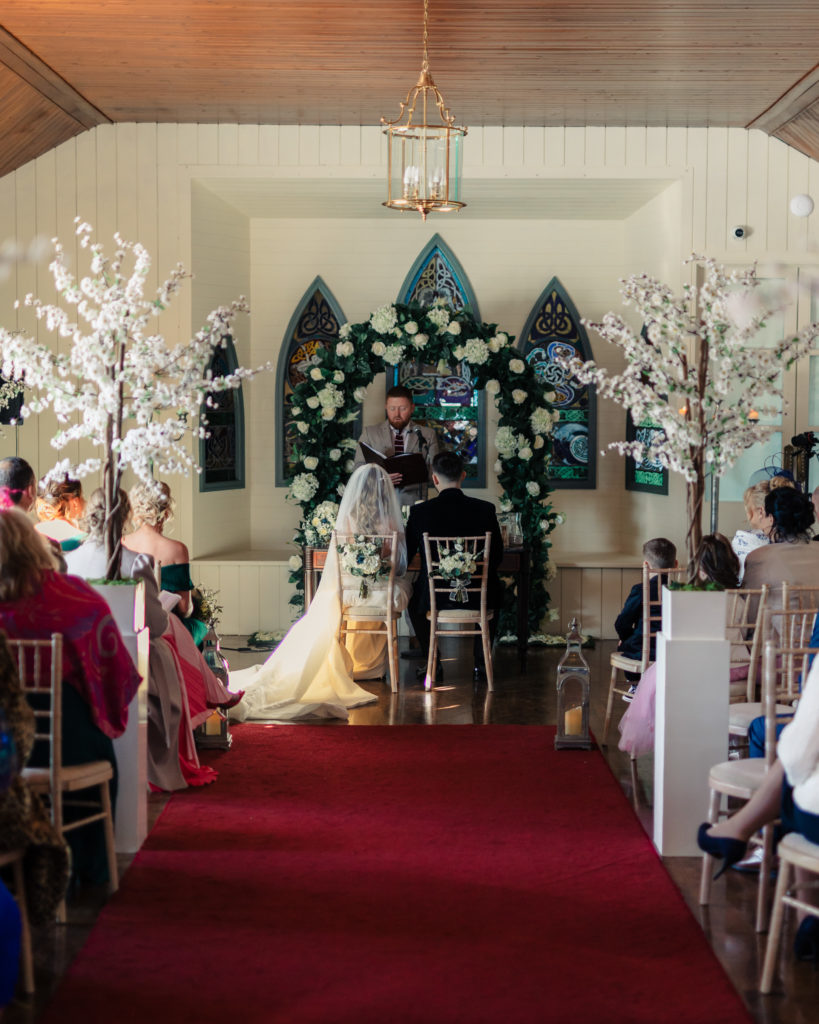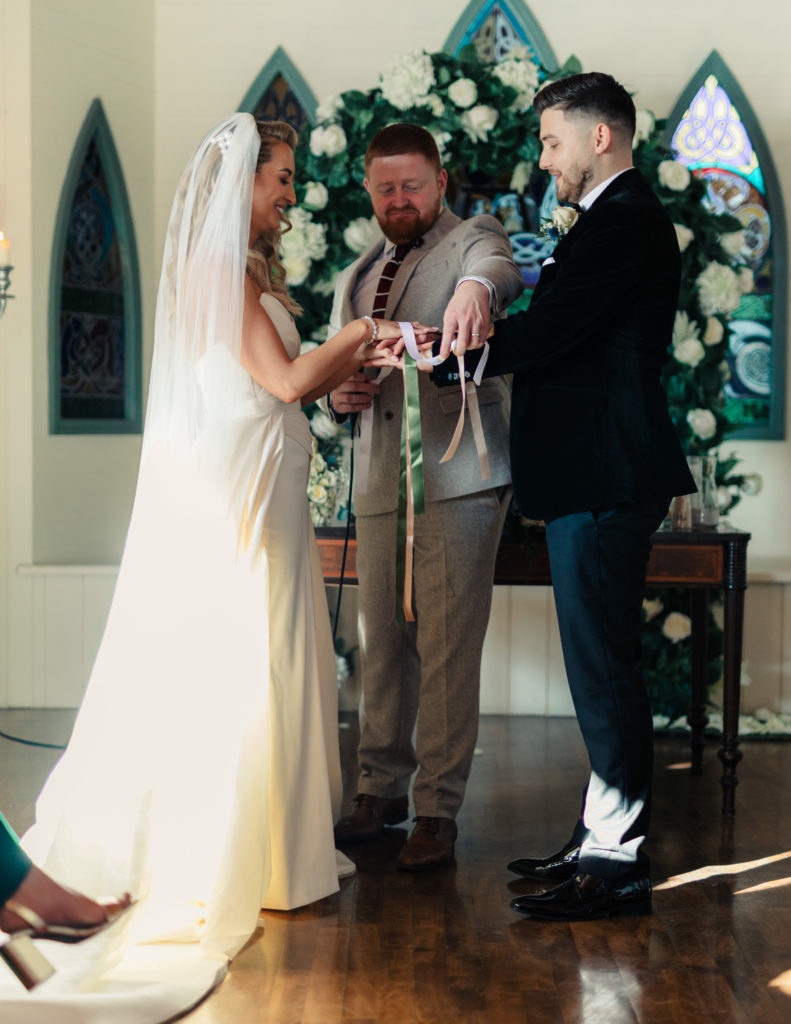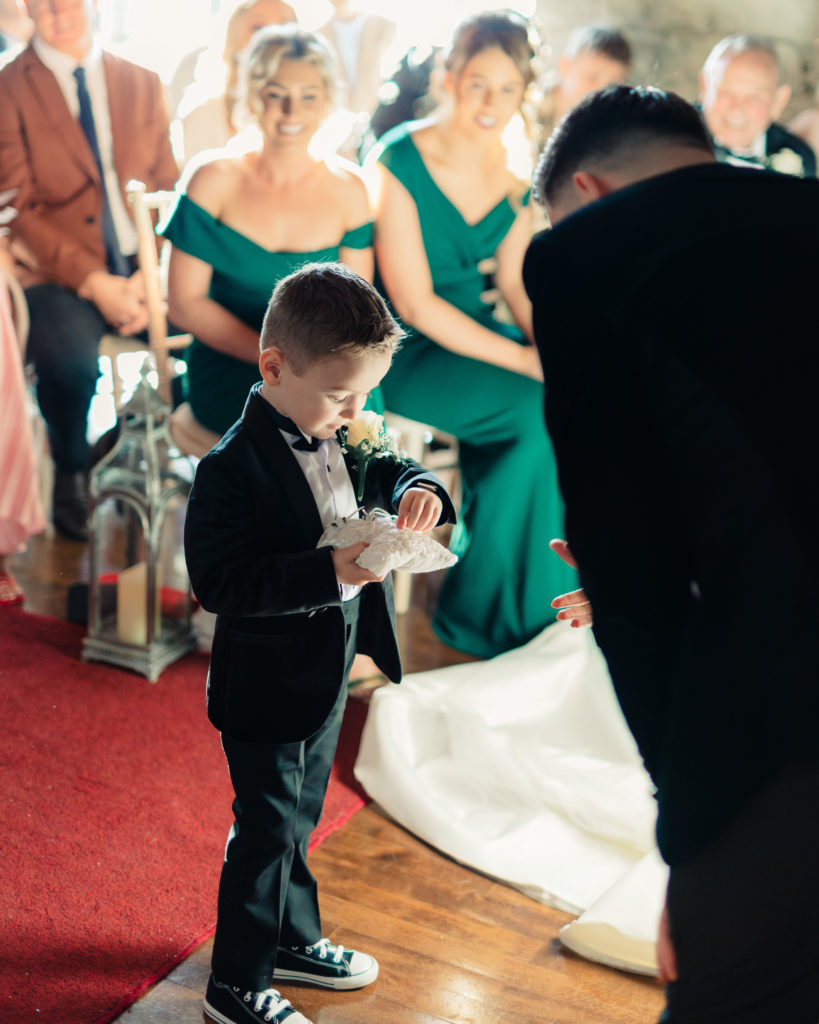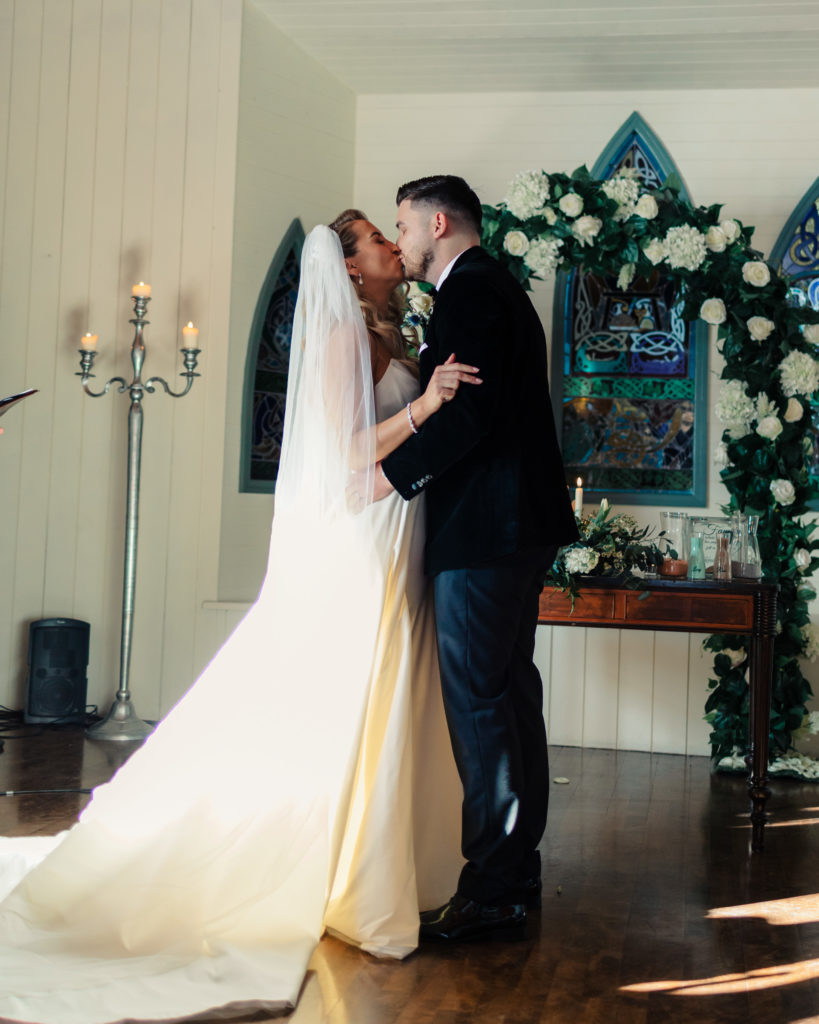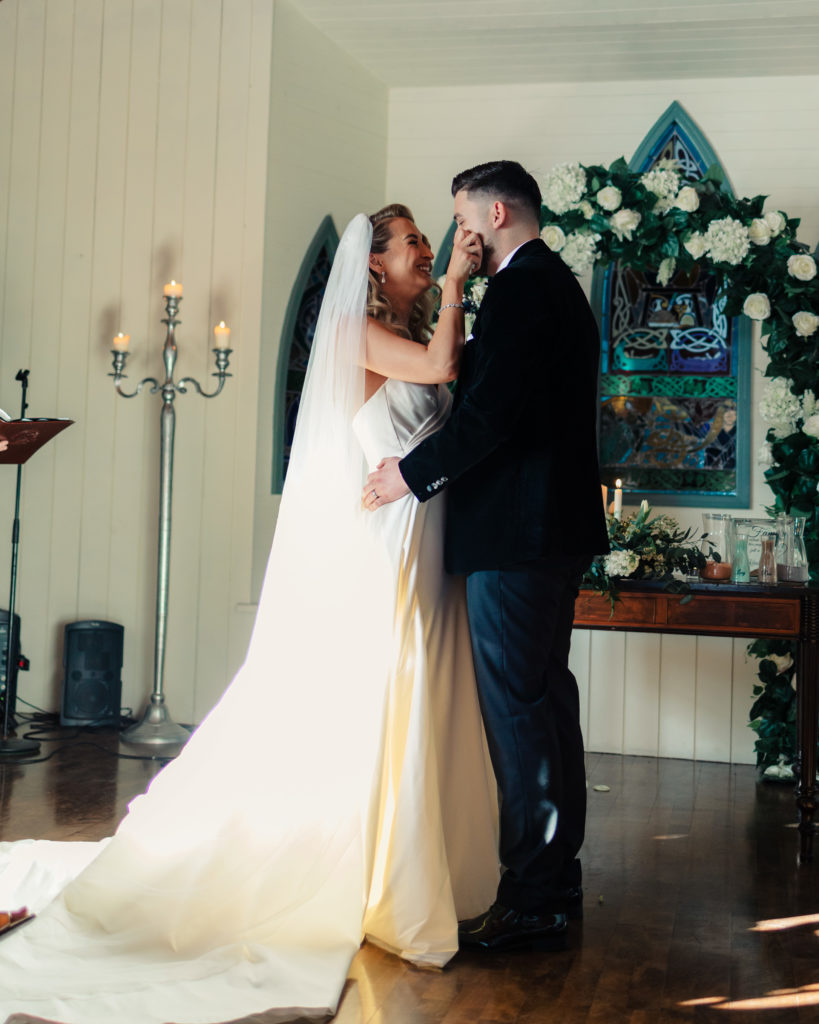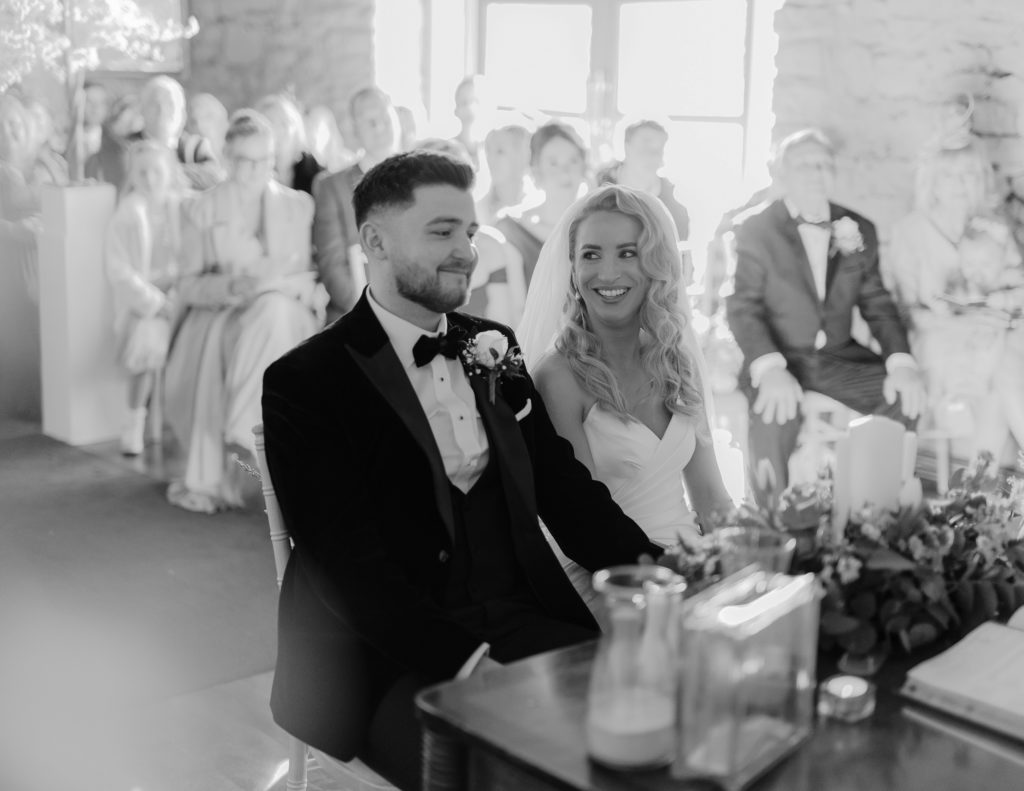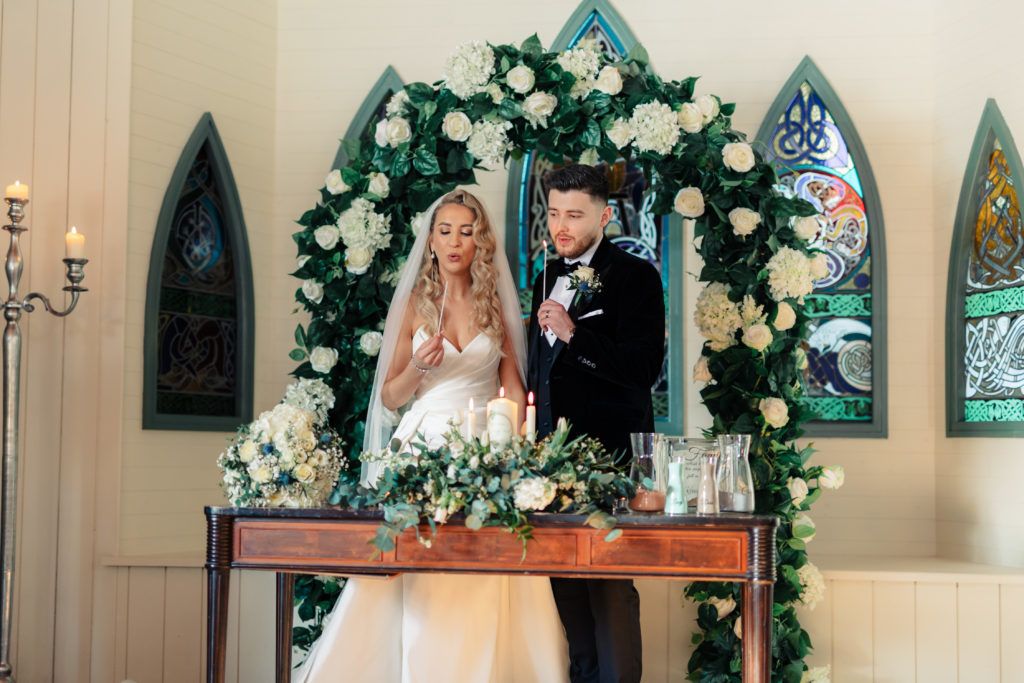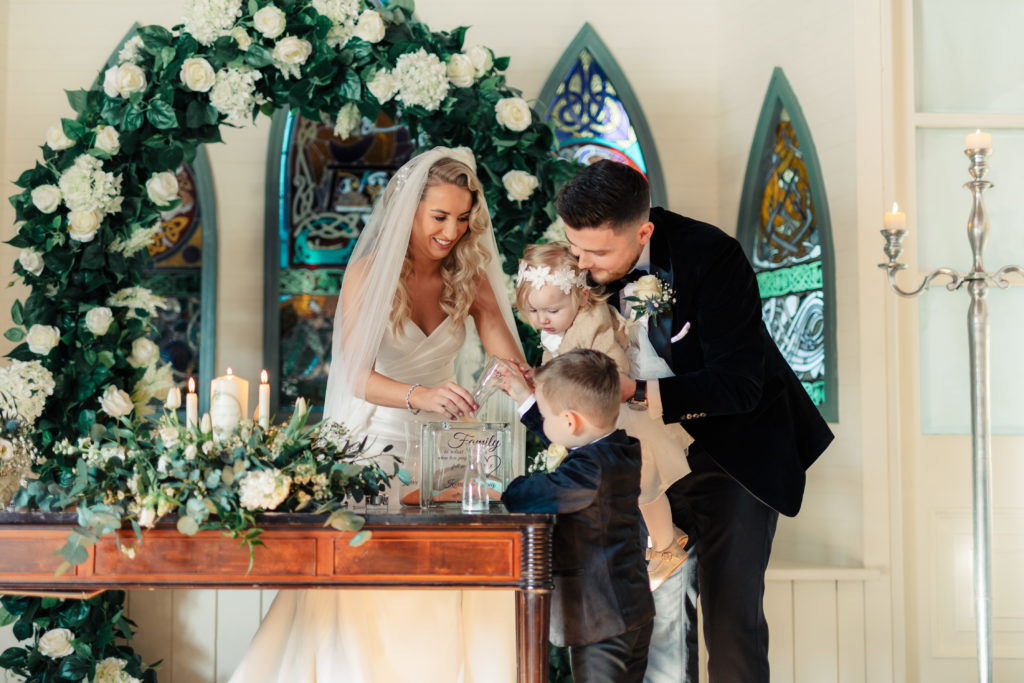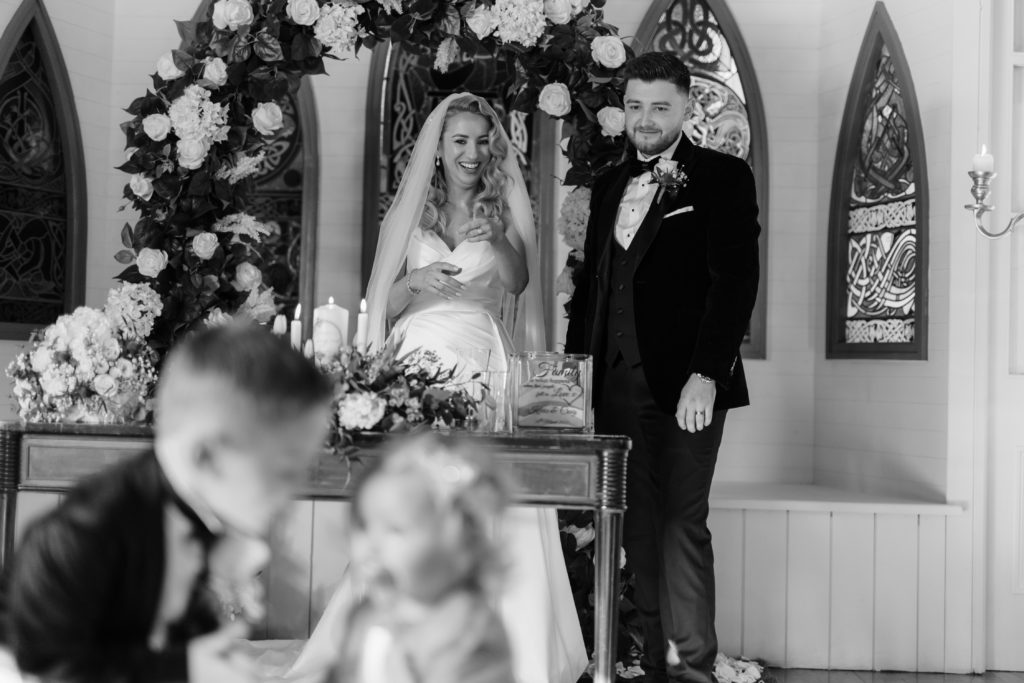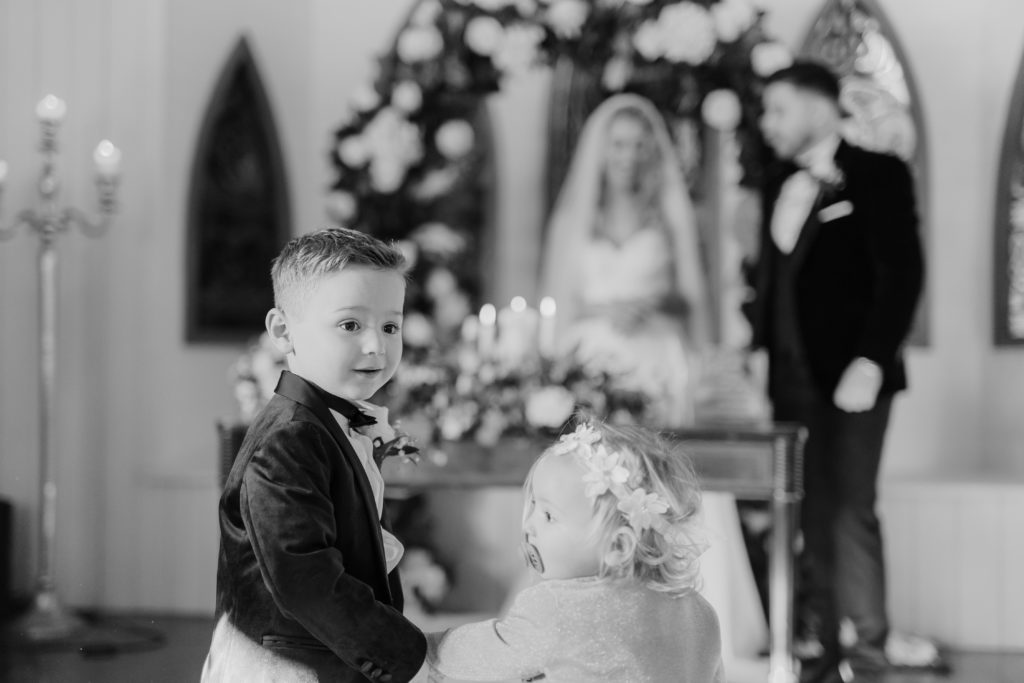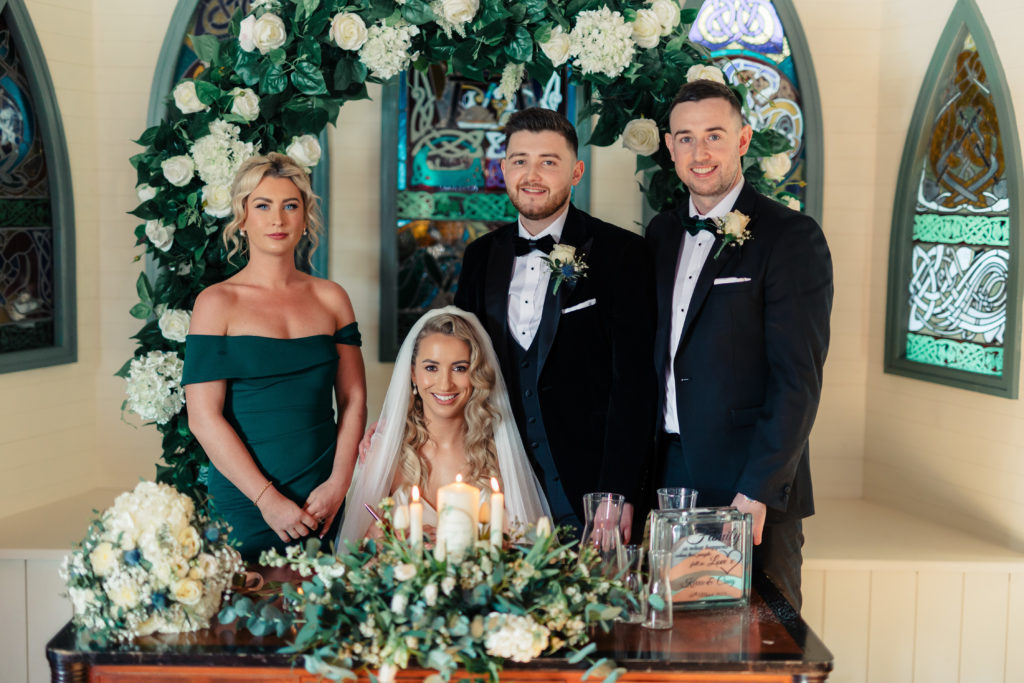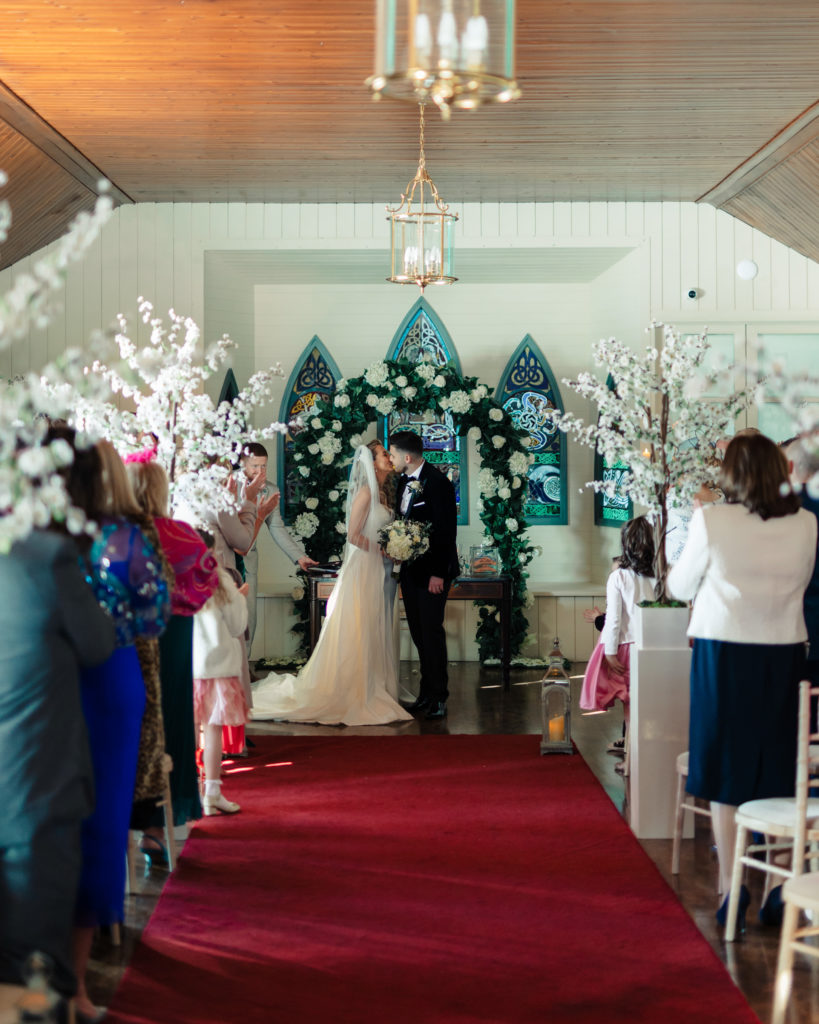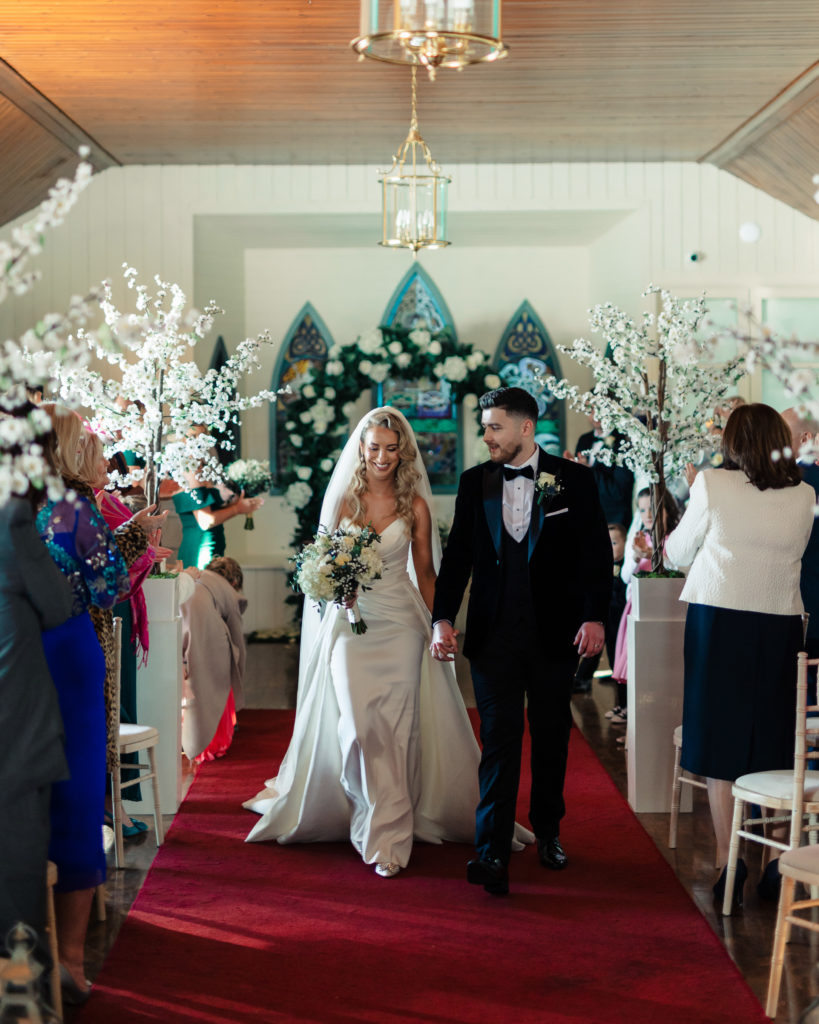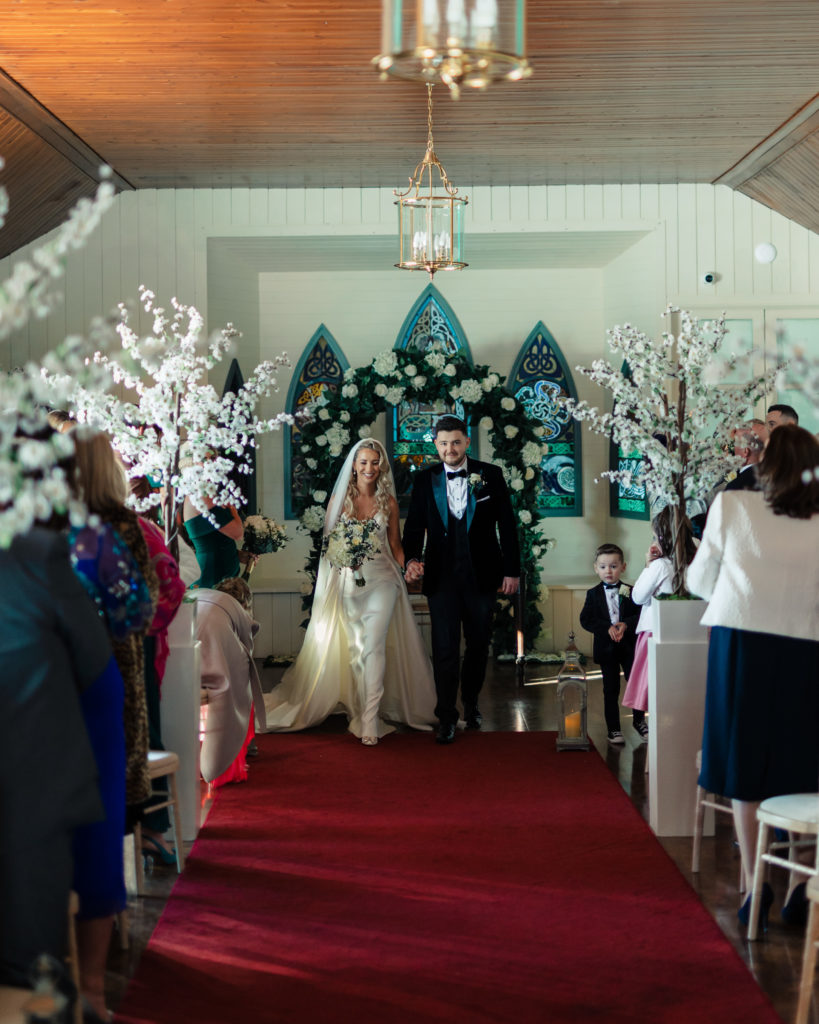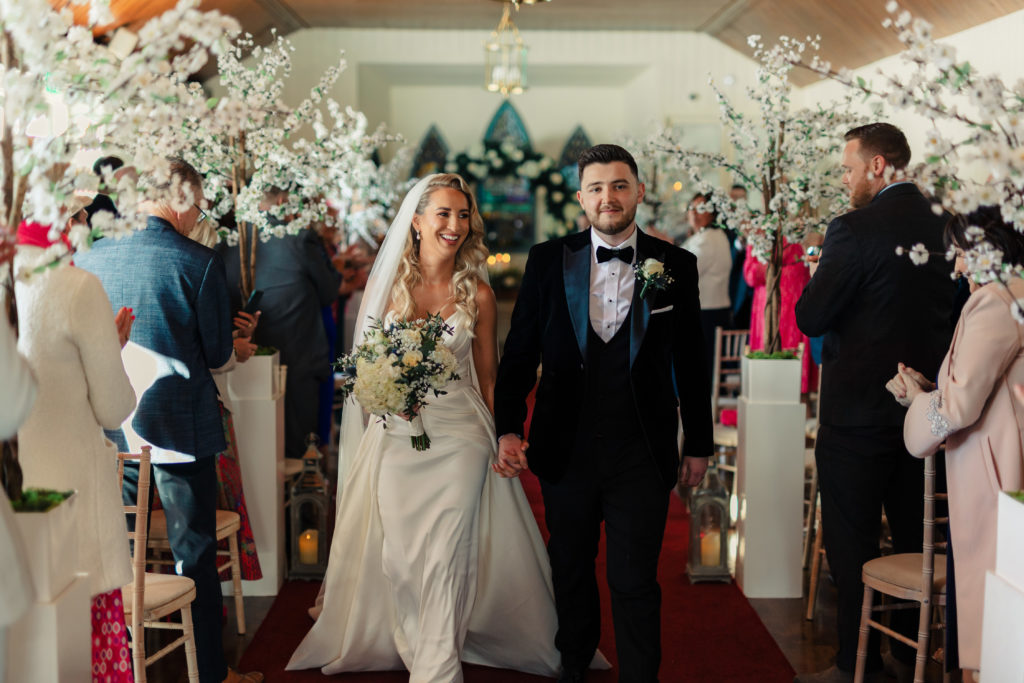 The Beauty Journey
In the lead up to the wedding I didn't have any facials or wedding prep, I stuck to my usual routine to avoid any breakouts as advised by many. I had Robyn Byrne for make up who knew exactly what I wanted on the day as my request was full coverage with a glow and to emphasise my eyes which she fulfilled and more. We had Rachel Lowry for hair and after being at a trial with her she completed the waves of my dreams which stayed in place perfectly for the day and night. My local beautician Rachel Meyler had me with her for a full day leading up to the wedding day for BIAB nails, brow lamination and LVL lash lift along with hosting a night for myself and bridesmaids for spray tan where she had prosecco and chocolates on arrival. The girlie night she hosted got me really excited for my wedding, we had such a laugh! My scent on the day was a Christmas present from my father in law which I kept for my wedding day, I had never smelt or used this perfume before, it was molecule 1 and I loved it and received many compliments on the day. He went on his own to Brown Thomas to request a scent for me so I felt it was worth keeping it for my wedding day!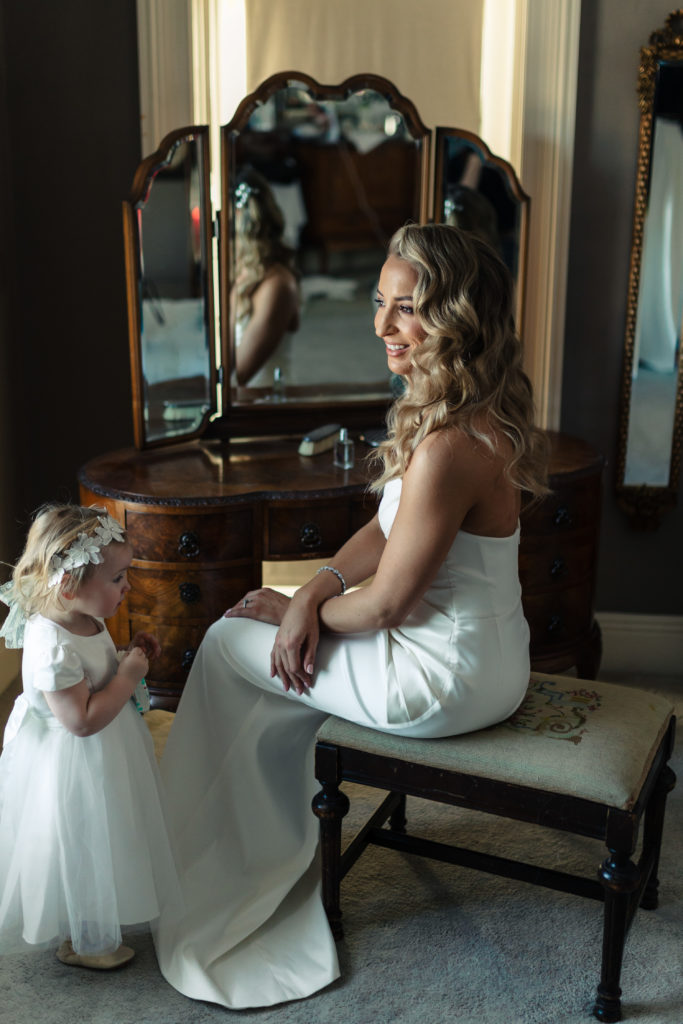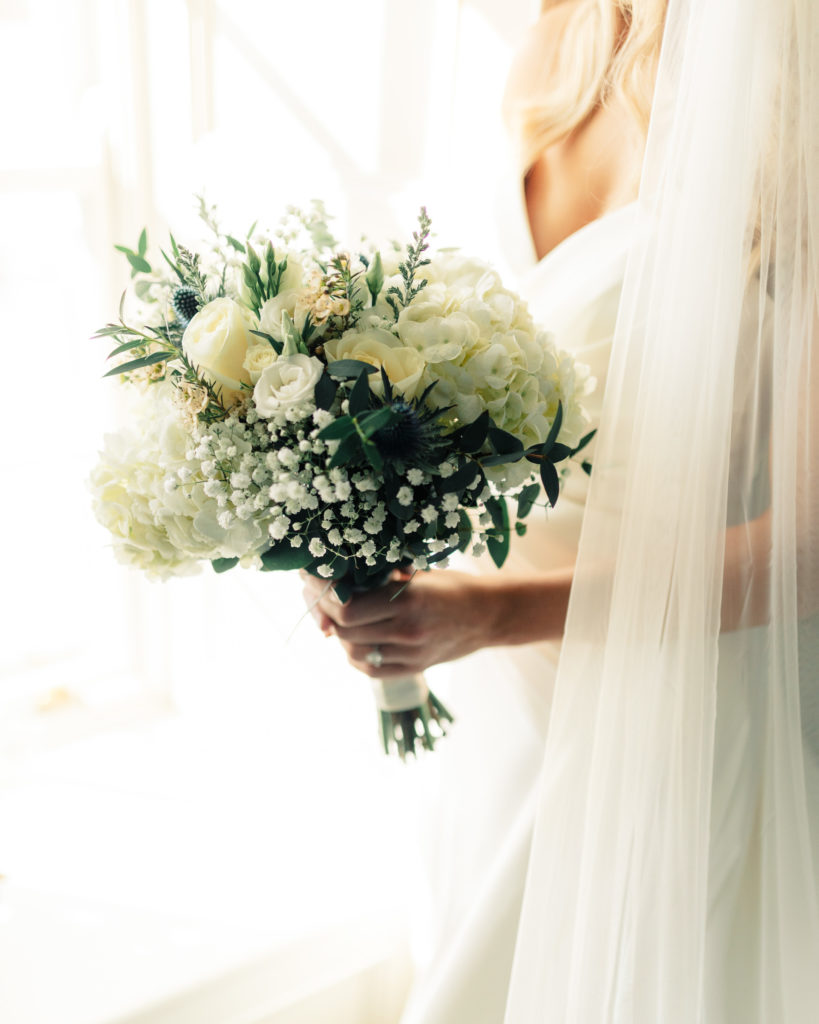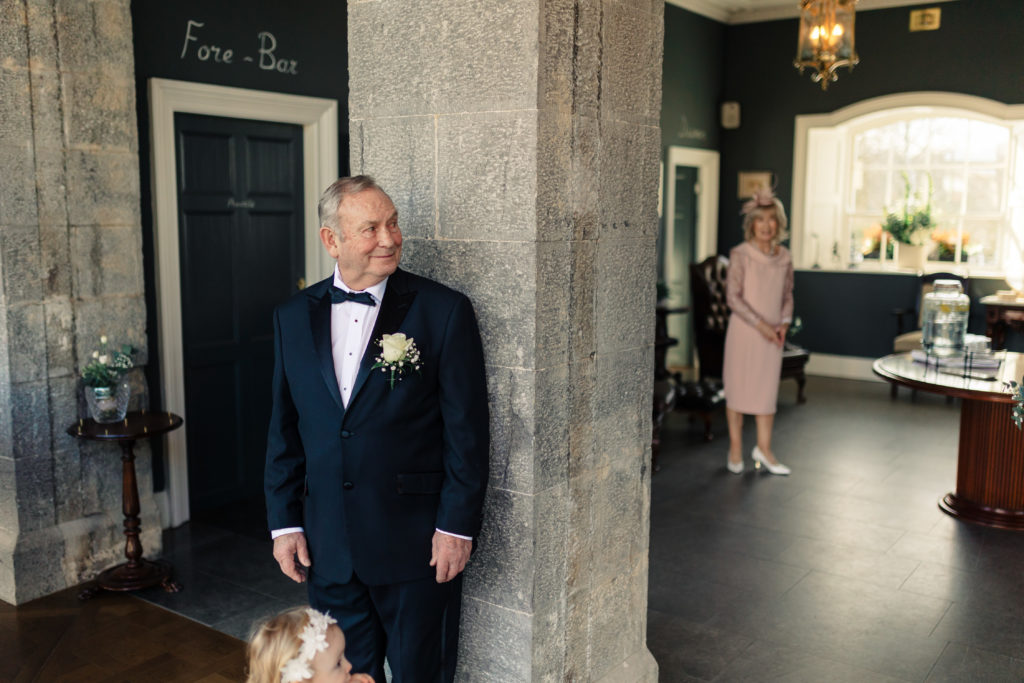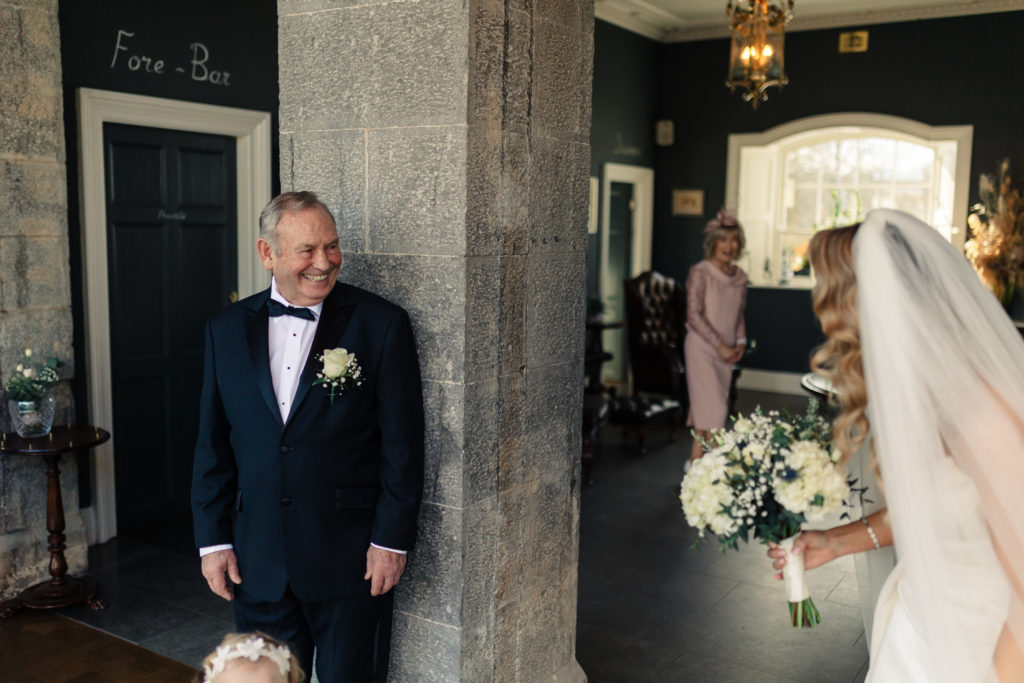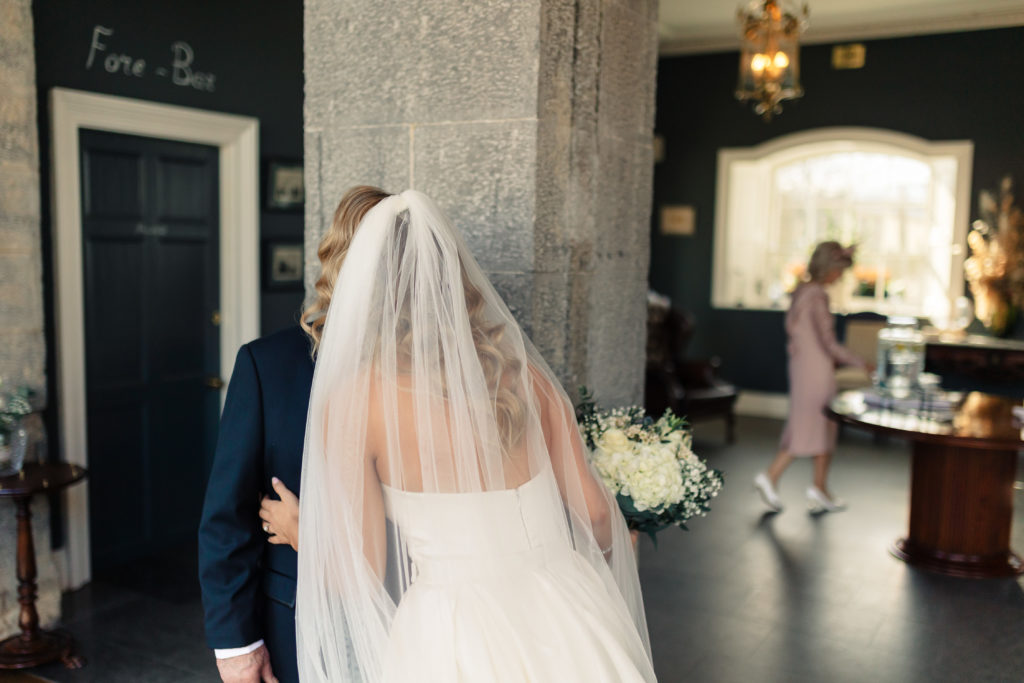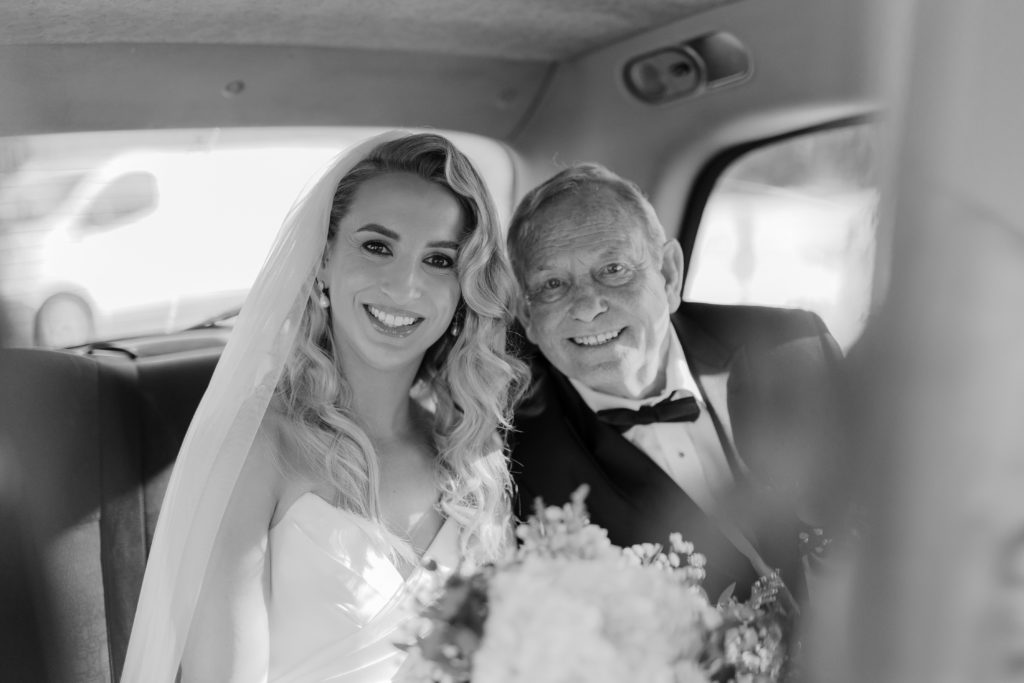 The Dress
After a recommendation to visit MK Bridal Boutique in Navan, I booked my appointment when my maid of honour was home for the summer from Dubai. This was the 1st shop I went to visit and my lovely mam came along with us. I didn't have a specific style in mind as I wanted to try on a couple of styles to see what would suit. When the girl look a look at me she pulled out the Lika dress by Eva Lendel. I wasn't too sure when seeing it on the hanger but said I would try it on; I did and fell in love with it. I said "Am I supposed to like the first dress that I try on!". I tried on the other styles and nothing compared to the Lika which I put on again and said "Yes to the Dress". It was timeless and elegant and I loved the dramatic overskirt which I removed after the first dance. I got a bow made by Eva Lendel which I placed on the back of the dress when I took off the overskirt. It was my dream dress! The girls in MK recommended shoes from Rainbow club which is where I ended up purchasing my shoes, as you can send them back after and have them dyed to any colour you wish. My experience with MK bridal was great, they made me feel really special on the day and also gifted a prosecco glass for the day of our wedding which I used the morning of. I have since recommended them onto other brides to be who also purchased there.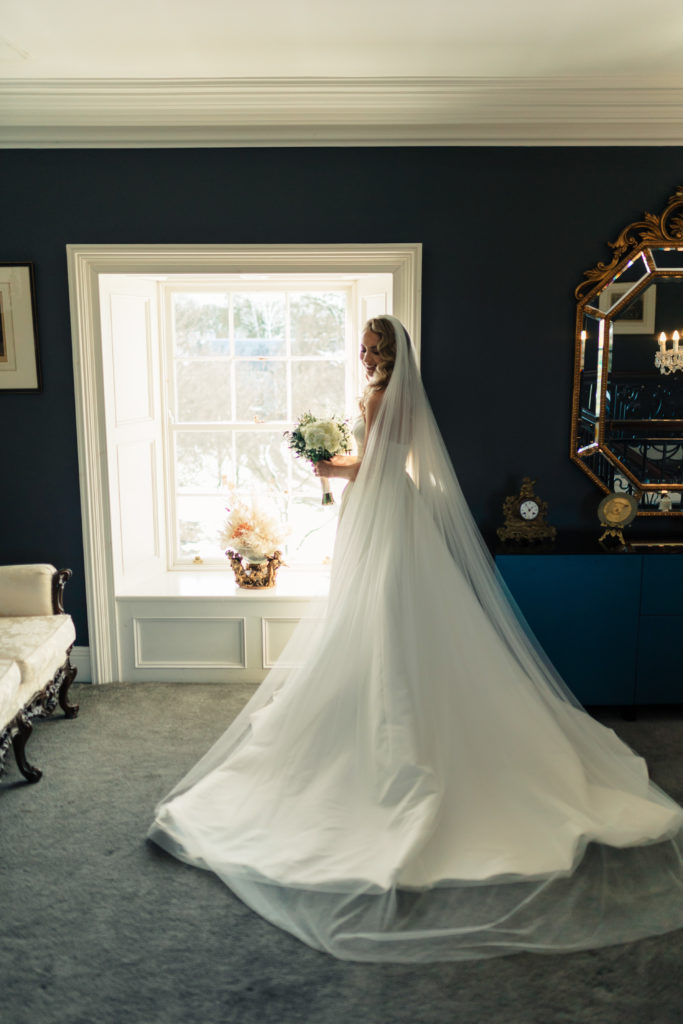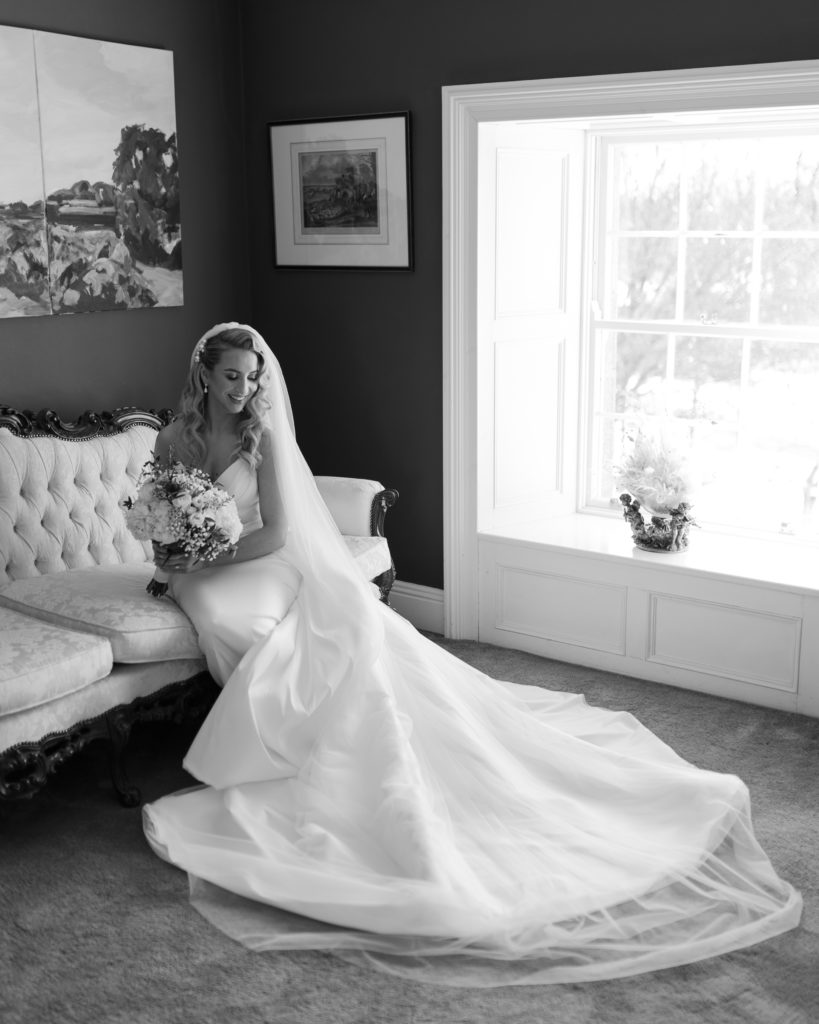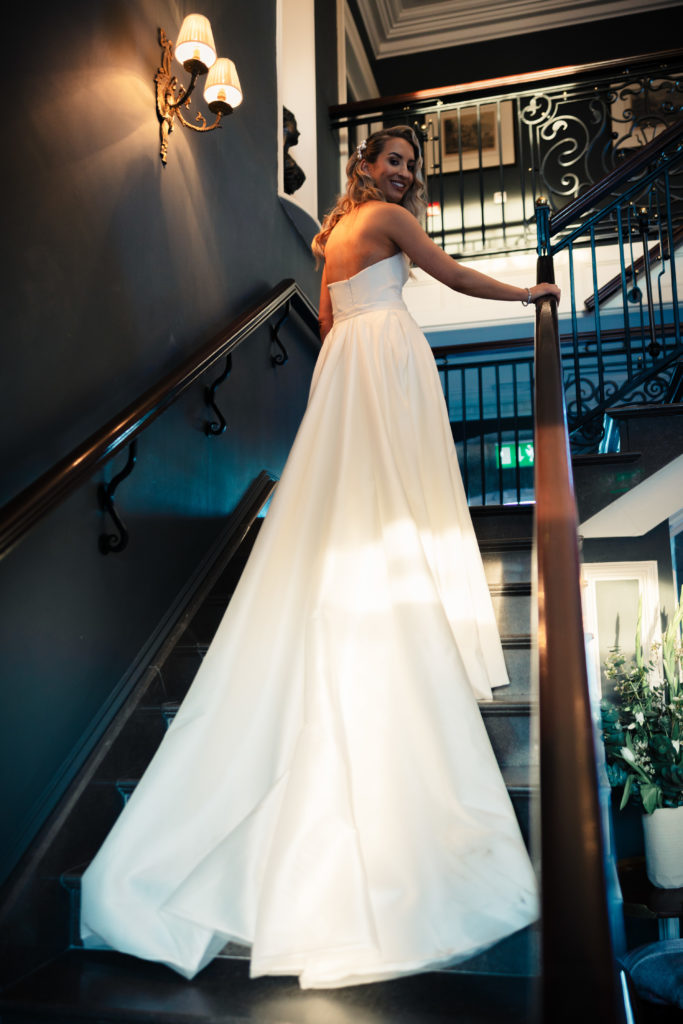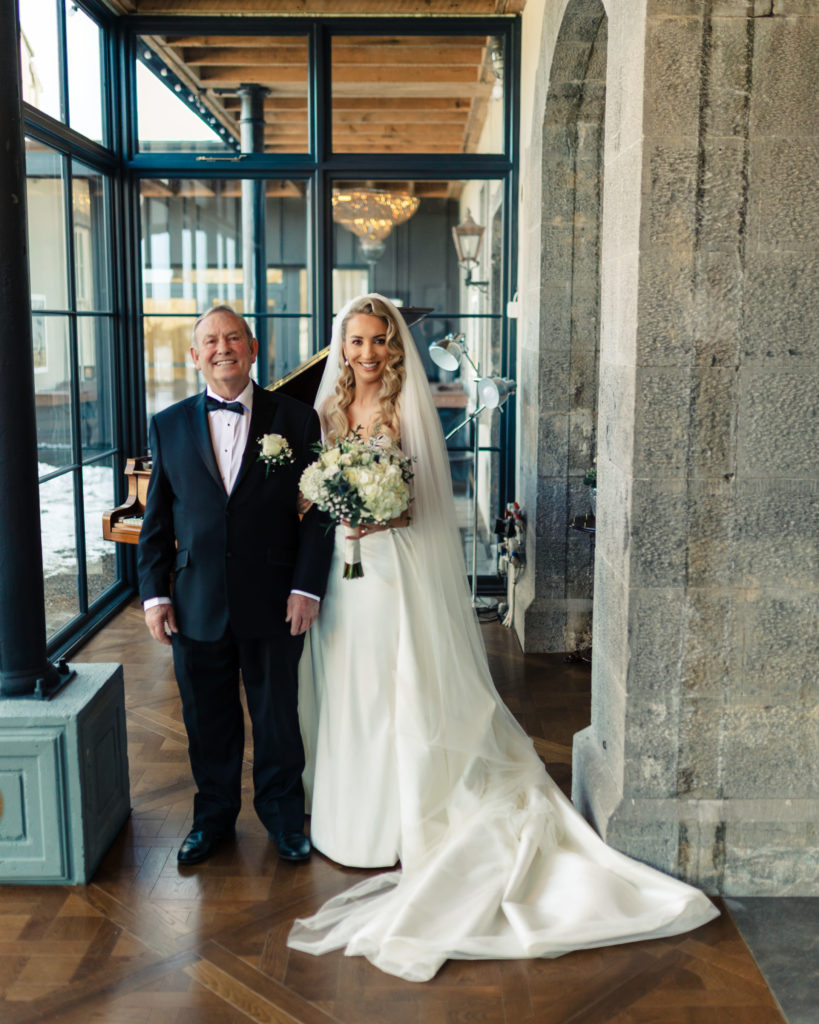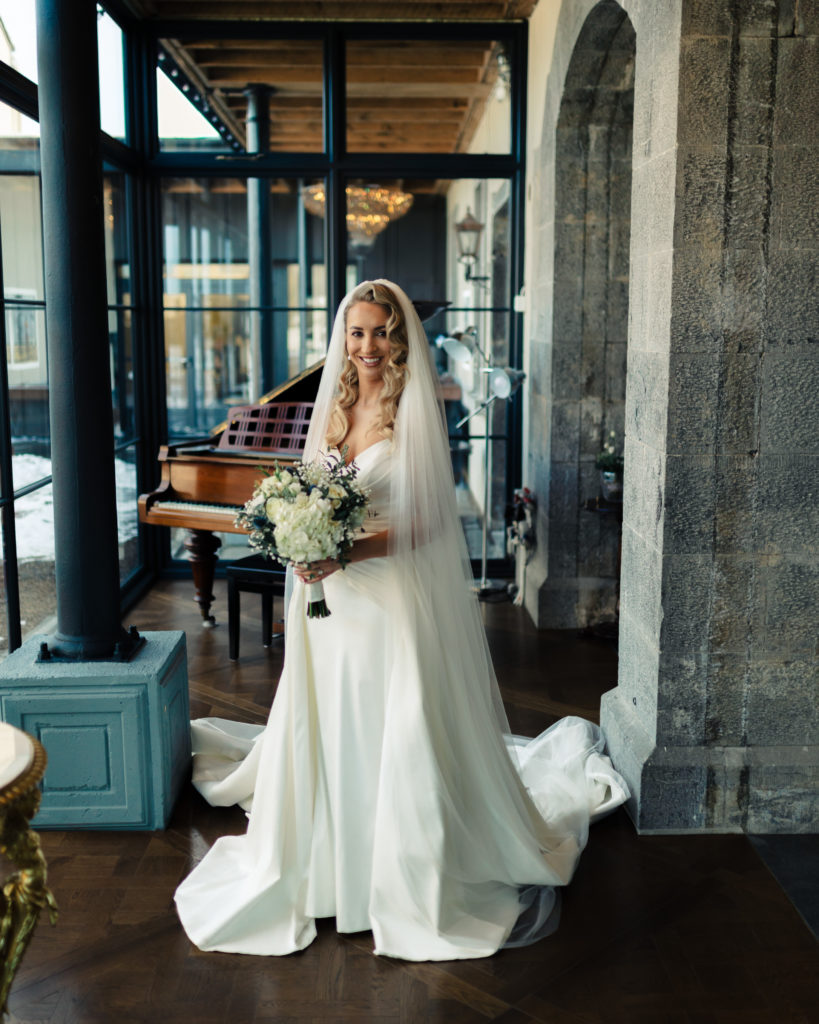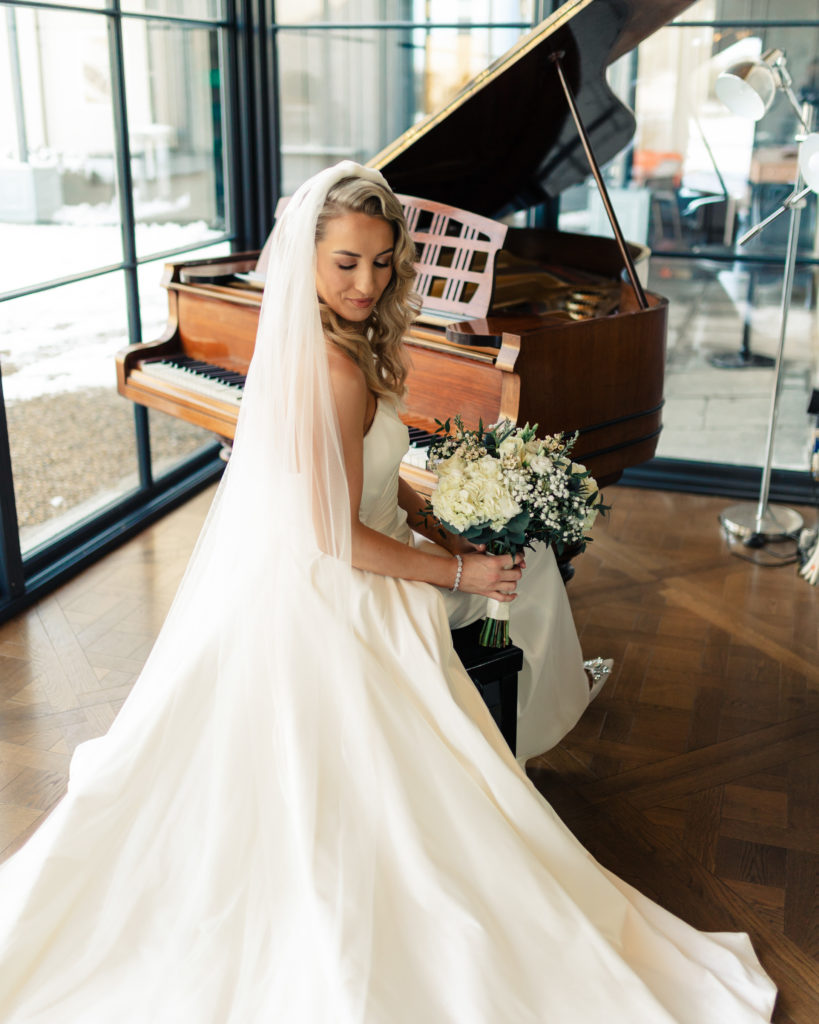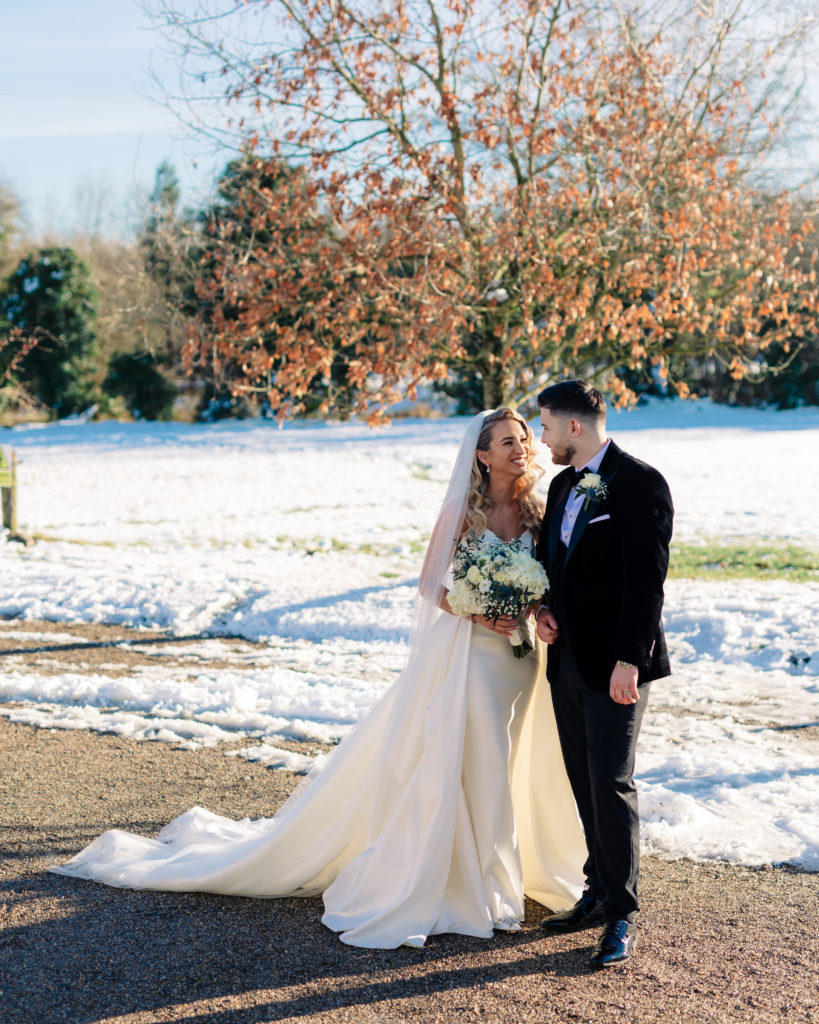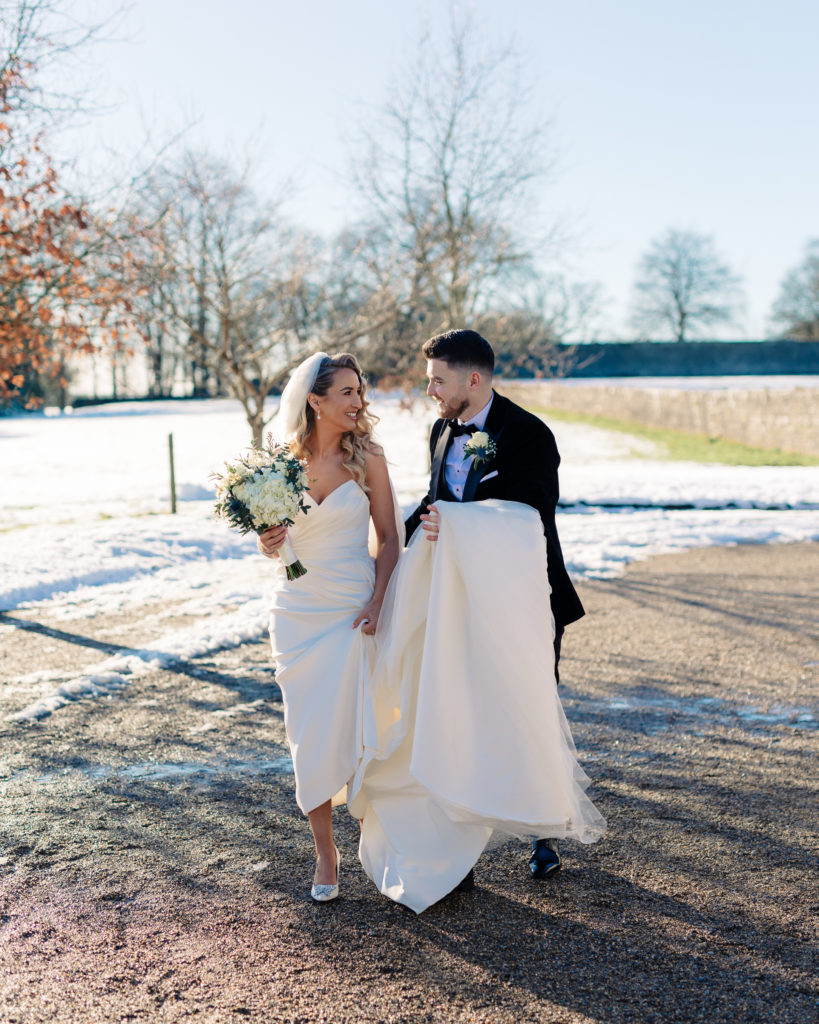 The Groom's Suit
We went to Dorian Blacks in Balbriggan to try on some suits as Craig initially thought he would go like a tweed suit and they specialise in Celtic tweeds there. We booked an appointment and Craig tried on multiple suits and ended up with black tie which I knew would suit my dress style perfectly and looked sophisticated and classic on him. He booked a further appointment with his groomsmen where they were brought into a room to get measured and have try ons with a couple of beers which was a really nice experience to have. Craig wore a velvet black jacket to match in with our son Ross's velvet jacket which we purchased for him in Next. The groomsmen also had a black tux with a statement velvet forest green dickie bow to compliment the bridesmaid dresses.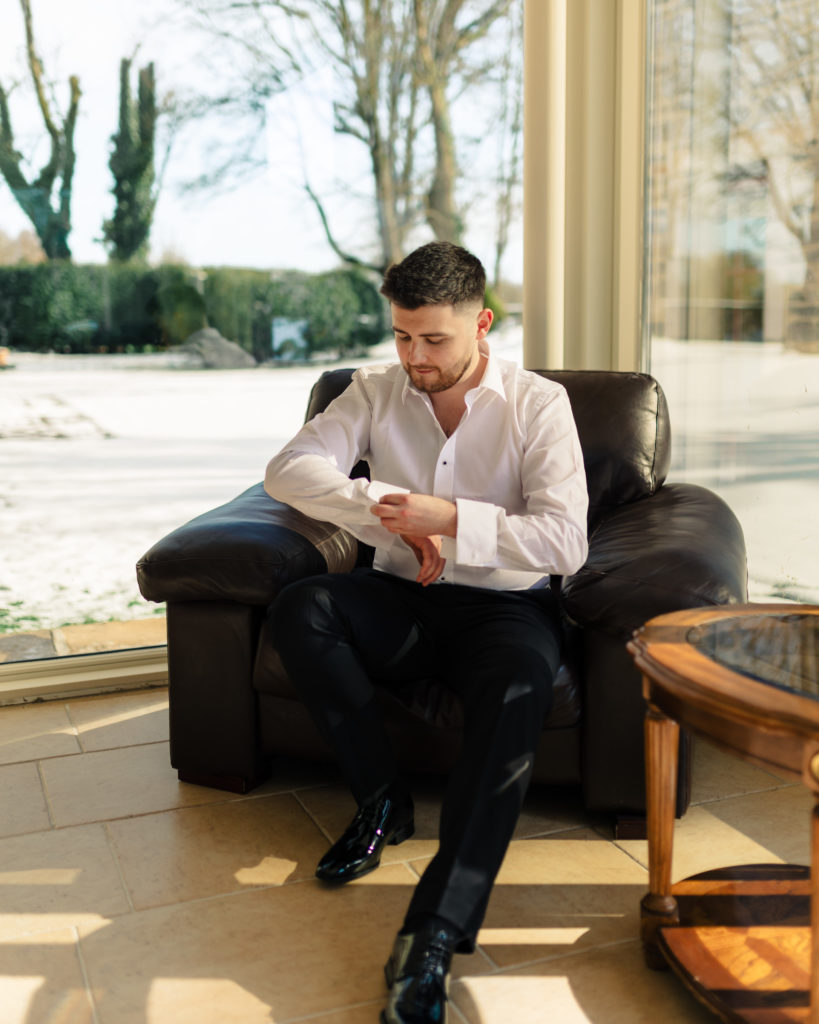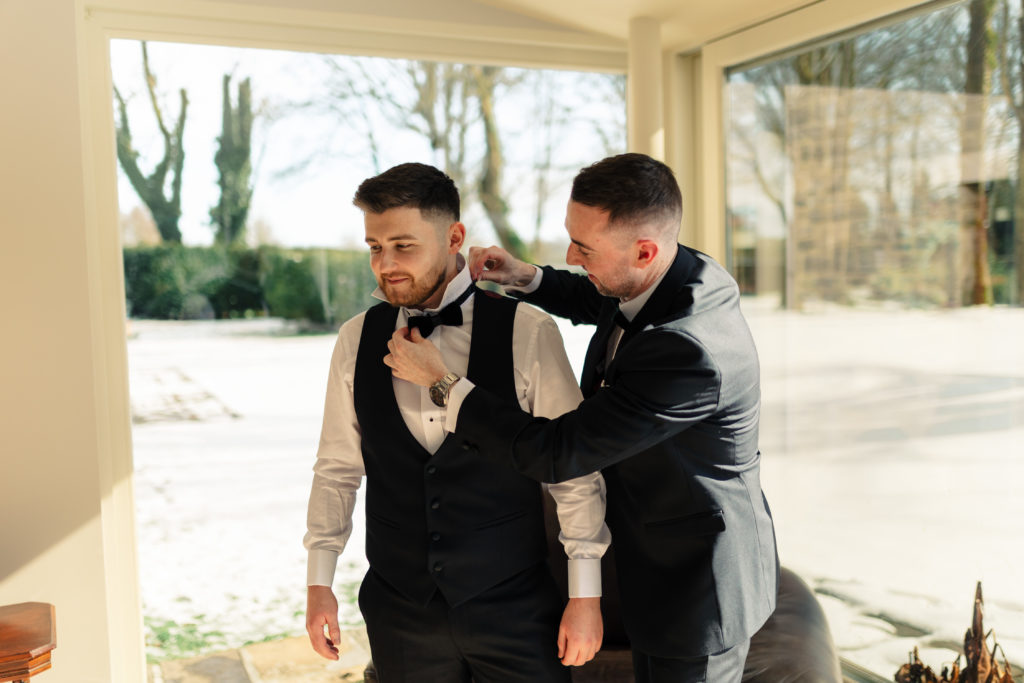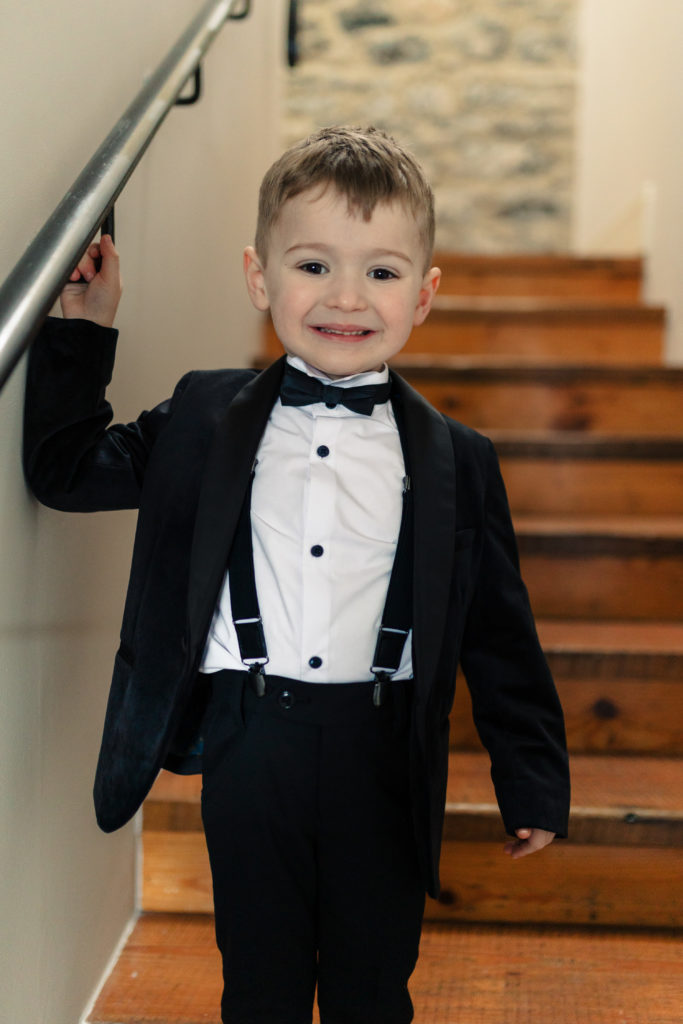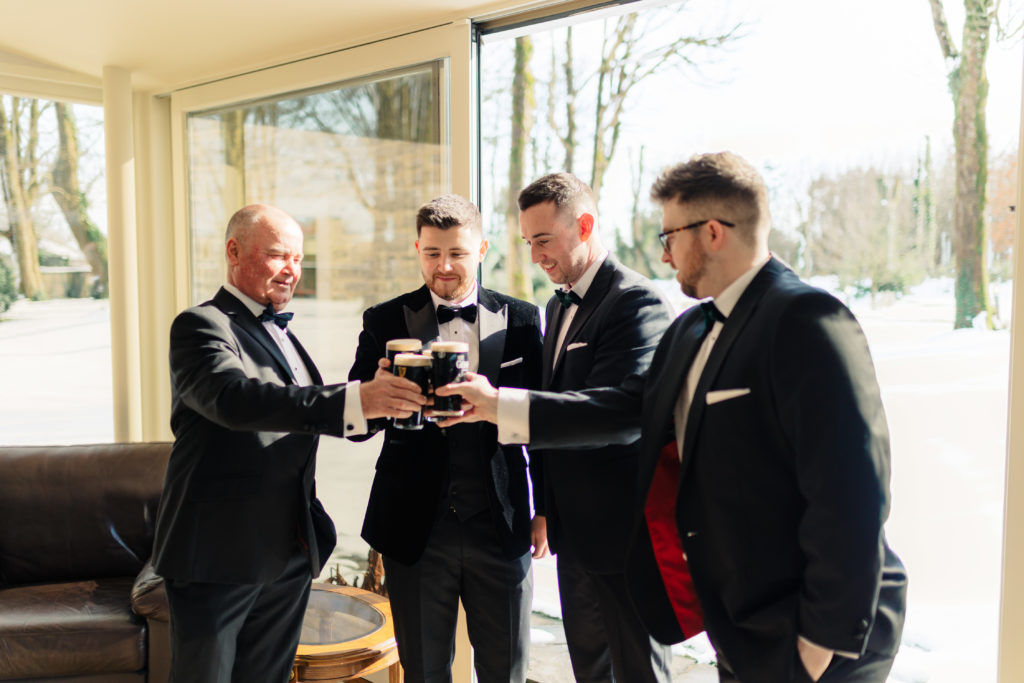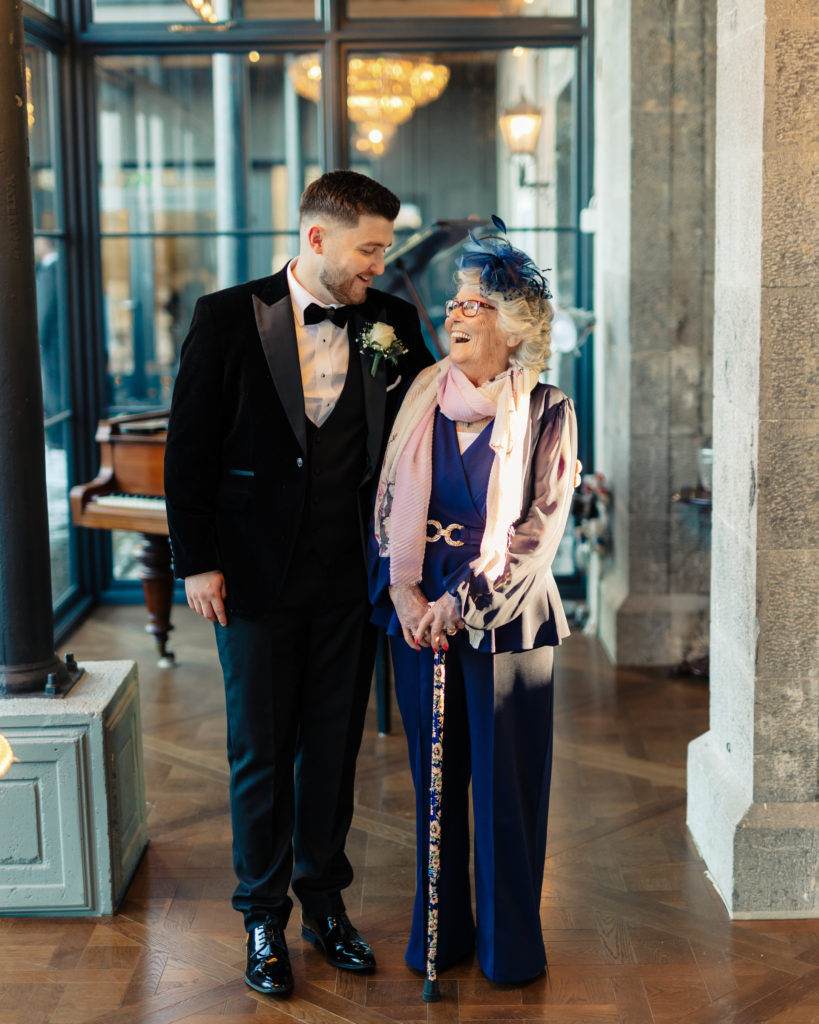 The Bridesmaids
My Stunning Bridesmaids were my two best friends Megan Harrison, who I met when I was dancing in my younger days, and Louise Woods, who I went to school with. I couldn't have chosen two better girls to be by my side throughout this experience; they pulled out all the stops and organised an amazing hen party weekend in the Galgorm, these girls know me better than anybody! The girls decided on the colour forest green for their dresses which I loved as all my décor and flowers where white with greenery so I knew this would suit in with the theme really well. I let them make there own decisions on the dresses as I value and trust there opinions and style. We found there amazing dresses on Silkfred, we ended up purchasing the same dresses but with different styles at the top to suit the girls, they complimented them both and the girls felt great in them. I purchased their jewellery along with my own from Rosie & Dott, I wanted them to be able to get the wear of them again and not just for the day so they each picked their own pieces. We had my daughter Lucy as flower girl, her dress and cardigan were from Monsoon and her shoes from Danty Bear. She was 18 months old and did a great job walking down the aisle with my mam. My son was page boy, dressed like his dad in a tux waiting at the top of the aisle for me. He did a brilliant job as page boy and took his job very seriously, he was prompted by his grandad to get ready and stood with the rings on a crochet cushion to bring to us.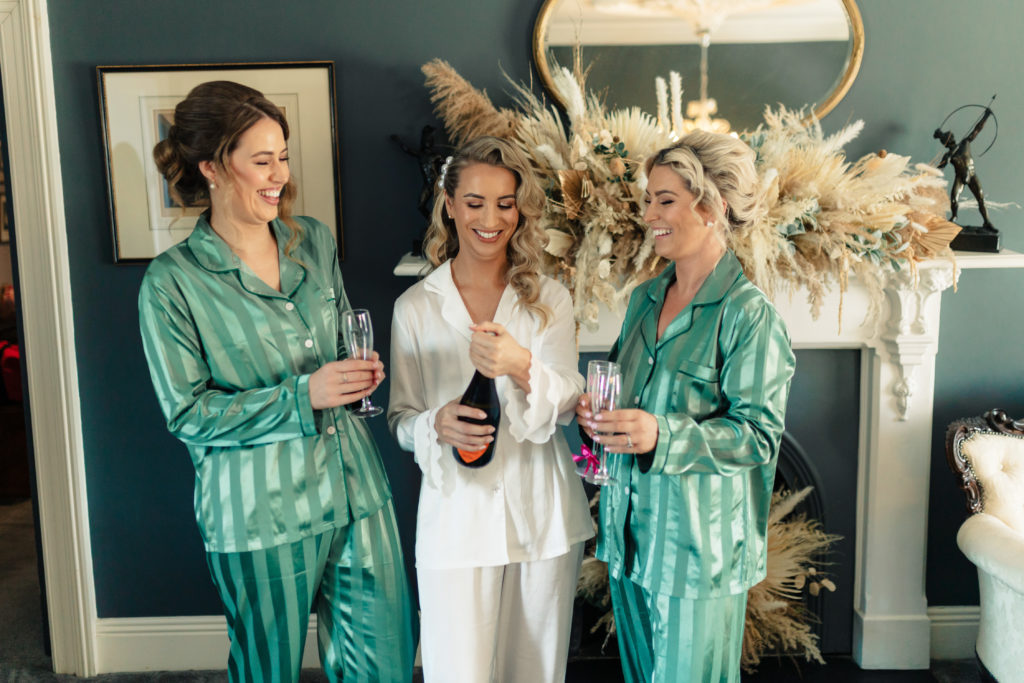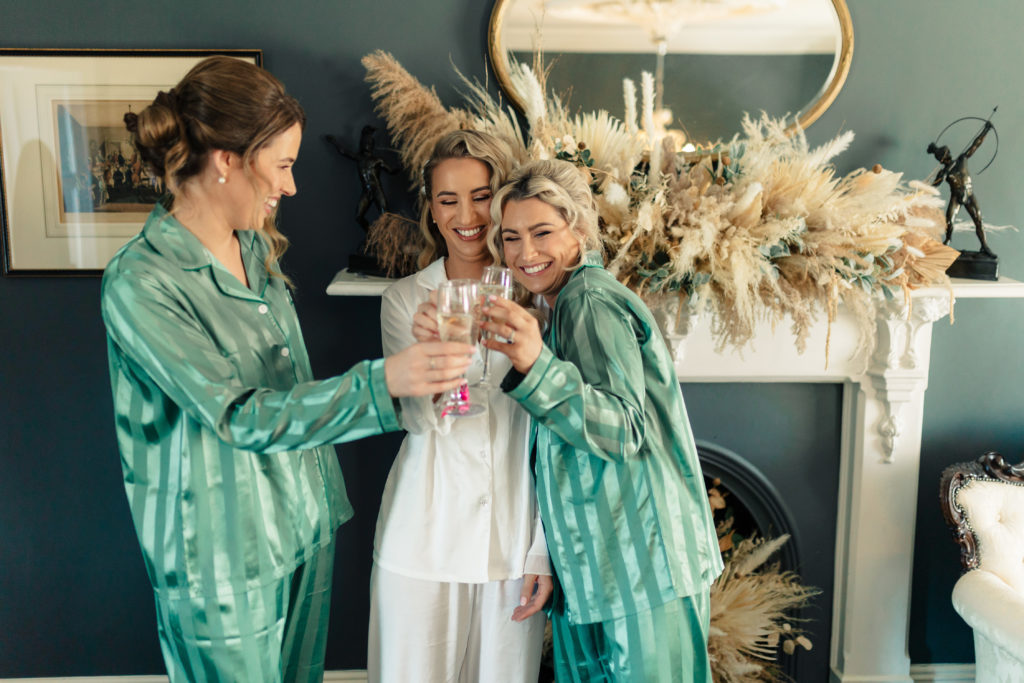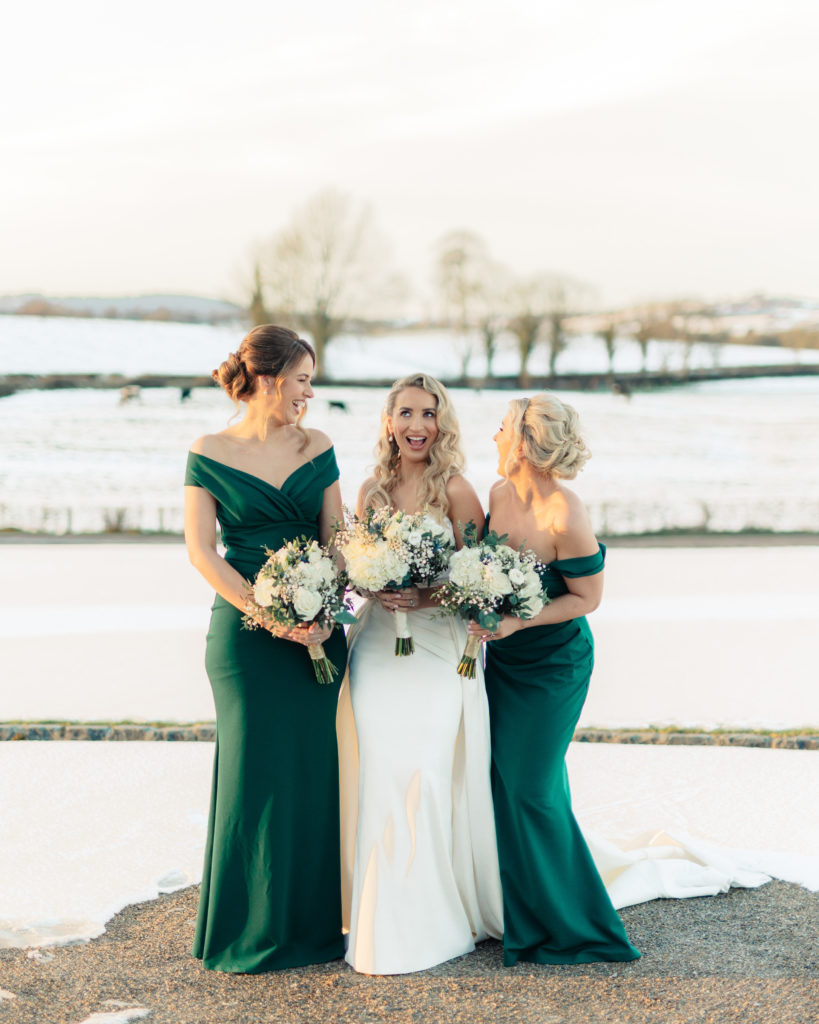 The Venue
We went on an open day to Clonabreany House and we were brought on a tour with Kelly who was our wedding coordinator throughout our relationship with the venue. We always wanted a venue that was exclusive to our wedding and we were interested in a civil ceremony on site. We fell in love with the beautiful Georgian country estate which was restored in 2009 from a master house. We loved that Clonabreany had the orchard room for the civil ceremony which was separate to the house and had a church like appearance to it. We wanted a place that would be able to house our guests overnight which Clonabreany had in the courtyard cottages. The grounds made it for us as they are so picturesque there was so many photo opportunities which was even more breathtaking in the snow. Later into the night, guests have the option of going to the small Sibin pub which is situated at the other end of the venue to the house and the party can continue into the early hours. This was a bonus for us as we were really able to relax and mingle with our friends and family. We were able to decorate the house with our own supplier and we hired Triona flowerball to create a fairytale for us with cherry blossoms and floral arches in the Orchard Room along with fresh white flowers and white cherry blossoms in our banquet room. It made the place even more beautiful than it already was.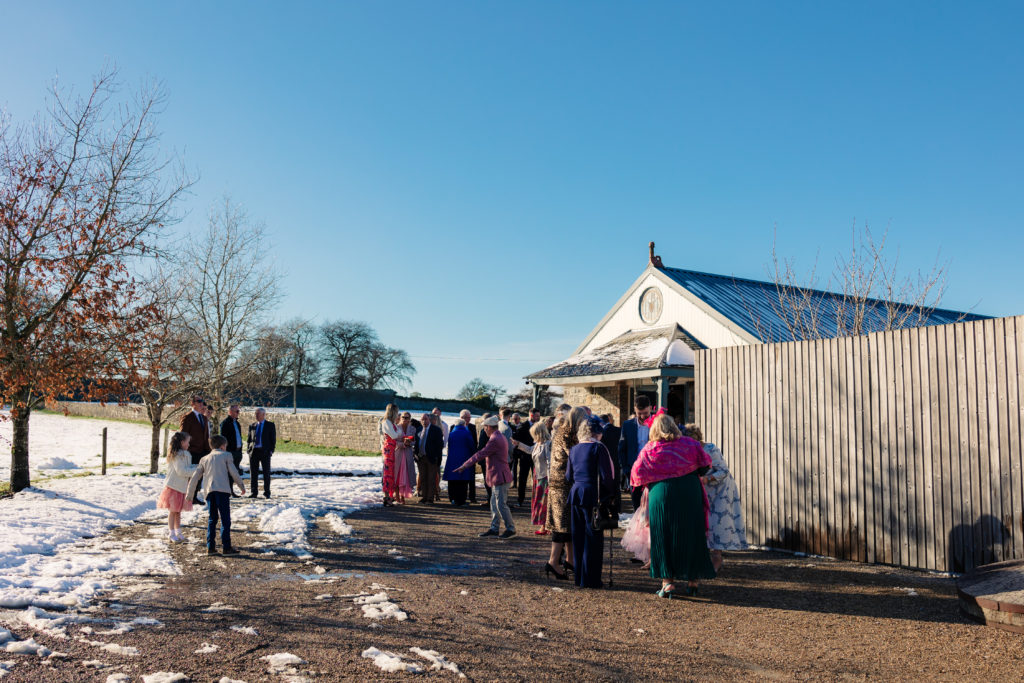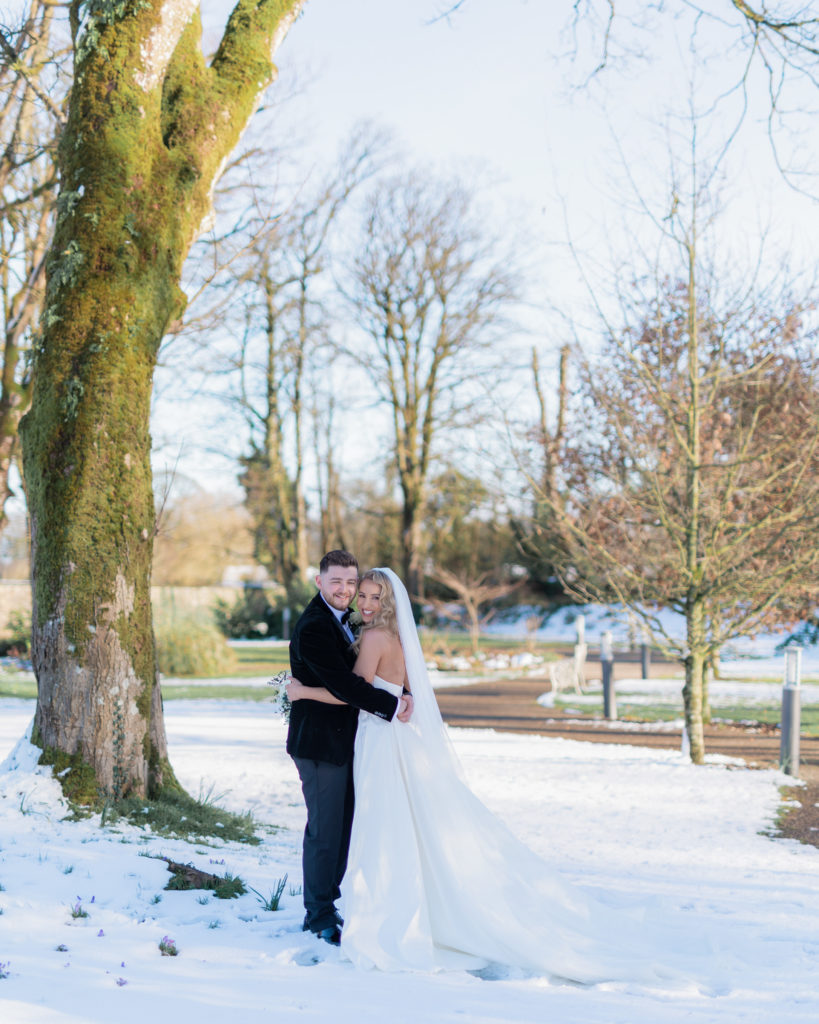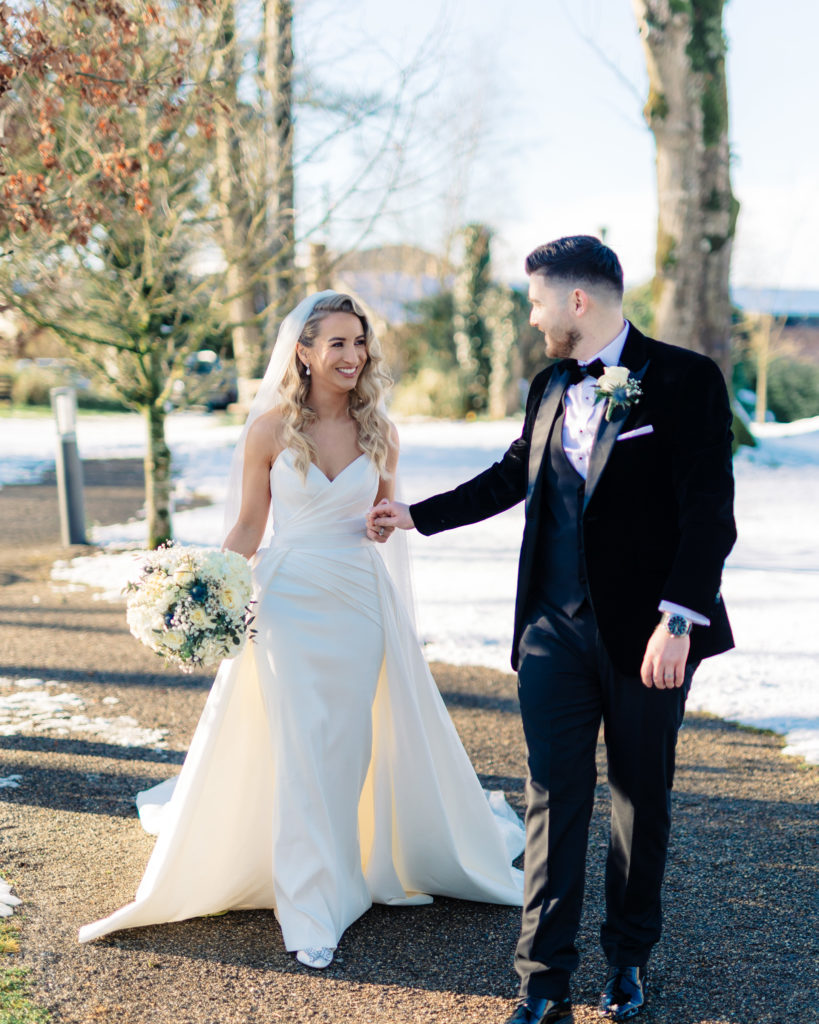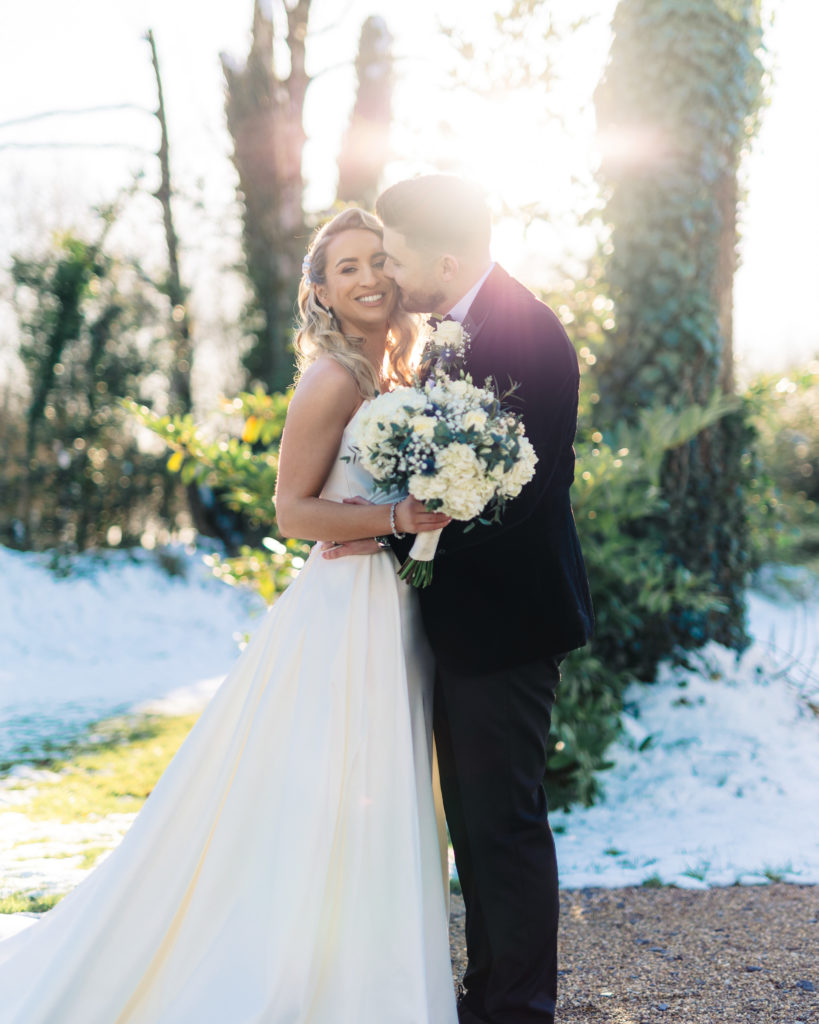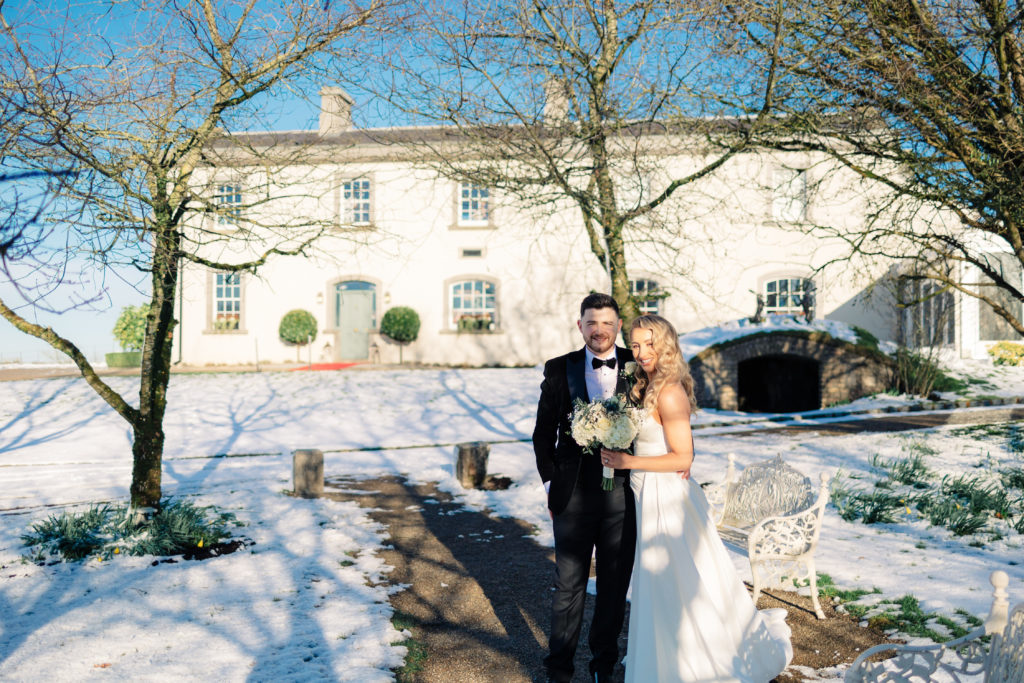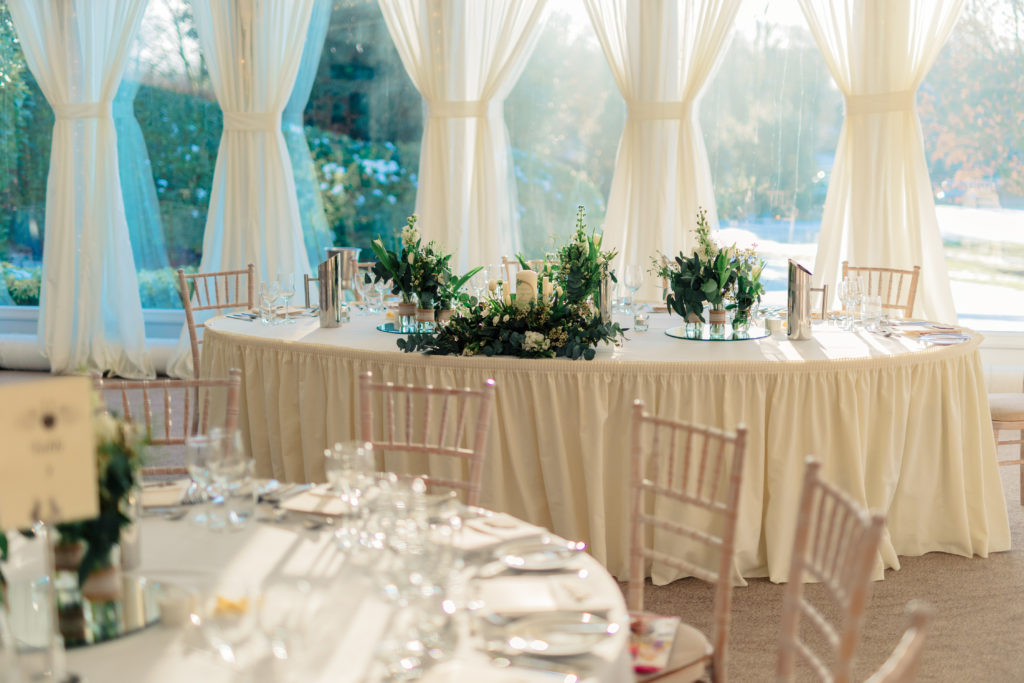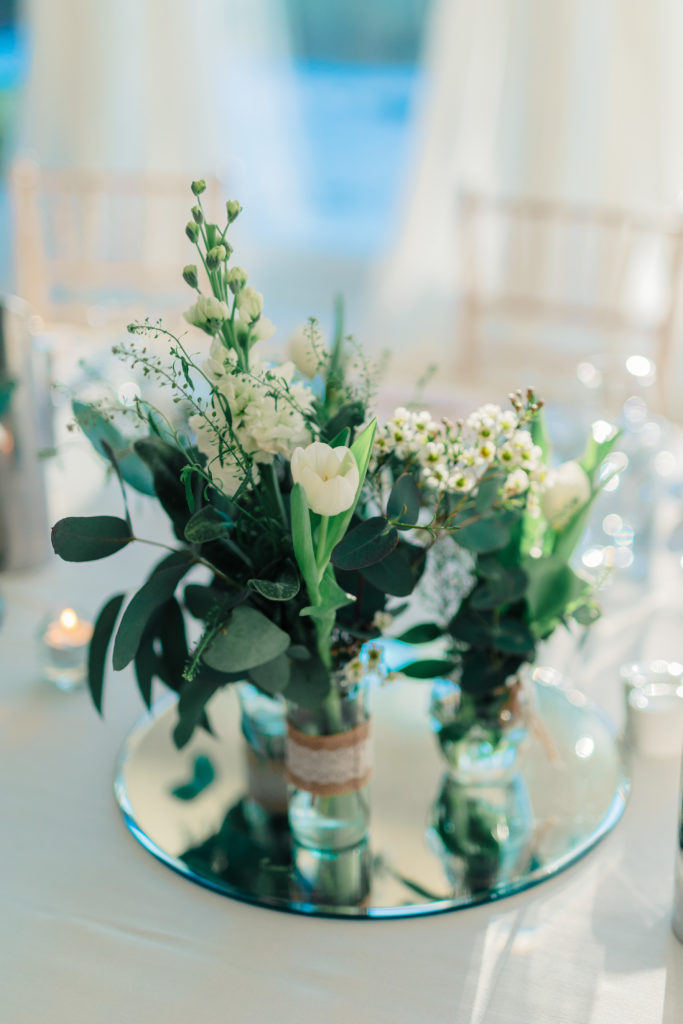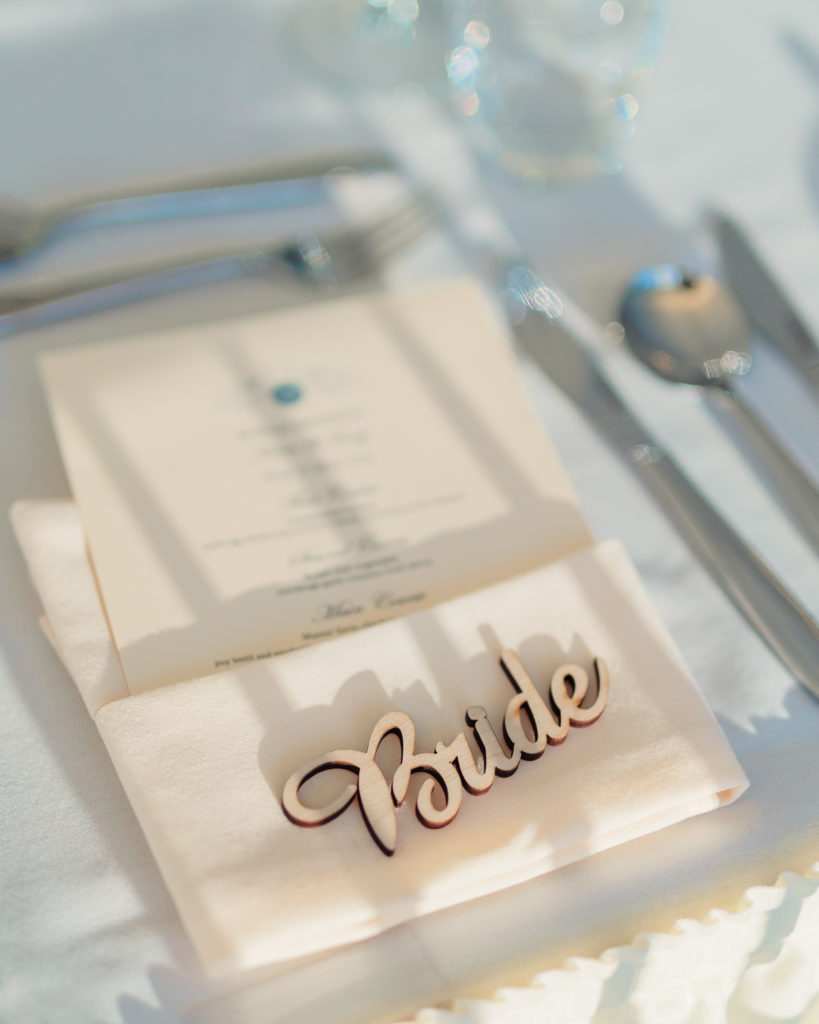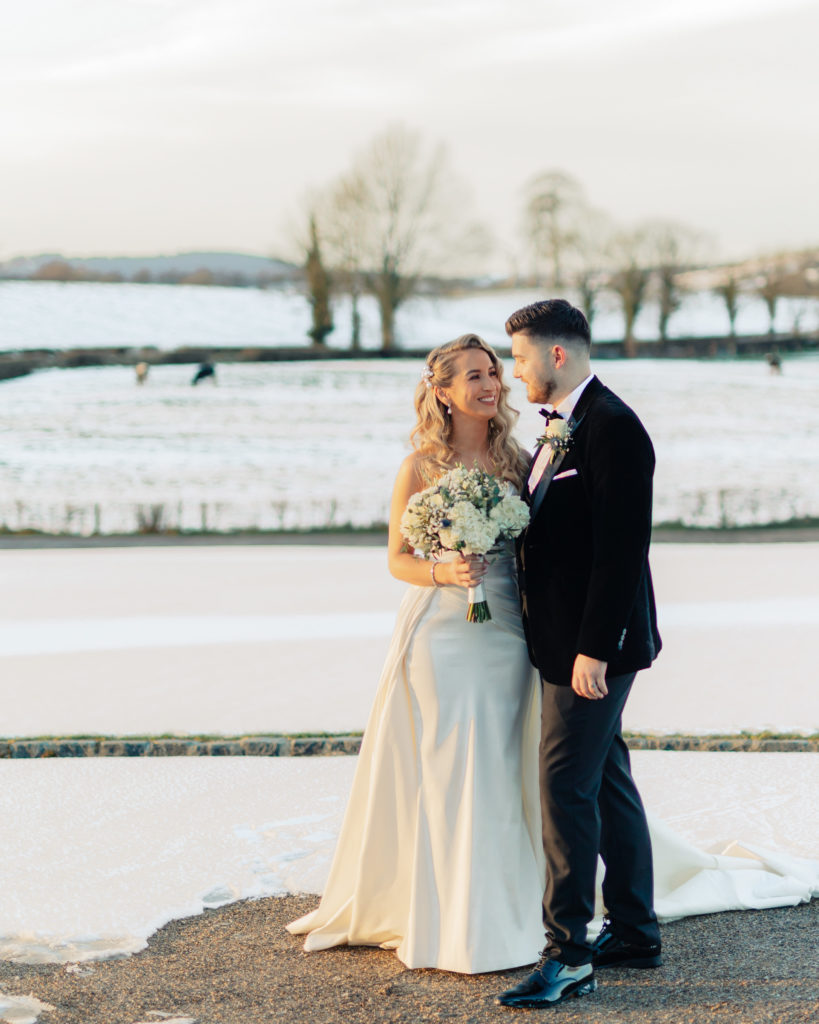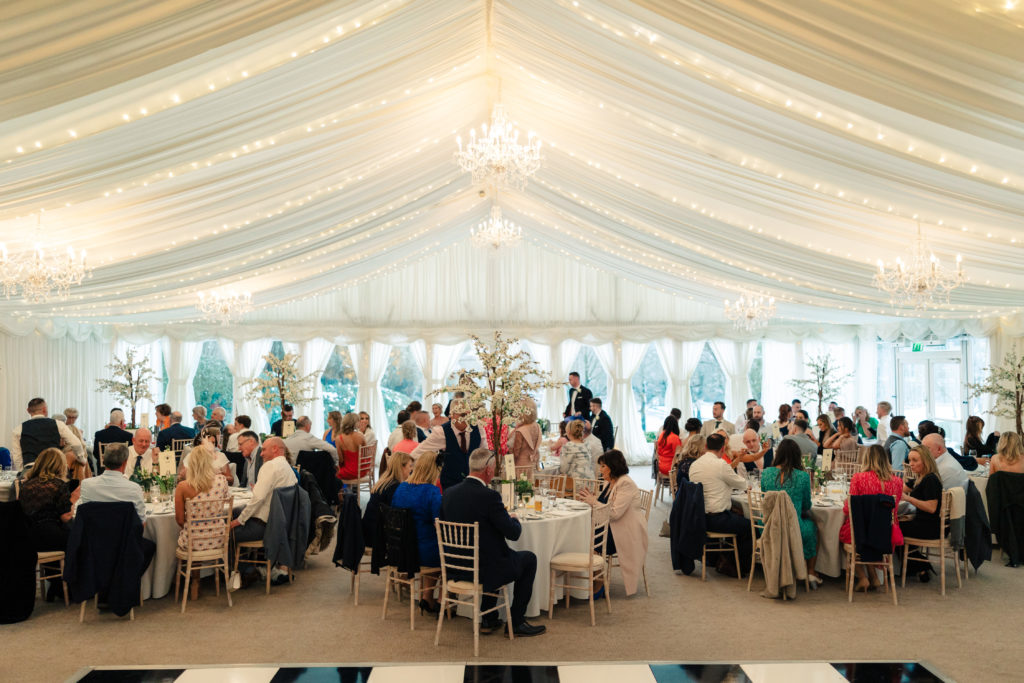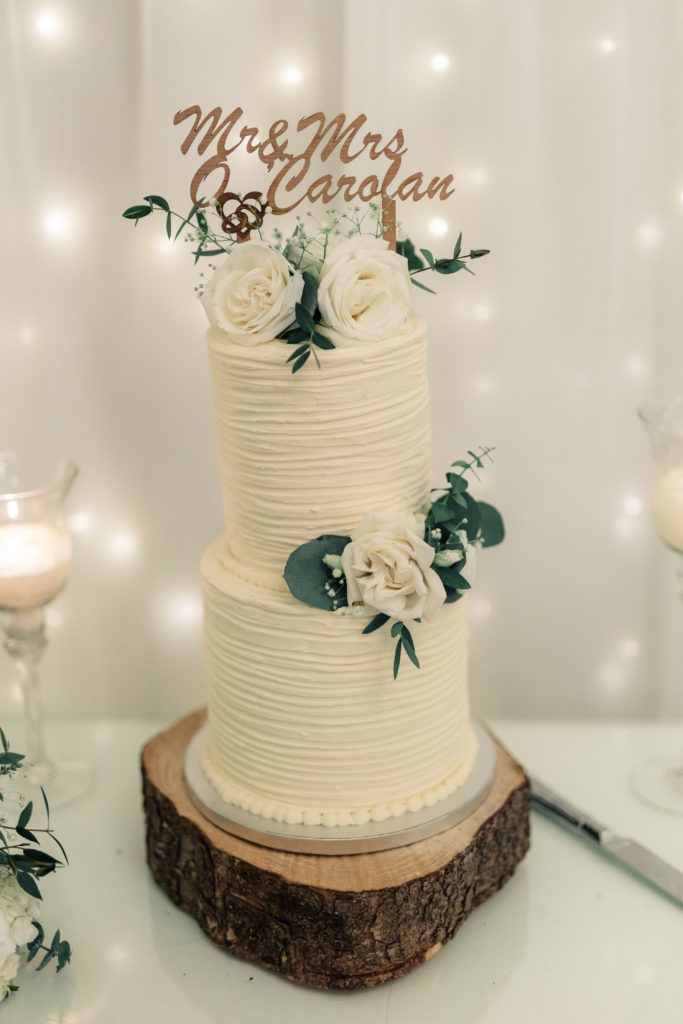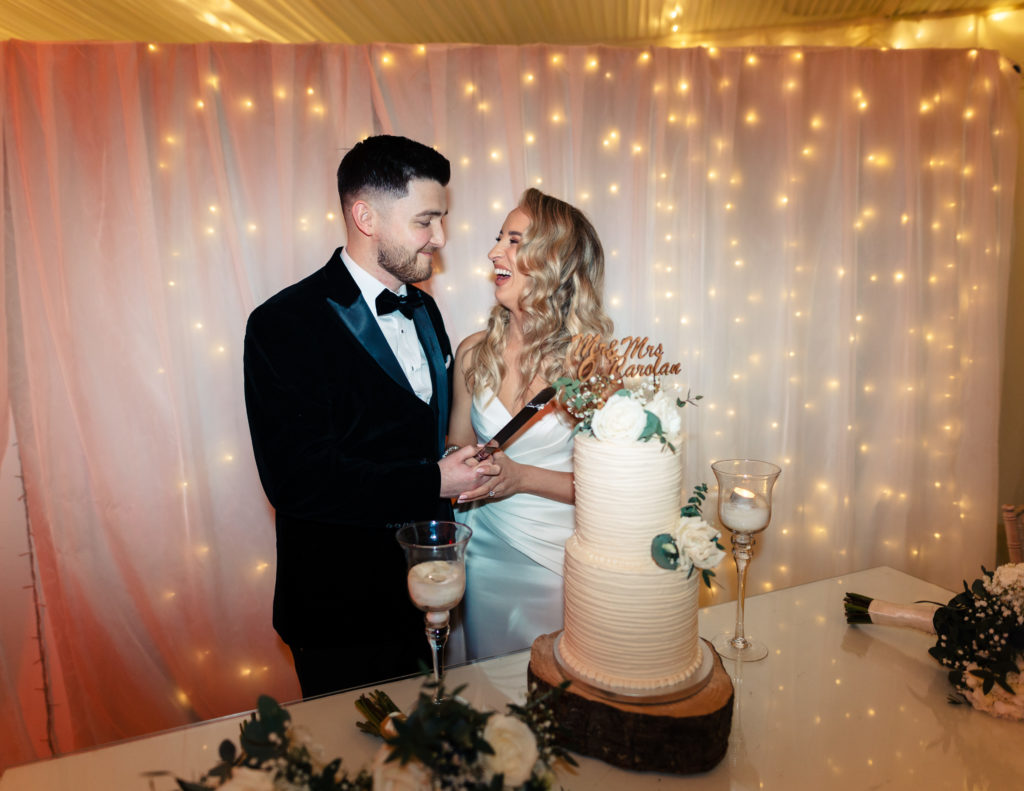 The Entertainment
We wanted a singer for the ceremony and Clonabreany sent us on a list of recommendations, we fell in love with the voice of Kathryn Nea who is an all Ireland champion singer. Her voice is amazing and we had a lot of old Irish wedding songs for our ceremony which complimented her breathtaking voice. She continued to entertain our guests at the drinks reception while we took that opportunity to get our photographs. We had mix tape for our band which followed with a DJ, this was my husbands job and he took the time to research different bands that would be able to entertain us throughout the night and keep the dance floor flowing. We had a sweet table set up for the children which literally went down a treat for the adults too.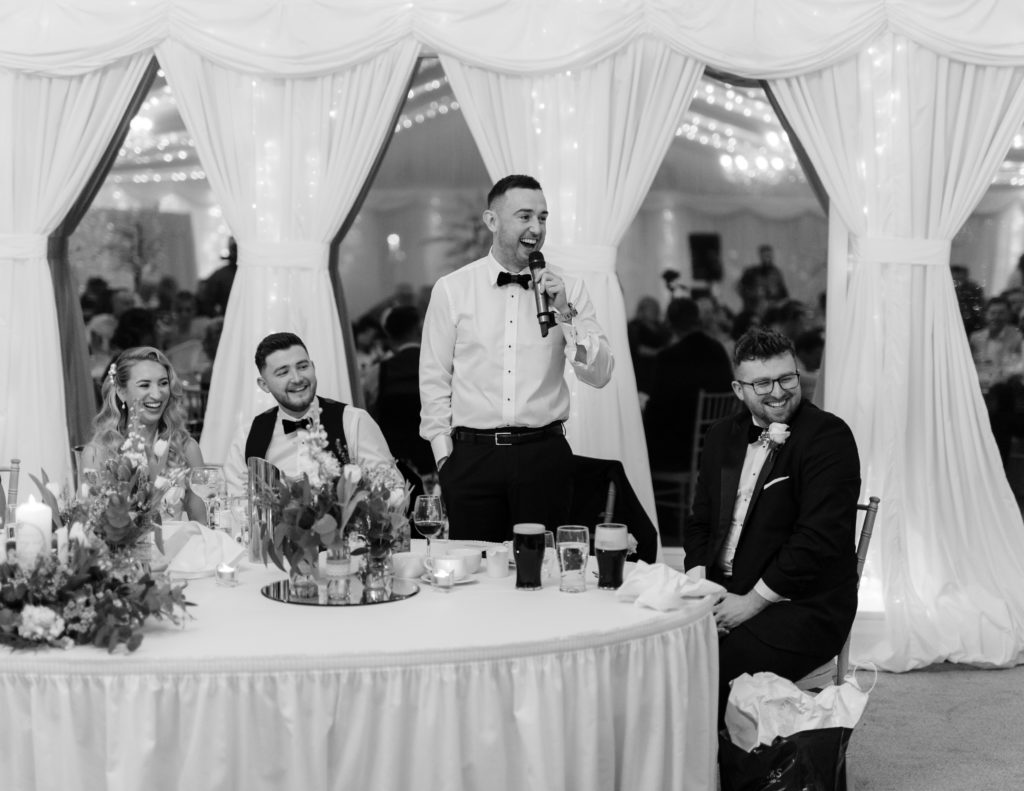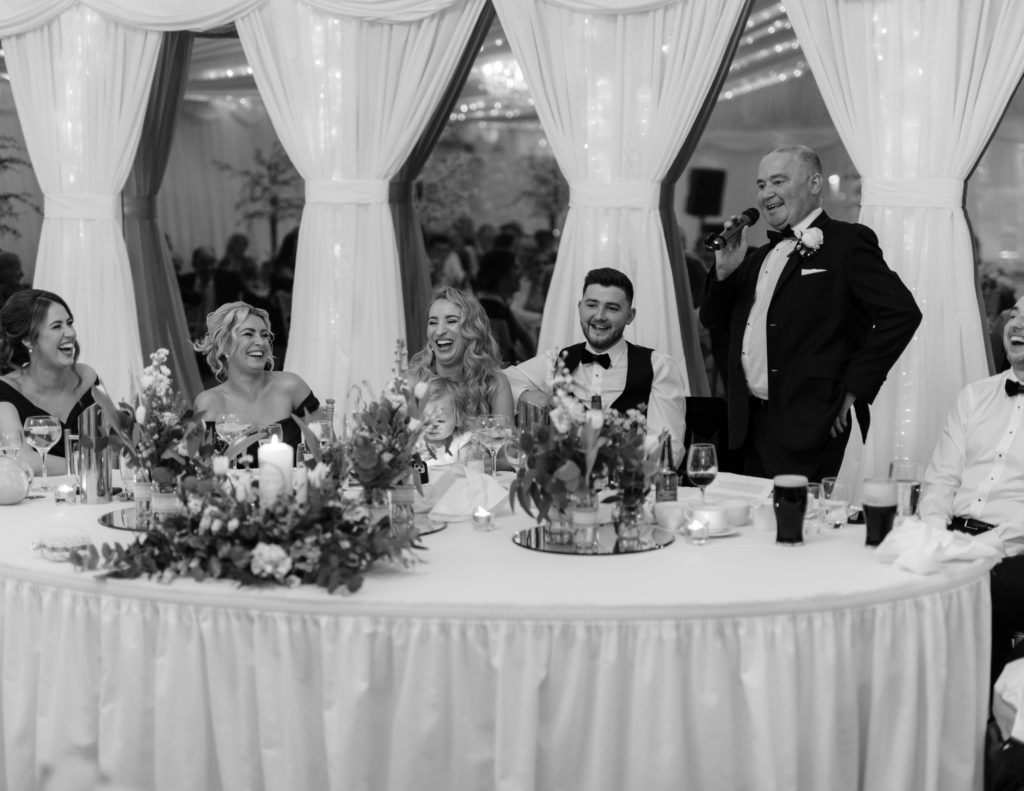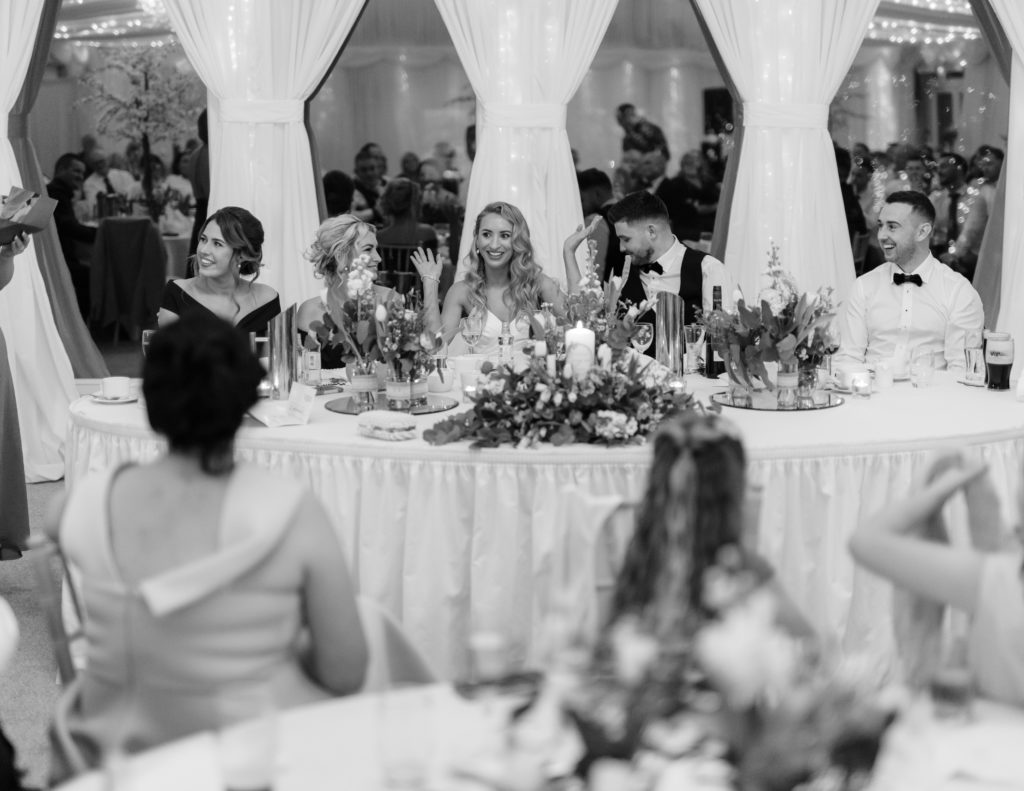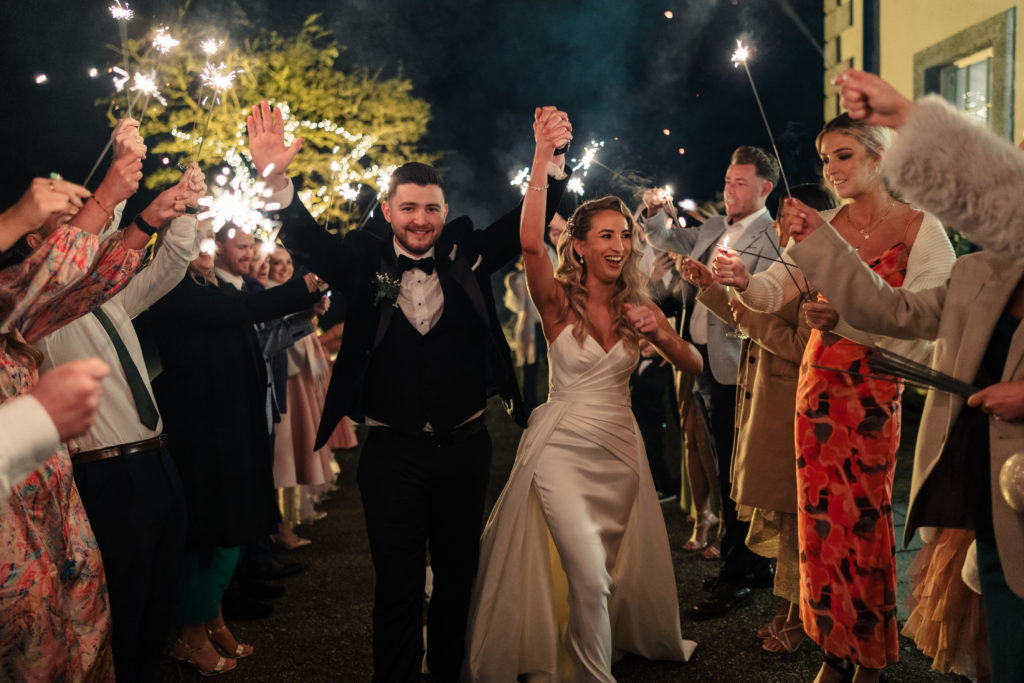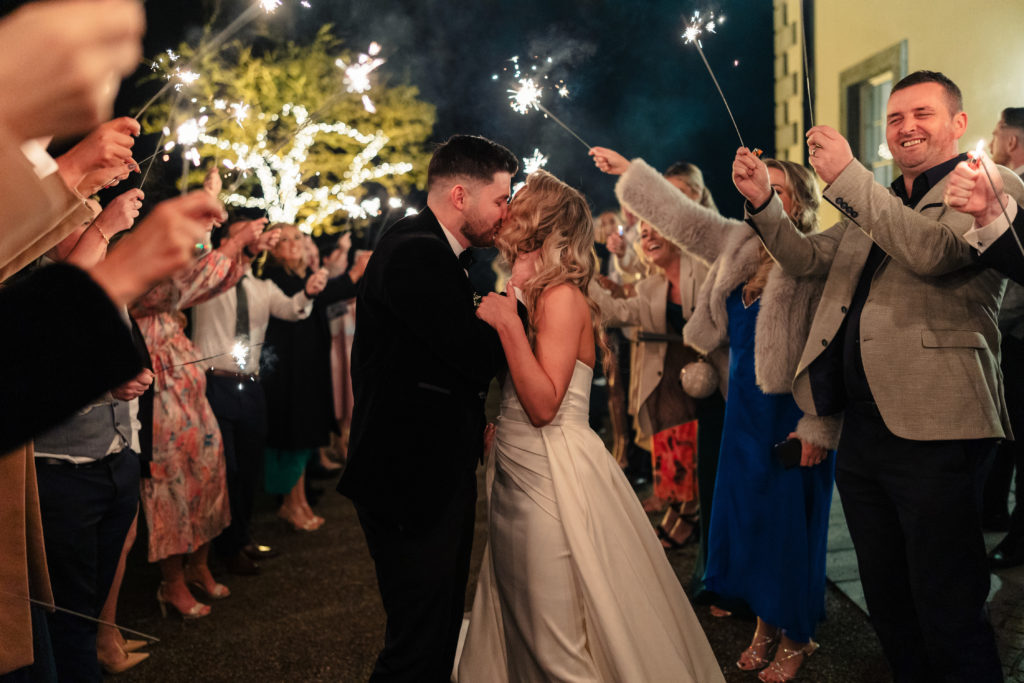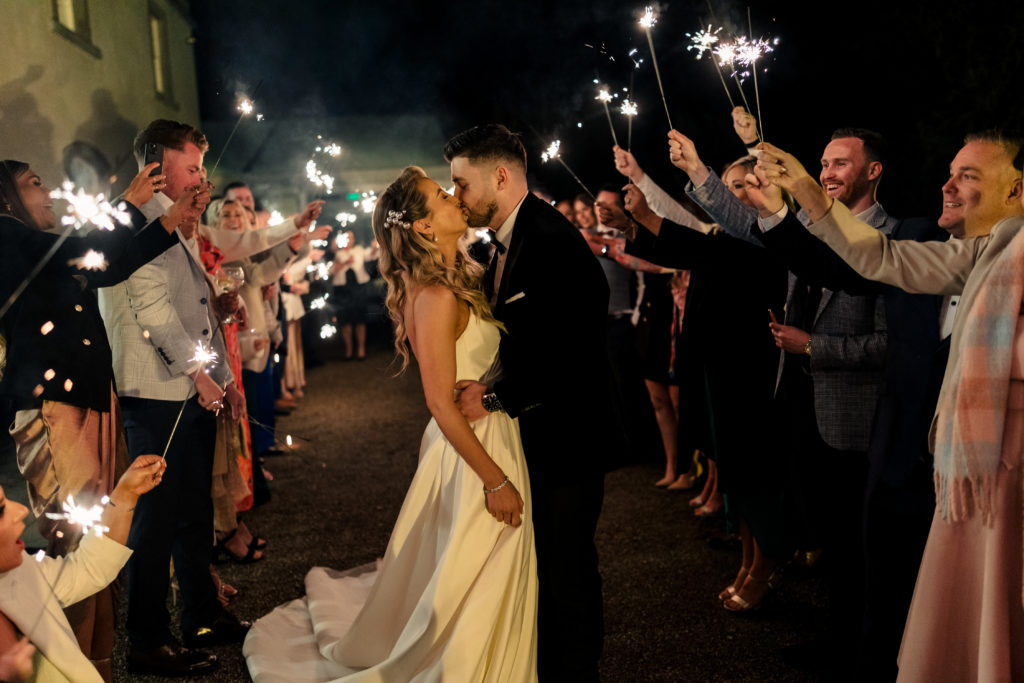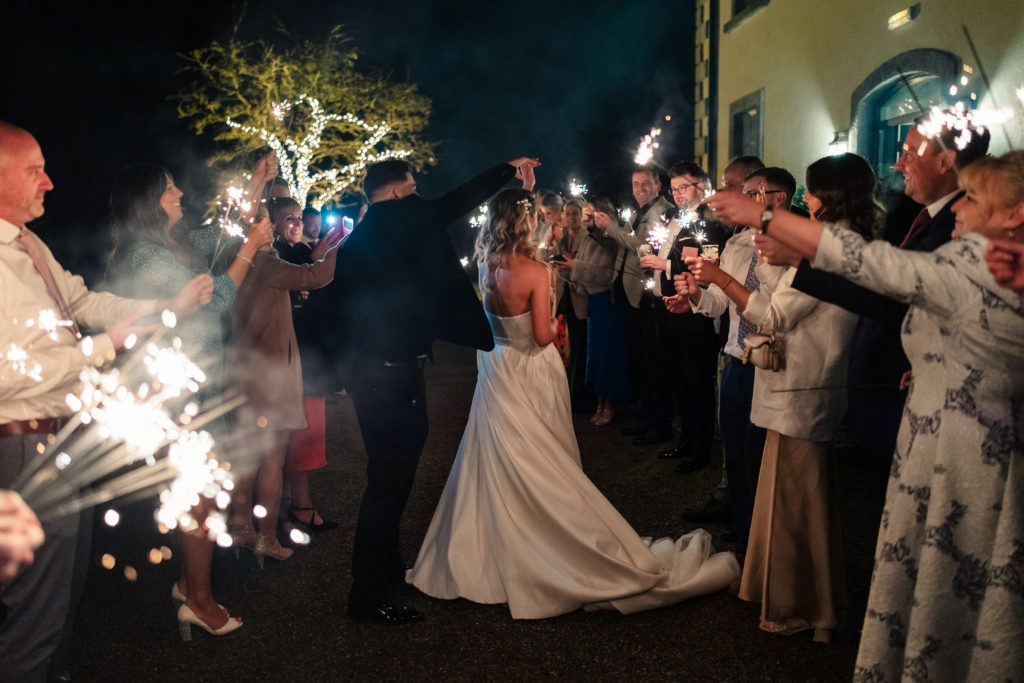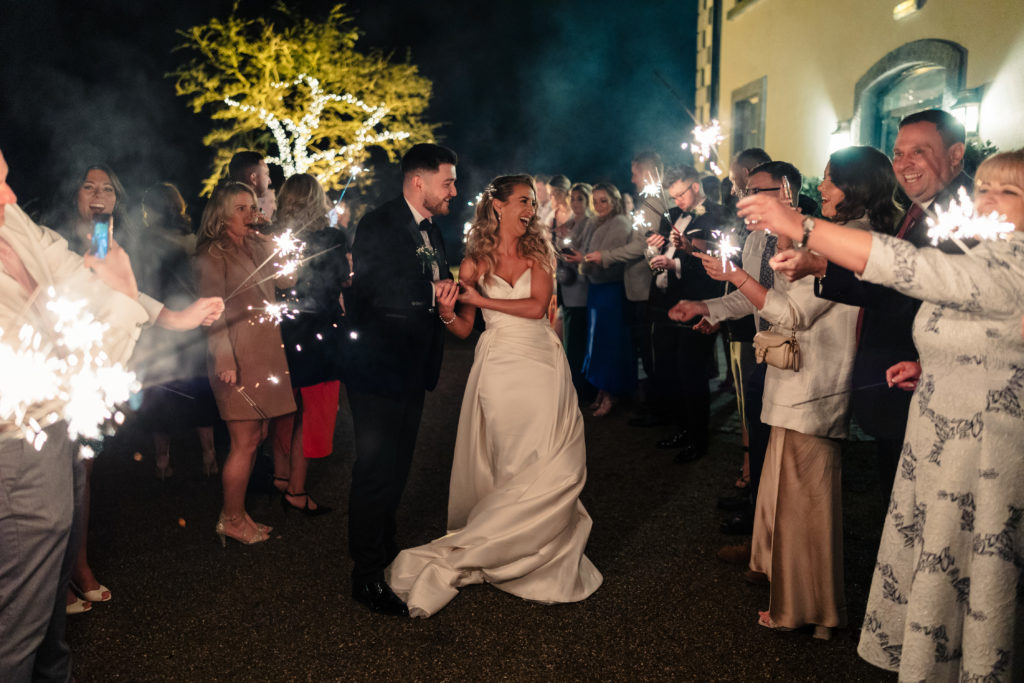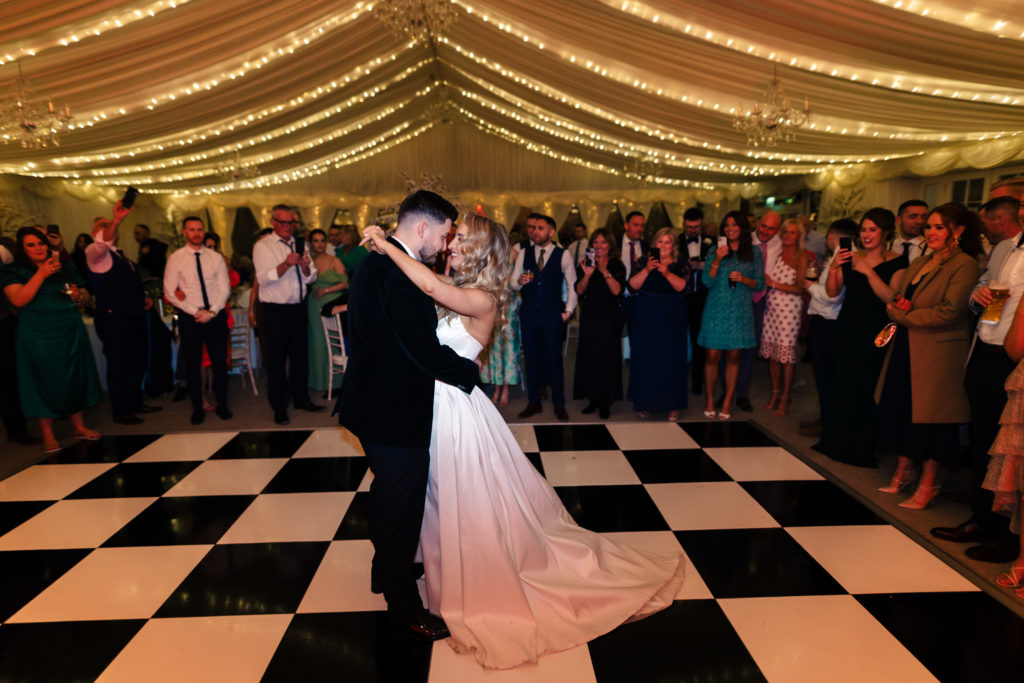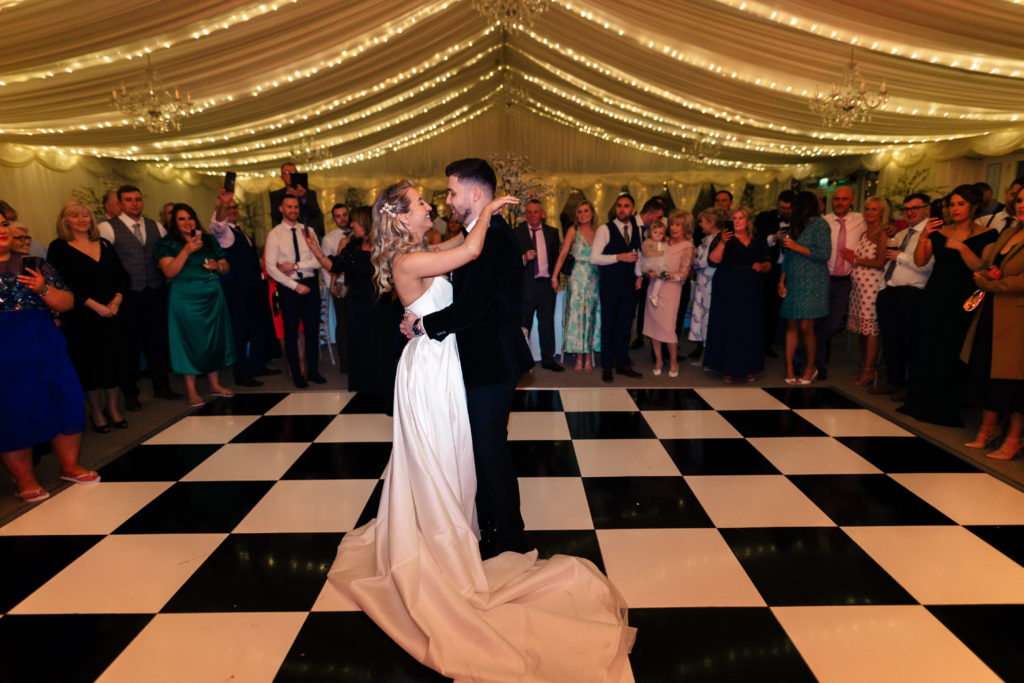 The Best Decision
Having the ceremony and venue in one place so we didn't have to move our guests around and gave them the ease of relaxing once they arrived.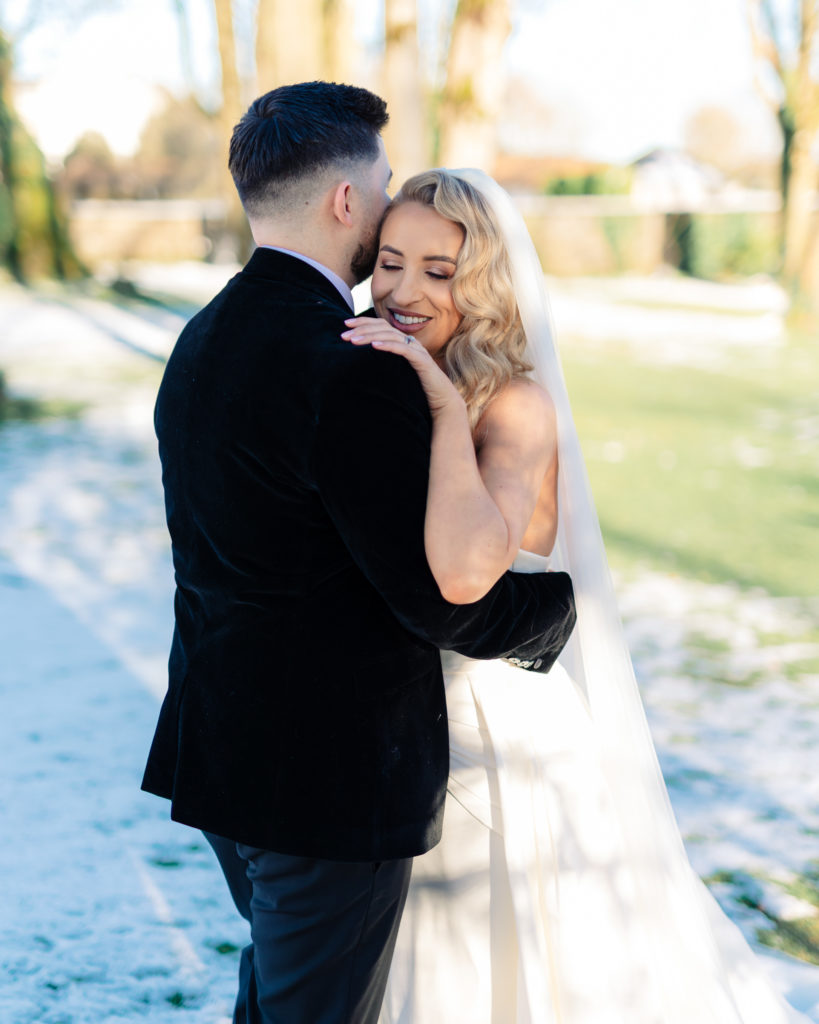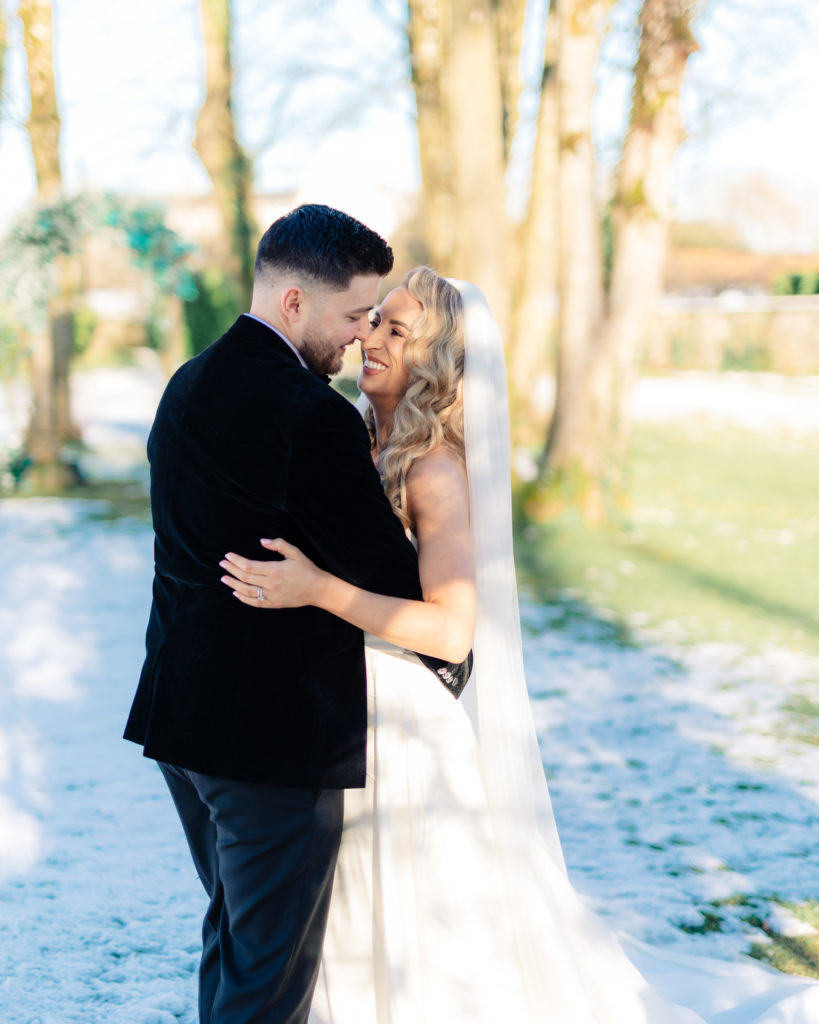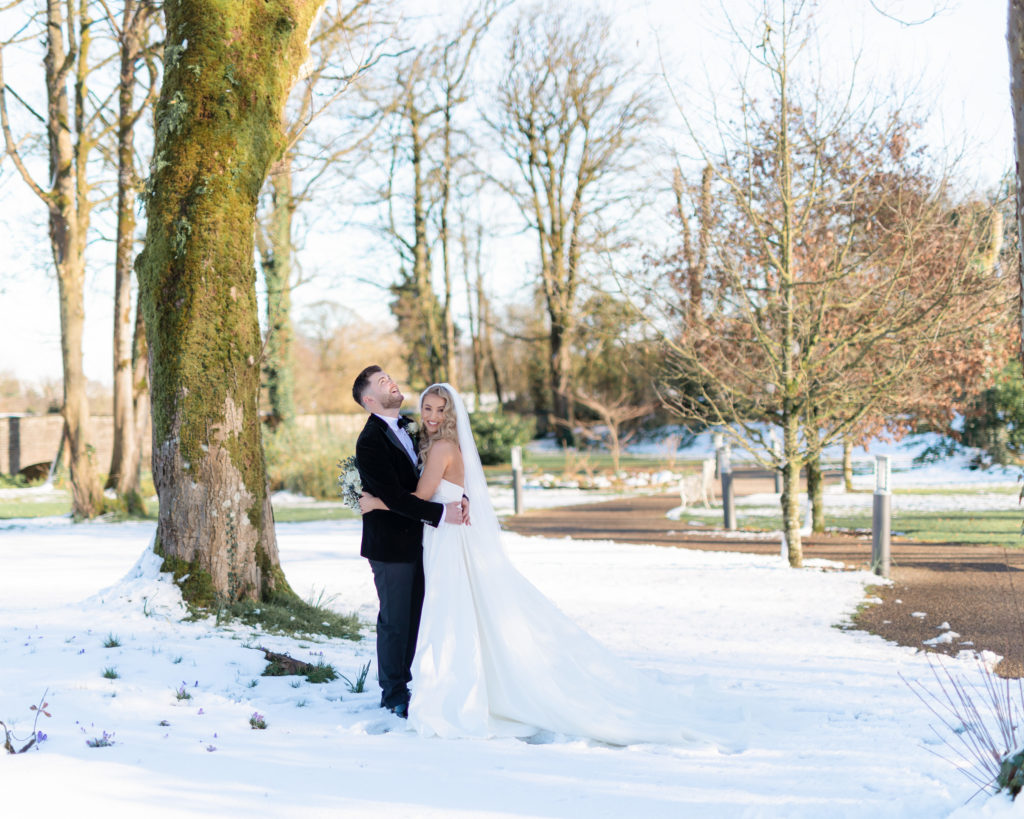 The Worst Decision
We really had the best day and all of our planning was well worth it, it was all we wanted and wouldn't change a thing!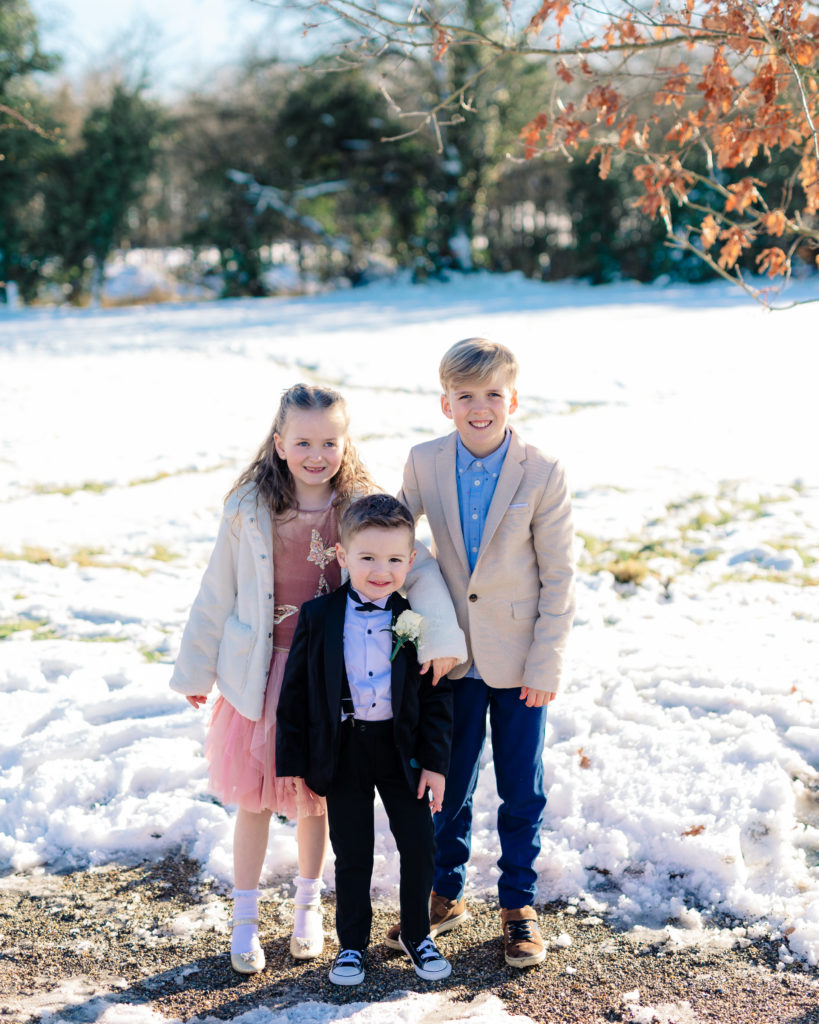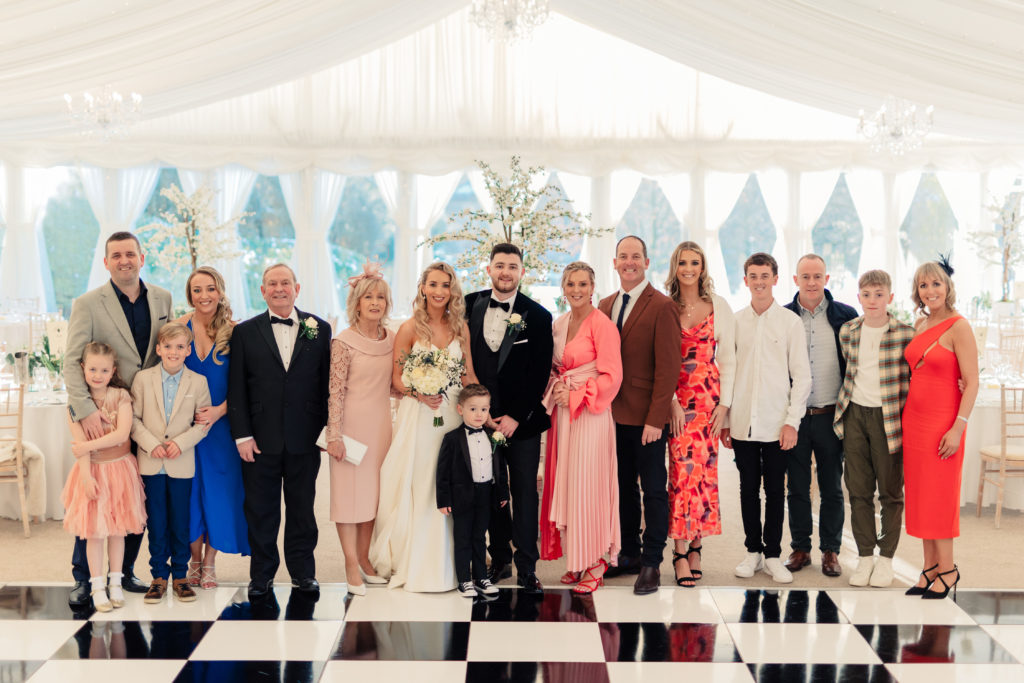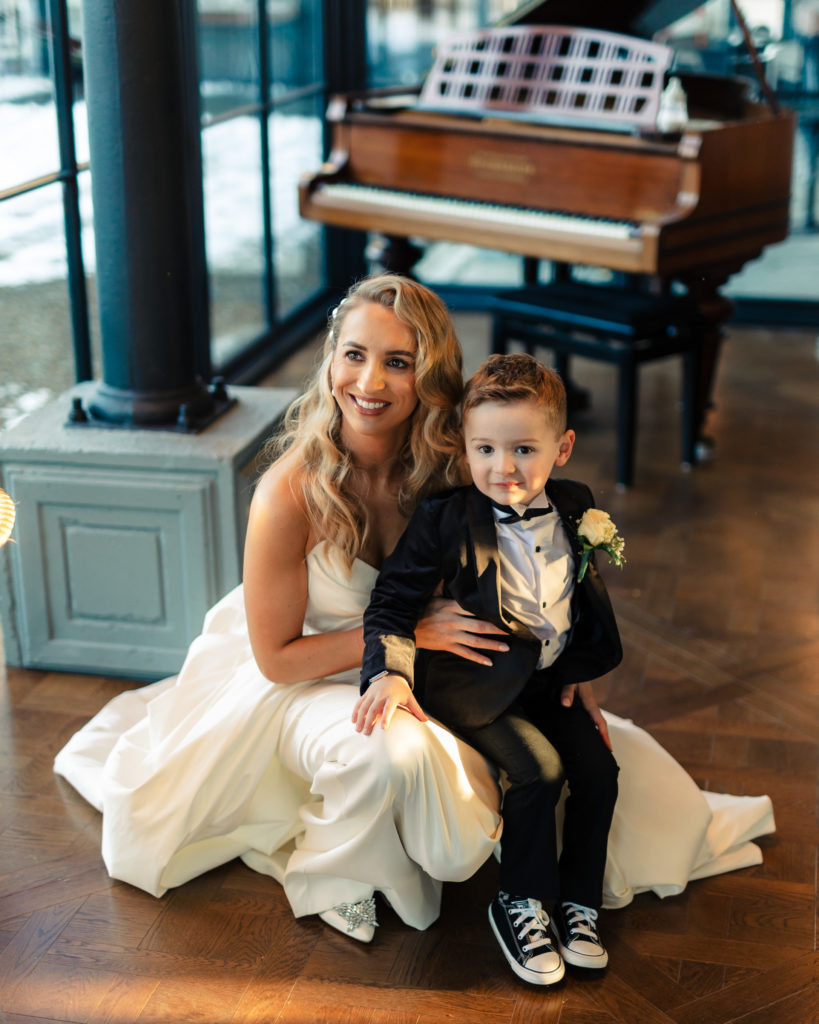 - Gráinne