Organisational Psychologist Kate McCormack married Accountant Keith Kenning at No. 25 Fitzwilliam in Dublin this June.
Photography: Story of Eve
The Meeting & The Proposal
Keith and I went on our first date when we were both in college in UCD. He pretended that he was staying close by in a friend's house in Monkstown to make it seem more casual and nonchalant, but he actually had to race down from his family home. He was banking on me taking ages to get ready, but I was ready to go in 15 minutes and wondering what was taking him so long! Driving was still a novelty, so we drove down to Seapoint near where I lived. We went for a little walk and then sat talking in his car for hours. He brought me back down there to propose last December as the sun was setting with our little French bulldog Winnie in tow! It was perfect.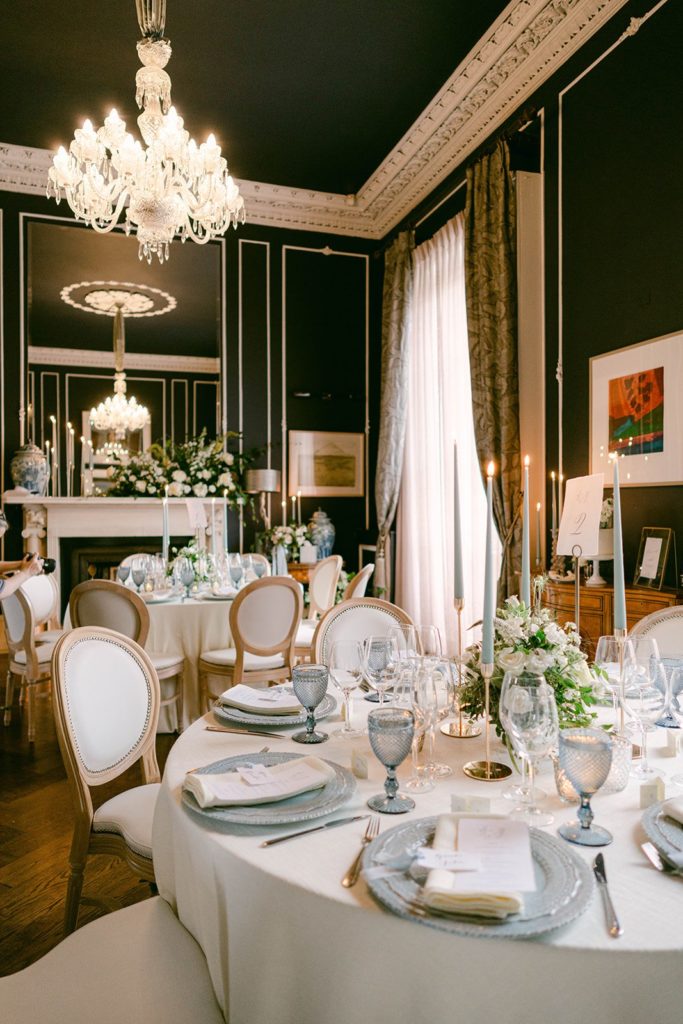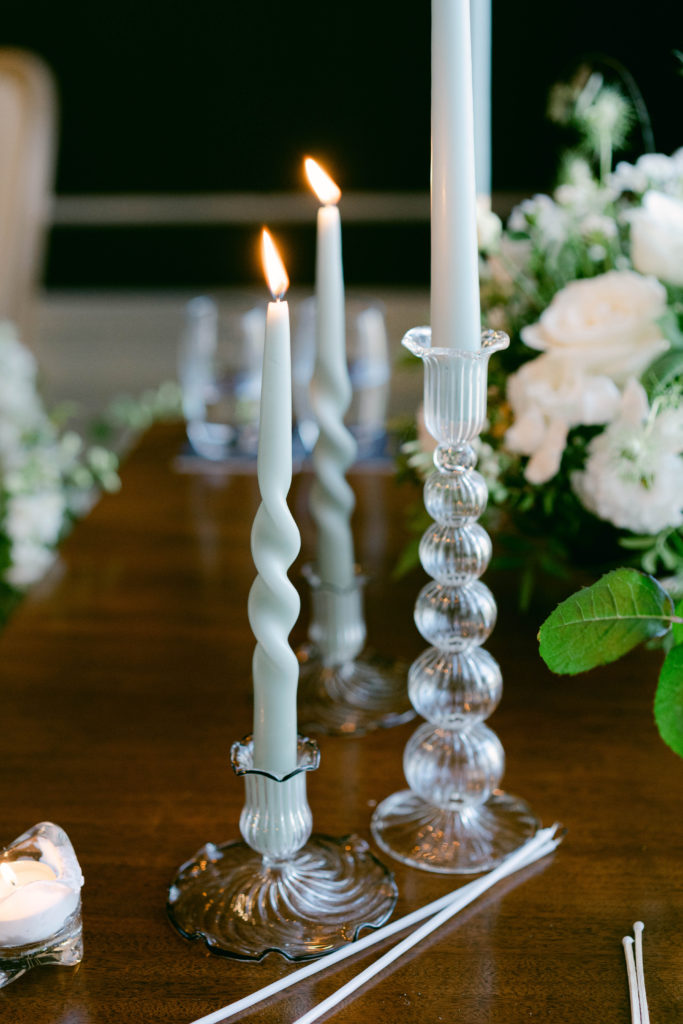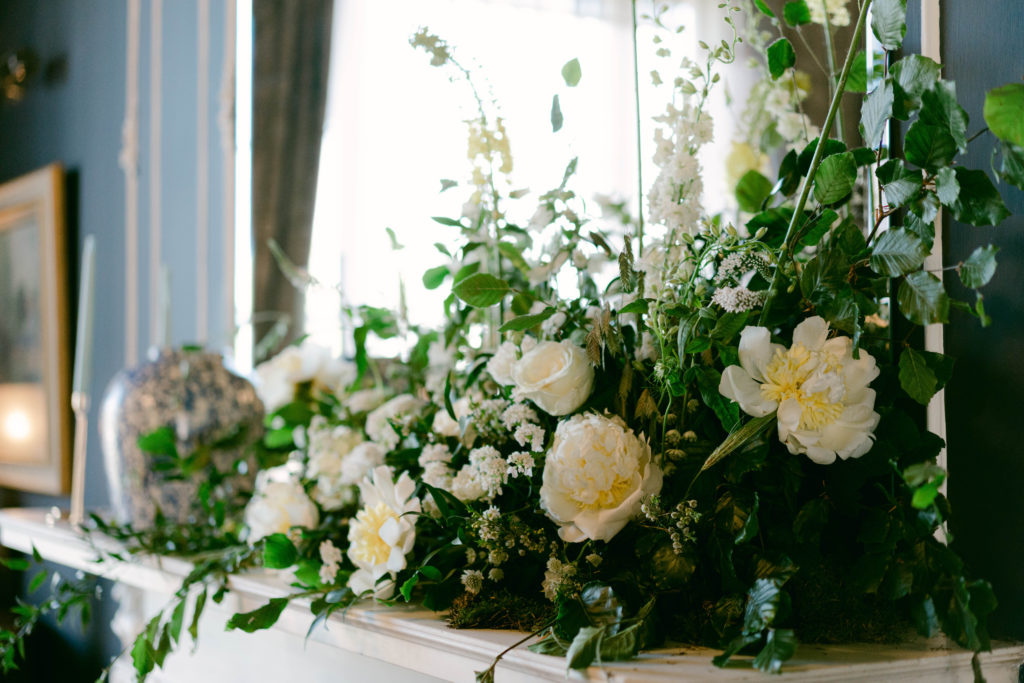 The Venue
Because of Covid, we had 25 people on the day. We chose No. 25 Fitzwilliam for a few reasons. We were able to have the full day in there, and it was exclusively ours from morning until evening. Our priority was to make everything as easy and accessible as possible for our family, especially the older members. We didn't want anyone to-ing and fro-ing and wanted them to know that when they got there, they could relax. Secondly, we are foodies so that was a super important part of the day for us. The food in No. 25 comes from Suesey Street and it is exquisite – not your standard wedding fare which is exactly what we wanted! The team were so kind, helpful and understanding. They were a dream to work with.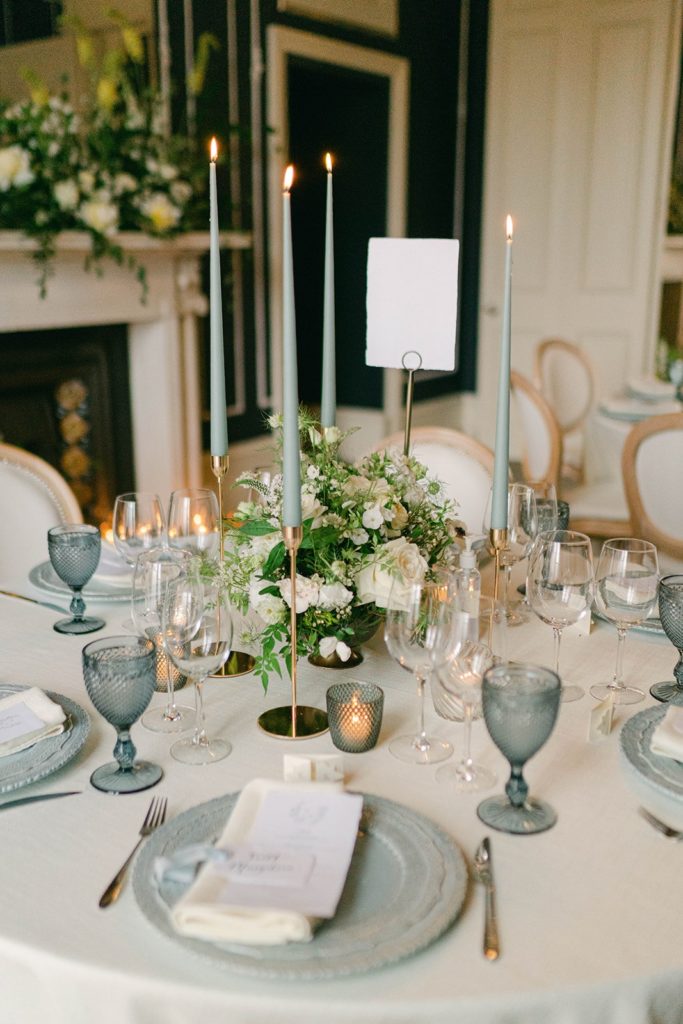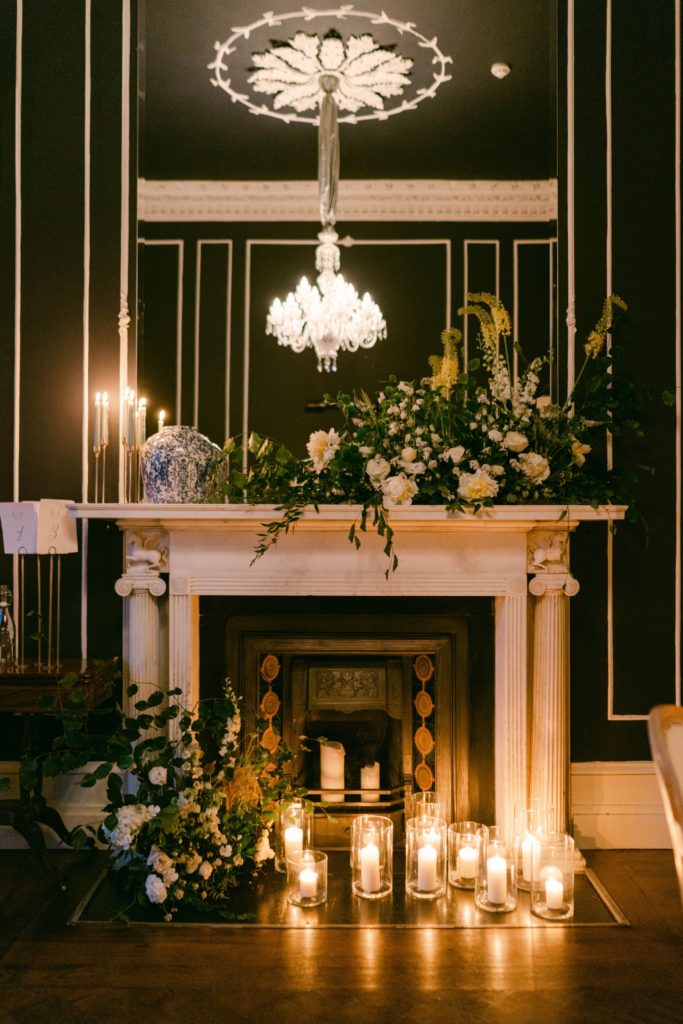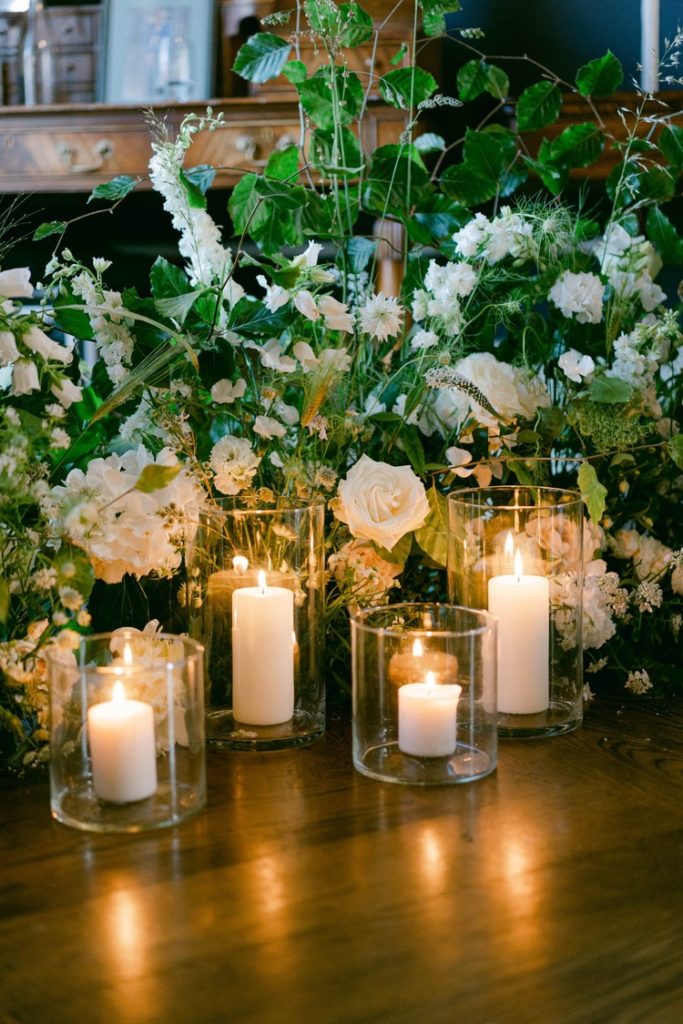 The Entertainment
Covid restricted any sort of live entertainment but we did have a beautiful harpist, Fionnuala Monks, who played throughout the ceremony and reception. My grandmother on my Dad's side is very musical so she helped us pick all the pieces. Then it was on to a good old Spotify playlist that my girls put together for us. We also had Keith's two-year-old nephew who was probably better entertainment than anything else we could have had!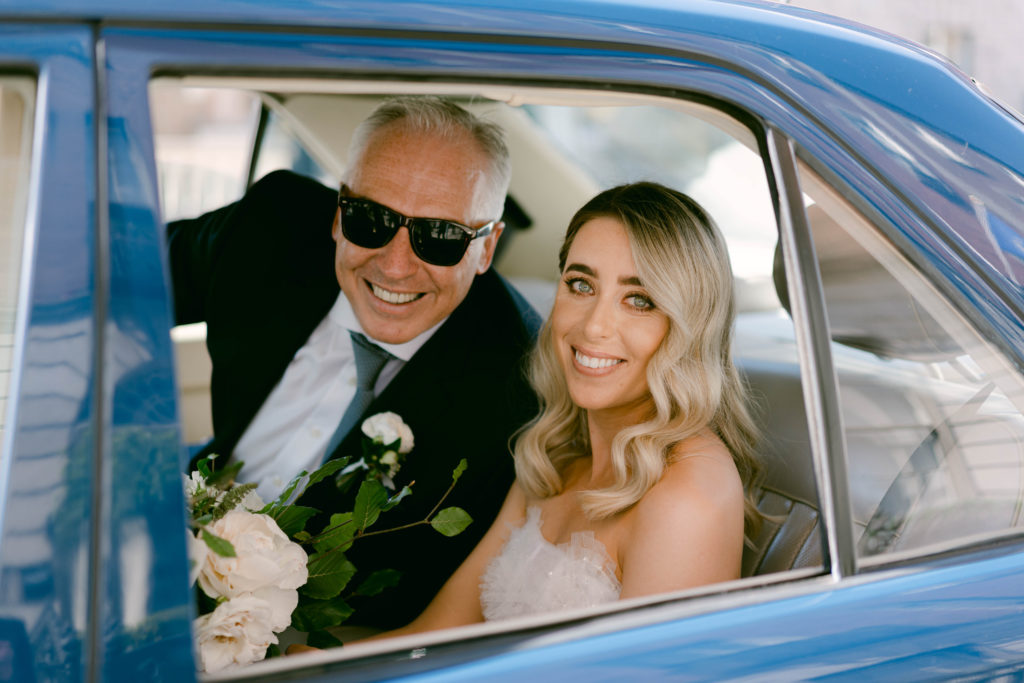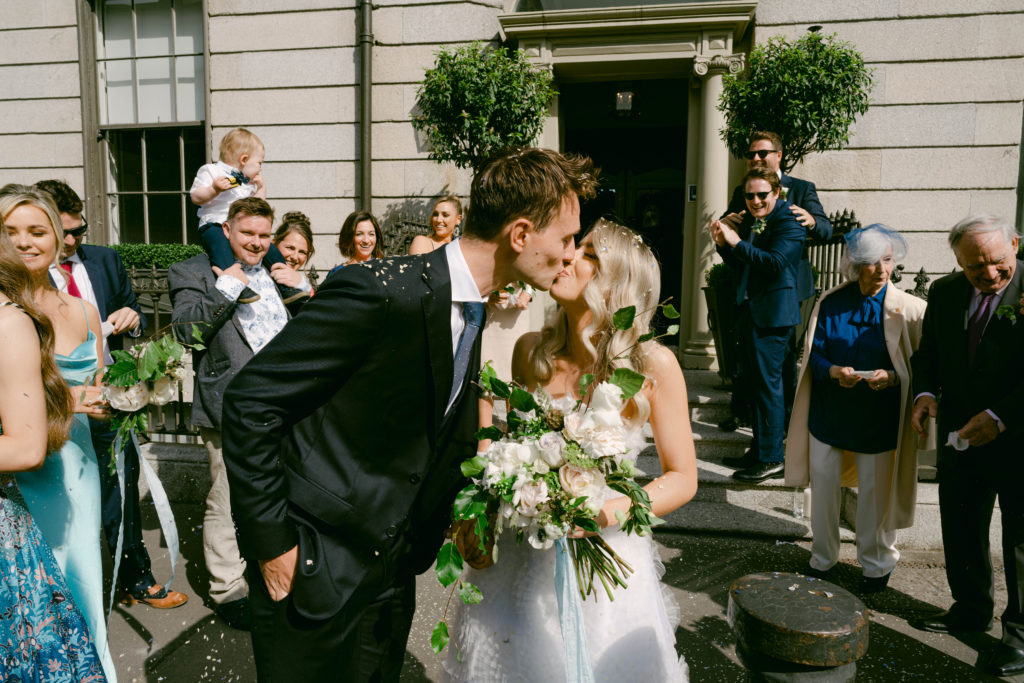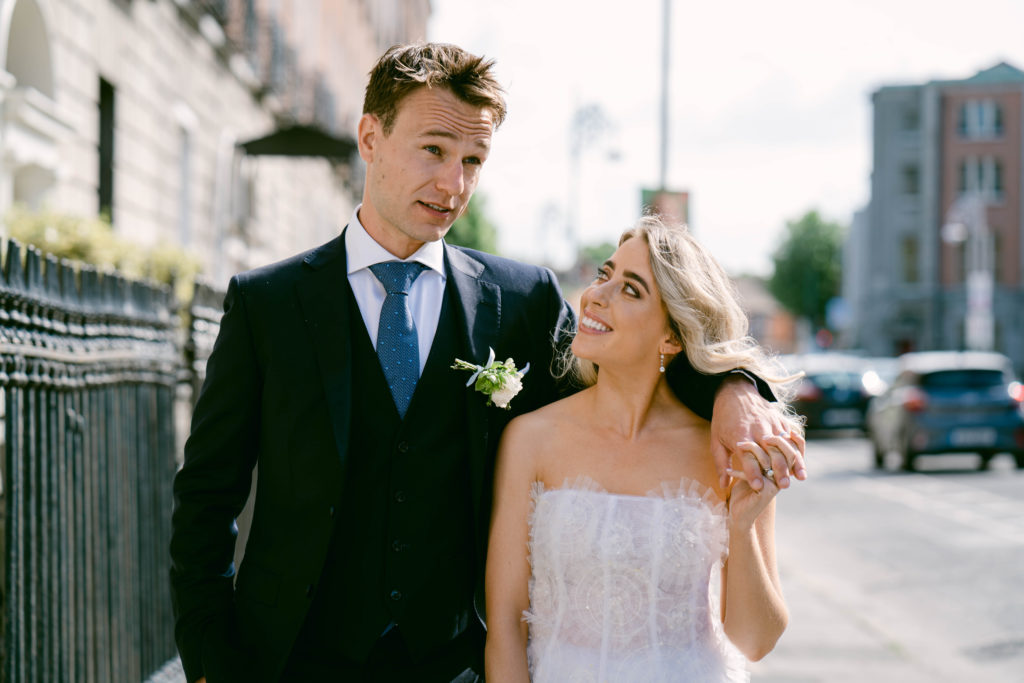 The Dress
Helen Cody is a very close family friend. My mom has been wearing pieces from Helen for more than twenty years, and I wore one of her creations for my 21st birthday. I remember when I was about 15, Helen said we'd be making something for my wedding and that's exactly what we did!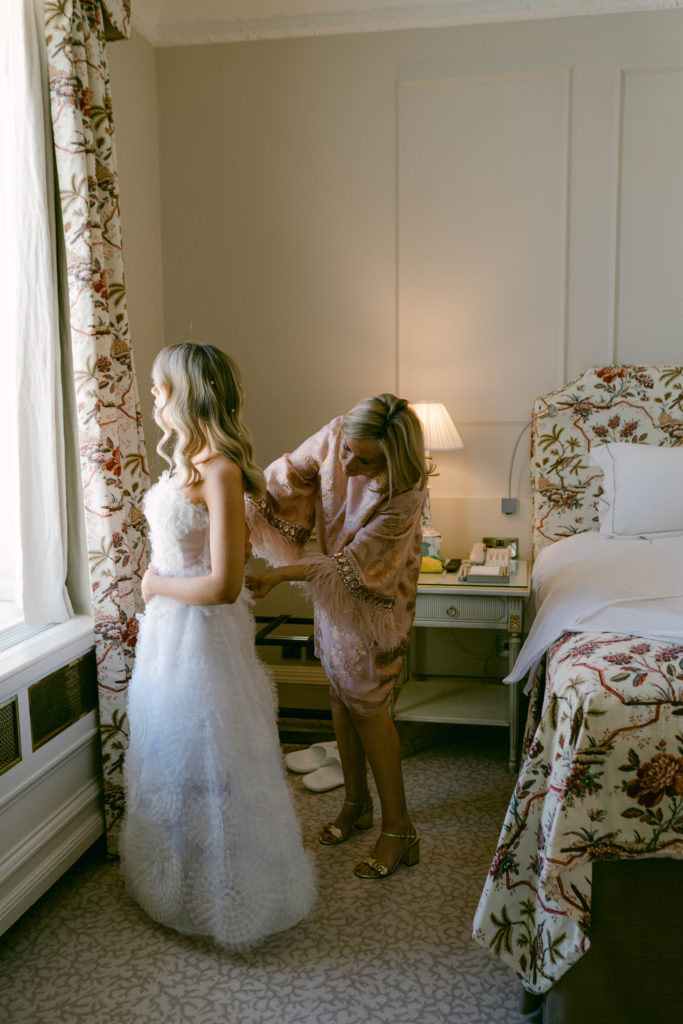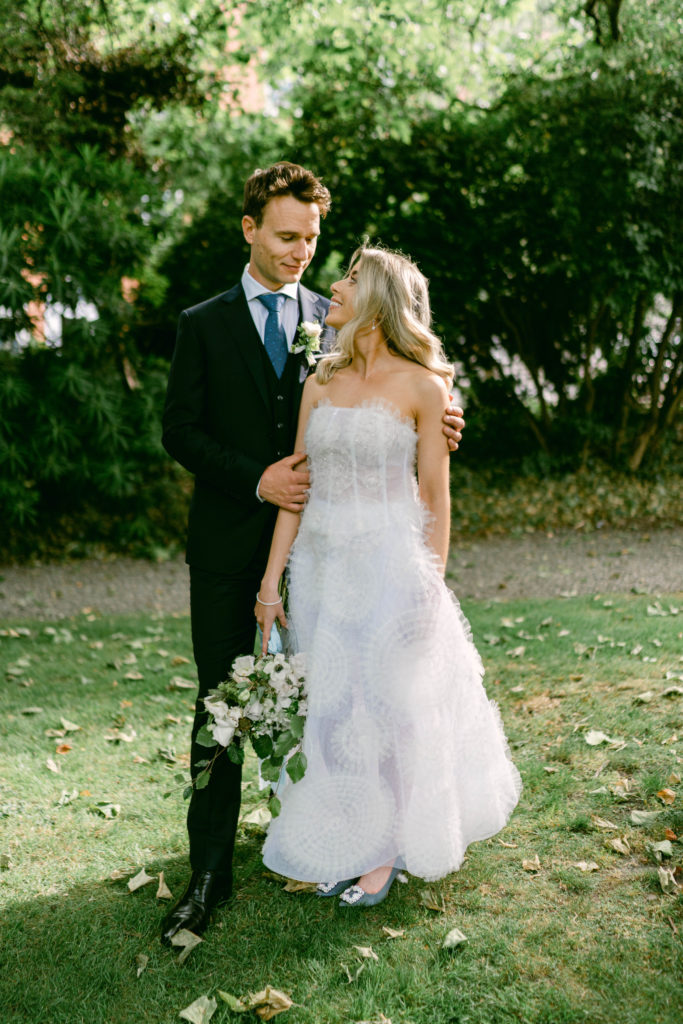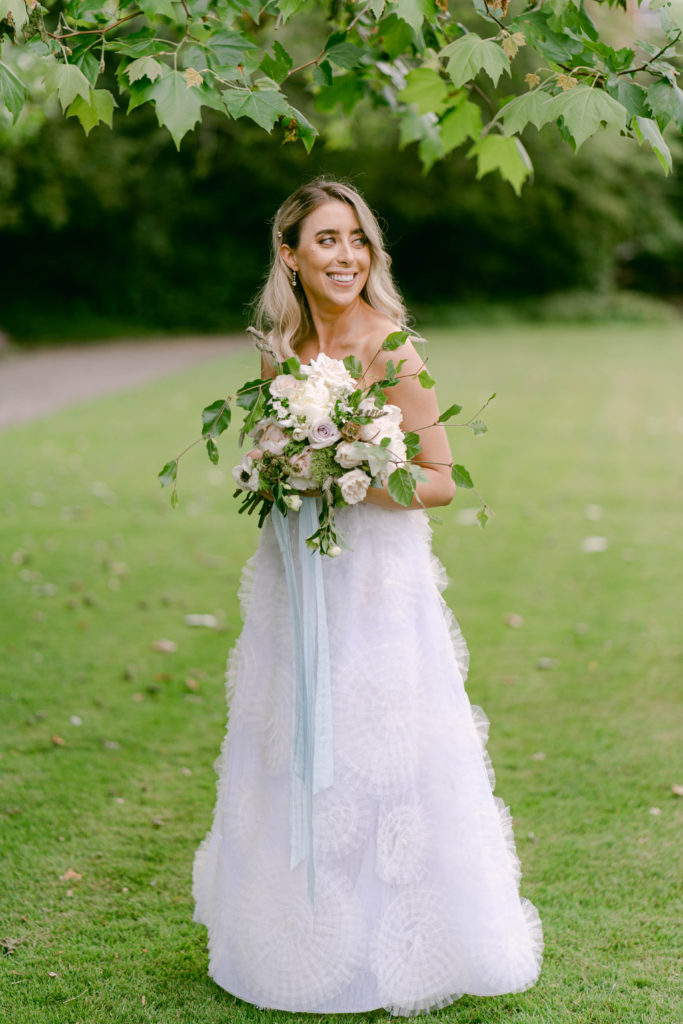 The Beauty Prep
I went to the beautiful Dr. Jennifer Owens who helped me create a regime that worked for my skin. We did a couple of brightening treatments and I made sure to take my Omegas and vitamins to keep my skin in good shape. I'm lucky in the sense that I have really (annoyingly) thick brows and lashes so I just got them threaded beforehand by Aoife Power, a beautician who has just moved back here from Canada. She is the most thorough and gentle threader I've ever been to! The incredible Lisa Shannon did my make-up on the day. She is a true artist and she's all about enhancing instead of hiding which is exactly what I wanted. 
I am obsessed with scent and I normally have about 10 perfumes on the go at any one time. For me, scent is directly linked to mood and memory. For my wedding day, I layered a scent that my mom used to wear by Bond No. 9 and a Miller Harris scent. I gravitate towards woody, fresh scents and hate anything floral or sweet, so a traditional bridal perfume was never going to be on the cards! Keith wore a Bvlgari scent that I bought for him but had a cheeky spray of Abercrombie Fierce which is what he was wearing when we first started dating (really showing our age there!!)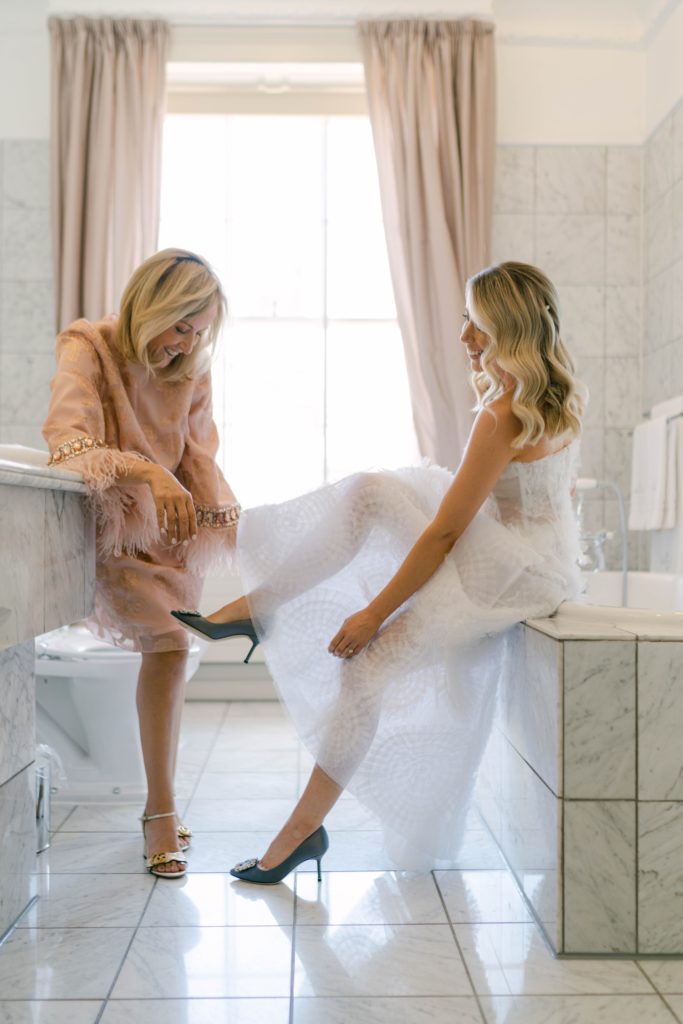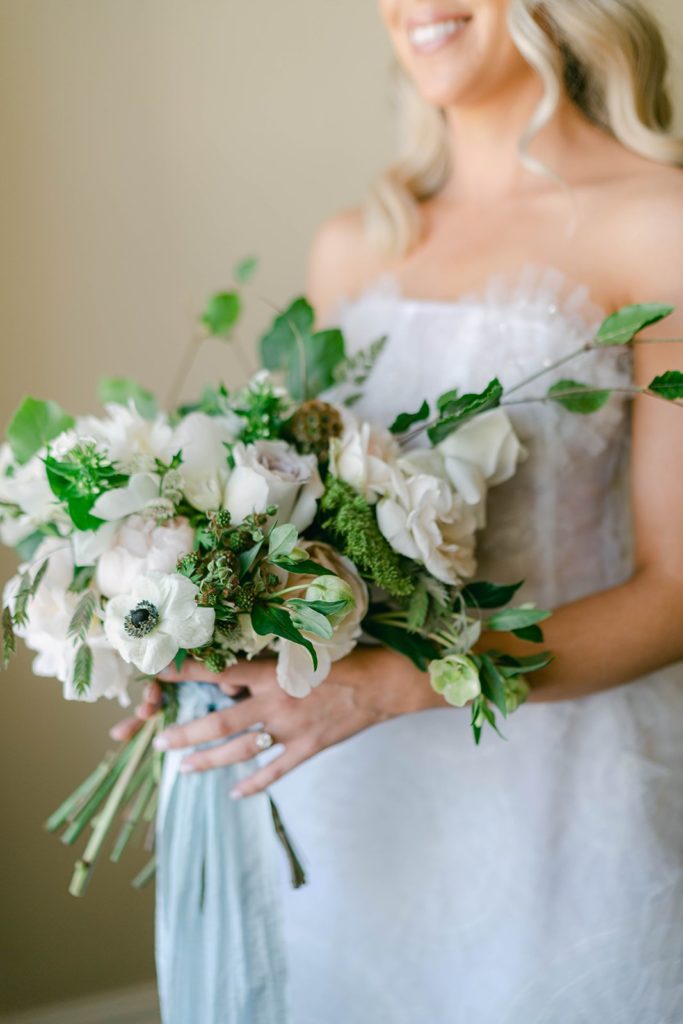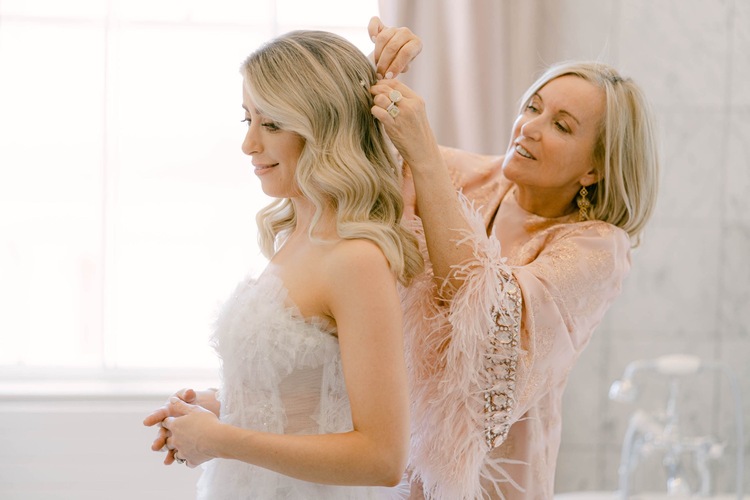 The Bridesmaids
I have three amazing brothers and my Maid of Honour Jehane is the sister I never had. I consider her family and literally couldn't have gotten married without her by my side. My bridesmaids are the most supportive, amazing bunch of girls. As I get older, I see the importance of surrounding yourself with people who build you up and make you feel like the best version of yourself – these girls do that for me. They thought of the sweetest, most thoughtful details in the run-up to the wedding and on the day, and I couldn't love them more.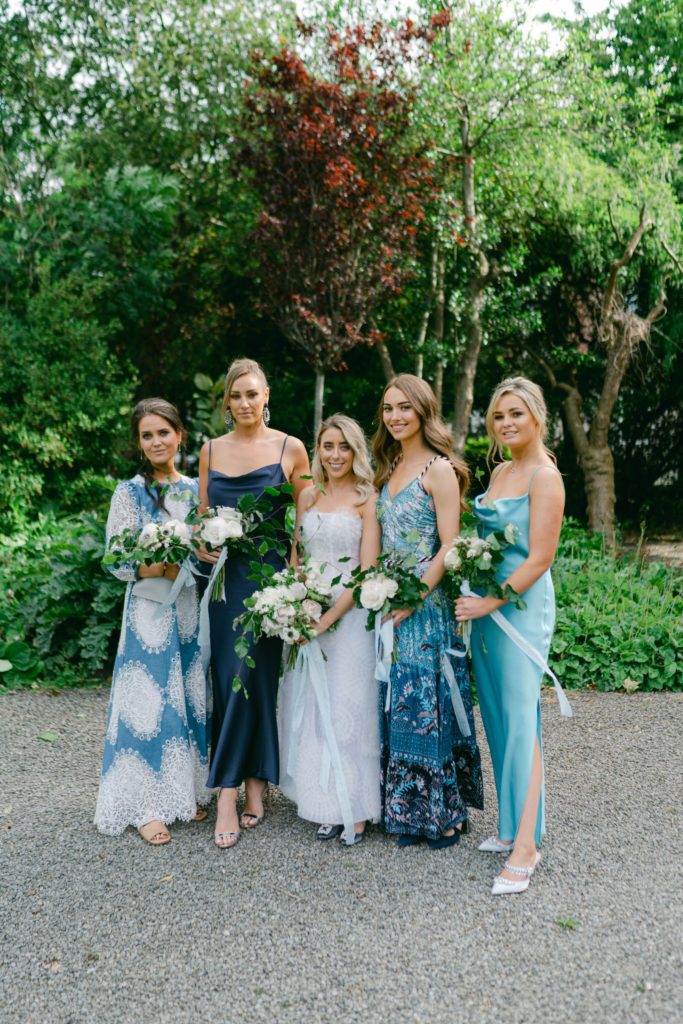 The Best Decision
There were a few. First and foremost, deciding to go ahead and get married despite everything going on. Family is the most important thing to both of us and if we were to wait a year or so to have a bigger wedding – you just don't know what might happen in between. Having all four of my grandparents at our wedding was a dream come true. Secondly my dad restored the car that my grandad drove my mom to her wedding in, a 1986 blue Mercedes. I told him when I was a kid that that was the car that I wanted to get married in – and he made it happen! Better still my grandad drove me with my dad in the back. I still get teary thinking of the fact that he got to drive both my mom and me to our weddings 30 years apart in the same car. Because the wedding was so family oriented, we really wanted to capture the emotion of the day and our wedding planner Kate O'Dowd recommended Story of Eve for capturing the true feeling of the day – she couldn't have recommended anyone better.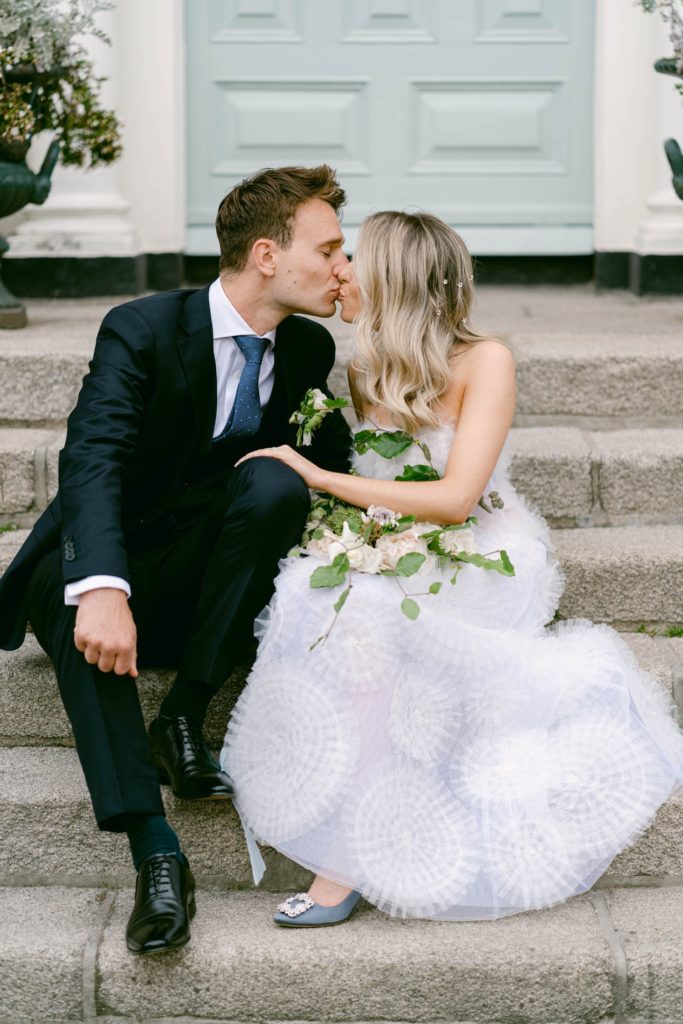 The Worst Decision
I genuinely don't think we would have done anything differently. There are very important people who we wish could have been there, but they were extremely understanding and kind about it, and we are hoping to throw a little party next year that we can have everyone at.