Irish Sun Journalist Danielle Masterson said I do to Robert Maclean Russell at the stunning Cabra Castle in August of 2022.
Photography: Catherine Linde
The Meeting
It really was like we were destined to meet. On New Year's Eve, we were both out with groups of friends. Robbie and his friends were in the same bar as us early in the night; they had a table opposite us but left as we were arriving. (We only figured this out later). Later in the night, my friends and I went to our usual haunt that we had partied in for years – Lillie Bordellos. I met a nice American man there, and we spent hours chatting into the new year.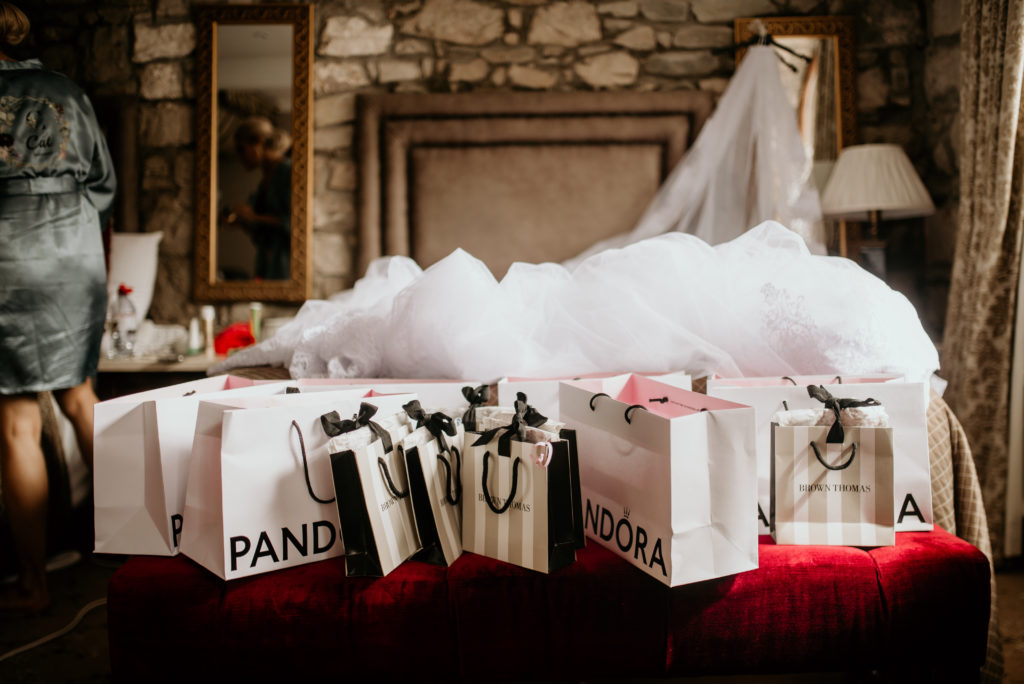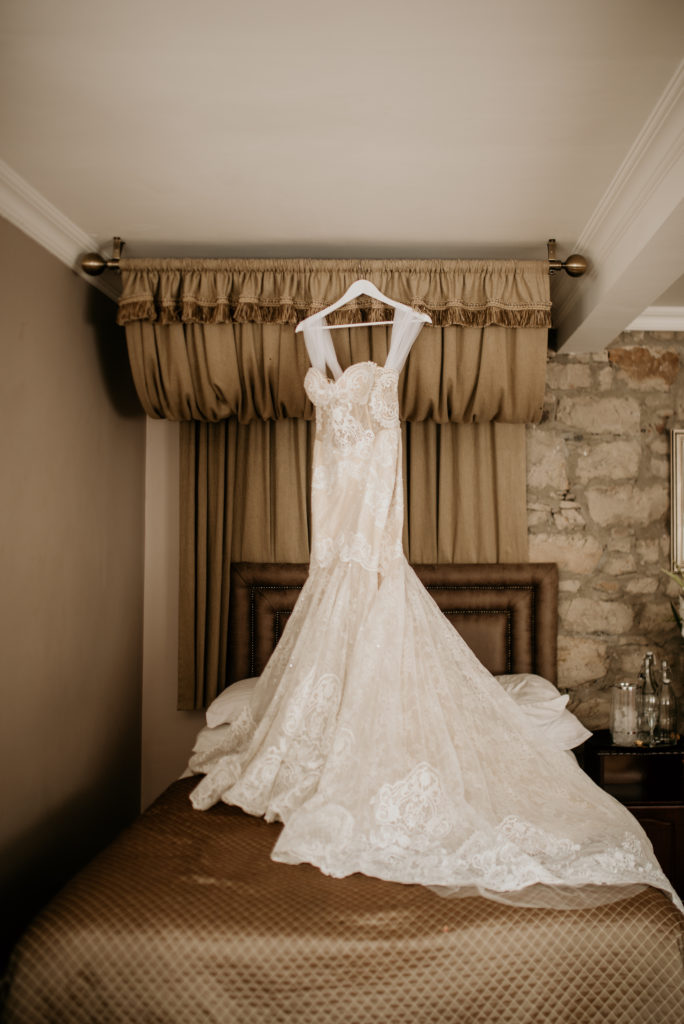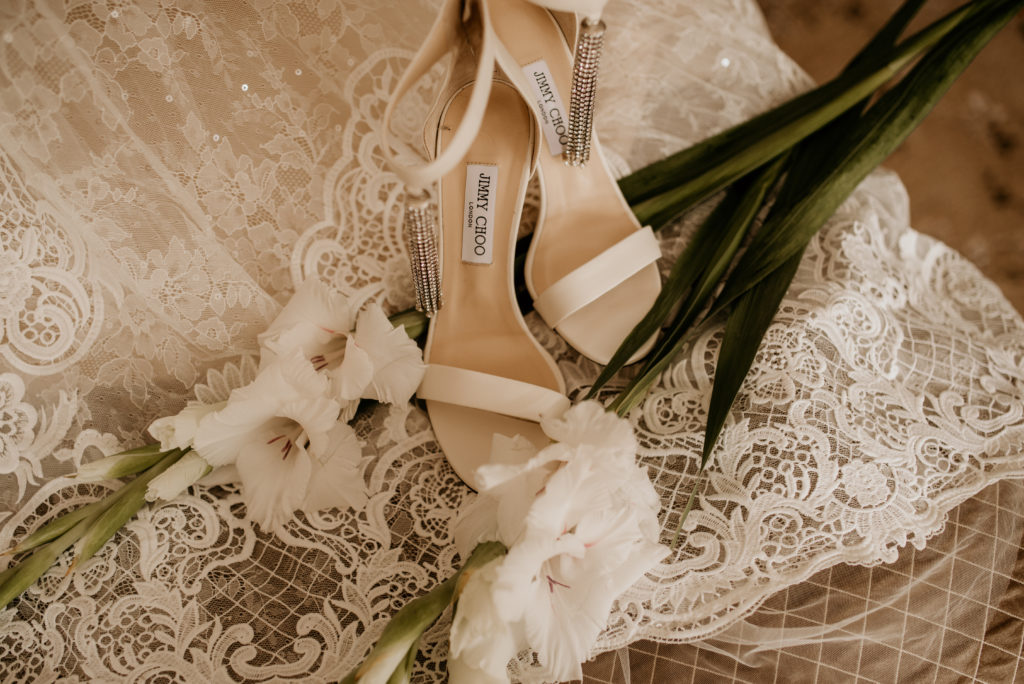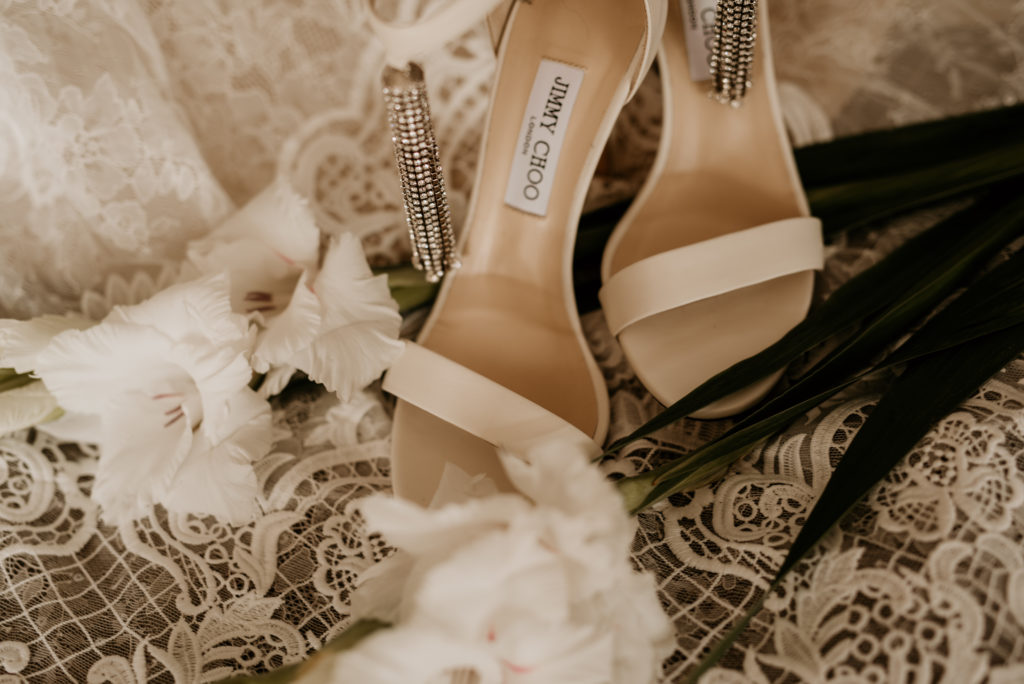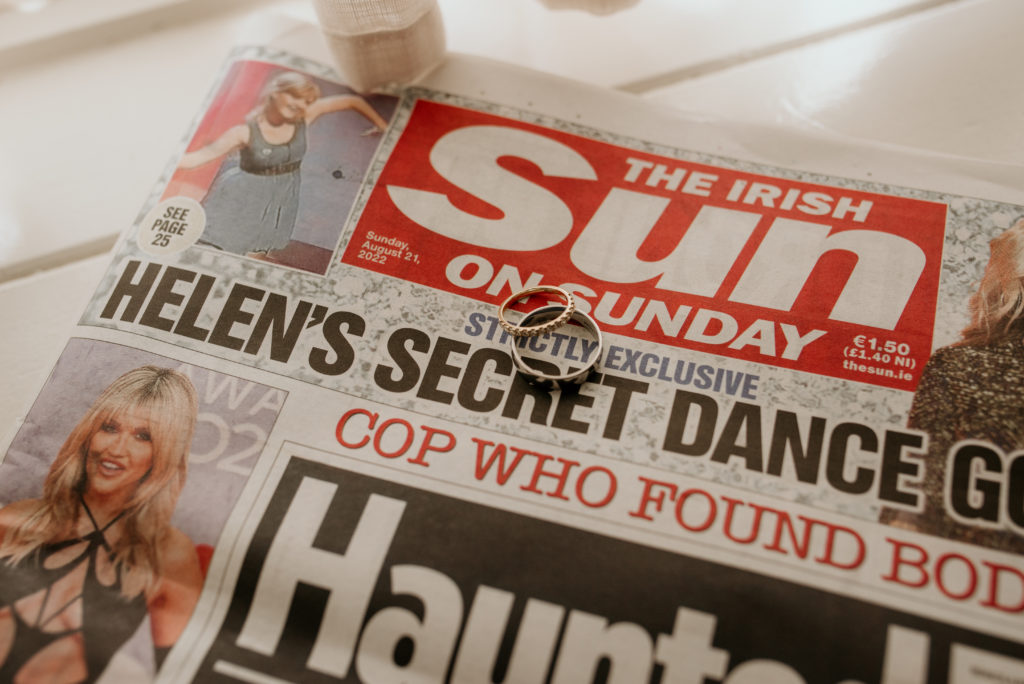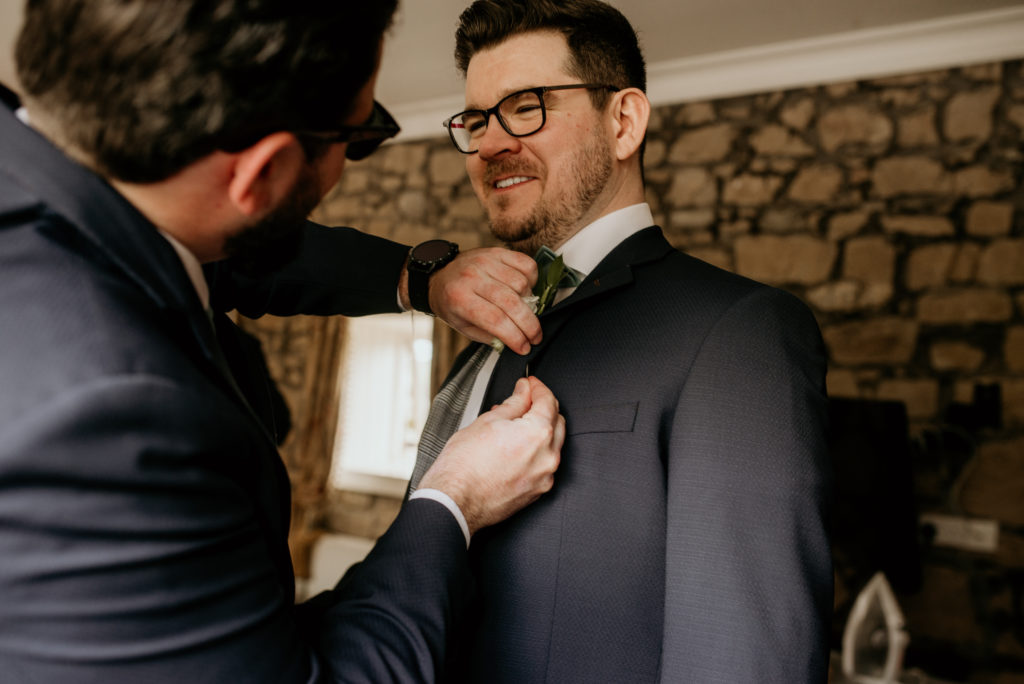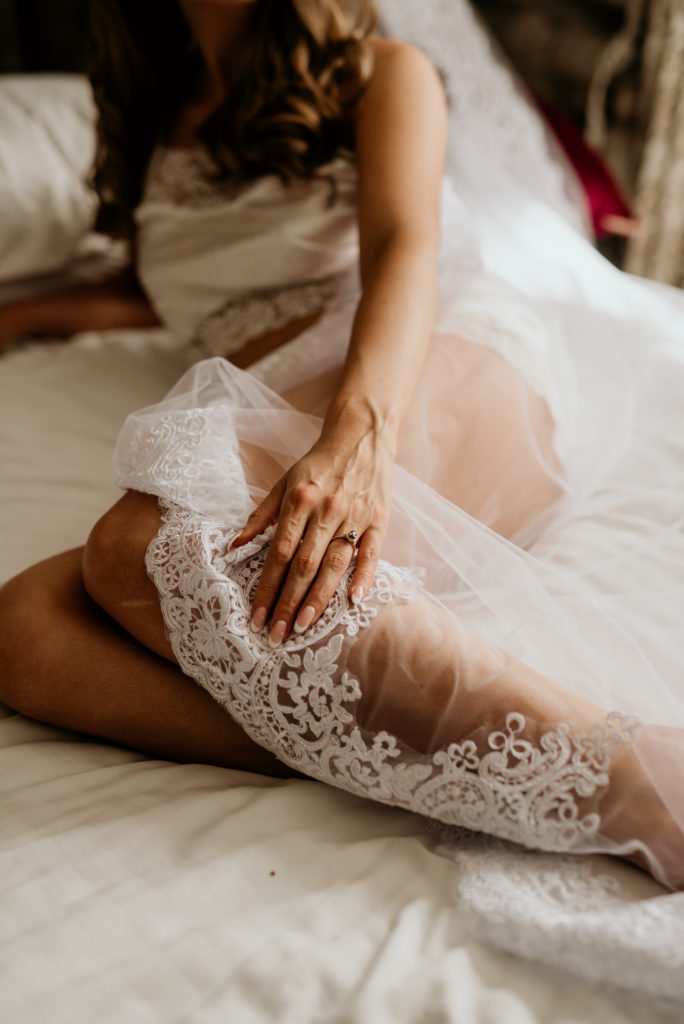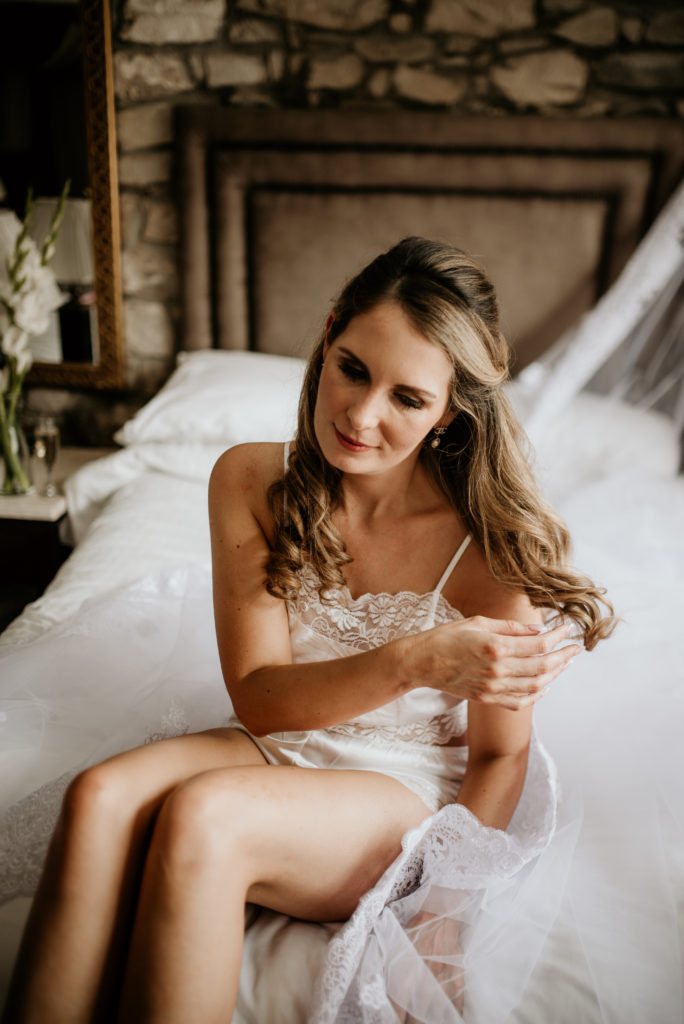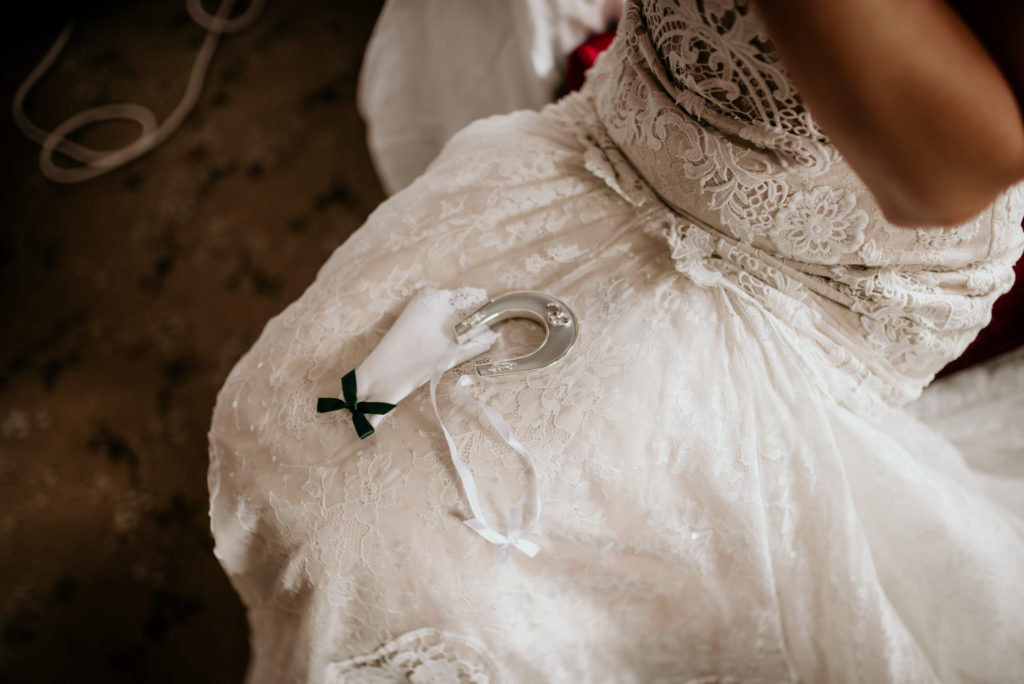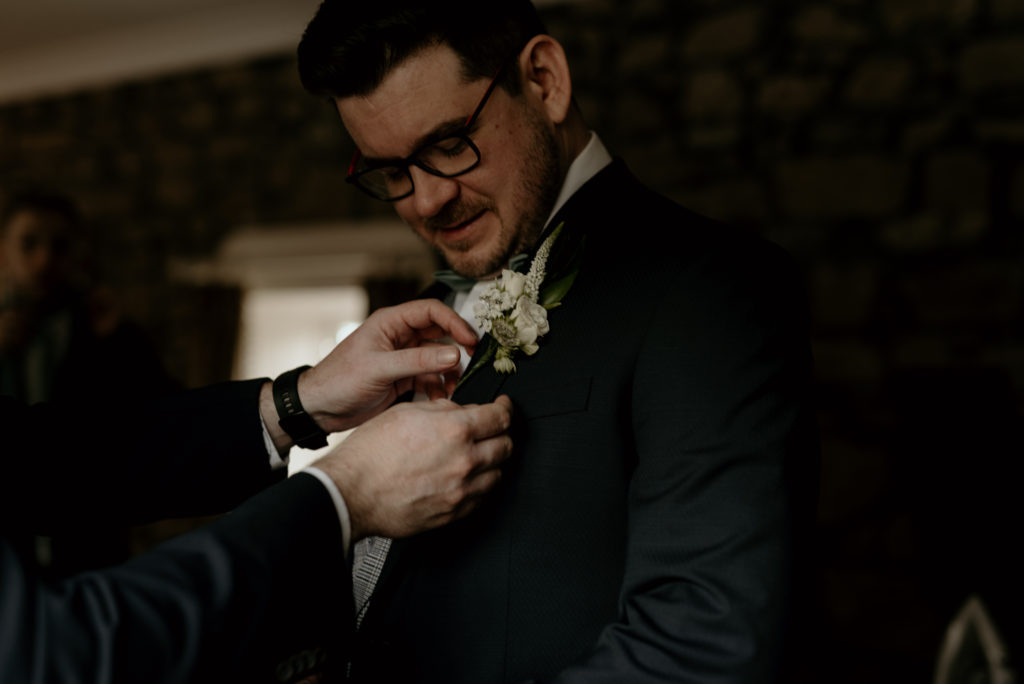 The Proposal
Robbie worked with ring designers to create the perfect engagement ring for me. He knows I mainly wear gold and love some sparkle. He came up with a stunning sapphire diamond ring – that I could never have dreamed up. We went to Vienna to the Christmas markets. We decided to split up for half an hour and buy each other a little gift worth €20. 20 minutes late we met up under the tree of love and exchanged our little gifts. But Robbie's gift was not so little. He gave me a scarf with Klimt's seminal The Kiss artwork on it. He also had a small book of reasons why he loved me. We were in tears as he read it to me, and then he suddenly got on one knee. I was in absolute shock and completely blown away. People in the market congratulated us, and one lady whispered to me that I had put the ring on the wrong hand. It was like a dream.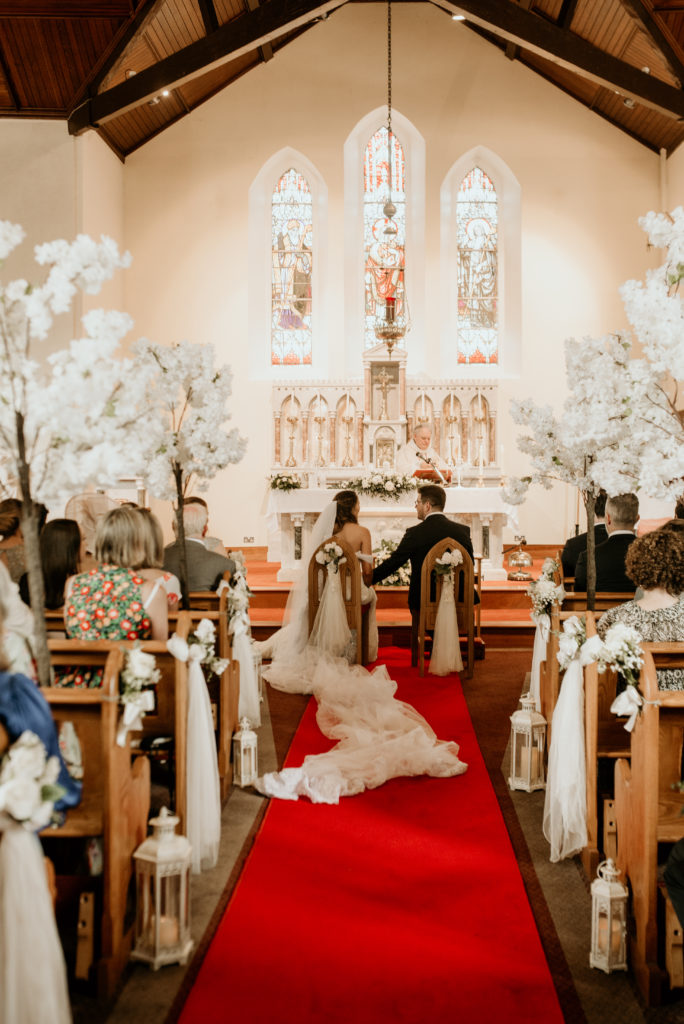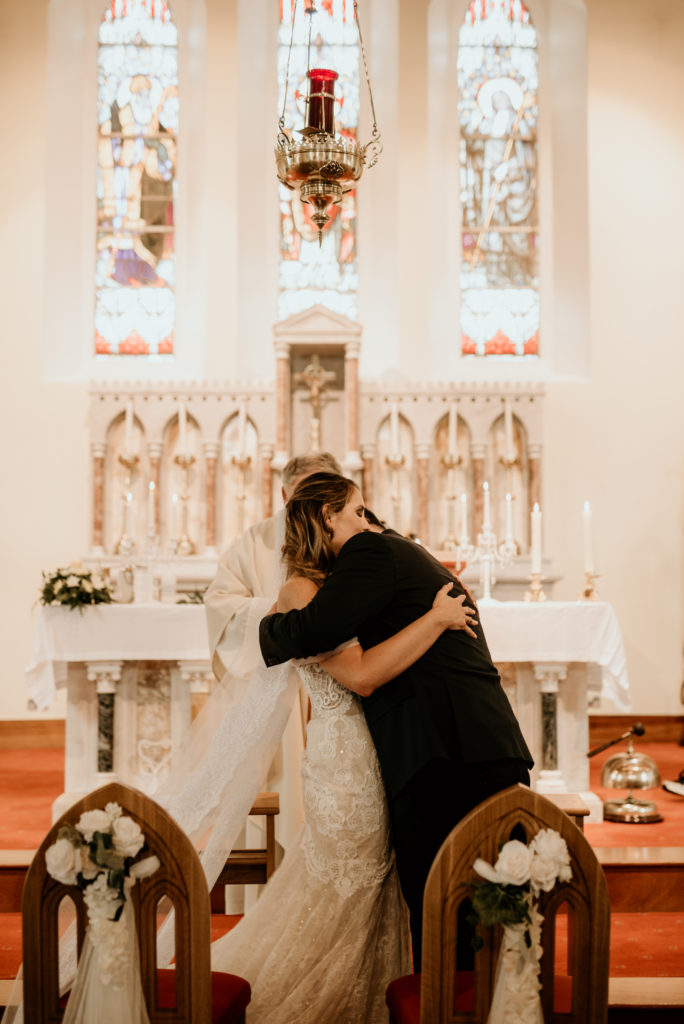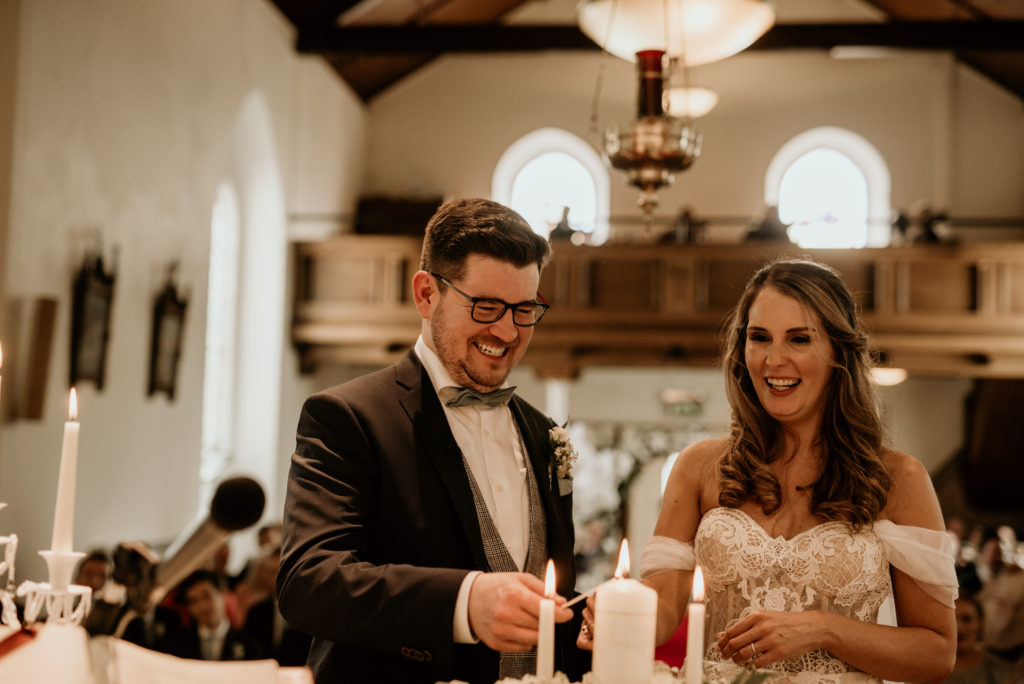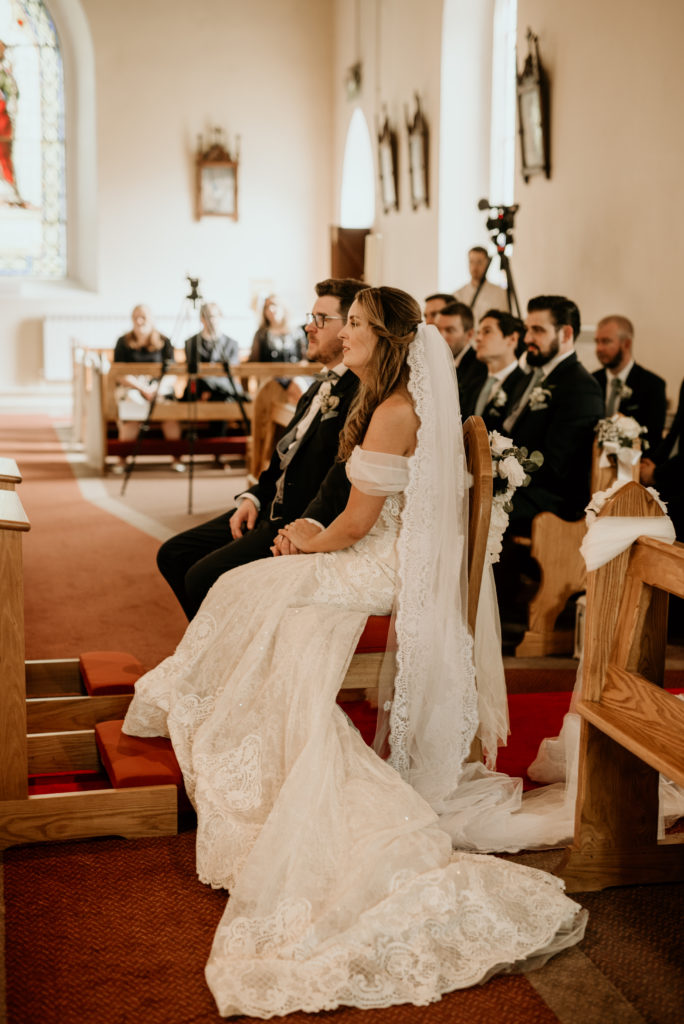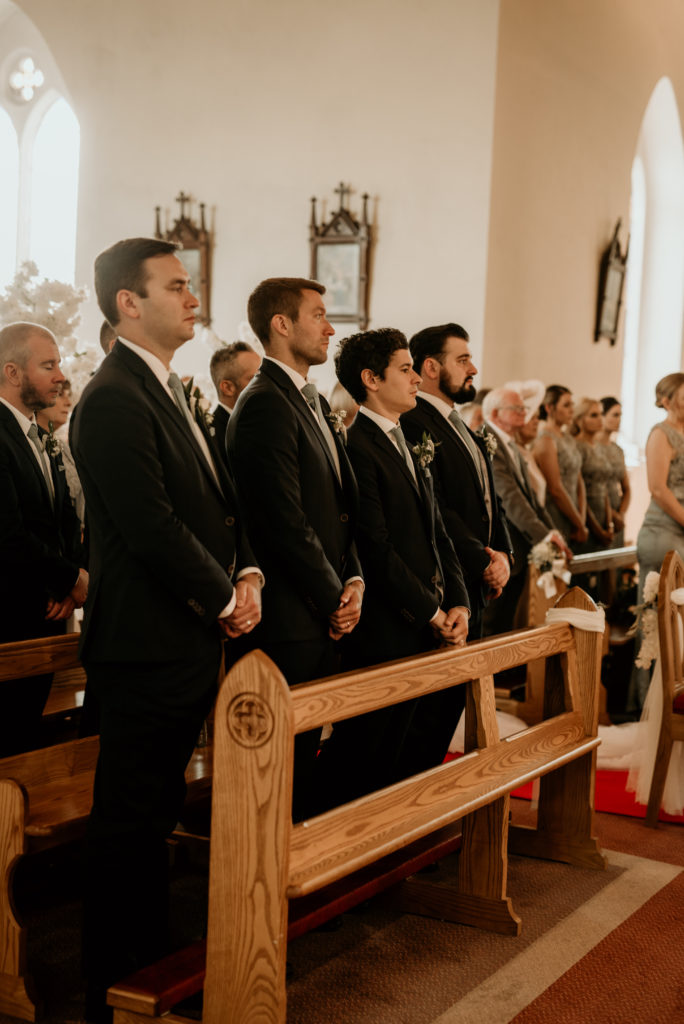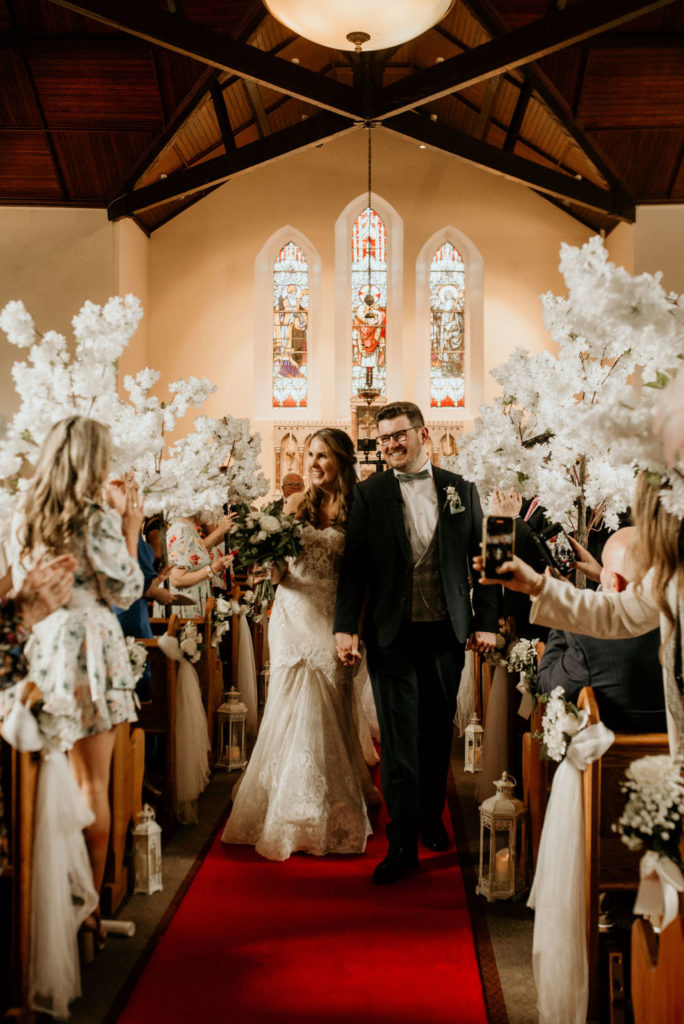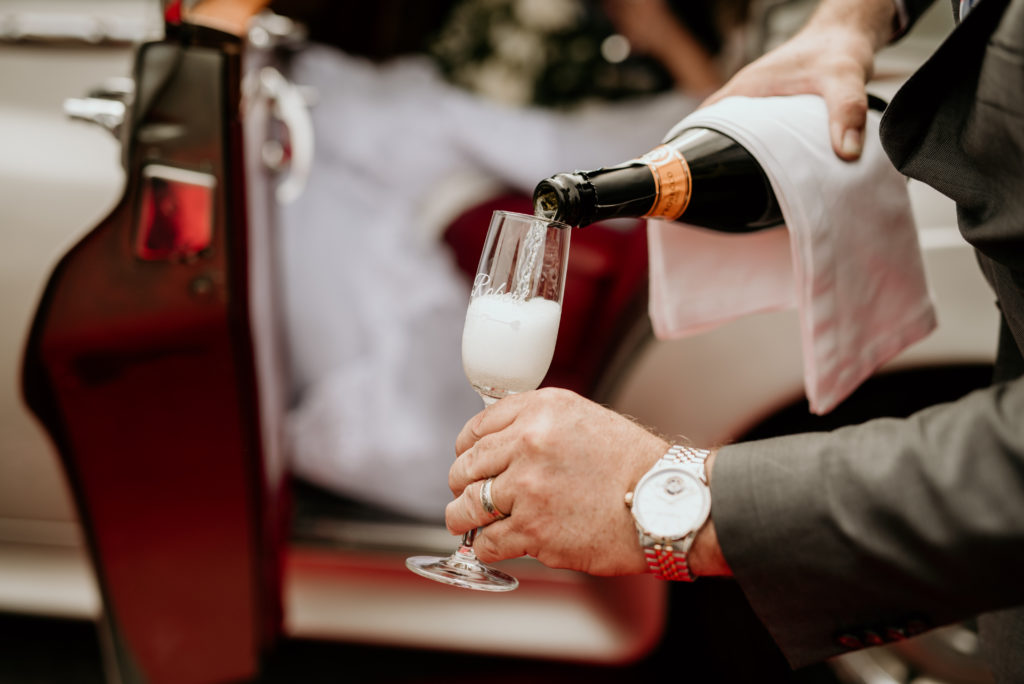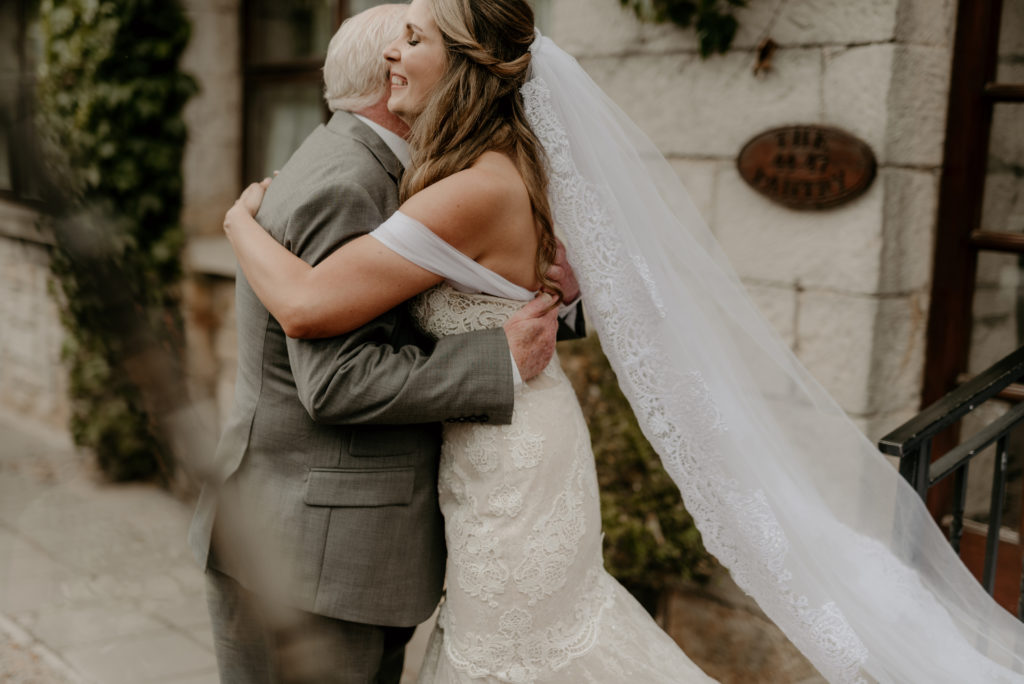 The Beauty Prep
I wanted to stay away from any OTT make-up and keep things au naturale. I was lucky to have Grainne O'Doherty, who owns Makeup Matters to pamper me, my bridesmaids, my mother-in-law and my mum on the day. She had a team of make-up artists and hairdressers travel from Galway. On the morning of, I was delighted to see Sharon Dmake was part of their team – we worked together in the pageant world, so I knew I was in the best hands. My signature scent was Lá Bealtaine by the luxury Irish brand Cloon Keen.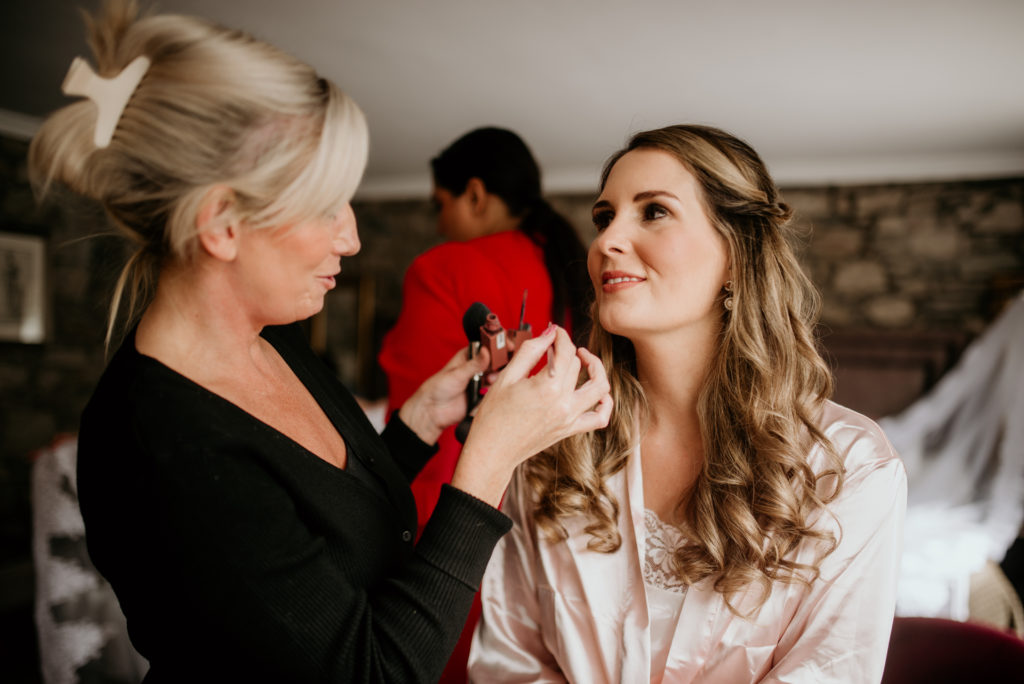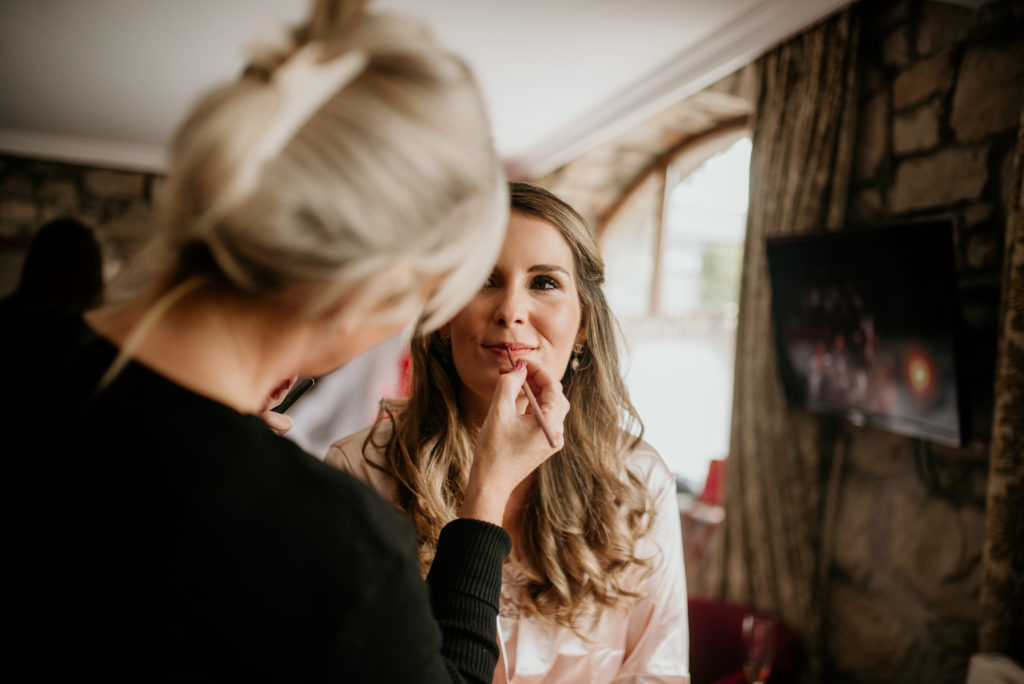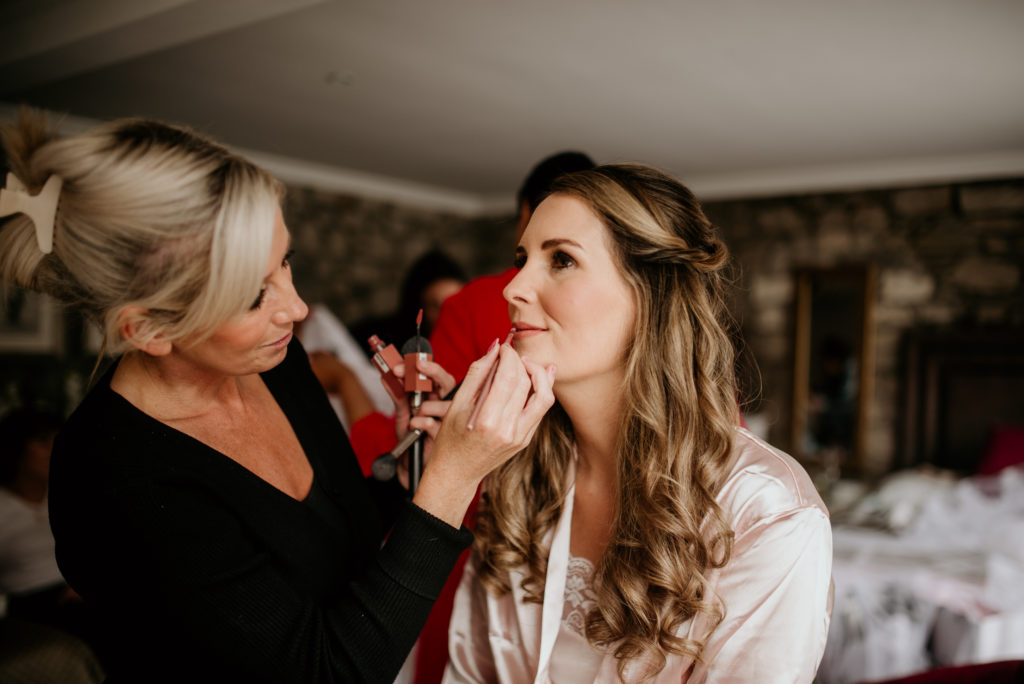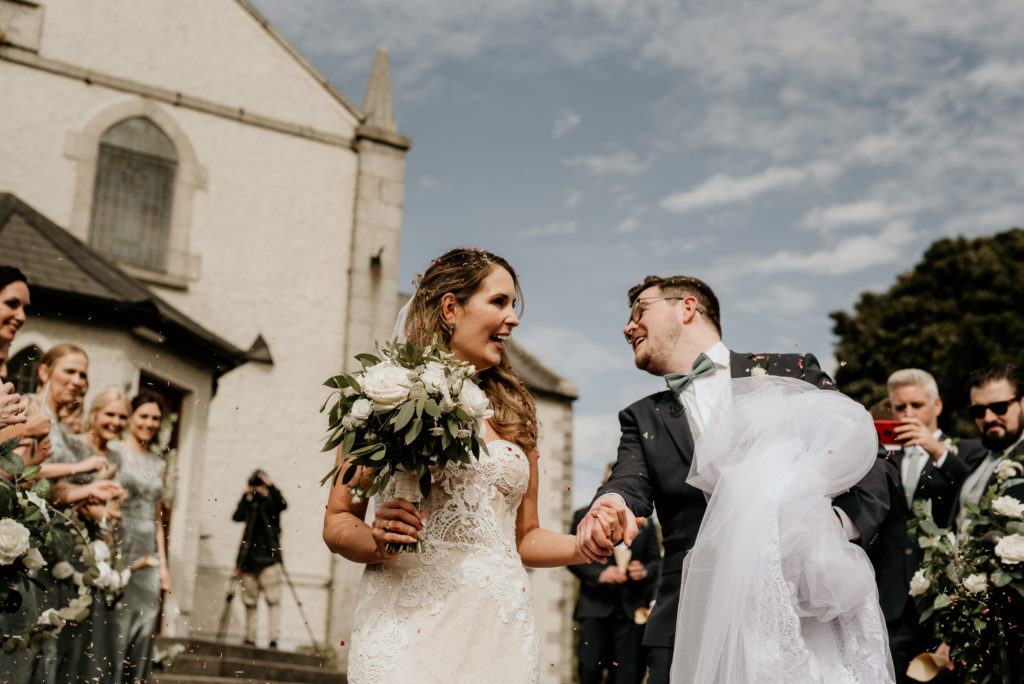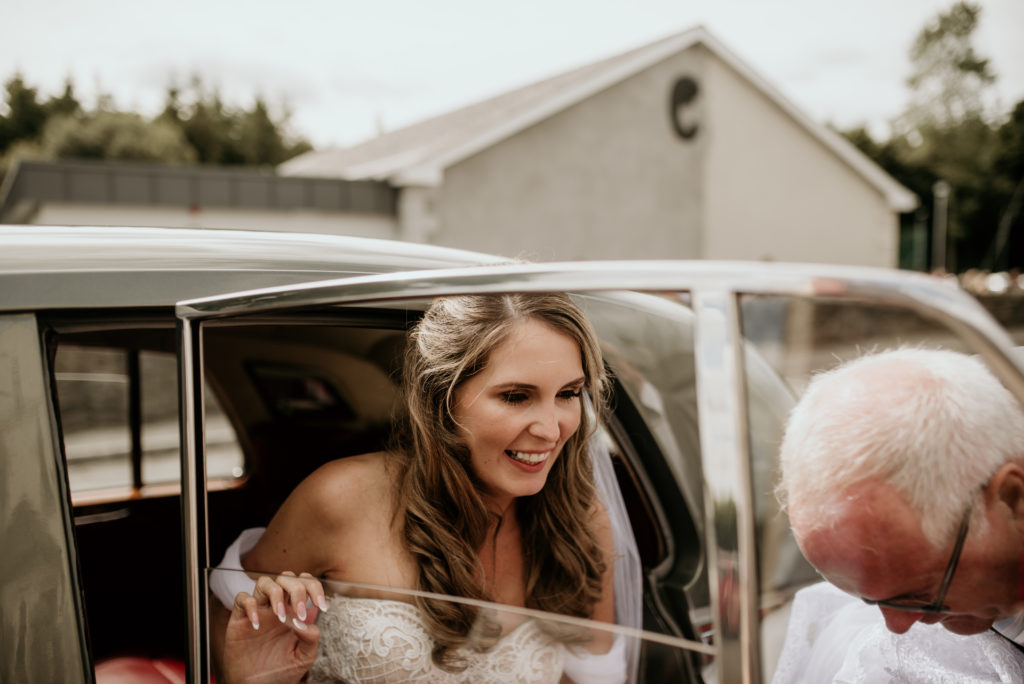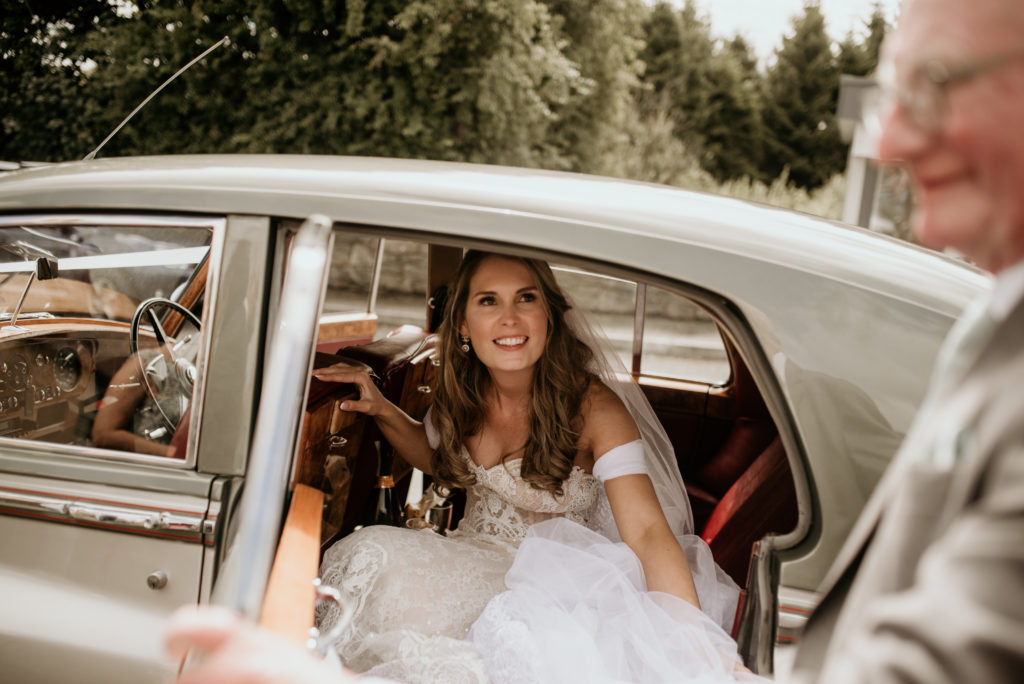 The Dress
Like many couples, we were in the middle of lockdown, trying to plan a wedding. I'd done some bridal modelling as a teenager and knew exactly what I wanted – and what I didn't want. Due to the restrictions, my mum and I were the only people allowed in the bridal shops. The third shop we visited was a shop I had my eye on from the start. It was based in Wexford, and we made a family trip to it. When I tried on the classic lace dress with the extravagant trail, I knew it was the dress for me. I took it there and then. I had removable sleeves added to the dress to wear during the ceremony. My cathedral-length veil was made in Egypt and my shoes were Jimmy Choo.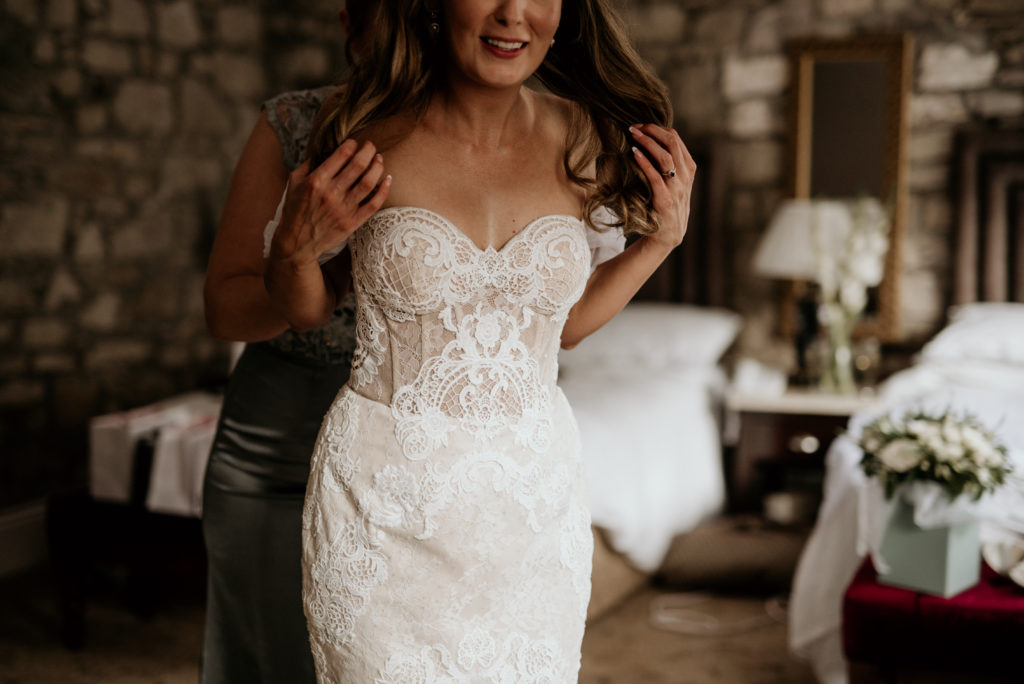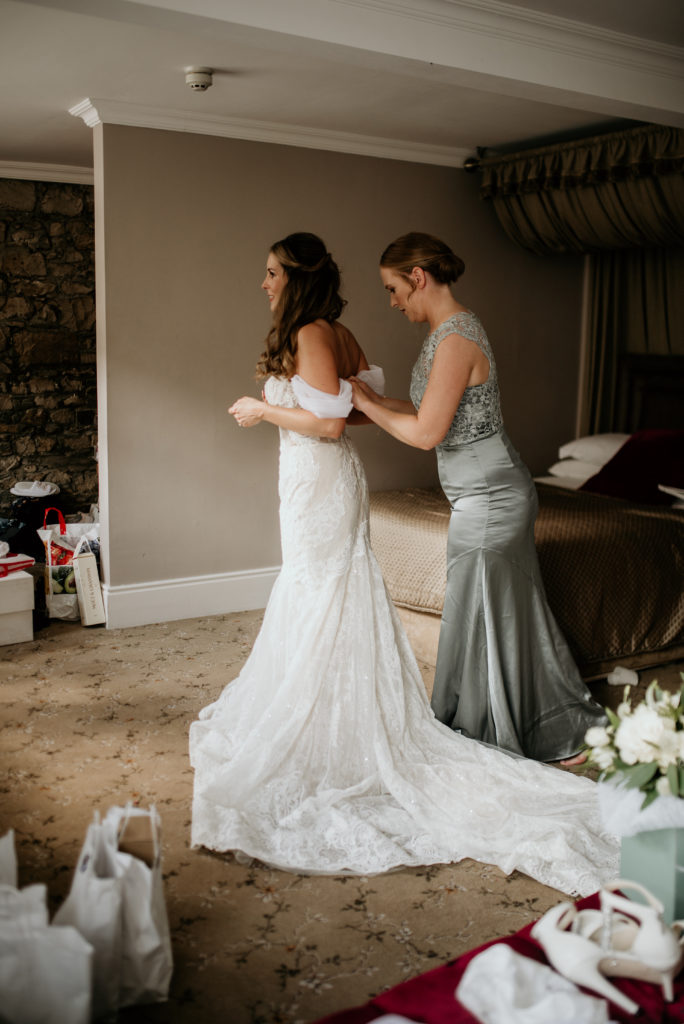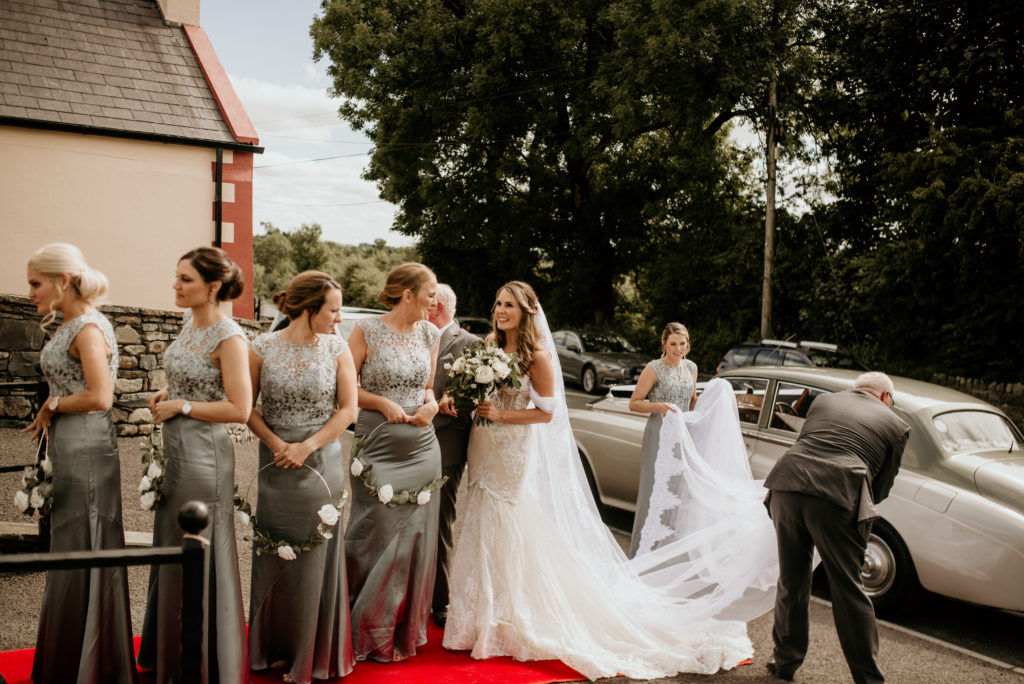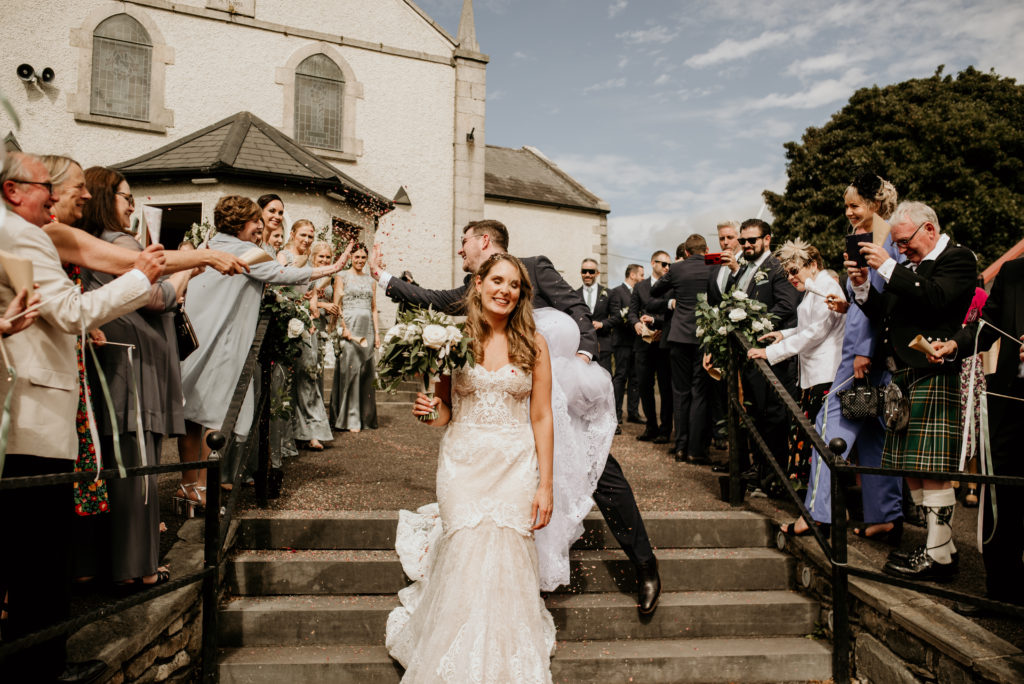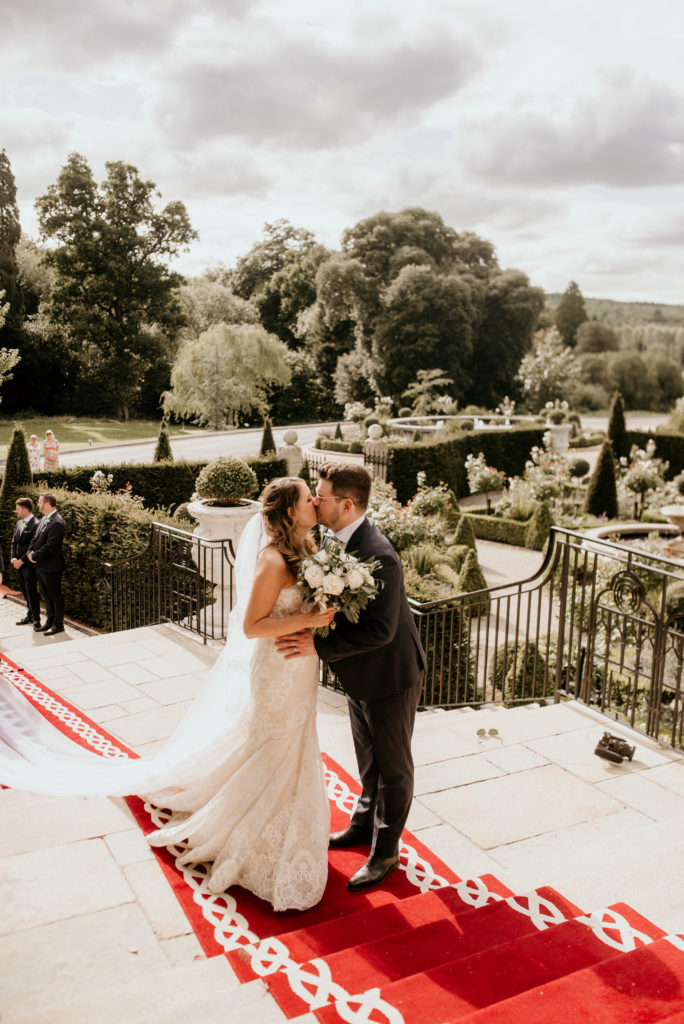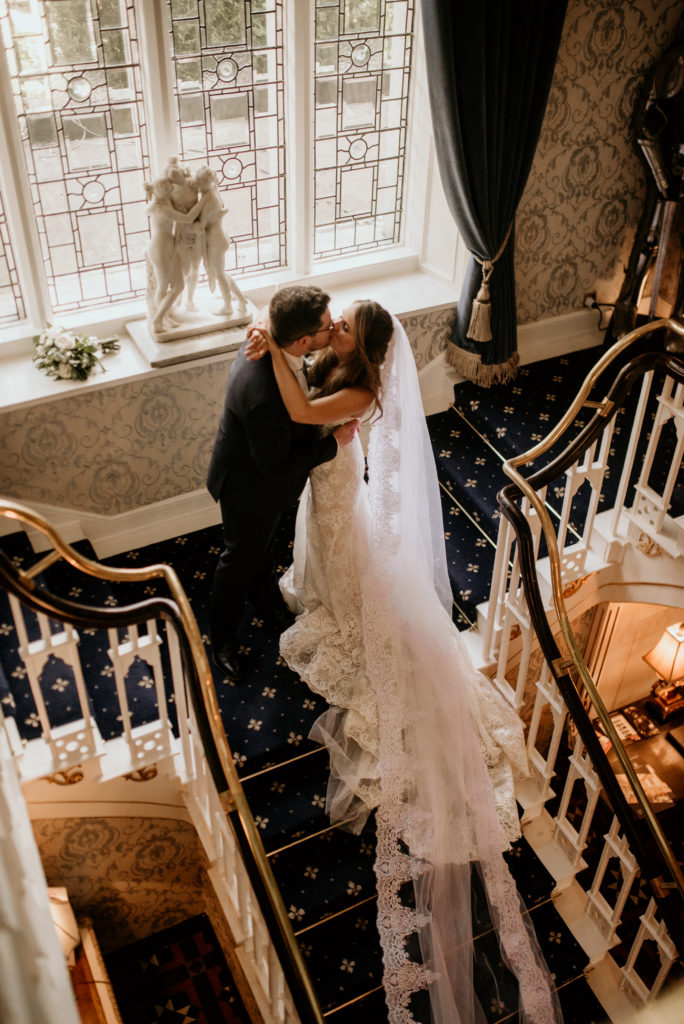 The Venue
We had spent lots of time in Cabra Castle with my family for drinks, lunches and dinners. After our Christmas engagement, we were devastated to find out the castle was booked out for weddings for the following two years. We spent weeks traveling around trying to find a castle that captured our hearts – but no castle compared. We had turned down a wedding intro in Cabra Castle as we knew the castle and devastated it was booked out. However their wedding co-ordinator insisted we come see it. Two weeks later we got a date by chance! We were over the moon. Aviation and travel seemed like the perfect theme for us. Robbie is from Boston and we both have a background working in the aviation industry. We had the Irish and American flag as a sign our two families coming together. Our wedding décor included white travel cases, vintage cases, vintage map décor and a golden globe. We had airplane bottle opener as table favours, along with travel themed wine glass charms that each guest had at their place setting. My mum and I made the wine glass charms with some pearls and charms. My mum came up with a list of typical Irish wedding traditions and American traditions, in a beautiful scroll for each guest in the church. We included all the traditions in our ceremony including tying the knot, ringing the bells and the six pence coin placed in my shoe.  My mum and I handmade the bridal hoops. We practiced in the lead up of the wedding and had lots of fun putting them together.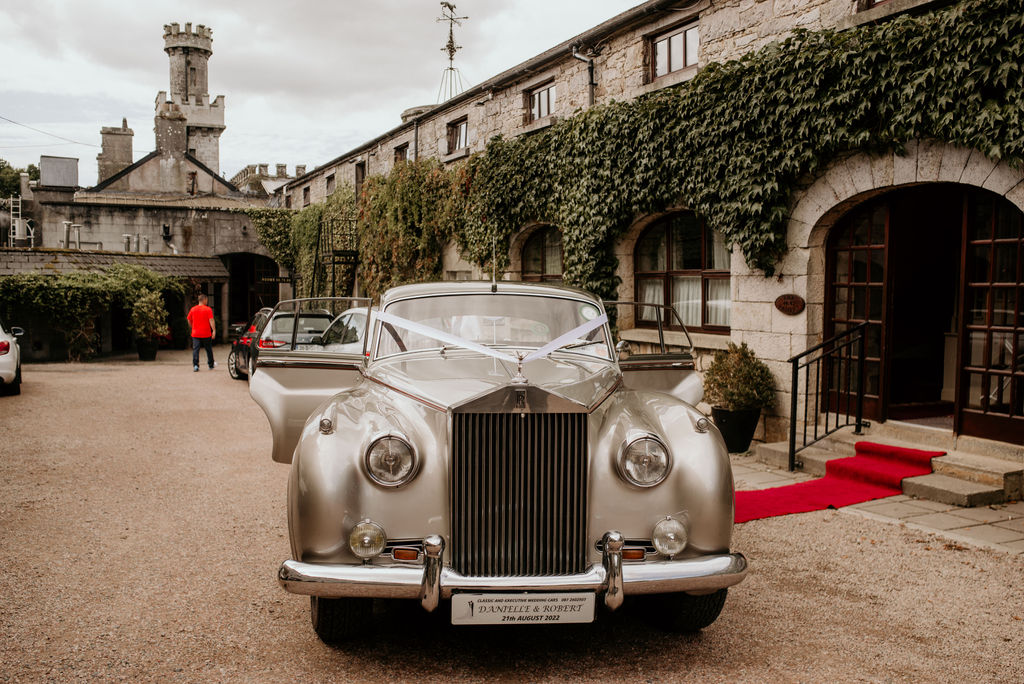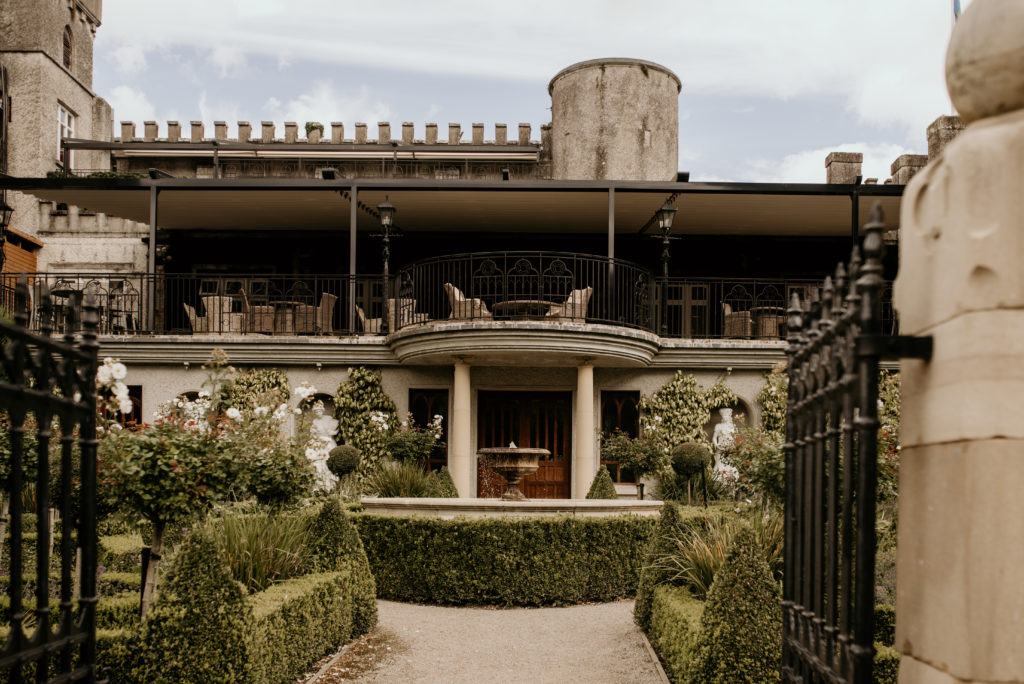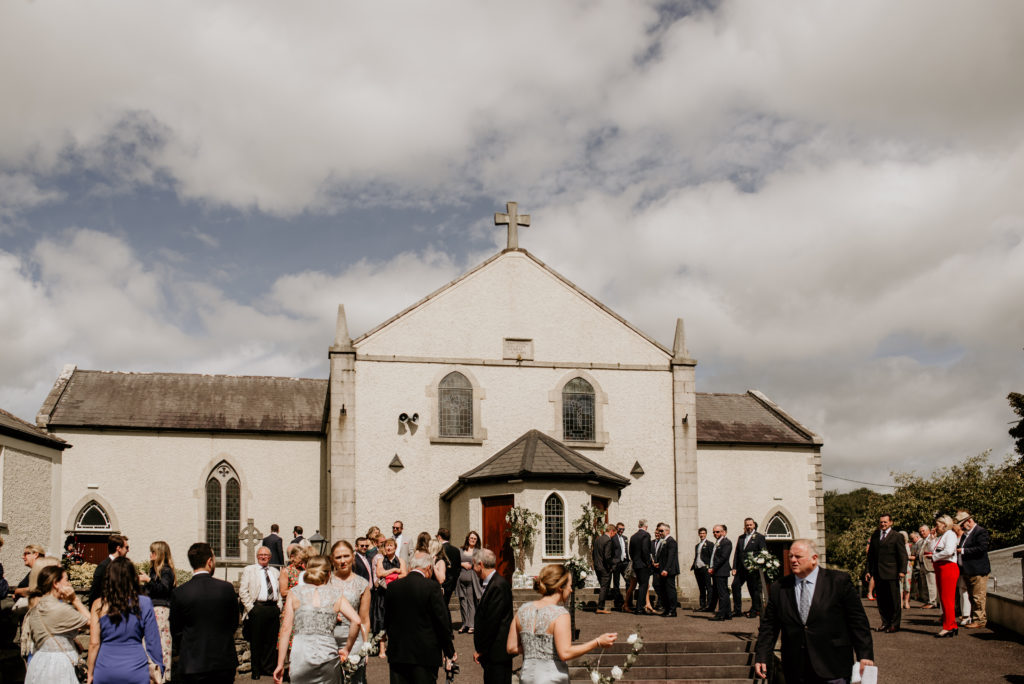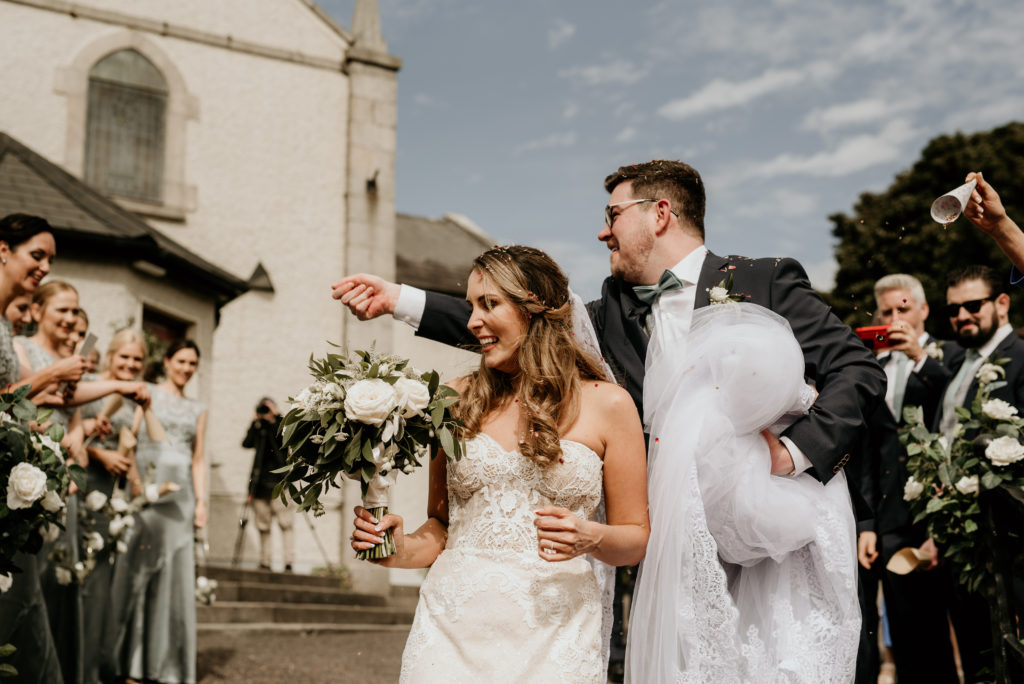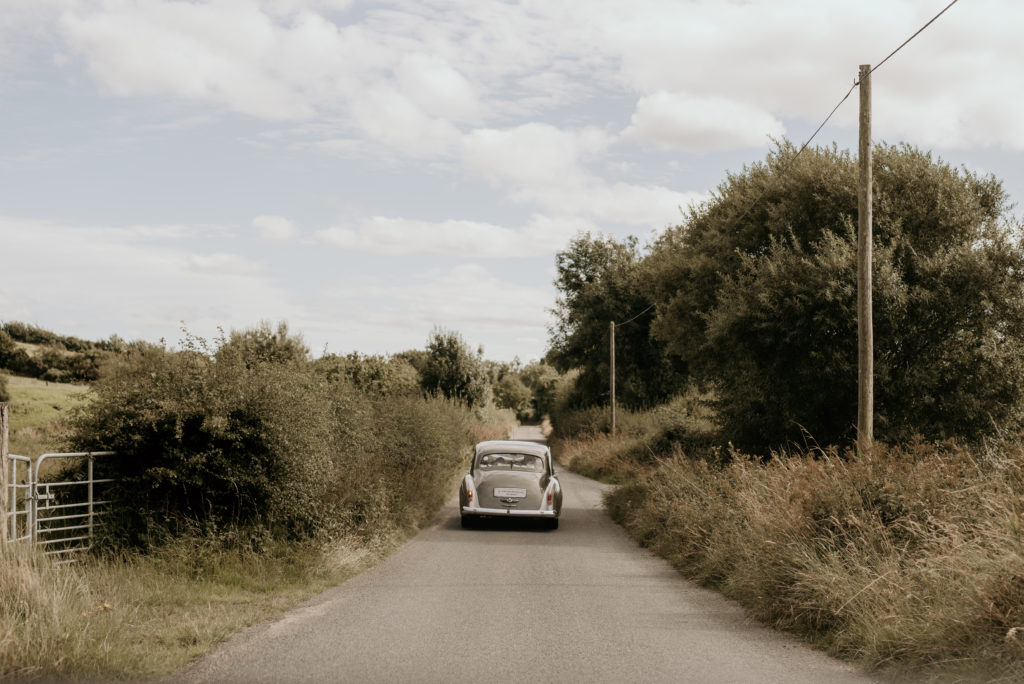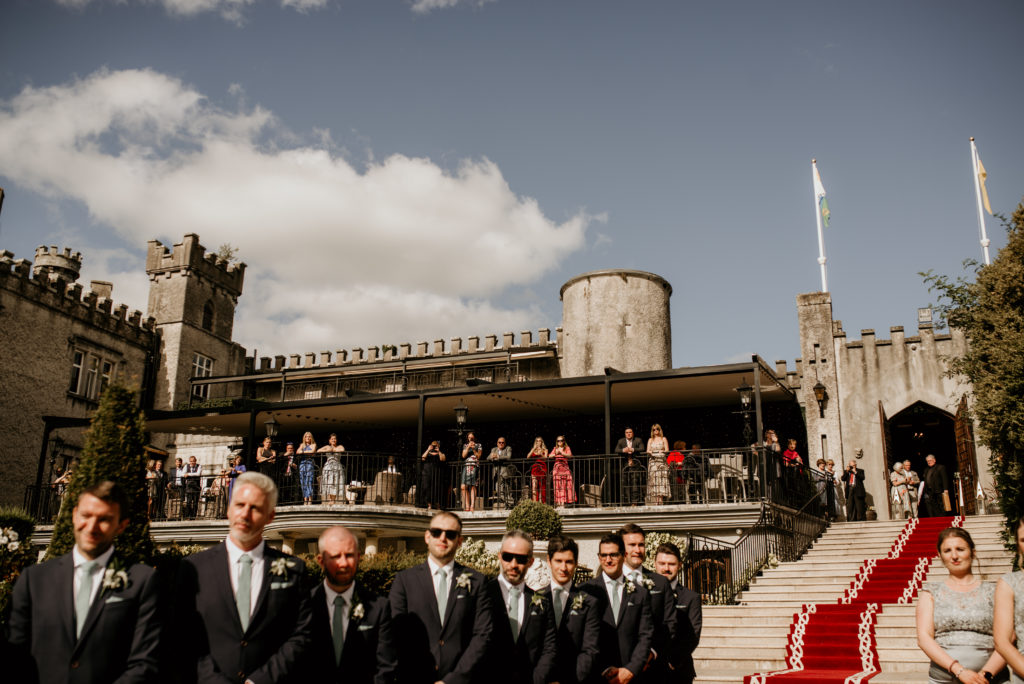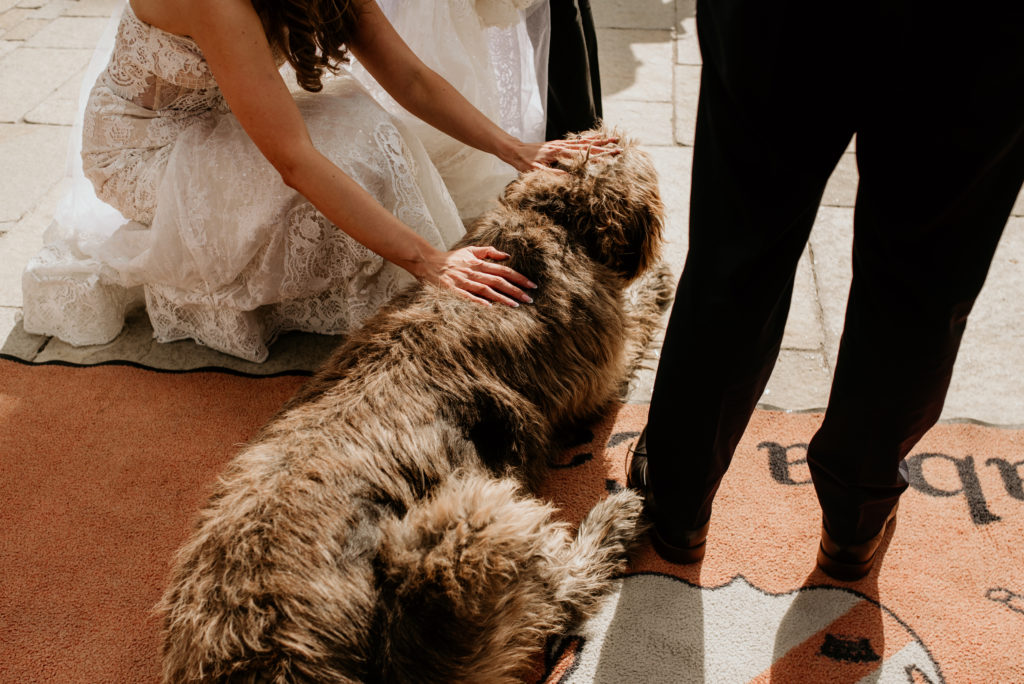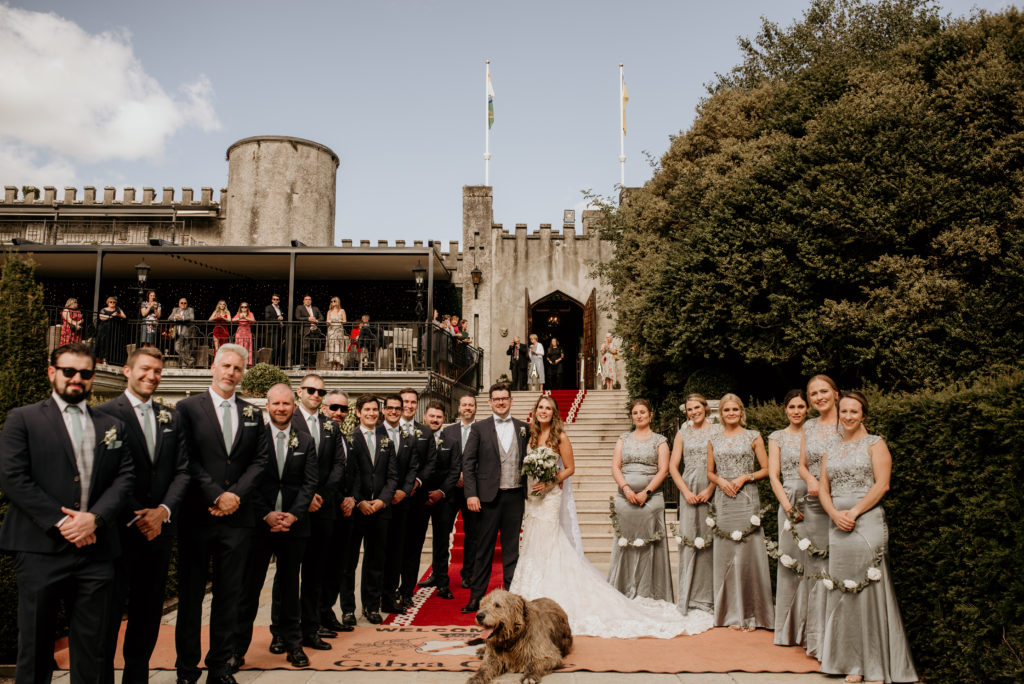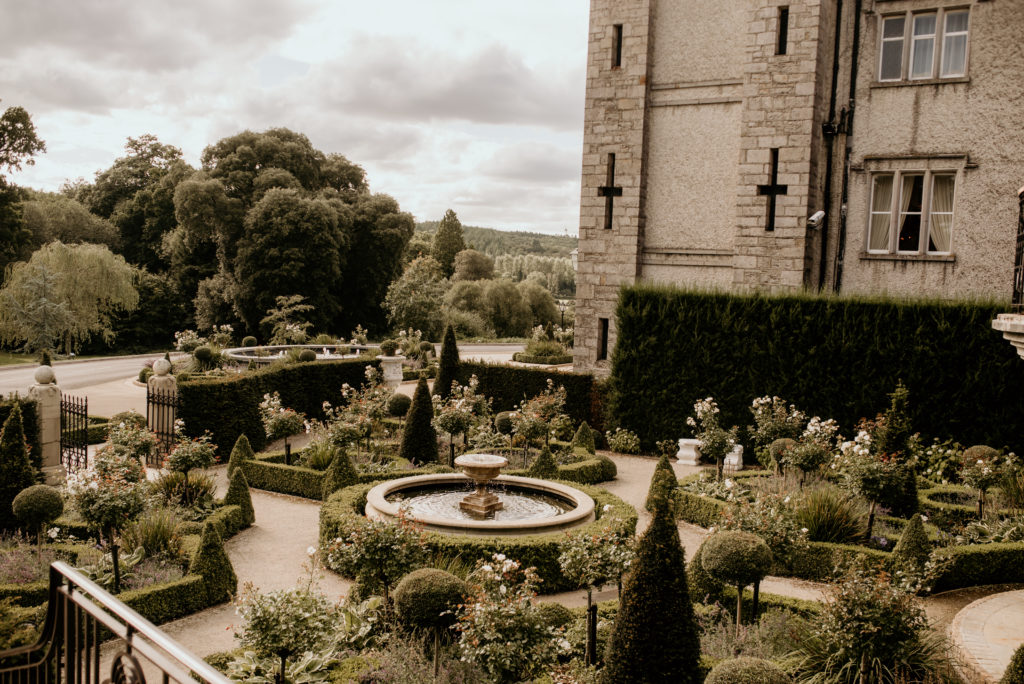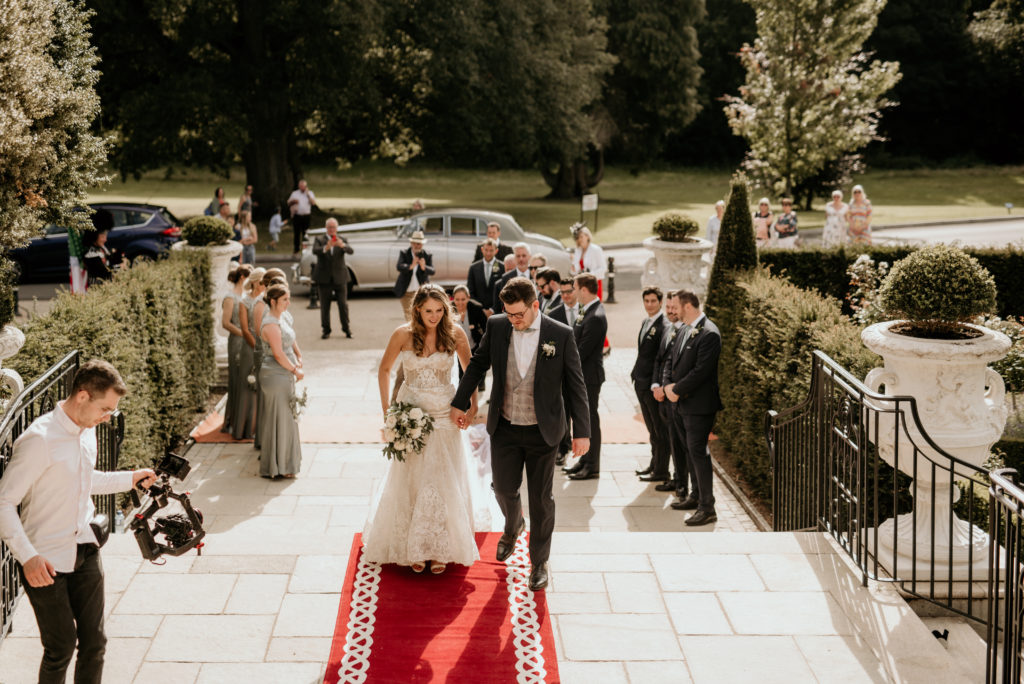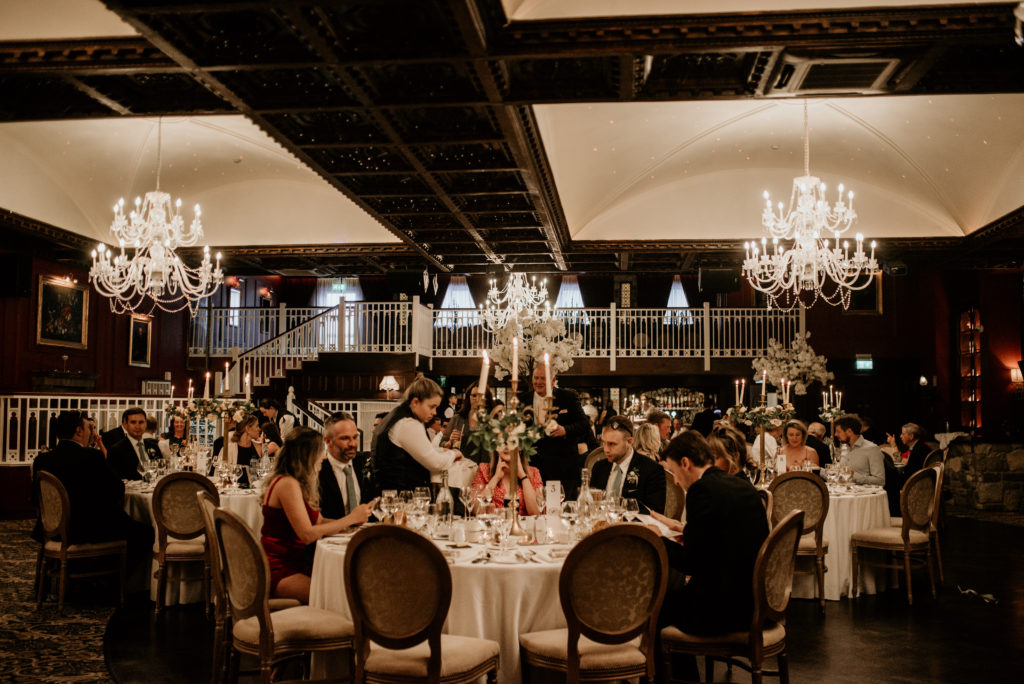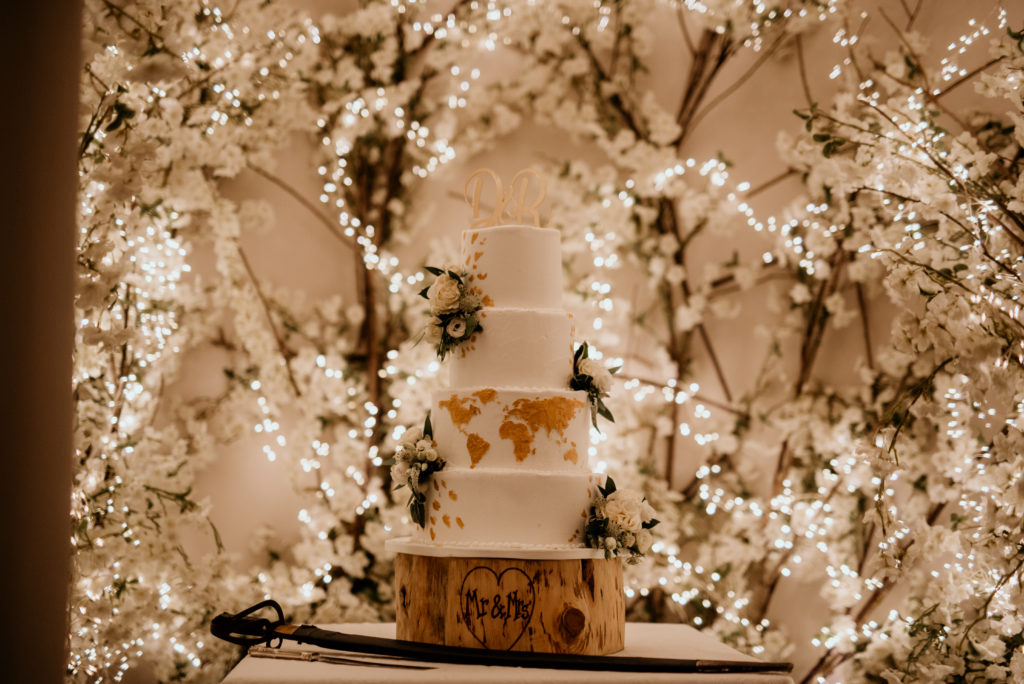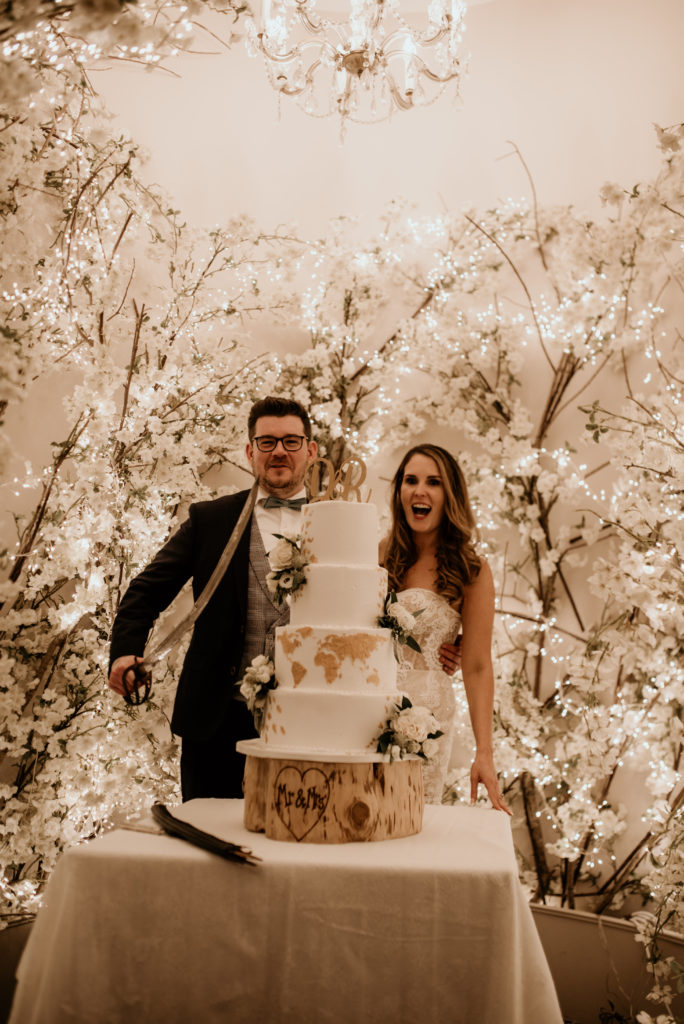 The Entertainment
Our bagpiper Graeme Mitchell is family member from Scotland. Graeme made our day so special and he played for myself and Robbie privately in a very special moment that we will never forget. We really wanted our guests to get a taste of Ireland. So we had incredible Irish dancers (Sticks and Clicks) and the Dublin String Quartet to entertain guests. Then Sax and the City got everyone to the dance floor. The dance floor itself provided the entertainment. My uncle Tommy was spun around by his legs, we had some casualties after the limbo and the conga line took over the castle. We had all our friends and family to join us in the celebrations. Being from the entertainment world we had some interesting characters who know how to party including the godfather of soul Rob Strong, Love/Hate's Patrick Murphy and Mrs UK World Lindsay Ferguson Tipping. So we weren't surprised that the party went on until 5am every night. We also had a production company capture our day. Father Michael McGoldrick is a priest in our family who married us. He baptised me, married my parents and has done a number of family weddings. It meant the world for us to have him there.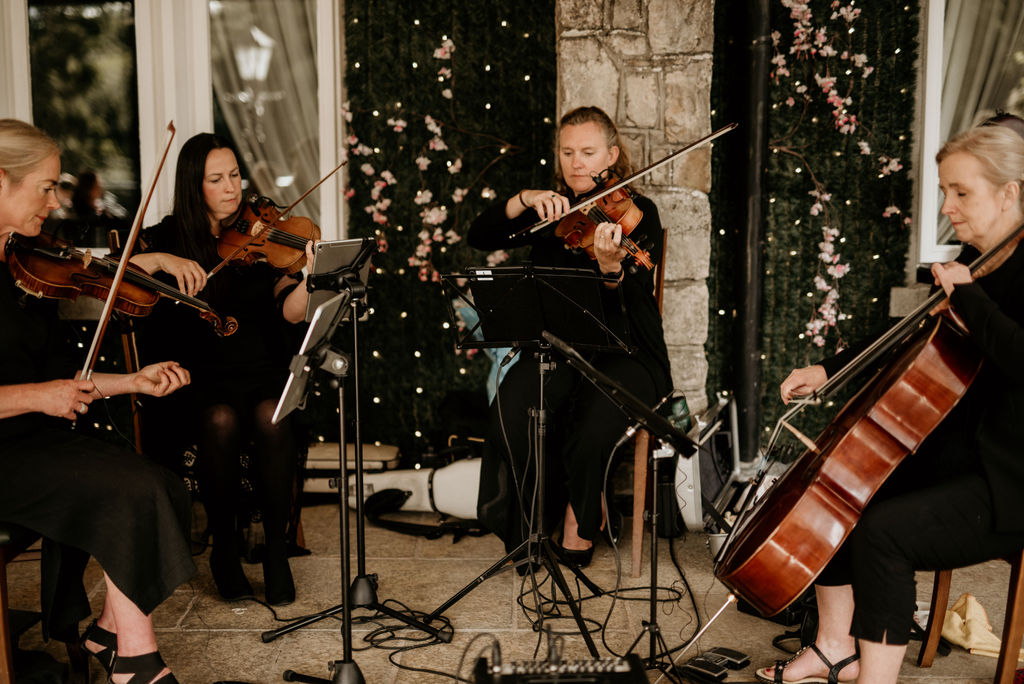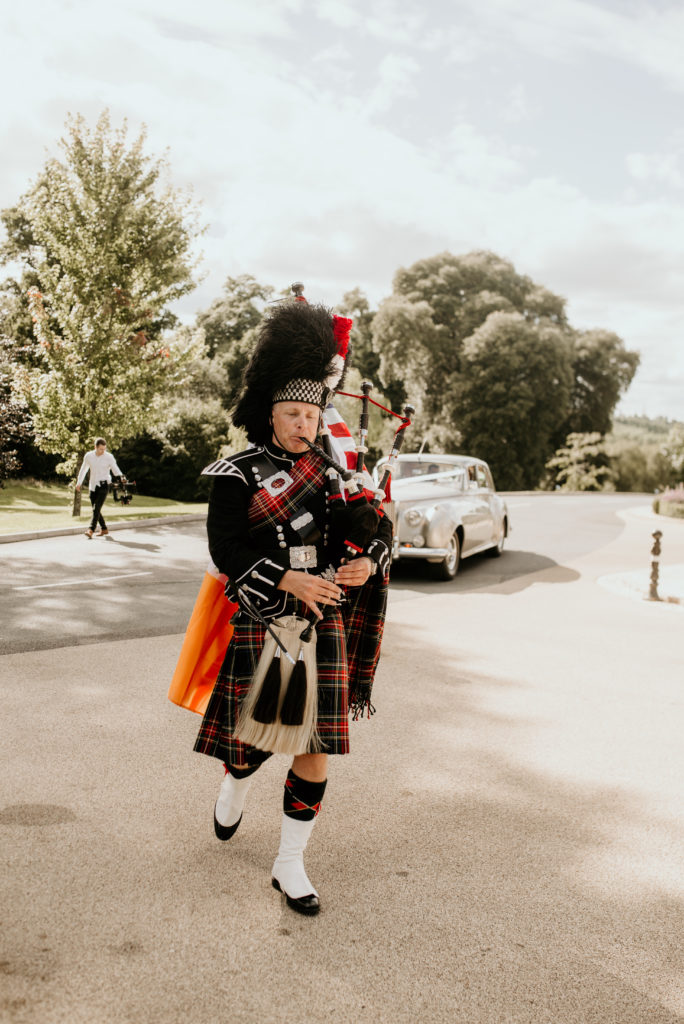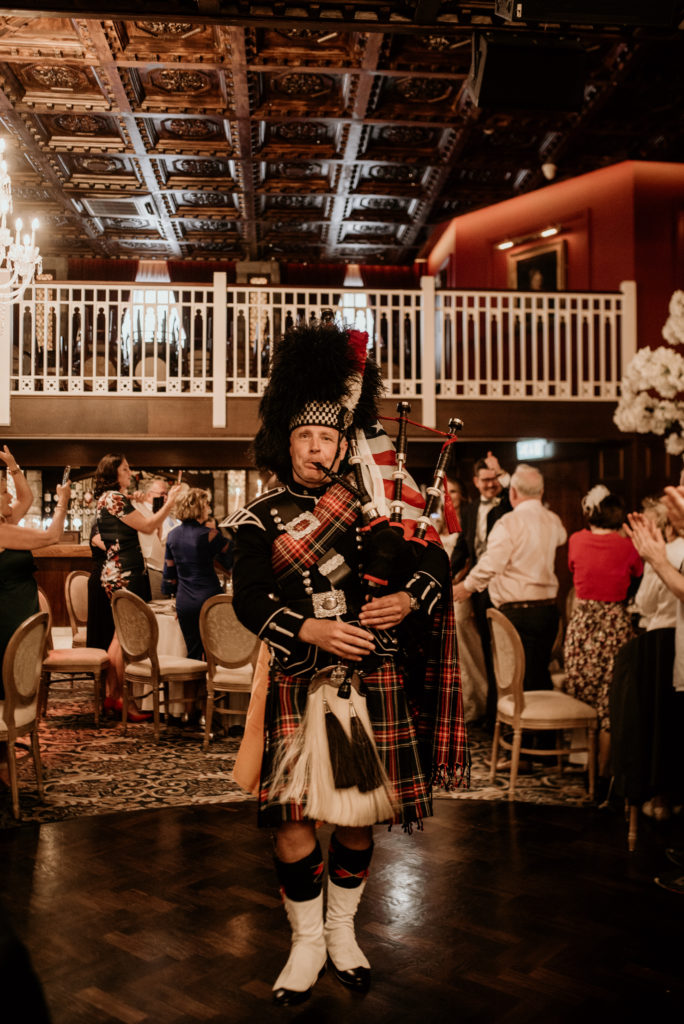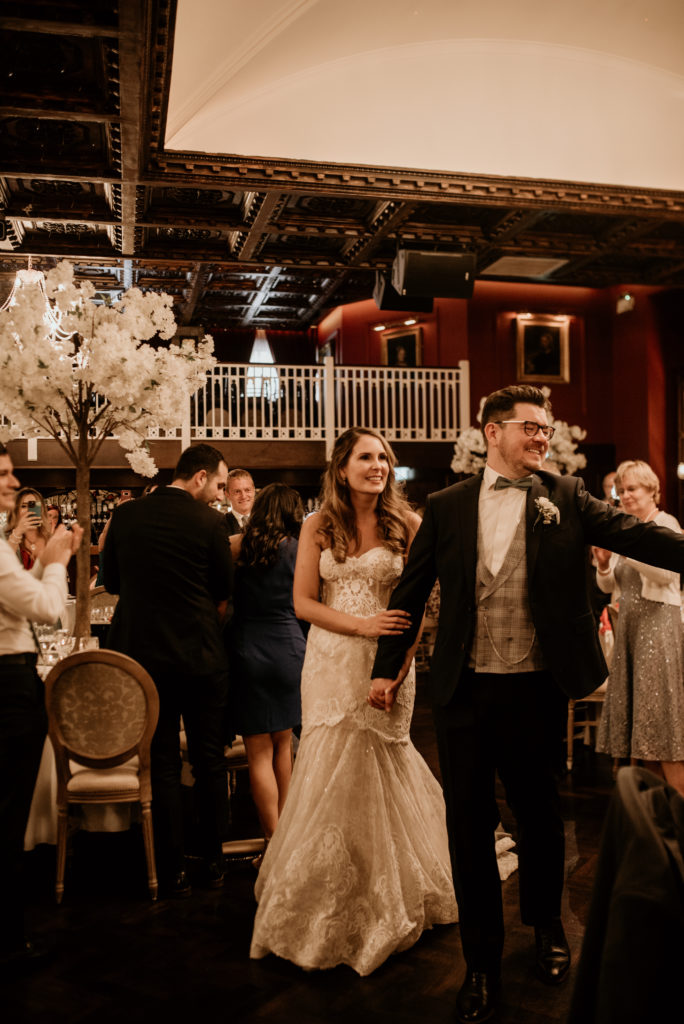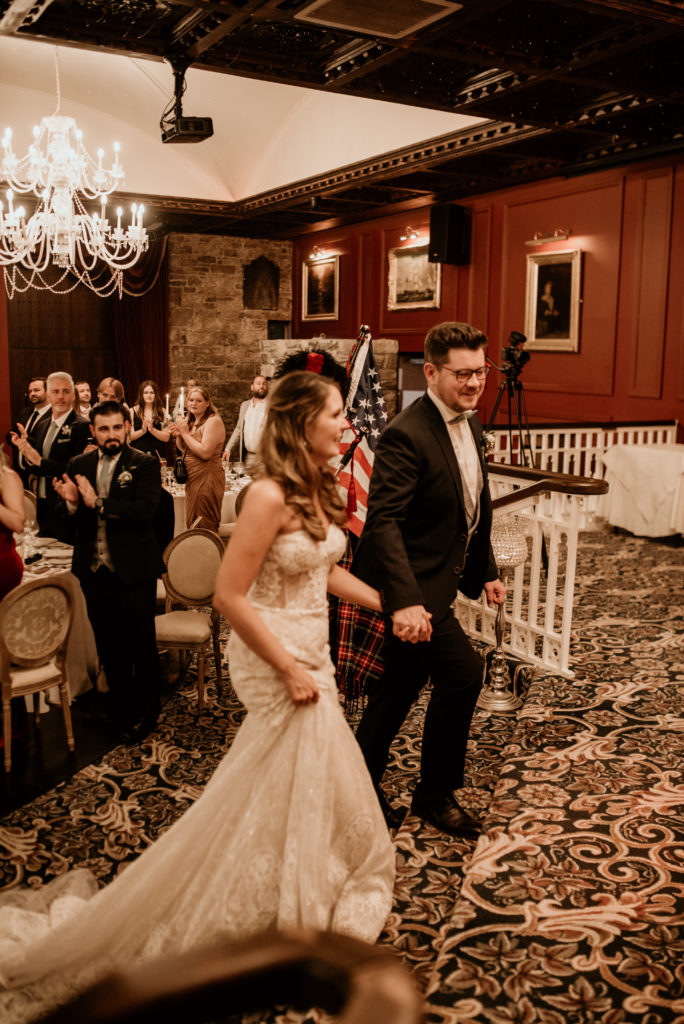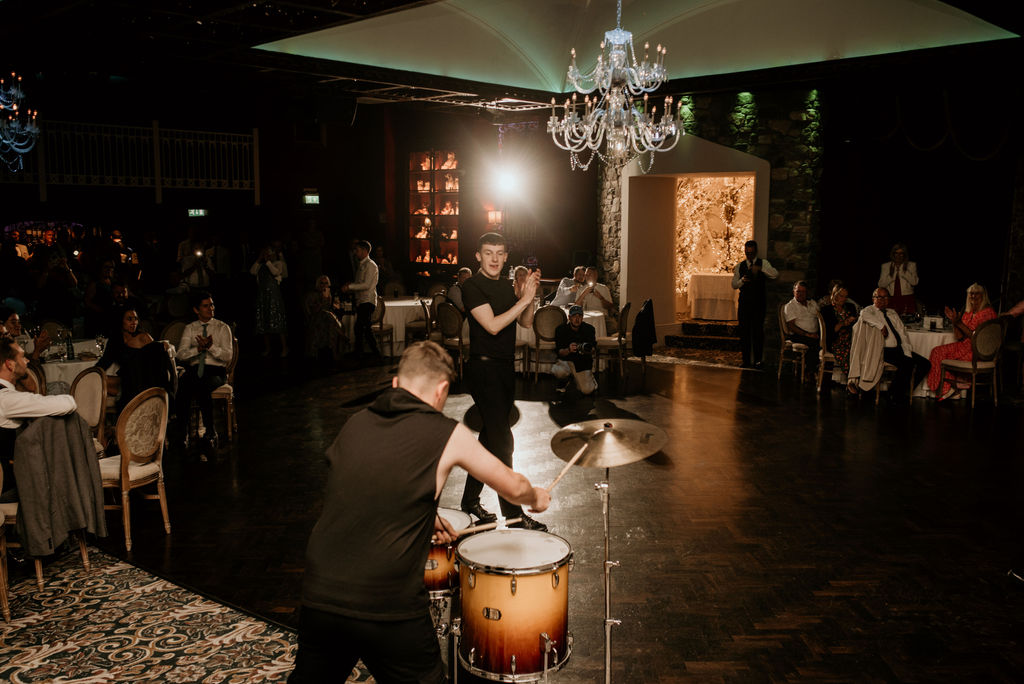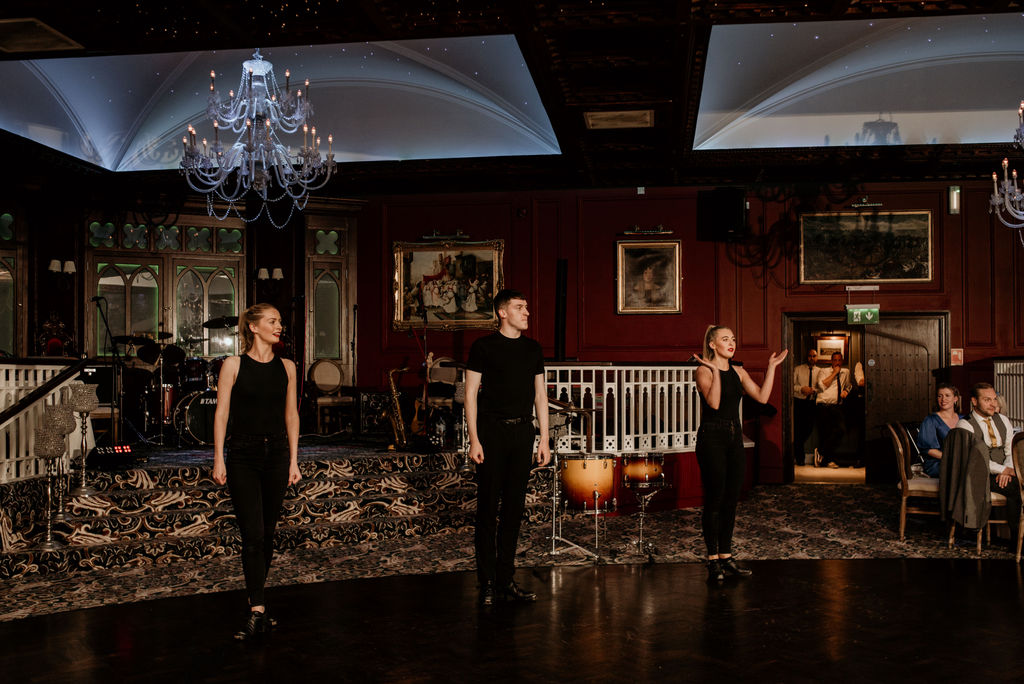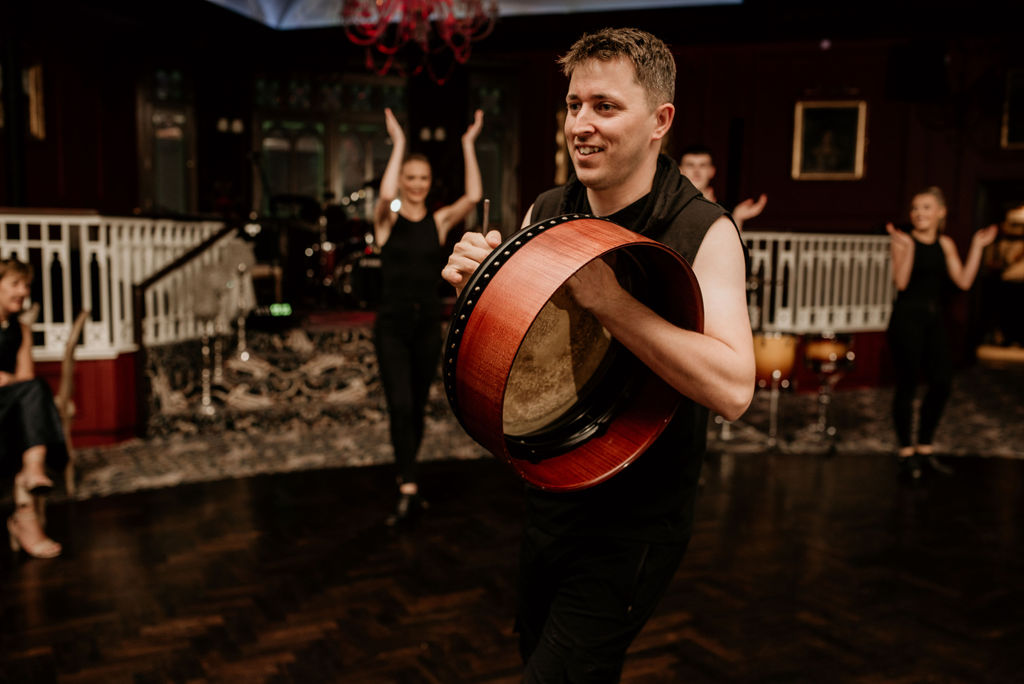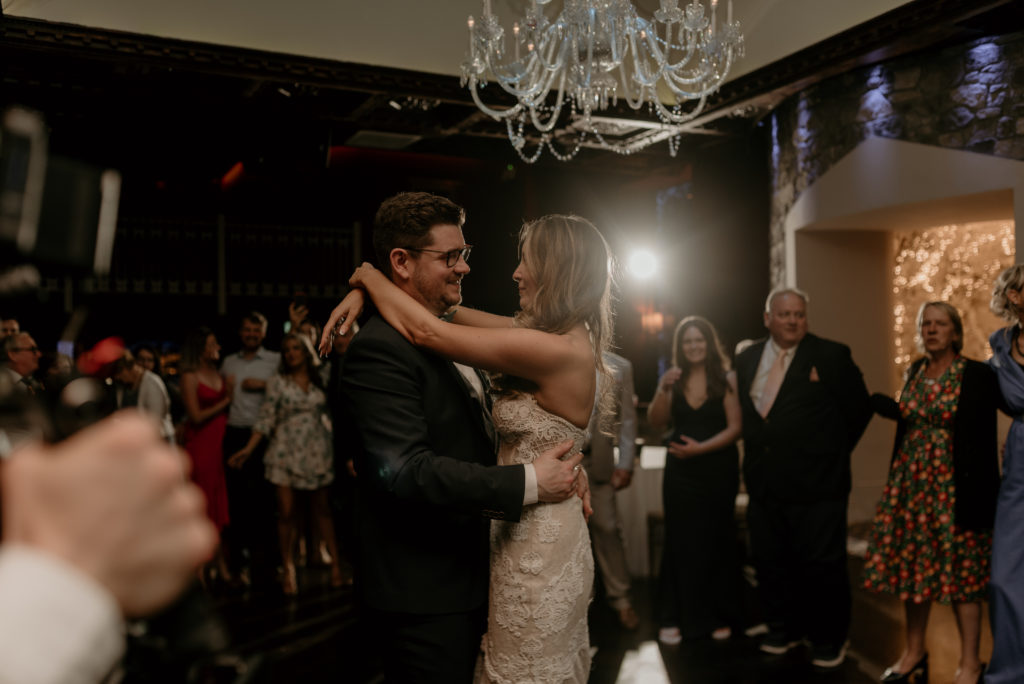 The Bridal Party
We had a very large bridal party from all over the globe. As Robbie has relocated here, our friend group has grown and we are very lucky to have each and every one of them. As an only child, my parents made a big effort to ensure my friends were always around me – so they are like my family. I was delighted to have my new sister Caroline (sister in law) by my side on our big day. My maid of honour was my school friend of five years old Eimear Brady. We had friends fly in from England, Germany, New York, California and of course Boston to be part of our bridal party. We also had an adopted bridal party member join us on the day - Oscar the Irish Wolfhound who lives in Cabra Castle. He howled on cue as we arrived!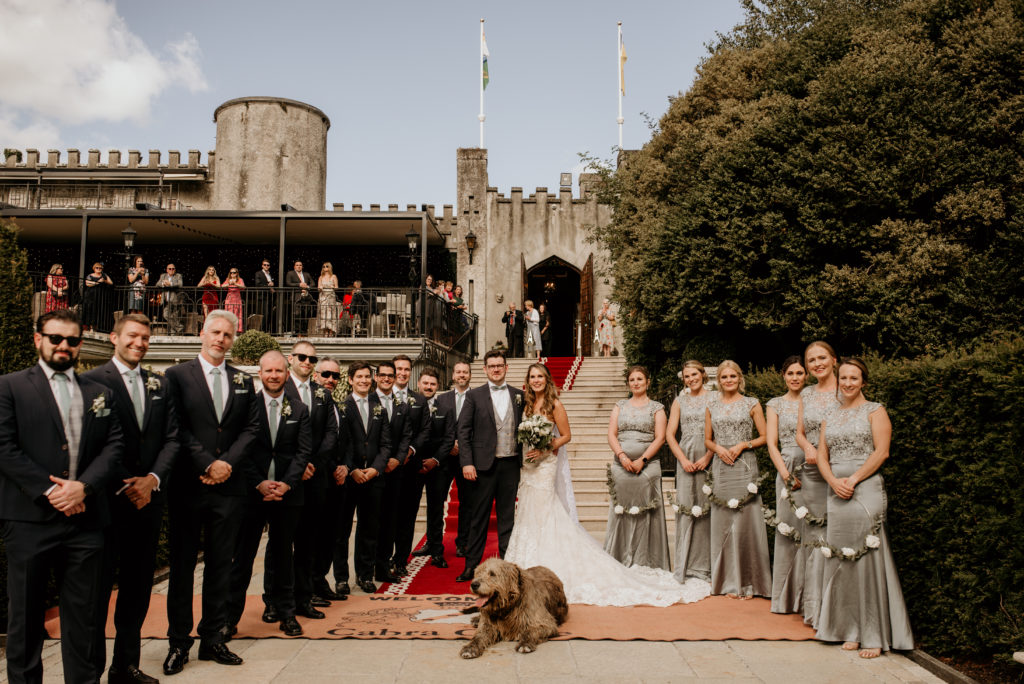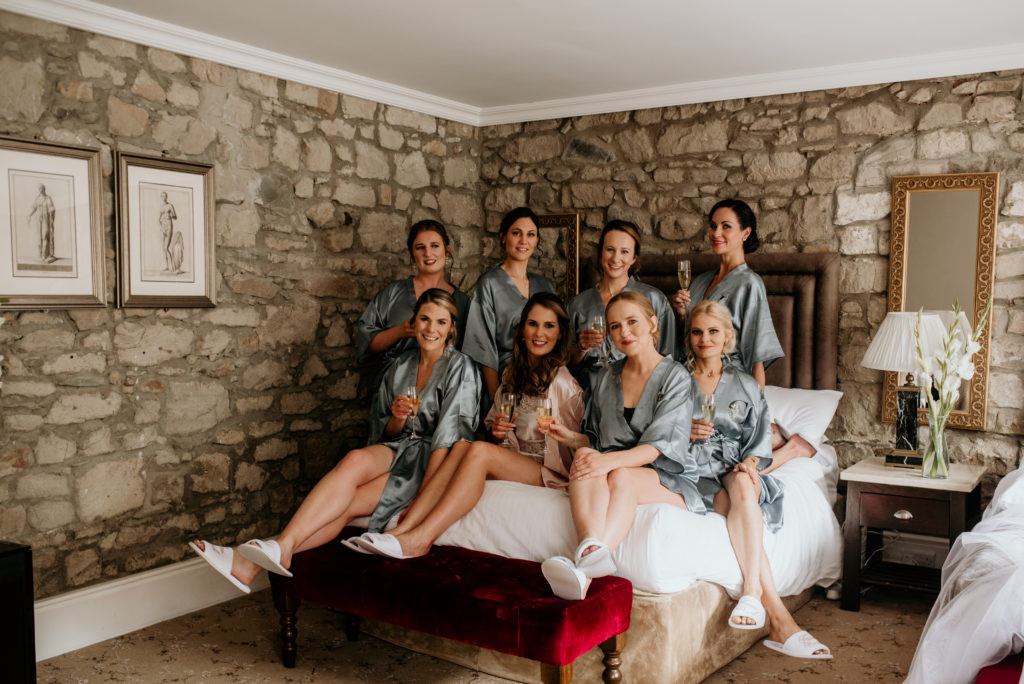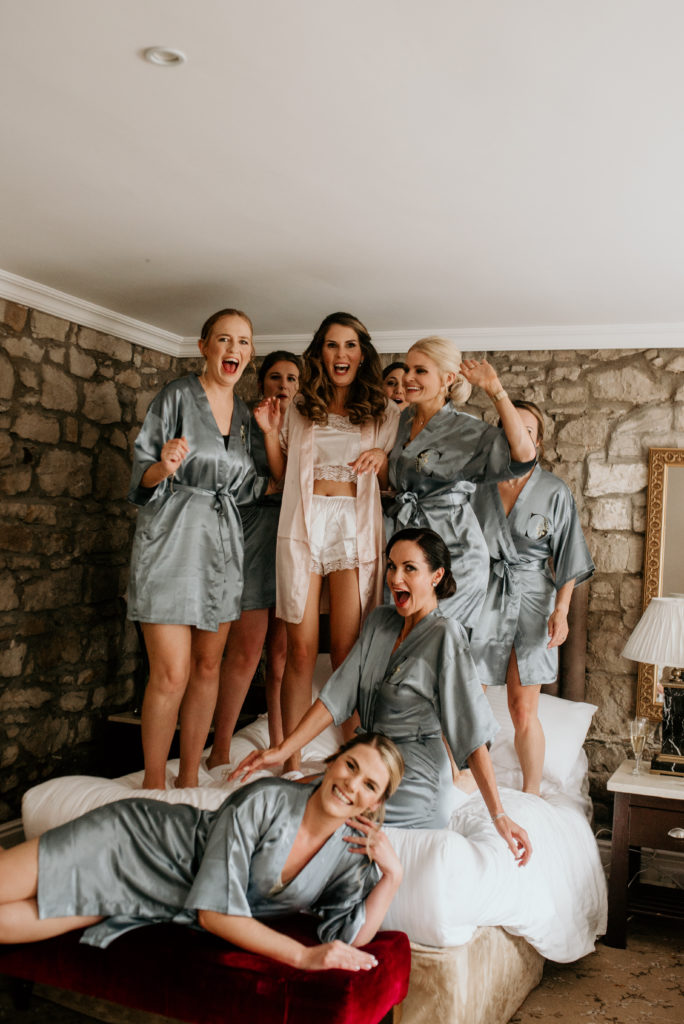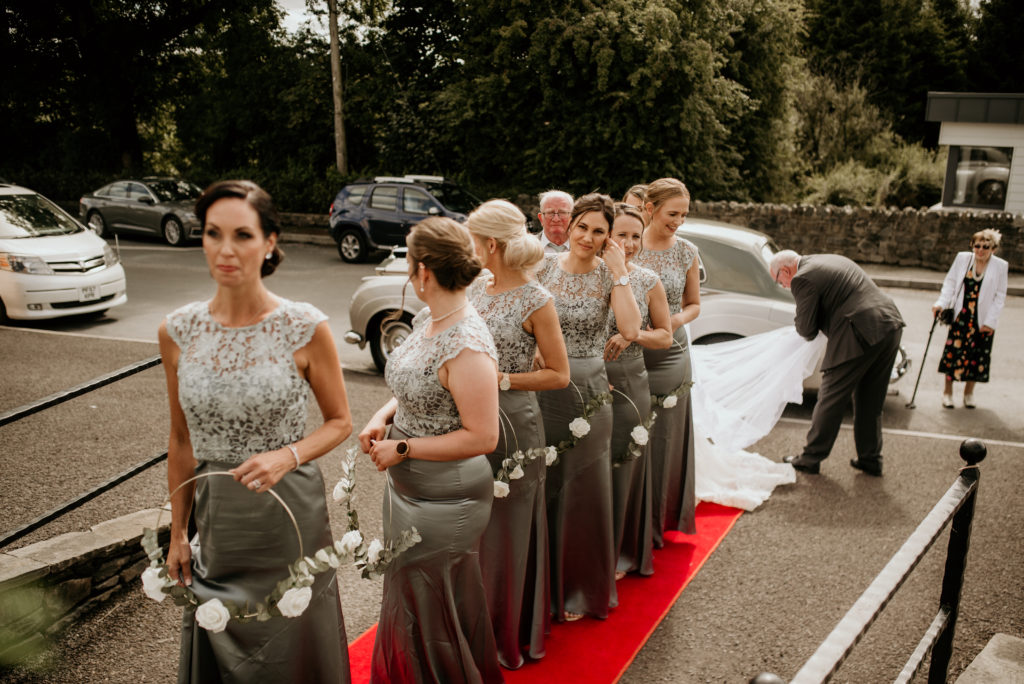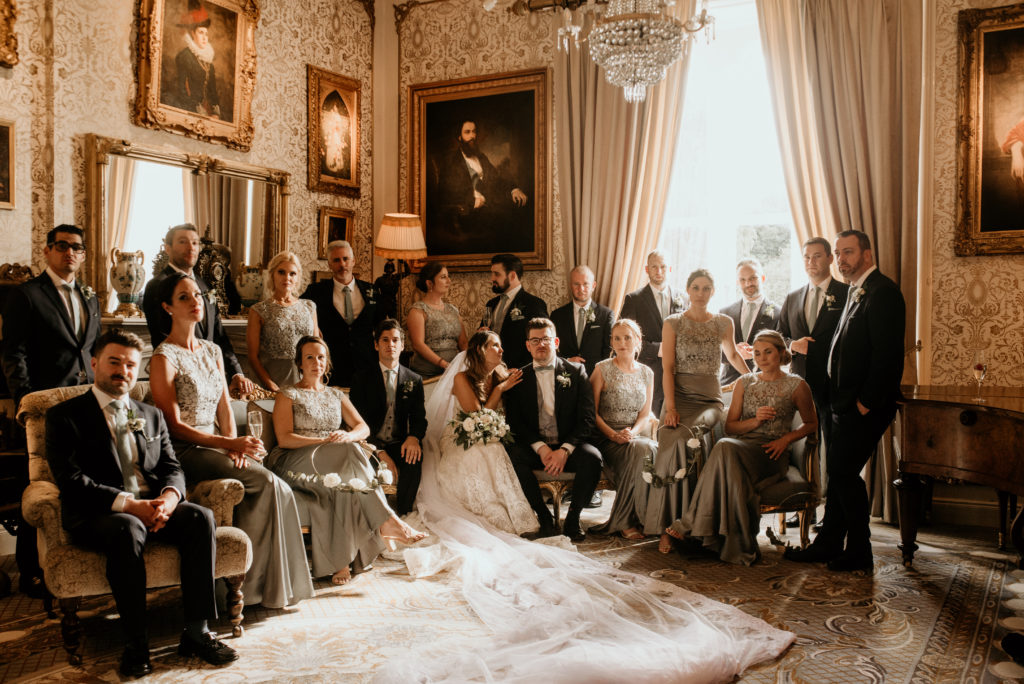 The Best Decision
Marrying Robert Maclean Russell III! He's no longer my prince, he's my king.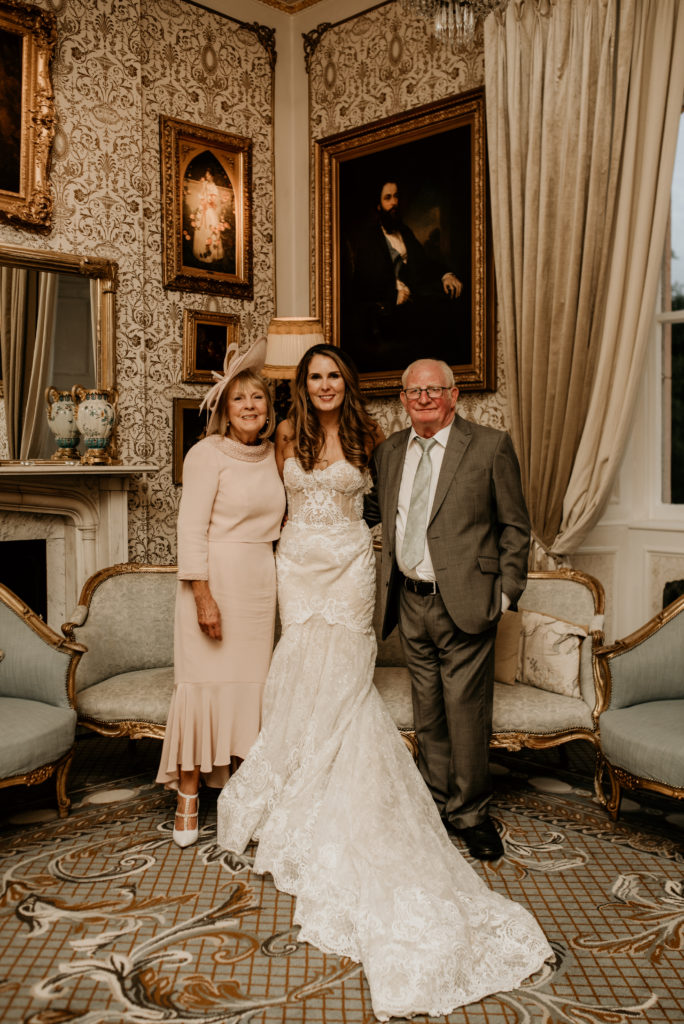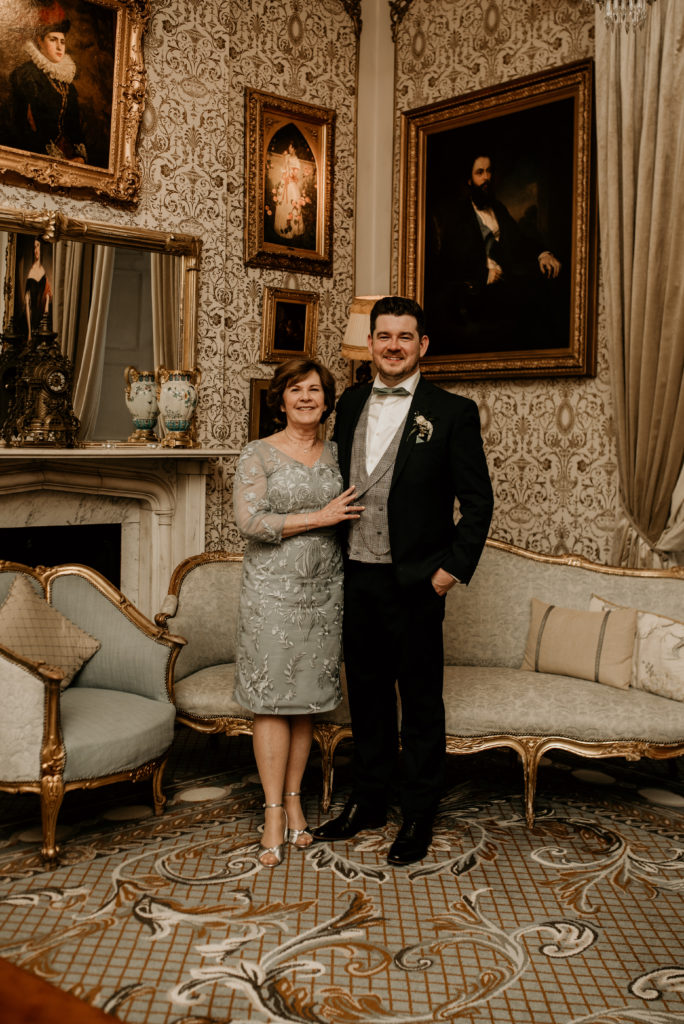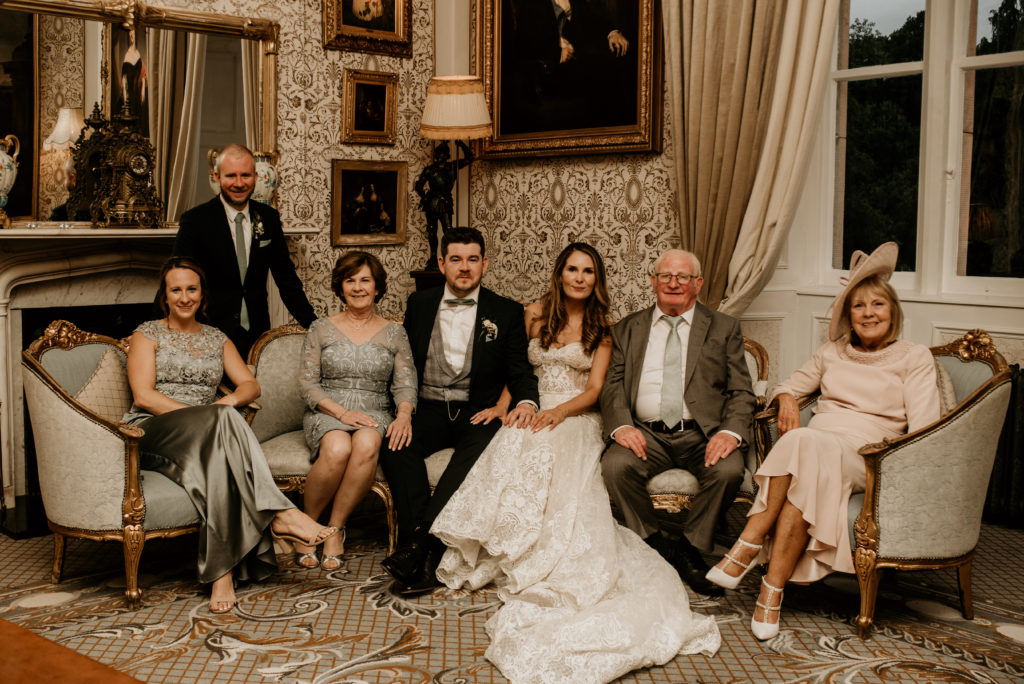 The Worst Decision
Not having a day four! The day before we had a family dinner in Gartlan's pub with a traditional Irish band. I was told guests continued the party in the residence bar into the early hours. The day after we had a BBQ in the castle for all our friends and family. Not sure if the guests would have survived a day four but we never wanted it to end.