Cosmetic Doctor Clodagh O'Shea married Tom Crowley at Dromquinna Manor in Kenmare last August. 
Photography: Padraig Healy
The Meeting
It was St. Patrick's Day, which also happened to be the day of my 21st birthday when we both first met. It was in the very fancy establishment of our local pub where we first locked eyes. Needless to say, I was feeling confident after a day of birthday celebrations and approached Tom while at the bar. After buying me a few obligatory birthday beverages, we hit it off and as they say, the rest is history.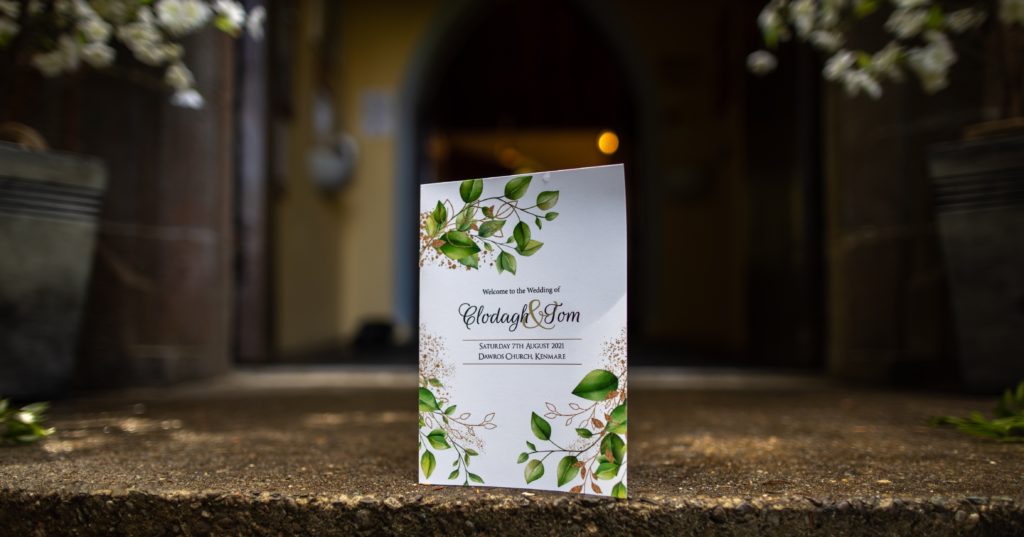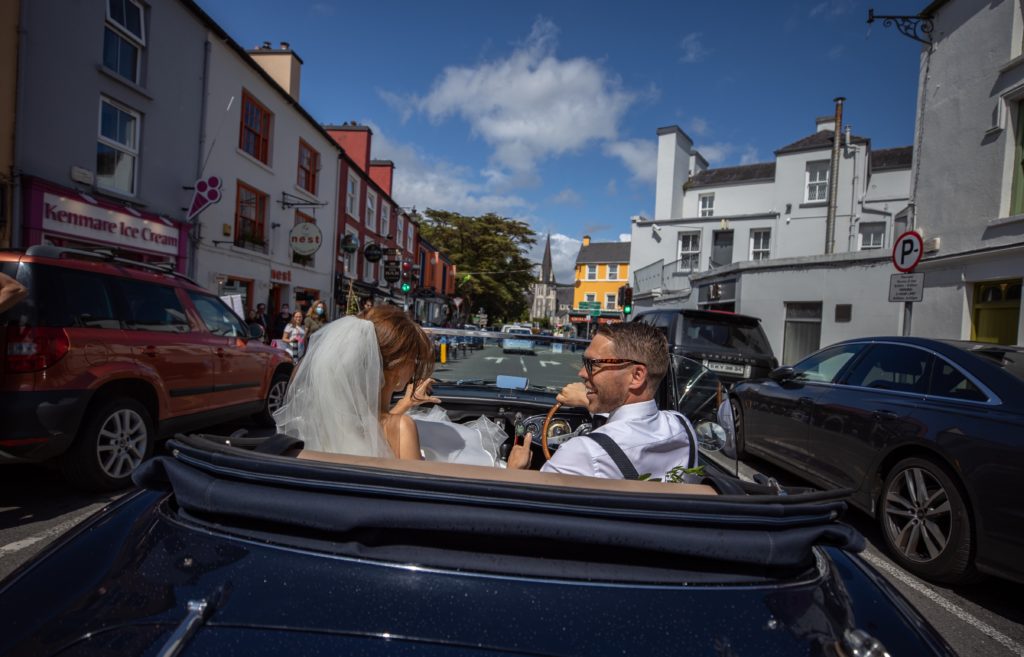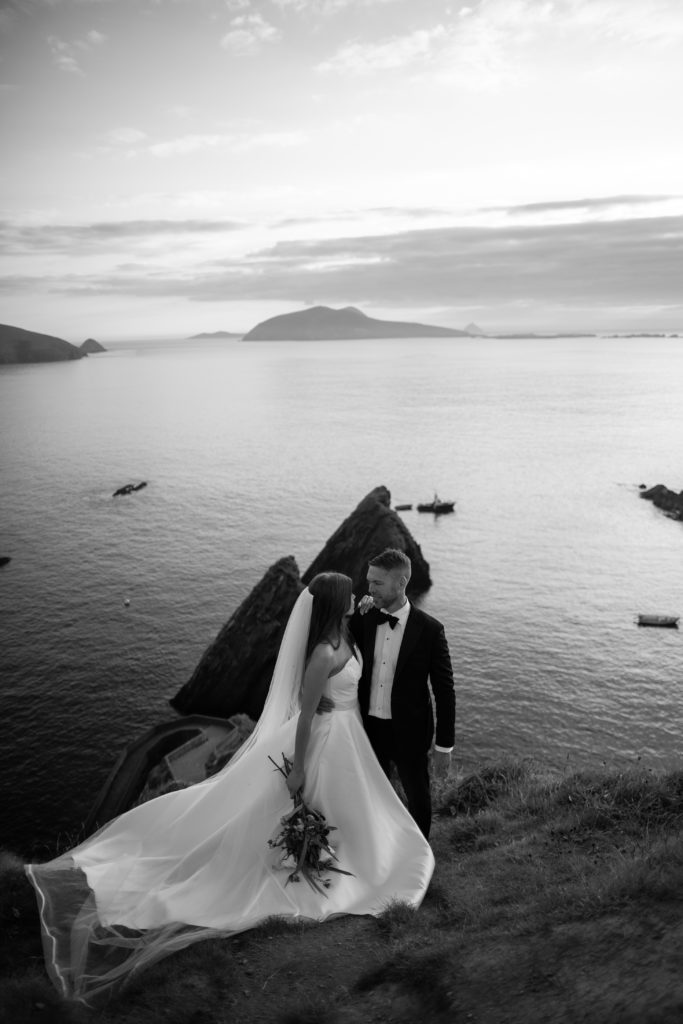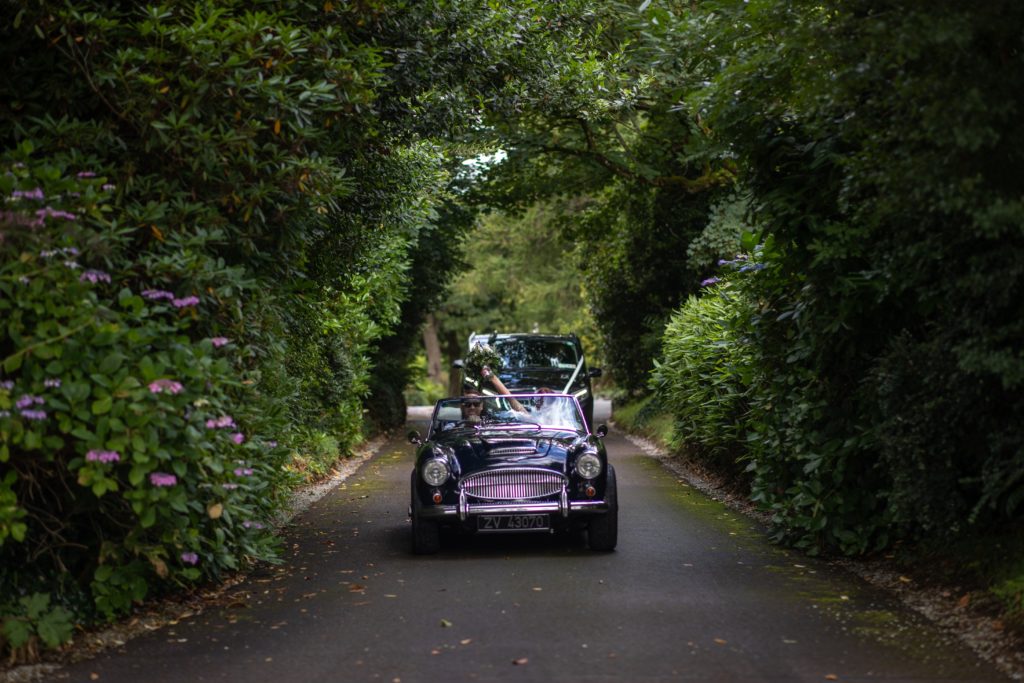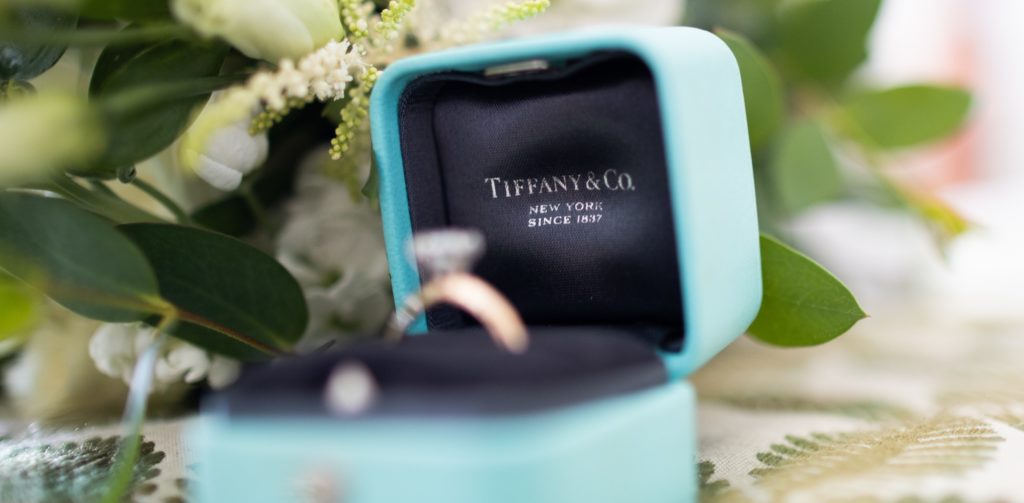 The Proposal
Tom had organised a trip to New York City at Christmas time. I do love a jam-packed travel itinerary, but I had been warned to keep the Thursday afternoon free. I just presumed that he had booked tickets to my favourite musical, "The Lion King" as a surprise. On our first night, in spite of feeling very jet lagged, Tom was adamant we paid a visit to the Rockefeller Tree. Christmas being my favourite time of the year, he thought that there would be no better place to get down on one knee than in front of the world's most famous Christmas tree. However, after witnessing a very public proposal earlier that evening, Tom got nervous at the prospect of an audience and decided instead to whisper the words "Will you marry me?" into my ear and informed me that he had an appointment booked for Tiffany's on 5th Avenue the following day. Needless to say, it was a big yes from me and NYC will always have a special place in our hearts as a result.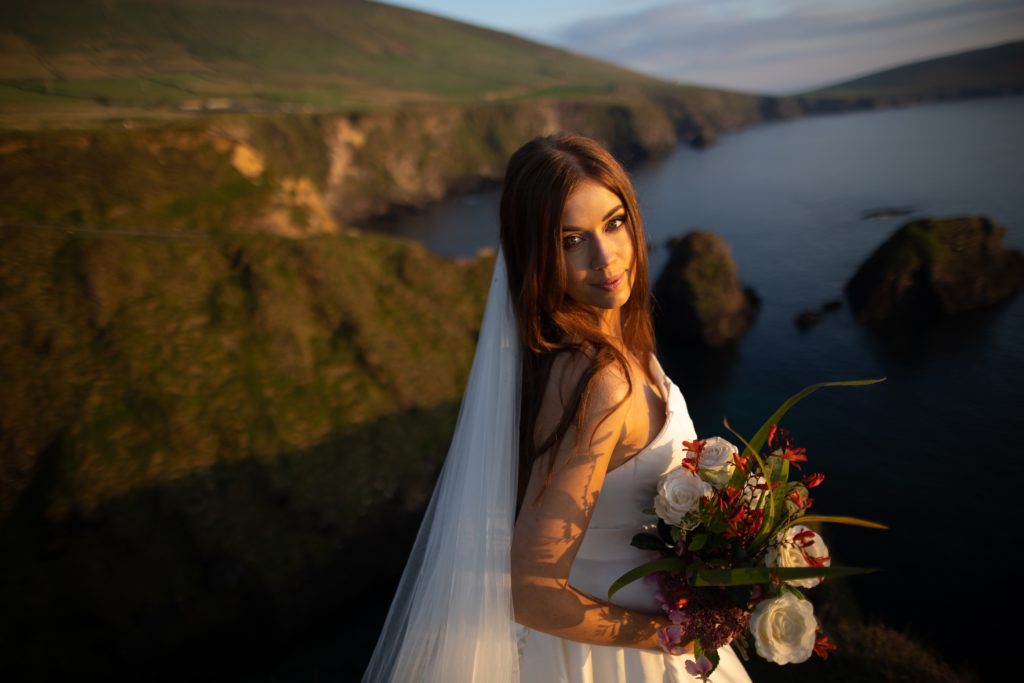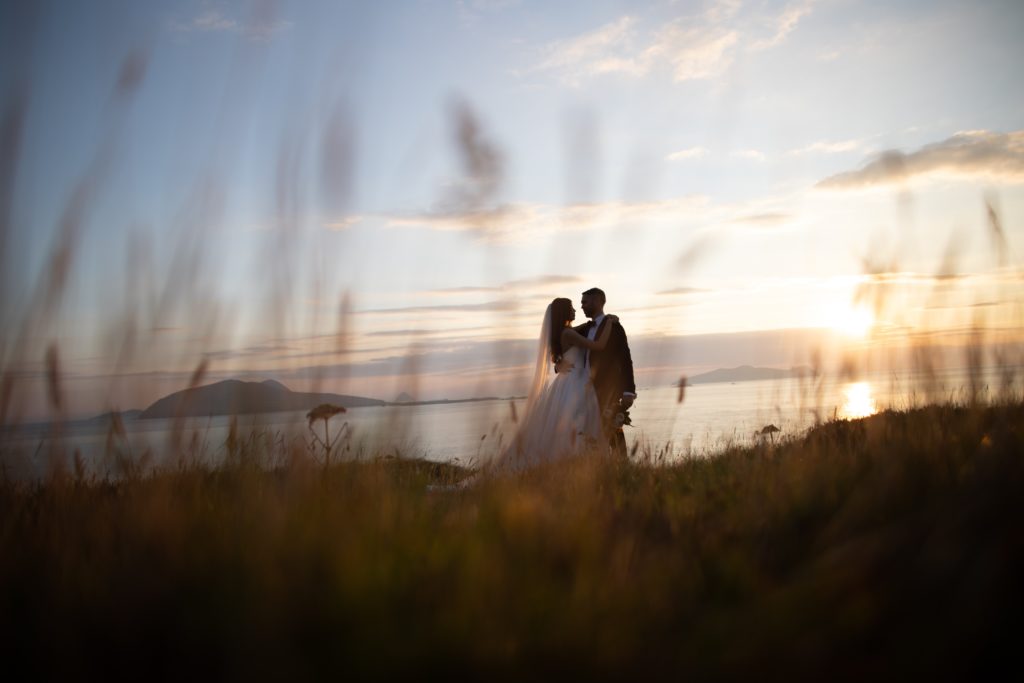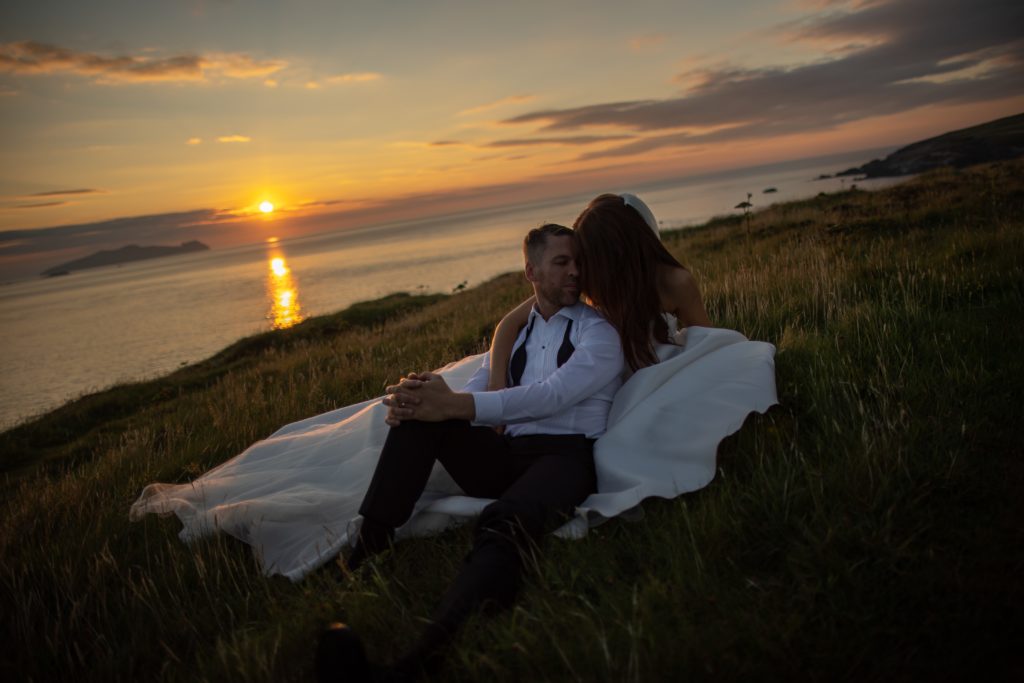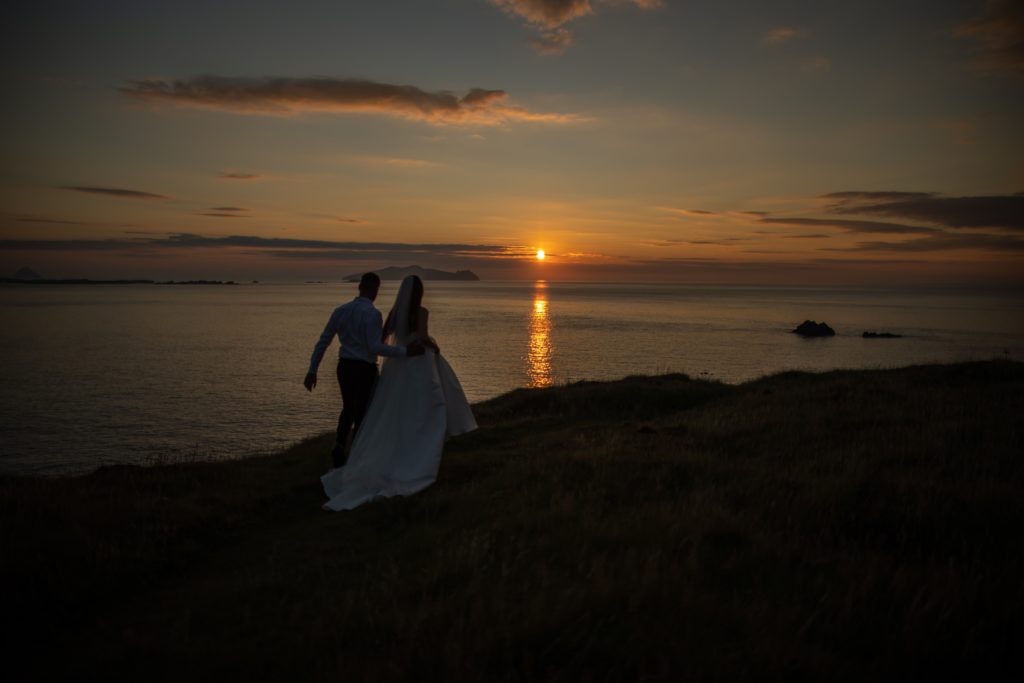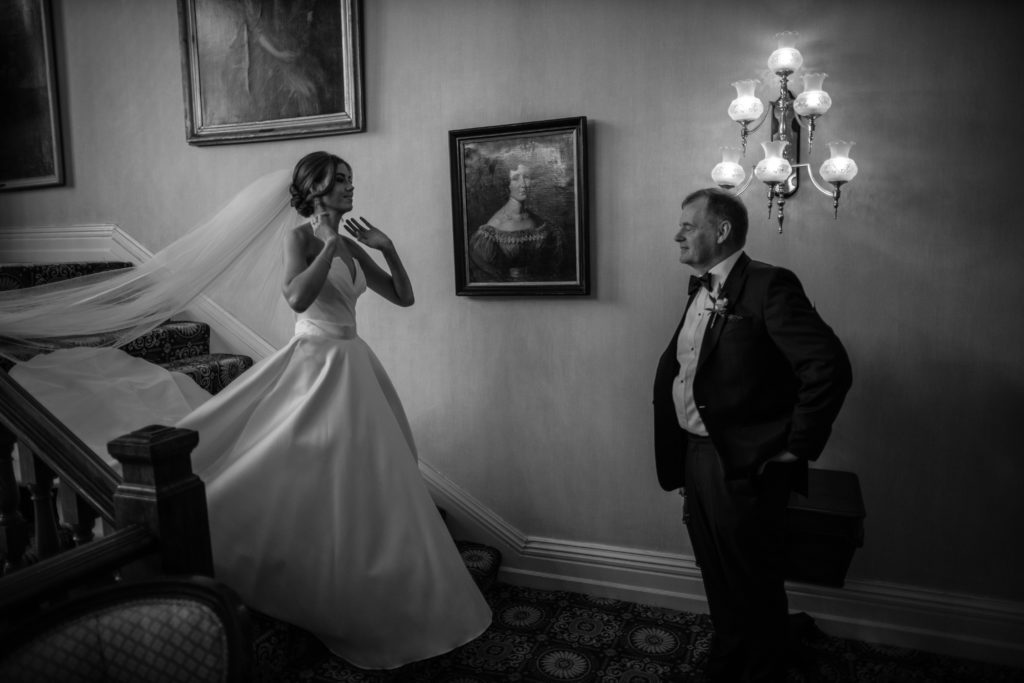 The Beauty Prep
Given my career as an aesthetic doctor, I certainly felt under pressure to ensure my skin was positively glowing on the big day. I am in a truly privileged position to be working in one of Ireland's leading aesthetic clinics, with so many treatments and products available to me. Firstly, like I always tell my patients, skincare is key. Twelve months out from the wedding, I made a conscious effort to up my skincare regime and incorporated lots of medical grade products such as vitamin C, retinoids and hydroxy acids from my favourite brands like Skinceuticals and Obagi. Treatments wise, I chose to do a course of microneedling, combined with skin boosters and anti-wrinkle injections to ensure my skin was as flawless and radiant as possible. My wonderful work colleague also made sure I had monthly hydrafacials and custom peels as part of my beauty prep. My scent was actually gifted to me last minute and one which I absolutely adore. It is by Maison Francis Kurkdijan and will forever remind me of the day.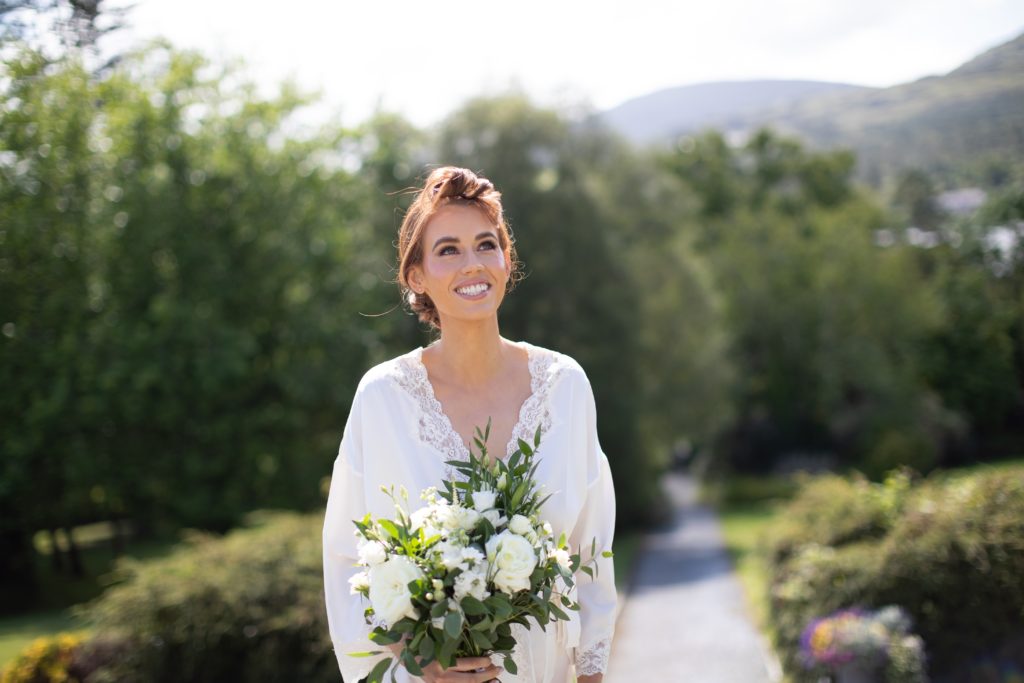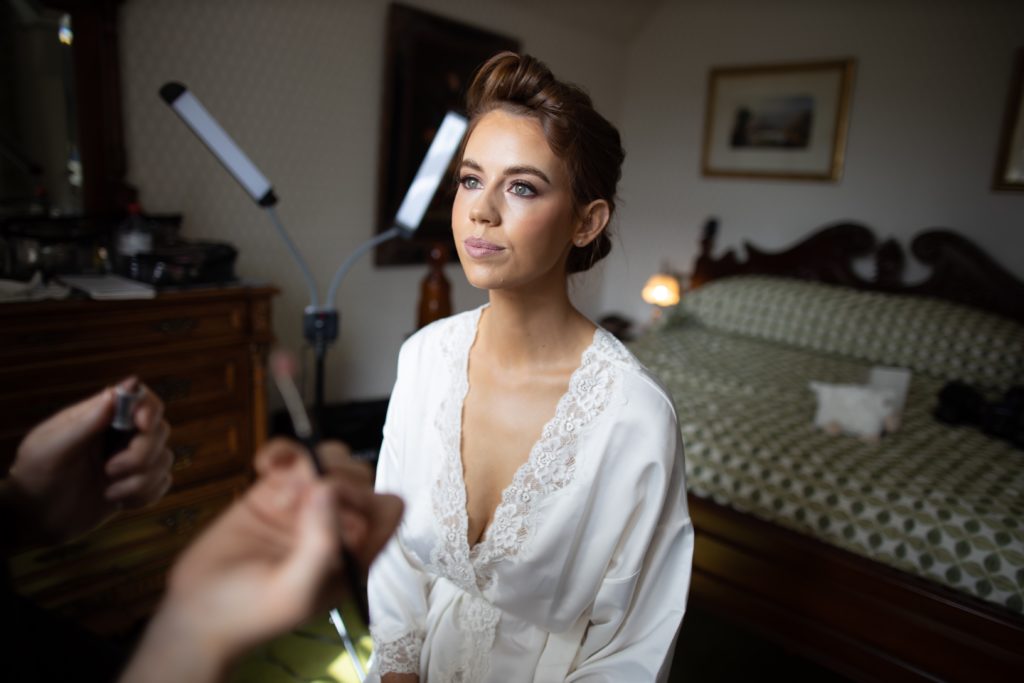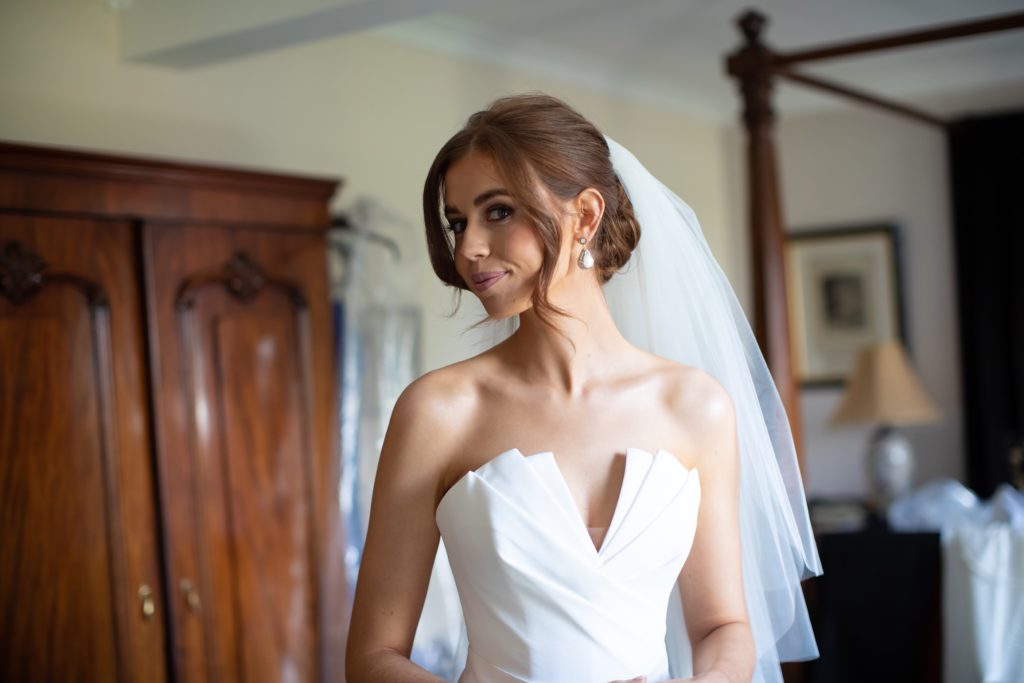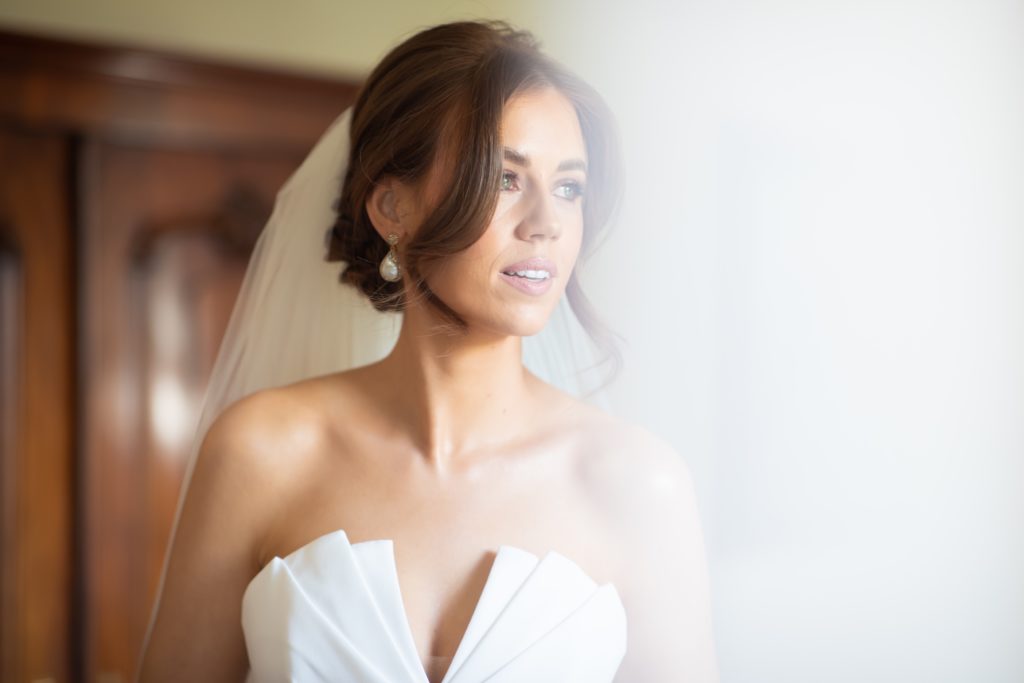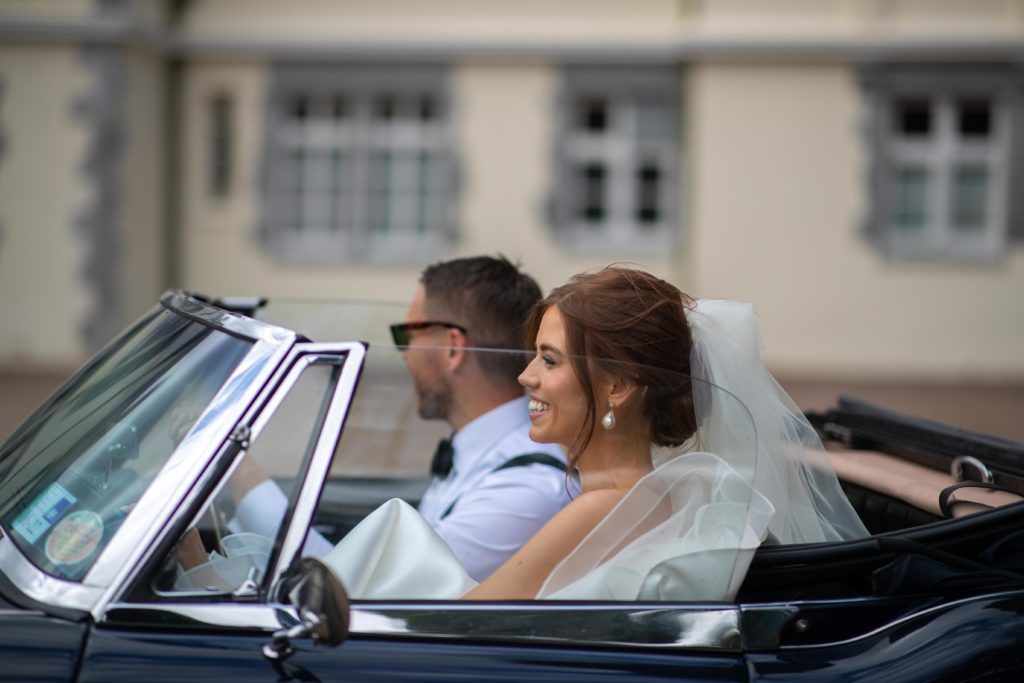 The Dress
I must admit I really enjoyed this whole process. Having always envisioned myself in a fitted dress, I was surprised to have fallen in love with the princess style skirt after trying on a selection of different dresses. Sharon Hoey and her wonderful team, combined these two styles in one and created my dream dress. In the end, I chose the 'Carmella" by Suzanne Neville, a classic and elegant fitted dress, combined with a custom made overskirt by Sharon Hoey's team. After many discussions with the team, we decided to create quite a full skirt with a generous train and two side seam pockets, which were truly invaluable. I really felt I had the best of both worlds, my timeless princess style dress for the ceremony, followed by a fitted style for the evening activities. For my veil, I wanted lots of drama but didn't want it to take from the dress. Sharon advised me to choose a long and simple cathedral veil, paired with a removable blusher which I wore over my face as I walked down the aisle.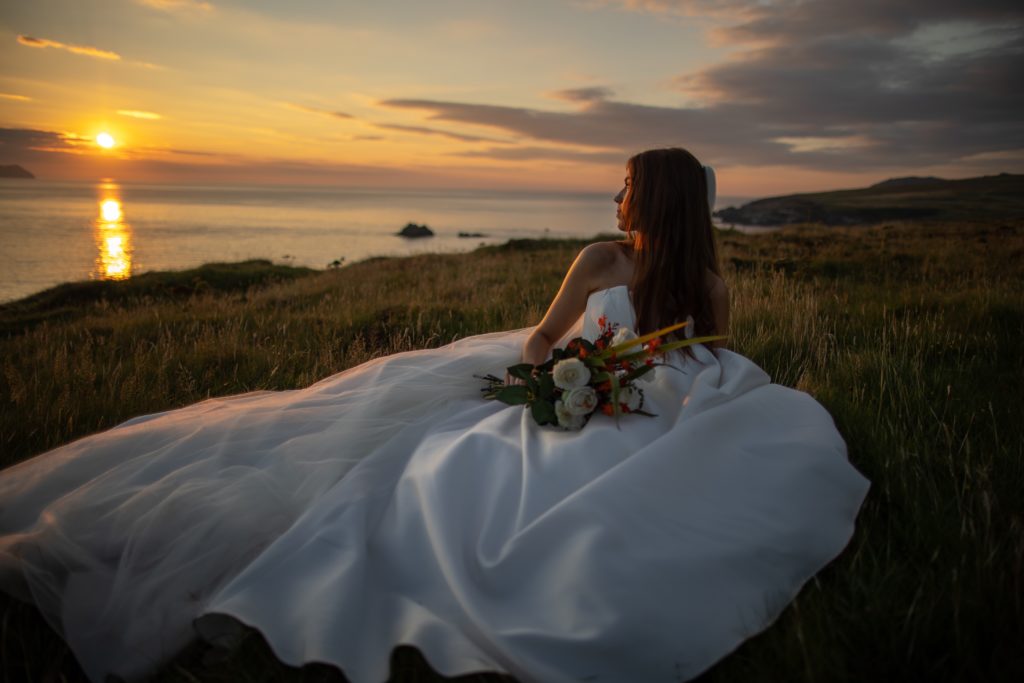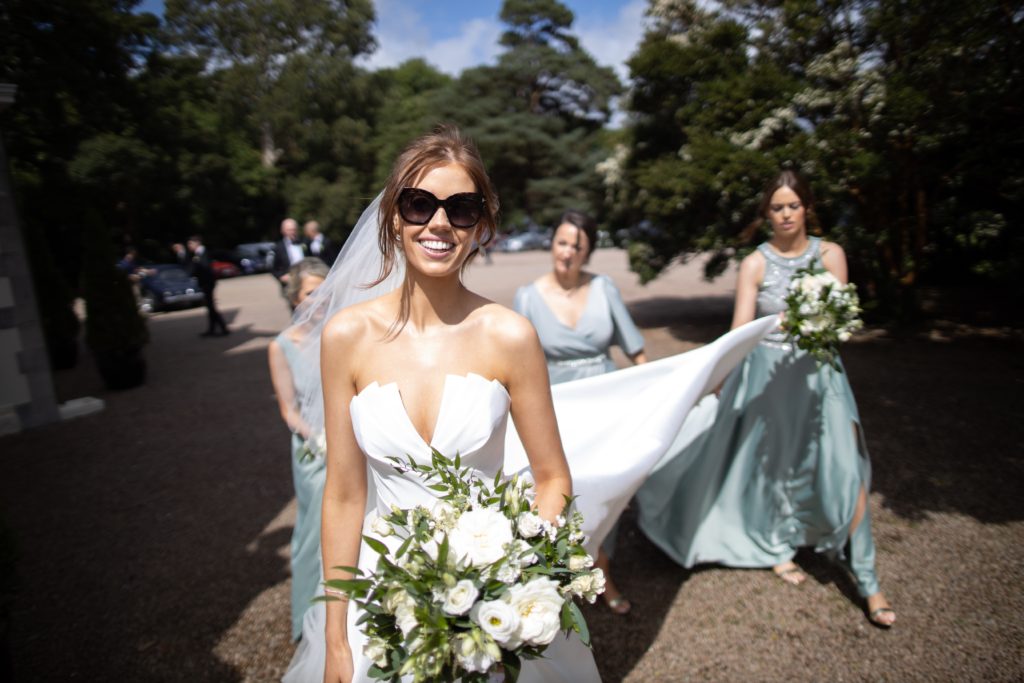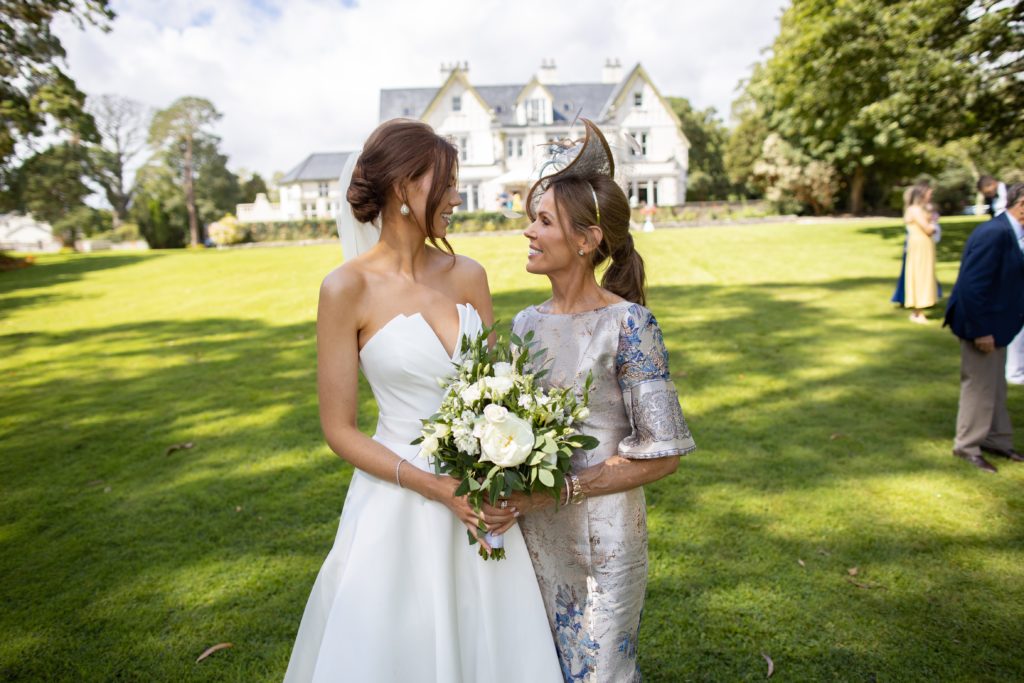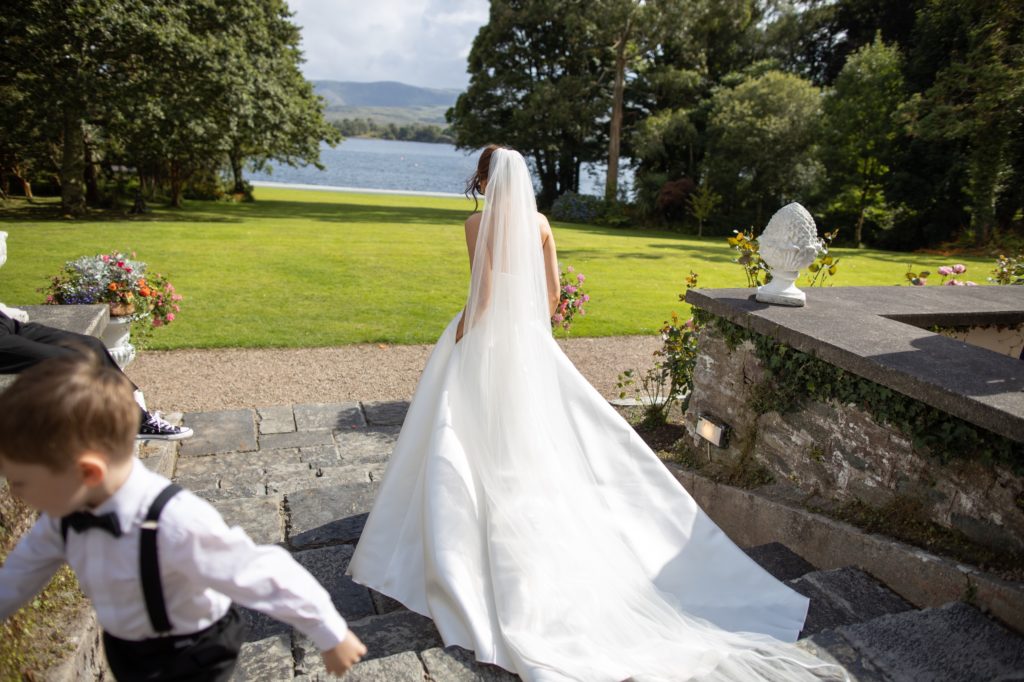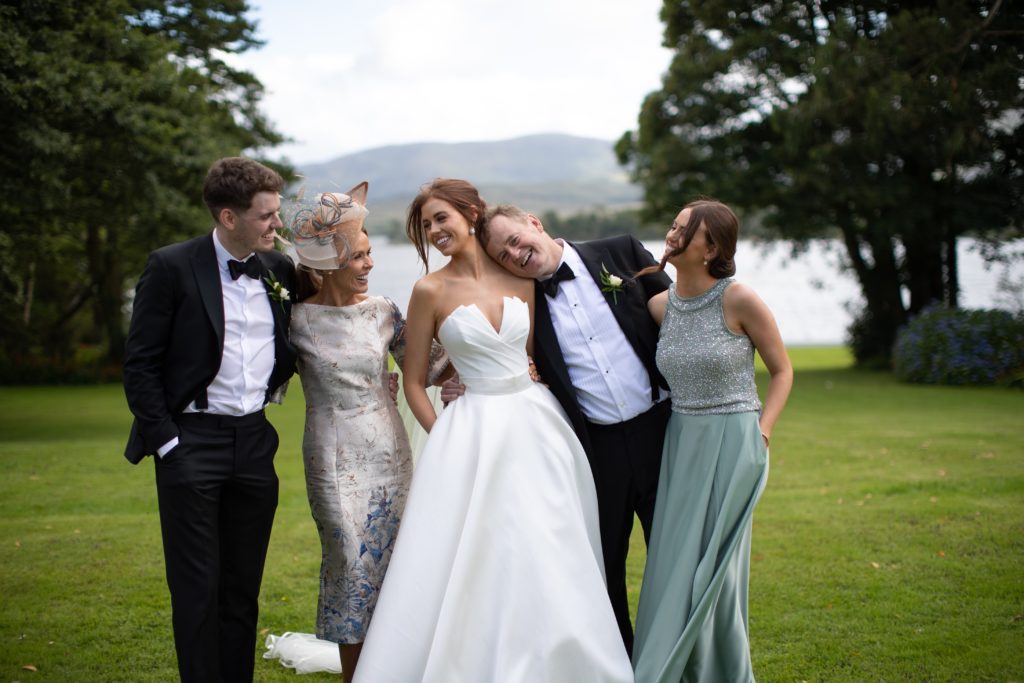 The Venue
As two proud Kerry natives, we chose the stunning Dromquinna Manor in Kenmare as our wedding venue. It is a luxury estate with a waterside location overlooking Kenmare Bay and it was that water view that sold me on it. It was really important to us that we chose a venue that was a little different but didn't compromise on style or elegance. The exclusivity of the property combined with the most incredible staff made for a perfect, stress free day.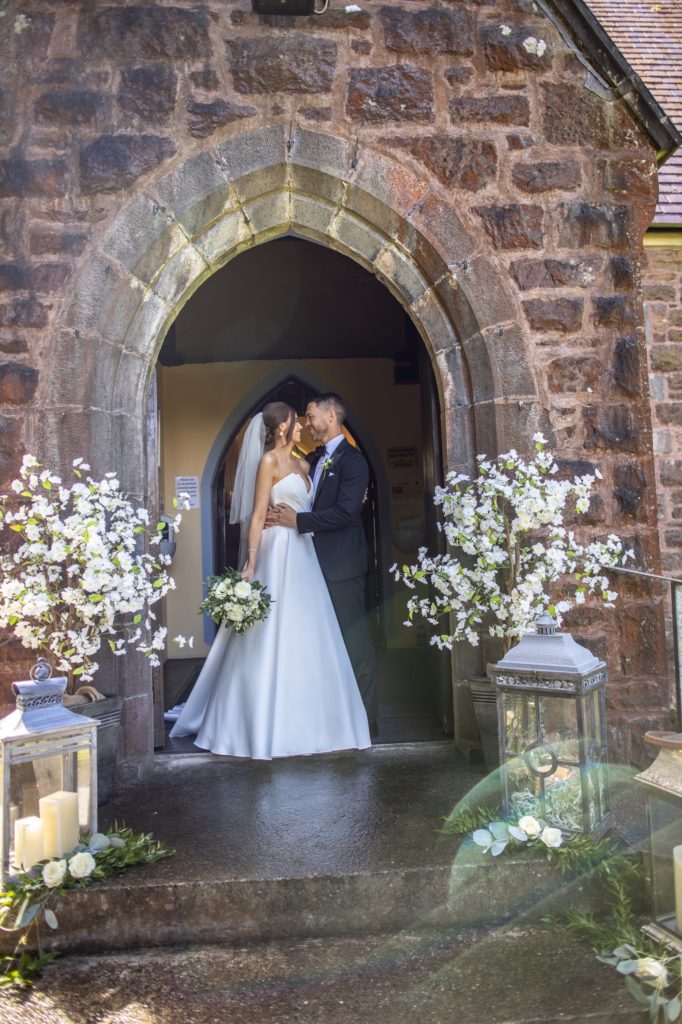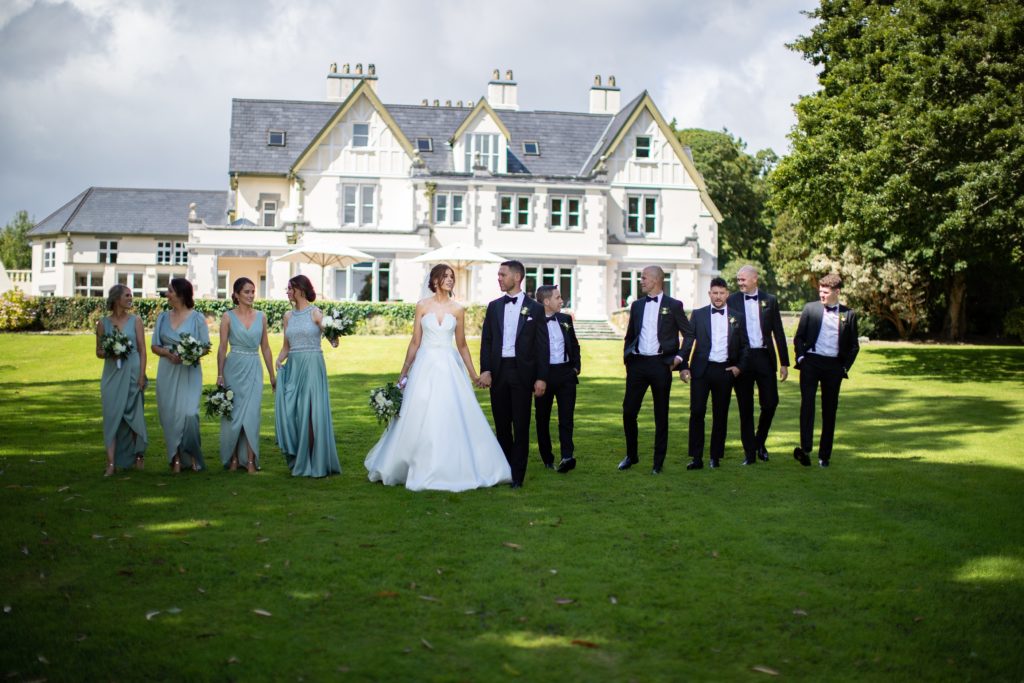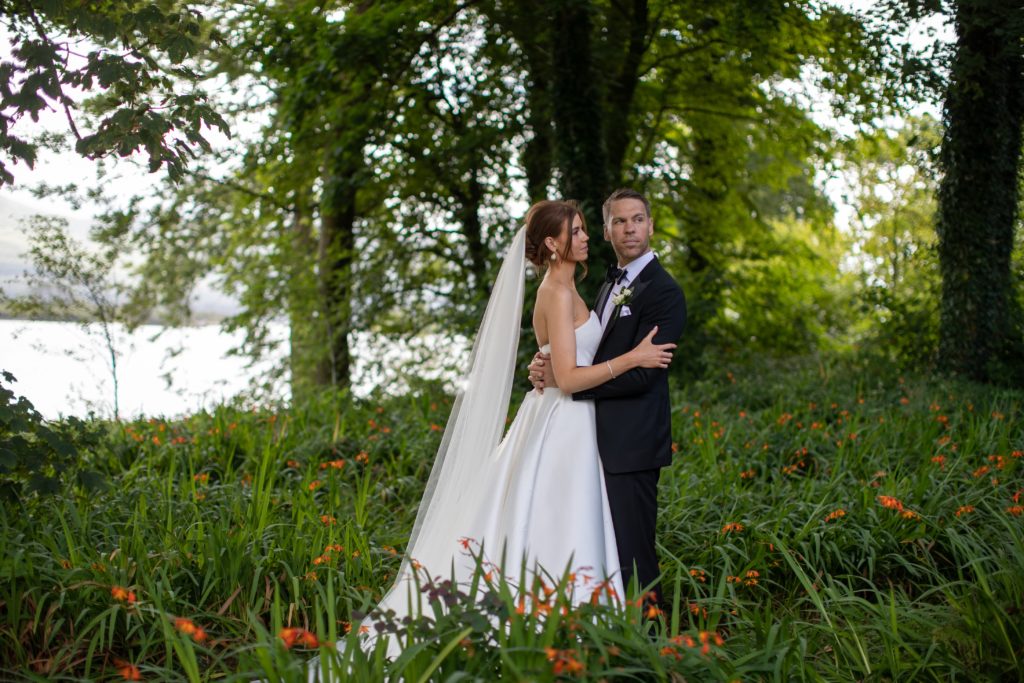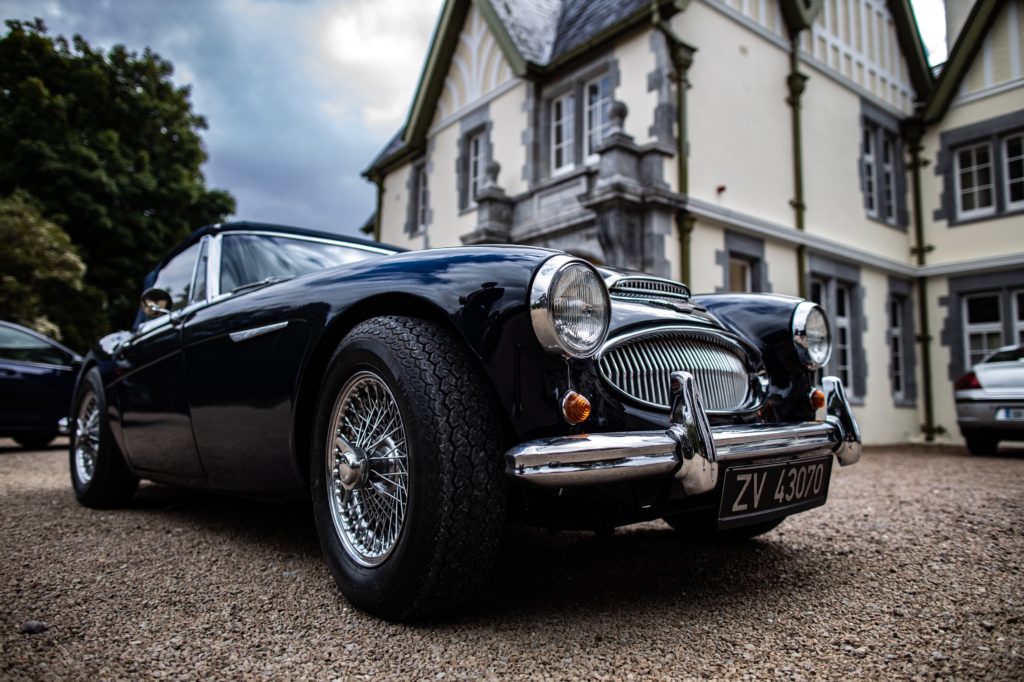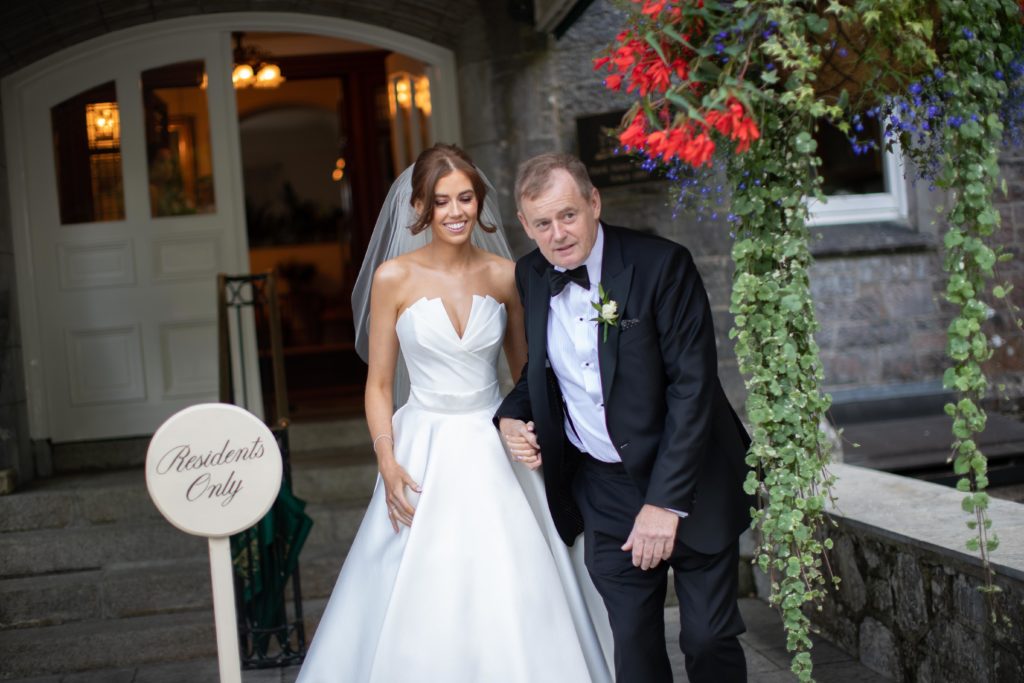 The Entertainment
We were incredibly lucky as we are literally surrounded by the most talented family and friends. Tom's brothers are incredibly creative, and we took full advantage of their talents. One of his brothers is an actor/singer and he was involved in many aspects of our day, alongside my incredibly talented friend. The highlight of my day was their acoustic duet of my favourite song, "River" by Leon Bridges, everyone in the church had goosebumps after their stunning rendition. We also had the fabulous Bravura string trio at our ceremony, which set the tone for the day ahead. During the drinks reception and throughout the meal, "The Loungeman" serenaded our guests with jazz classics. I really loved having him perform throughout the meal as guests randomly had a dance between courses and I even had a little dance with my Dad when he sang "My Girl". One of my favourite moments of the whole day was when Tom's brothers and cousins surprised our guests for our reception entrance. As everyone was unknowingly chatting at their tables awaiting our entrance, his family surprised the crowd by starting to sing "Can't take my eyes off of you" and as the whole crowd started singing along, we made our entrance. Before I knew it, all of our guests, young and old, were on their feet singing and dancing. It was the best start I could ever have imagined to the evening!
Our first dance was to "Yellow" by Coldplay, a song we both hold dear to our hearts. Due to unexpected Covid restrictions, we decided to have our first dance outside, overlooking Kenmare Bay. Tom's brother and my good friend were put to work once again and with the help of all our guests, performed the most memorable rendition of "Yellow". It was a truly magical moment, being surrounded by 100 of our nearest and dearest, overlooking the bay, all singing along to our special song.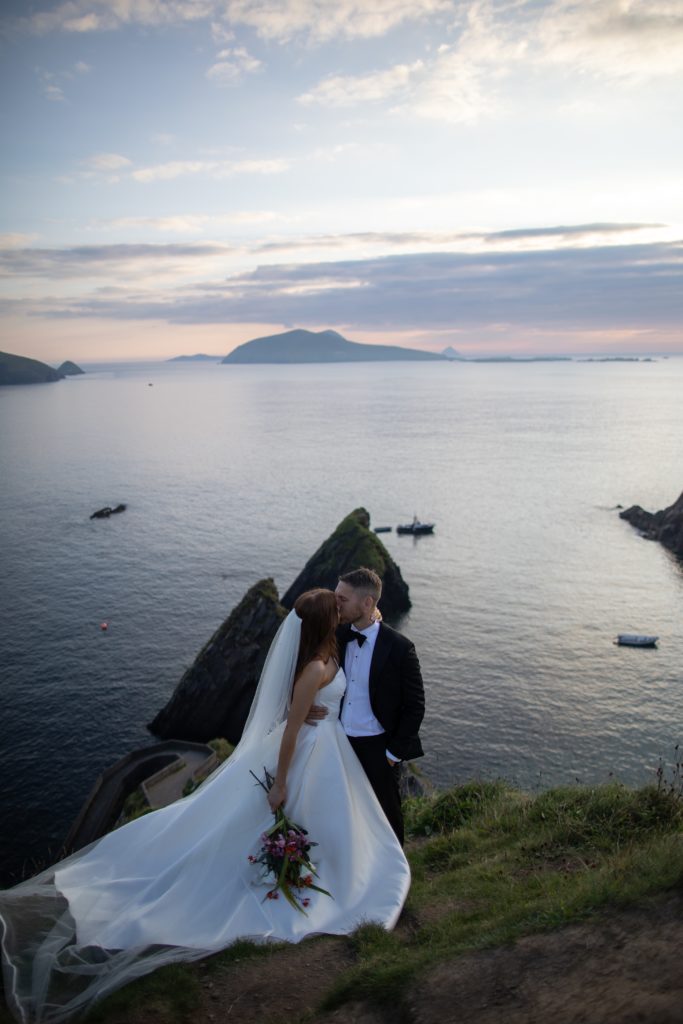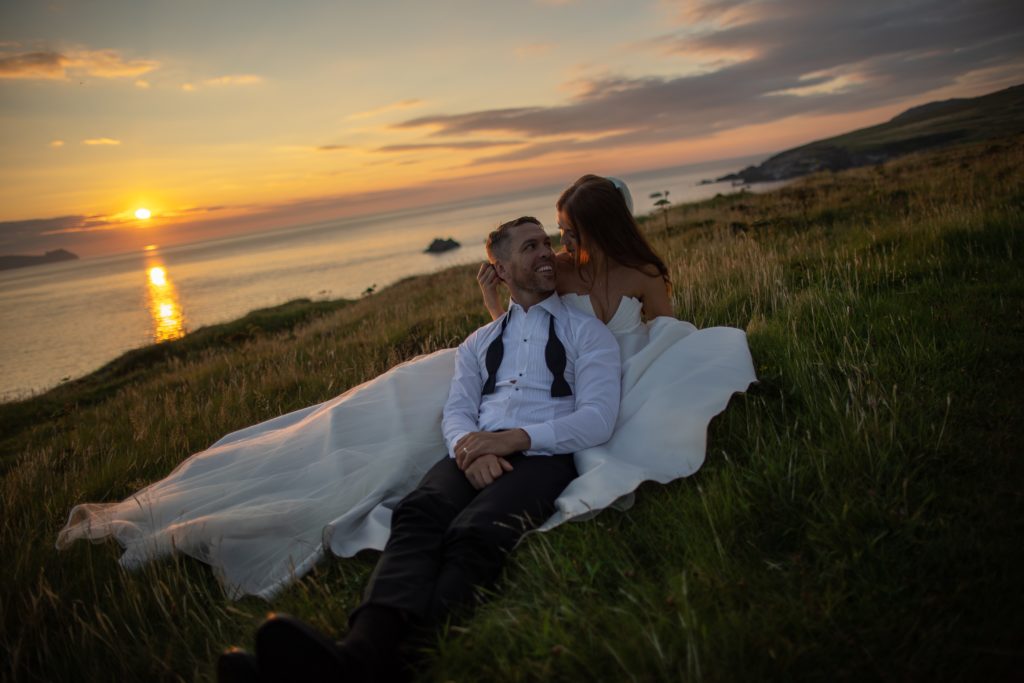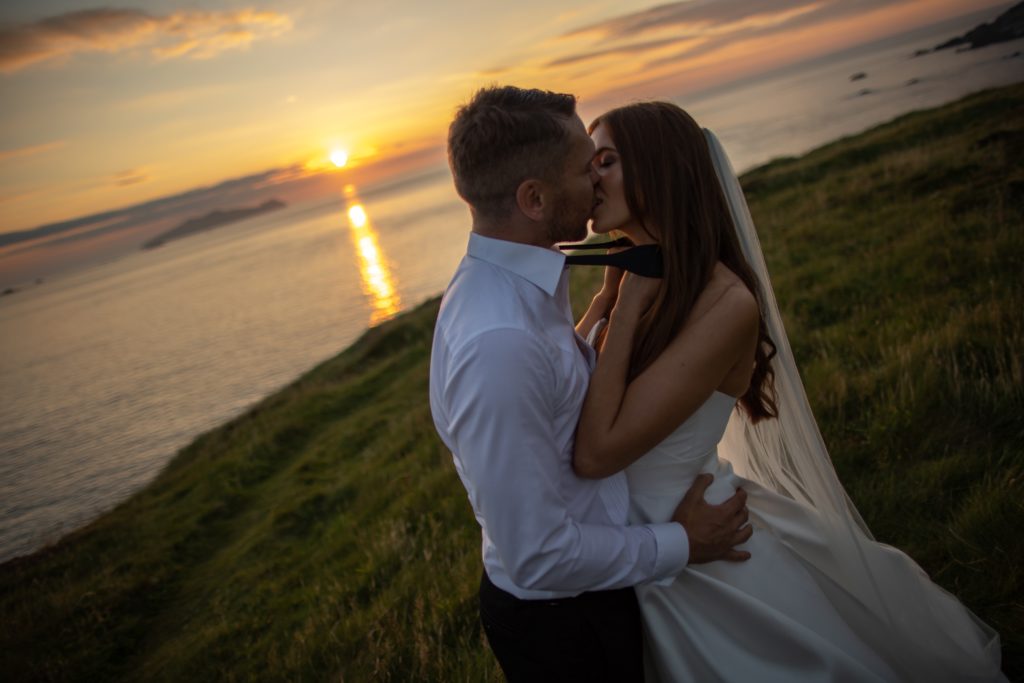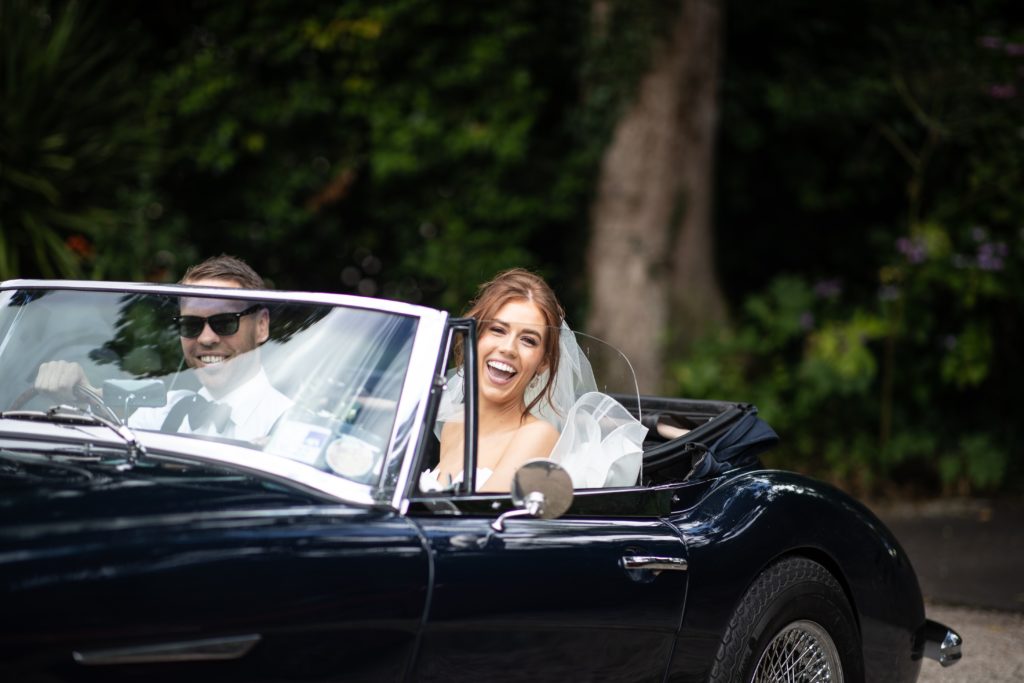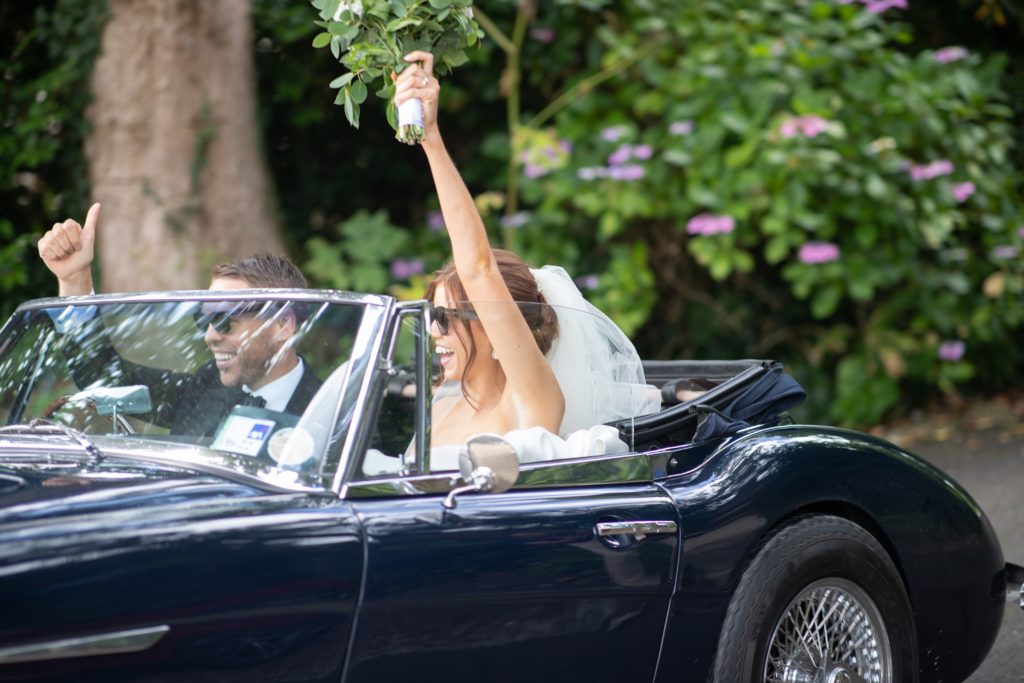 The Bridesmaids
I was lucky enough to have four of the best ladies I know by my side for my wedding day. My younger sister Megan who is my right hand woman in life was of course my Maid of Honour. I also had three of my best friends, Patricia, Amanda and Molly as bridesmaids. I have since stood by Molly's side for her wedding and will be bridesmaid for both Patricia and Amanda this coming year. These girls truly worked overtime in their role as bridesmaids, organizing three hen parties in total. The original hen party was due to be held in Barcelona but had to be cancelled because of Covid travel restrictions. One year later, I was spoilt with an amazing weekend in Galway, amidst a stunning heatwave! For their dresses, I chose four slightly different styles in a sage green to ensure they all felt individual and utterly fabulous. I loved the mismatch style of the dresses.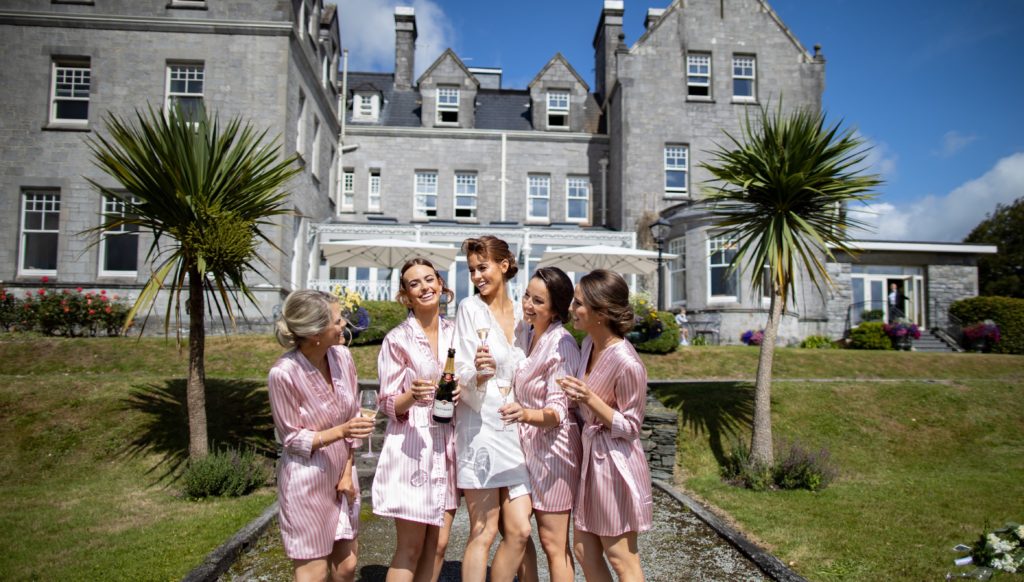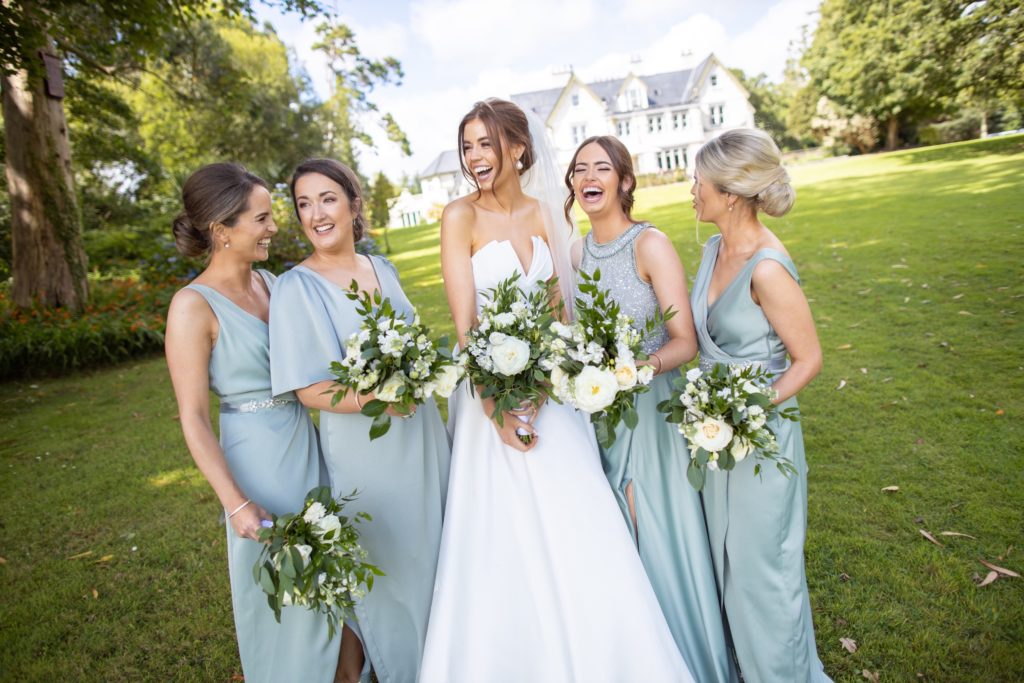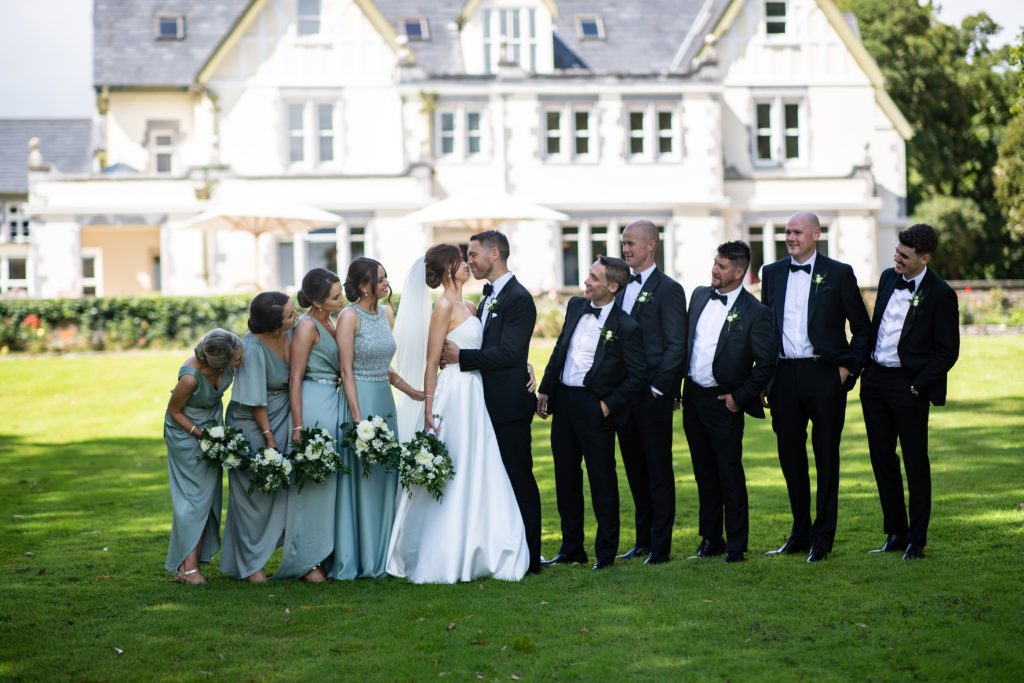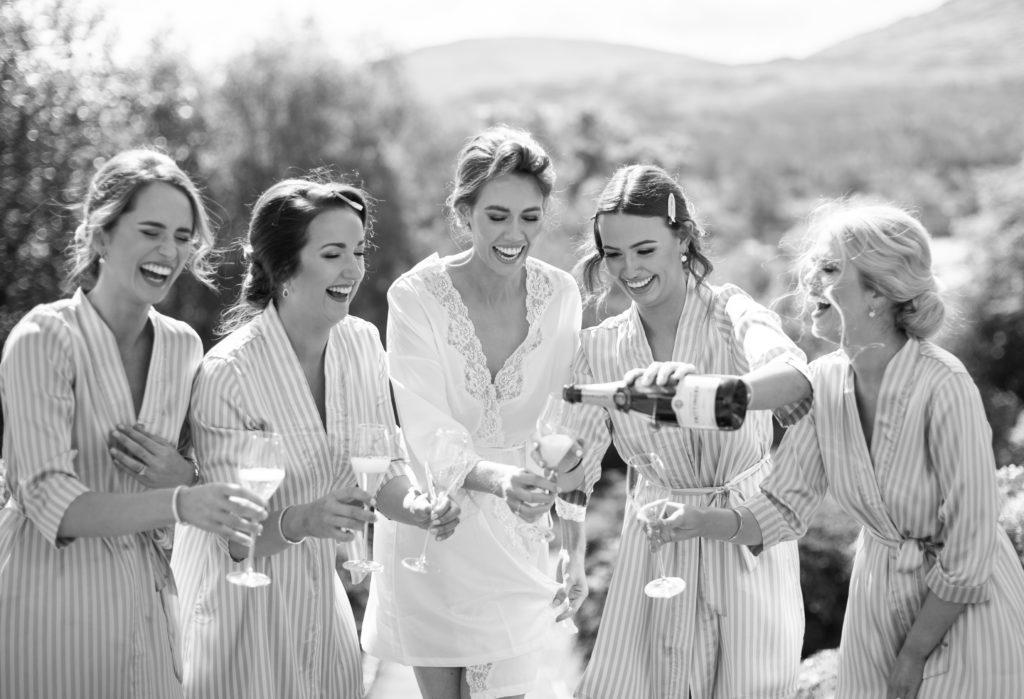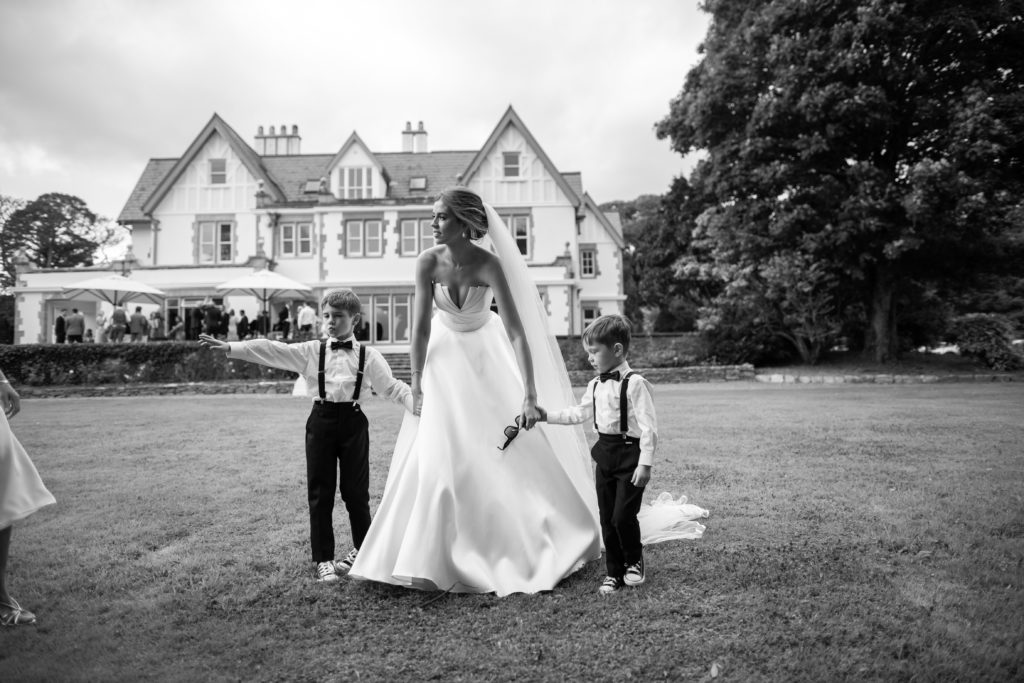 The Best Decision
Looking back, our best decision was following the advice of our photographer Padraig and doing a post-wedding photoshoot. Due to a curfew of 11:30pm being in place for our wedding day, the pace of the whole day felt incredibly fast. We jam-packed the day to ensure we included all the important aspects but as a result, our time to take photographs was cut a little short. When Padraig suggested a post wedding shoot, I honestly thought it was the craziest idea. The idea of replicating my wedding day look without my team of suppliers and getting back into my dress two weeks after the wedding seemed surreal but nonetheless we took his advice. We drove to the stunning Slea head peninsula at sunset, gathered a bouquet of wild flowers and took what are now my favourite photos. Taking the photos after the big day meant that all the nerves and anxiety had gone, we literally just goofed around for a couple of hours and I absolutely adored the whole process. Not having a time restraint or the pressure of the wedding day on us made for truly natural and relaxed photos. If the weather doesn't go your way on the wedding day or if you are under time pressure, doing a post wedding photoshoot is definitely something I would recommend. After all, it's only right to give the dress a second day out!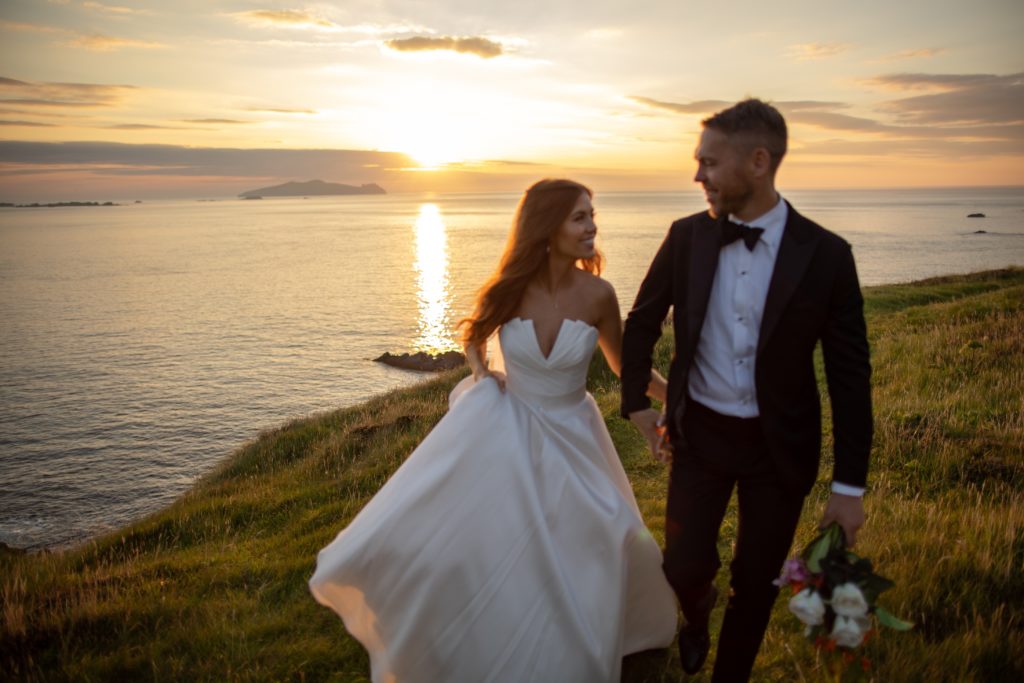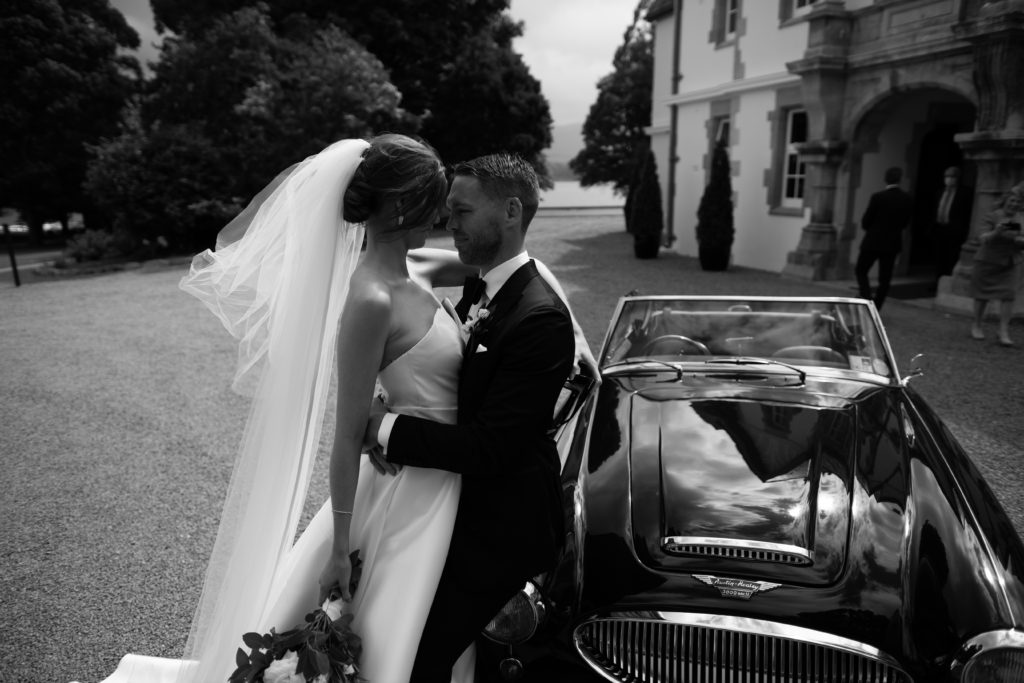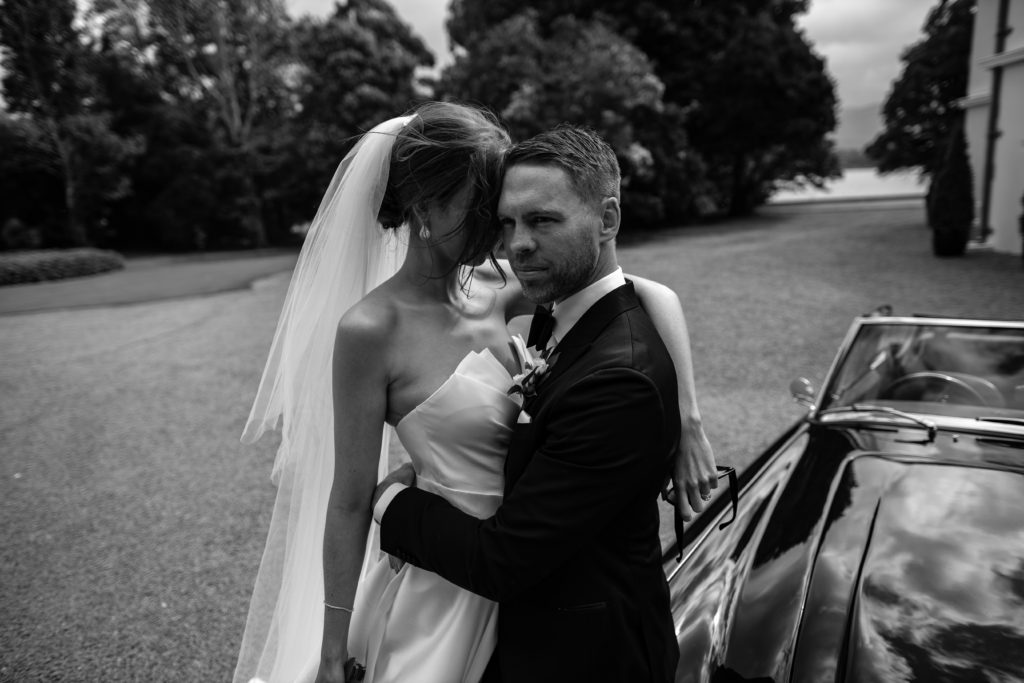 The Worst Decision
It's actually a little difficult to pinpoint a worst decision. We had reorganized the wedding date four times by the time we finally got there so I do think we had most of our bad decisions dealt with by our final date. In hindsight, we may have been a little too eager when we first postponed the wedding, pushing it out only three months. If we could do it all again, we would have pushed it out a full year and would have avoided a whole lot of stress and anxiety.