Pharmacist Audrey said I do to lawyer Ross at the stunning Barberstown Castle in a gorgeous September wedding.
Photographer: Kyrstin Healy
The Meeting
I met Ross when I was on an international rotation for pharmacy school in Dublin and we've been together ever since!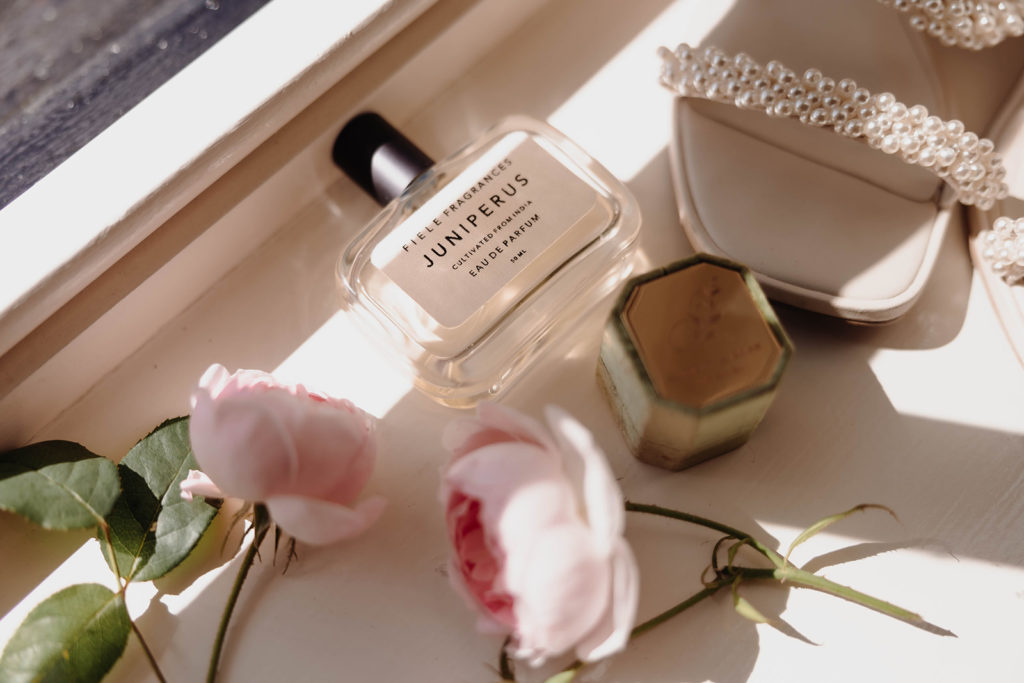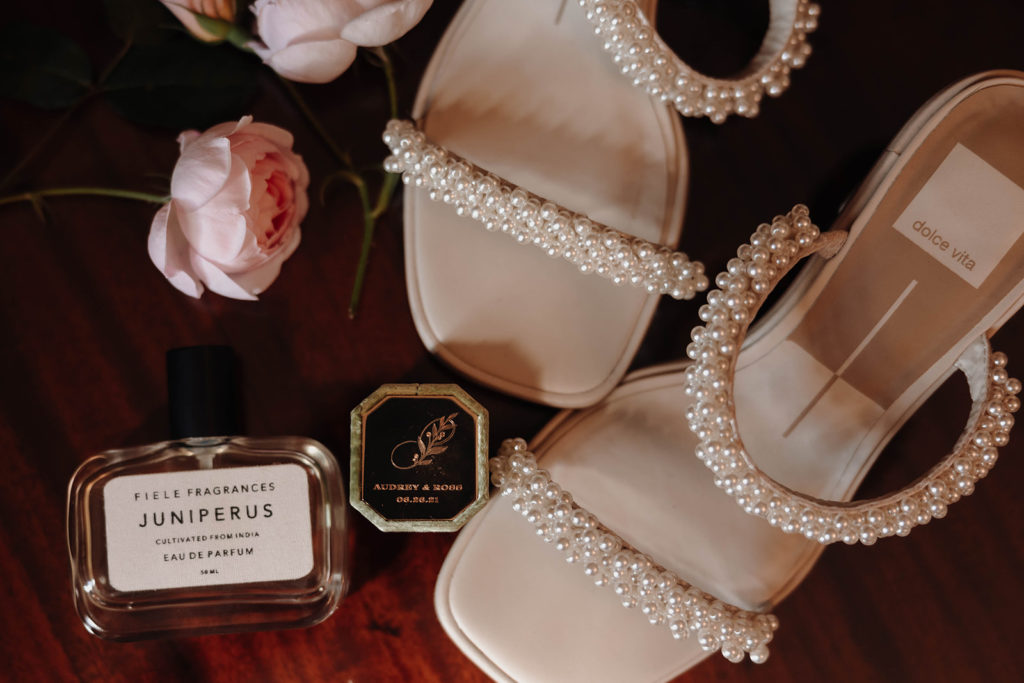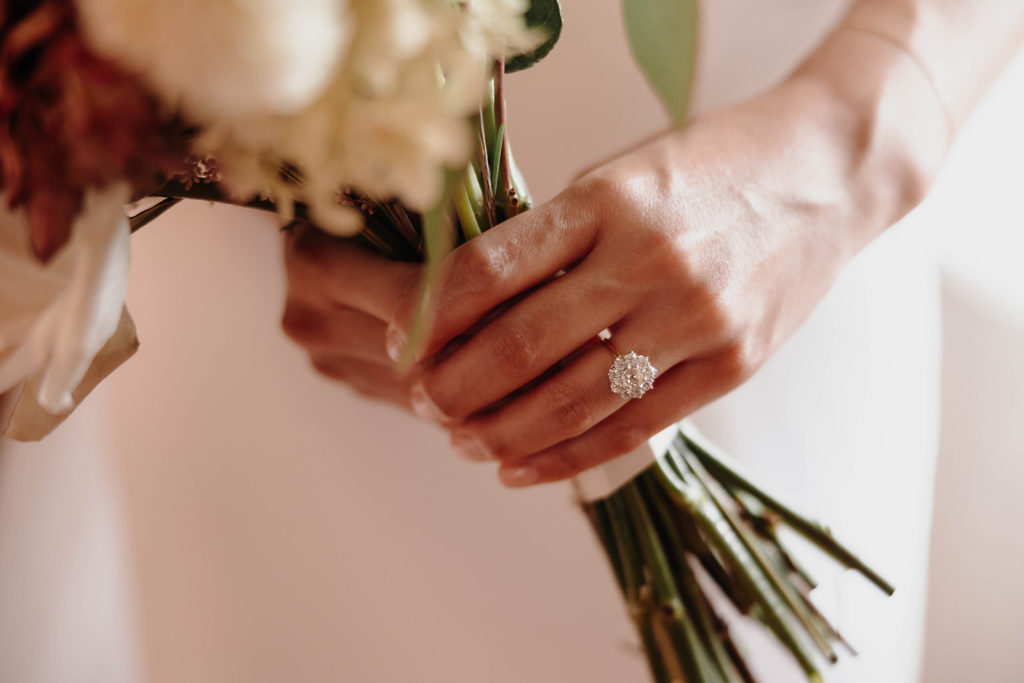 The Proposal
Ross proposed on a weekend away in Killarney! We spent the day prior riding bikes through the magical greenery and Muckross House. The day of the proposal, Ross took me to the Torc Waterfall and popped the question; It was absolutely perfect. We spent the rest of the day walking through Killarney National Park and had a celebratory drink at the bar followed by a romantic dinner. We facetimed all our family and friends to share our big news! Ross made every moment so special and I am forever grateful. It was the most romantic, beautiful and special moment of my life…besides our wedding day!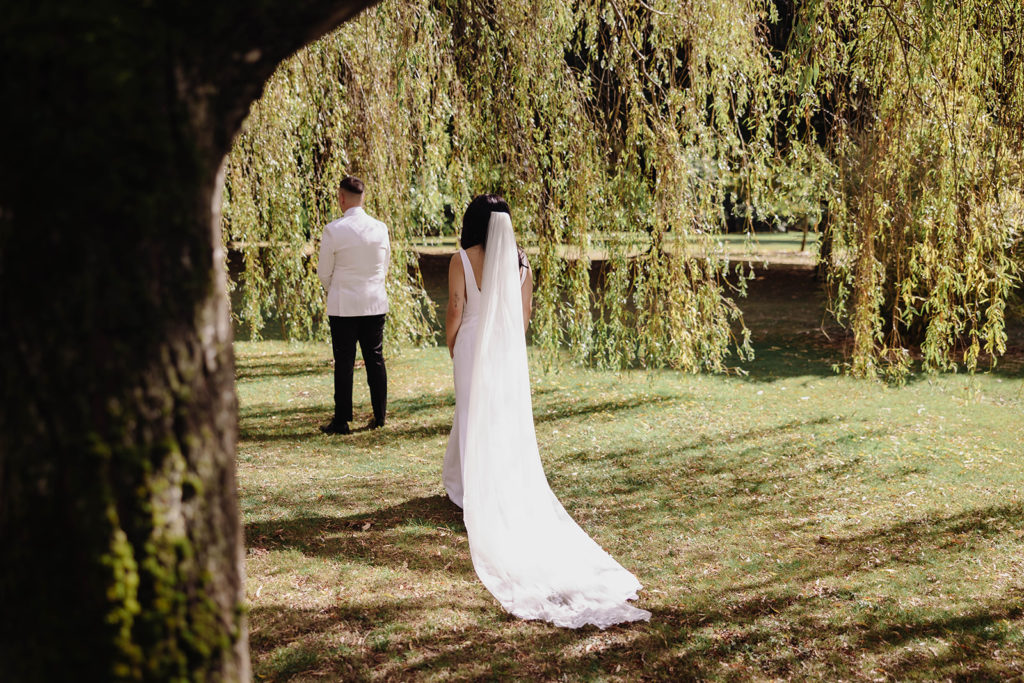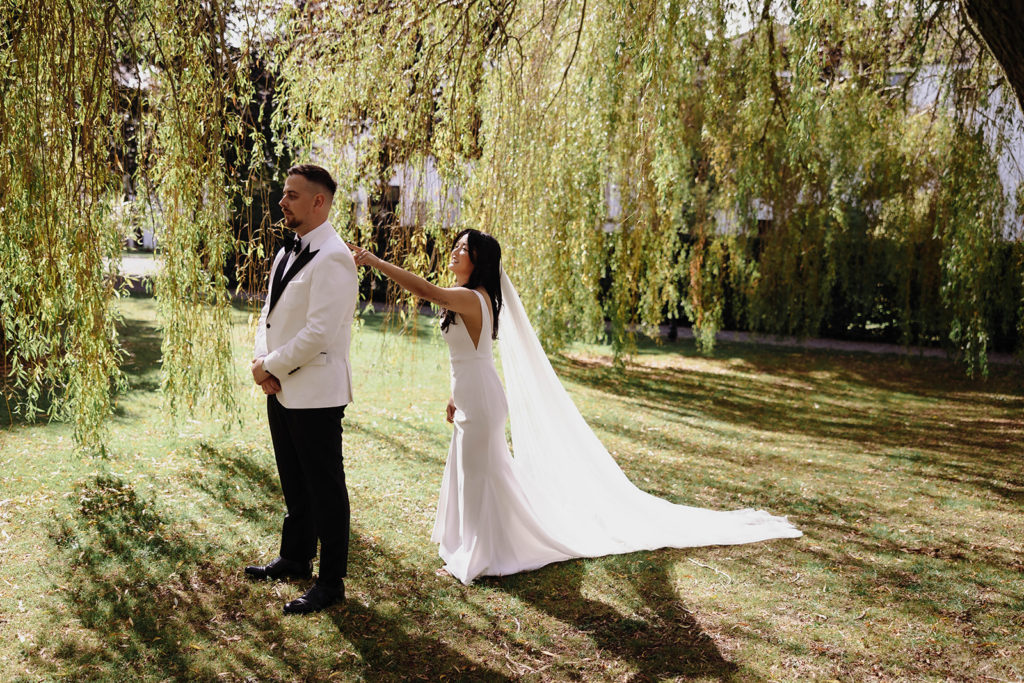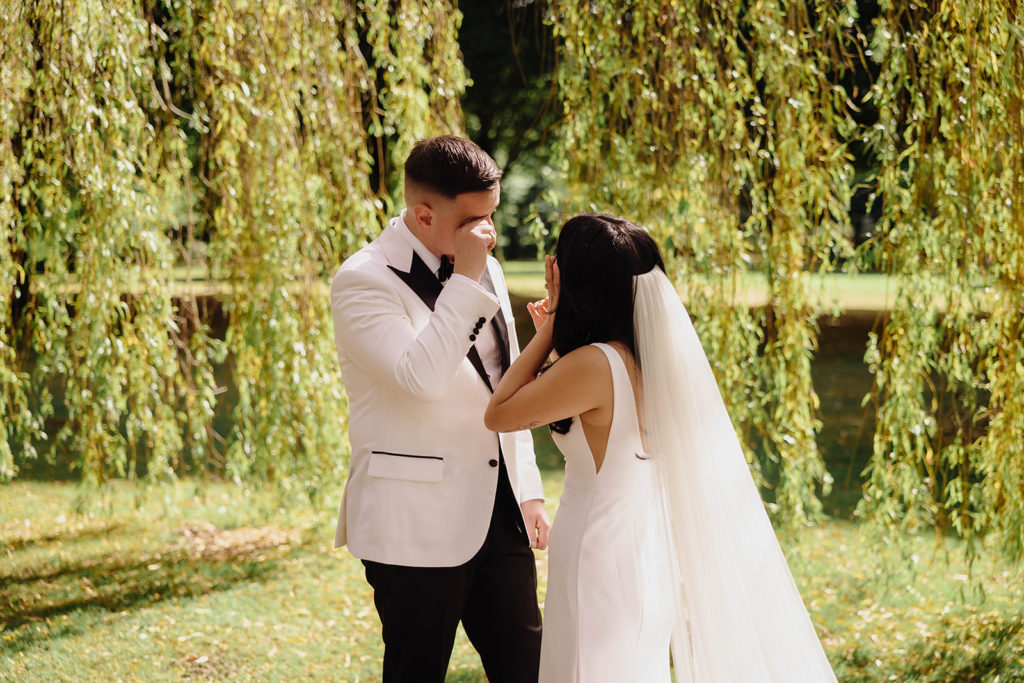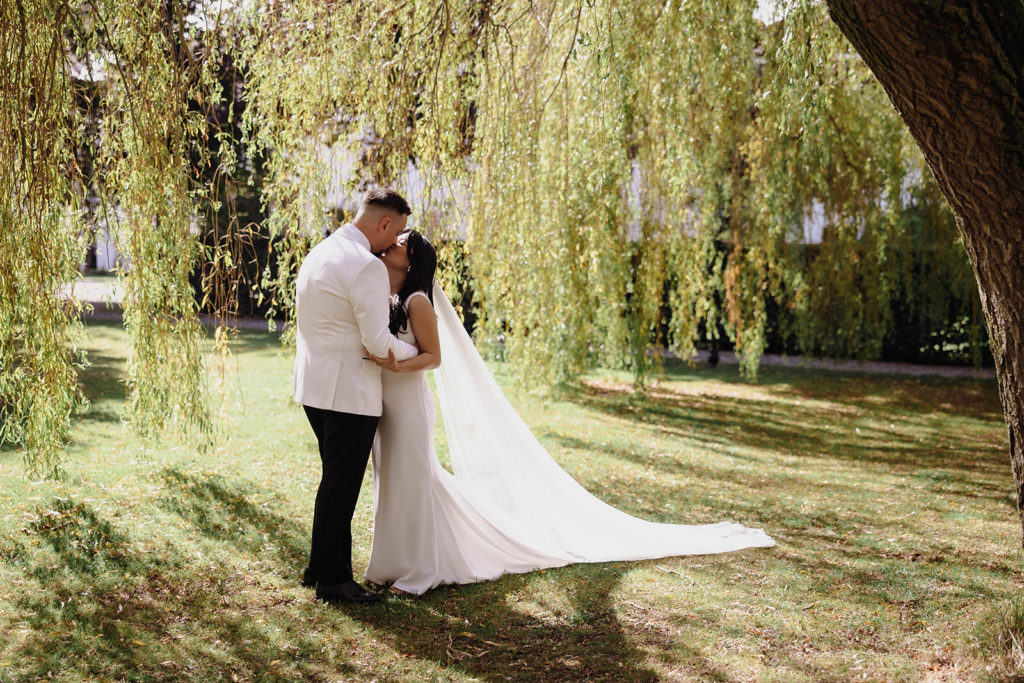 The Beauty Journey
I always knew I wanted to do my own makeup as I've found it tricky to find makeup artists who are familiar with Asian features. I kept all my makeup minimal as I wanted to feel comfortable and like myself! The amazing and sweet Karl Eustace did my hair in a bouncy and voluminous 90's super model hair style. I met with him about a week before the wedding and he was absolutely amazing and did most of my bridesmaids hair on the wedding day as well. He made us feel so comfortable and gorgeous! My signature scent was Fiele Fragrances in Juniperus. It is the most comforting, woodsy and earthy scent that reminds me of Ross and I's time living in LA.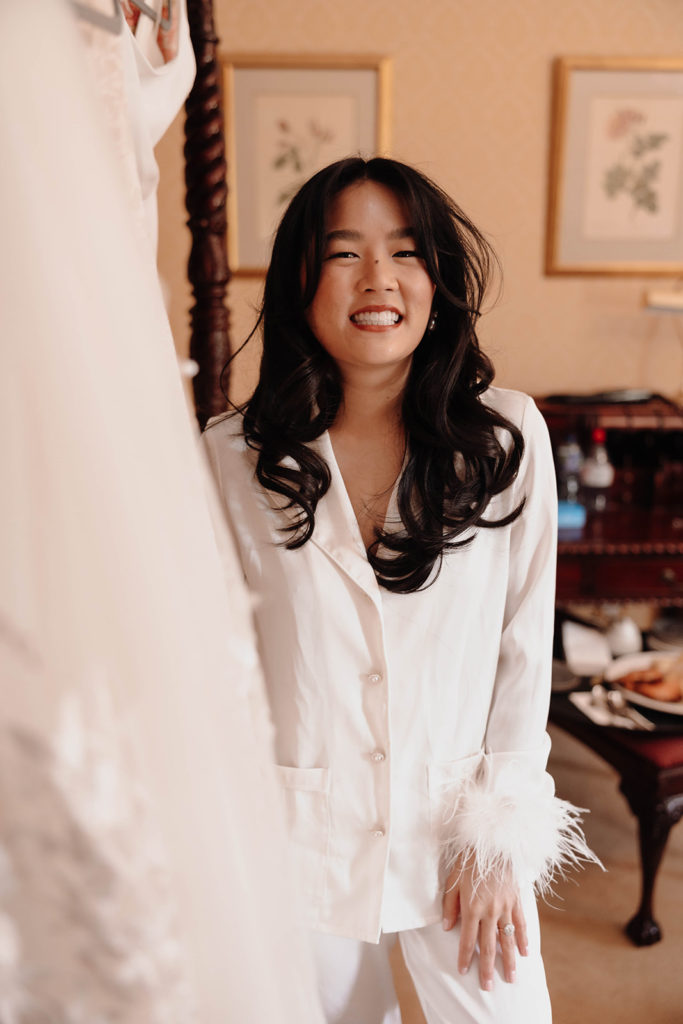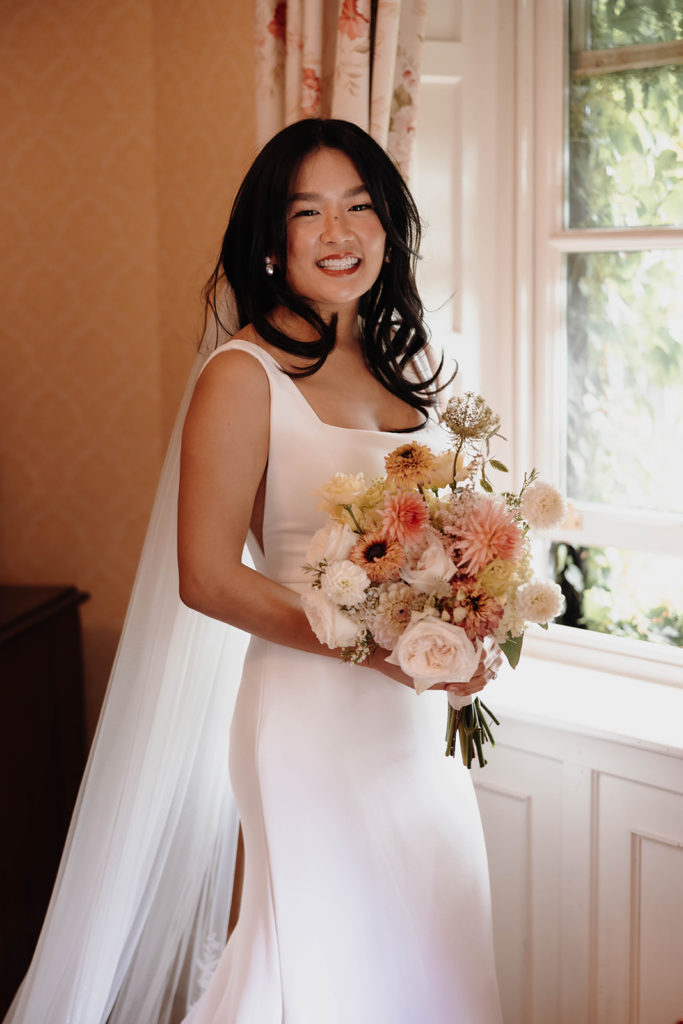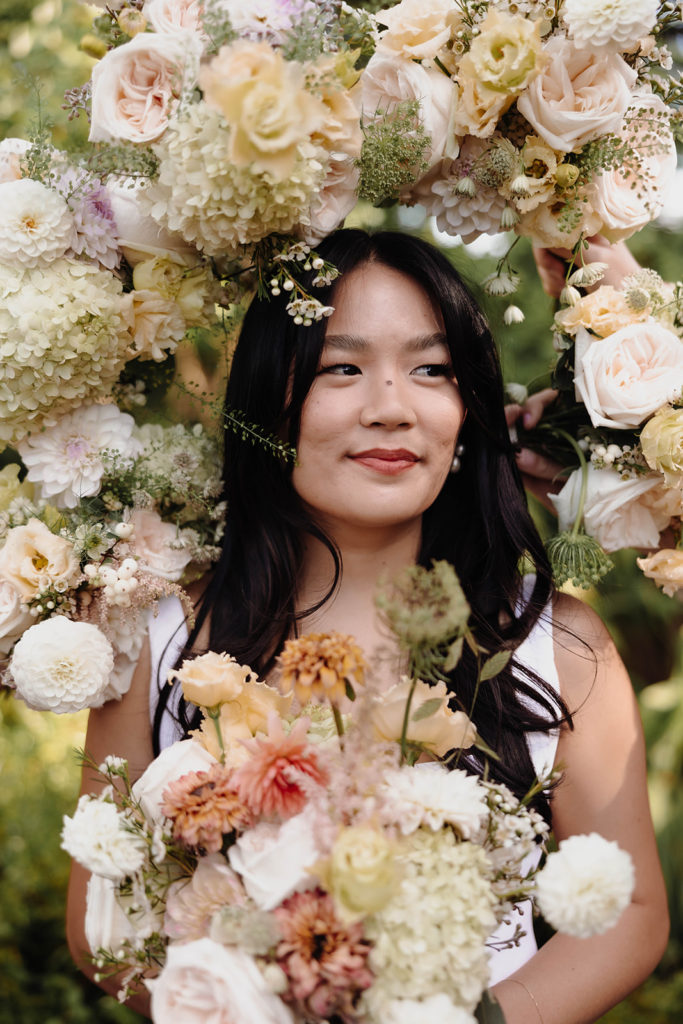 The Wedding Dress
I was a little extra and had a few wedding dresses. I went to bridal stores in Orange County, San Diego and LA, accompanied by my bridesmaids and mom. After visiting the bridal boutiques, I found the Alyssa Kristin Dress! It fit almost perfectly and had a classic, simple and elegant design with a beautiful train square neckline and scooped back with buttons. I wore this one for our first look and ceremony. I also went to the Happy Isle, a boutique vintage bridal shop in LA. I sifted through the most exquisite dresses from the 1920s to the 1980s. I knew I wanted to incorporate a vintage piece in our wedding and tried on a gorgeous, unique silk jacquard dress from the 1950s. It was perfect and I knew immediately that I had to have it. It was one of a kind, delicate and felt so authentic to me! I wore this one for our first dance. Last minute, I decided to change into my dress from the rehearsal dinner because I got so hot while dancing! It was a super comfortable and fun silk long sleeve, short dress from Reformation.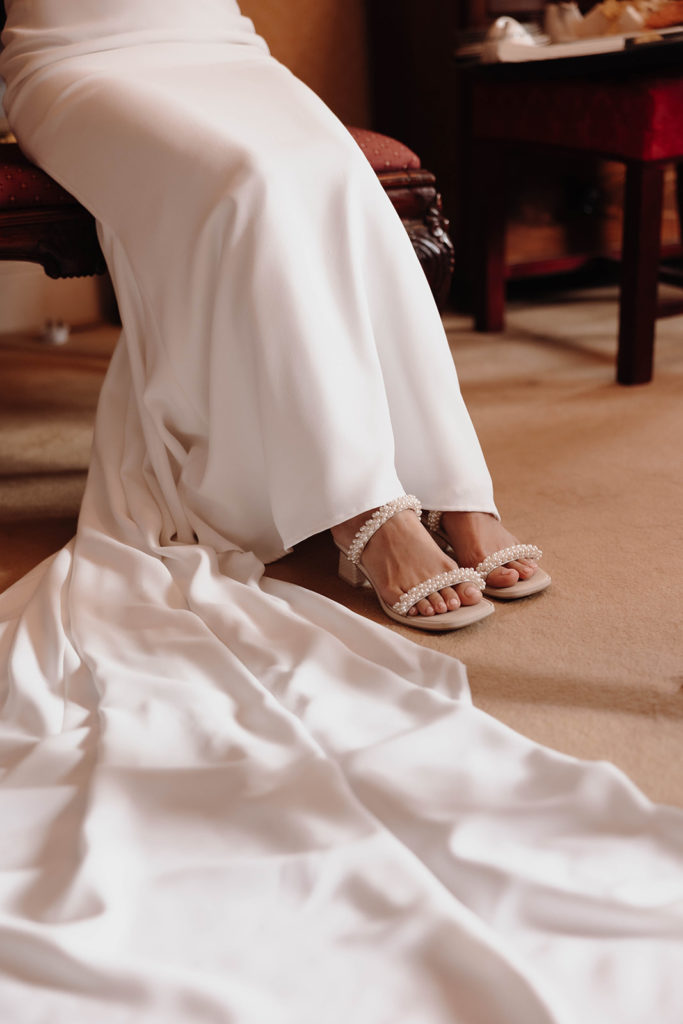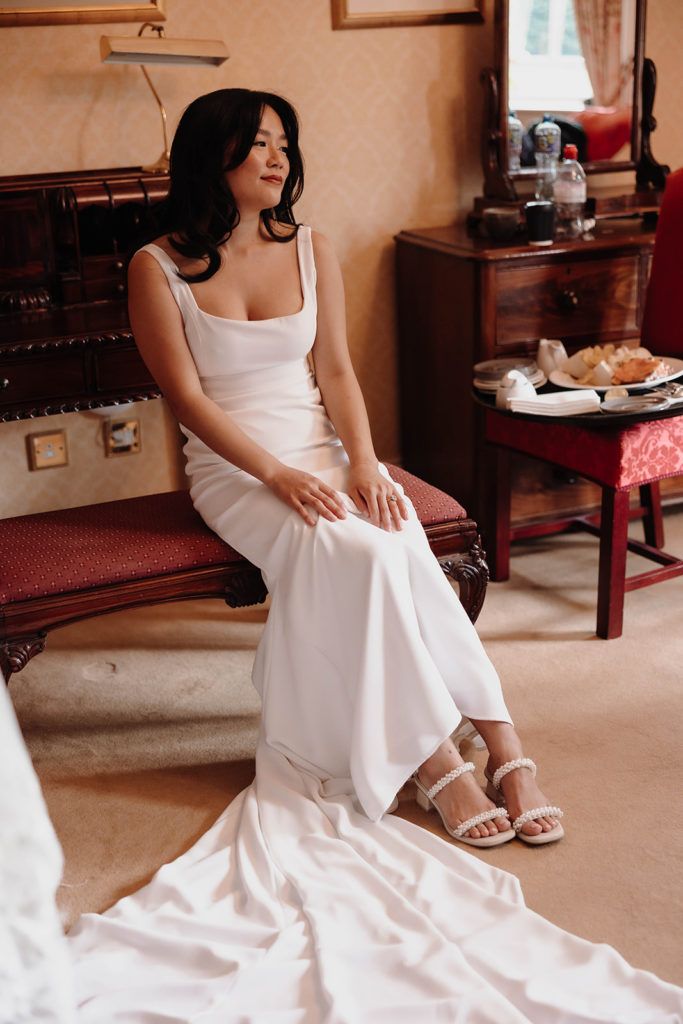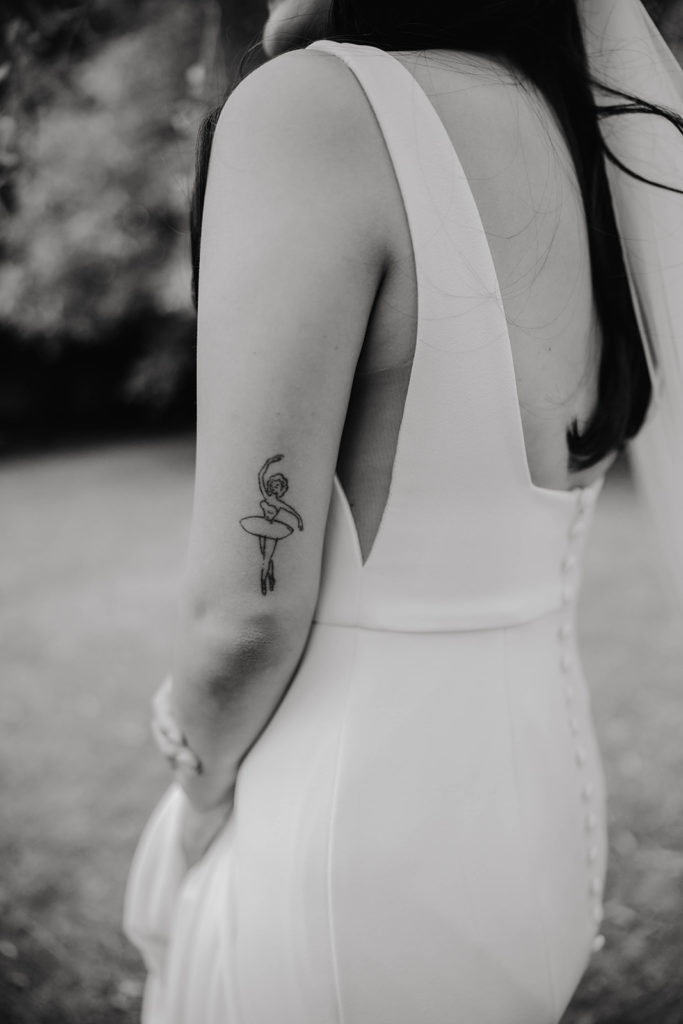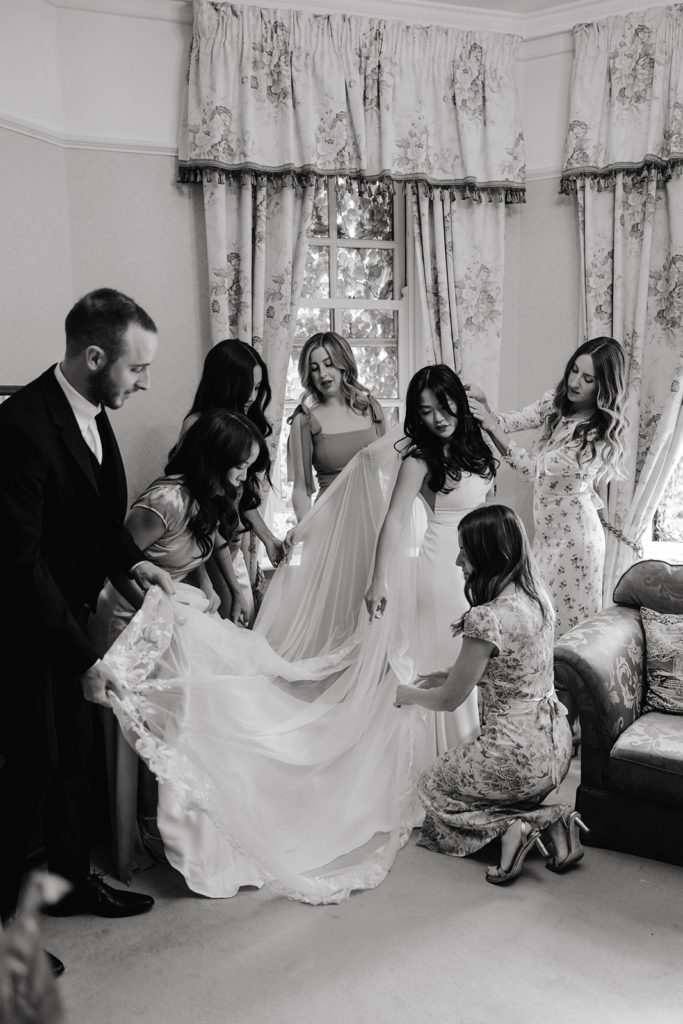 The Grooms Suit
Ross wanted the guys to be classic in a tux but with a twist by showing off their individual style. Tuxedos can look stuffy but with the guys putting their own spin on it, it worked well with the bridesmaids.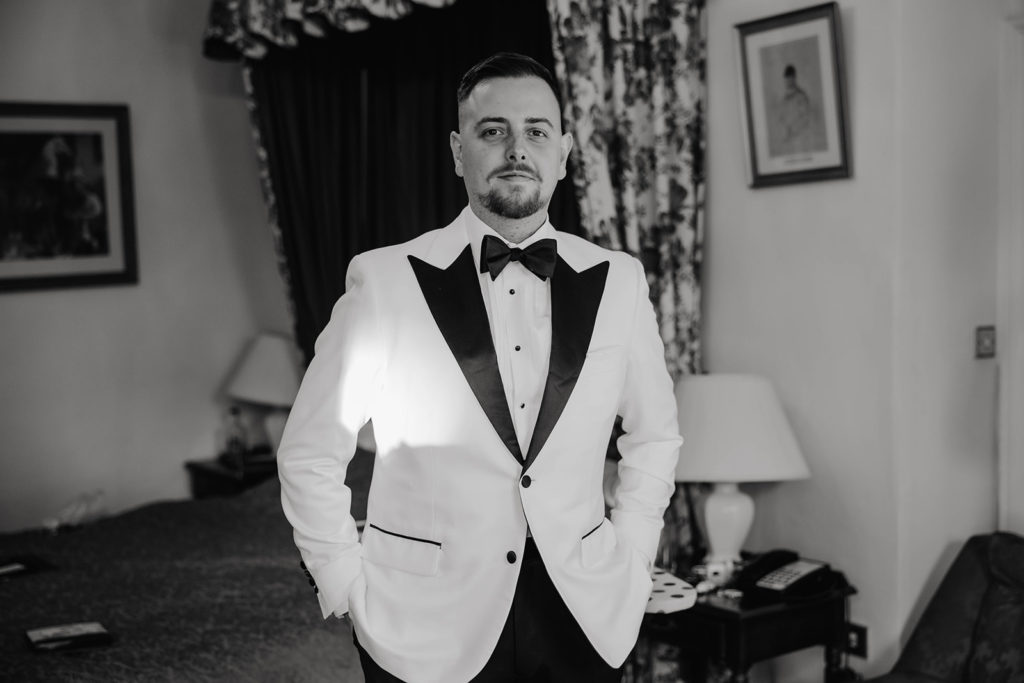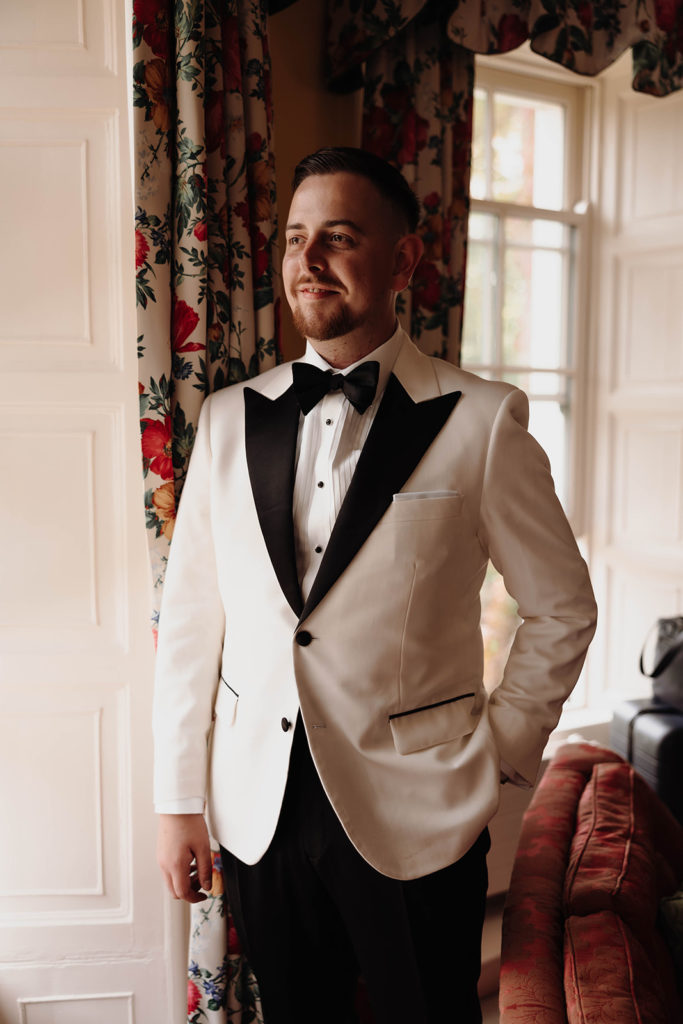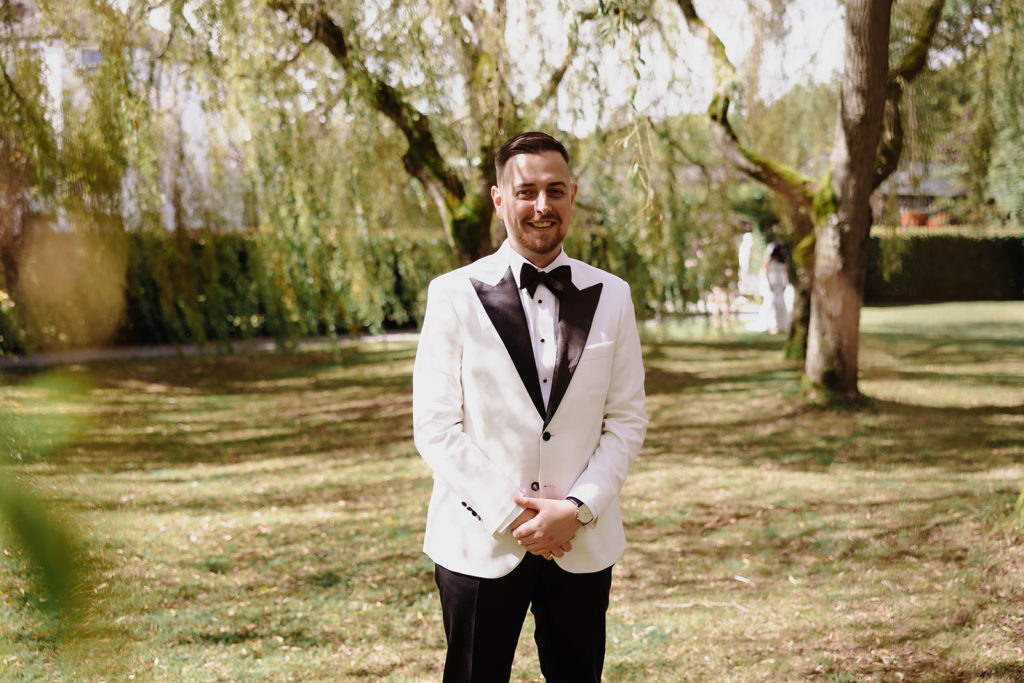 The Bridesmaids
I had six of the sweetest and most special bridesmaids- my sister and maid of honour, Christy. My best friends from college, Makenzie and Emily, my best friend from pharmacy school Nicole and my best friends from middle school, Taylor and Taylor. I chose different shades/ patterns of pink silk for the bridesmaids dresses, which was inspired by my grandma's wedding dress in the 1940s. She had her uncle bring pink silk fabric with a subtle floral pattern from China and she sewed her own wedding dress! I wanted my bridesmaids dresses to reflect that. I didn't want too much of a matchy-matchy look and I loved how it turned out! My mom was also so cute and wanted to wear a fashionable hat that she got in Dublin a couple months before the wedding.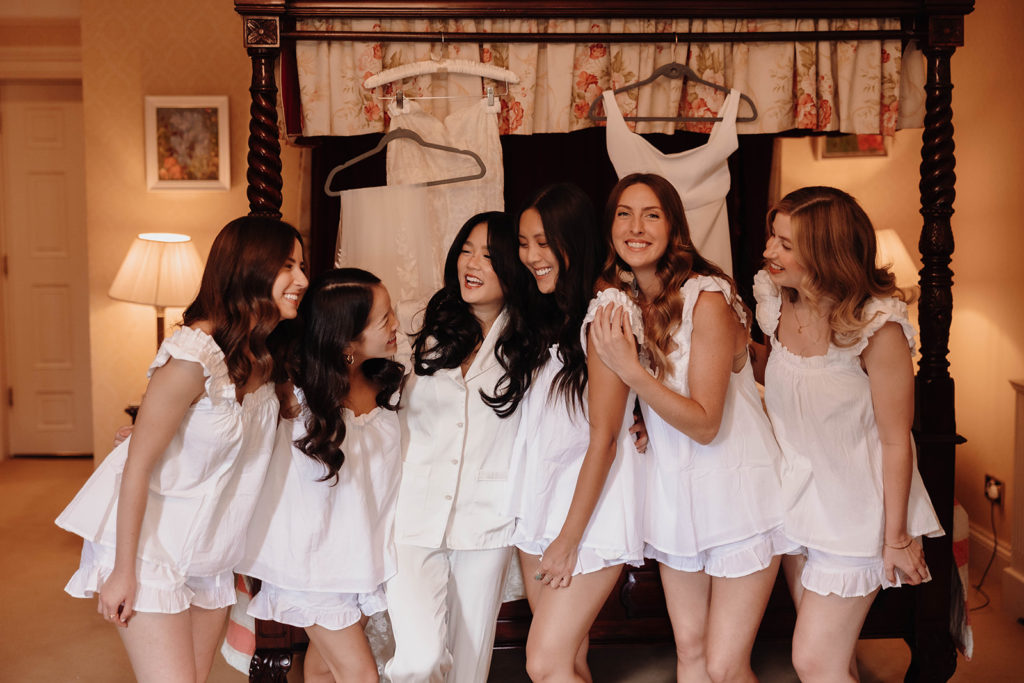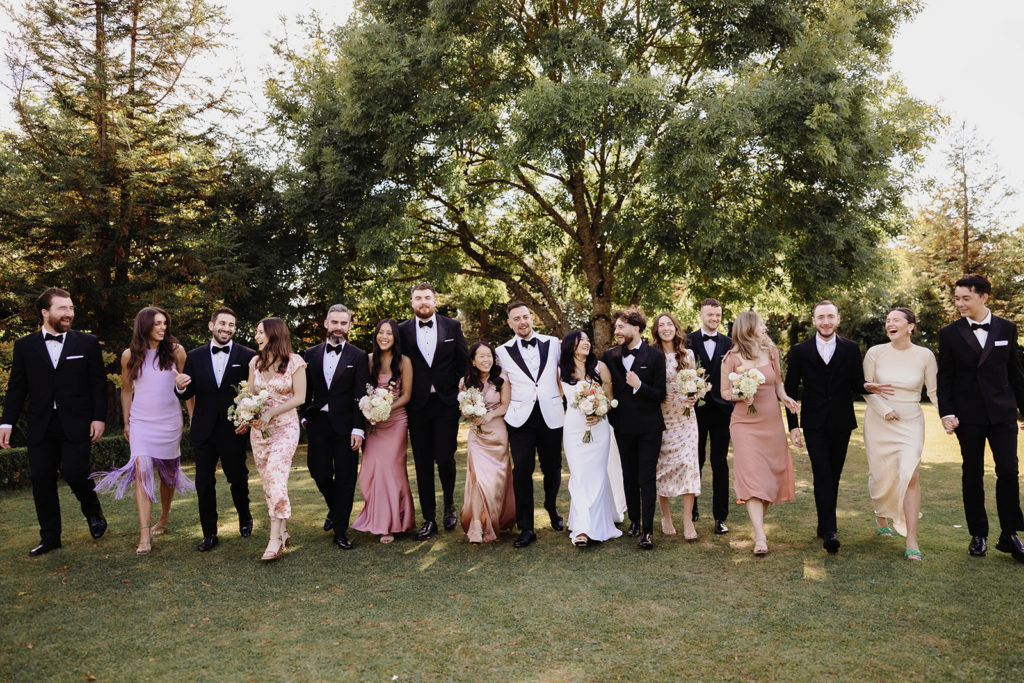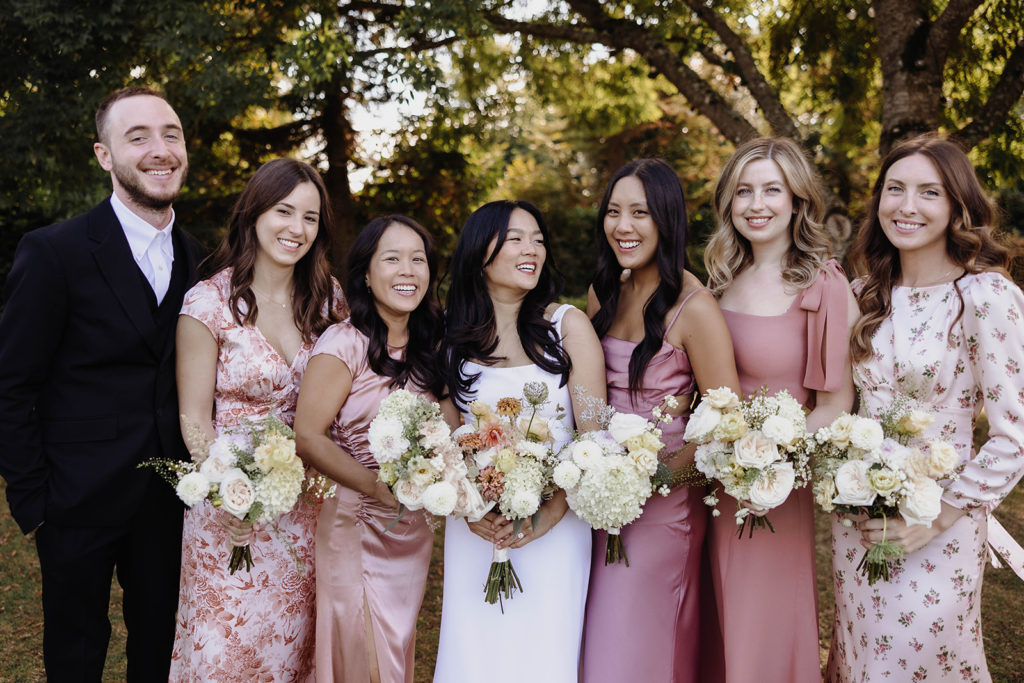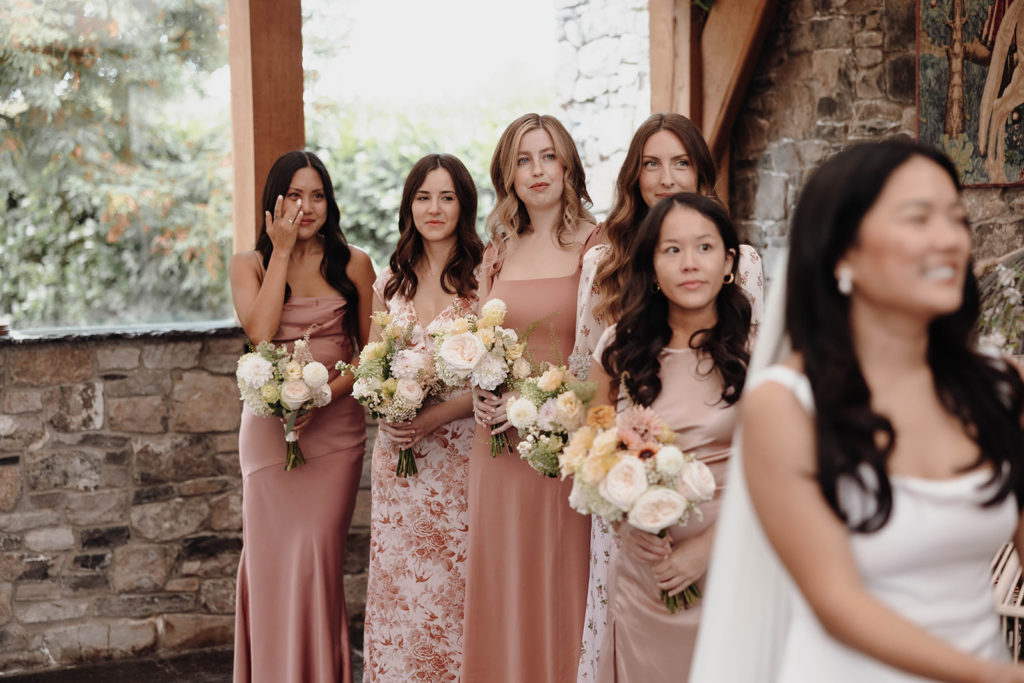 The Venue
My husband and mother-in-law visited a few venues within an hour outside of Dublin, facetimed me and sent me videos. I YouTubed a lot of wedding videos at each venue to better understand the feel and look. Barberstown Castle really stood out to me for a few reasons. First, the grounds are spectacular from the willow trees to the actual castle to the ceremony/reception space. It felt very traditional and Irish. The staff, Sarah and Ted were also the most wonderful people to work with. We were also able to host a private rehearsal dinner the night before at the Barberstown Castle Pub, the Haggard. It was so special to have all of our guests gather and spend time together in a cozy environment. I also wanted to pick a venue that felt uniquely Irish, not just a venue that felt like it could be in California … and I think we nailed it!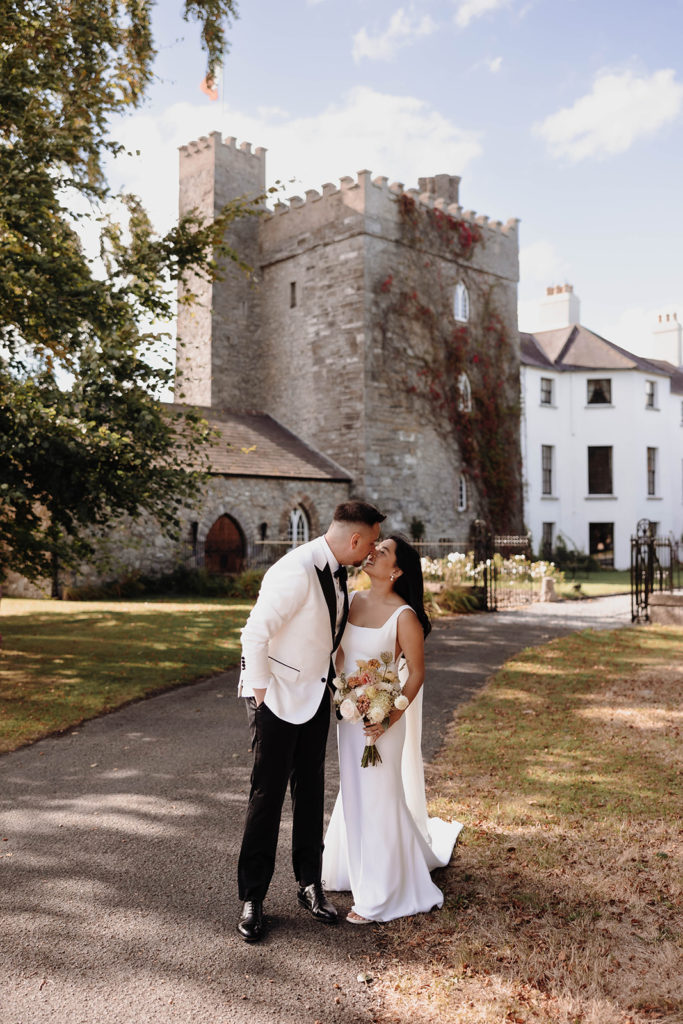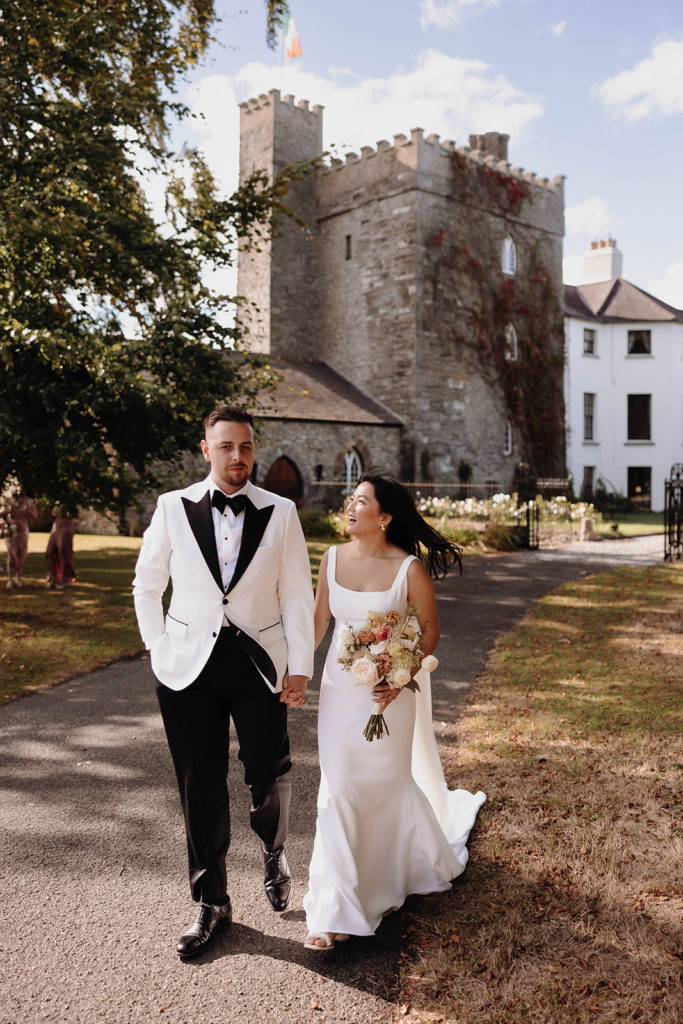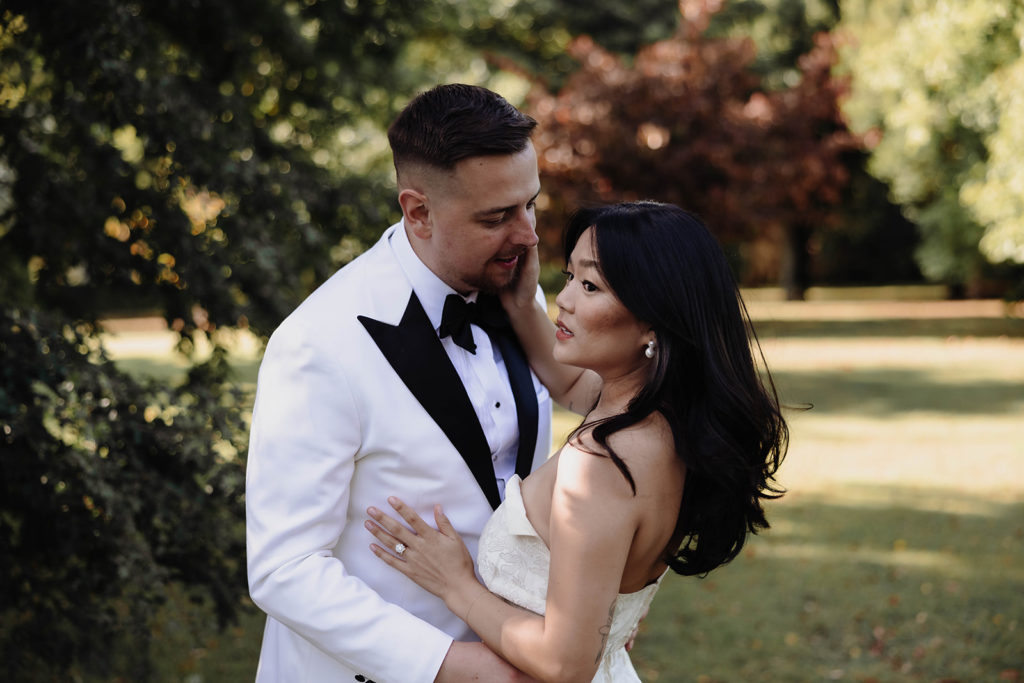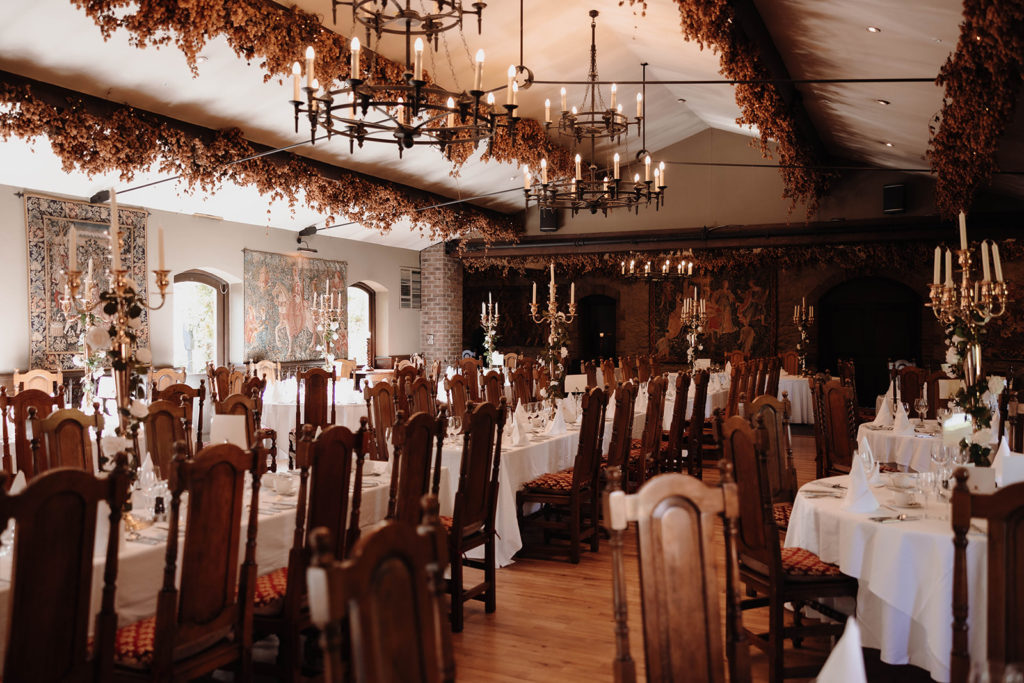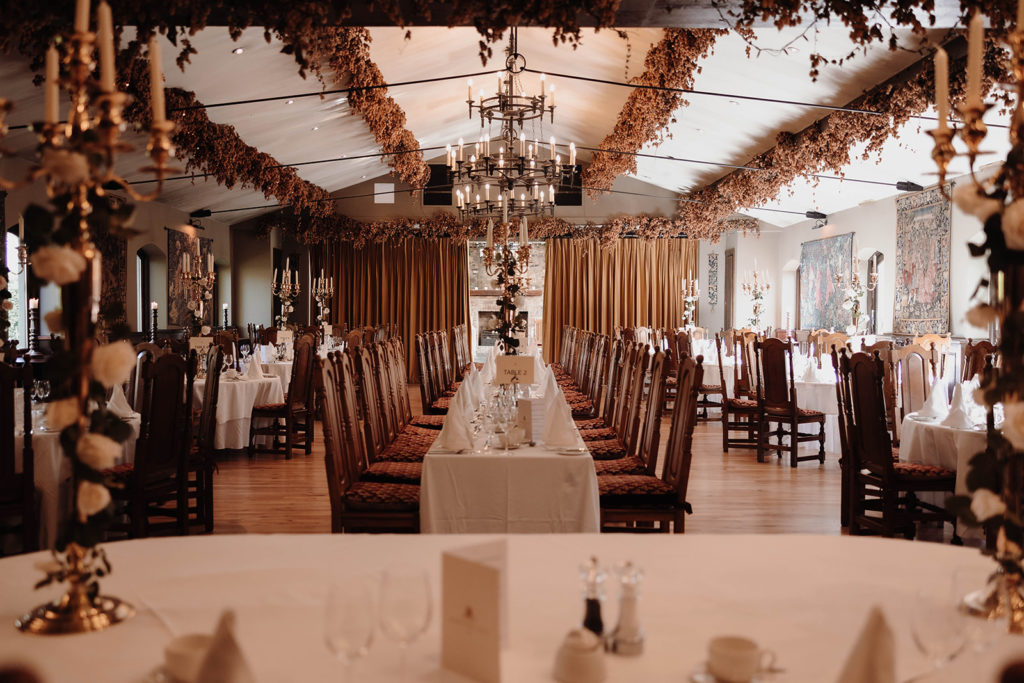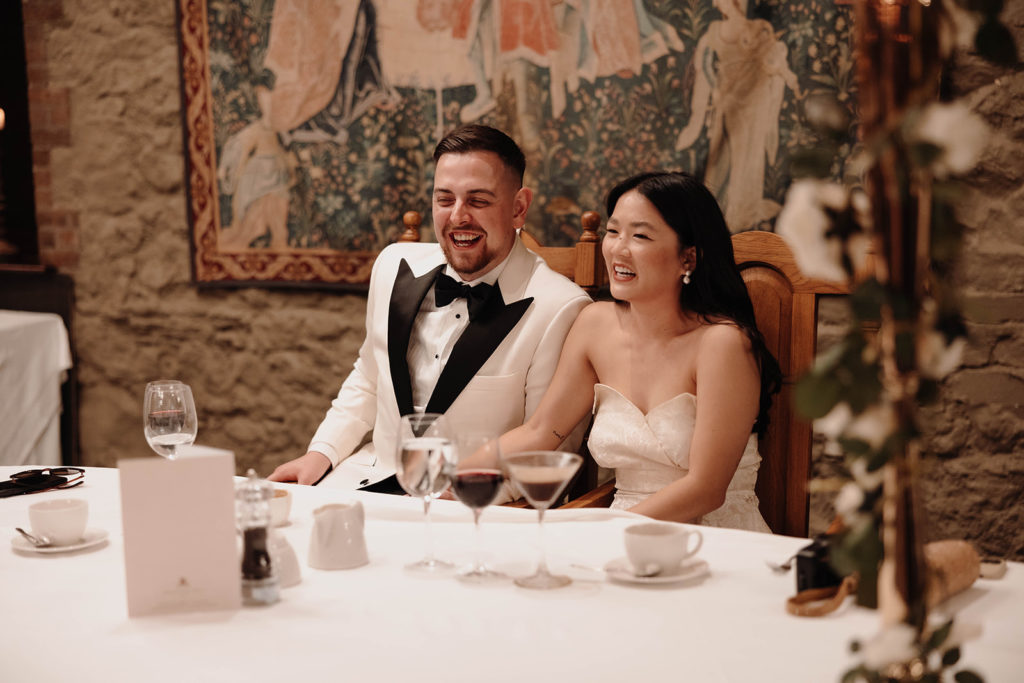 The Entertainment
We wanted to have live music during our ceremony and for the cocktail hour, so we went with the Honeyvoom Duo. We loved the combination of the guitar and the cello and it was important for me to walk down the aisle to a Taylor Swift Song! We also had DJ Adian Kavanagh who was absolutely amazing! He was so in tune with our needs and musical preferences. Multiple friends have told me how amazing he was! He also stayed overtime and for the afterhours, which was so much fun! I highly recommend working with him if you have the opportunity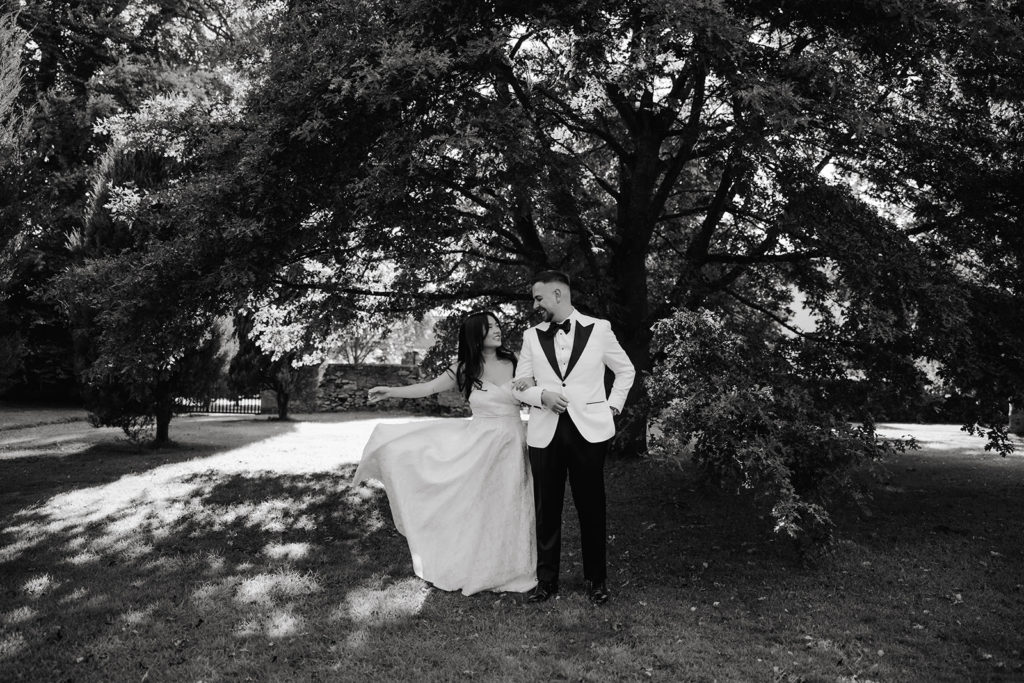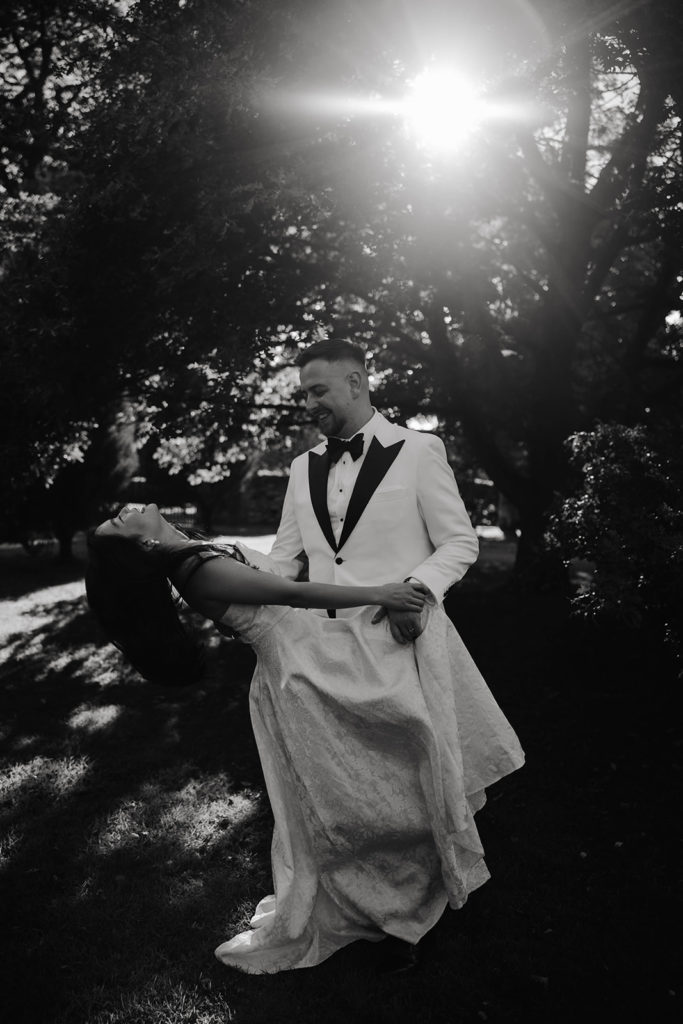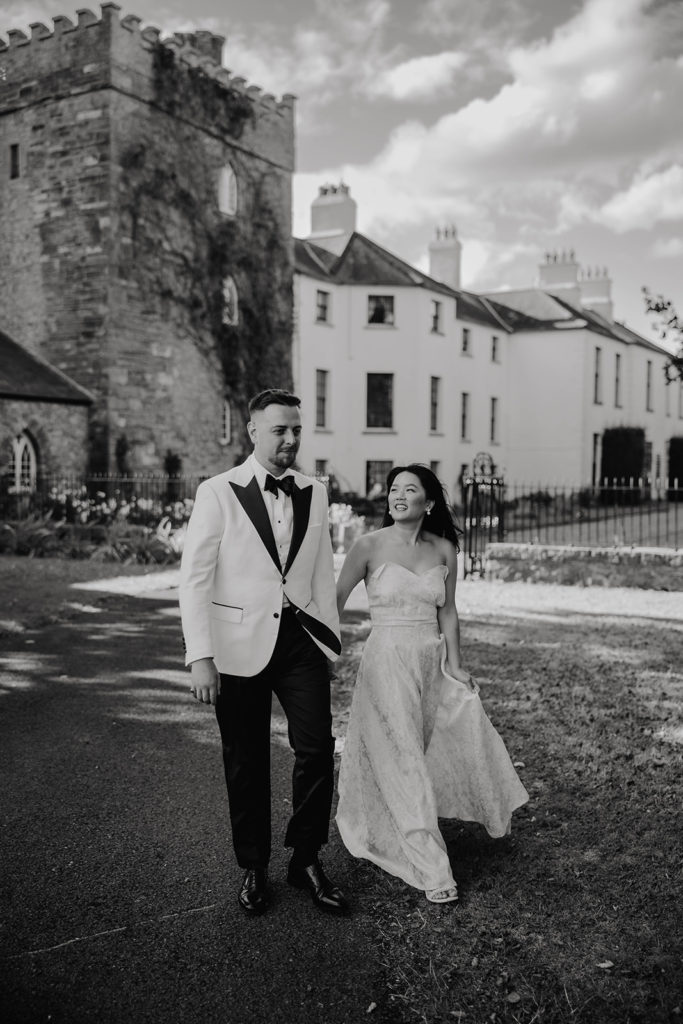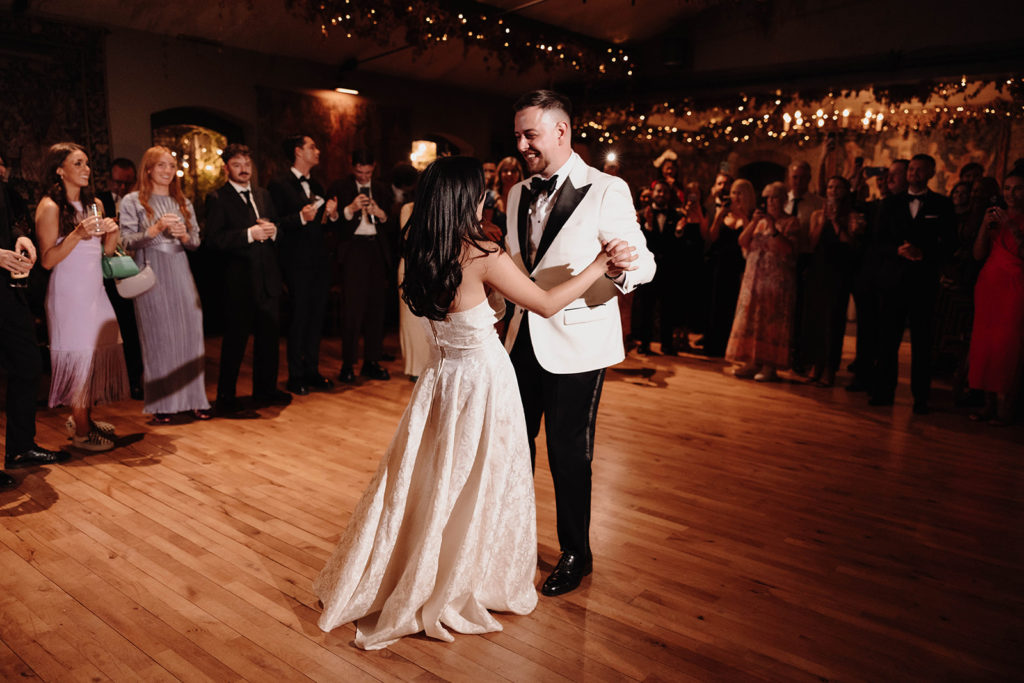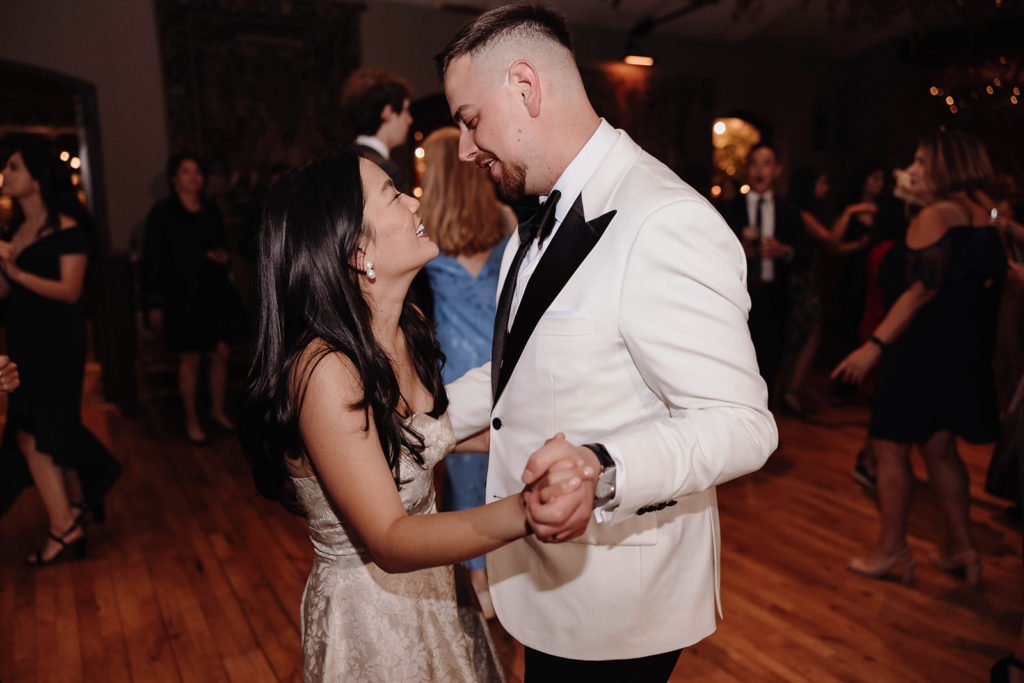 Best Decision
Because we had so many of our family and friends come in from all over the world, we think the best decision was to have multiple nights of fun. We really took advantage of spending time with our loved ones! On the first night, we hosted a welcome drinks at a local pub in Dublin and on the night before the wedding, we hosted a rehearsal dinner at the pub at Barberstown, which was so cozy and special. It was so great to spend quality time with our family and friends.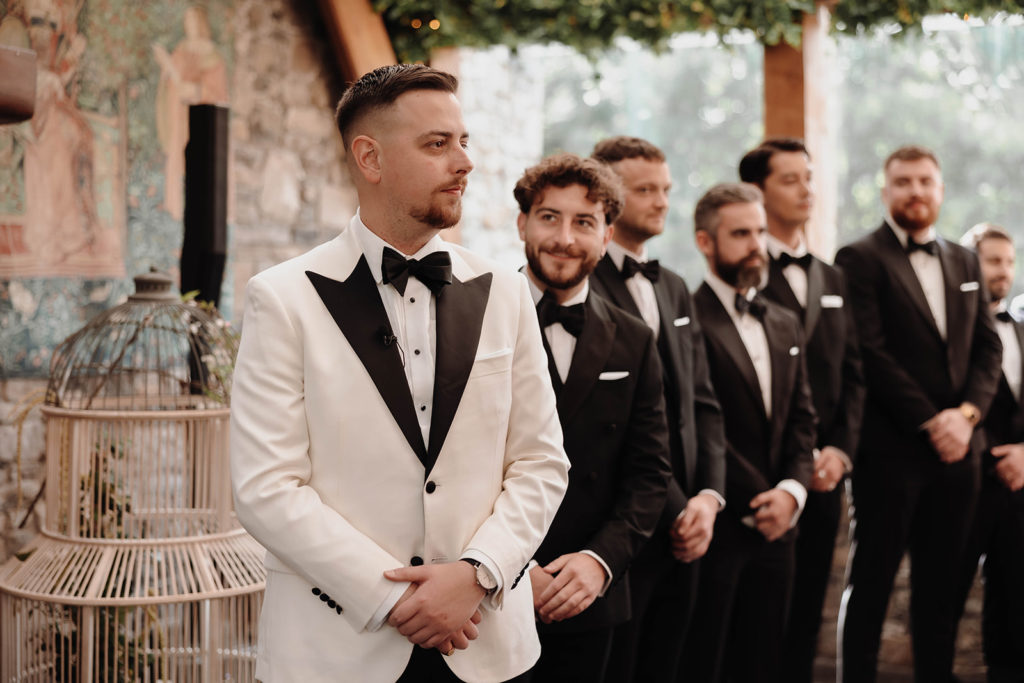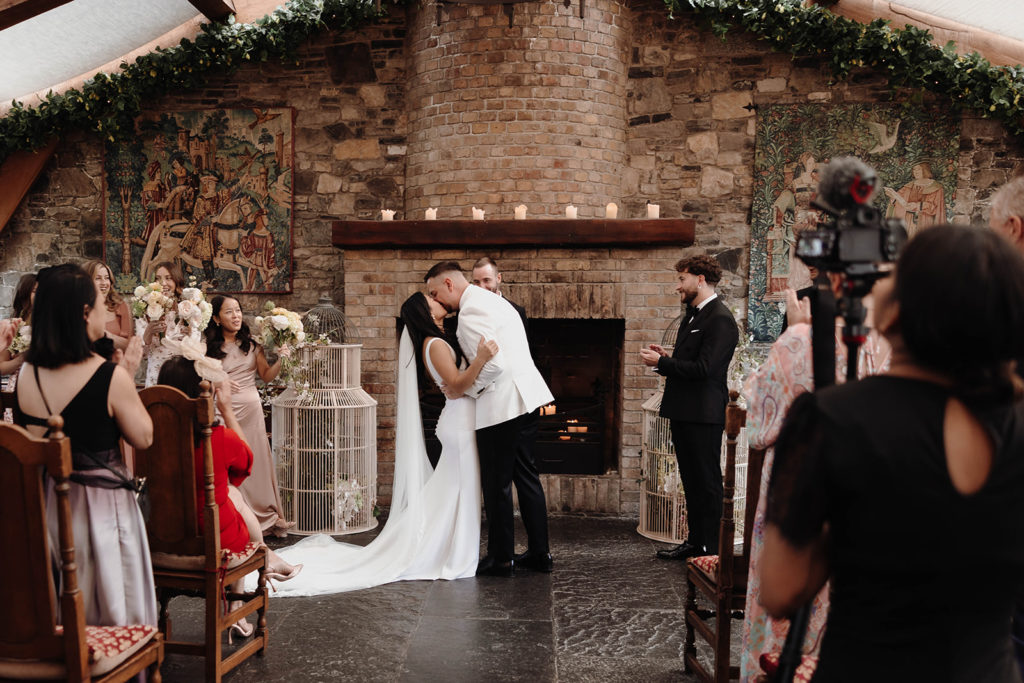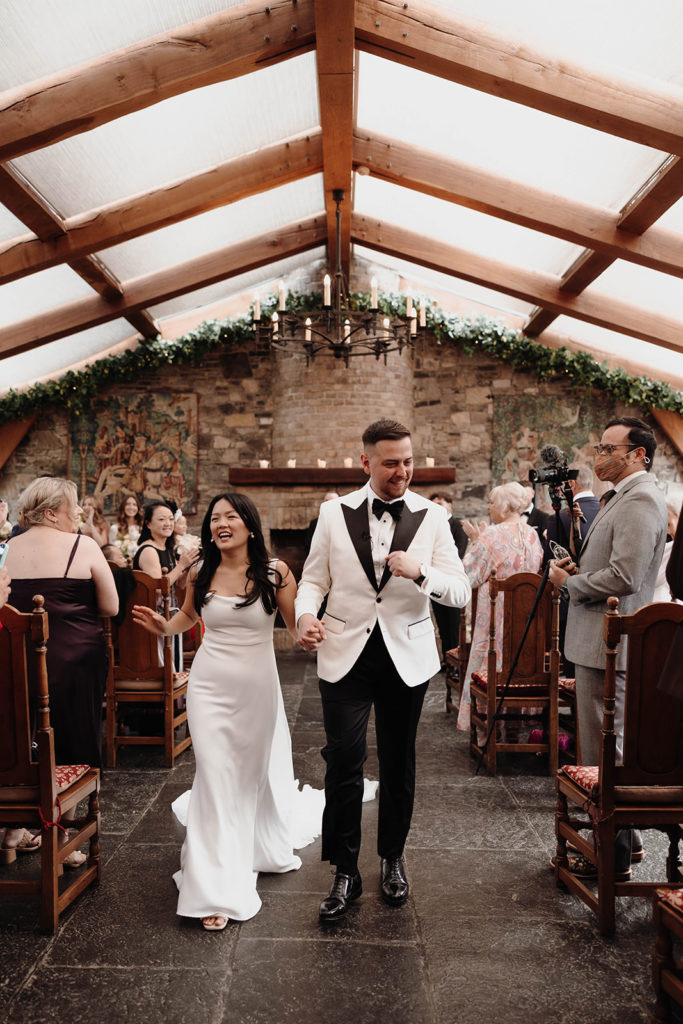 Worst Decision
No worst decision. We wish we could live that day over again and again!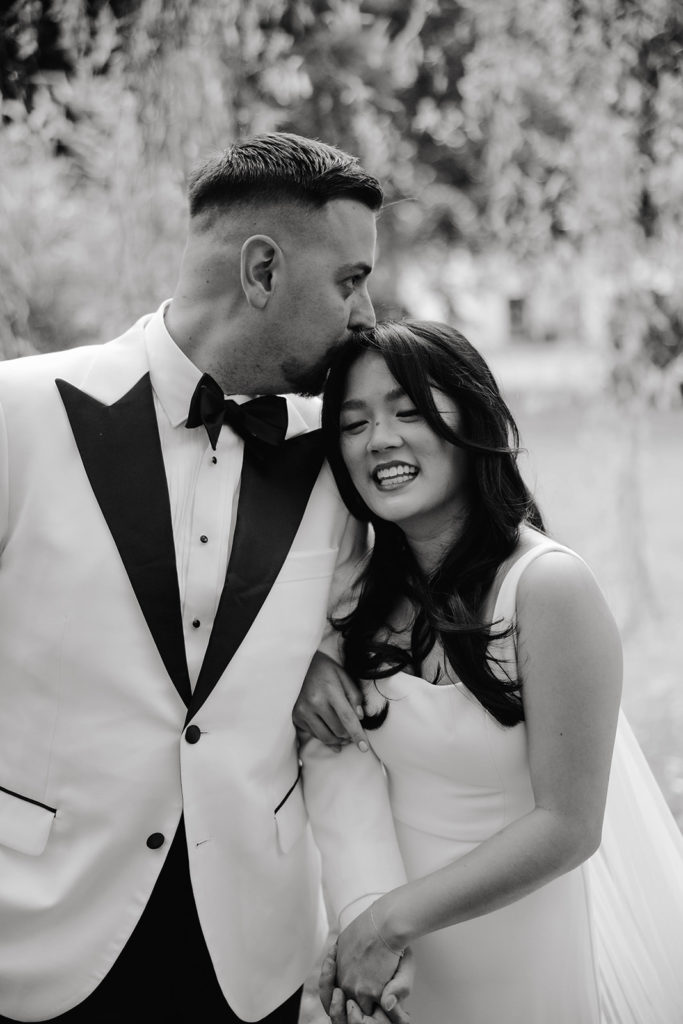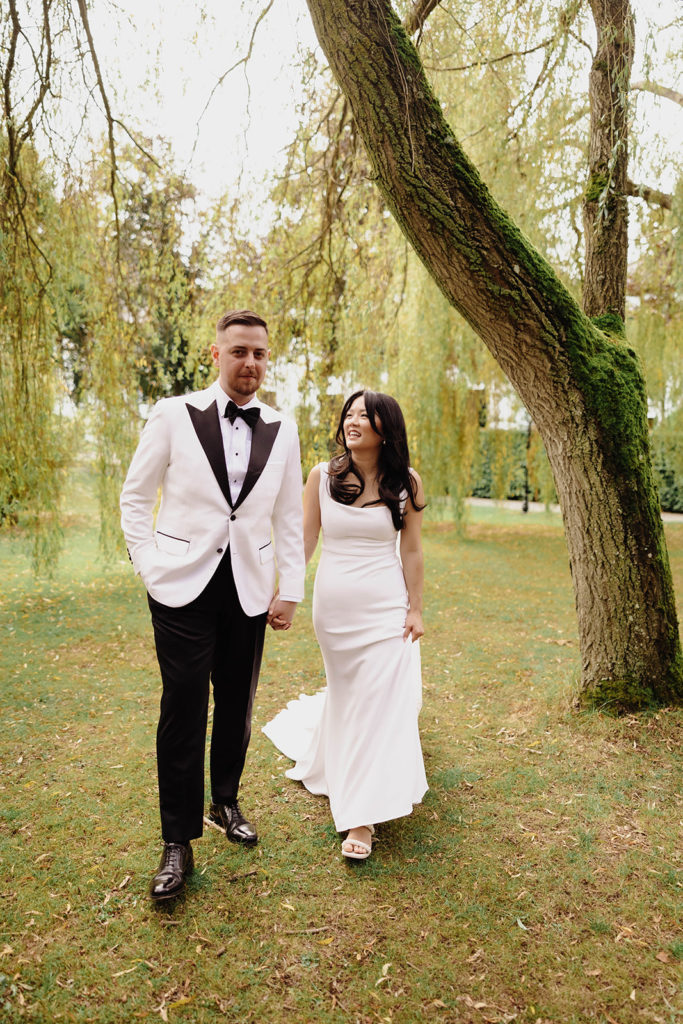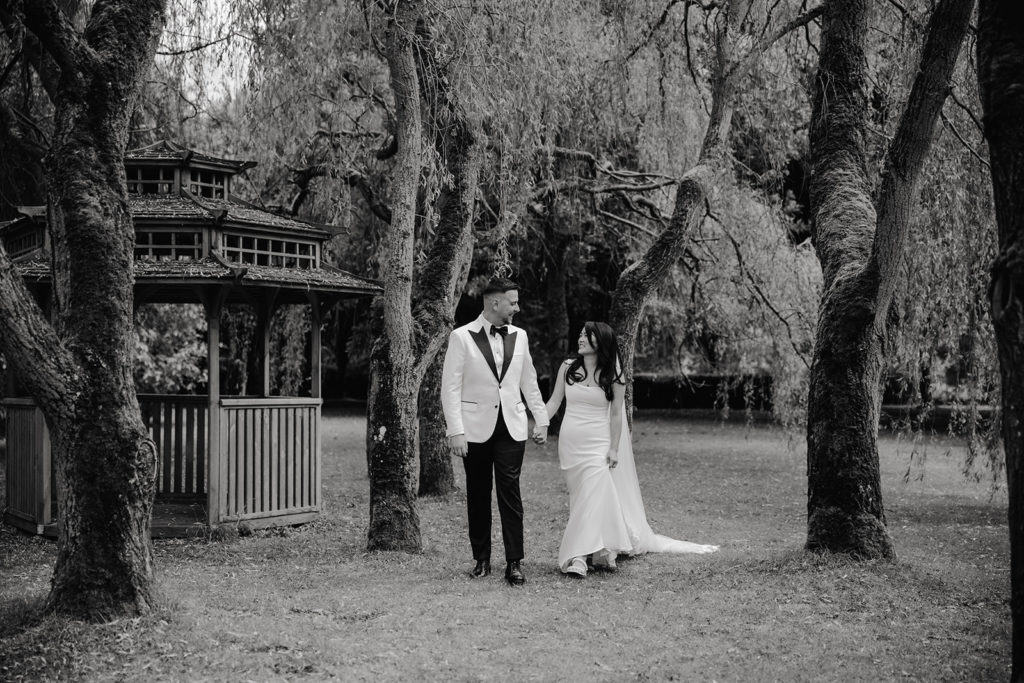 - Gráinne