Okay, so he's popped his question and you said yes. Congratulations! But now it's your turn. Who do you want standing up there beside you when you take the plunge? It's time for you to pop the question to your bridesmaids. Just like a marriage proposal, this is a very special moment and it should be planned properly. We would not recommend sending a group text or posting it to their Facebook walls, for instance. If you're wondering how exactly you should do it, we have some ideas.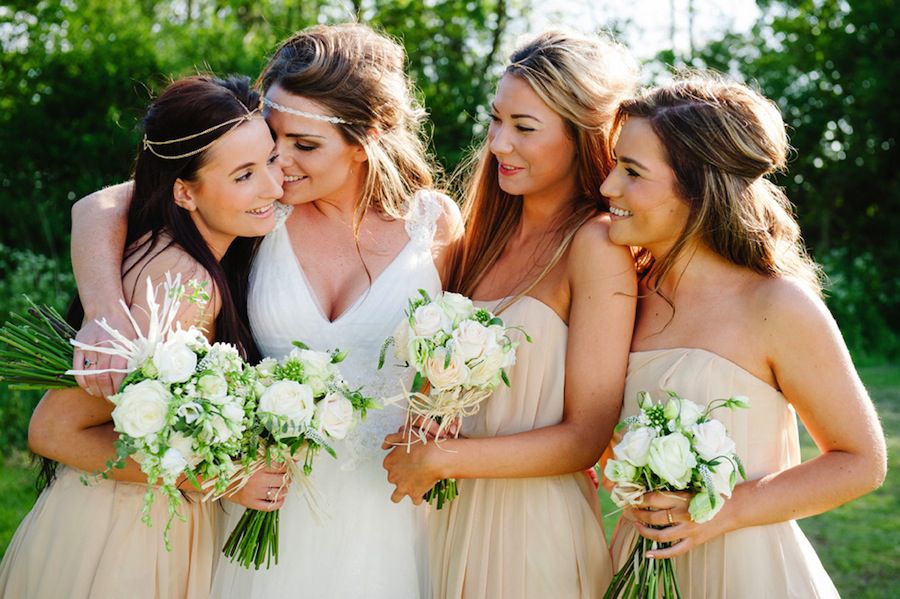 A card
Something as simple as a beautiful card or even a personalised vintage handkerchief could do the job. The handkerchief does have the added benefit of being practical if your bridesmaids get a bit teary.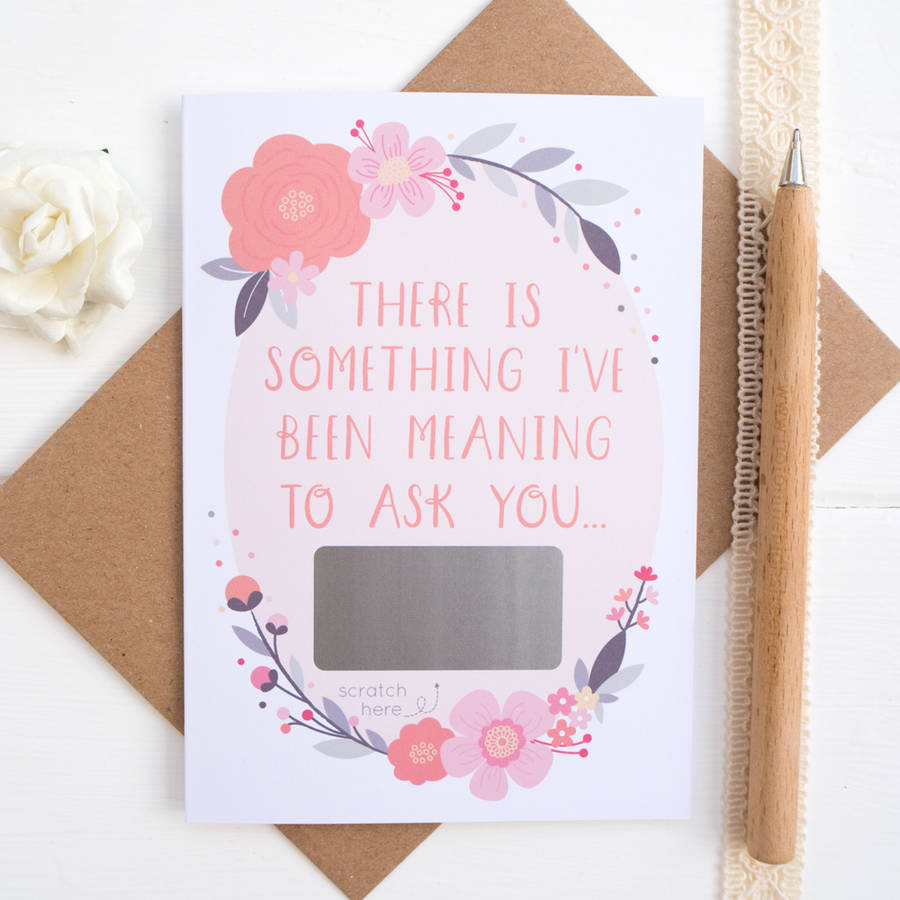 Folding paper
Alternatively, you could get creative by popping the question with a fold-out question box or even paper dolls with all your bridesmaids' names on them.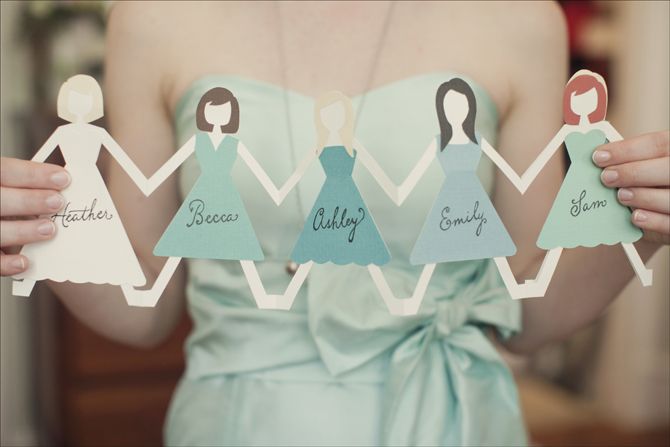 Say it with cake
If your bridesmaid is into the culinary side of things why not bake something? Nothing says 'will you be my bridesmaid?' like a cake...with 'will you be my bridesmaid?' written in icing. Hey, no one said we were going for the subtle approach.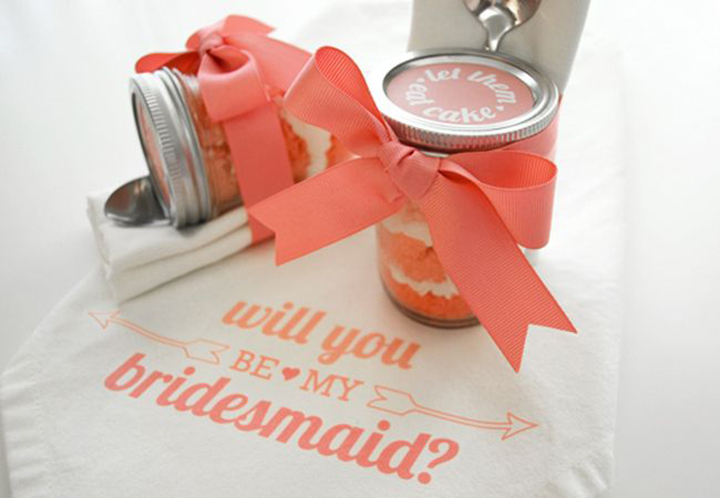 A bridesmaid kit
If you want to give your girls a head start, you could make up a bridesmaid kit, including photographs, little quirky things they will need and a list of what you want them to do as your bridesmaid. It's the perfect starter kit for your bridesmaid.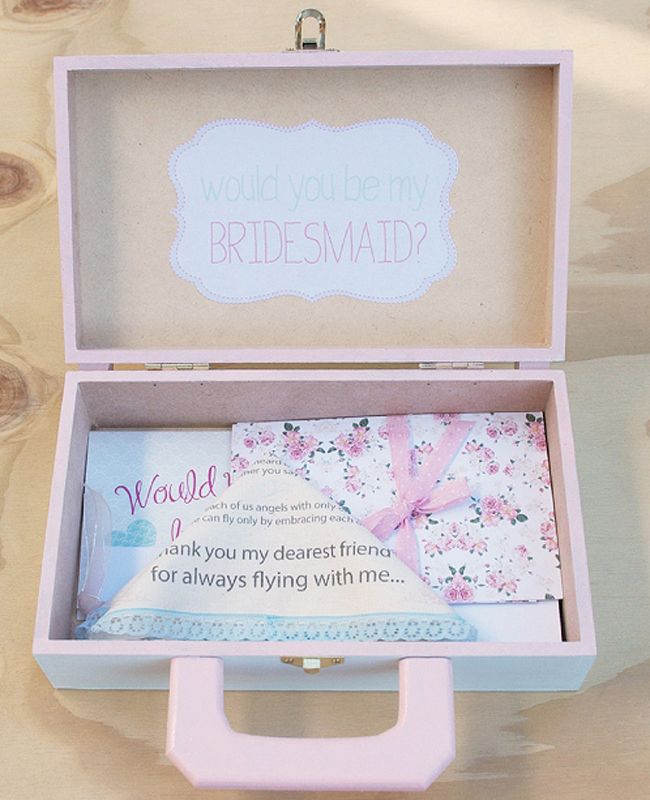 A keepsake gift
Alternatively, you could present your bridesmaids-to-be with a gift now, instead of after the wedding and let that be how you pop the question. It could be a keepsake like an accessory you want them to wear on the day, or even just a framed photograph. It's always nice to thank them in advance with a little gift for all the help they're going to give you.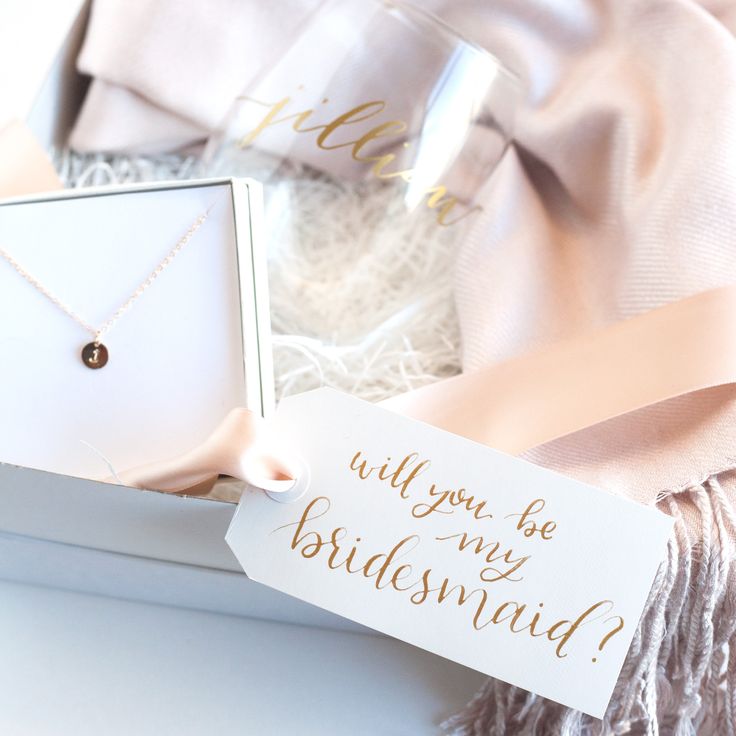 Image credits: Bridesmaids: Aaron Collett Photography | Handkerchief: Not On The High Street | Paper dolls: Our Labour Of Love | Cake jar: Marry This | Bridesmaid kit: The Pretty Blog | Gift: Etsy