Happy Pancake Tuesday! Who has had their pancakes already and who's having them later? Well, in light of this delicious day, we've decided to draw your attention to some wonderful ways to celebrate pancake Tuesday for your wedding! Besides, who says it has to be pancake Tuesday to have pancakes?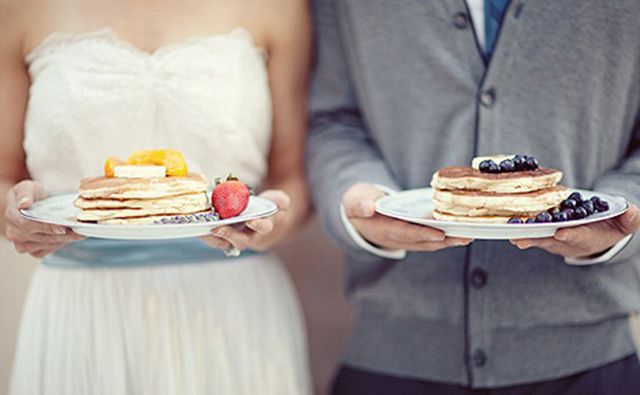 If you're having a morning wedding, how about a wedding breakfast complete with delicious pancakes. Whether you want thick, American pancakes, or our own thin, crepe-like delicacies, we have the perfect way to incorporate them into a wedding breakfast.
How about swapping your traditional wedding cake for a tiered stack of pancakes? It's the perfect alternative to a traditional wedding cake, especially if you're planning your wedding around pancake Tuesday. If you're looking for more alternative cake ideas, we have plenty.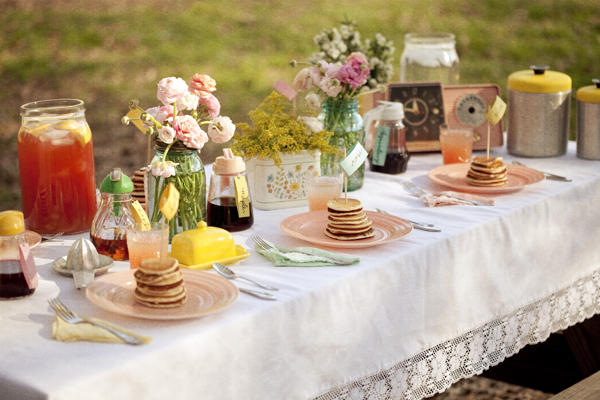 You could even use mini pancakes as appetizers or place cards for your guests. Or how about sending them home with some homemade pancakes as a wedding favour?