We adore this colour all year round to be honest, but this time of year we can really appreciate how fabulous it really is. This deep burgundy shade is very popular at the moment in weddings, particularly at this time of year as enter autumn and Christmas. Its richness and elegance is the perfect base colour for a Christmas or winter time wedding, and it can really pop with a number of colours, so whatever you choose to match it with, you will be making a statement.
Gold is definitely one of our favourite colours to match with Marsala, giving a rich sense of occasion to your day. And who doesn't want a little golden sparkle on their special day? With everything from marsala invitations with gold writing to deep, burgundy flowers with gold accents mixed in, you're definitely on to a winner with this warm colour combination. Alternatively, you can make the marsala tone stand out a mile by simply matching it with winter white, especially against your gorgeous wedding gown.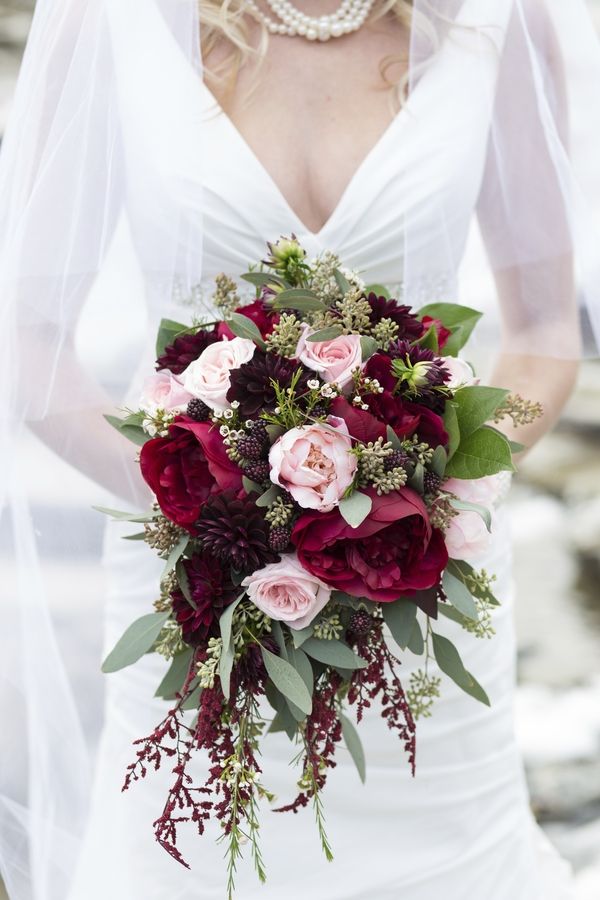 Place settingSpeaking of flowers and bouquets, the green foliage in your arrangements and bridal bouquets will look magical against the burgundy backdrop. It's the perfect way to have a subtle mix of red and green together for a Christmas wedding, without being overbearing or garish with the traditional Christmas colours. Instead, the muted tones will bring a festive feel to the day without being shoved in your guests' faces.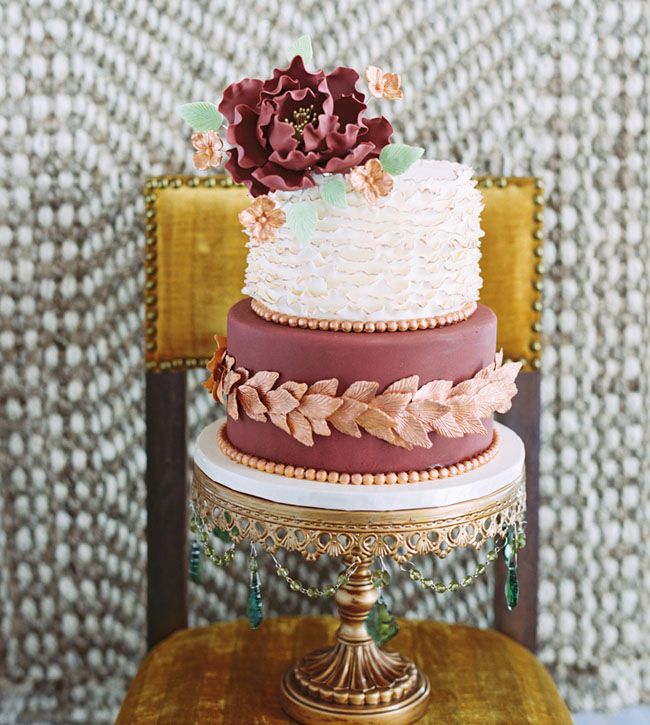 When you're matching up your colour scheme, don't just think about what fabrics and flowers you can add to your theme. Your treats and drinks can be brought into your marsala theme too with berry cocktails and deep red macaroons. We love these ones with a little gold dusting on top. Perfect for adding a bit of extra sparkle.