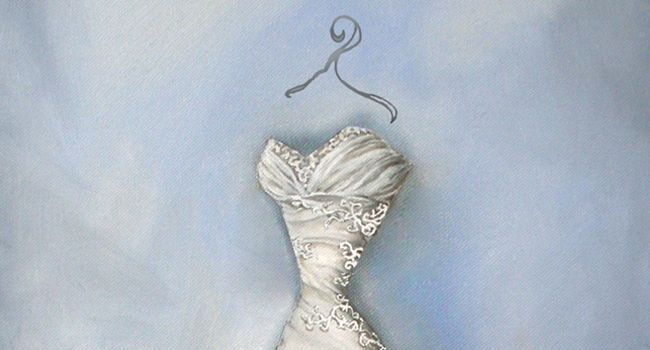 Wedding days go by in a flash and pictures are often all that's left of the day years later. Wedding dress portraits are an added keepsake to remember your wedding and immortalise the dress you wore on that special day.
They provide the perfect wedding gifts to brides, or even work as anniversary presents. With the first year anniversary as paper, it's the ideal gift to think back to the day that stunning gown was worn.
Working from photographs, Appleberry Press will recreate the dress on artist quality paper and creatively customise it to your individual desires to craft a beautiful sketch of your wedding dress celebrating and preserving its beauty forever.
The portrait would be an amazing gift for any bride as a keepsake to remember her big day.
- Jenny Darmody
Image Credits: Dress portrait with bride: Brosnan Photographic
All images courtesy of Appleberry Press formerly known as Pretty as a Picture