We've curated a list of the best wedding cake trends of 2019, from fun colours and bright florals to interesting textures and minimalistic designs. Feast your eyes on the most delectable delights set to hit wedding confectionary in 2019.
Bright Colours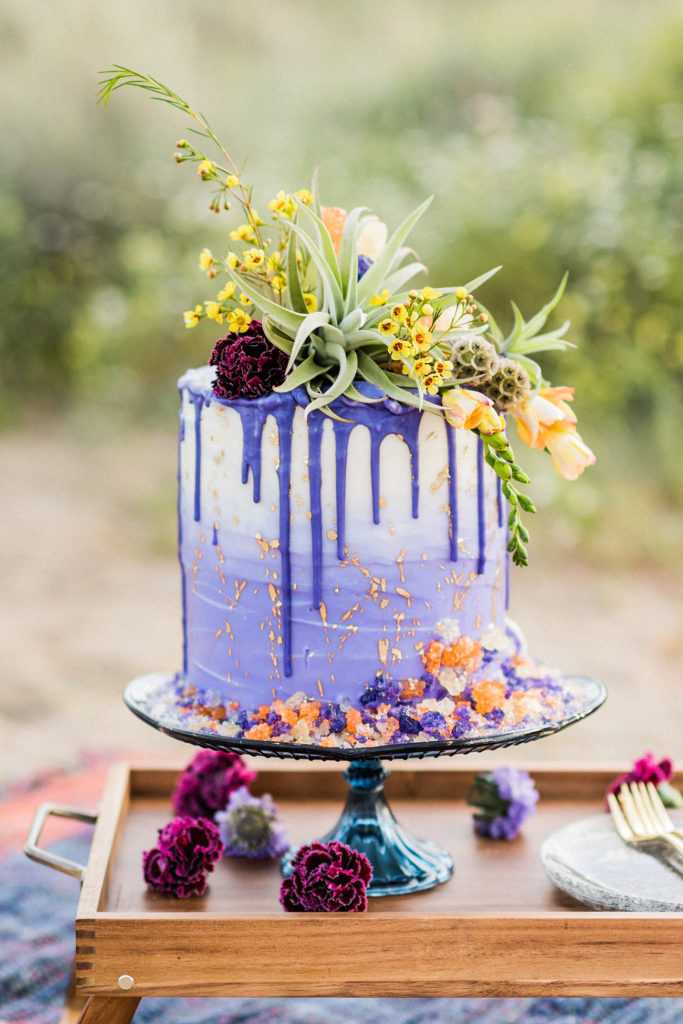 Use bold, bright colours to inject a little fun into your wedding décor and ensure your wedding cake is at the forefront of your reception. Display in a bright, central area for all your guests to admire.
Buttercream Frosting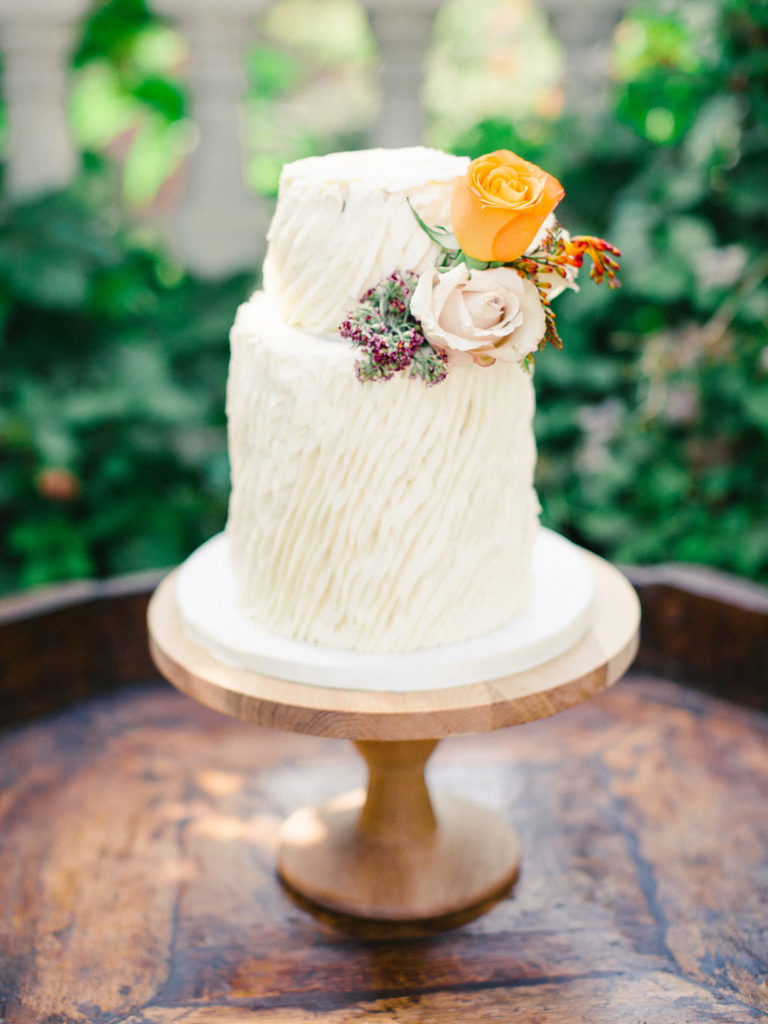 Buttercream is an excellent choice for frosting your wedding cake due to its versatility, the colour and taste can be adapted to your preference and the texture allows you to create a whole host of designs from rosettes to swiss dots, ruffles and frills, to uniform lines or even create your own subtle design.
Geometrics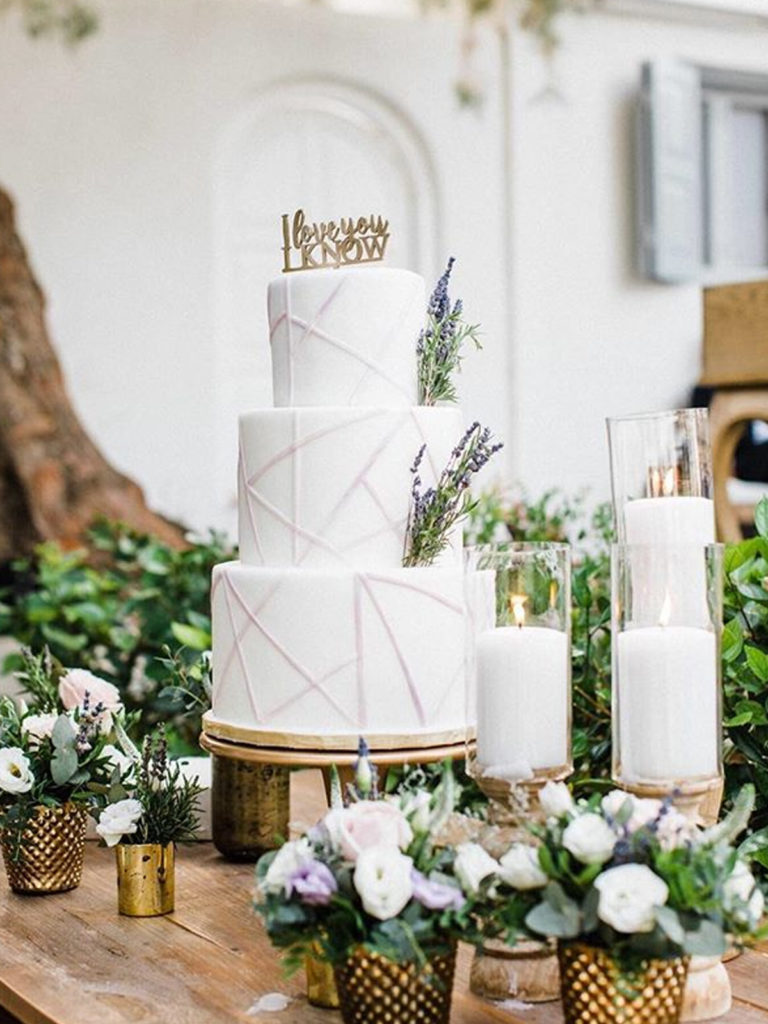 Unconventional shapes and patterns are infiltrating cake design to create cool, abstract masterpieces for a modern wedding.
Golden Touch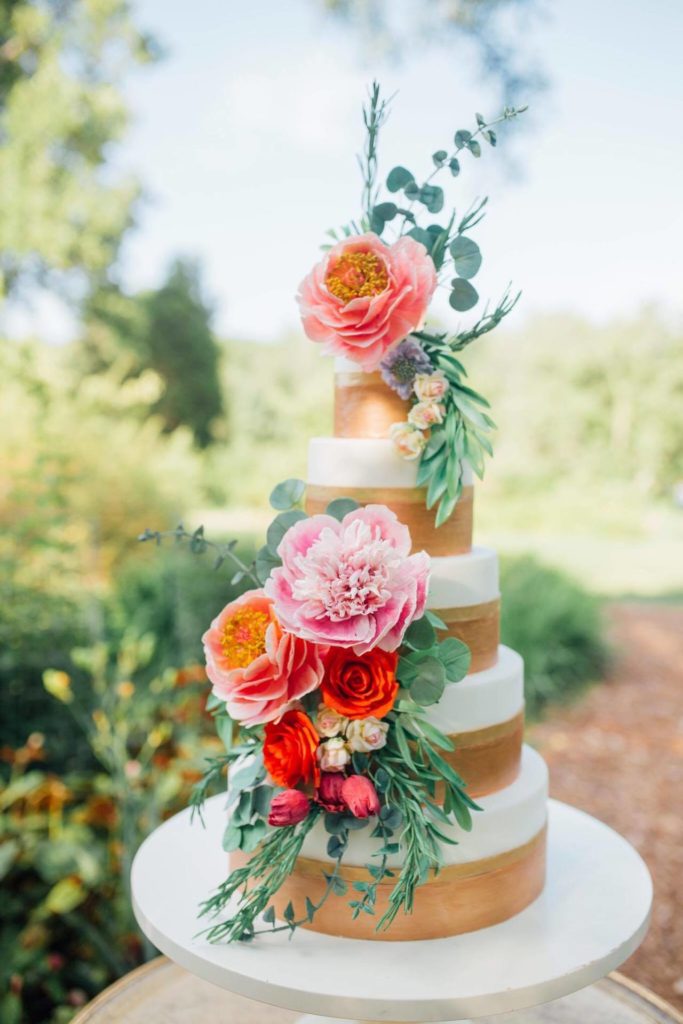 Add a dash of opulence to your wedding cake with a gold accent, from a frosted golden layer to a scattering of gold leaf, apply as you wish!
Nearly Naked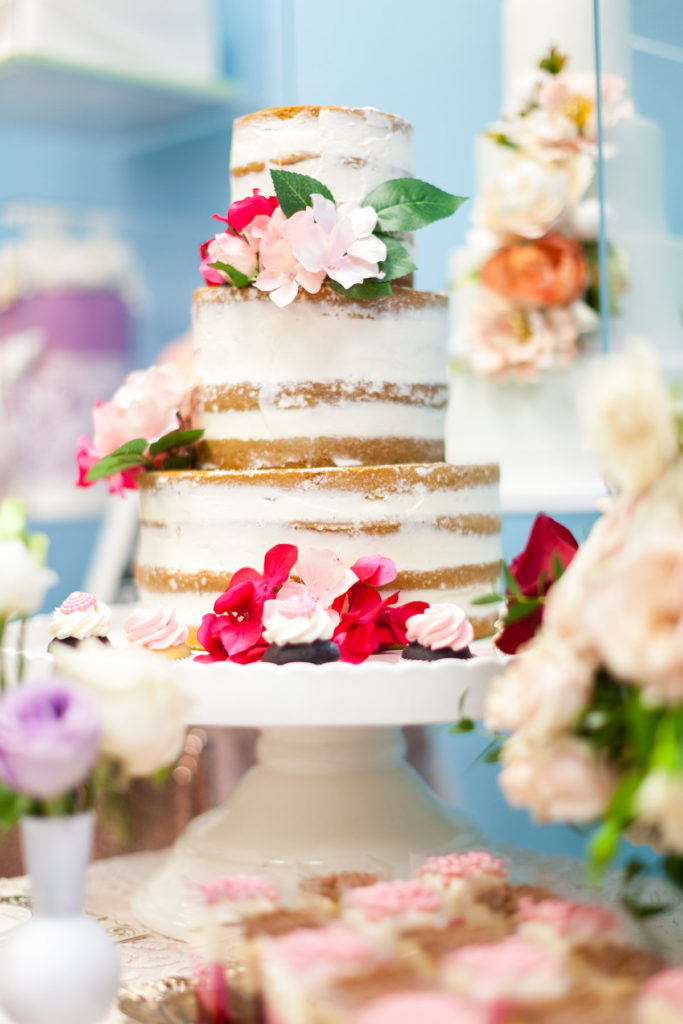 The naked cake has been superseded by the nearly naked cake, a smattering of frosting with a delicate accent of flowers or fresh fruit, this is the perfect option for a summer wedding.
Sugar Flowers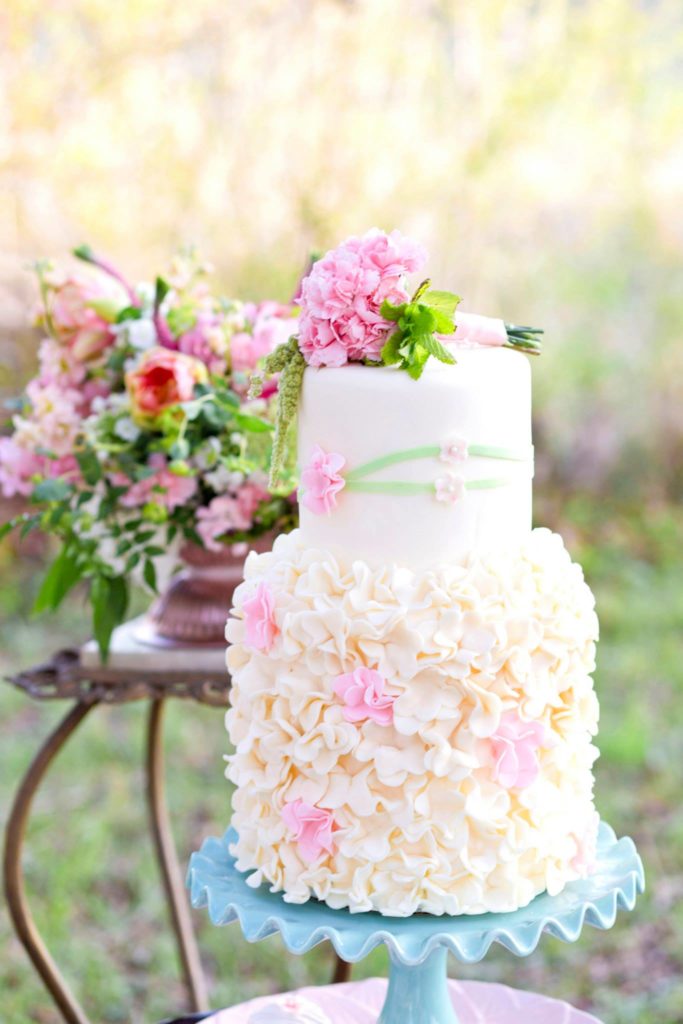 Whether they're fresh or made from sugar, flowers are a key part of any wedding. From a full tier adorned with carefully constructed pretty petals to mini bouquets strategically positioned on the cake, it's all about a balance of shape, size and colour.
Textile Motifs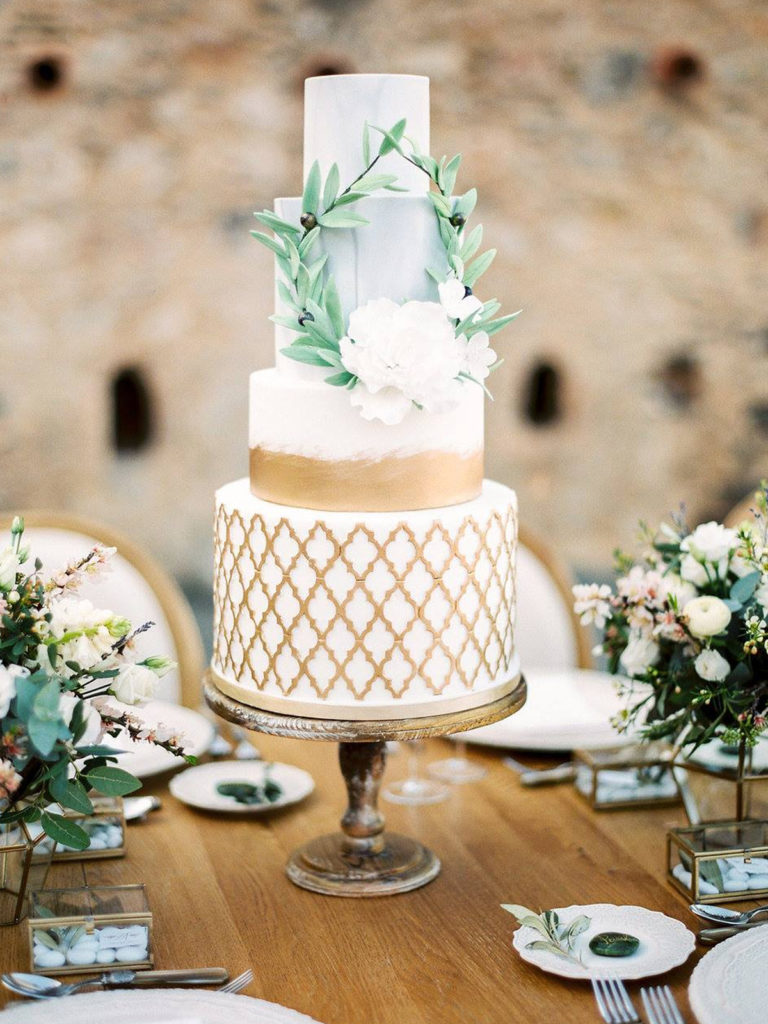 An interiors nerd? Why not bring some of your favourite designs to life through your wedding cake. From tassels to macramé or a brocade-like trim, don't be afraid to get creative – you can even match your cake to your décor.
Watercolour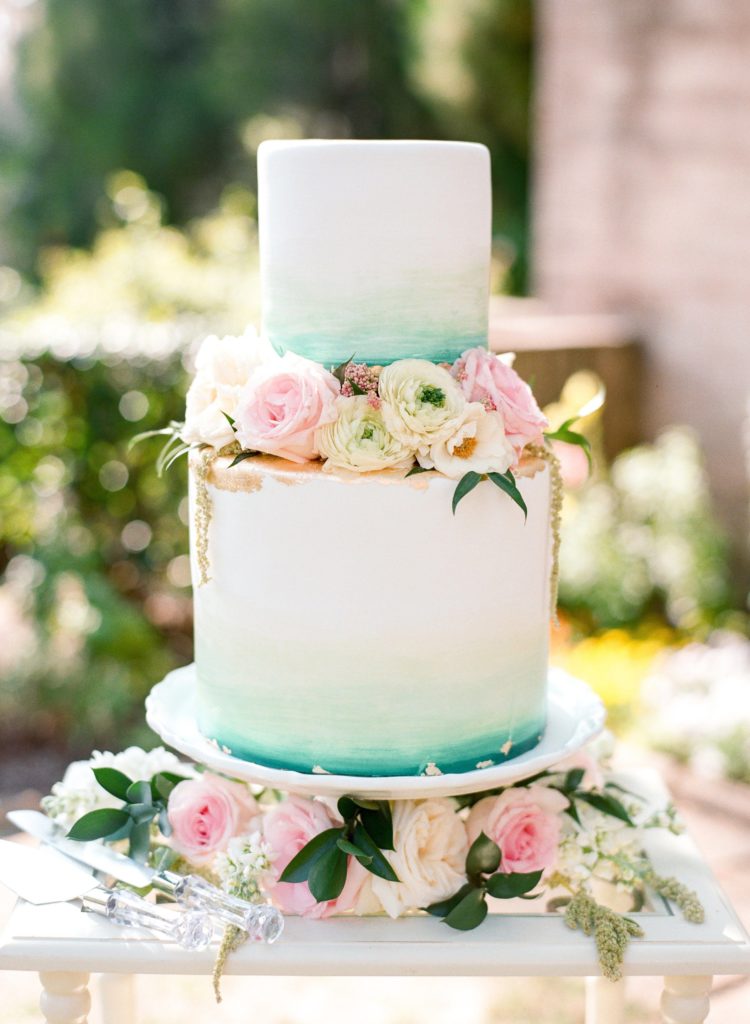 Light and airy, watercolour in pretty pastel shades is a beautiful option for a spring or summer wedding.
Mix N Match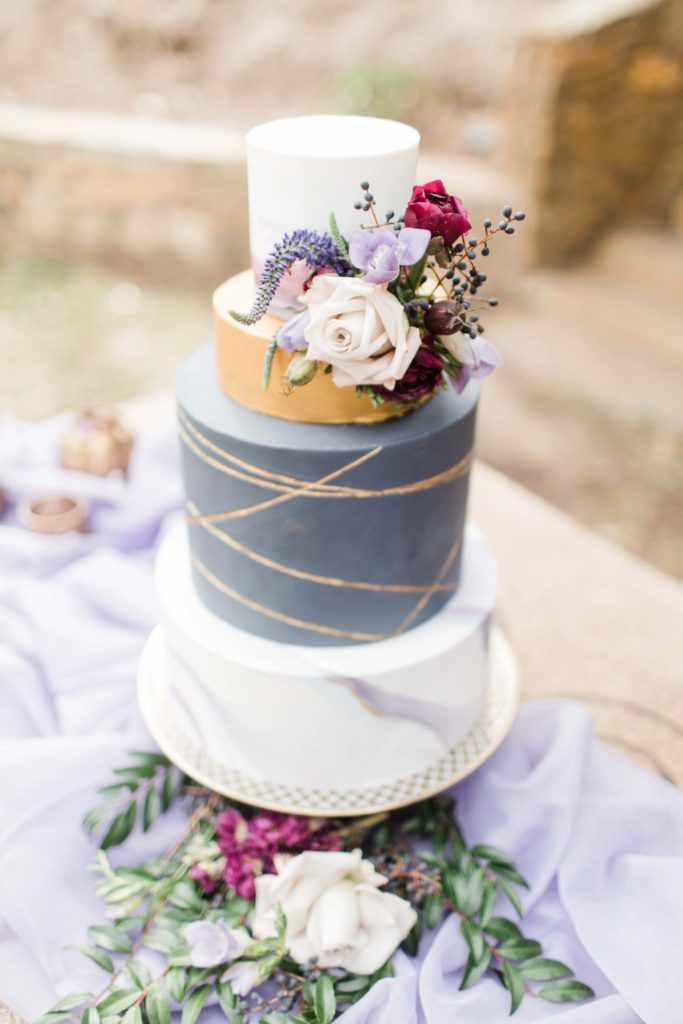 Found yourself torn between a few different trends? There are enough decisions to make in planning a wedding so why not mix and match a few different trends to create your own masterpiece, we love the marbled effect mixed with geometrics and that touch of gold in the mouth-watering masterpiece featured above.
Recommended Cake Suppliers
If you've been inspired by one of these trends and want to jazz up your own wedding with a fun and trendy cake then here are some of our recommended cake suppliers, Cupcakes & Counting, Cherub Couture Cakes, Cove Cake Design, Cookies & Co. For more recommendations take a look at Bakers & Cakers, an online market place that can connect you to thousands of bakeries curated to your occasion and location!