More often than not these days, summer brides are opting for the pastel palette. But remember, vibrant and vivacious colours can be an equally stunning choice for your colour scheme. Why not step outside the box from the basic bride and give your wedding that unique and exclusive edge.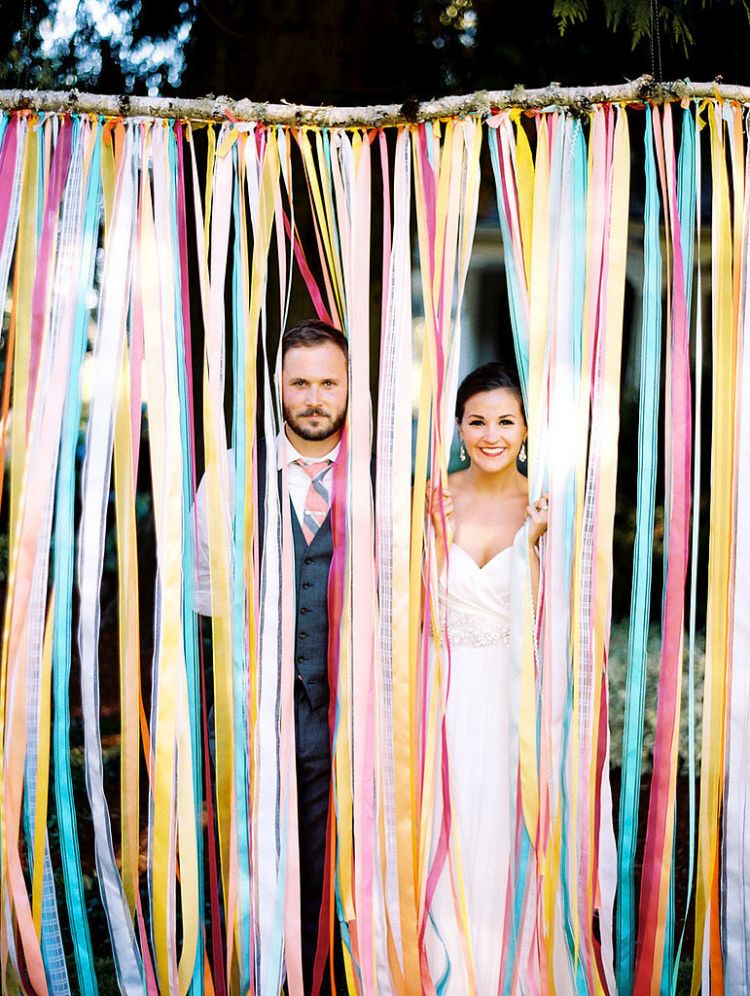 This stunning scheme can be used in countless aspects throughout your big day, from your flowers to your centrepieces, this colour pop is perfect. Choosing beautiful blooms is a must, and we love using these beautiful bold colours for roses, peonies and alliums in particular.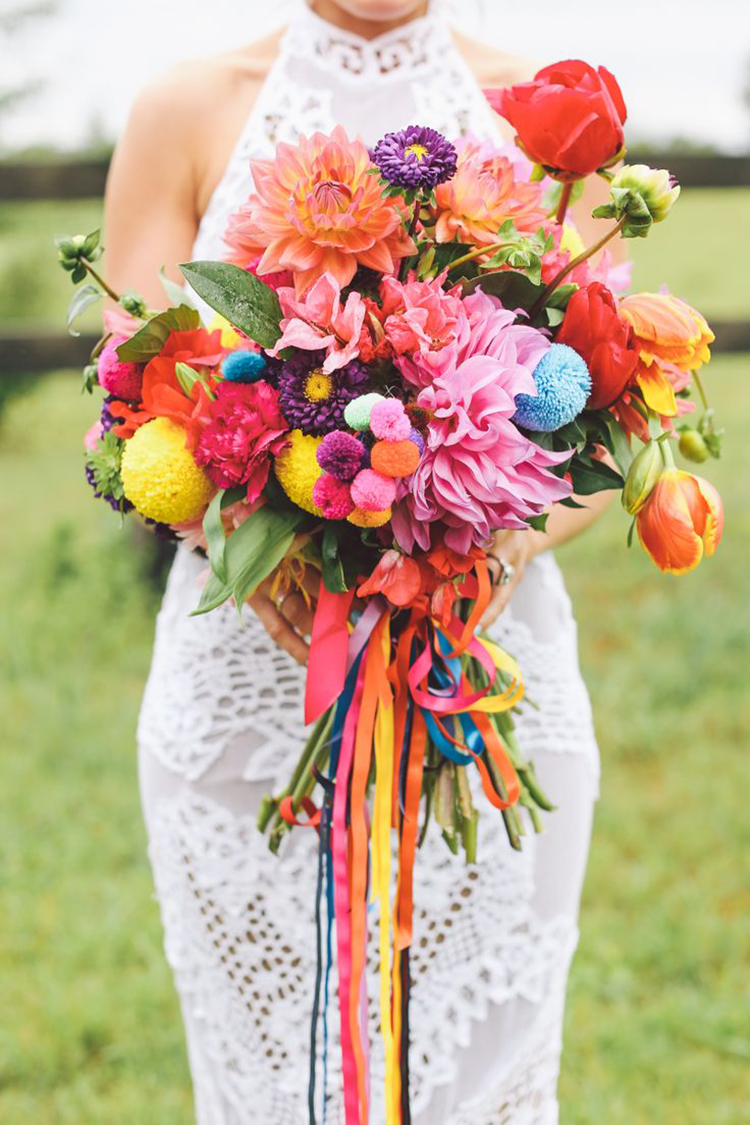 If you'd prefer to add your splash of colour in a more subtle and understated way, a great idea is to wear colourful bridal shoes. This is a quirky and unique way of bringing that vibrant colour alive and the stunning contrast of the colour against the whimsical white is captivating.
For your bridesmaid's you can either go all out in a string of multi-coloured dresses, or again keep it subtle by adding the colourful shoe. This is a great way of adding your quirky personality and style, while remaining elegant and chic throughout your day.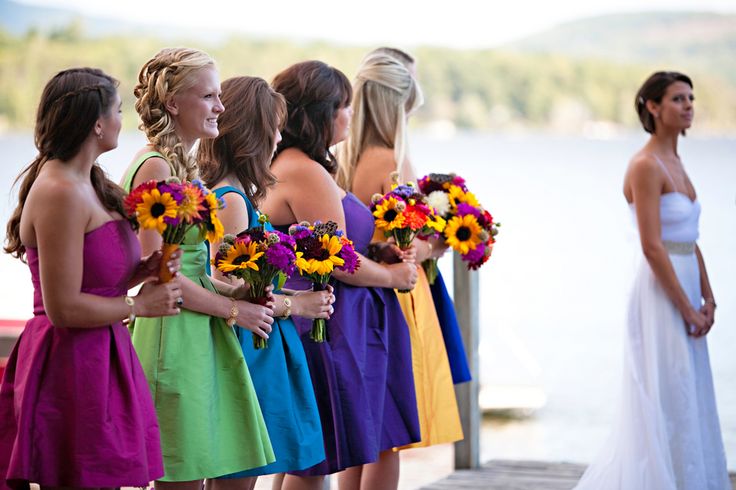 Your décor sets the atmosphere and ambiance for your big day so if you're striving to create that colourful vibrant vibe, then you must take into account the general setting and decorations on the day.  We love these bright multi-coloured ribbons that drape beautifully across your venue, giving you that rich and lively feel.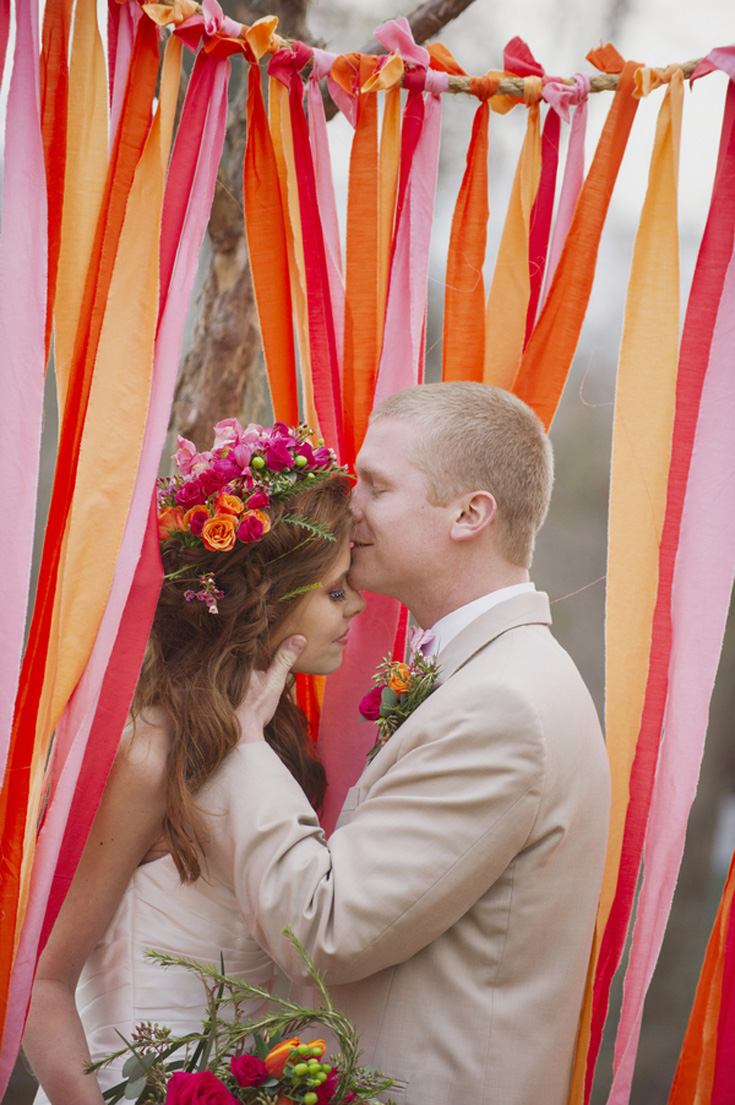 Wedding cakes are another great way of bringing this theme alive on your special day. These bright and colourful cakes prove perfect for adding to your colourful theme.  This unique and stunning style will leave you and your guests in awe and craving these delicious desserts.
- Jenny Mooney
Image credits: Bride and groom: Ann-Kathrin Koch | Bouquet 1: Lara Hotz | Bouquet 2: Pinkerton Photo | Bouquet 3: Paige Jones | Green shoes: Christine Olson Photography | Colourful shoes: Greggo Photography | Bridesmaids: Birch Blaze Studios | Streamers: Ashley Dellinger Photography | Painted cake: Kate's Lens Photography | Cake with flowers: The Mischief Maker