As much as you may hope for a sexy, fun-filled night with your brand new husband after a day of celebrations and fun, that's not always what happens on the wedding night. Here are some things that may happen instead.
People may want to see your suite
Bridal suites are pretty spectacular, and you'd be surprised how many people will want to see it in all its glory. You might be taking a few people on a little tour of the room throughout the wedding. Not to mention, if you get any time alone with your new husband before everyone's retiring to bed, you could be called upon at any moment. That precious bit of time when you check in before the party officially starts may feel private but before you know it you could hear a knock on the door.
You may be up all night
Irish weddings, in particular, are renowned for lasting well into the small hours of the morning. Some couples have been known to be up for over 24 hours on their wedding day. When you're thinking of your wedding night, you probably aren't envisaging yourself still being downstairs in the residence bar having a sing-along. You might not get a chance to have any wedding night 'action' because there's still too much going on downstairs.
You may be hungry
With all the excitement, the organisation, the running around and general heightened level of adrenaline, many brides forget to eat on their wedding day, or at least don't eat enough, when it comes to retiring to your bridal suite after a day (and night) of partying you will probably be too hungry to do anything but eat some late night food. If you can't get food at that hour, you should probably pack something in your bag just in case.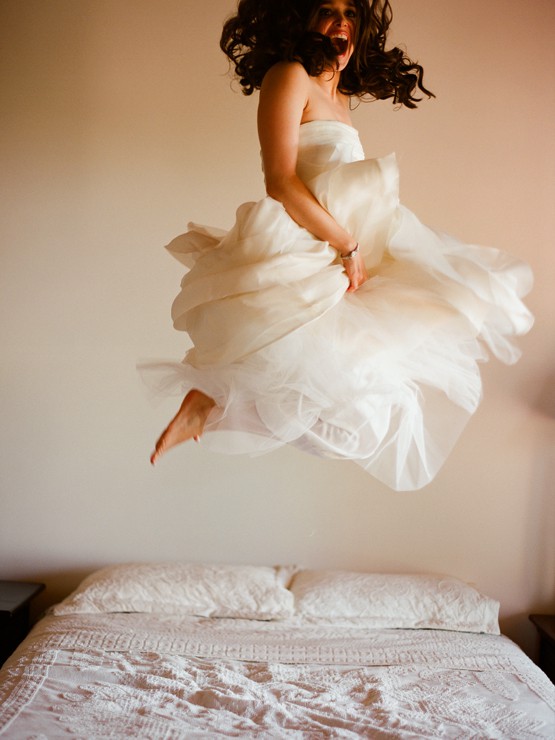 You may have had one too many
It happens to the best of us. The best solution is prevention here, so make sure you pace yourself throughout the wedding day. However, sometimes we all have one too many and you have to be prepared for the fact that you may feel just a tad too tipsy for any wedding night action, especially after that many hours of drinking (and probably not enough food). Too much drinking is one of the main reasons wedding night action ends up by the wayside.
Your hair may take hours to take out
If your hair is just natural, long-flowing locks, then this might not be the case. However, most brides, have some hair accessories or veil attached to their head, usually stuck in by what feels like thousands of pins and clips. And that's not even for an up-do. Chances are, you're not going to want to put your head on a pillow without taking that masterpiece down, and since it is, in fact, a masterpiece, it may take some time to deconstruct gently. You may need some help too.
You may need help getting undressed
If you're thinking of getting out of your wedding dress in the form of a sexy striptease, then chances are, you're in for a disappointment. Think about how long it took (and how much help needed) to put the dress on in the first place. For a start, it's very unlikely you'll be able to get out of your dress alone, and secondly, it's probably going to take longer than five sensual minutes.
Your lingerie may not be sexy
This largely depends on your dress, and you will already be aware of how sexy (or unsexy) your undergarments are for the day. You will also most likely have a contingency plan in place for some nice bridal lingerie to get into after the dress (eventually) comes off. But yes, when choosing your dress and lingerie, make sure you can, in fact, wear the lingerie underneath said dress. Particularly when it comes to silk, slim-fitting numbers. You'll probably need some seamless, strapless, colourless underwear for that.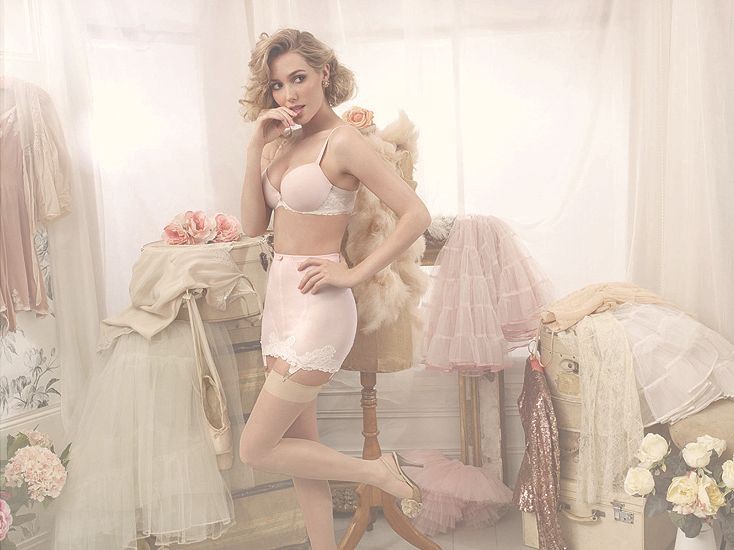 You may be injured
Whether your feet are cut up and swollen by the end of the night from your stunning stilettos, your groom took a bad fall on the dance floor or you accidentally pull out a clump of hair while trying to get your veil off, you may arrive back to your bridal suite a little bit worse for wear. Some relaxation will probably be in order, and if you have the energy for it, maybe a romantic bath to soothe sore dancing feet as well as get into less of a partying mood and more of a sensual one.
Accidents may happen
An unlikely one, but it does happen. We have heard of couples ending up in the emergency room on the night of their wedding. All we can say is just be careful, and we're not talking about any bedroom acrobatics (like we said, with all the reasons above, you might not even get the chance!) But slipping in the bathroom or even tripping on the way upstairs can happen, especially with a mixture of exhaustion, one too many drinks and of course, Murphy's Law. It's unlikely to happen on your wedding night of all nights, which somehow means it very well might!
You will be exhausted
Most of this list are only possibilities, but one thing is for certain: you will be shattered by the time you're ready to roll into bed. Aside from the excitement and pre-wedding jitters that have been keeping you on auto-pilot for your normal daily life during the planning process, full-blown adrenaline will get you through one of the best and longest days of your life. You will be up pretty early in the morning and partying until pretty early the following morning, and after the day is over, all the stress, planning and organising will finally take its toll and you'll probably feel like sleeping for three days straight.
Image credits: Bride: Style Toujours | Bride jumping on the bed: Pinterest | Claire Pettibone lingerie | Blue lingerie: The Garter Girl | Lace lingerie: Lise Charmel | Bride relaxing: Wedding High