For couples looking to make their cash stretch that little bit further without having to sacrifice on style, follow our A-Z of tips for smart spending.
Apps
In a time when we are never without our phones, make use of the numerous apps available for wedding planning and keep track of everything from DIY inspiration on Pinterest, to cost management on Wedding Budget List or affordable wedding décor details from Etsy. In a digital age, the possibilities are endless!
Budget
Realistically, budget is not a word any bride likes to hear but it is important for you and your fiancé to sit down before committing to any plans and work out who is contributing what so you know how much you have to play around with. This will then determine the venue and type of celebration, whether it be a black tie ball in a five-star hotel or a back yard party in your family home.
Cake
A wedding cake can add several hundred euros onto your bill and is often forgotten by guests and not even eaten. For the traditionalists who still like the symbolism of cutting the cake together, why not consider making your own or asking a close family member or friend who knows their way around the kitchen if they could give you a more reasonable price. This also will add a more personal touch to the day so is a winning idea all round!
Dress Shopping
When it comes to dress shopping, there are two little magic words which can help cut costs considerably… sample sales. Follow the various bridal boutiques on social media and watch out for any sample sales or trunk shows which they are holding as these are the perfect days to nab a bargain with generous discounts on offer.
Entertainment
When it comes to choosing the entertainment for your celebrations, utilise any musically gifted friends or family members. From singing during the ceremony to piano playing throughout cocktail hour, these little personal touches are a great way to cover the entertainment without increasing costs. Spotify is also a great option for later on in the night when the party is in full swing and it's time for the band or DJ to head home. Create a playlist with some of your favourite tunes which will keep the celebrations going 'til the wee hours without having to pay overtime for a DJ.
Factor In The Extras
Don't be hit by hidden extras and be sure to factor in all costs from the beginning. When buying your dress, include costs for any alterations and ensure your estimation for your dress includes the accessories such as shoes and a veil. Also, be sure to include things such as fees for your marriage license or stamps for your invitations when you sit down to plan. It's the little things here and there that push your overall cost up in the end.
Gifts
It's customary for the bride and groom to thank their bridal party for their involvement with a small token… just make sure that that is all it is. It's a sentimental time so it is all too easy to get carried away but these gifts are only meant to be a small thank you. Your bridesmaids and groomsmen understand that this is an expensive time and are most likely honoured to be one of the chosen ones to stand by your side as you say "I Do". Choose something meaningful as opposed to flashy when it comes to gifts, chances are your nearest and dearest will value the more thoughtful present in the long run.
Honeymoon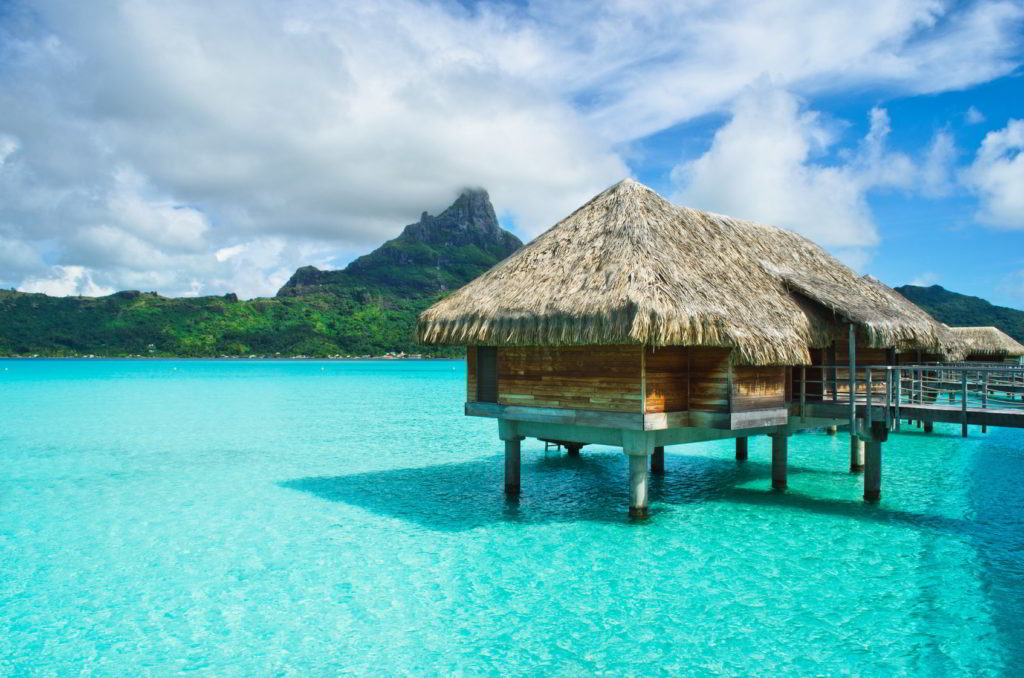 Honeymoons are meant to be a once in a lifetime trip so avoid the undue stress of paying for this also and plan to take your break a few months after your wedding. The extra few months will help you to regroup after the expense of your nuptials and will also give you something to look forward to once the dreaded post-wedding blues set in. You can also then put some of the money you receive as wedding gifts directly towards your break away, guests can then know that their gift has been used for something truly special. For those who don't want to miss out on those special few days of alone time directly after the wedding, look into a mini-moon. Ireland has a whole host of amazing options which won't disappoint.
Investment Pieces
When buying bits and pieces for your wedding, it's important to be realistic about what you may or may not use again. For example, when it comes to your shoes invest in a good pair if you know they are something you can wear time and again. The same goes for the groom's attire, while you may not get much wear out of your dress again, he will be able to pull his suit from the wardrobe for different functions so choose carefully and the cost will be worth every penny over time. This approach works both ways, if you know you won't use the item again, try to stick to a minimum spend.
Jewellery
After investing in the most expensive dress you will probably ever wear, naturally, you want to ensure that your accessories are in keeping with this. Rather than splashing out on pricey new pieces of jewellery, why not look to family heirlooms and ask if you could possibly borrow something special for the day that is in it. As an added bonus, this can then count as your something borrowed if you are sticking to the age-old tradition!
Knowledge
Knowledge is power… put in the time and effort and research each and every element carefully to know if you are getting a good deal. From venues to flowers, invitations to outfits, shop around to see what prices are on offer and don't be afraid to negotiate with vendors. Trust us, they will be used to it working in the wedding business and while they may not drop the price you could end up getting something extra thrown in for the price you were quoted. It doesn't hurt to try!
Lighting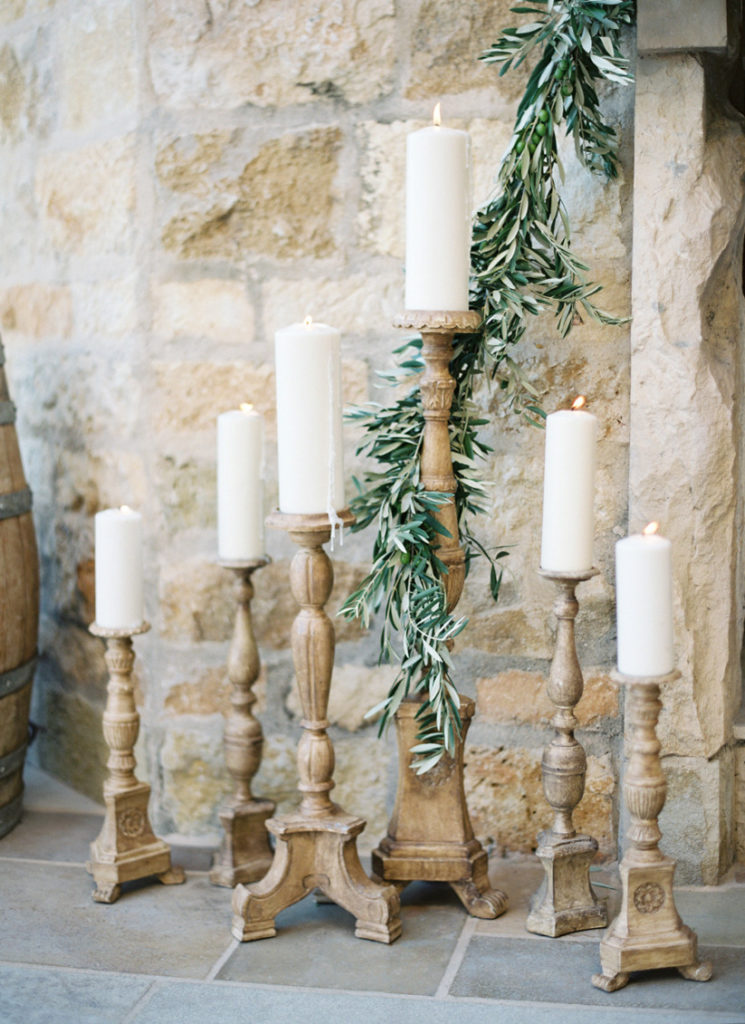 For dressing up a venue, lighting can work wonders. Adding that soft romantic glow, invest in some candles and/or pretty fairy lights. Strategically placed, you can drape fairy lights around the edges of the room or at the entrance to create your own little wedding wonderland. Candles are also inexpensive if bought in bulk from places like Tiger or Ikea, you can also purchase some mason jars or glasses to hold the candles in, which can then be reused after the wedding.
Make It Yourself
If you are lucky enough to be the arty kind, then there are many ways which you can cut costs, from creating your own seating plan to crafting your own bunting or designing your own invitations. If the creative gene seems to have skipped you altogether then try not be too ambitious if you opt to go down the DIY route. Stick to simplistic designs and enlist the help of friends who are somewhat more blessed in this area. If you do choose to go with DIY designs, do not leave this to the last minute when you are under pressure with time. Plan early and if this doesn't work out, have a back-up plan. If you are making your own invitations, try a few practice runs before investing in the materials for 100 invites!
Numbers
When it comes to wedding planning, it really is a numbers game. There is a cost-per-head on each and every guest so trimming down your guest list is the easiest way to cut costs. Sit down and make a realistic list of who you couldn't imagine celebrating without. If you don't feel you will miss them on the day, then they don't belong on the invite list. Cutting numbers has a roll-on effect throughout lots of other areas including invites, favours and rentals.
Off-peak
Saturdays are the most expensive day to host a reception so by choosing another day you could already be saving yourself money. Bear in mind though that a Thursday wedding might not suit your guests, so you may have to face losing a few people as a consequence.
Print Your Own Invites
Tech-savvy couples can cut back on costs by printing their own wedding invitations and stationery. Whether you want to design your own from scratch or for the less artsy folk, there are lots of websites which allow you to personalise wedding invites online to create something bespoke for your celebrations. Whether you choose to print at home or take advantage of the great offers from places such as PrintSave, you can end up saving yourself a pretty penny in the long run!
Quality Time
Hardly ground-breaking but you will have to sacrifice expensive dinners out and luxury holidays as you save for the big day. Try to substitute these outings with date nights at home where you still spend quality time with your other half but ensure these nights are completely free of all wedding talk.
Realistic Timelines
One of the reasons people are forced to spend extra is a lack of organisation. Don't put off until tomorrow what you could do today. Set yourself a list of tasks within a dedicated time and tick these off week by week, researching as you go. It makes sense that the best deals are nabbed up early on so be proactive and get ahead of the game with your bookings. Less stress and better value, what's not to love.
Sweet Tables
Forgo the idea of favours in the place of a DIY sweet table. Easy to make and low cost, you can pick up pretty paper bags from places such as Etsy or Tiger stores, invest in some large glass jars and bulk buy a variety of sweets and jellies from Supervalu, Dunnes Stores or Tesco and voila, your very own sweet table! Fun and a fraction the cost of favours, they also add to the overall décor.
Trials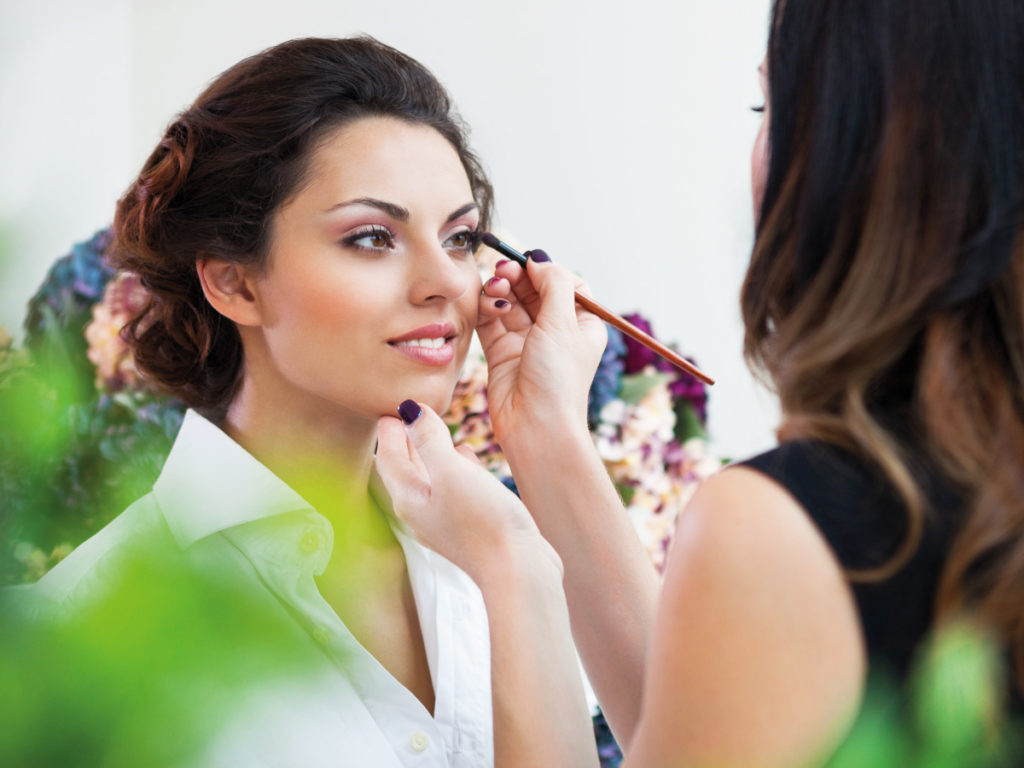 It's important to take into consideration that your trials are not free so try to make the most of these and come prepared with a rough idea of what you are looking for. Have a few different hair and make-up ideas in mind with sample pictures to help ensure your hairstylist or make-up artist share the same vision as you. It's also important to bring a picture of your dress and advise of any details, such as a low back or whether you will be wearing a veil or headpiece.
Unique
Weddings that truly reflect the couple are the ones that people remember so make sure the wedding represents your style together. This doesn't mean you need to go out and splurge on various bits and pieces, instead look to what you already have. Ask your parents if there are items which you could borrow to add to your décor whether that be vases, pretty teapots and teacups, even books if you are both literature lovers. Put your thinking caps on and get creative!
Venue
Save yourself on the decorations bill by choosing a venue which you really fell in love with without any of the bells and whistles. Of course, you can add personal touches here and there but by choosing a venue which suits both of your styles when bare, the fewer additions you will have to make in the long run.
Weddings Abroad
Are they less expensive? There are several factors to take into consideration as the answer is not always yes. As a bonus, you can most likely cut your guest list as the guests who travel are the ones who truly want to be a part of your special day. As a negative, you need to consider recce trips and whether or not you hire a planner – we strongly recommend you do. Despite saving you a ton of hassle, wedding planners speak the language, know the reputable vendors, and most likely have a discount price arranged with them so while you may think you're saving cash by not hiring a planner, it may not actually work out that way at the end of the day.
Xtras
It's all too easy to get carried away but take a step back and ask yourself if you really need the extra bits and pieces. It's all too common for brides to purchase additions such as sparklers or little baskets of flip flops or shawls and then completely forget to pull these out on the day of the wedding. Don't get me wrong, extra little touches are a great idea but be careful not to overdo it.
Your Wedding Party
Without turning them into your personal slaves, ask your bridesmaids and groomsmen to kindly lend a helping hand with some of the preparations. Remember not to expect too much or take them for granted, if you are roping them in for a night of DIY the least you could do is make it a fun night with some bottles of wine or a home-cooked meal.
Zzzz
While the bridal suites at the many beautiful venues are truly gorgeous, realistically you won't be spending much time in the room so try to avoid splashing out extra for this. That said, it is your first night as newlyweds so it should be something special, try to negotiate with your venue to have the bridal suite included as part of your package or discuss the possibility of an upgrade if it is available on the day.