From all-out decadence to chic minimalism, take a peek at the mouth-watering trends set to dominate your wedding cake in 2020.
Black Out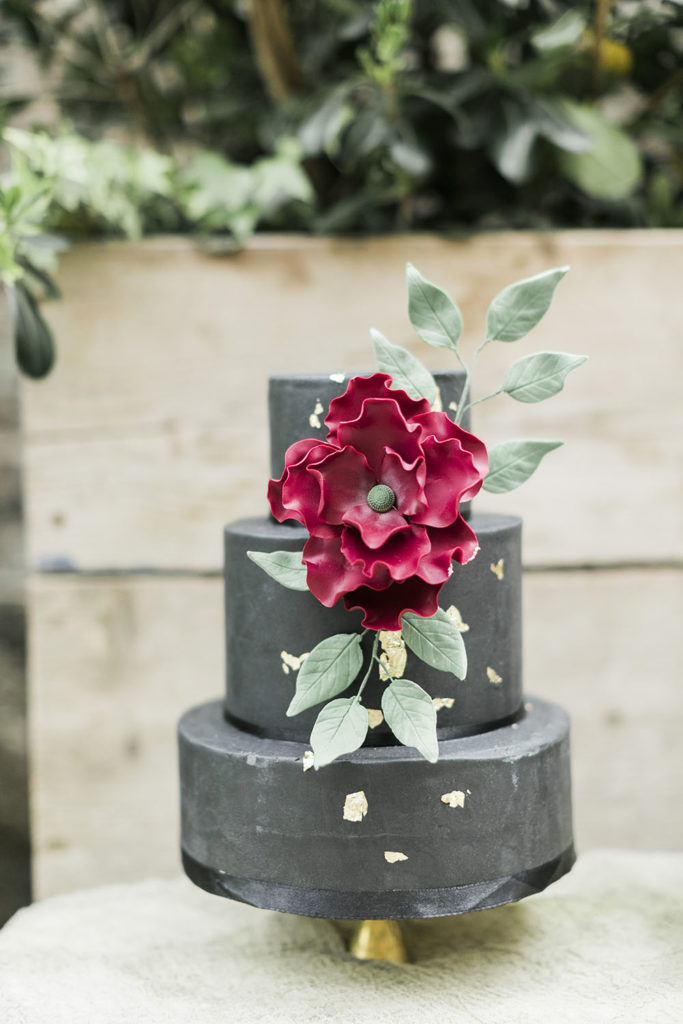 Admittedly it's not the first colour that springs to mind when discussing weddings but black cakes are super luxe and sophisticated. Add a touch of gold leaf for the ultimate decadence.
Ferns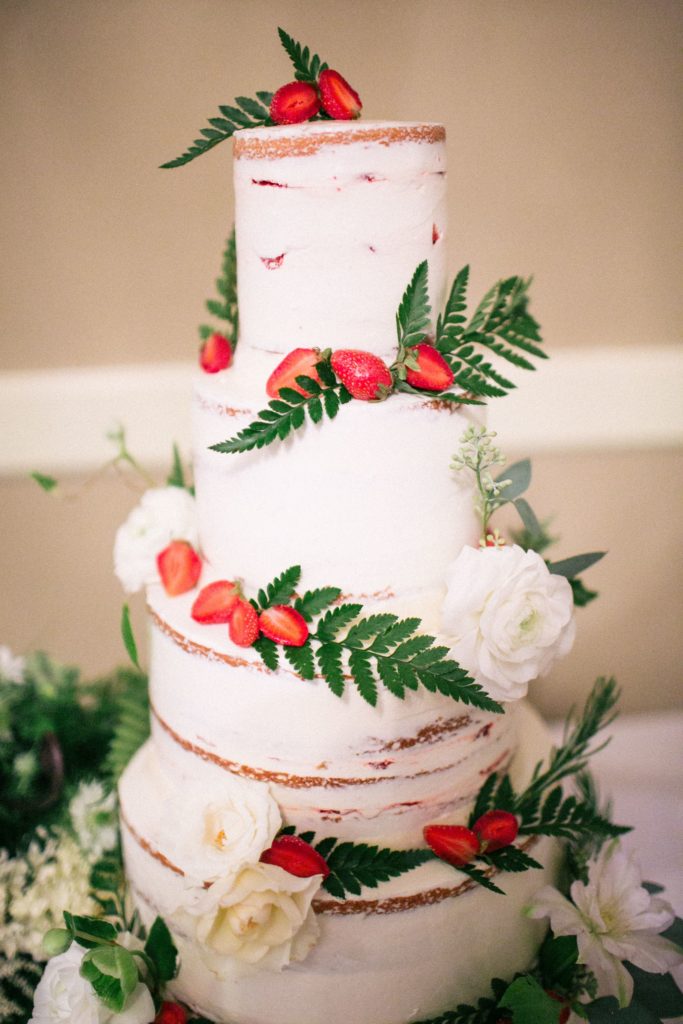 Greenery may be somewhat commonplace as an adornment on cakes these days, but ferns, in particular, are set to have their moment when it comes to confectionary design. Simple yet sophisticated, this is the ideal option with a plain white buttercream frosting for a beautiful, elegant cake.
Missing Tiers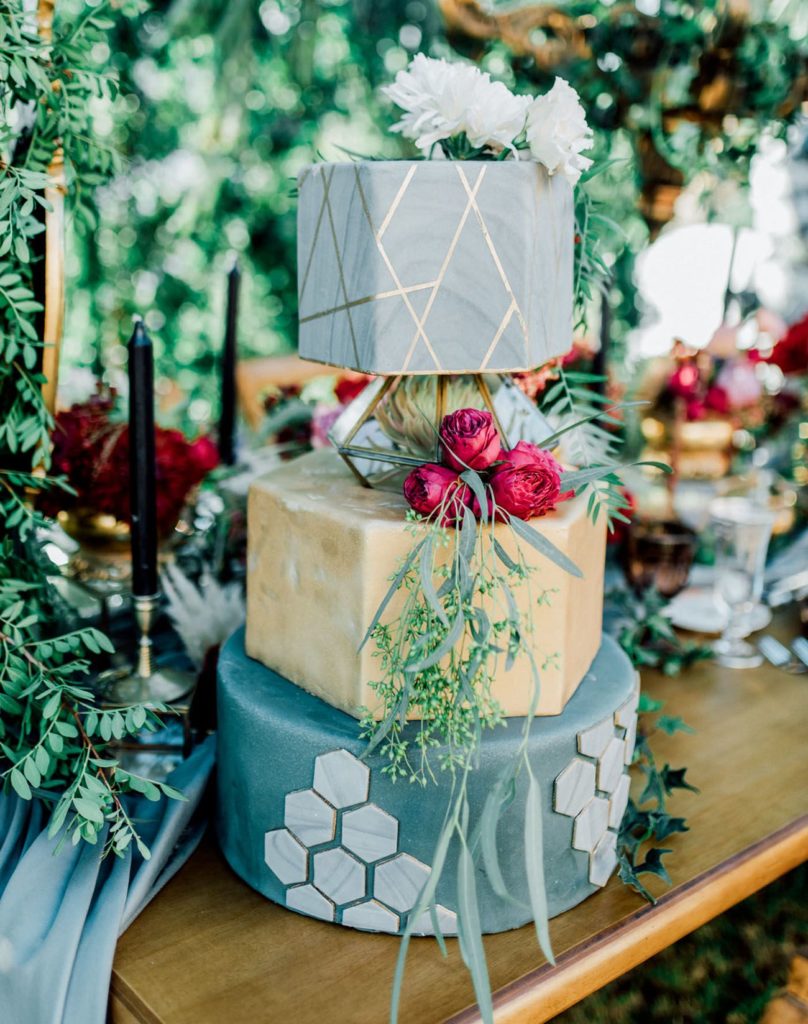 Leave guests needing a double-take as they spot your cake, design your cake to look like it's mastering a balancing act with a missing tier. From 3-D shapes to florals, these crafty creations will add an extra touch of magic to your day.
Hanging Cakes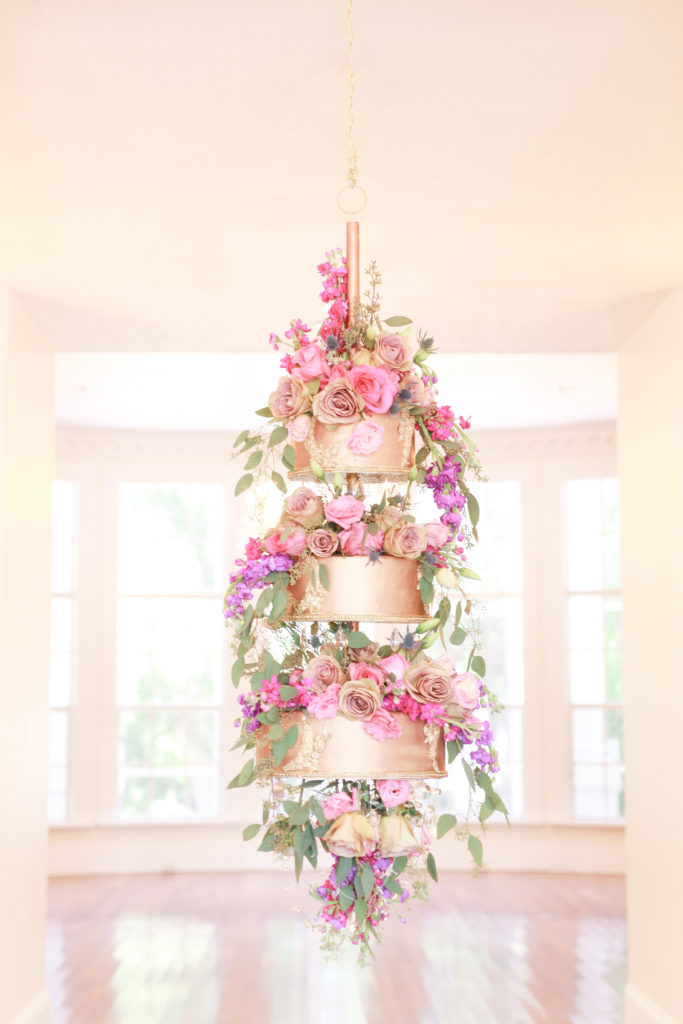 Another optical illusion, we've seen plenty of hanging florals infiltrate weddings in recent years, now we can expect to see the introduction of hanging cakes. As most cakes are masterpieces in themselves, why not incorporate them fully into the décor and show it off for the world to see!
Alternative Options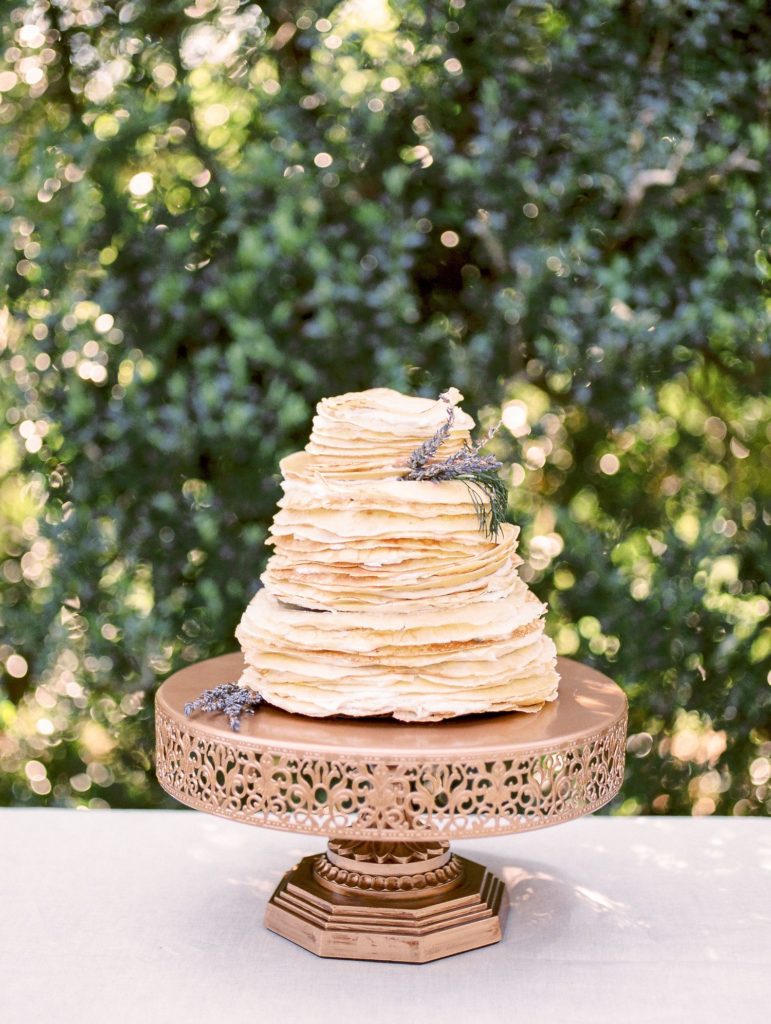 If cake is not your thing but you don't want to miss out on the traditional element then don't sweat it, there are plenty of other options available instead! From cheesecakes (we mean literal tiers of different cheeses!) to doughnuts, cupcakes, macaroons, pancakes, chocolate-dipped strawberries…. I could go on for days! Choose your favourite sweet treat and have it worked into the traditional shape of wedding cakes for the ideal alternative.
Grand Designs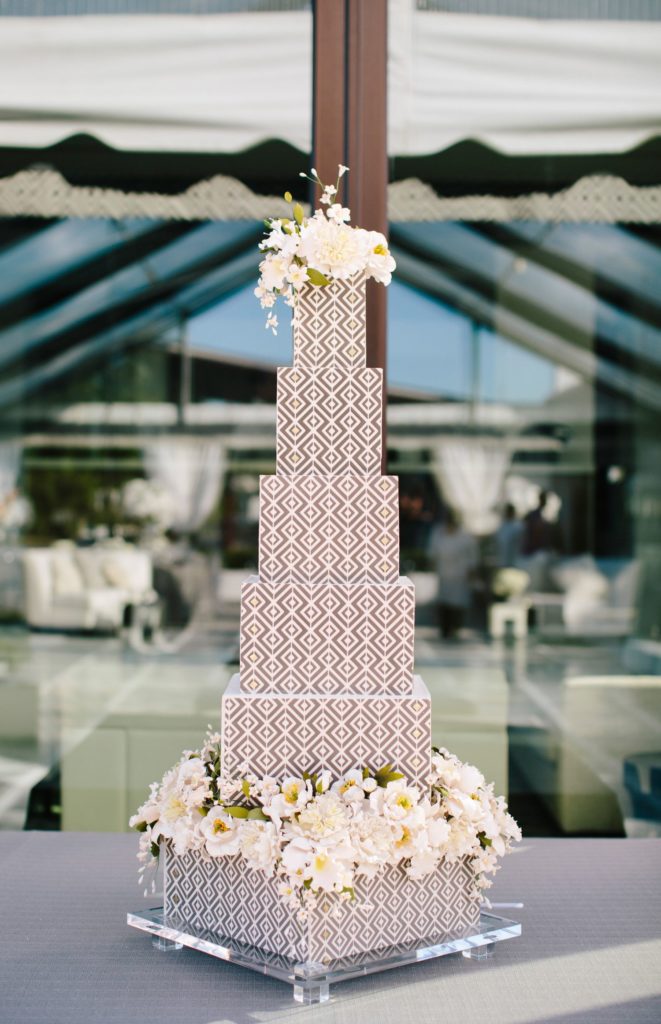 Couples need no longer feel confined to the traditional round tiered design for wedding cakes. Bakers are getting increasingly creative with their designs with all sorts of exquisite shapes and sizes popping up in wedding cakes worldwide. This cake with its tall, narrow tiered rectangular design offers the traditional silhouette with a modern touch.
Edible Flowers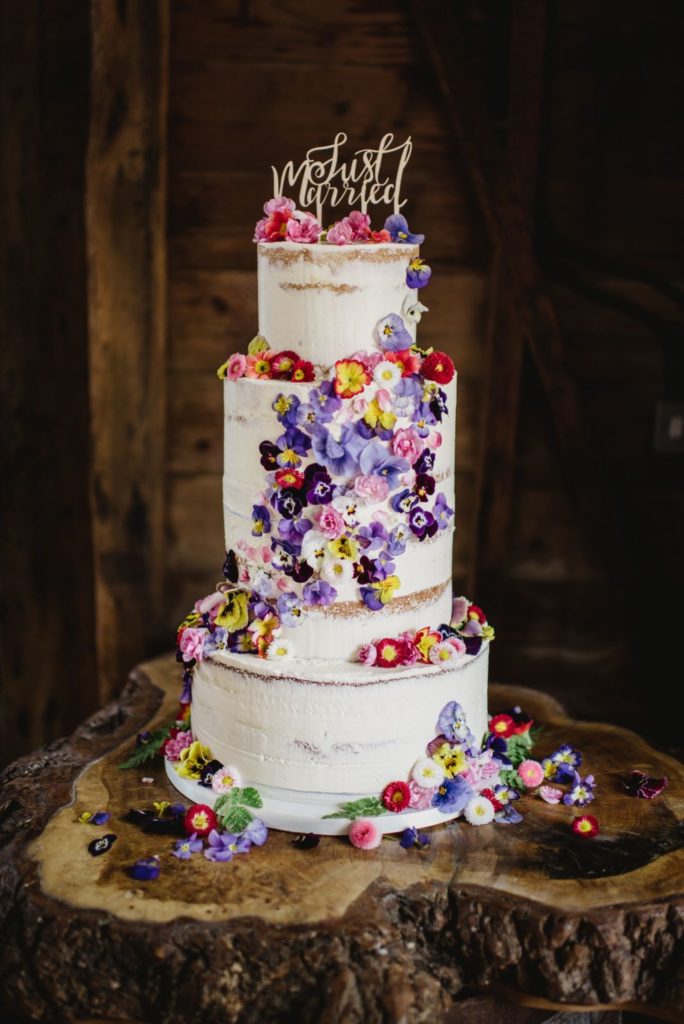 Who doesn't love flowers?! The idea of edible flowers to decorate your designs is ingenious and keeps the cake looking fresh even after the first piece has been cut!
Single tiers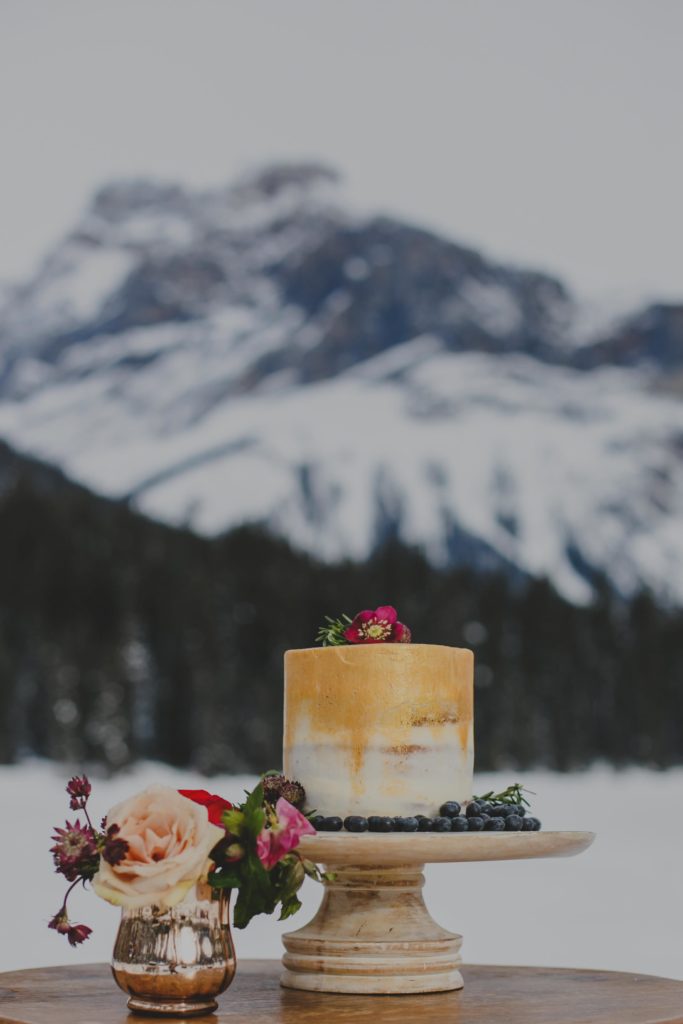 All too often weddings can turn into a circus without you even realising. It's so refreshing to see single tier cakes come into prominence in 2019. These simple designs are the epitome of chic minimalism. While I like the traditional element of cutting the cake, all too often it's only enjoyed by the older generations with the rest going to waste. This option will also allow you to reallocate funds to other areas more in need!
Cultural Cakes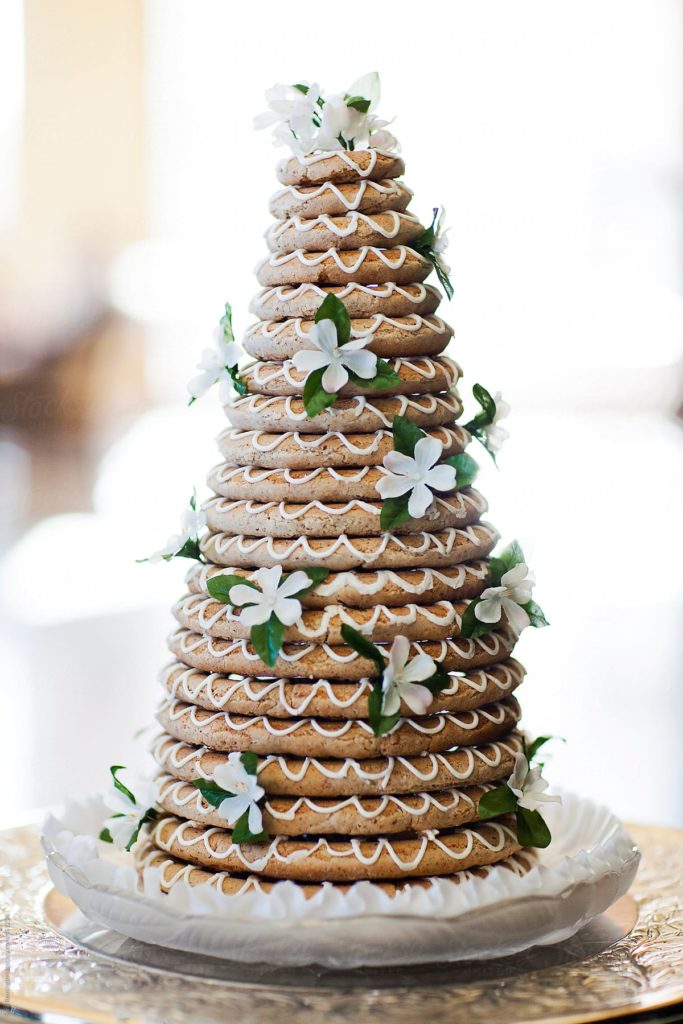 Cookery shows such as The Great British Bake Off are expanding our knowledge in the many delicious cakes which are enjoyed by other cultures and countries and we can expect to see more and more of these being incorporated into weddings. The above Kransekake hails from Scandinavia but other popular options include millefoglie, croquembouche, tteok and korovai.