Scent has the power to transport us back to those special moments of our lives. The memories attached to an aroma can help us relive the positive associations linked with the people and places of our past. One sniff of a memorable scent can bring us back to childhood, first loves, sunny summer days and winter nights by the fire, but what about a wedding day? What about the scent of the day you got married? Why not ensure long-lasting memories of the most important day of your life by harnessing the power of fragrance. You can go all out and fragrance your bridal suite with your favourite aromas using scented candles and diffusers. Fragrance the church ala Meghan Markle- remember the St George's Church "musty smell" fiasco! Meghan disguised the mustiness by using Diptyque Baies diffusers to create a rosy smell in the chapel- how decadent!
There is much talk about a bridal day perfume, but you can also make your wedding day experience much more memorable with the power of beautiful fragrances. A wedding scent doesn't have to just stop at the perfume you wear on the day. Scents should be utilised to greet and comfort you and your guests. Glorious scented candles and diffusers can be strategically placed around the bridal suite, top table and in the venue's hallways and bathrooms for decorative and therapeutic purposes.
Here are some new scented candles to fragrance your winter wedding:
1/ Green Angel's Ylang Ylang Candle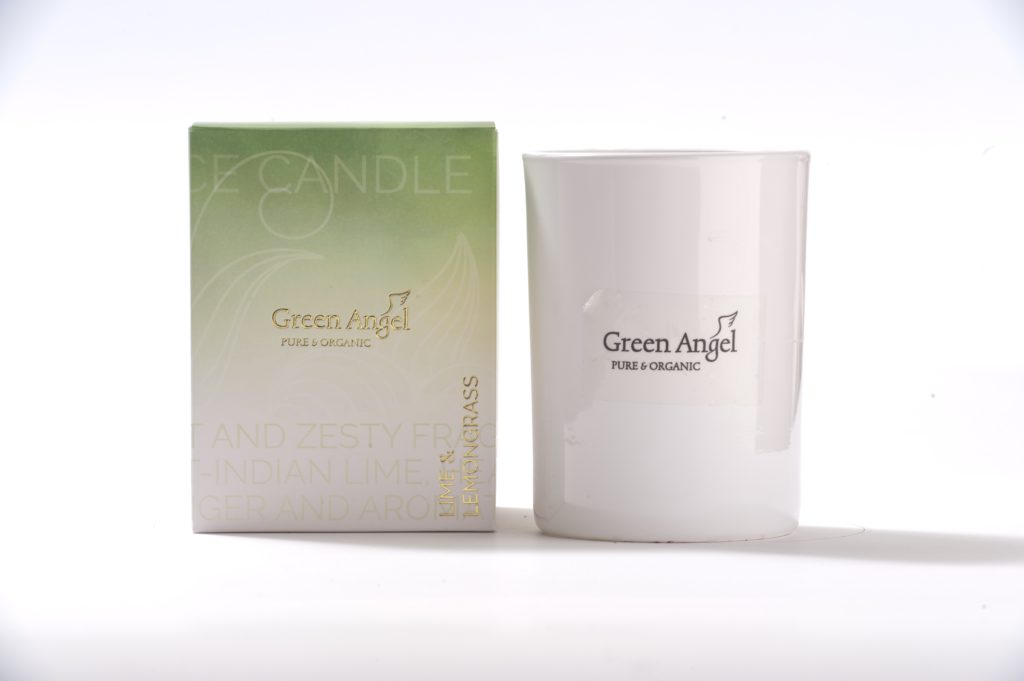 This Irish made candle has a sleek minimalist look and feel to it, and is infused with relaxing Ylang Ylang and relaxing essential oils and botanicals with natural healing properties, perfect for calming down those pre-wedding nerves. The candle is hand-poured with creamy soy wax and provides 55 hours of candlelight and fragrance so it will truly last the whole wedding day and night!
€28.00 at www.greenangel.com
2/ Field Day Scented Candle in "Fir"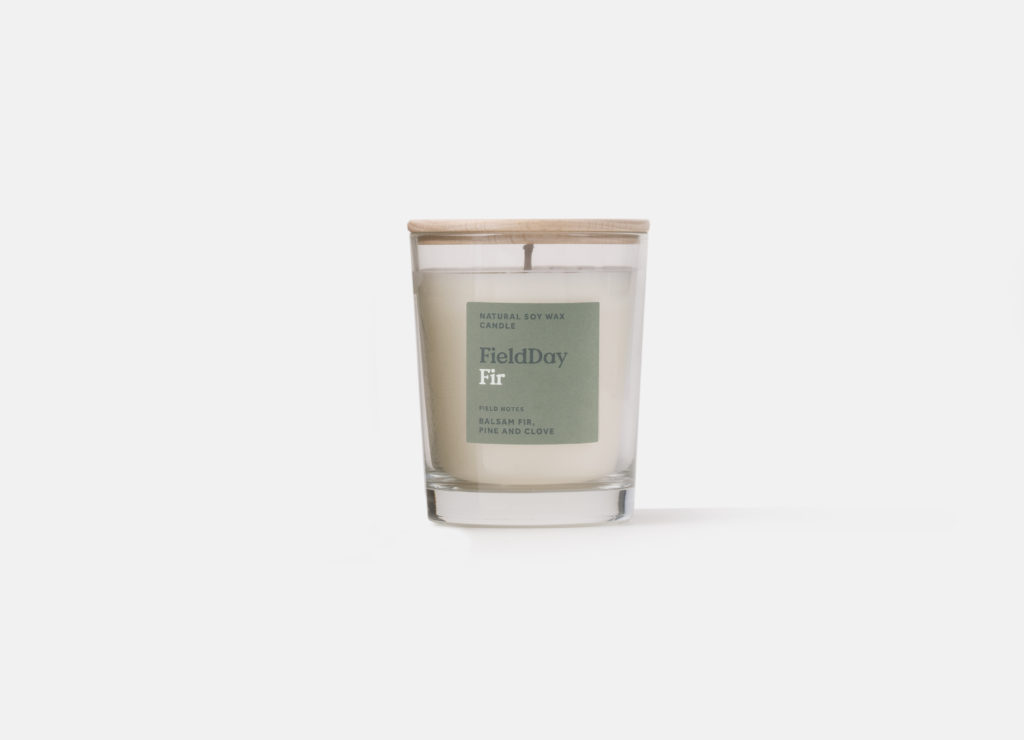 FieldDay's new winter collection is ideal for an intimate winter wedding because the scents are so marvellously seasonal with hints of cinnamon and fir tree their new candles, so festive and comforting. This award-winning sustainable candle company is inspired by the Irish countryside so they are ideal for creating a soothing, bucolic atmosphere in any room. Adorn your top table with one of their three-wick extra large candles (€49.95) which have a brilliant 90 hour burn time. The new "Fir" scent feels like a winter walk in a silent forest with hints of Balsam fir, pine and clove involved. Truly gorgeous.
€19.95 at www.fieldday.com
3/ Somas Candle in Lavender and Vanilla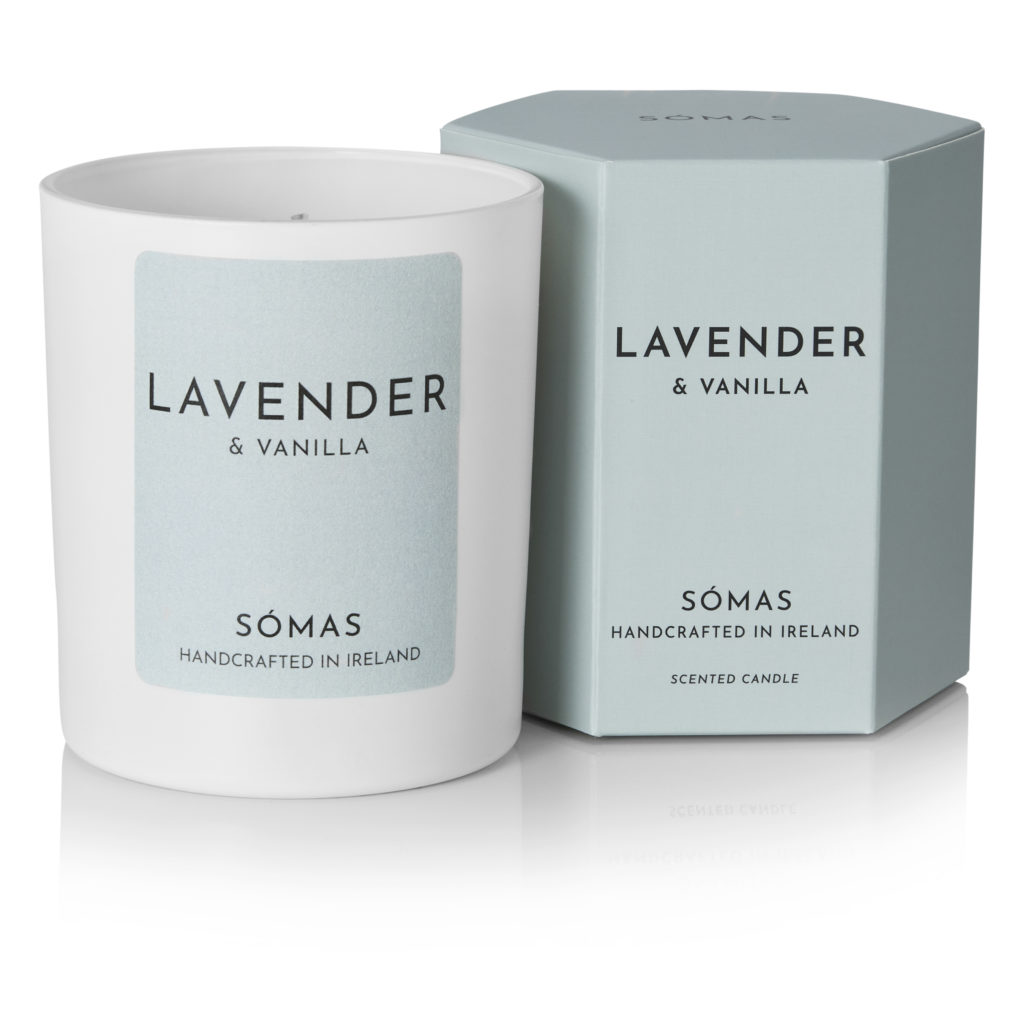 This candle is every millennial couple's pastel dream- just look at that powder blue Pantone packaging. Packaging aside, this luxurious candle has a distinctive musky fragrance with hints of relaxing lavender and sweet vanilla. Somas means "comfort" in Irish and this might be the perfect candle to light by the bedside on the eve of your wedding.
€29 at Avoca  stores and online at www.somasstudio.com
4/ Natasha Rocca Devine's "Secret Garden Candle"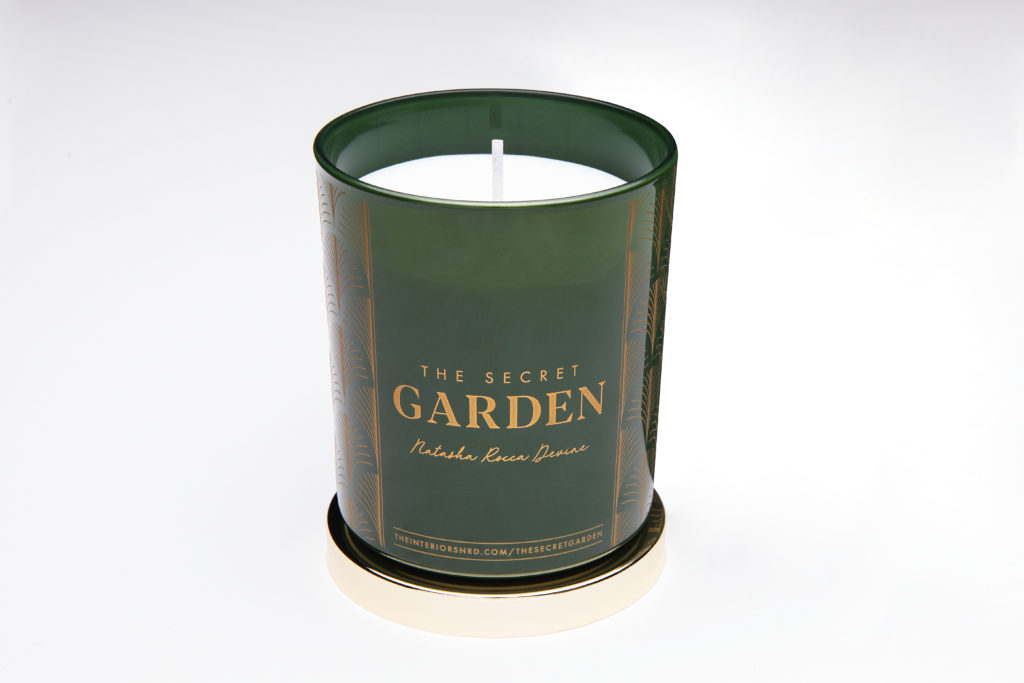 Made in Ireland by much loved Cork-based candlemakers La Bougie, home stylist Natasha has created a lavender, honey and musk-scented candle in a show-stopping green art deco inspired glass designed with upcycling in mind. The soy wax has a long-lasting 50 hour burn time, and this gorgeous candle would look amazing on any bookshelf, table or bedside locker.
€30 at www.theinteriorsnrd.com
5/ Sunday of London "Beyond the Pines" Candle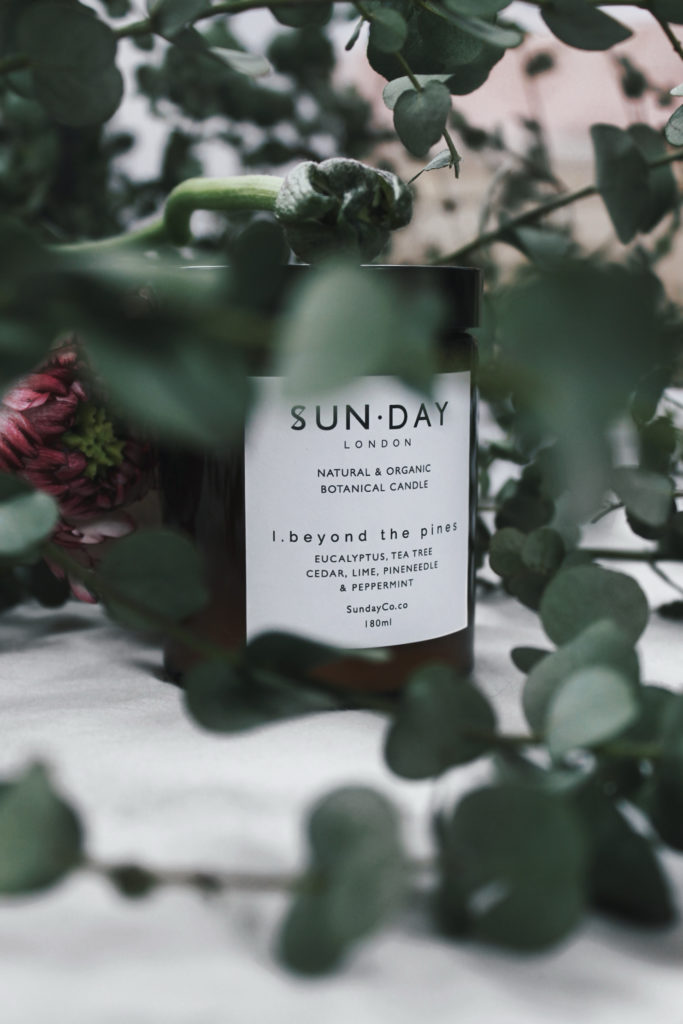 Sustainable candlemakers Sunday of London recently launched "Beyond The Pines", a rapeseed wax candle which invokes the power of nature and brings a peaceful, woody essence upon burning. If you want to bring a bit of nature indoors at your winter wedding, this candle has hints of pine needles, cedarwood and eucalyptus to cleanse and purify the space, so ideal for the guest bathroom or cloakroom at an intimate home wedding this Christmas.
€30 at  www.sundayoflondon.com
6/ Jo Browne's "Christmas Morning" Candle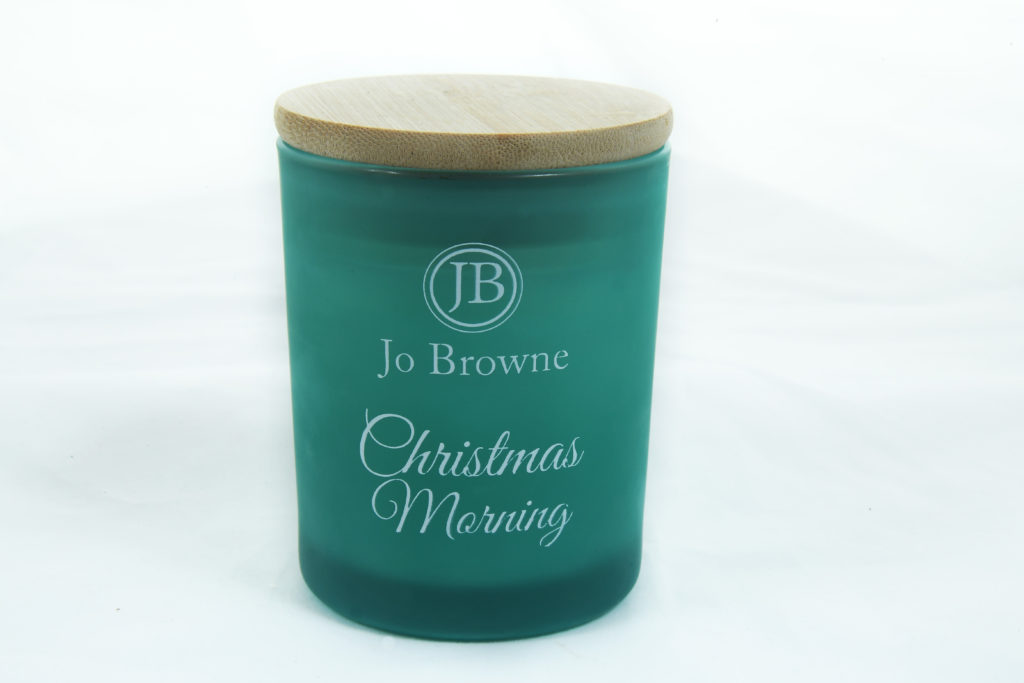 This limited-edition eco-friendly Irish made candle has hints of orange, clove, aniseed and cinnamon creates the perfect heady winter scent, ideal for adorning the windows of your bridal suite, reception rooms or guest's tables. I love the seasonal green glass, very festive and colourful.
€25 at  www.jobrowne.com
7/ Rathbournes 1488 Botanical Bee Candle Collection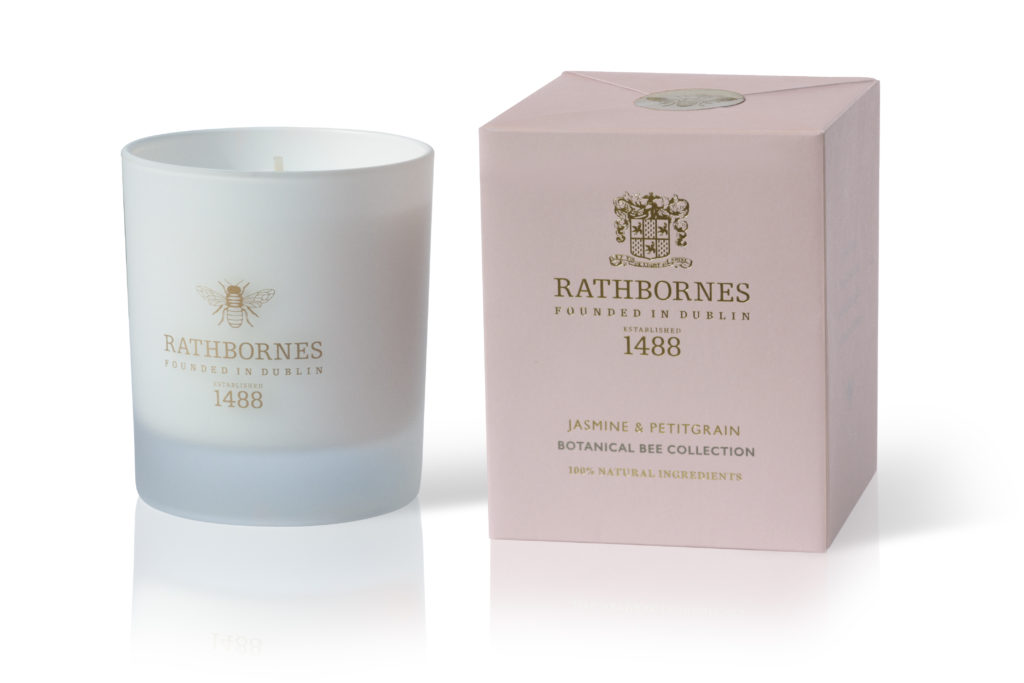 I love how this is the world's oldest candlemaker, right here in Ireland (something old etc, in keeping with wedding traditions). They have just launched their new sustainable "Botanical Bee Collection" which has floral and botanical notes. The scents are designed to relax and destress, so these are perfect for the night before the wedding or indeed on the morning of the wedding. They come in four different scents; Jasmine and Petitgrain, Herbal Woods, Camomile and Mimosa and Sweet Orange and Blooms. The scents are combined with a unique blend of eco-friendly beeswax, locally sourced rapeseed and coconut ensuring a clean, slow, perfect burn.
€40 at www.rathbournes1488.com and at Brown Thomas, Kilkenny Shop and Meadows and Byrne
8/ The Kind's Angel Candle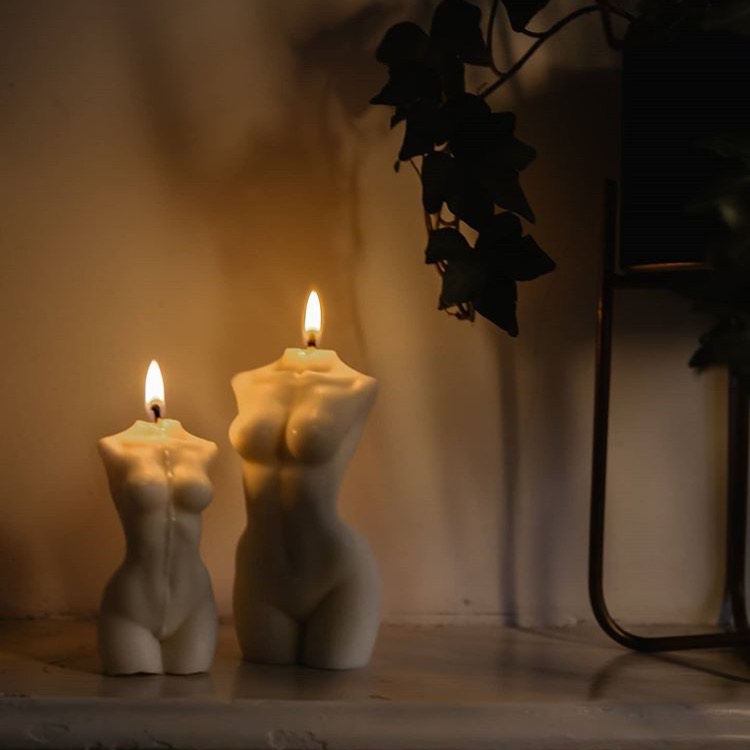 Although it isn't scented, an honourable mention should go to this beautiful figurine candle which makes a statement aesthetically and would make the perfect wedding favour for guests at a small winter wedding. It is made with sustainable Irish rapeseed wax and has an organic unbleached cotton wick.
€18.50 at www.thekind.co
- Avila