Flowers are quite a large part of the day, from the bouquet you'll be carrying to the table pieces in the dining hall. It's important to know exactly what your money is going toward when choosing your florist.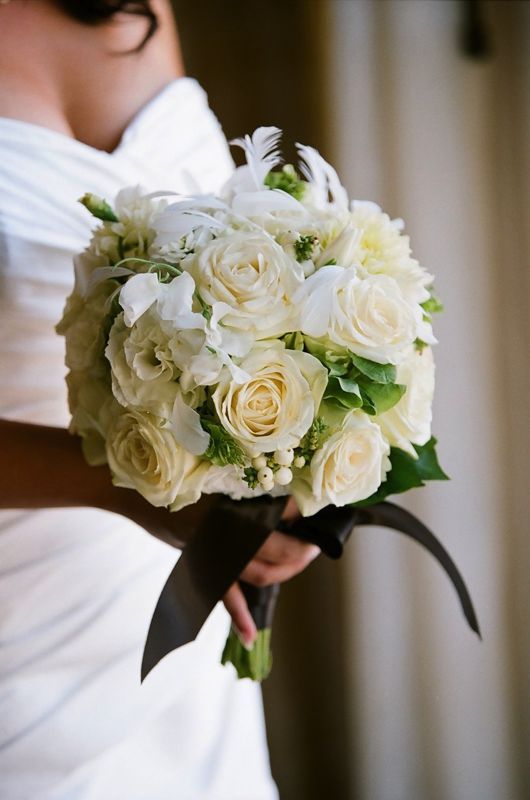 What flowers will be in season when I get married?
Is there a price difference to have a bouquet of just one type of flower versus having a mixed bouquet?
Can you provide organic varieties on request?
Do you provide boutonniéres and bridesmaids bouquets?
What decoration do you provide? Aisle runners, arches, etc?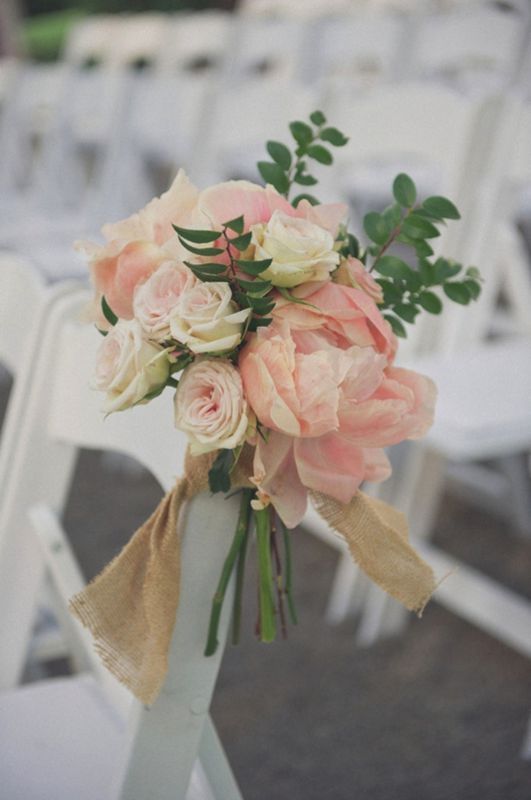 Can you work with the baker I have chosen if I want flowers on or around my cake?
Do you customise or do you offer specific packages?
What kind of wraps (collars) can you do?
Do you charge extra for set up or breakdown of the wedding venues?
Can I see mock ups or sketches before I sign a contract?
-Aoife Bennett
Image Credits: White flowers: Most Wedding Flower Ideas |  Flowers on chairs: Ruffled Blog