There's nothing more cosmopolitan than an event with a signature drink, picking a decadent cocktail for your wedding day is a small step that can really elevate the party and lets your guests know that you've put thought and care into every small detail!
1/ The Look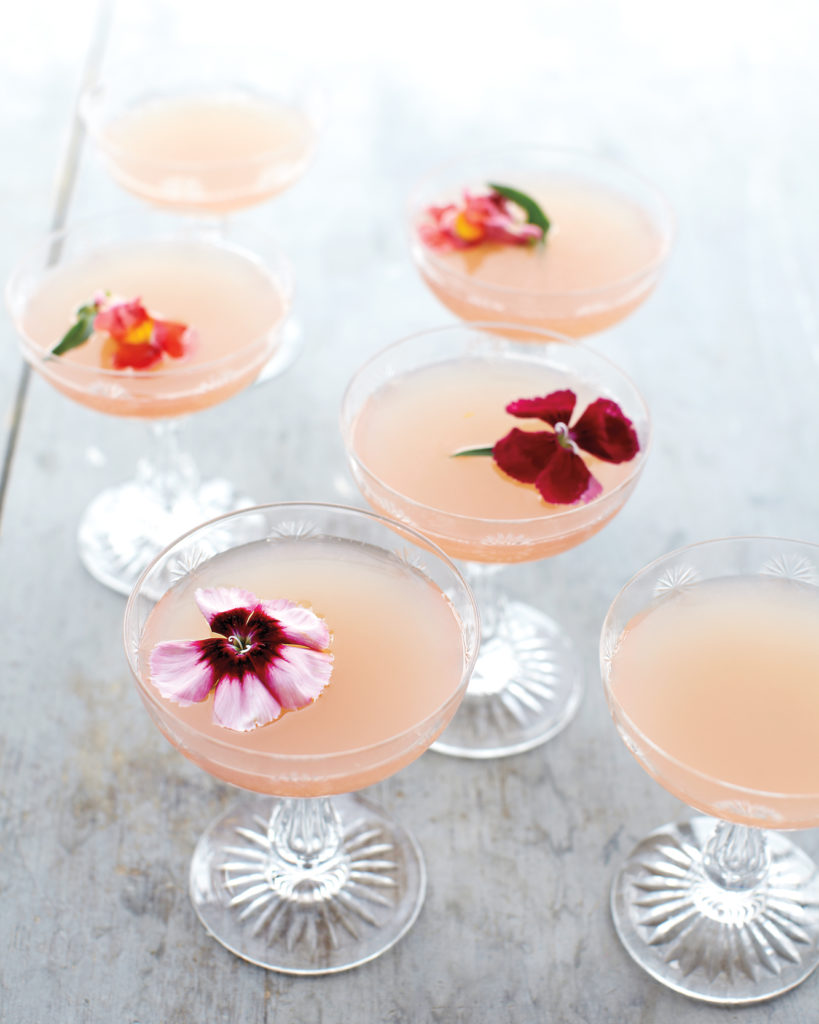 If you're going to go through the whole process of picking your perfect cocktail you'll probably want it to look good in photos! Consider your wedding theme, colour scheme and venue when decided on what you'll serve and how you'll serve it. You might go crazy for a Moscow mule but it's not exactly the best choice for a light, summer garden wedding. Be creative with the presentation! Stemware plays a major role in the presentation of a cocktail, if you want to give your drinks and dynamic aesthetic start the search for decadent glasses that compliment the vibe of your venue.
2/ The Taste
This is pretty obvious, this is something made to be consumed so it's pretty vital that it tastes good. What you might have to consider though it the flavour profile in regards to the food you're serving, the weather outside and the drink limit. Warm and spicy rum-based drinks work perfectly for a cool, Autumn night but would be pretty overpowering for a warm summer day; conversely, if your meal is rich and exquisite then serving a heavy, creamy drink like a white Russian runs the risk of ruining your guest's appetite before the reception dinner.
3/ The Preparation
Keep in mind that your bartender is going to be making quite a few of these drinks for your guests; if you've only hired one bartender for the whole event then concocting a drink that requires five steps of preparation will significantly slow down the speed of service and will increase the pressure on the bartender as orders pile up! Discuss beforehand the preparation that can be done in advance and do your research on products you can buy yourself to save hassle further down the line.
4/ The Party
If your wedding guest list is comprised of mostly non-drinkers, parents with children or a whole convent of nuns then, be realistic about the amount of booze you'll really need on the day, you don't want to drop a wad of cash on decadent cocktails if only a quarter of your guests will actually partake in them! Before you start putting down deposits for a fleet of bartenders or signing the contract with your venue for an alcohol-less event, do a little reconnaissance into your guests to figure out what the ideal balance would be. If your friends are mad partiers but your family are a little more reserved then take note of this and keep the cocktail hour slightly watered down so your nanny doesn't have to babysit your drunk bridal party all through the dinner.
5/ The Options
Not everybody like cocktails, some people don't even like alcohol; you need to give your guests other options in regards to drinks so the mood around your signature drink doesn't sour. A really great option is to avoid the open bar before the dinner and have the cocktails, water and champagne as your "free to grab" drinks for the guests.
- Gráinne