When it comes to your wedding day, the work behind the scenes is both complicated and vital at the same time; think of it as putting on a stage production, you have teams for set design, lighting and sound and stage management, each putting in the hard work to pull the whole production together flawlessly. Your wedding is pretty similar, and it all comes down to hiring the right person for the right job; you wouldn't hire a florist to make the cake after all! When you're planning your perfect wedding team, then there are a  few roles that may have what seems like a suspicious amount of overlap; if you're unsure who to hire between a stylist, coordinator, and planner, then worry no more!
Stylist
The role of a wedding stylist is all about the aesthetic; much like hiring a home stylist to decorate your house, a wedding stylist will work with you to decide on the perfect aesthetic for your wedding day and will then work with vendors and your planner (If you chose to hire one) to make sure they can execute your dream flawlessly.
Why you want a stylist is one of the big questions; you have a Pinterest account, right? It boils down to the fact that decorating on top of all other parts of planning is stressful and complicated, conferring with the venue about the max amount of candles allowed in one space or discussing in-depth the safest way to hang flowers and lights from support beams to look effortless is hard and having somebody in your wedding team with the sole responsibility to sort these details takes the weight off your shoulders and will make the planning process more enjoyable. Not to mention they have trade secrets and previous experience, which means they can take a half baked idea and a mood board of images and turn it into something beautiful.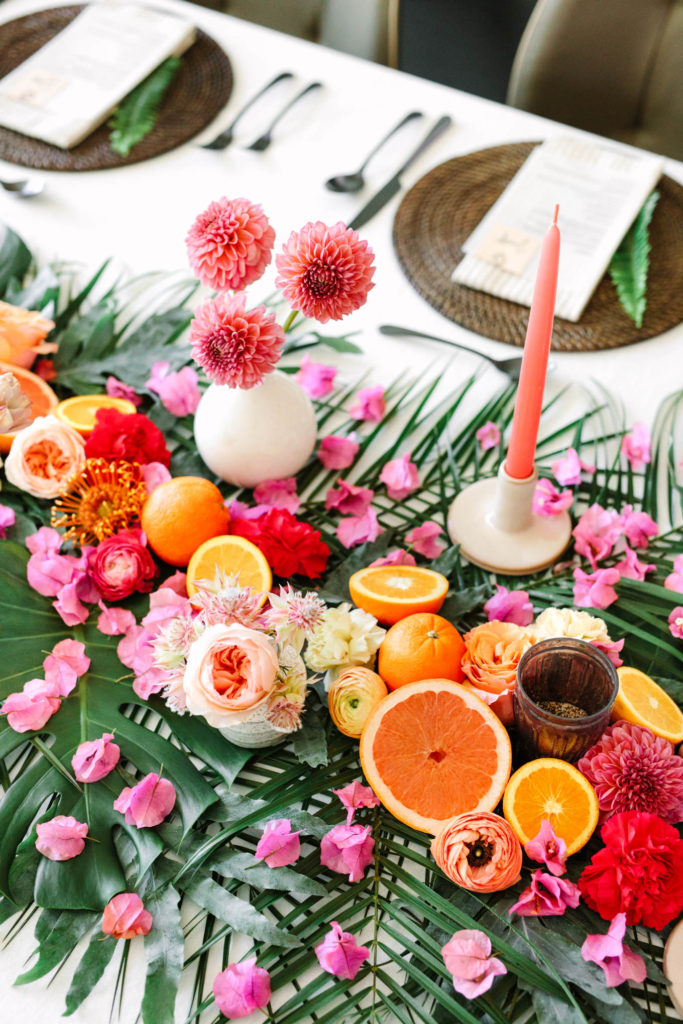 Coordinator
If your wedding is a play, then a coordinator would be your stage manager; they come in on the day of or the day before the wedding and coordinate with all vendors and venue staff to make sure they have a clear schedule of the day, the seating plan for servers, the music list for your band/DJ and the shot list for your photographer and videographer. Their role is to run your wedding from behind the scenes, so you don't have to worry about people getting the correct meals, people not knowing where to park their cars or the cake delivery running late!
So why should you consider hiring a wedding coordinator? To put it plainly, you'll have a much more relaxing and enjoyable wedding day if the various staff have one port of call to come to with questions and issues that isn't you. In event coordination, things go wrong; when you have dozens of moving parts, it's only reasonable to assume that at least one may go awry, so having an event manager on hand to put out fires before they spread can mean the difference between a memorable wedding and a horror story!
Planner
A wedding planner is as close to a fairy godmother as you will get; depending on the planner, they will be at your side from engagement to 'I do', making sure your every wish and whim is possible! If the thought of planning a wedding is overwhelming, then a planner is a vital part of your wedding budget to make sure you can actually enjoy the engagement and wedding day without feeling like a stressed-out mess.
If you hire a wedding planner, depending on the length of your contract ( be that as long as a year or two or as short as three to six months), their role is simply to make sure things go smoothly, they will confer with vendors and venues, manage your budget, source supplies and ensure your wedding is shaping up to your vision. They will also handle contracts and invoices, ensuring that each vendor and venue is paid promptly and to the full amount after the wedding.
In addition, some planners will offer the role of stylist or coordinator for an extra charge. The length of contract with a planner can vary on your needs; if you want assistance from the beginning of actualising your vision and setting your budget or if you need help in the final week running up to the wedding to pull everything together before the big day, then I would highly suggest saving some money in your budget to ensure you and your spouse can enjoy being engaged and the fun of wedding planning!
The Costs
While it may seem like an large initial cost for wedding planning staff, much like hiring an accountant, you're really going to save money in the long run; most planners and stylists have the asset of industry connections that will allow for potential discounts, so I would highly recommend adjusting your budget to include some well-needed help!
The cost of a stylist depends heavily on your budget, timeline and area; they will usually give you a quote depending on the volume of work you're asking for. Not to mention the cost of any furniture or props you've rented from them will be included in the final bill. A general ballpark of costs is around €500 for a simple set-up or €4000+ for full florals and creative direction.
Depending on your wedding venue, a day-of coordinator may be included in your venue package so that it won't incur an extra cost. However, if you're planning on having your wedding in a non-traditional venue, you may have to hire an external coordinator, this can cost around €400 to €600 for the day of or €1000 to €2000 for the month of.
The cost of a planner will also depend on the size of your wedding, the length of time of the contract and the area you're in. Various planners charge their rates differently, with some using an hourly rate of roughly €30 to €100. In contrast, others have a general package price with a set amount of hours, and others will charge between 10-15% of your overall budget, think in the ballpark of €7500 to €15000.
- Gráinne