Inviting your beloved dog to your wedding can add a heartwarming and memorable touch to your special day. We ran a poll on Instagram asking our followers if they would invite their precious pooch to their wedding day and a whopping 88% of them said of course. If you're a dog-loving couple planning a wedding in Ireland, here are five delightful ways to include your furry friend in the celebration!
Canine Ring Bearer
Imagine the joy on your guests' faces as your four-legged friend makes their way down the aisle, proudly carrying your wedding rings. To make this work, you'll need to train your dog to be comfortable with the role of a ring bearer. It's essential to ensure they're obedient and comfortable with crowds and commotion.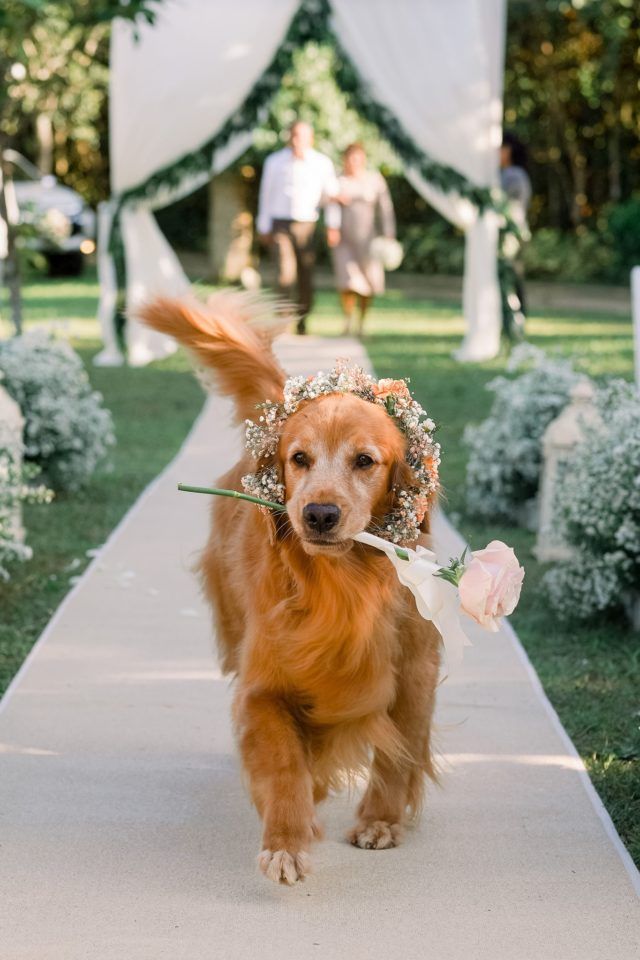 Start by introducing your pooch to the wedding venue in advance, so they become familiar with the surroundings. Practice walking down the aisle together, using treats and positive reinforcement to encourage good behaviour. Assign a trusted friend or family member as the "handler" who will guide your dog down the aisle on the big day. Attach the rings securely to a pillow or a special collar designed for this purpose, and watch as your canine companion steals the show.
Dog of Honour
If your dog is well-trained and comfortable with people, consider designating them as the "Dog of Honor" or "Best Dog." This role can be especially heartwarming if you have a close bond with your pet. Dress them up in a cute puppy tuxedo or a floral collar that matches your wedding colours.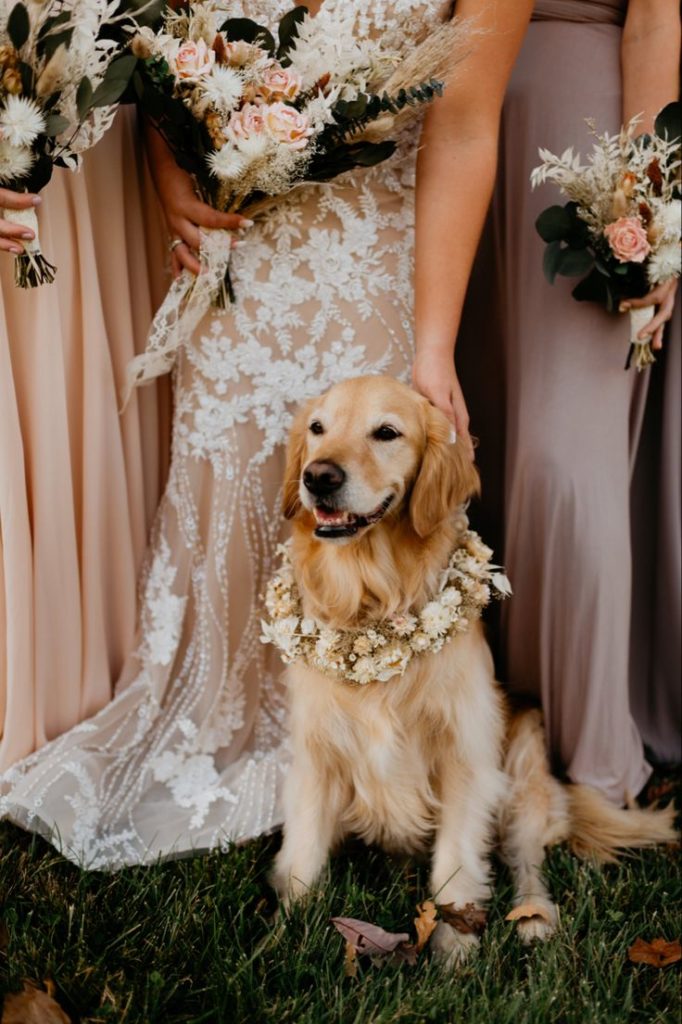 During the ceremony, have your furry friend stand beside you as you exchange vows. You can even have a special "paw-dicure" done before the wedding to ensure their nails are looking their best. Just make sure to have a designated pet handler to keep them calm and happy throughout the ceremony.
Engagement and Wedding Photos
Capture the love and loyalty of your pup by including them in your engagement and wedding photos. Before the big day, arrange a photoshoot with your dog at a location that's meaningful to you both. Incorporate props like "Save the Date" signs or custom-made "I Do" bandanas for your pup to wear.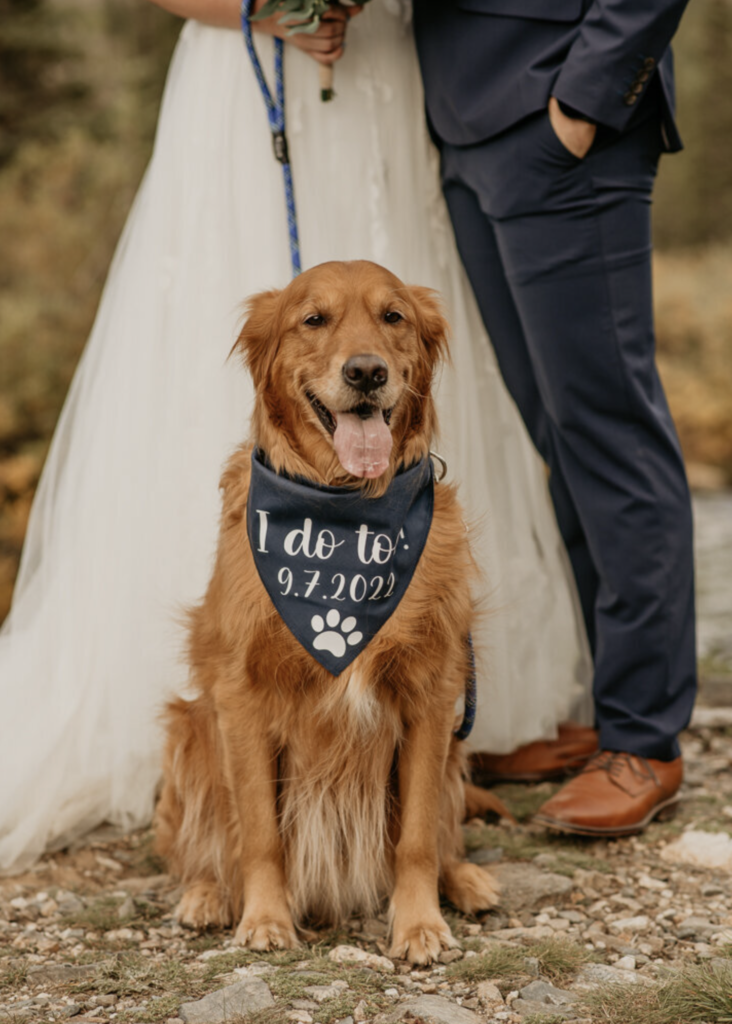 On the wedding day, have your photographer capture candid moments with your pooch, from getting ready in the morning to the reception dance floor. These pictures will be treasured memories that showcase your pet's role in your wedding story.
Dog-Friendly Venue
Choose a dog-friendly wedding venue that welcomes your furry friend as a guest. Many venues in Ireland offer pet-friendly options, from rustic barns to charming gardens. Ensure that the venue has a designated area for your puppy to rest and a plan for their comfort throughout the day. Some of our favourite dog friendly locations are Castlemartyr Resort, Sheen Falls Lodge, Belleek Castle, The Millhouse, Tankardstown House and The Lodge At Ashford Castle.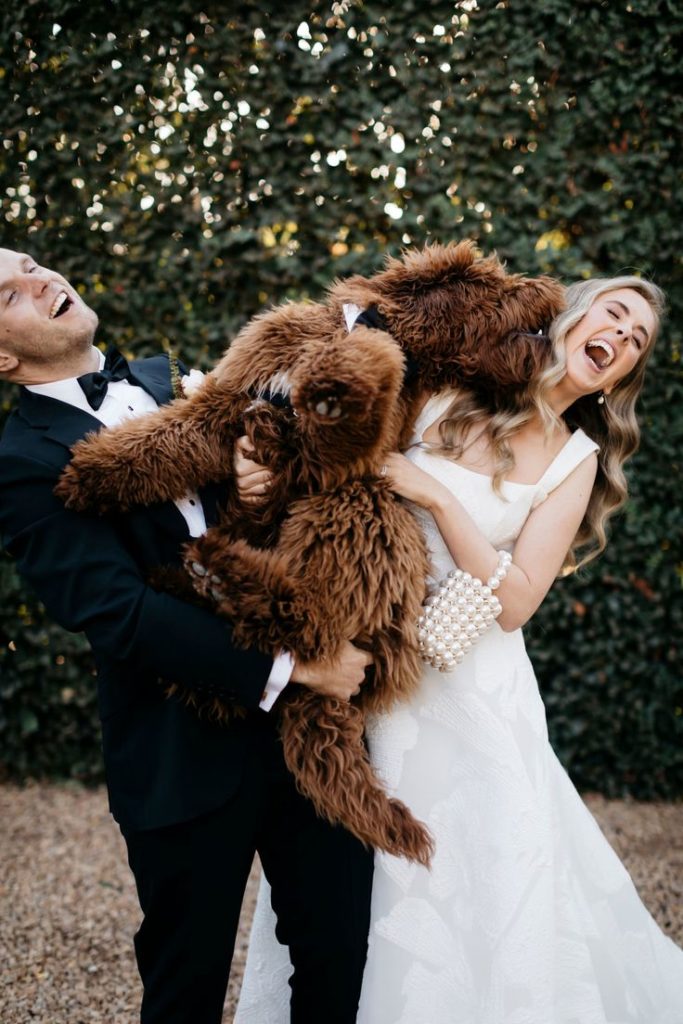 Consider incorporating dog-themed decorations into your wedding decor, such as paw print table runners or dog-shaped cake toppers. You can even create a special doggy menu for your pet and any other canine guests, ensuring they enjoy the festivities as much as you do.
Pet-Safe Wedding Favors
Show your appreciation to your guests and their furry friends by providing pet-safe wedding favors. Consider small gift bags with dog treats or custom-made doggie biscuits featuring your wedding date and names. This thoughtful gesture not only includes your best friend in the celebration but also acknowledges the importance of pets in the lives of your guests.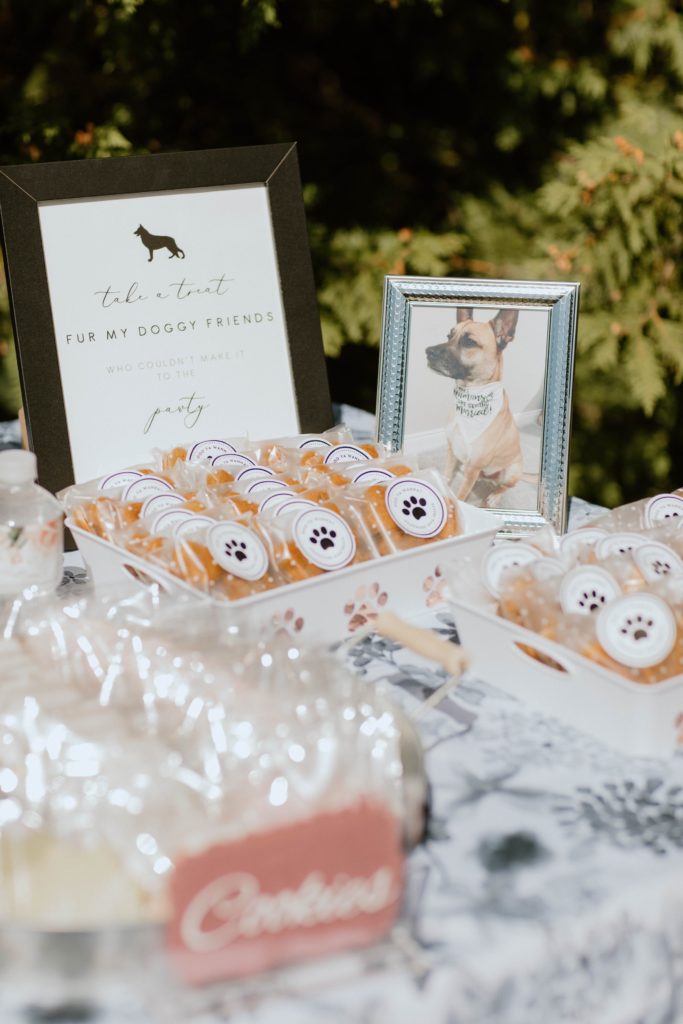 Remember to check with your guests in advance if they plan to bring their dogs to the wedding, so you can cater to their needs and ensure a pet-friendly atmosphere.
- Gráinne