Planning a home wedding is not for the faint of heart—it involves logistics like transport, neighbours, photos, toilets, weather, and more.
1/ Nitpick Every Detail
Everything will depend on your preference and budget. You can choose to have your ceremony and reception in one place or separately. If you're having everything in one place, section your home to accommodate activities. Map out the dressing room, photo spot, ceremony, reception, cocktail areas, and everything else. 
2/ Keep The Guest List Small
Avoid a bloated guest list and invite only people who truly mean the most to you. If you love pets, have the guests bring theirs to make for a more colourful wedding. Adopt family-style dining if you've got the space. Serve homemade food or simply enlist a caterer. 
3/ Plan For Parking
Inform your guests in the invites about car-parking spaces. This will help them decide whether to drive or not. If there's no parking space, make provision for transport and tell them of the pick-up location. The transport should take them both to and from the venue.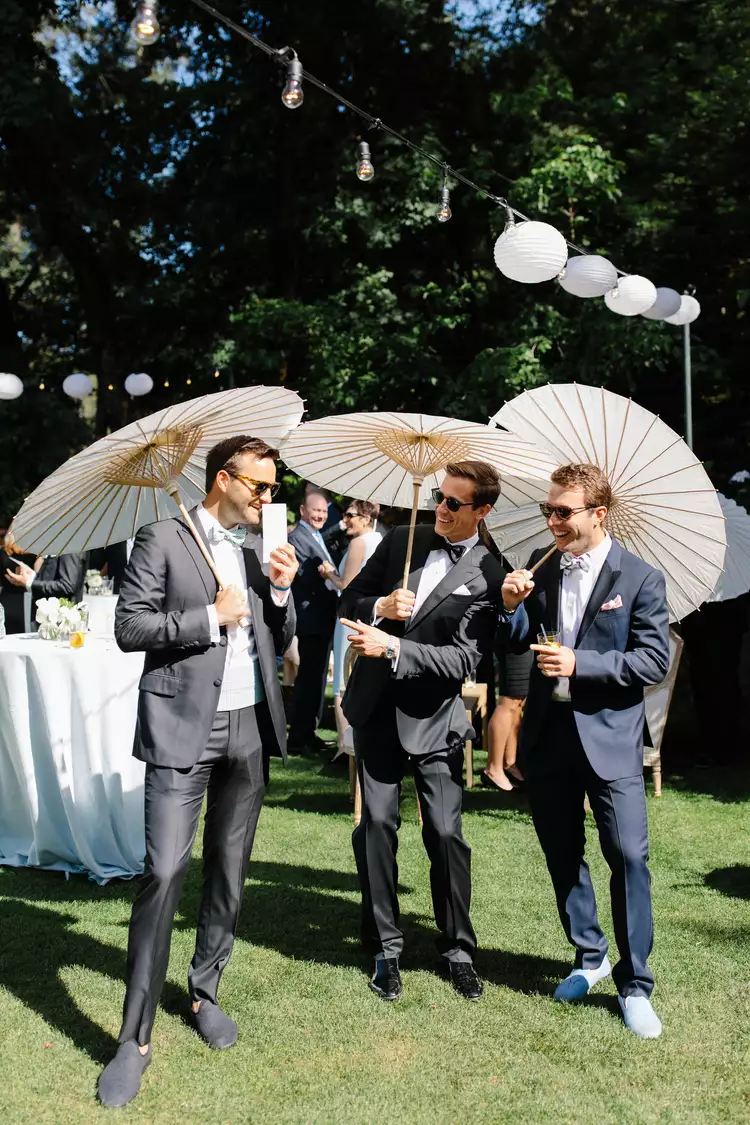 4/ Inform The Neighbours
There'll be new faces and noise in your neighbourhood, so courtesy demands you notify the neighbours. If you're close to them and can accommodate, invite them to the wedding. If you aren't close or can't accommodate, send polite notes and contact numbers of someone to call.
5/ Perfect Weather
The seasons of the year greatly impact weddings at home, so be well prepared. For outdoor weddings in the wet months, have tents, heaters, blankets, and umbrellas ready. For the hot months, hire fans. 
6/ Have some fun
Choose a soundproofed area in your home for music and dance. This will cut down noise pollution. Entertain guests with board games, table tennis, and card games. Choose a theme for your photo booth where guests can have a blast. 
7/ Get Glam
Contact your glam squad and ask for their requirements to turn you into a vision. Chances are that they'll require natural or steady lighting, sockets, and plugs for their machines. They will need high chairs and table space. Convert one of your rooms into a dressing room. 
8/ Powder Your Nose
If your guest count is above ten, hire mobile toilets. This will save you the stress of cleaning up a messy home post-wedding. Equip the toilets with air fresheners, toilet soaps, hand-wash basins, mirrors, and tissues.