Organising a hen party of bridal shower can be stressful, even if it's simple and intimate. Chances are at least part of it will involve enjoying some drinks, food and possibly props and activities. Even the simplest ones need a bit of prep work and we're here to help.
DO ask the bride what she wants
Even if the bride wants you to organise her hen party, you still need to have a general idea of what she might like to do. A night out on the town is very different to afternoon tea, both of which are very different to a weekend in Carlingford adventure centre. You don't need to involve her in the planning but you need a starting point to go from, and if that means asking her then do, even if it's just to find out what she definitely doesn't want.
DON'T let her in on everything
Advertisement
The hen party is traditionally organised by the chief bridesmaid and the rest of the bridesmaids but sometimes brides want to have a little input. You might also need her to be involved in the earlier stages, even if it's just to make sure you're on the right track. However, no matter how involved she wants to be (and after all, it is her hen party, so you can't stop her) hold back a few of the details as surprises on the night.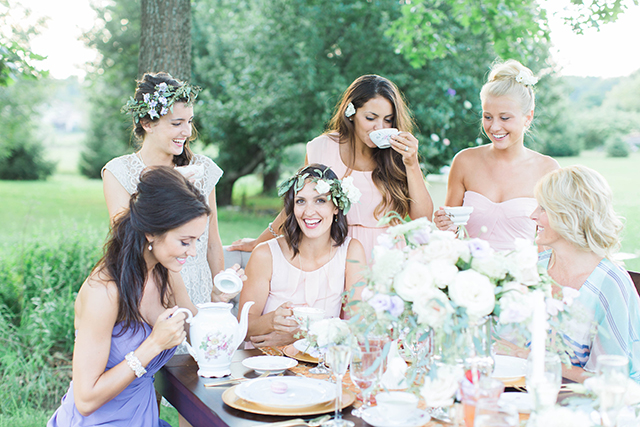 DO organise well in advance
Most hen parties are going to have 10 or more guests, so anything that needs to be booked will need to be done in plenty of time. Even if you're going with a simple hen such as nibbles drinks and games in the house followed by a night out in town, you might need to think about how much food and drink you'll need to buy, where you're going to go, make sure you're booked in as VIPs etc. Like we said, even the hens that seem to require the least amount of planning do need some planning.
DON'T choose a date too close to the wedding
A hen party (or stag party for that matter) should be done long before the wedding date. You don't expect anything bad to happen of course, but we all know about the possibility of taking a tumble after one too many on a night out. Not to mention the immediate effects a rough night out can have on your skin and body in general. Of course you want the hen in the final run up to the wedding but have it in plenty of time before the actual day to allow time for possible recovery, as well as choosing a time when the bride doesn't have much to do the next day except take it easy.
Advertisement
DO include games
The hen party should not simply mirror any other night out or weekend away you've had before. Don't neglect the activities just because you think you and the rest of the girls will talk for Ireland so there's no need for games. For starters, there will plenty more there then just you and your friends. Secondly, the hen party is an important event and should be marked as such.
DON'T forget about the age of the guests
When you're choosing the activities, the venue and any other hen party elements, remember who's on the guest list. Don't head off to an amusement park and expect the bride's grandmother to be the first one on the roller coaster. Equally, don't forget about the minimum (and maximum) age of the guests when planning any games. Make sure they're age appropriate, especially if you plan on including anything naughty.
DO keep an eye on the bride
The bride is the most important person at the hen party so it's important that she's having a good night, but it's also important that she's not the one who ends up with a banging head the next day. The chief bridesmaid should keep a quiet eye on the bride, especially if someone has the bright idea to repeatedly feed her tequila shots. Just like the wedding day itself, make sure she's well hydrated and well fed so that she can enjoy the night without going overboard.
Advertisement
DON'T put bad hen party photos online
No matter how elegant the hen party will be, there is bound to be at least a couple of bad photos that the bride might not want going on Facebook. Even if it's not in your nature to seek permission, always make sure any photos you put online from the hen party are approved by the bride. No bride wants her hen party to be ruined by bad photos going up for the whole world to see the next day.
DO have alternative prices
When it comes to a multi-stage hen party weekend, there will probably be some ladies who can only make the second day, or who will make it to afternoon tea but miss the night out, and so on. The best way to organise a hen party is to figure out how much it will cost, have all the ladies (except the bride) chip in and get the money ahead of the party itself. However, if some can't make it to the whole thing, they should not be expected to pay the same amount as someone who will be there from Friday morning until Sunday night.
DON'T overcharge the ladies
Every bridal party is different, and while you might decide to calculate the price of buying food and drink for the house before the festivities even get underway, others might choose to leave that element out of the final bill. However, when you're splitting up the costs for each lady, make sure you have a breakdown of what they're paying. If you're staying in a hotel for the night, don't charge them €100 for the room when the room only cost €50 and spend the other €50 on bubbles. If you're going to charge them for every element, make sure they at least know what they're paying for. Be mindful of how expensive the hen party will be for each guest and don't go overboard.
Advertisement
- Jenny Darmody
Image credits: Chair: Wedding Window | Tea party: Ashley Slater Photography via Michaela Noelle Designs | Decorations: Pinterest | Drinks: 100 Layer Cake | Cocktails: J Wiley Photography via Green Wedding Shoes | Bunting: Etsy