Bespoke ceremonies, written from scratch in consultation with the couple are all the rage right now.  Traditionally all that was unique about a Church ceremony was the names of the couple.  In a civil ceremony, the couple can have whatever they want for music, readings, poems and song lyrics. They can even have a completely inclusive ceremony, where the guests play a pivotal role. We are increasingly seeing a move towards this type of service for its personal touch and perfect reflection of the couple themselves. So what can you do to have a unique ceremony? Dr Lorraine Mancey O'Brien of Marry Me Ireland has plenty of ideas for couples who want to make their ceremony truly unique.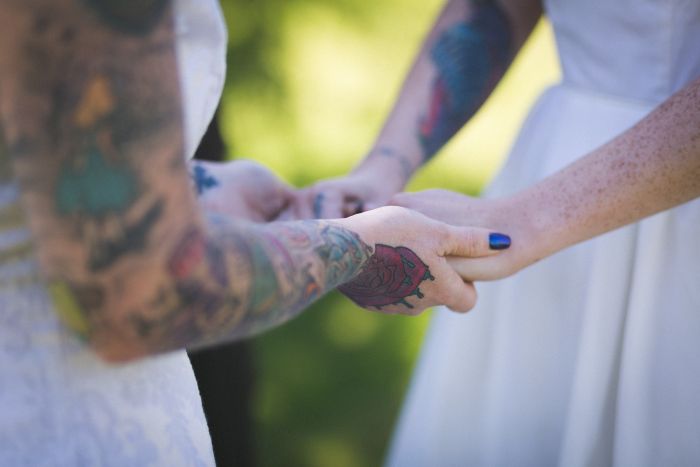 Inclusive ceremonies where everyone helps to write it
Couples are asking for guests to include some words in advance to be woven into the ceremony, and when I receive these it always brings a tear to my eye. Reading what their parents and friends hope for them in the future and what love means to them, is intensely personal, and always makes a ceremony beautifully poignant. One wedding we conducted had words from the groom's mother who had recently departed after  a long illness, and of course, everyone cried as they heard how she hoped he would marry the woman of his dreams and that she would be there smiling down upon them.
Inclusive ceremonies where everyone plays a part
More and more couples are moving away from the traditional way in favour of a more inclusive ceremony where the guests play an active part. This can mean anything  from mothers being invited up to light candles in a unity candle lighting ceremony, to children coming up to pour coloured sands, which is especially great for blended families to help make all members of the new family feel that they are playing a part on that day. It may mean that guests are invited up during the ceremony to bring a flower, which looks and smells amazing, as the couple have armfuls of flowers. Or there is a ribbon ceremony, where the couple is hand-fasted.  Hand-fasting is an ancient Celtic tradition that involved tying the hands of the betrothed together well in advance of their actual wedding day. Hand-fasting was actually a legitimate way for people to be married during the Middle Ages and only declined when laws were enforced, making the act of marriage much more formal. Ireland was ruled by 'Brehon Law' and hand-fasting was duly recognised as a proper form of marriage. It's also where the phrases, 'tying the knot' and 'hand in marriage' come from. In the modern context, people are invited up to tie a ribbon onto the knot. The ribbons are different colours and each symbolises a different wish, for example, green for loyalty, red for passion, white for purity and the celebrant will explain the significance of each as they are tied on, it looks beautiful.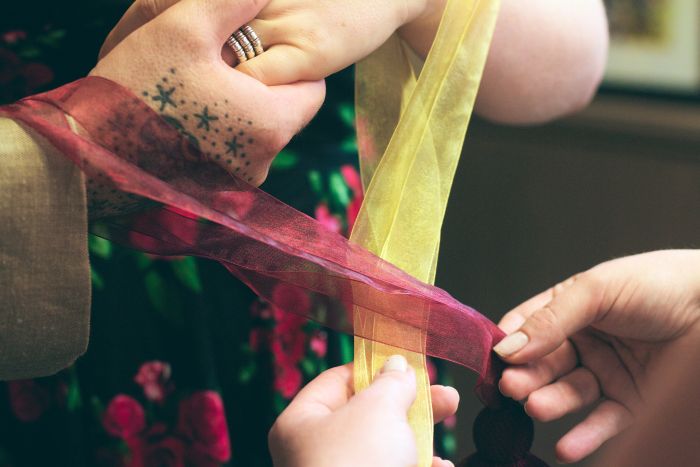 Traditional with a modern twist
Many couples are looking to the traditions but want them re-invented for modern day, for example, one of our upcoming weddings will be in a geodesic dome built by the groom in a beautiful garden, where the guests will be seated around in a circle. There will be an Irish trad band and they will have a traditional Celtic hand-fasting ceremony but it will feel very modern due to the set up of the ceremony. The celebrant will turn around slowly during the ceremony with the couple so that everyone can see what is gong on equally well. Another old custom that's sometimes used is the ringing of tiny bells when the bride enters the church, which was traditionally used to ward off evil spirits in many cultures.
Unique ceremony location
More and more couple are looking for a venue not traditionally used for weddings. Smaller urban weddings are very popular right now, like this barber shop, Abner Browns in Rathmines which hosts music nights and is the ideal wedding venue for a cool couple wanting something special. Outdoor weddings are also hugely popular, you may be restricted in venue with a solemniser, as it needs to be HSE approved, but a celebrant can perform a ceremony anywhere so we are asked to do lots of beaches, woodlands, castles and have a secret stash of unique venues up our sleeves.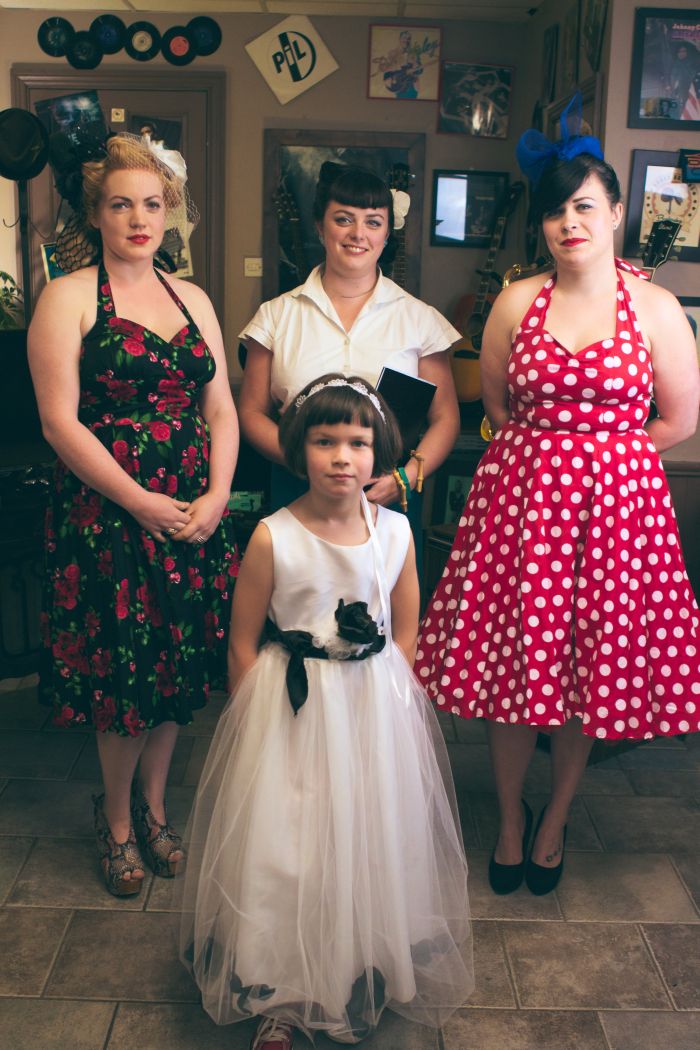 Borrowing from other cultures
We are seeing more multi-cultural and multi-faith weddings than ever before where we are incorporating elements from different places, sometimes this is done in two languages, where certain elements are translated and said again, like the love story. Sometimes we use readings or music from each culture and sometimes customs, like presenting each other with a flower garland or lei, traditional in Hawaii. Of course, the couple don't have to be from a specific culture to borrow from it, and we are seeing an upsurge in people wanting something unique for their ceremony.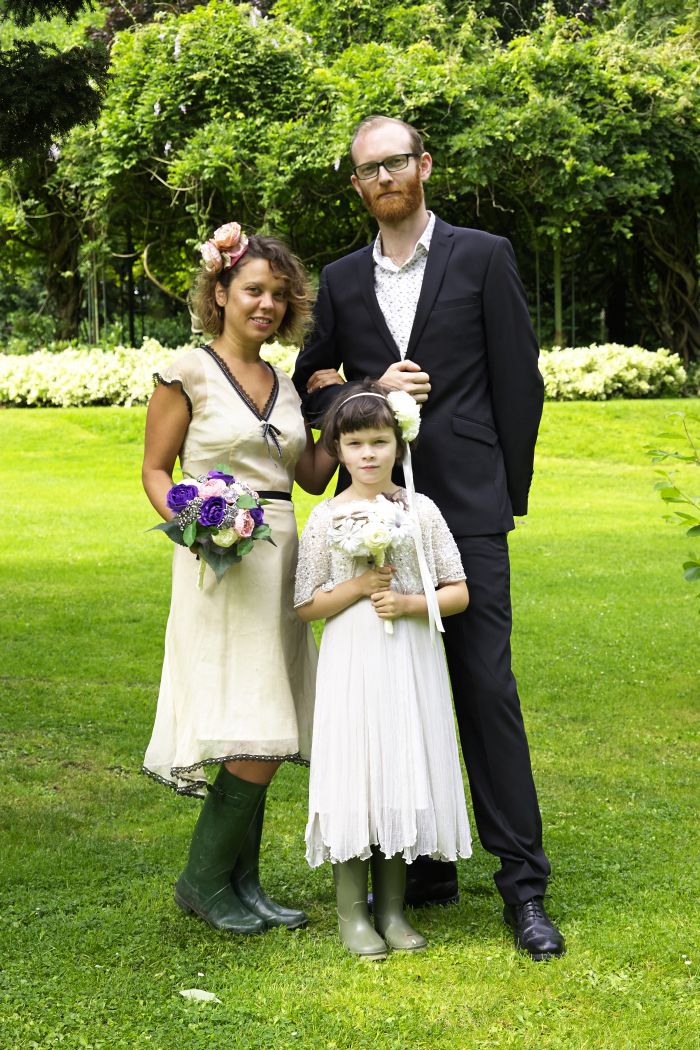 What's hot right now?
Bespoke everything: The personal and unique wedding trend is huge and will continue to be so. This even includes photography, which is becoming less formal and including more documentation of the day as it unfolds, more natural 'fly on the wall' shots.
Small details: from wedding favours to flowers, couples are seeking those unique smaller touches, from hanging candles to personalised table settings, based on countries they have visited or perhaps songs they love.
Winter weddings: winter furs, roaring log fires and rich winter colours. Winter weddings are a huge trend and they're a particularly good option in Ireland with our unpredictable summer weather. New Year's Eve has the added bonus of being a double party and is always huge fun with the countdown at a wedding.
- Dr. Lorraine Mancey O'Brien
Marry Me Ireland is Ireland's only professionally accredited celebrant organisation. Its members are trained to conduct public weddings, civil partnership . They offer a bespoke service, writing each ceremony with the couple so it is personal and unique.
Image credits: Holding hands: Leanne Keaney | Hand-fasting & Abner Browns:  Hyegeun Woo Photography | Outdoor wedding: Gary Teeling