You might think that grey is too drab a colour for your wedding and has no place at in your shiny, bright, happy day, but we strongly disagree. Grey can be classic, elegant and a softer version of black that goes with almost any colour. The key is to match the tone to the right colour. For example, a darker shade will look powerful against bright, vibrant yellow or fuscia, but soft, pale grey will match a blush or mint shade beautifully.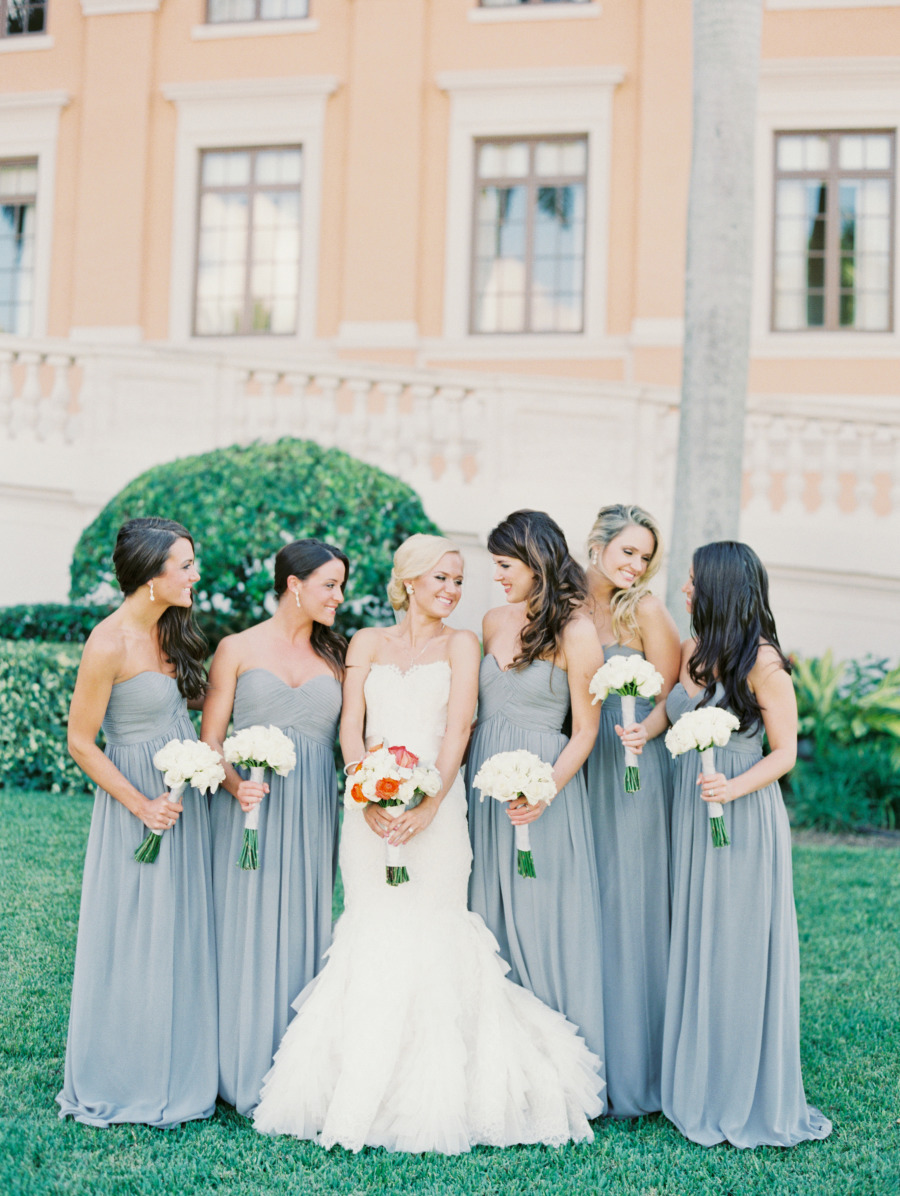 The key to this trend is in where you put your grey details too. If you're wondering how a grey table could look anything but dark and depressing then check out this elegant table setting. Bring the colour to life with rustic details and greenery and brighten it even more with accents of white.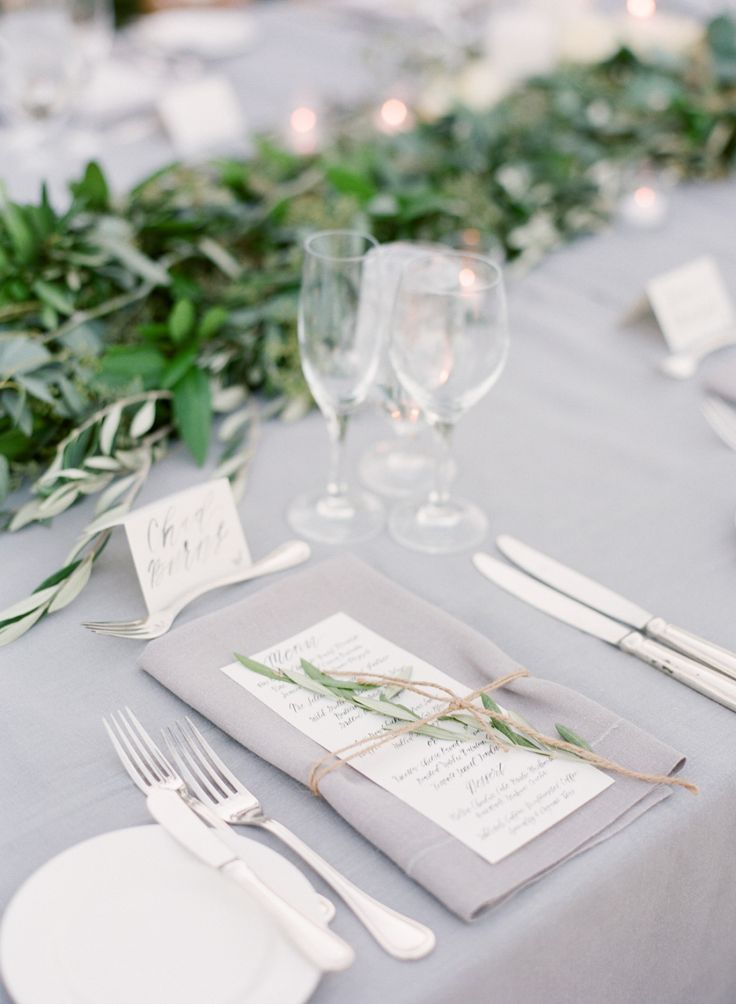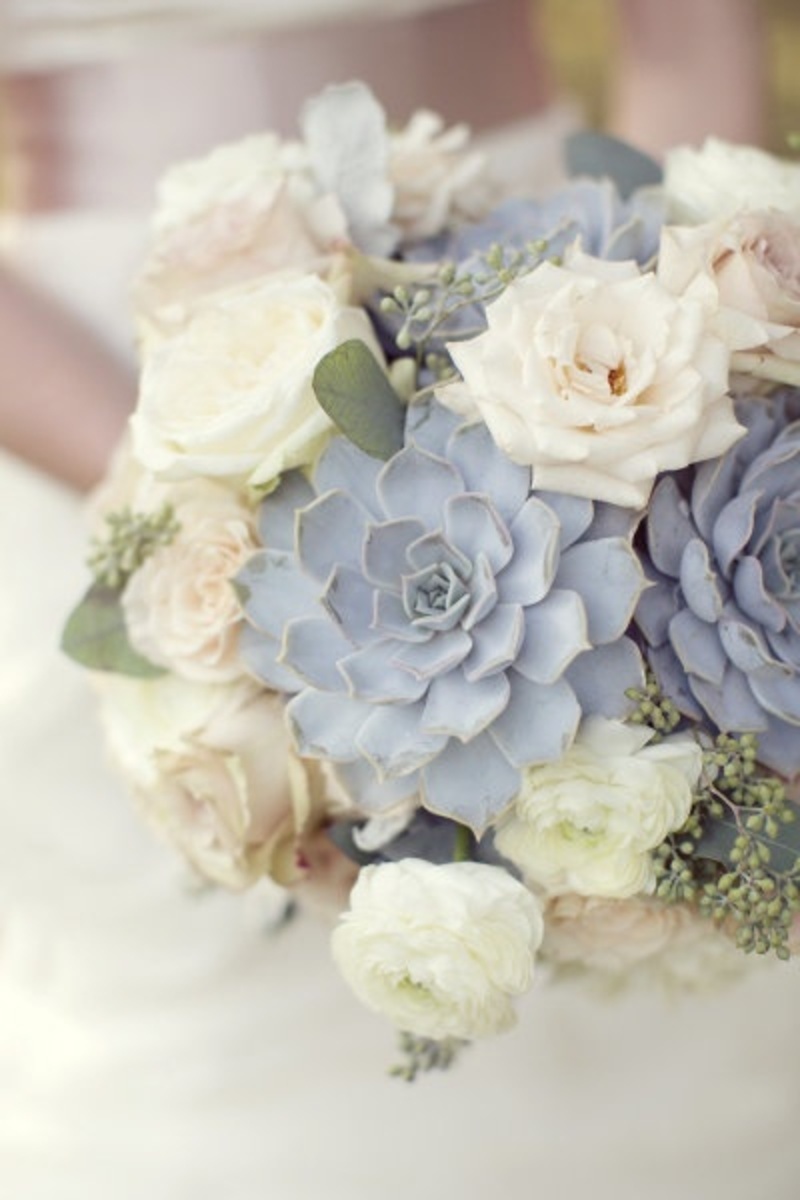 You can also see this light, minimal colour combination in this beautiful stationery with light grey mixed with olive green. This is definitely an invitation to an elegant and classy affair.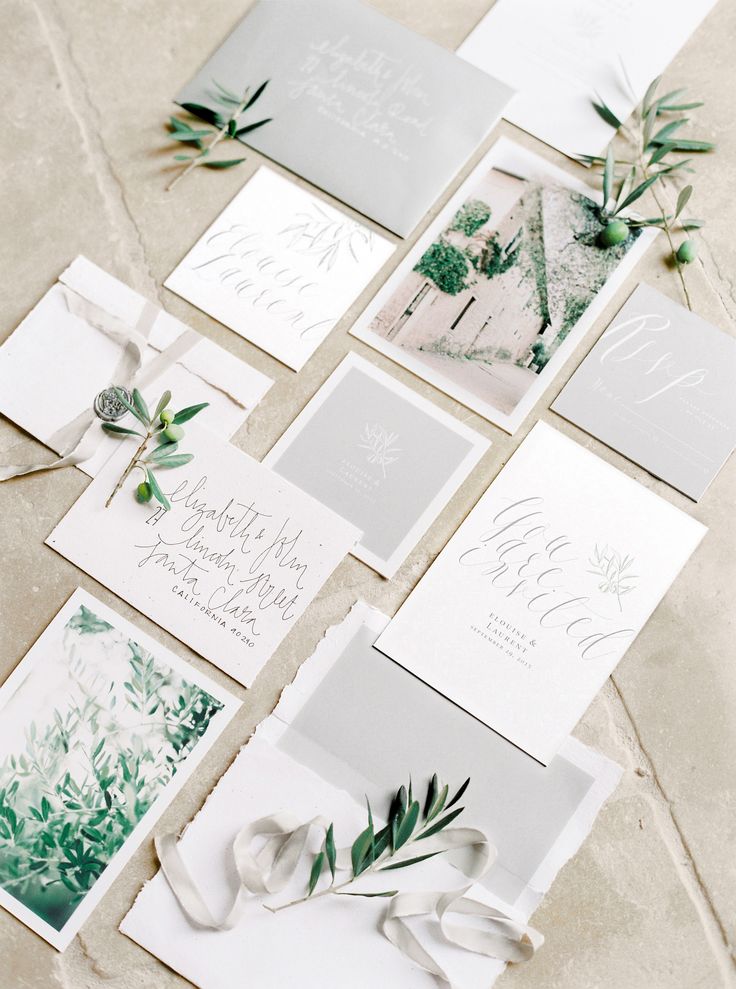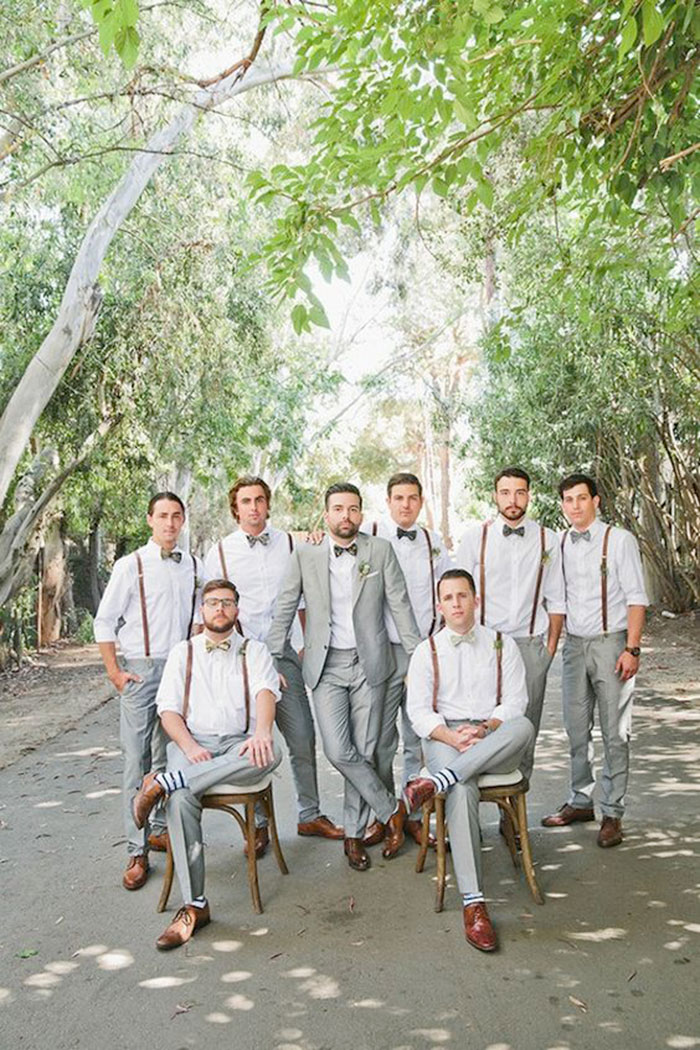 This is also a stunning colour when it comes to wedding fashion. Groomsmen will look very smart in grey suits and they're not as heavy as black tuxes. We also love this colour on bridesmaids, and you can opt for ethereal, flowing dresses, or mismatched fitted dresses.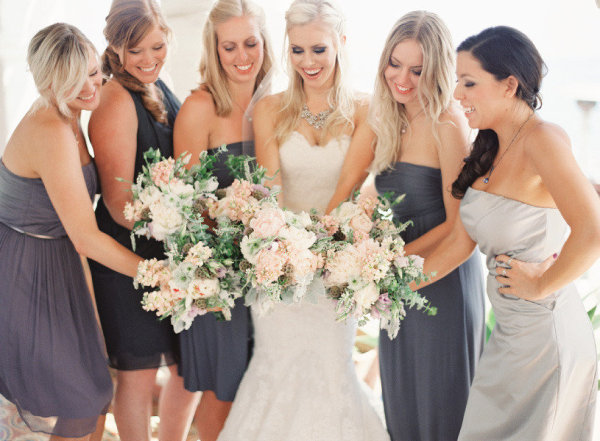 If the typical shade and style of a white wedding dress isn't your thing, or you just simply can't imagine yourself walking down the aisle head to toe in white, you can go hell for leather with this trend and get married in a grey dress yourself. This stunning Sareh Nouri dress proves that it's anything but boring or washed out. This shade will have you looking mysterious, effortlessly chic, airy and light and full of romance.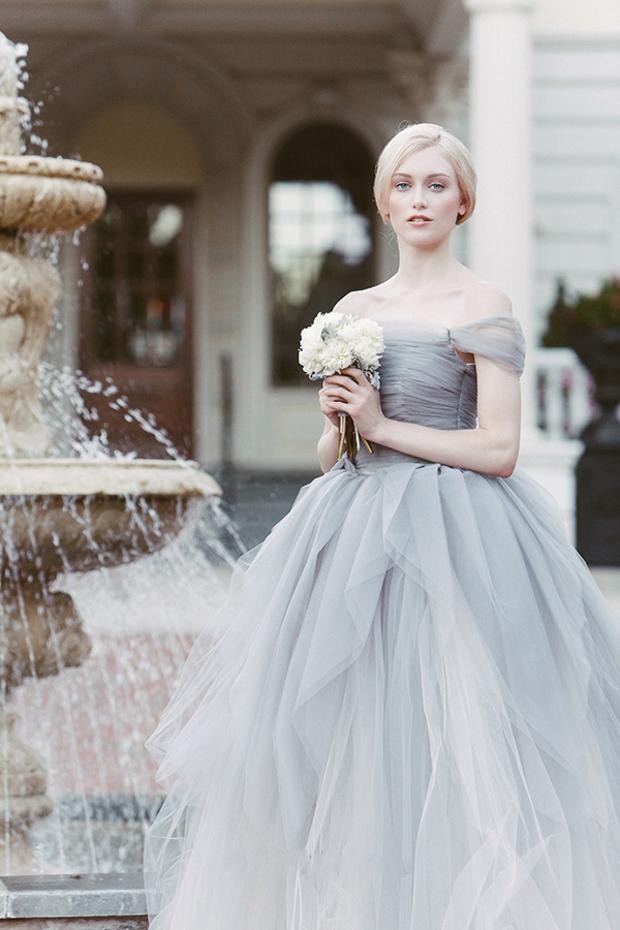 You can also take advantage of what this colour can do for you when it comes to your wedding cake, and give it that marble effect or have hand-painted calligraphy in grey writing.