We're proudly flying the Irish flag this weekend, especially when it comes to our signature colour. When most people think of St Patrick's Day they think of a full sea of emerald green overload. But in the business of weddings, we think of soft mint greens and the odd pop of emerald or jade green against a shimmery gold to set off a fabulously natural Irish wedding.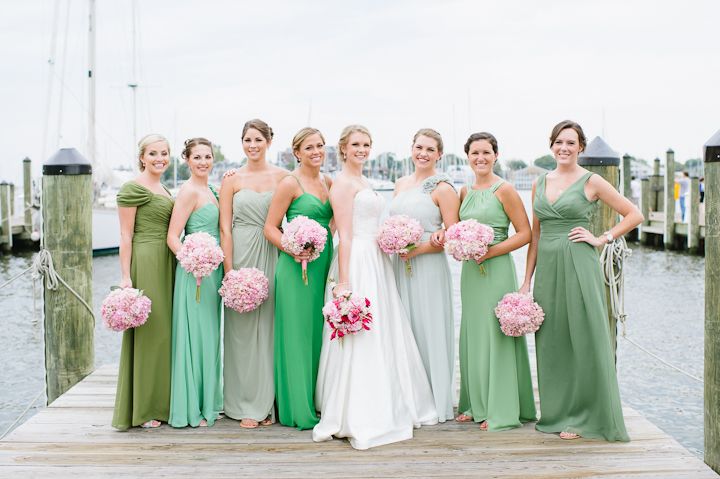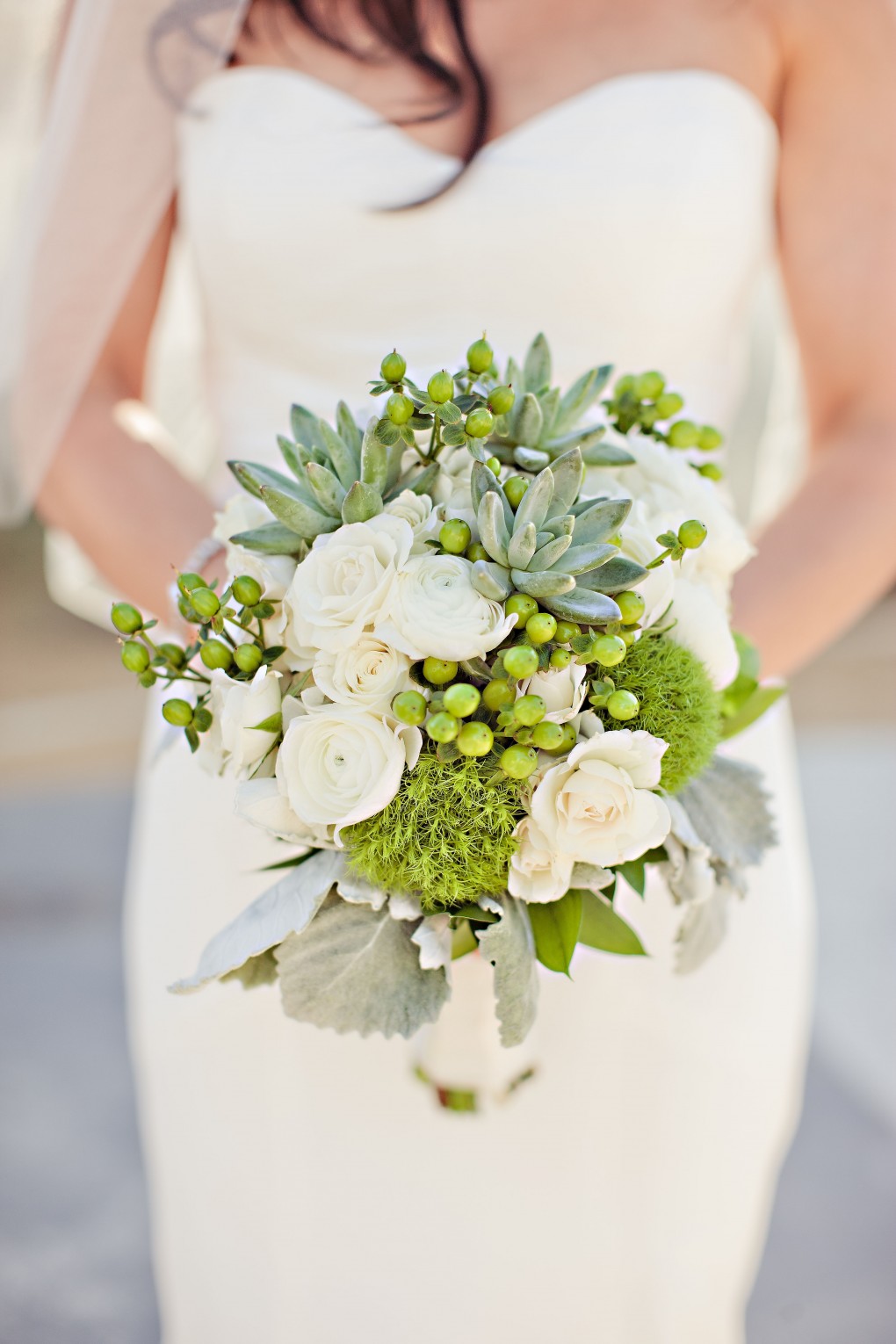 If you're looking to the brighter block colours for inspiration, then deep, emerald green or 'Irish green' as it's also known as, can look fabulous when used the right way. With a colour this bright, less is more, and it's important to complement it with gold, cream or white. Green and white or cream look particularly fresh for any time of the year, with the green bringing in notions of spring, while the white would give a feeling of purity that comes with winter. For a bit more glamour, accents of gold work really well.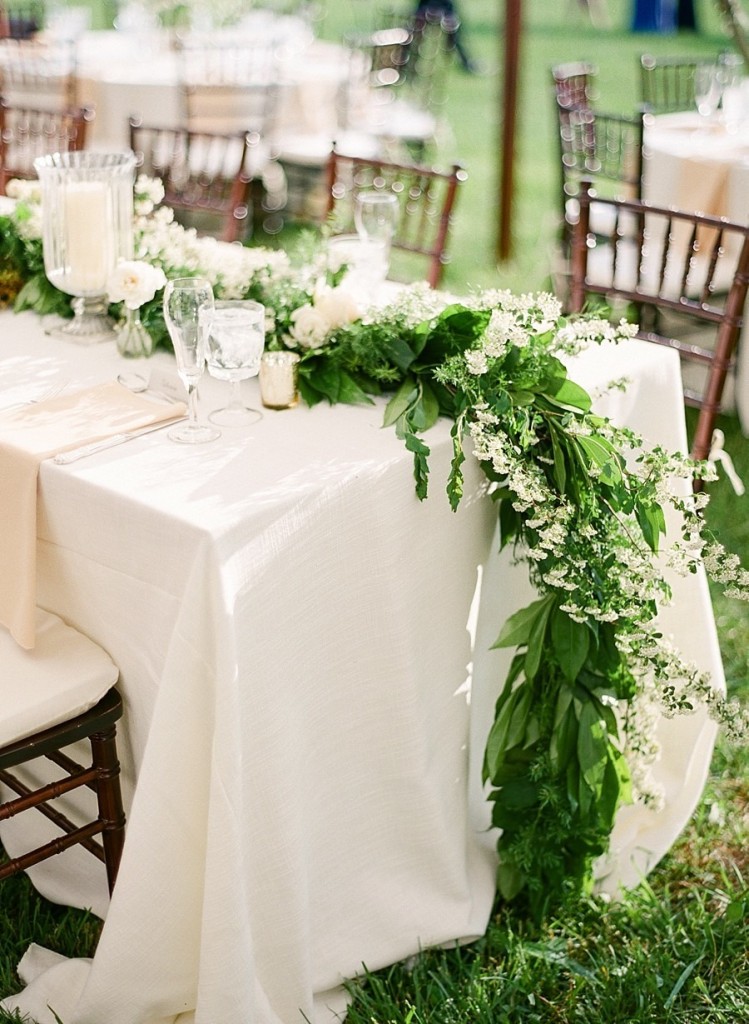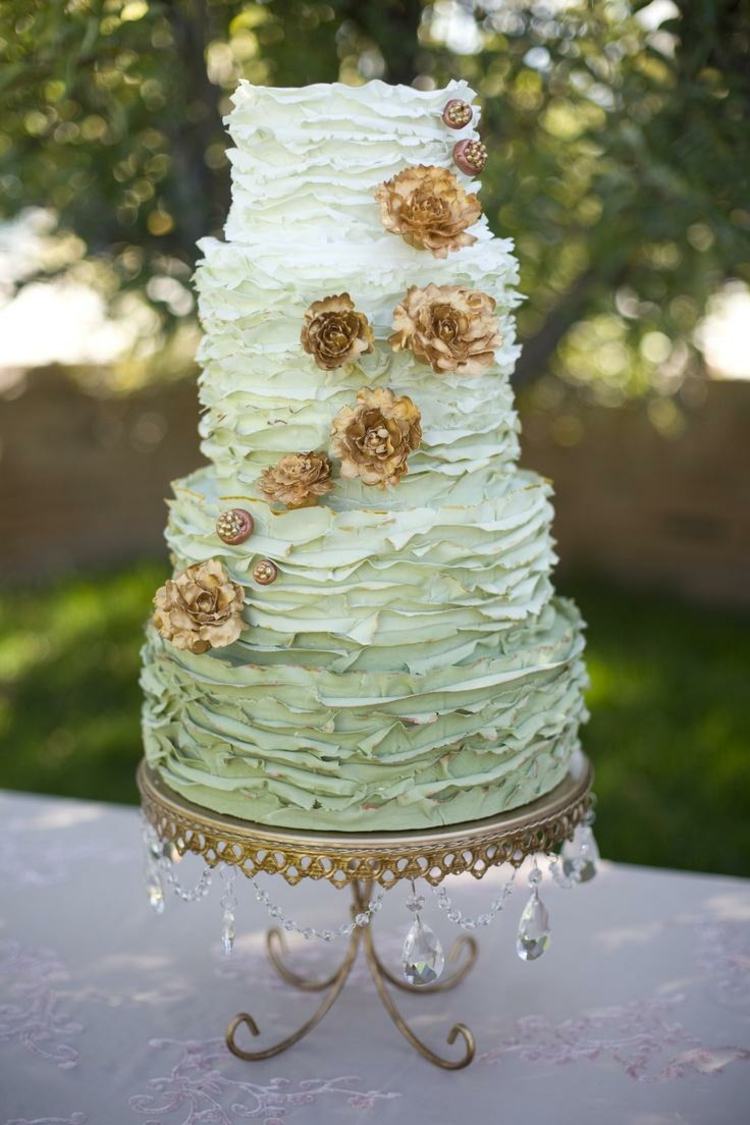 More subtle colour schemes that take the green theme, would be shades of olive, sage or even a sea-foam colour with slightly more blue undertones. For darker colours like olive or paler shades like sage, you might want to mix them with something a little brighter, unlike the brighter greens, that don't need anything bolder. Sage goes particularly well with soft hues of peach or coral. The blue undertones of a sea-foam colour can mix really well with yellow, especially for a summer wedding.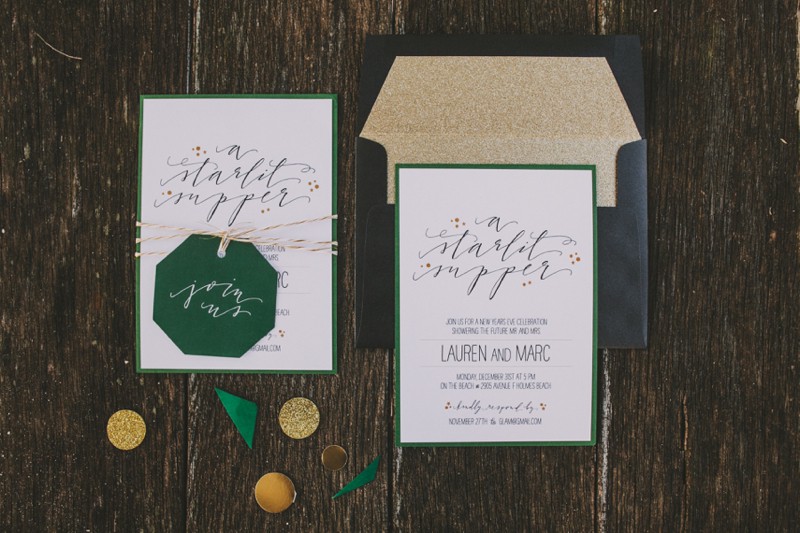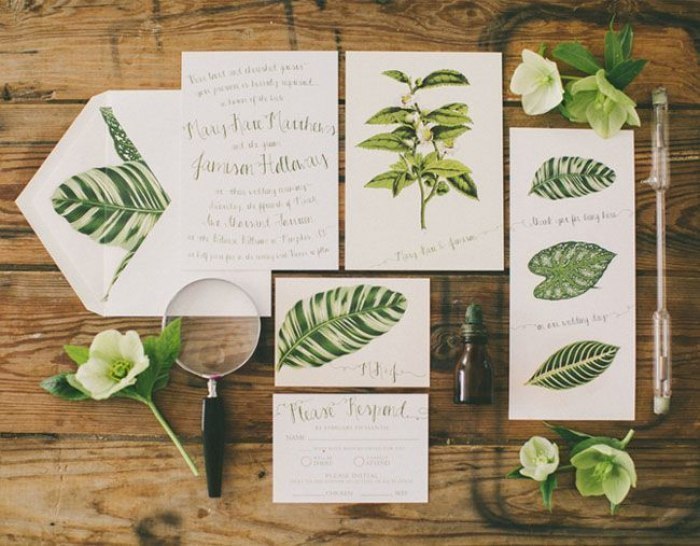 If you're going for an even softer touch of green, then mint is the only way to go. Mint is one of our favourite tones for weddings, especially for this time of year because it brings a pastel freshness that comes with springtime. Mint looks great with coral, lavender or white.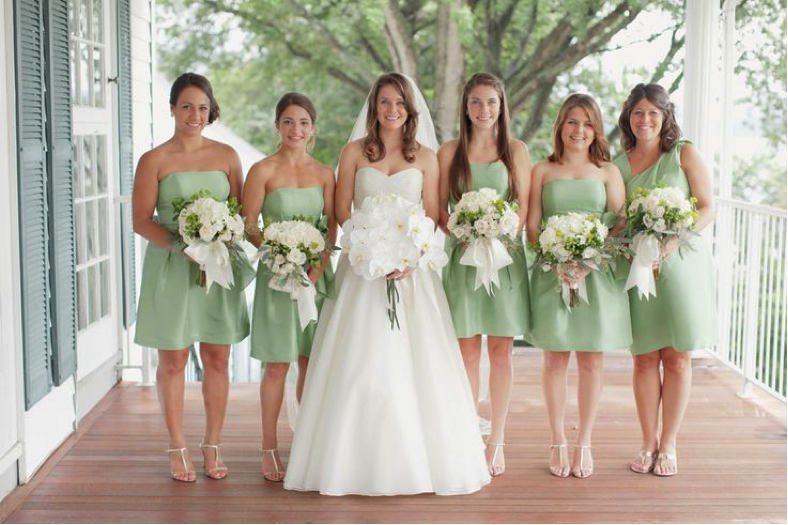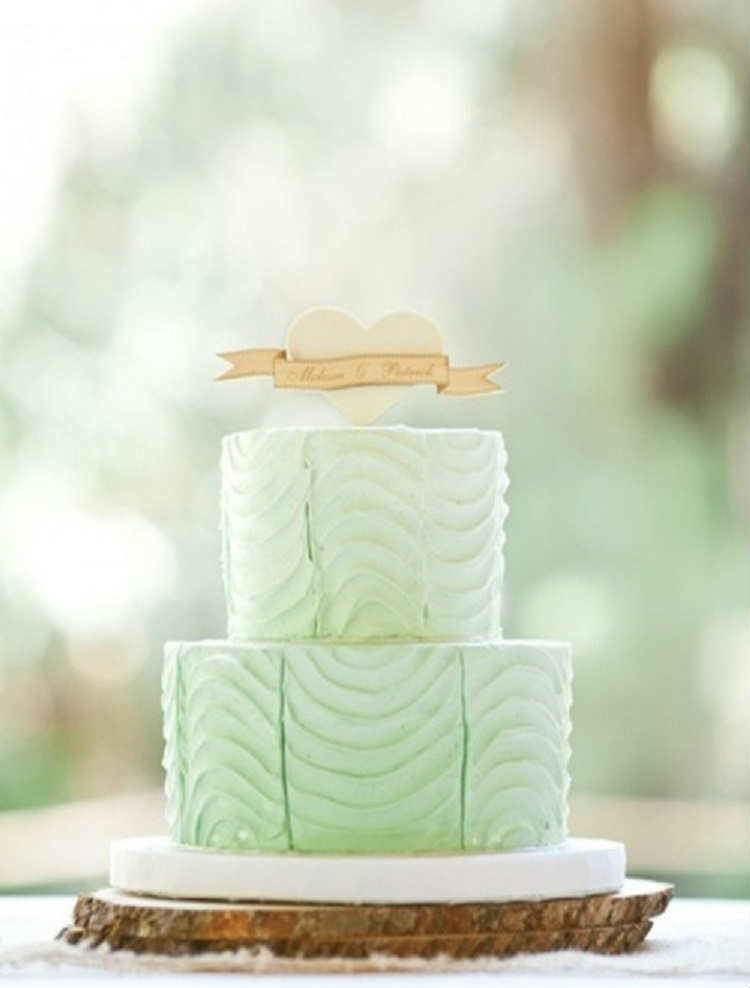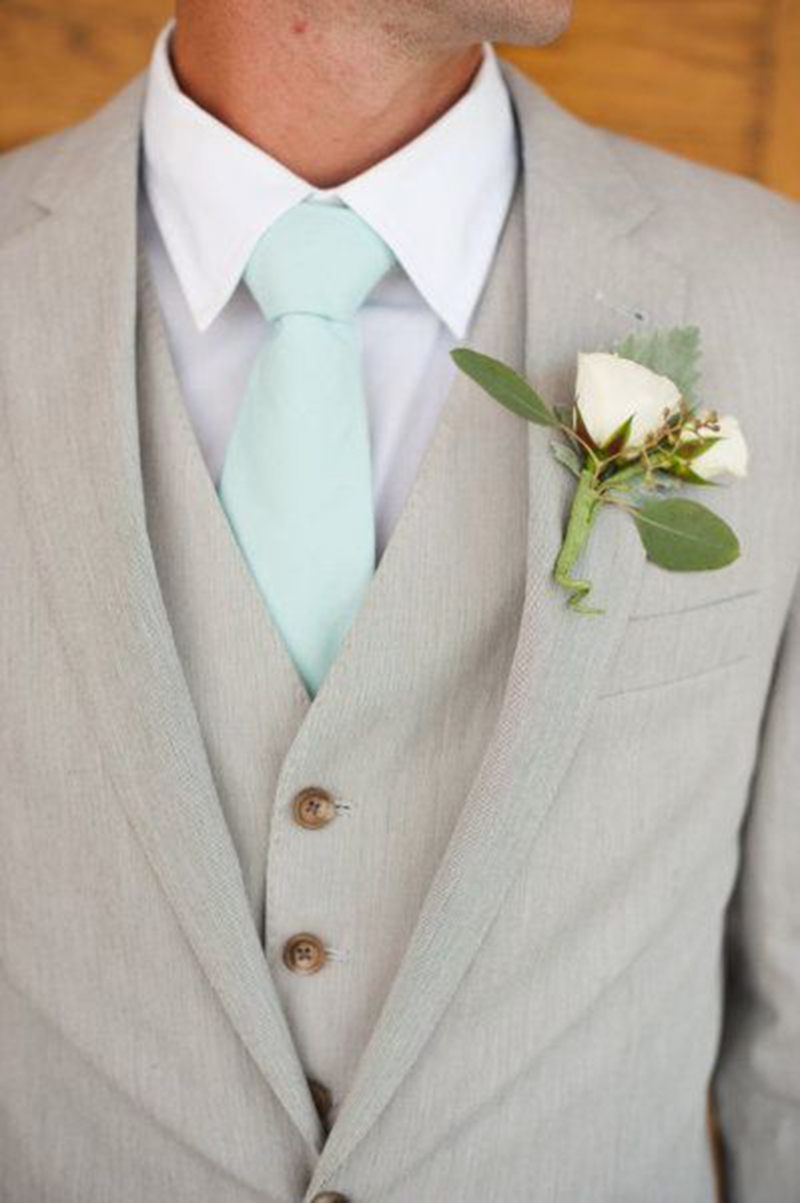 Image credits: Bridesmaids: Natalie Franke Photography | Bouquet: Jose Villa | Table: Lauren Fair Photography  via Style Me Pretty | Place setting: Jasmine Nicole via Ruffled | Love: Linda Chaja Photography | Cake: Tonya Peterson Photography | Dark green stationery: Studio222 Photography | Leaf stationery: Alissa Saylor Photography | Mint bridesmaids: Elissa Millay Photography | Mint cake: Birds of a Feather | Groom tie: Handmade by Emy via Etsy