Get inspired when it comes to your floral décor, consider the season when creating any Pinterest boards and research which florals are in season for the freshest, most beautiful creations
Au Naturale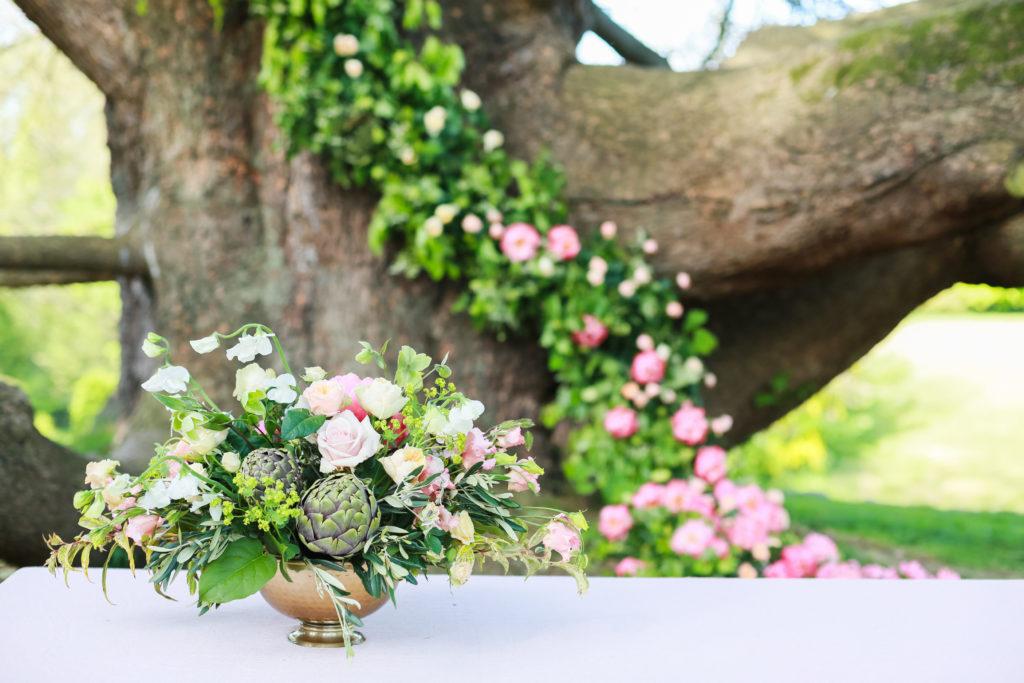 The loosely 'undone' look remains at the forefront of floral décor for weddings in 2019. Incorporate succulents into your arrangements as a low cost yet pretty filler.
Aisle Style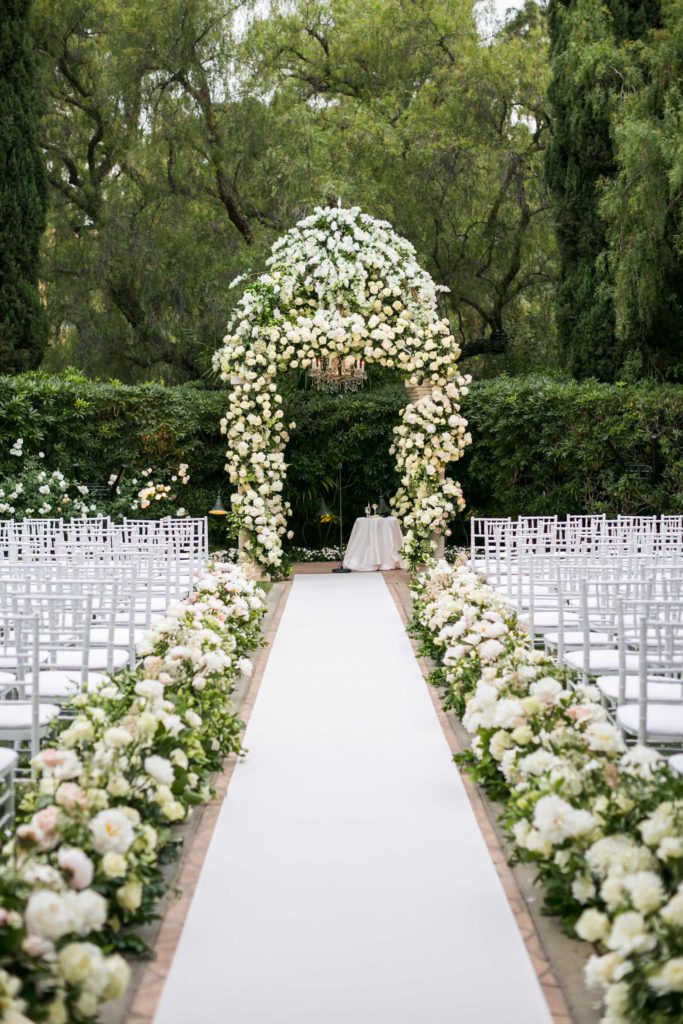 Pave the way for your all-important walk down the aisle with a row of fresh blooms either side of you, before taking your place beneath a floral adorned arch at the top of the altar.
Colour Explosion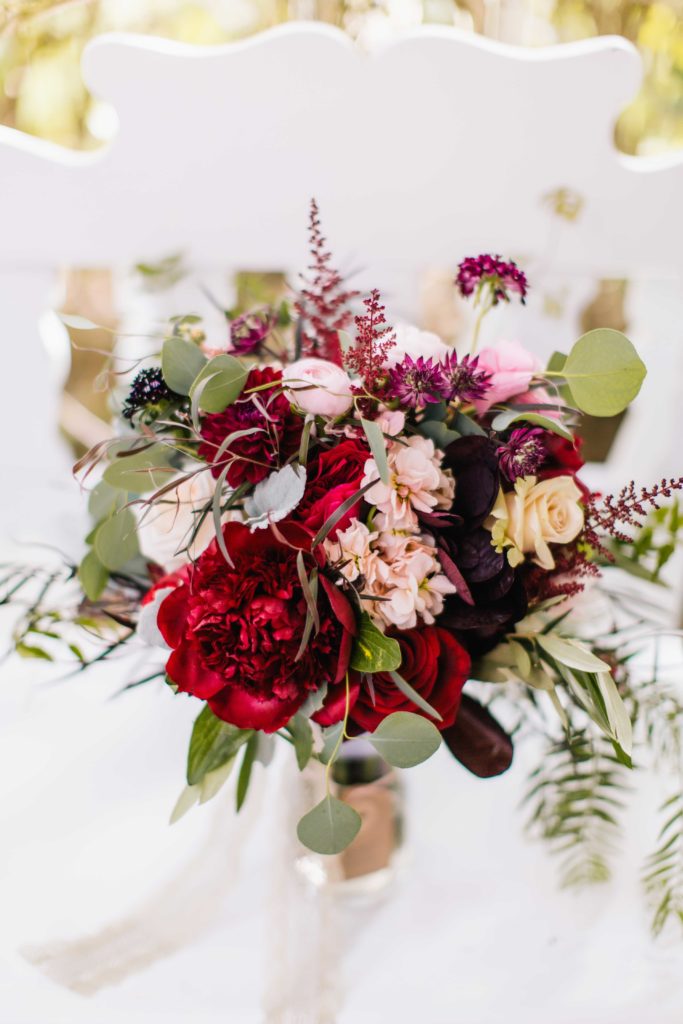 Rich, jewel tones will blast any muted, pastel palettes out of the water when it comes to colour schemes for the coming year.
Greenery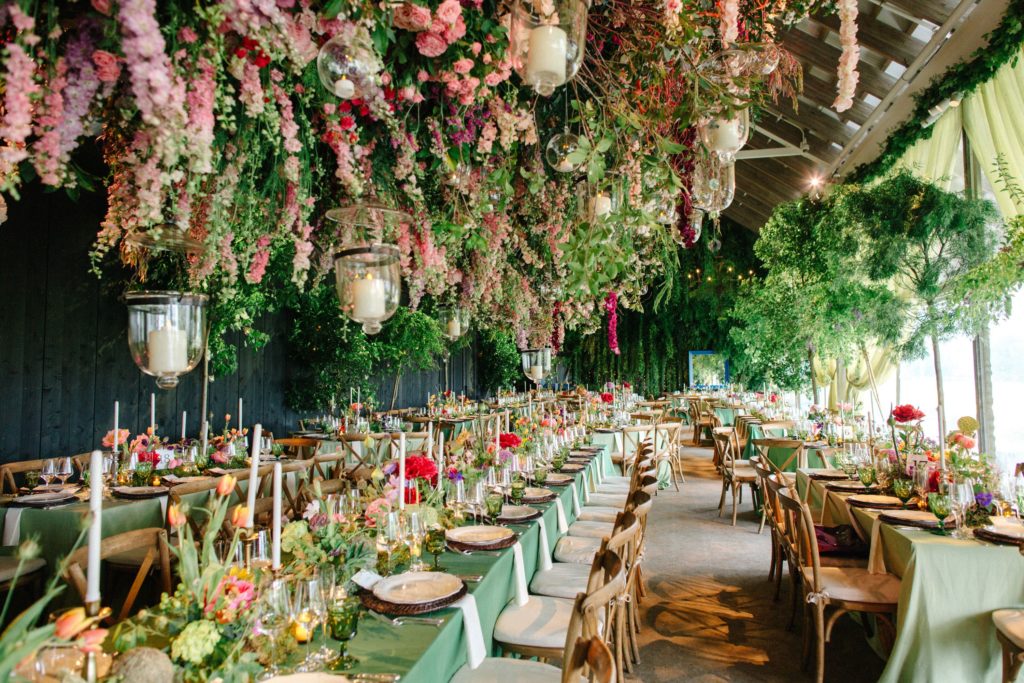 The idea of bringing the outdoors in will remain popular in 2019, think lush greenery and foliage. This particular image also ties in with the hanging florals theme, draw the eyes up with an impressive floral chandelier.
Unexpected
Think outside the box and try to incorporate floral accents in the most unexpected of places. From water fountains to floating florals, why not even create your own inverted garden to hang from the ceilings?!
Warm Welcome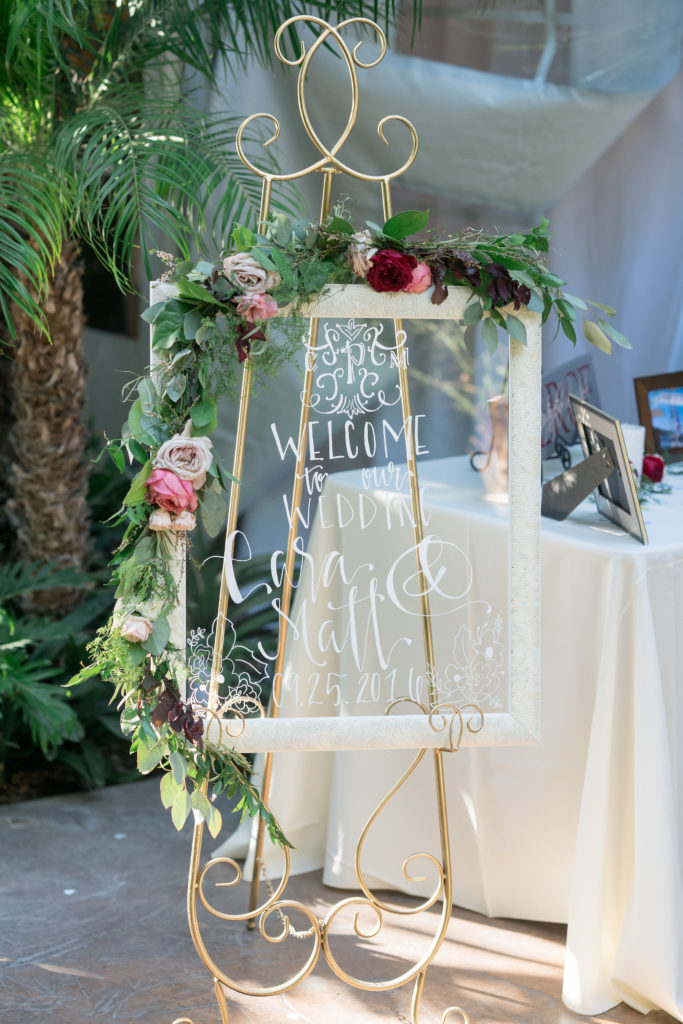 Set the tone from the very beginning with a pretty welcome sign adorned with fresh florals and greenery.
Statement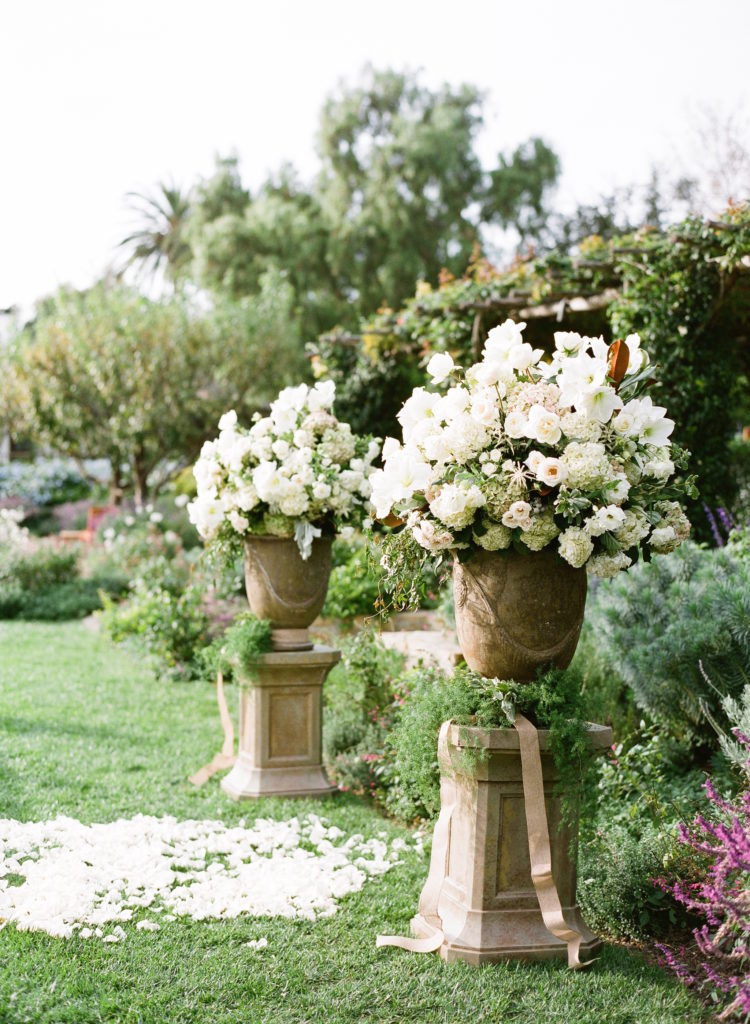 Opt for simple yet statement arrangements dotted throughout your ceremony and reception instead of several smaller displays. These all-white creations pack a punch from the outset.
Flowing Foliage's
Opt for deconstructed flowing foliages such as Eucalyptus and grasses interspersed with delicate blooms for that natural woodland look, perfect for a relaxed affair.