Your own personal style should naturally be the prominent theme on your wedding day. Not only will this make the entire planning process that bit easier, it's something that is personal to you so will come that bit more natural to you. Whichever style you eventually decide upon, it will determine absolutely everything, from your invites and room décor to dress and the overall ambience.
1/ CLASSIC FAIRY TALE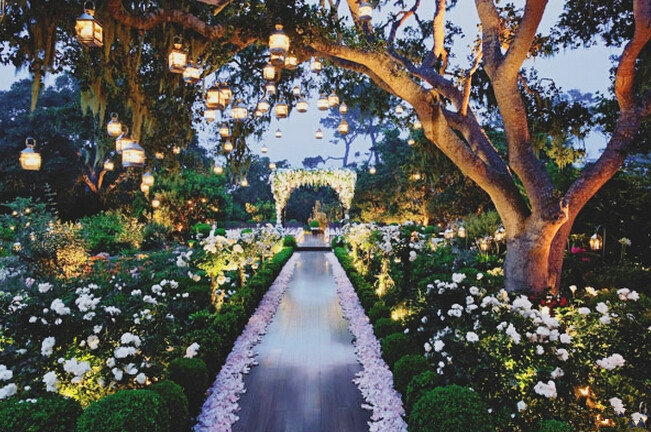 Just like Cinderella found her Prince Charming and lived happily ever after, a classic fairy tale wedding day is all about total romance and some very bold statements. Think enchanting forests, mystery, florals and a lot of femininity.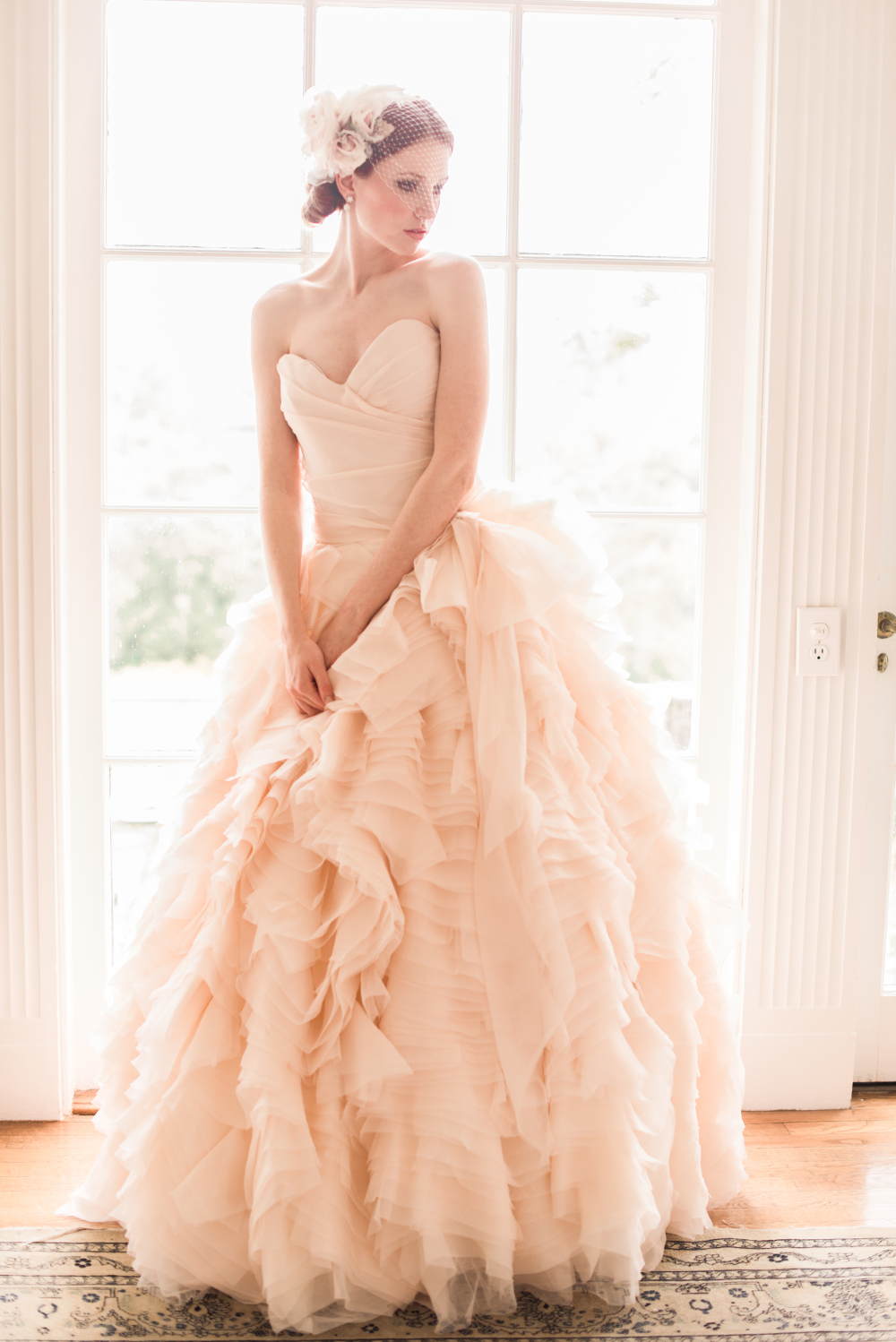 Ideally, if your climate allows, getting married outside under a bouquet arch is the ultimate fairy tale dream.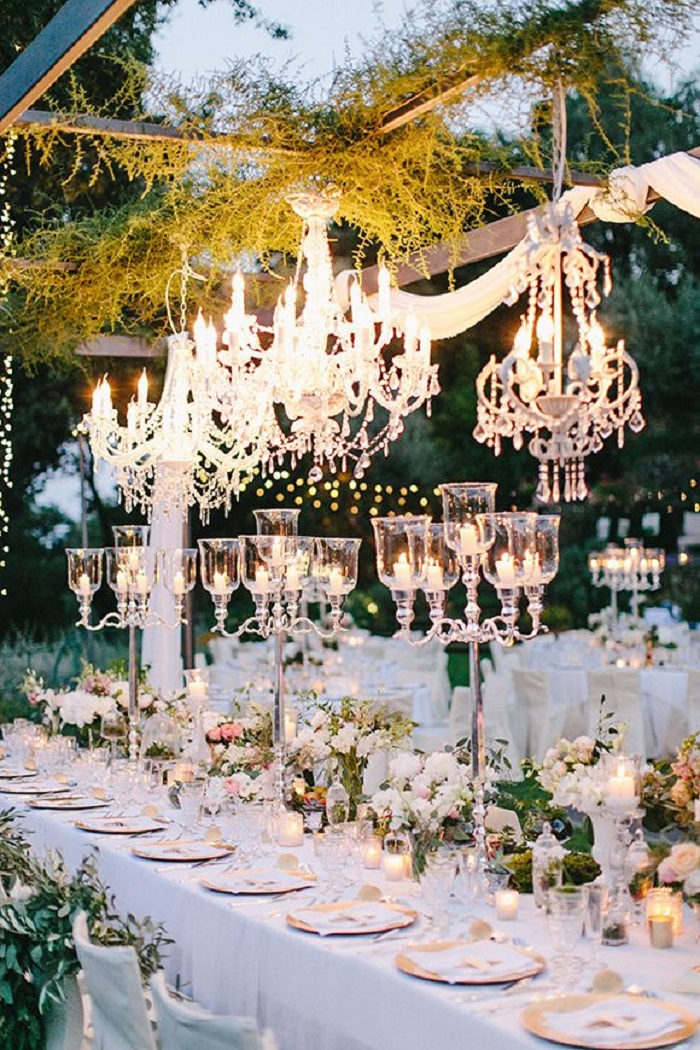 Incorporating a lot of floral centre pieces and pink pastel colours is encouraged and flying doves released at the end is an absolute must.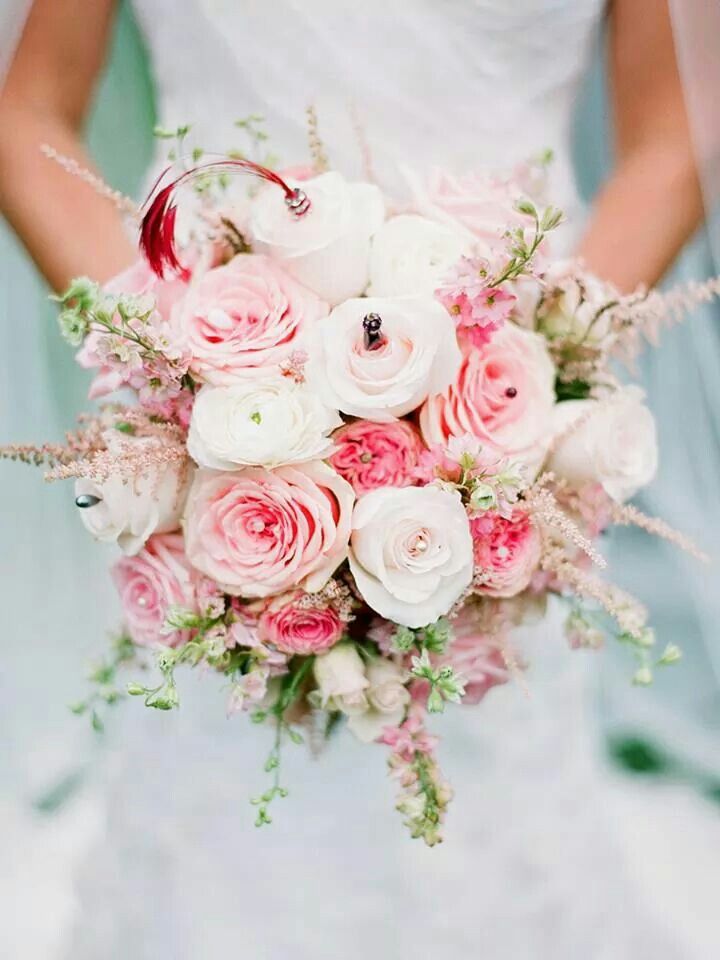 Regal invites will set the tone and arriving elegantly on a horse will suffice to the theme.
2/ GREAT GATSBY STYLE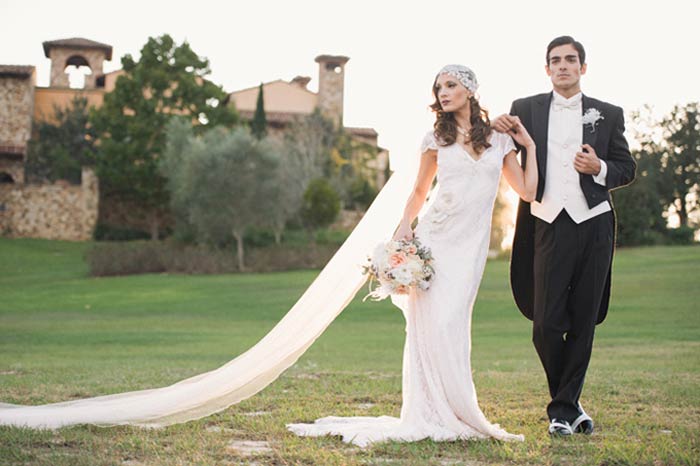 If the regal elegance of Downtown Abbey mixed with the 1920s fun and frivolity of The Great Gatsby struck a chord with you, why not incorporate the pizzazz into your big wedding day?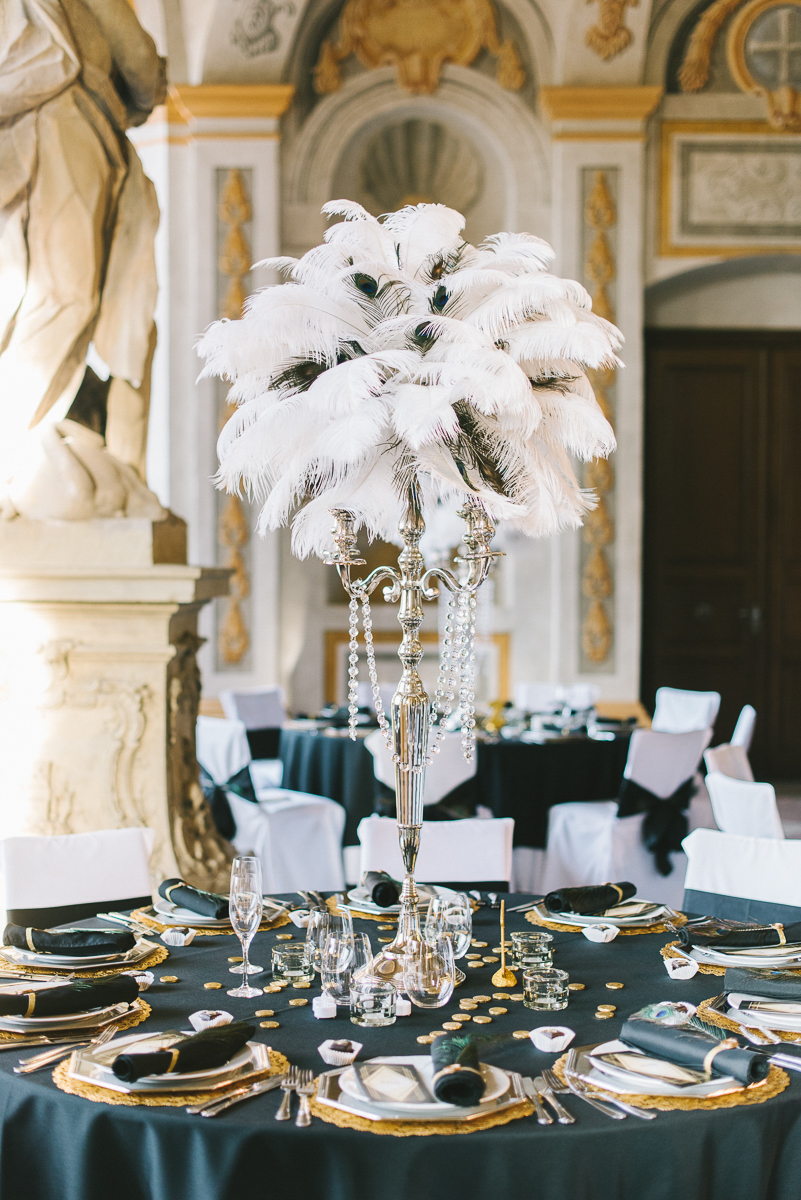 A large manor house is preferable and really sets the theme of the day. The devil is in the detail when it comes to the dress and would have been the focal point of the day for a 1920's bride. Art deco details, off white tones, boho flapper if preferable and too many pearls are not enough.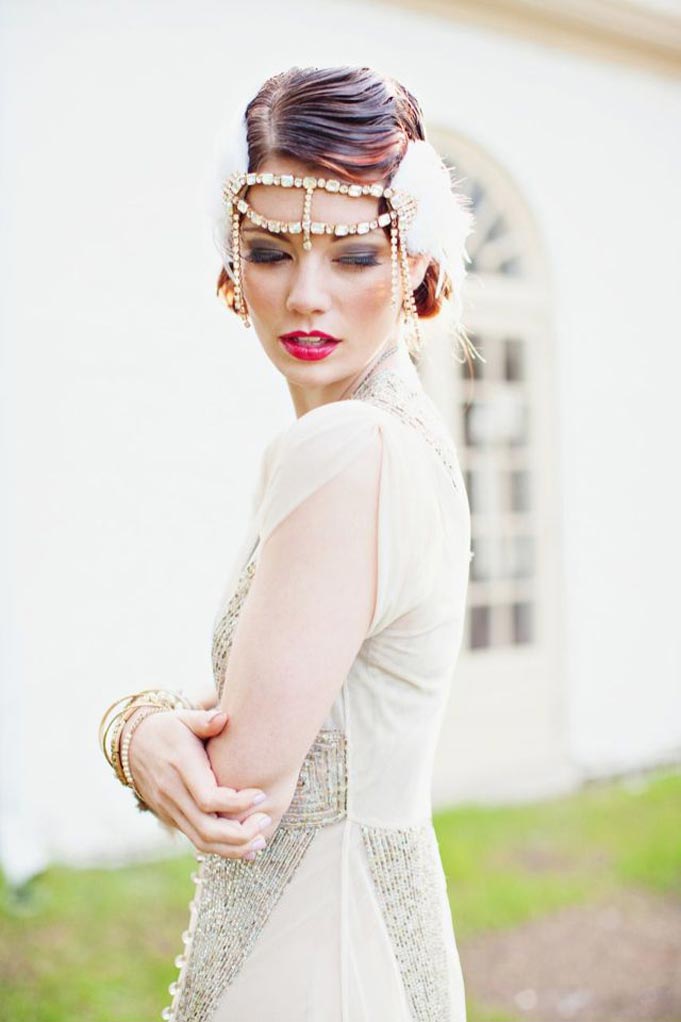 When night falls, the bride can cover up in a fashionable fur stole completed with a headpiece or feather fascinator. Bridesmaids will find comfort in some loose, drop-waist dresses and some cloche hats if you really want to bring about some 1920s authenticity.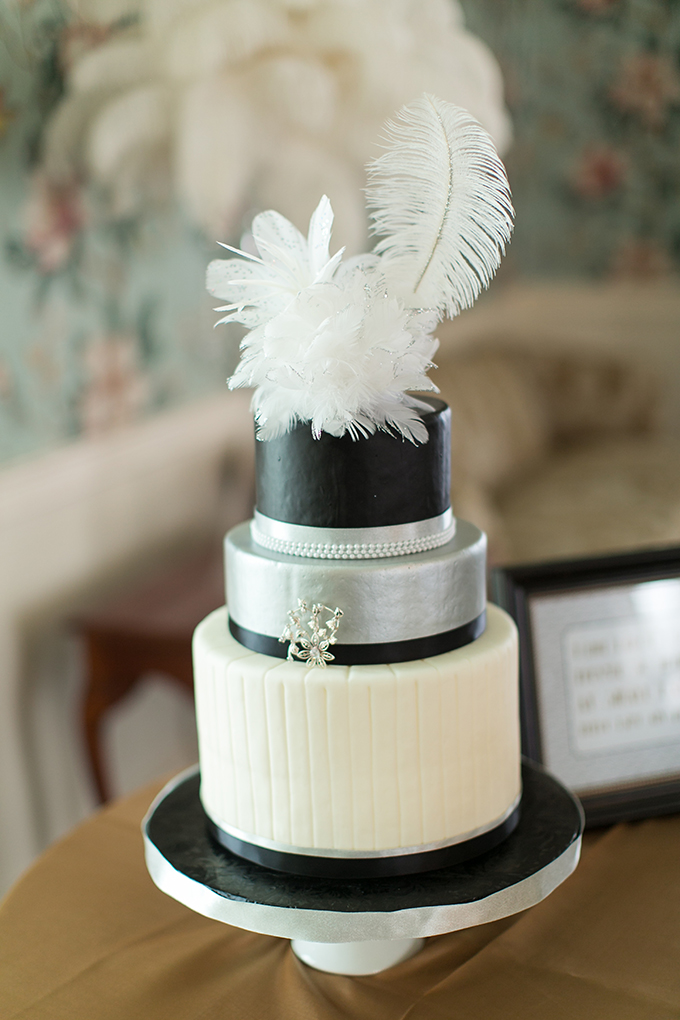 As for the food, your cake would stand out in a shimmering gold colour with unusual black and white desserts.
3/ RUSTIC THEME

Bring elements of the outside in for your big day by incorporating the organic beauty of nature into your wedding colours and theme. Green will be the prominent colour with a wild foliage bouquet, elegantly arranged with some amazing depths of colour.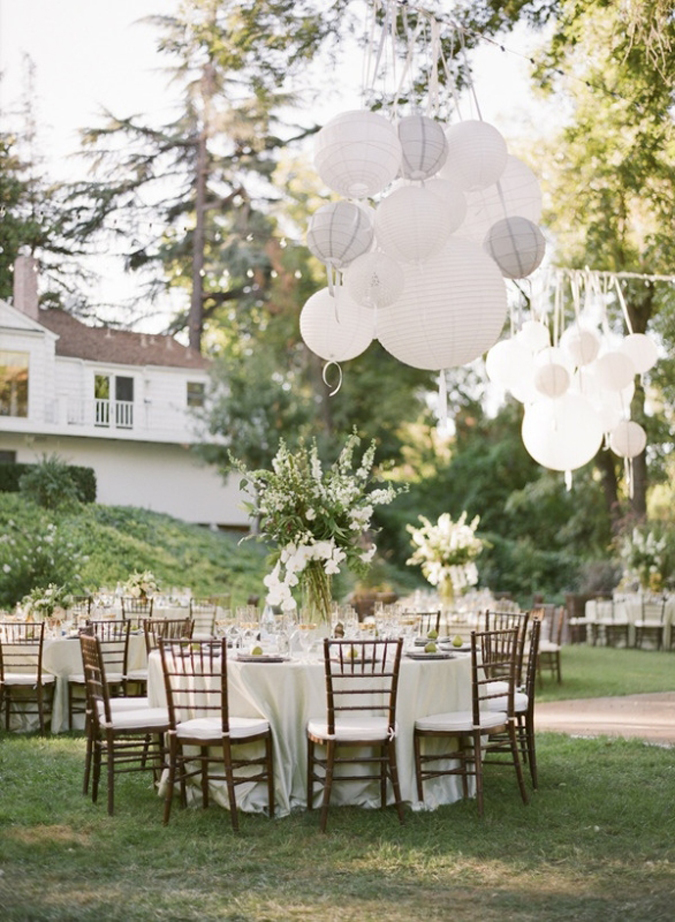 Your reception room will really bring the wow factor with guests when they experience the Mother Nature theme in full flow. Use stones and pebbles to adorn place names at your guests' tables, moss for your centrepieces and as a table decoration, branches for a sleek and rustic look around the room.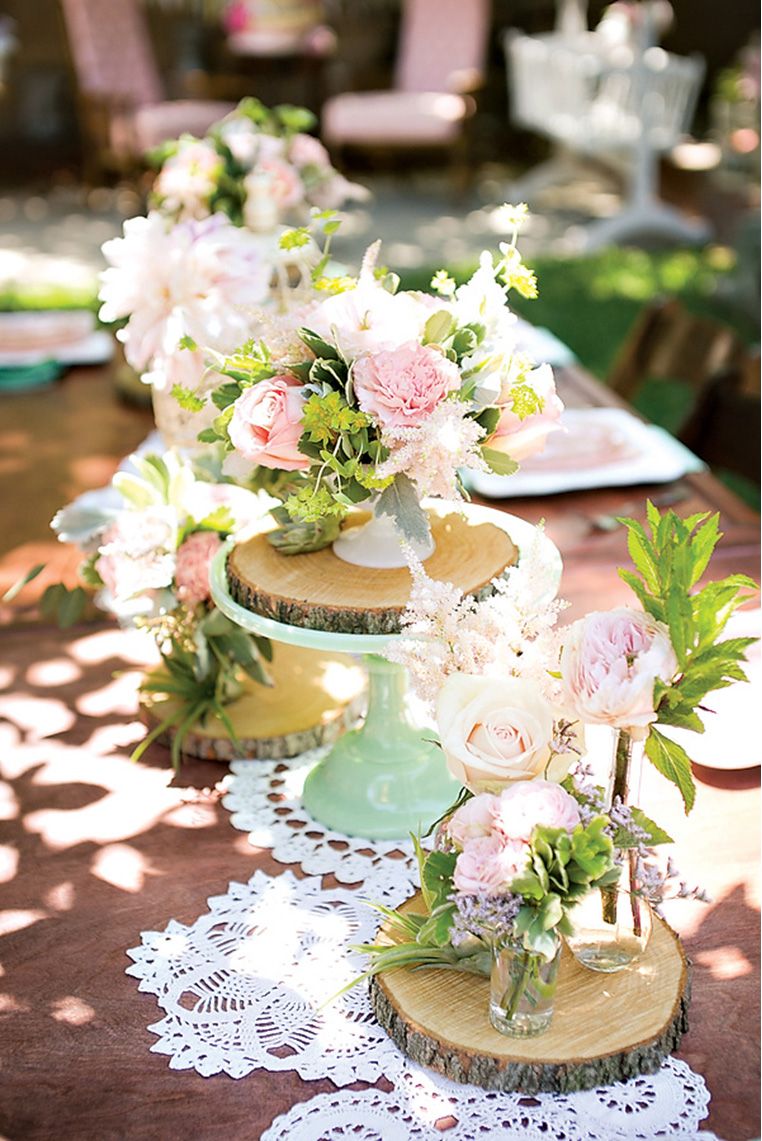 This will not only create a magical forest feel to the reception, but it is very budget-friendly also!
- Michelle Storey