The stress of planning the most important day of your life can break even the calmest of brides. Add the complication of divorced parents on either side of the wedding party to the mix and planning can become an emotional minefield. Whether your parents are remarried and on speaking terms or have not uttered a word to each other over the past decade – they will have one thing in common: your big day. No matter what, your family won't want anything to get in the way of your happiness. Organisation and clear communication in the months running up to your wedding can save a lot of hassle and confusion for your family on the day. Here's how to avoid conflict and ensure everyone feels included throughout the festivities.
The Guest List
It's one of the first roadblocks encountered in wedding planning is the guest list, whether you're having a small affair or hosting a gala there never seems to be enough space or money to invite everybody you want. This gets even more difficult when you factor in the family. You may feel like you have to sacrifice space for your close friends so that a gaggle of great aunts you've never met can attend your wedding, but unless your family is paying for the whole wedding then the choice is still up to you and your fiance. Allocate a certain number of guests to each parent that they can invite on their behalf, this way you shift the burden off of your shoulders and gets your parents to think realistically about who they want to invite and why. Don't be afraid to put your foot down and be firm on your guest list, it's meant to be the happiest day of your life after all!
Choosing Invitations
Many couples use the more modern approach of inviting guests on their own behalf instead of their parents' to join in the celebrations. This will avoid any feelings of awkwardness for your parents and their current partners. However, ask your parents if they feel comfortable using a more traditional style of invitation if you would prefer this, such as the bride's parents request the company of guests at their daughter's upcoming nuptials. The best thing to do is to discuss the wording with your parents.
Here Comes the Bride
Giving the bride away is one of the most intimate memories shared between a father and daughter. If you are lucky enough to have a great bond with your dad, this won't be an issue. If you equally have a strong relationship with your stepfather, this can pose quite a dilemma for the bride. Maybe both men can respect your predicament and agree to share your walk up the aisle to result in a win/win situation for everyone. Best buds with your mum? Many brides are choosing to walk up the aisle in style with their mum at their side. We can't think of a better way to show a bit of girl power. Some brides are also opting to walk up the aisle solo, which is another option.
Rearrange the Family Seating Plan
According to tradition, friends and relations of the bride and groom sit directly behind on the appropriate side with the first three rows reserved for family. Ask guests to intermingle during the ceremony to avoid clashes between guests and stepfamilies who may not speak. This way everyone will feel of equal importance. The reception seating plan is known to have caused many tears and tantrums in the lead up to the big day. It is chopped, changed and increased over a dozen times in the weeks prior. Adding step-families and divorced parents to the plan and organising family on the top table can prove quite tricky. If your parents disagree to share a meal together at the top table it can be devastating. The easiest thing to do in this situation is to have both sets of parents host their own tables near the head of the room. They can still feel important but relaxed enough to enjoy their evening with family and friends. Alternatively, you can bring in an old tradition of splitting both parents up, having the bride's mother with the groom's father and vice versa, provided both sets of parents get on. It's a great way of fully integrating the families too.
Discuss photography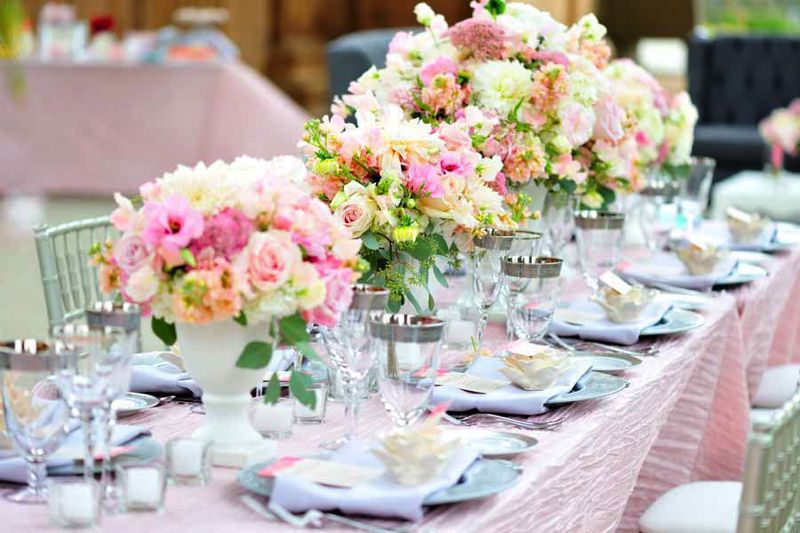 Wedding photos can be a very sensitive topic. Everyone will want a picture with you and your future husband on the day and family photos can stir up a lot of emotions. You may want a family photo with your parents. However, many former spouses may refuse to be in a photo together and instead want pictures taken with their current partner. Have a chat with your parents beforehand and see how you can accommodate their wishes on the day. Make sure to speak with your photographer in advance and explain the family situation. You can then draw up a shot list together and take a range of images to include your own family, as well as any step-families or partners.
It's your day
Remember the day is ultimately about you and your future husband as you begin a new journey into married life together. So, while you may want to respect your family's wishes, it's important to remind them what you want too.
- Ciara Moore