We love engagement stories at S&P Weddings, and we know you do to, so our friends at Marry Me Ireland have very kindly shared some of their favourite stories with us.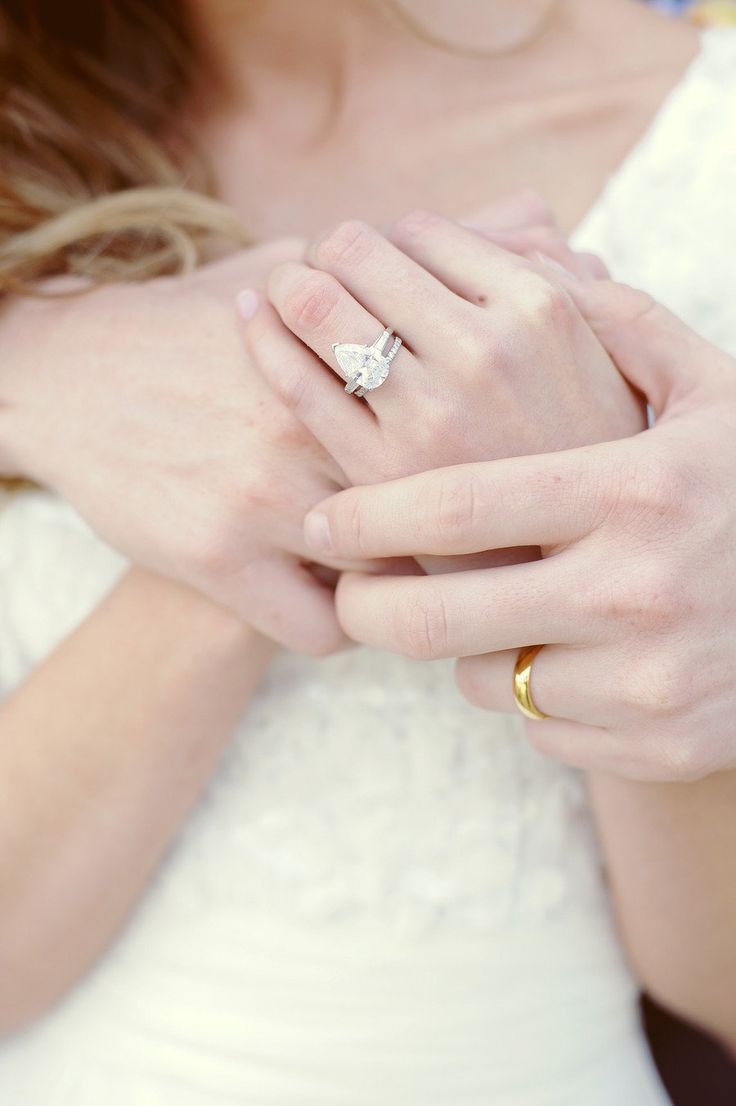 Sally and Tom
Sally and Tom were on holiday in Dubai. Tom had managed to keep the ring under wraps all the way over on the plane but hadn't had time to get it properly sized so he took one of Sally's other rings and popped out to a jeweller in a nearby shopping mall. He told her a little fib saying that he was off to check out some of the local buildings while she did a bit of shopping. A few hours later he returned to find a frantic Sally down at reception. She had made a complaint that her ring had been stolen from beside the bed! "I left it on the bedside table last night and when I went to put it on today it was gone." The poor maid was going to be in serious trouble if Tom didn't come clean, he had planned to propose on a rooftop restaurant over dinner that week but it had to be now or never. He got down on one knee, took out Sally's new engagement ring and to her amazement asked her to marry him. She agreed of course and Tom took out her old ring to a round of applause from the concierge and reception staff were relived to say the least.
Kay and Sean
Kay and Sean had been together for a few years. There was a time when Kay thought he must have been hiding a gambling problem as Sean never had a penny to spare. Little did she know, he had been putting money aside to buy her an engagement ring. Off they jetted to Puerto Rico, with Sean hiding the ring in the bag with the sandwiches on the plane. He nearly ate the head off the poor air steward when he tried to put the bag in the overhead locker. One night, after another large measure of Dutch courage he got Kay out onto the balcony of the apartment and asked her to be his wife; she of course accepted. Then he was so excited he got even more intoxicated, fell flat on his face into a pavement, sent Kay flying, and had to get seven stitches in his head! When they got back to Ireland everyone assumed that Kay didn't like the ring he chose judging by his injury. He looked like she had hit him with the frying pan.
Cian and Yasmine
Cian and Yasmine go everywhere together; they love the same music, share the same friends and are the best of friends. Back in October 2015, there was talk of the two getting engaged and Cian was thinking of a way to propose. He took Yasmine off to Paris, they had a beautiful sight-seeing trip around the most romantic city in the world and then they came home. Poor Yasmine's mother had to put the champagne back on ice when they returned – Cian certainly knew how to keep them all guessing. Then, on an ordinary working day, Cian left work, travelled to Dublin and back, bought the ring and got home before Yasmine was any the wiser. In the traditional custom he went to Yasmine's father to ask for her hand and of course, Robert agreed. Yasmine was showered and in her pyjamas that night waiting for Cian to curl up with her on the sofa and watch their favourite show, "C'mon," she said, "hurry up." In came Cian with a bouquet of flowers, shaking like a leaf. He got down on one knee and asked Yasmine to marry him. She said yes.
Roisin and Cormac
Cormac and Roisin had to go all the way to Sydney to meet, despite the fact they were from the same town in Ireland. Cormac knew she loved Kinder Eggs and so hatched a wonderful plan to ask her to marry him. Whilst staying at a gorgeous hotel in Brisbane and Roisin was in the shower, Cormac took a Kinder Egg, unwrapped it, took out the toy from the little yellow capsule and replaced it with a stunning diamond ring. Re-wrapped the egg (which wasn't easy) and popped it onto a plate with a glass of wine for Roisin to enjoy on the balcony overlooking the River than runs through the centre of Brisbane. She came out onto the balcony, drank some wine, opened the kinder egg, ate the chocolate and left the yellow capsule on the plate! This wasn't how Cormac had envisioned it! He grabbed the capsule, opened it, and showed her the ring and said the four magic words – Will you marry me?
Sarah and Mac
Sarah and Mac loved to travel around Ireland with their daughter Tanya. One weekend they took a trip down to the Lodge at Ashford Castle and Mac surprised Sarah with a video he had made of Tanya and of all their photos and happy memories. He used the Beatles song, 'When I'm 64' as the soundtrack, which was the perfect song for which to ask Sarah to be his wife. She was totally taken by surprise, he had even gone to the bother of getting the ring sized by asking Tanya to trace around her hand with a marker a few weeks previous and had given the sheet of paper to the jeweller. Sarah couldn't believe someone had gone to so much work to create such a romantic gesture for her. He presented her with the ring, asked her to wear it and slipped it on her finger. Sure enough it fit perfectly just like them.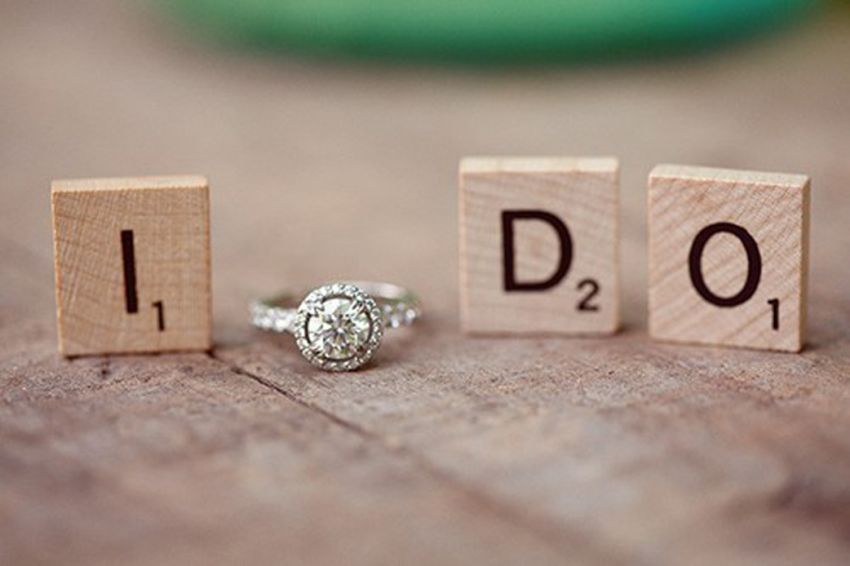 What works best?
According to Marry Me Ireland, "In our experience most Irish couples don't want to be proposed to in a public place (for example, one we heard in the London Eye – but it goes very slowly and you share a capsule with other tourists, to the annoyance of Irish-born Tom, whose engagement photos have four Japanese tourists in the background). You also have to watch out for the weather, (poor James had thought a gondola in Venice the perfect spot – until the fog rolled in.) Most brides want personal and romantic gestures but not necessarily grand gestures. We loved the story of a couple who proposed over a picnic in the Botanic Gardens – as Paul had set up a camera on timer, and caught the exact moment Jenny said yes – definitely one to show for the grandchildren!
­Marry Me Ireland is Ireland's only professionally accredited celebrant organisation. Its members are trained to conduct public weddings, civil partnership. They offer a bespoke service, writing each ceremony with the couple so it is personal and unique.