This is definitely something you're going to have to watch out for in Ireland. No matter how well you think you've planned a summery picnic-style engagement shoot in June, you could be hit with a monsoon. But don't panic. While you can't control the weather, you can still have a successful engagement shoot and think of it as a dry run for your wedding (metaphorically speaking, anyway). We all pray for good weather for the day of the wedding, but we can't even guarantee that, so at least an engagement shoot on a bad day will prepare you for less than perfect wedding weather.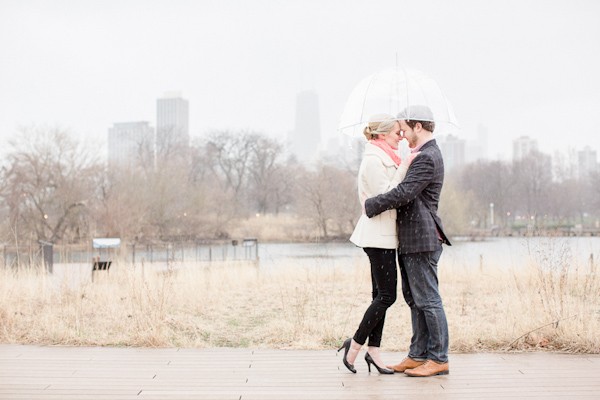 Layer up
Starting with your clothes, it's essential that you have layers for your engagement shoot, and that goes for relatively warm days too. The weather in Ireland can go through several seasons in the space of an hour so it's better to be prepared for the worst. It's also better to be layered than to simply dress in a big woolly jumper in case you get a little warm throughout the session. (unless you're shooting in the depths of winter, in which case the chances of you wanting to take the jumper off are pretty slim). Boots are always a good option too, for warmth and for protection from rough terrain.
Have umbrellas on standby
Whether it's rain, sleet or snow, it's good to have a few umbrellas on standby. Yes, a few. If you are shooting in rain, you might want a few options, whether that's you both with umbrellas or just one big umbrella to cover you both. You might also consider shopping for a particularly cute umbrella if it's going to feature in your engagement shoots. Also, we know they're not everyone's cup of tea, but it might be a good idea to invest in a cute hat to protect your hair. If it's windy or raining (0r both) you'll want something to protect your tresses.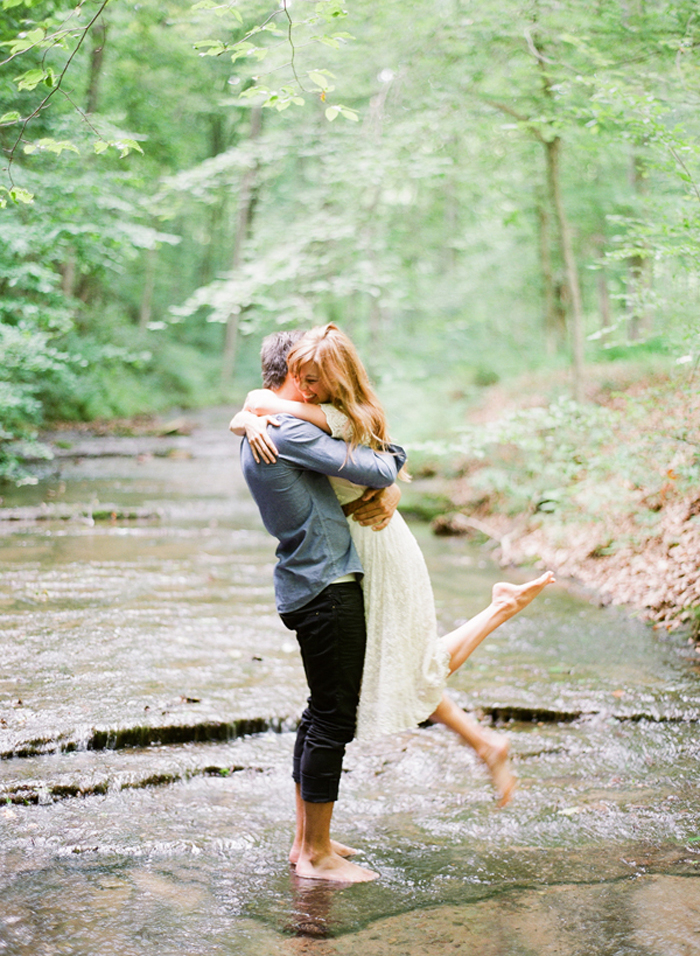 Maximise your daylight
This one especially goes for winter engagement shoots. Know when you're going to get the best daylight and start as early as possible to get the best out of your photographs. Bad weather might already be hindering your natural light, but it's something a good photographer will be well versed in and prepared for. However, when it comes to daylight, once it's gone, it's gone, so get out as early as you can to maximise the natural light you have.
Have back up locations
If your dream location really only lends itself to sunshine, you'll definitely need to have a backup ready to go in case your summer day turns into a torrential downpour. There are plenty of outdoor, slightly sheltered locations you can consider, but bear in mind, this is Ireland, so one of your backup locations should still be indoors, for that really horrible weather that makes your outdoor engagement shoot impossible. Don't panic, just pick a romantic or meaningful spot. Even an at home shoot might be the best idea you could have.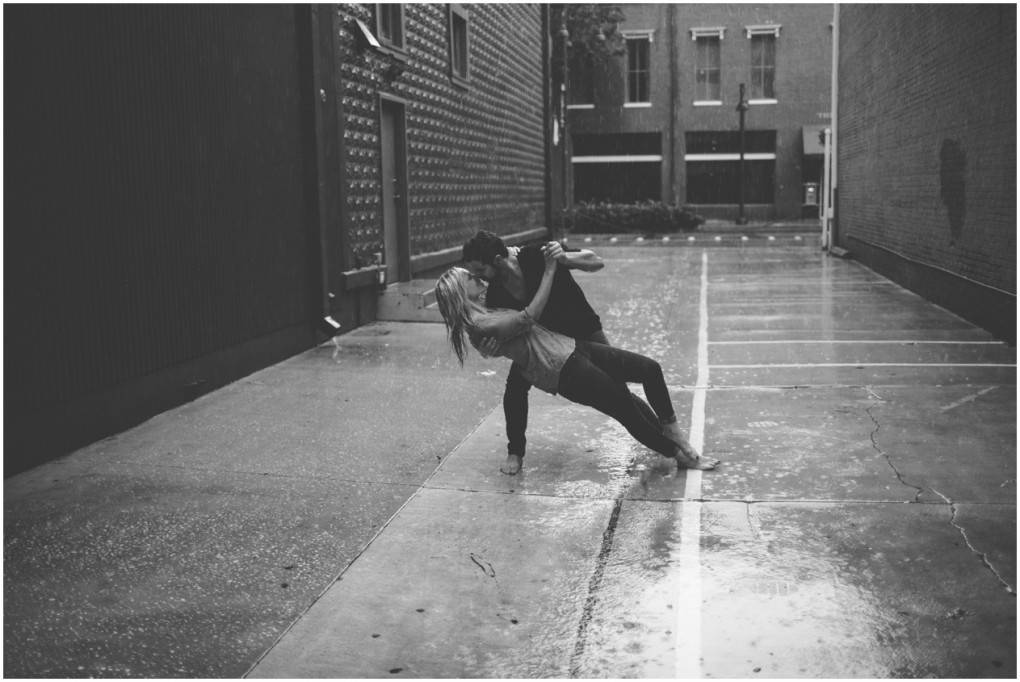 Embrace it
Some couples might plan their engagement shoots down to a tee, with perfectly chosen outfits, professionally-styled hair and on-point poses. However, it's important to not be too ridged when it comes to your engagement shoot, especially if the weather turns on you. If the heavens have opened up and there's nothing to be done, consider embracing it! Dance in the rain, hug, laugh, play, whatever you like. Some of the most romantic engagement photos have come from truly awful weather.
Image credits: Rain: Kristin La Voie Photography | Forest: Cassidy Carson via Snippet & Ink | Alley: Shutter Life Productions