This inspirational table shoot comes from Katya Koliban Photography and is set in the ever-fashionable 25 Fitzwilliam Place. With hints of blush pink, green and orange, the colour scheme is one that is both timeless and elegant. The wonderful Elk Stylist created four different seasonal looks that were created with only minors changes, proving that one can adapt any theme to transcend the seasons. With the overall inspiration stemming from her love of the smaller details, 'I love the finer details just as much as the giant installation pieces.'
Winter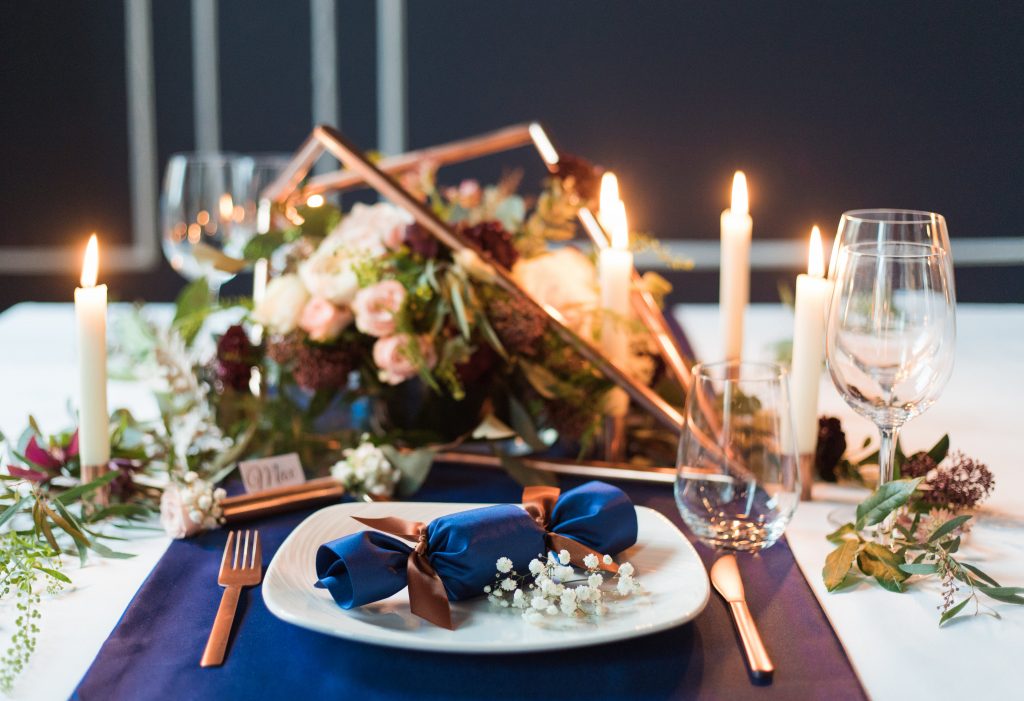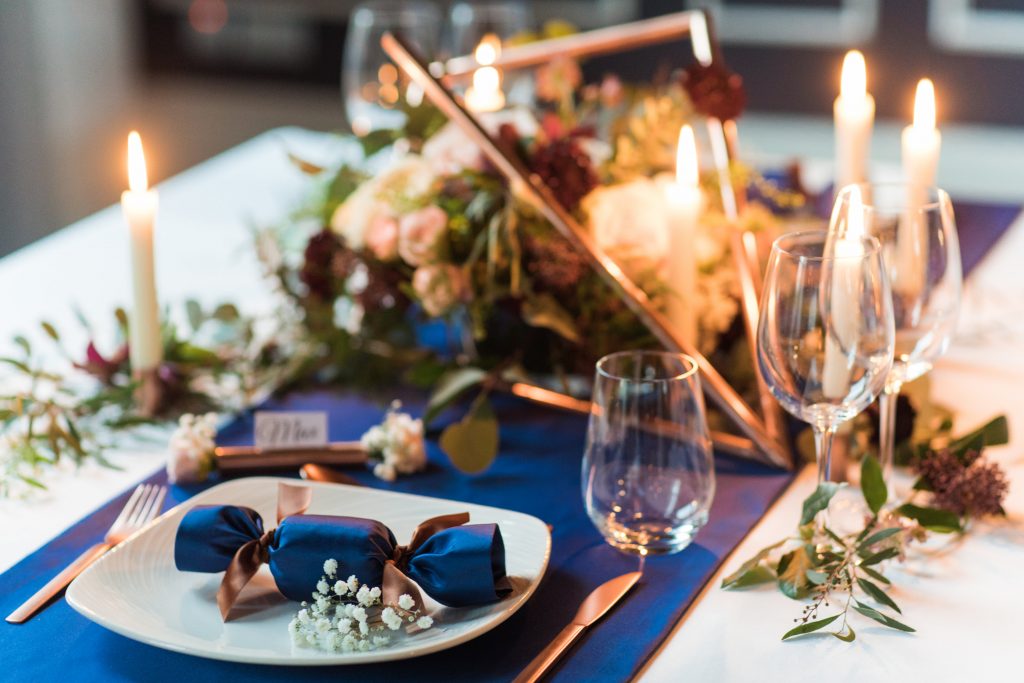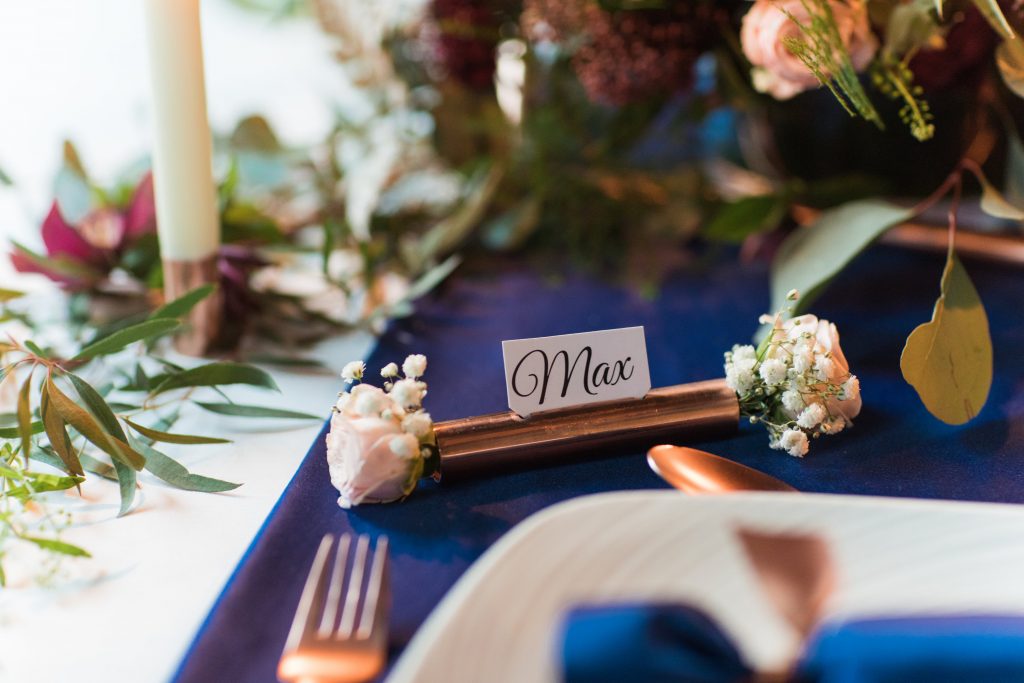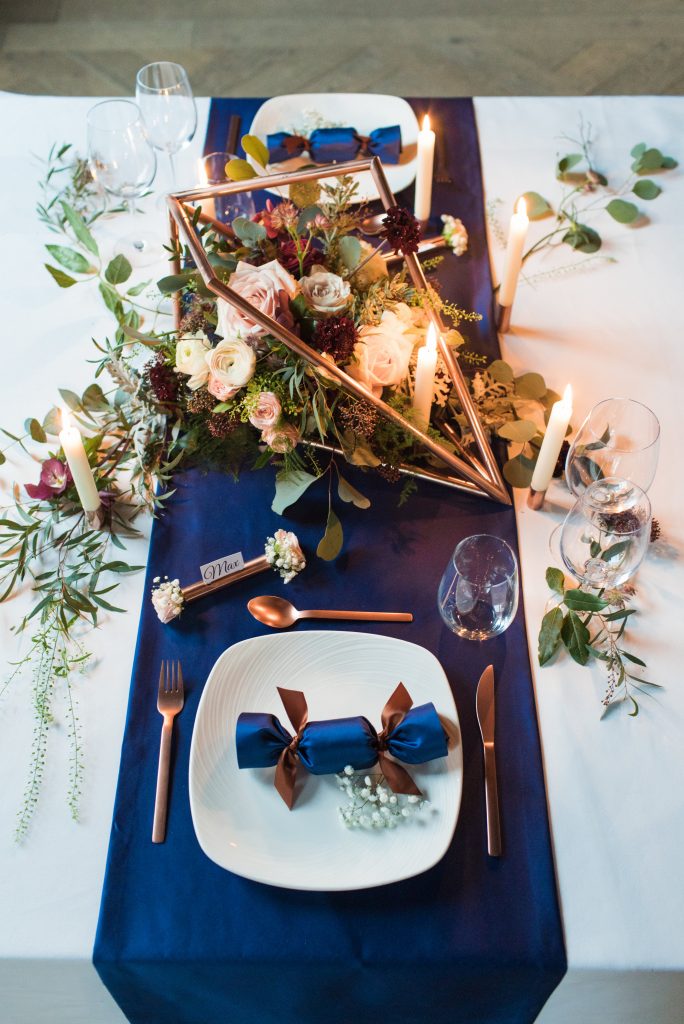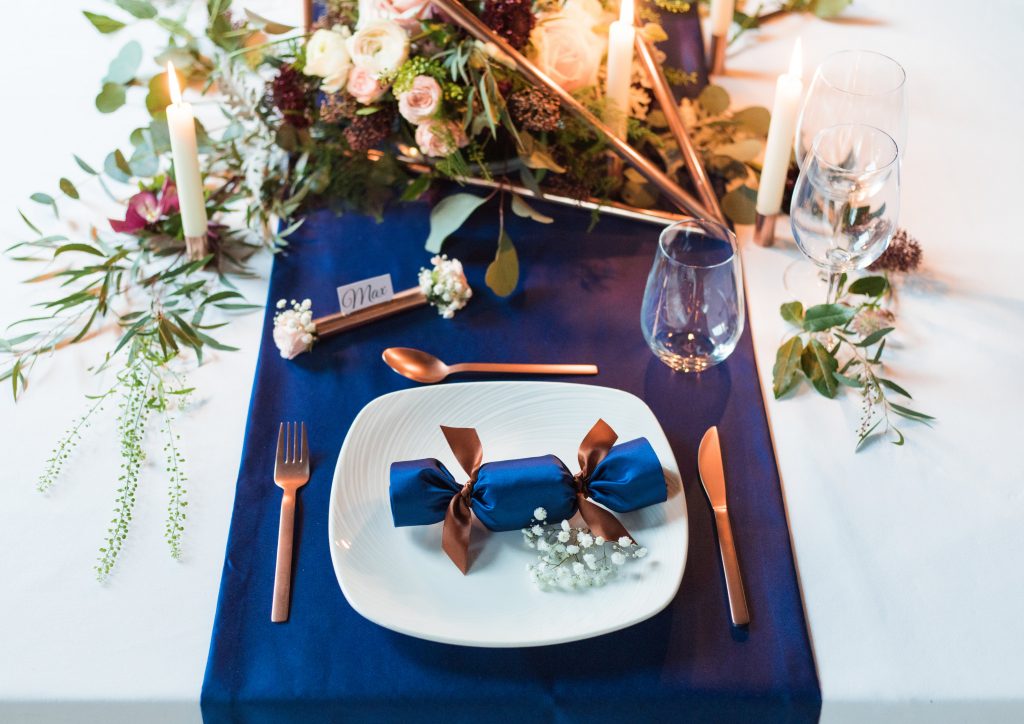 Autumm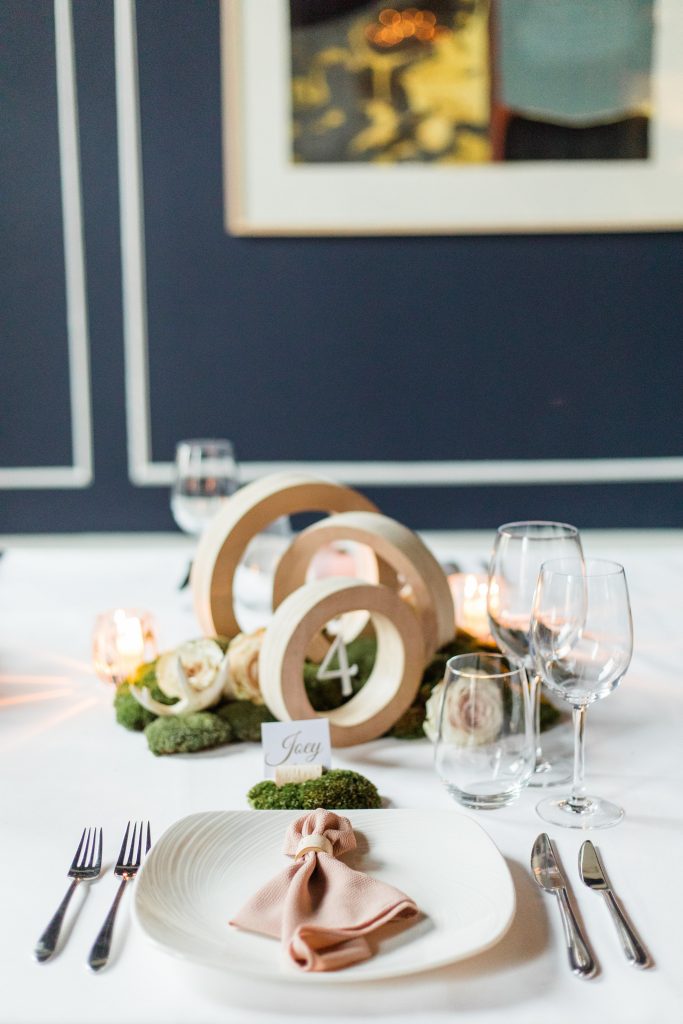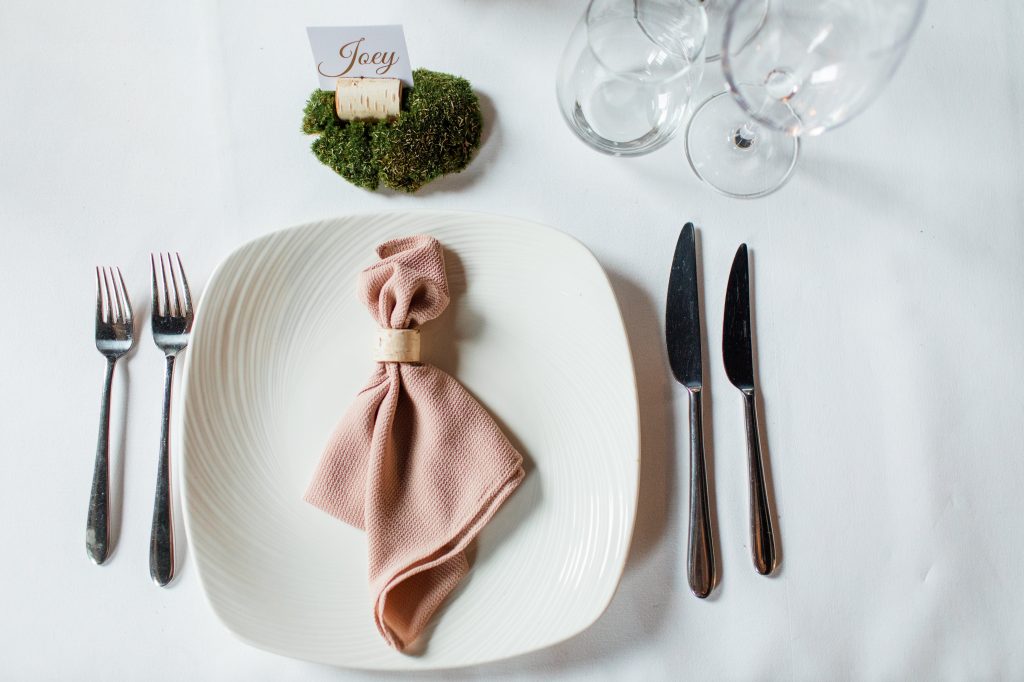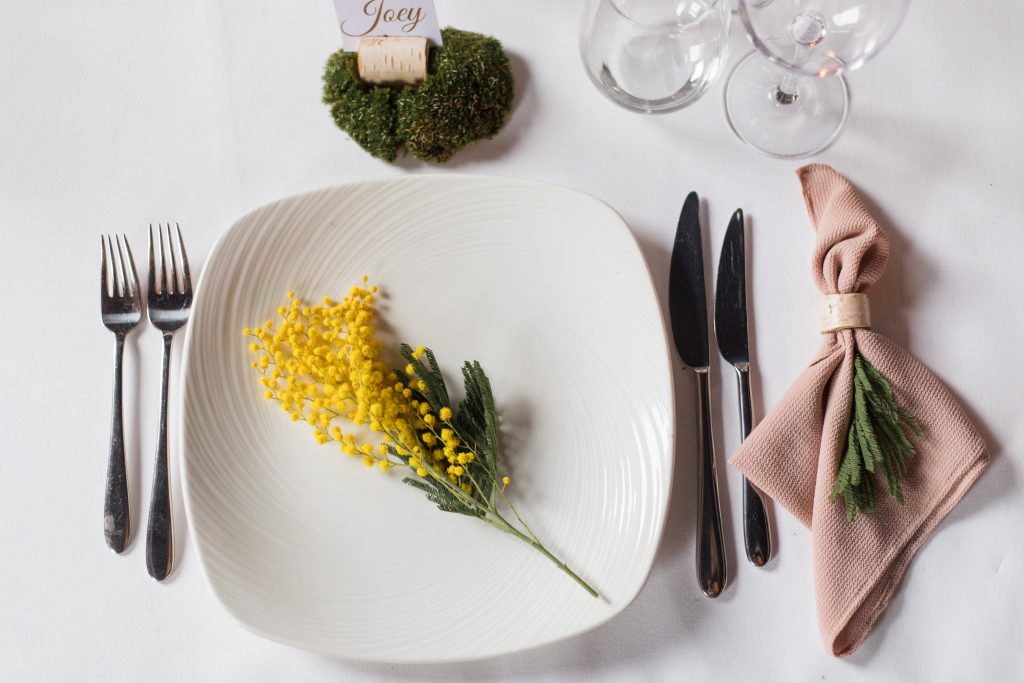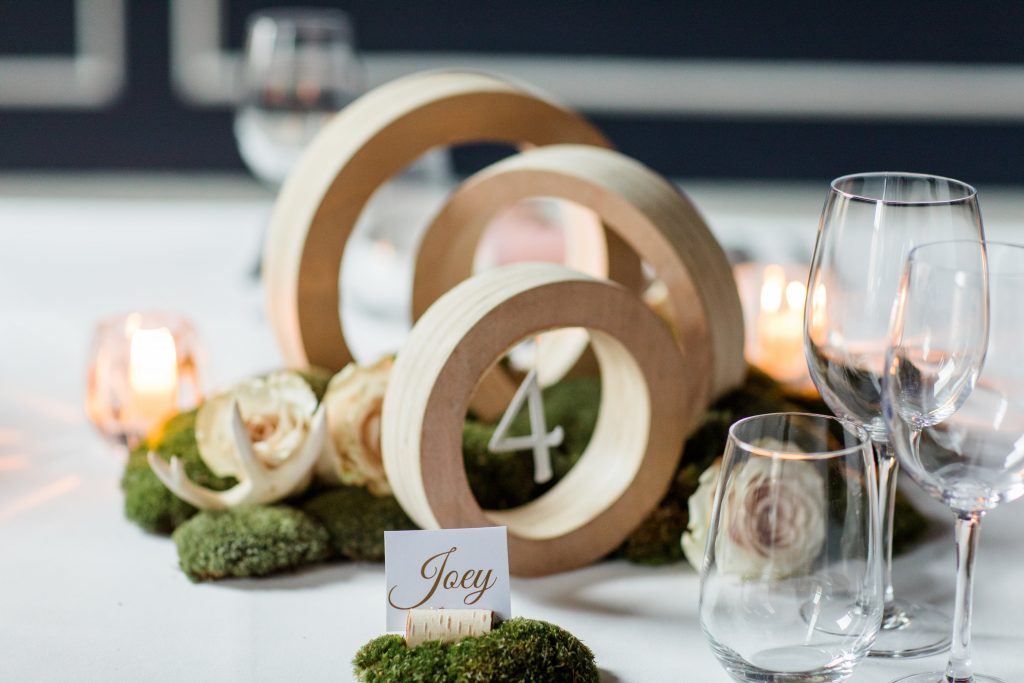 The Wood Circles and moss centrepiece was inspired by Autumn. This look is modern and yet soft with a natural colour palette. The wood circles theme is carried through to the name holder and the napkin ring to give a complete the look. 
Summer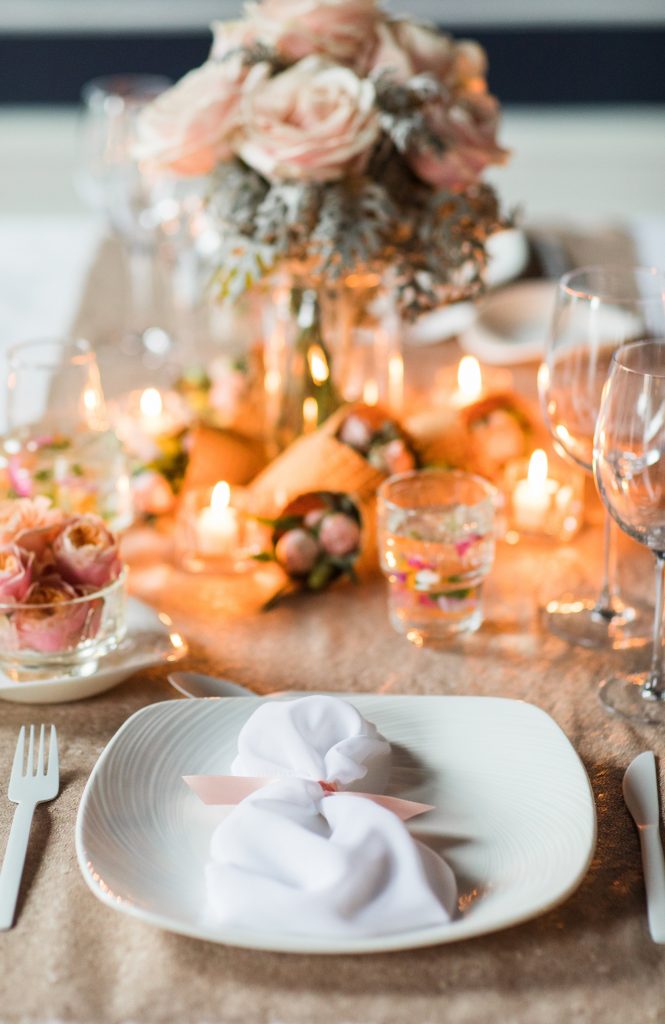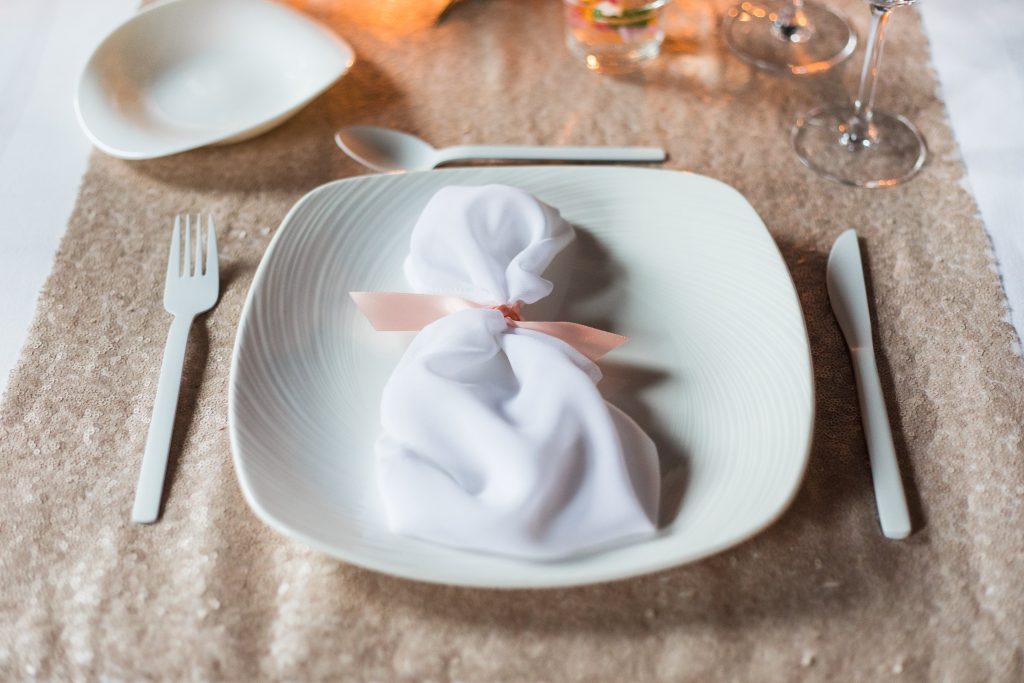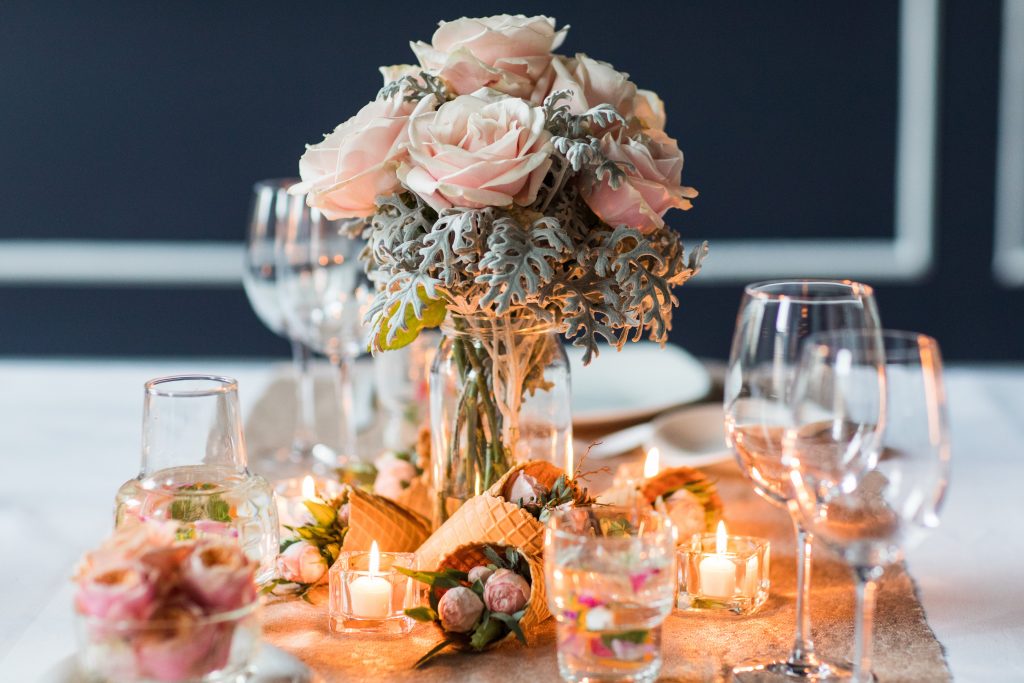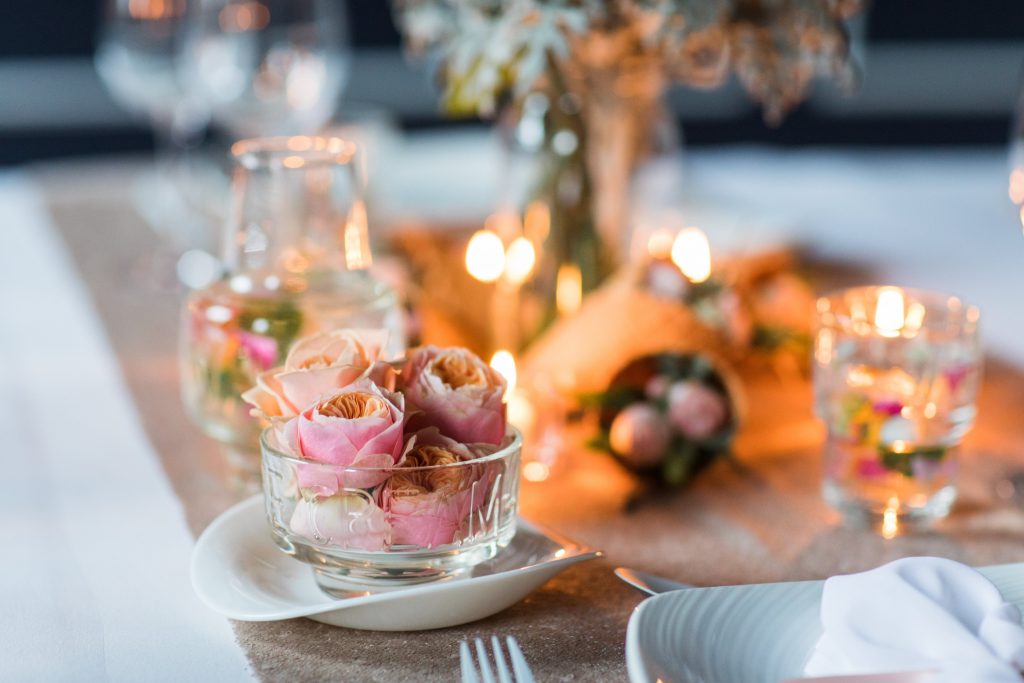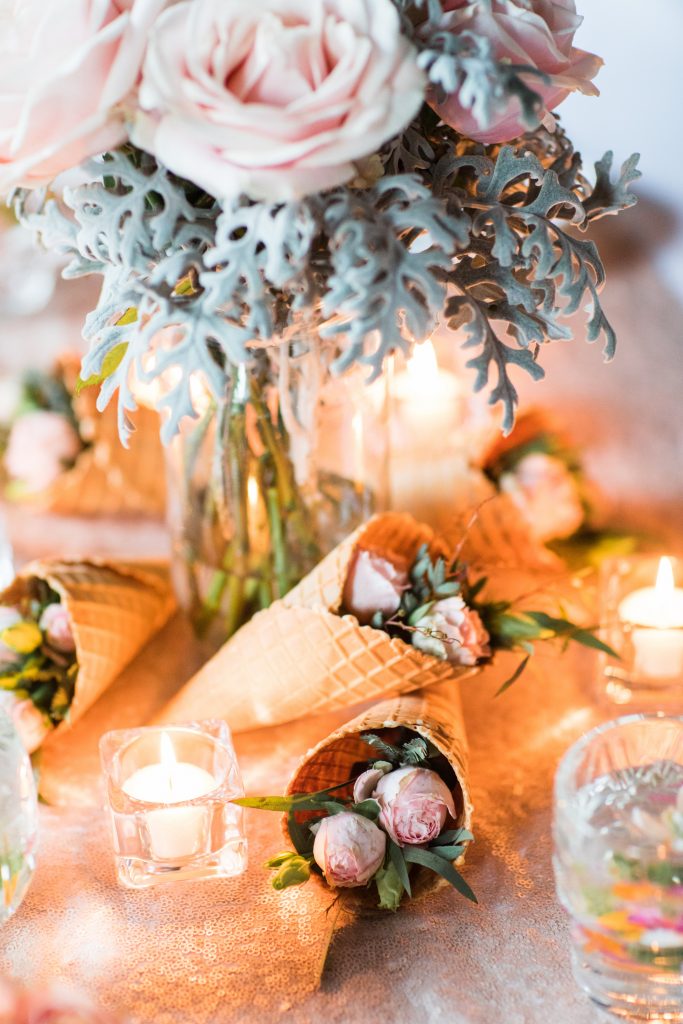 The soft Pink Sequin setting is inspired by Summer. This is a more playful look using ice-cream cones as vases for the beautiful pink roses. To continue the playful look I have added petals to the ice cubes of the water jug and used a sparkling sequin pink runner. All of the cutlery and dishes are white to match the ice cream cone vases. 
Spring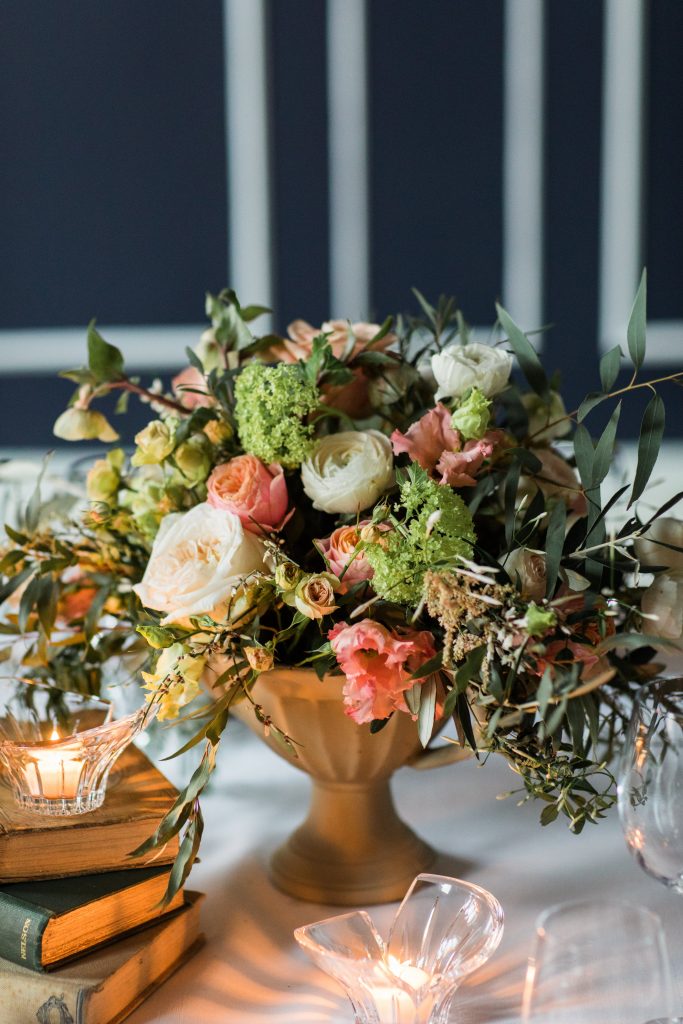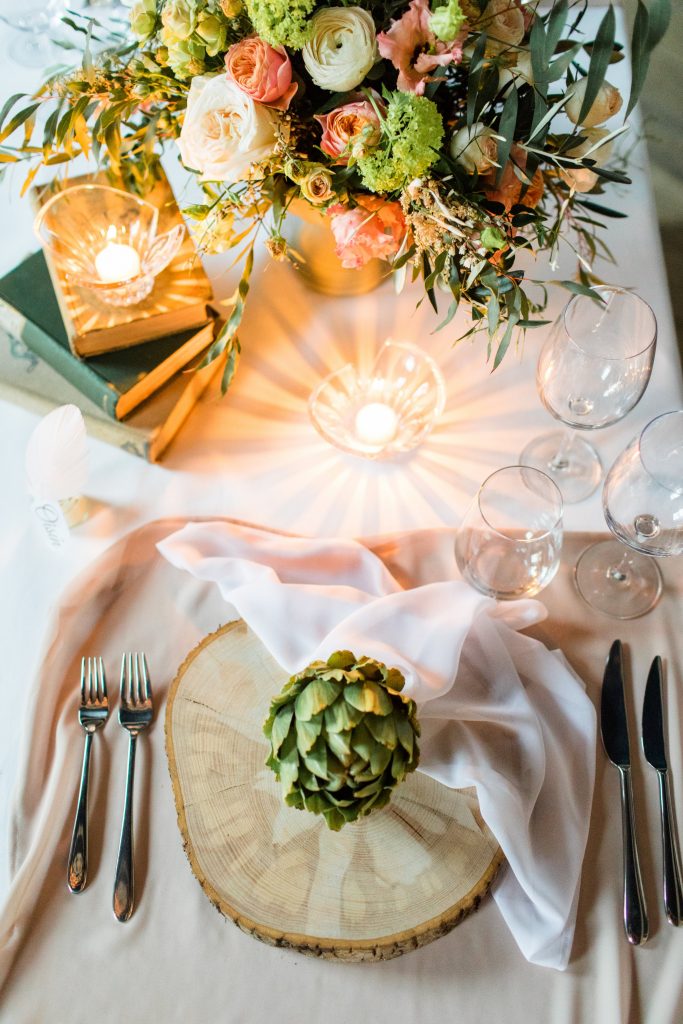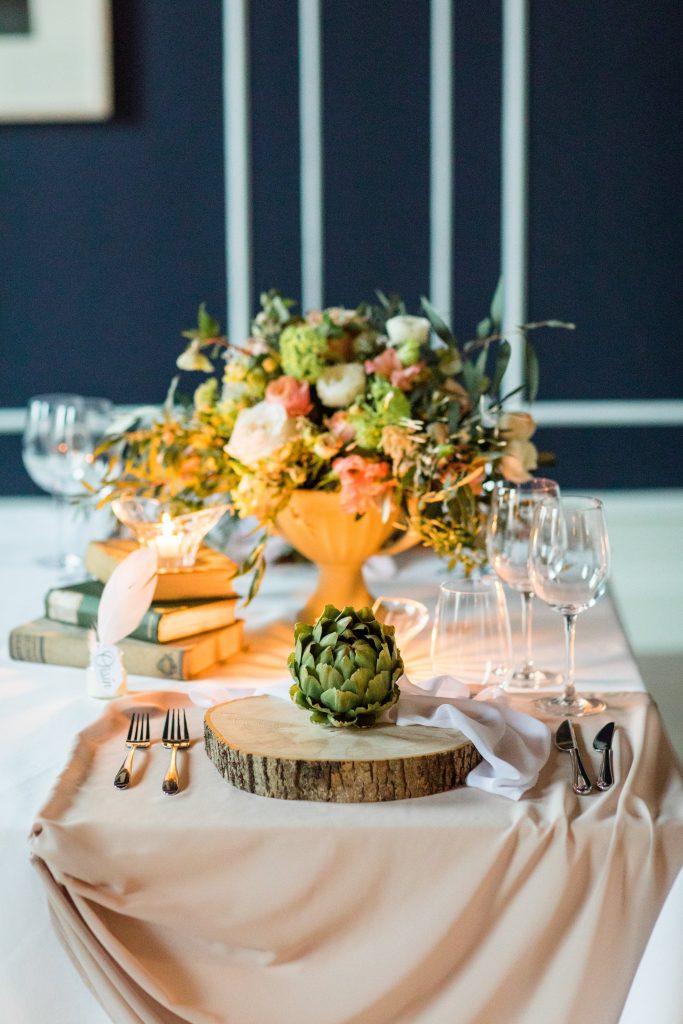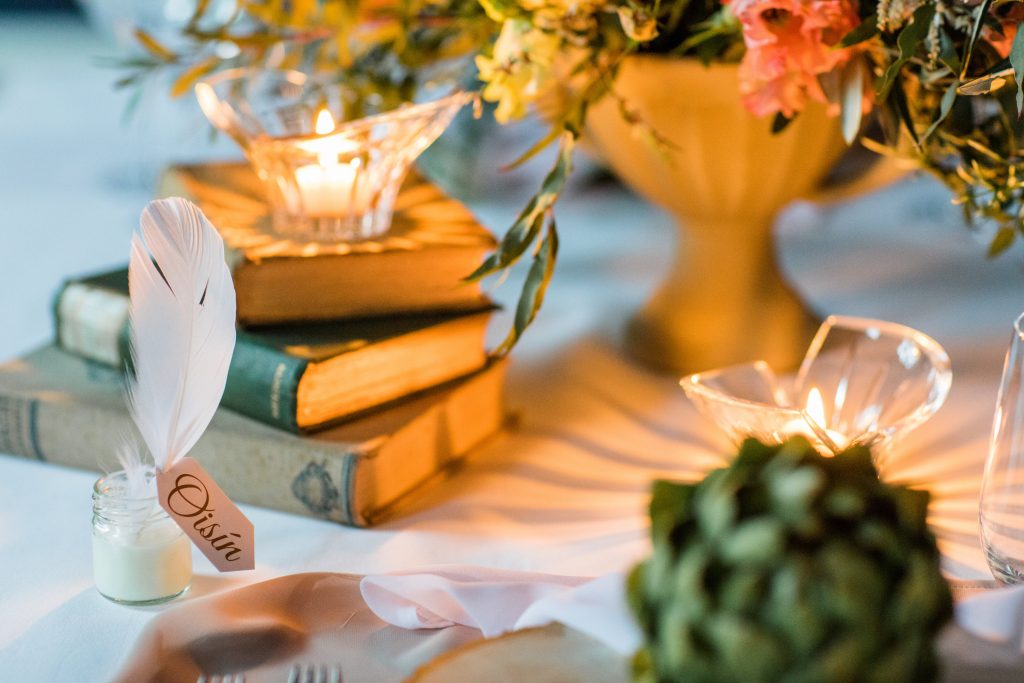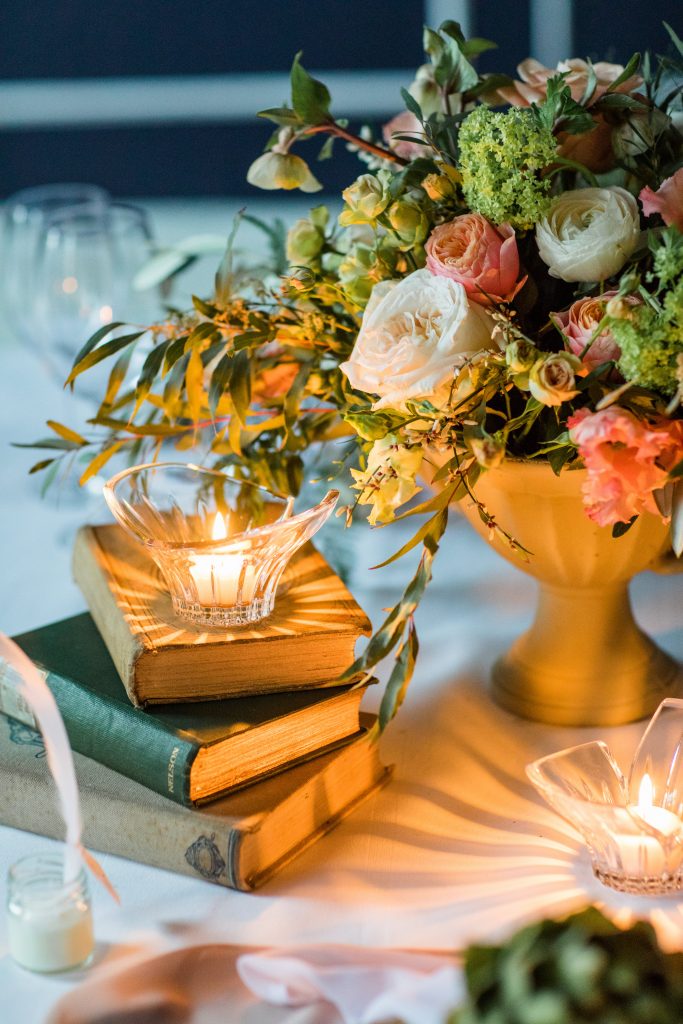 The inspiration for this table-setting came from Spring and Literature. With beautiful Waterford crystal candle holders giving off an ambient glow that looking like the rays of the sun and signifies the start of another day just as Spring signifies the start of new life. The old books are coupled with a quill and white ink set and a name tag tied to the quill. The wood place matt has an artichoke heart in the centre to give a strong aesthetic to the setting. It is a romantic and grateful nod to all the guests who are sharing this special day with hearts full of love and support.