Christmas is undoubtedly the most wonderful time of the year, and the perfect season to tie the knot. Visions of cosy fireplaces, mulled wine and sumptuous candlelit banquets come to mind, and Tamara McElroy, Wedding Coordinator at The Johnstown Estate has some top tips on how to make your winter wedding a truly magical occasion.
Weather – Plan for the Worst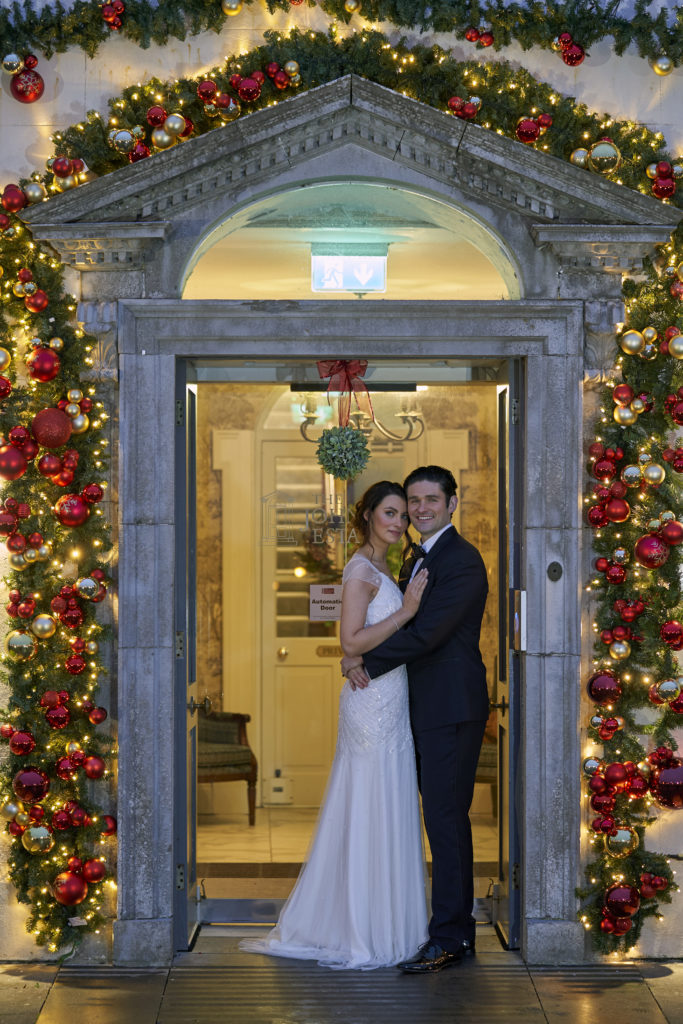 At the best of times, Irish weather can be unpredictable, but no more so than during the winter months. You could be lucky and wake up to a bright, crisp day with a blue sky, or more likely, it could be windy, rainy and generally disagreeable. Avoid weather-weary guests, too cold and uncomfortable to thoroughly enjoy themselves, and plan your day to minimise the amount of waiting outdoors. A great way to do this is to hold both the wedding ceremony and reception in the one venue. Most hotels now boast dedicated ceremony rooms that you can dress to your liking, allowing you to put your stamp on your 'I dos'. However, opting to hold the entire day in one location will not only help guests stay warm, but also reduce their travel worries. Nobody likes driving in icy conditions or through heavy winter rain or snow!
Stay Cosy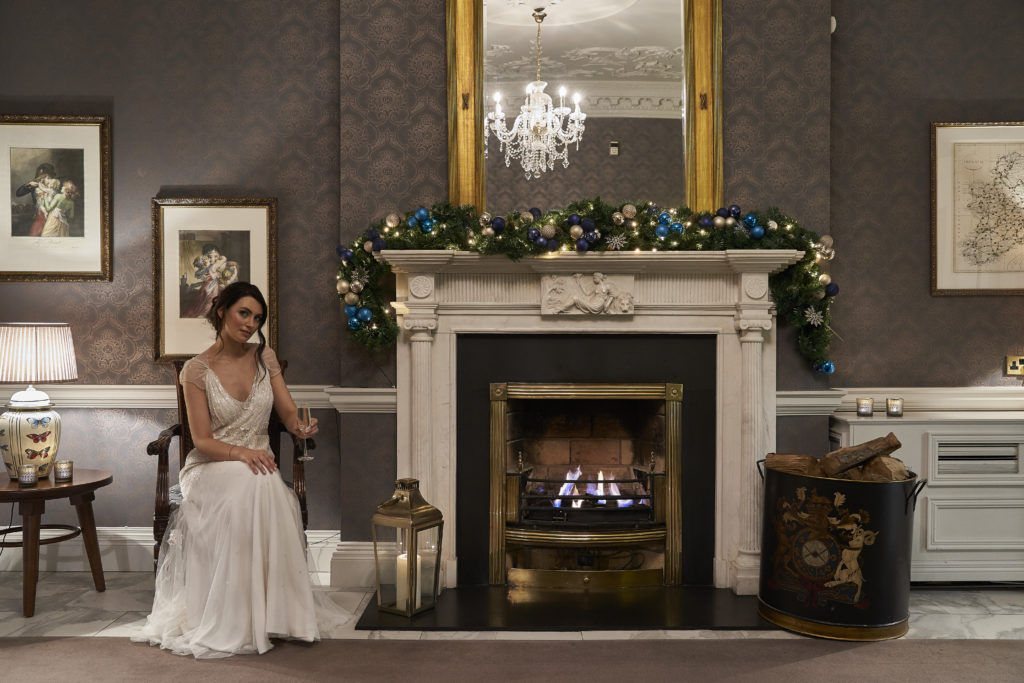 Everybody likes to be warm, and this is important to consider when choosing outfits for your bridal party. While bridesmaid dresses tend to be on the light side, summer or winter, you can accessorise for the season in hand. Consider dresses with long sleeves and opt for coordinating fur or feathered capes or indeed even a cashmere wrap to keep out the chill. These items will be much appreciated while all parties are outside greeting guests or during photography.
Regardless of the season, rain is always a possibility, so another nice touch that will also look great in photos are personalised umbrellas. Have them on standby, and even if they don't get used, they are a great memento of the day.
If you are planning on a church wedding, remember that churches are often large, cold and draughty venues. Offering a basket of pashminas will ensure those guests who might find themselves a little underdressed and chilly can stay warm. These coverups will be especially appreciated later in the night when guests may find themselves nipping outdoors seeking a breather from the dance floor! For something different, consider having a comforting tea van at the church, this will allow guests warm their bones after the ceremony and mingle while you greet each and every one.
Warm Welcome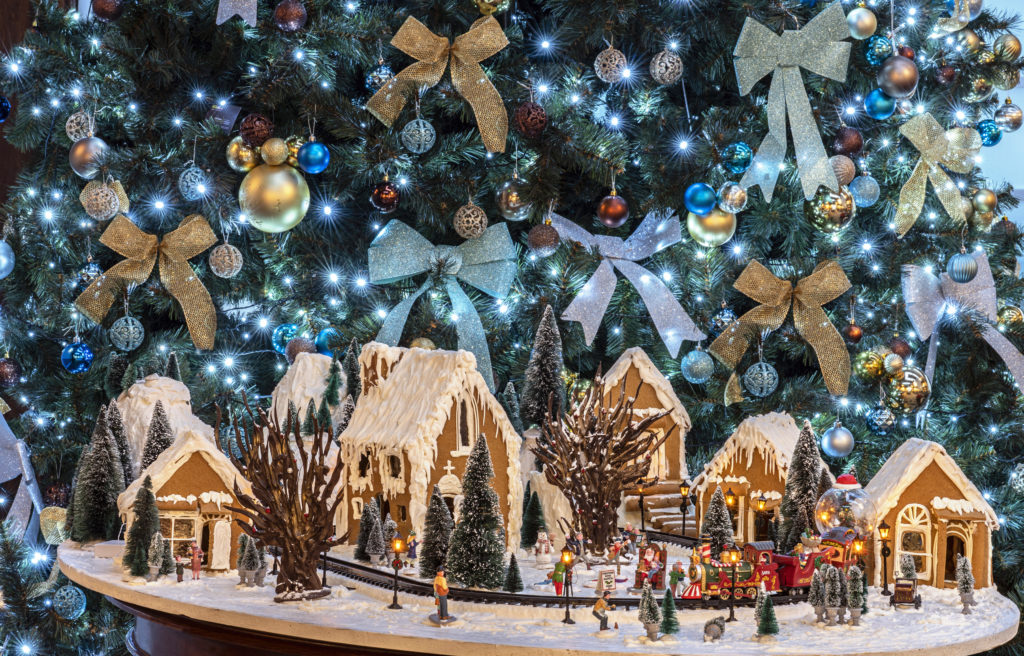 On arrival at the reception venue, a warm welcome will be much appreciated by all of your guests. Serve seasonally appropriate drinks and nibbles; hot chocolate and mulled wine accompanied by festive treats such as warm mince pies, hot scones with jam and cream, or gingerbread biscuits. A Crêpe van is another excellent option and is the winter equivalent of an ice-cream van. Not only will your guests enjoy queuing for these delicious snacks, but they are also a great way to spark conversation and get the party started.
Nothing says cosy like fireplaces and candlelit reception areas for your winter wedding. If your wedding venue has a fireplace, then make use of it, and create a focal point that guests can gather around and chat. Indeed, you can carry this warmth throughout your entire day with the introduction of candles and lanterns. From your ceremony to the décor choices and centrepieces at your reception, all can be lit up using fairy lights and lanterns.
Consider your Photography Options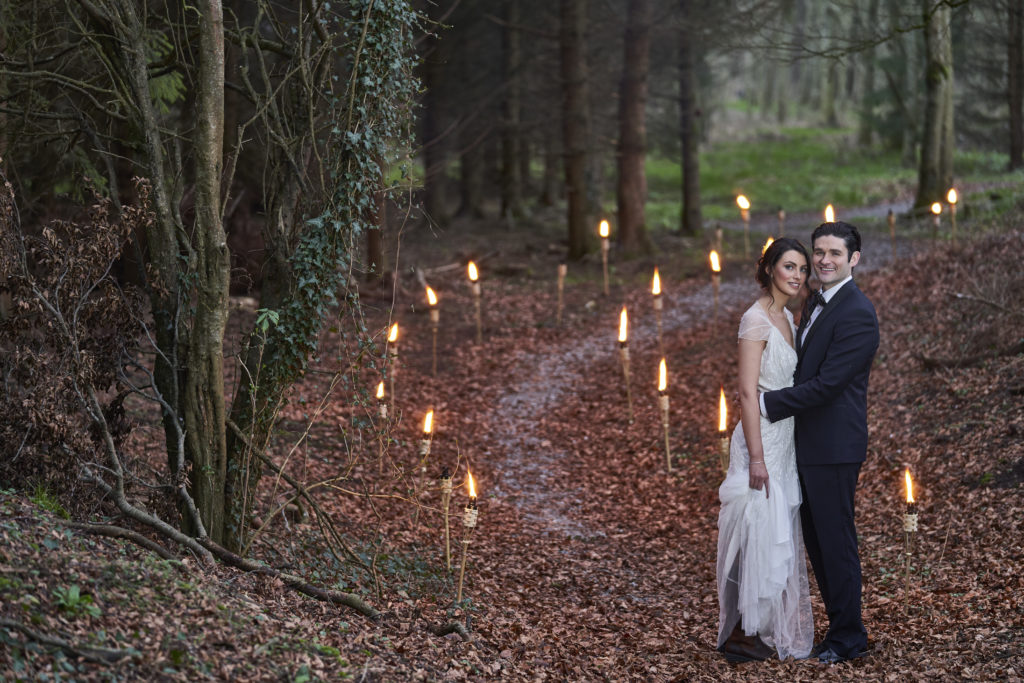 Light is limited at this time of year, and it may be twilight by the time you are ready for photography. Speak to your photographer about this and discuss what outdoor backdrop will look well in this light. Consider props such as candles, torch lights and sparklers to enhance and give a real wow factor to the finished photography. Always make sure your venue has a luxurious and festive interior option, as in winter it may be just impossible to venture outside due to bad weather. Plan for the worst and ensure you have alternative footwear for shots outside as your feet may get muddy or wet, a pair of wellies can really add some fun and originality to the photos.
Christmas Colour Theme & Festive Decoration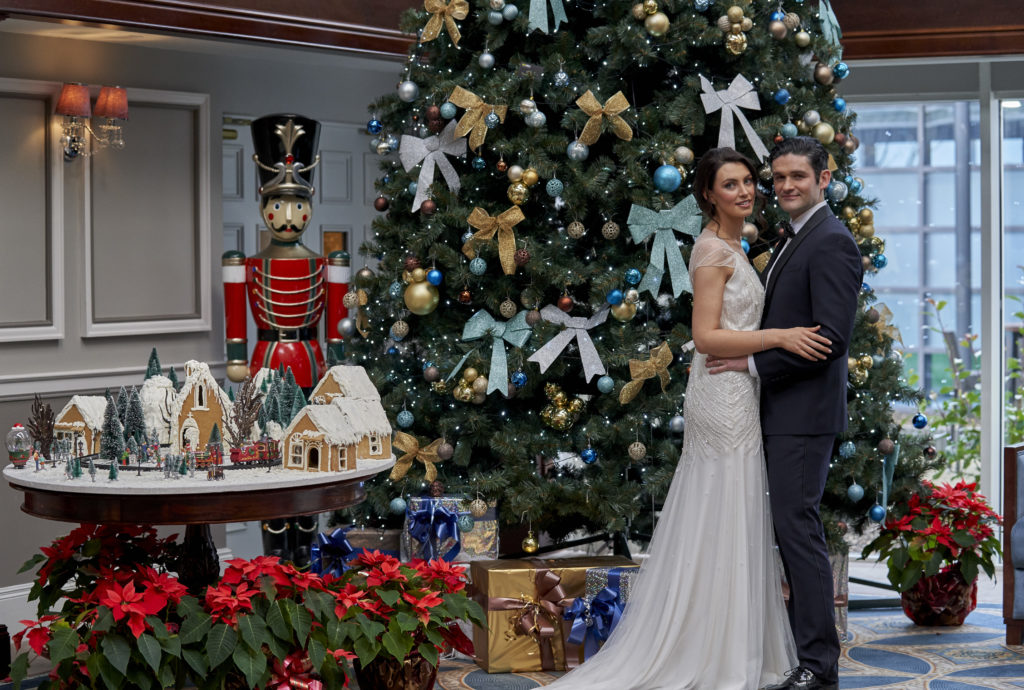 Take inspiration from the season and choose a more traditional colour scheme that includes an opulent and luxurious colour palette of rich reds and burgundies, warm plums and magenta all offset by deep green. For something more contemporary, a winter palette of icy blues, silvers and metallic is an excellent choice and again will capture the essence of this time of year.
Bring the outdoors inside and create stunning centrepieces and place settings using a blend of candlelight and nature. Include seasonal holly, ivy and mistletoe, or bare winter branches entwined with fairy lights for a magical feel.
Perhaps most importantly, speak with your venue wedding coordinator about how the venue will look at Christmas. Many couples forget that somewhere viewed in peak summer will look entirely different come winter. From interior decoration to outside greenery, the reasons you choose a venue may not apply if you're viewing it outside of the season you intend to get married. Stay informed, and ask your co-ordinator what decorations the venue use, if you can bring in your own, and how the gardens, if they have them, look at this time of year.
Eat Drink & Be Merry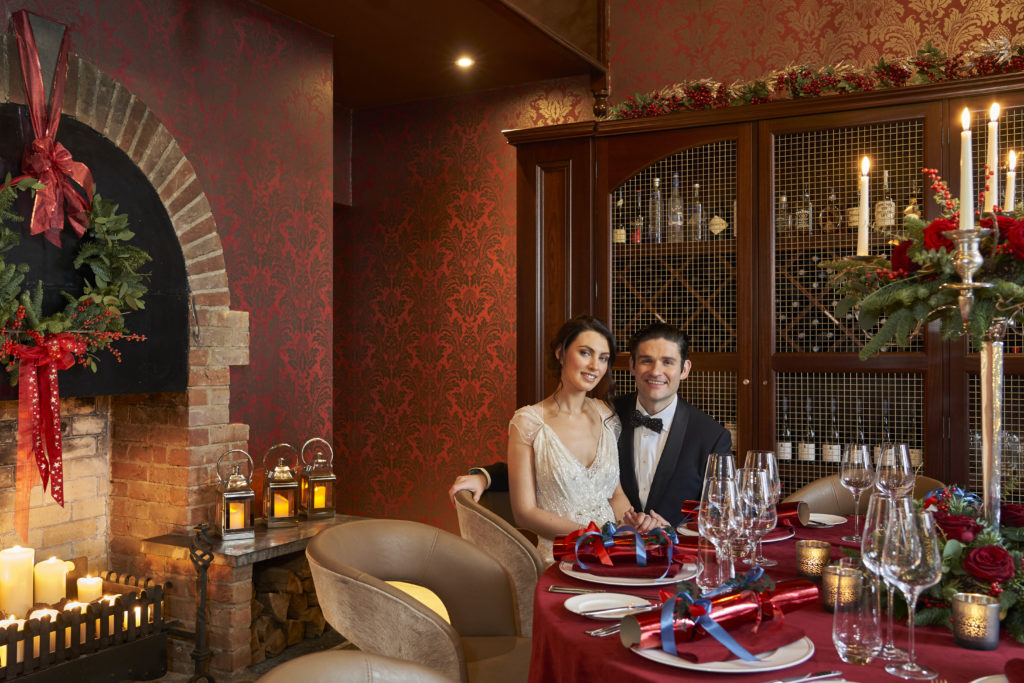 Above all, Christmas is an excellent time for any party and a wedding held at this time of year is extra special. Truly the season to be jolly, you will find your guests in festive form, winding down for the year-end and ready to party. Remember to relax on the big day itself, soak up the atmosphere and join in the festivities. Let your wedding co-ordinator take care of the rest.
The Johnstown Estate will host their winter Wedding Fair this coming Sunday, 29th September 2019. For more information, click here.