You've found the one you love, the venue is booked, the dress chosen and yet, could all your hard work prove futile because of some senseless wedding-day superstitions? Ensuring all your hard work hasn't gone to waste, we've taken our biggest wedding myths and busted them. Who says you can't stray from tradition? The road less travelled, that's our motto.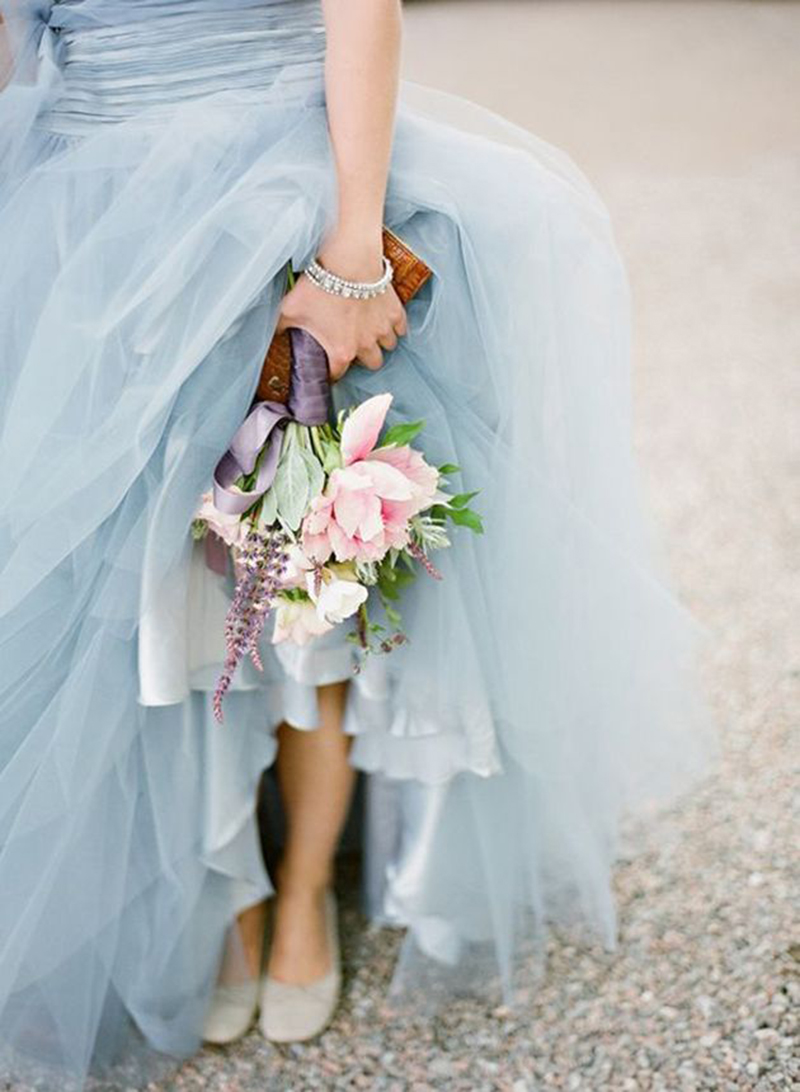 Something old, something new myths
The wedding day fashion rule of wearing something old, new, borrowed and blue is one of the most common myths upheld. Many years ago, brides believed that each garment would contribute to the beginning of a happy, marital life. The something old represents the bride's past, something new symbolises the couple's happy future, something borrowed must be on loan from a happily married couple and finally, the something blue, which represents fidelity and love. The truth of the matter is, when it comes to finding The One, concentrate more on spending time together and putting up with one another's bad habits, rather than attempting to find something the right shade of blue in your mother's wardrobe that will complement your wedding dress.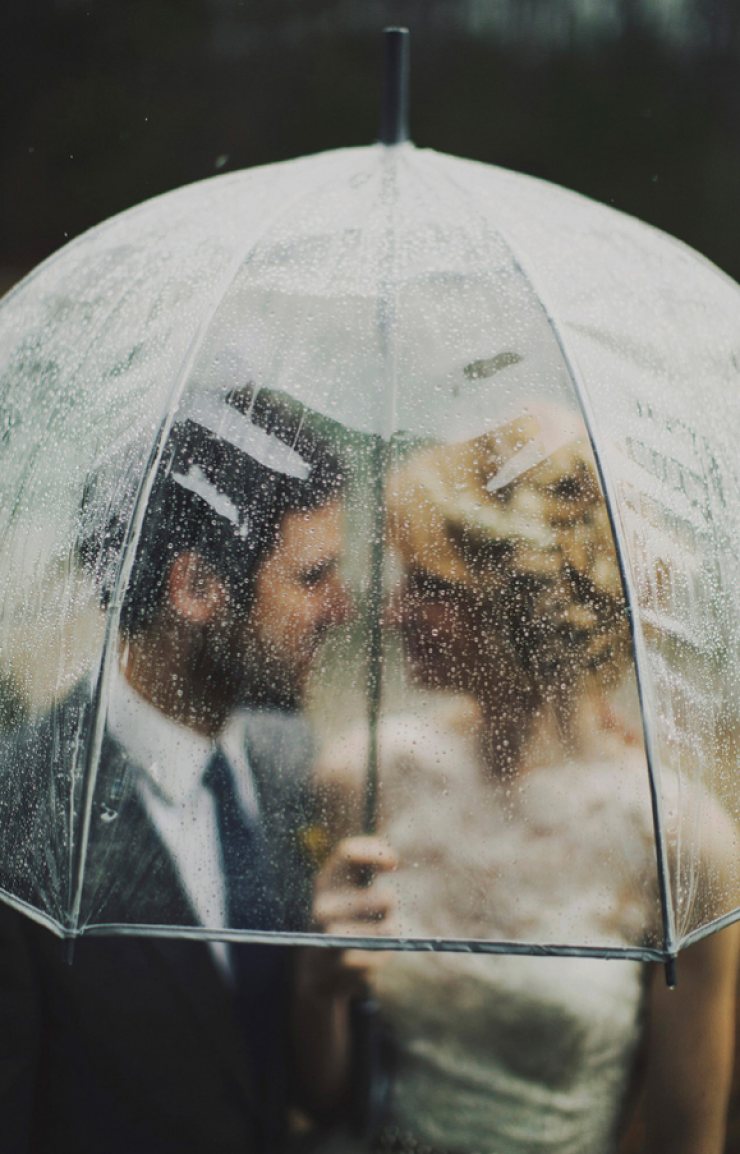 The time of year
Picture this: you make your way across the sprawling grounds, gliding towards the doors of your wedding venue, the sun's rays beaming down, complementing your ivory gown, as you make your way up the aisle to your waiting groom…sounds ideal? But let's face facts, unless you've managed to book a Caribbean venue, where you can be sure there'll be a need for sun cream, it could very well start raining; it is Ireland, after all. Considered to be a terrible omen for your future happiness, rain is inevitable and Mother Nature is one unpredictable lady. However, the notion of a few showers ruining a newlywed's future is ridiculous, not to mention that rain bringing bad luck is one of the biggest wedding myths. In fact, rain is actually considered good luck on your wedding day, as it signifies fertility. Laugh off the grey skies, kit your bridesmaids out with some wellington boots and ensure some colourful umbrellas are on standby, making for some unique wedding photos.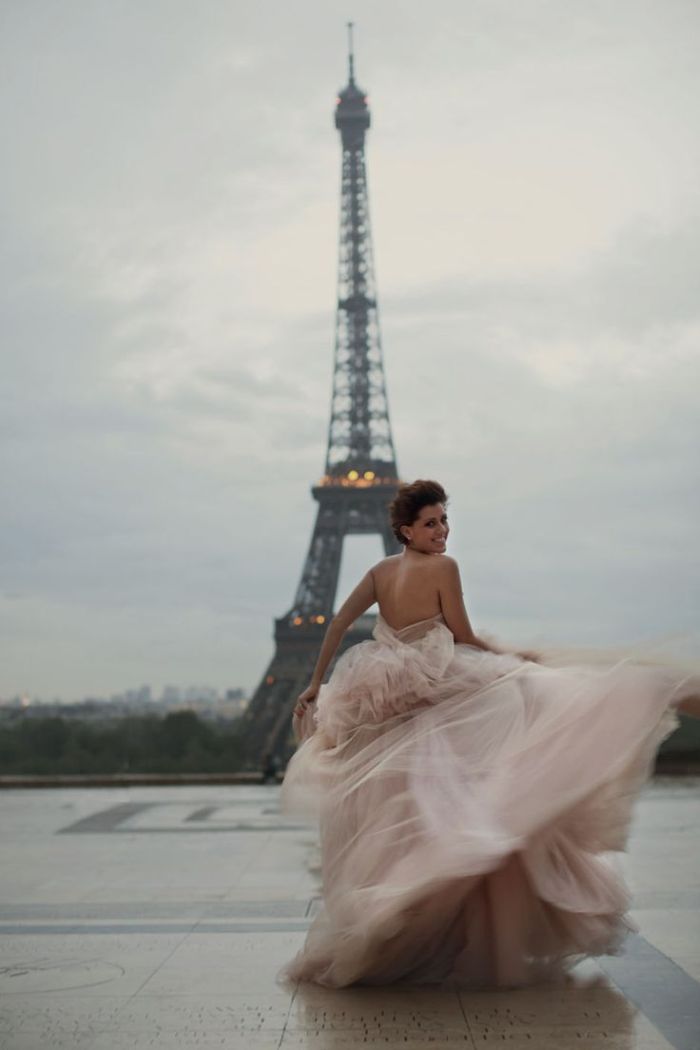 The white wedding dress
'Married in red, you shall wish yourself dead. Married in yellow, ashamed of your fellow. Married in green, ashamed to be seen. Married in pink, your spirit will sink. Married in grey, you will go far away. Married in black, you shall wish yourself back.' With myths like this, no wonder brides favour the more traditional white wedding dress. However, with celebrities such as Reese Witherspoon and Anne Hathaway daring to go pink on their big day, why not follow suit and break tradition? Choose the wedding dress that complements your figure best and one that you feel most beautiful in. So if you have a penchant for rainbow-inspired garments, dispel the myths and wear what you choose, remember it's your special day.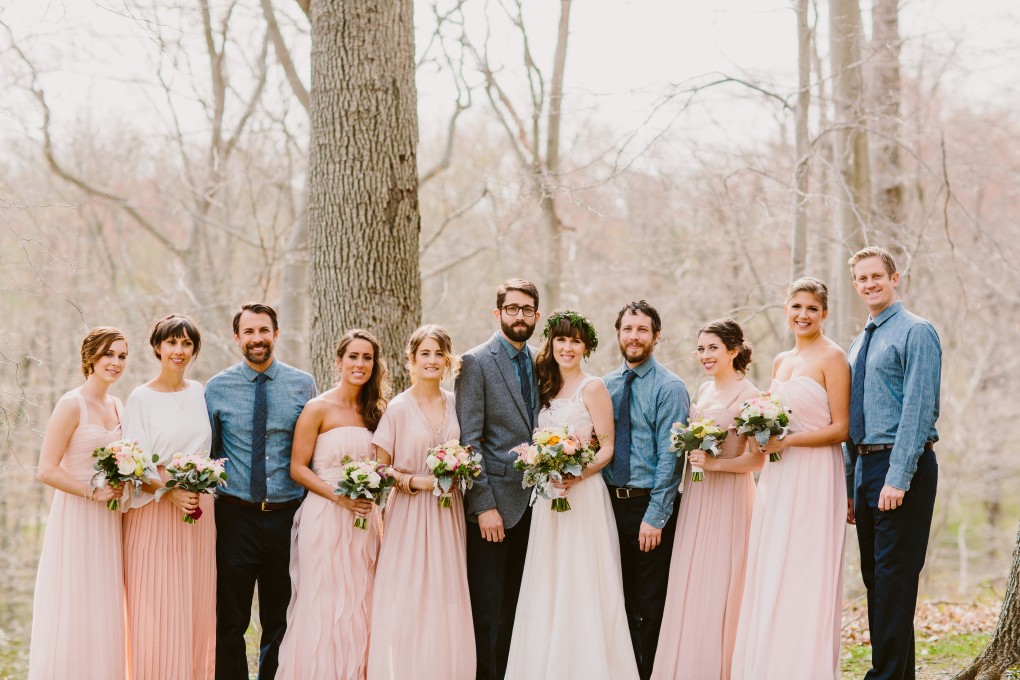 Balanced bridal party
Who says you have to have the same number of bridesmaids and groomsmen? The idea of having matching numbers is so that the pictures are balanced and so when you walk down the aisle after the ceremony, the bridal party can walk down behind you in pairs. But while your hubby-to-be might only want his two best friends up there with him, you might want your three sisters and your closest friend. Don't worry. it's a wedding not a parade. Your bridal party can definitely have uneven numbers. It's your wedding, who you have up there with you should be dependent on who you want up there, not how many you need to make up the numbers. The days of pairing up bridesmaids and groomsmen are long gone. The only time they're really paired up these days are when they're leaving the church, and you don't even have to do that! They can walk out in twos (any two) or you can have two bridesmaids for the best man or vice versa for the chief bridesmaid, depending on how many extras you have. As for the pictures, asymmetric bridal parties look perfectly fine, and how many pictures of "bridesmaids on one side, groomsmen on the other" do you really want?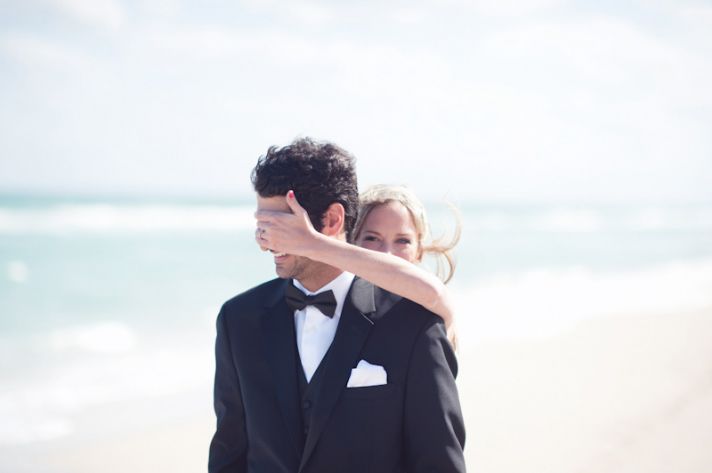 Not seeing the bride before the ceremony
We're all for zero contact the night before the big day, but there's nothing to stop you from having your own private "First Look" before the ceremony. After all, you're going to become husband and wife the next time you see each other. Apart from that, the day of the wedding can be daunting and it's the main time that cold feet can pop up. Seeing your beloved one last time before you have to walk down the aisle is a great way to calm your nerves. If you want to have some first look photos, have a look at some of these for inspiration. If you're still adamant the groom shouldn't see the bride fully dressed before the ceremony, schedule a quick meet up before the hustle and bustle of getting ready begins. If you are even more superstitious about laying eyes on each other, why not stay hidden behind a wall and have a quick romantic chat?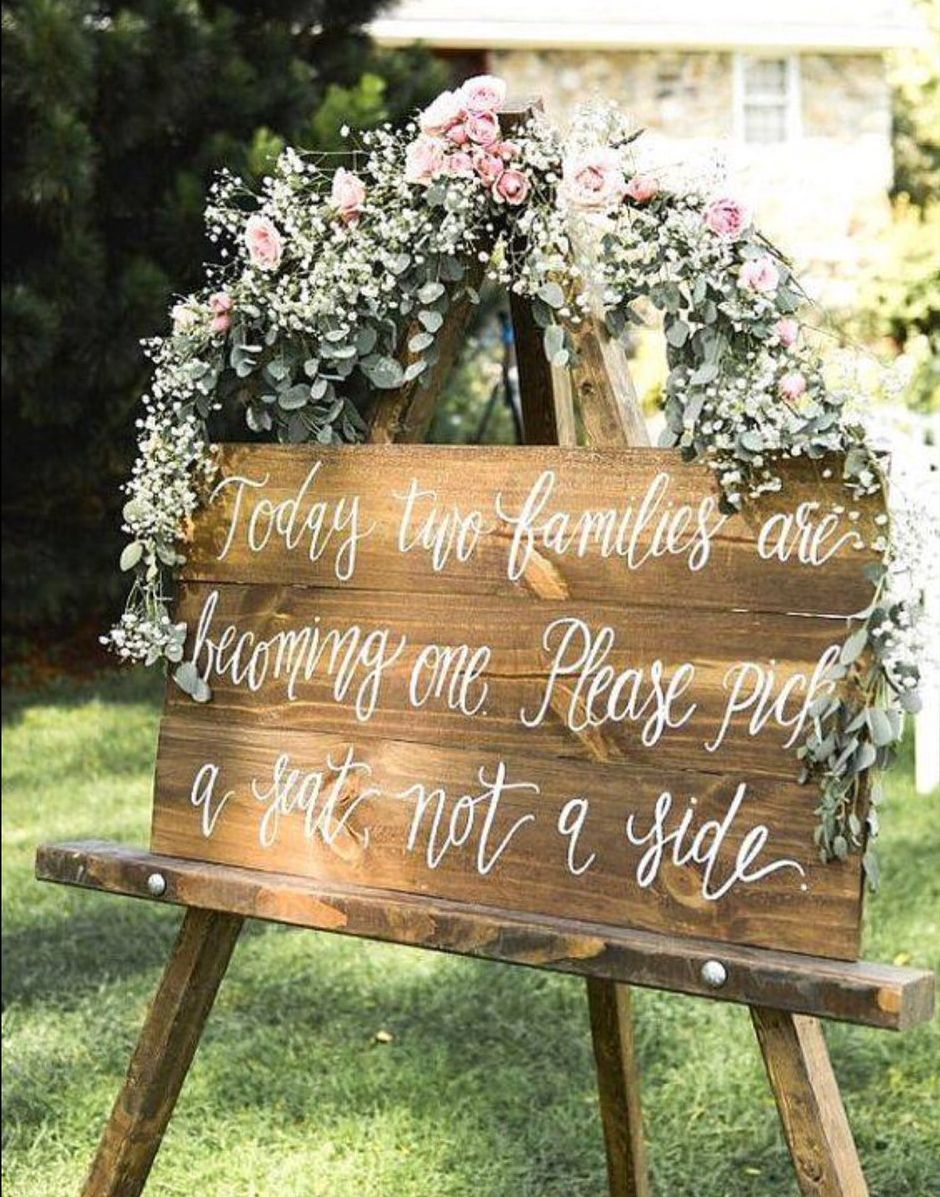 Choosing sides
Instead of keeping the families segregated at your wedding, have your family and friends sit wherever they like at your ceremony. In all likelihood, many of your family members won't know each other but they know you two and they all want to be at your wedding to celebrate with you. They will be spending the whole day (or maybe even the whole weekend) together, getting to know each other and celebrating with you both. So, does it really make sense to keep them apart for the most important part of the day? Your wedding is all about coming together and uniting as a couple, so why not start making connections as early as possible and uniting your family and friends too?
Image credits: Blue skirt: The Nichols | Rain: Ariel Renae Photography | Grey dress: When He Found Her | Bridal party: Redfield Photography | First look: Paper Antler | Sign: Julia Elizabeth Photography