When you think about the stereotypical bachelorette party a few things come to mind, booze, scantily clad male dancers and the bachelorette mecca that is Las Vegas! If you're a bridesmaid or maid of honour planning the perfect bachelorette party then you may find that the bride might not be necessarily stereotypical. We've made a list of fun, unique and alternative bachelorette parties for a more quirky bride!
1/ Glamour Shots
If the bride to be is a bit photo obsessed then why not feed her obsession and book glamour shots, this doesn't necessarily mean a full boudoir photoshoot though! Get your glam on with flashy clothes, hair and makeup and book a photoshoot for both the bridal party and the bride!
2/ A Scavenger Hunt
Why not show off how much you know about the bride by planning an elaborate and detailed scavenger hunt based on her history with you and the other bridesmaids! Not only will this fill the day with fun shenanigans, but it also allows each bridesmaid to feel involved and plan a part of the day themselves!
3/ Wine Tasting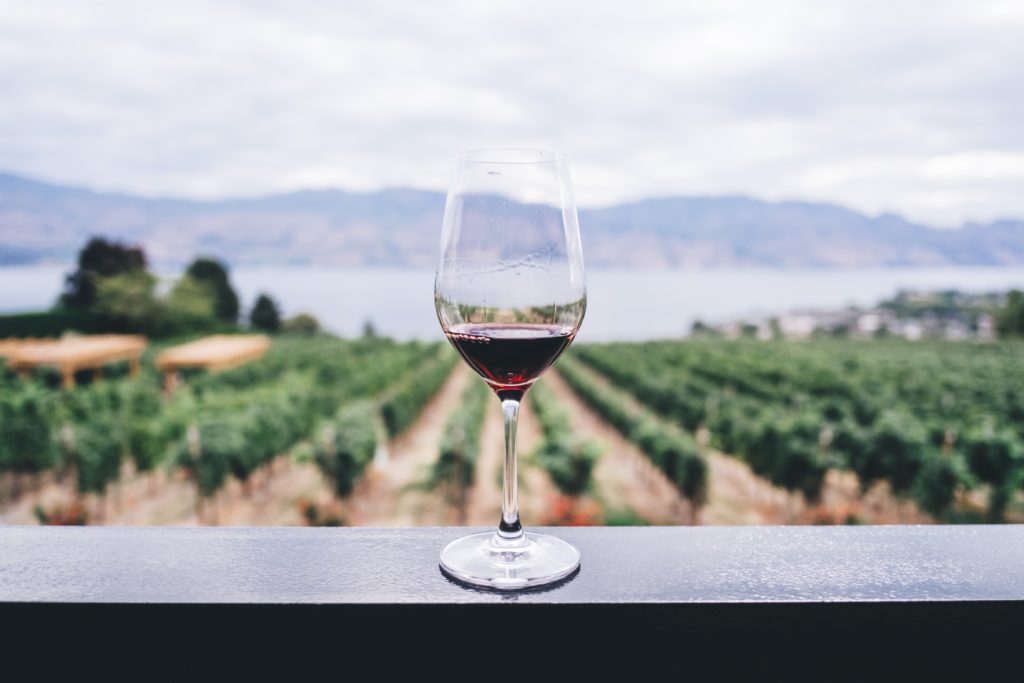 There are few occasions where you can feel fancier than at a wine tasting, spend a lovely evening with your favourite girls getting wine drunk and acting like you actually know what you're talking about when you mention oaky notes!
4/ A Museum Tour
If you're part of a gaggle of girls more interested in a cities day-life than their night-life then why not look into a museum tour day? It may sound boring on paper (And a little like a school trip), but before you turn your nose up at the prospect of a day of museums take a look at the weird and wonderful options that Ireland has to offer (Not to mention, you'll have a slew of inside jokes, funny stories and great memories at the end of the day!). The National Leprechaun Museum in Dublin offers a Disney-like experience of Irish folklore by day, and by night becomes a spooky story lovers dream come true!
5/ Have A Glam Sleepover
Why not plan a slumber party with your best friends? Even better, why not rent a super-luxe Air BnB for you and the gang and have the sleepover fit for a movie! For €1,400 per night, you can rent a 10 bedroom mansion nestled in the heart of the Boyne Valley! Throw a sleepover than your 13-year-old self would have died for! Watch movies, drink champagne, have a mini spa day and cook the bride a fancy dinner.
6/ A Murder Mystery Dinner
Flex your acting muscle and orchestrate a wacky, silly and perplexing murder mystery that the bride and bridal party have to solve amid a charming dinner. This essentially gives you and the gang an excuse to dress in vintage clothing, put on silly voices and live out your favourite episodes of Murder She Wrote! For a bit of fun why not get the bachelor party involved too as characters that add to the storyline!
7/ A Makeup Making Class
Makeup making classes are the perfect way to spend an afternoon for the crafty and glam gals out there! Whether you're making skincare, lipstick or perfume, custom making your own cosmetics for the wedding day gives the bridal party a fun day of bonding and adds an element of personalisation to the big day.
8/ Still Life Drawing
If you're looking for something a little cheeky that doesn't involve half-naked people dancing on the soon to be bride, then look into still-life drawing classes! It's basically a relaxed version of a traditional bachelorette party with handsome scantily clad men but less groping and more charcoals.
9/ A Burlesque Class
Just because your friend is dedicating herself to one person for the rest of her life doesn't mean she doesn't like to feel sexy, if the bride to be has a sense of adventure then why not organise a group burlesque dancing class or two? Not only is it a fun bonding experience, but it's also an incredible workout to get you looking and feeling great for the wedding!
10/ A Horseback Forest Hack
If you're a glutton for the outdoors then maybe you should look into organising a horseback hack! The term hack describes the act of riding a horse for light exercise, for example along the beach or through a forest. It might sound a bit naff but I promise you they're actually very fun and the perfect way to explore nature. Horseback is also the perfect height for beautiful nature photographs and group selfies!
- Grainne