If it's not an engagement, it's the arrival of a new baby, or a promotion in work; these days, friends and family are bursting at the seams with good news to share so it's more important than ever to stand out and make an impact when you announce your good news. He has plucked up the courage, popped the question and you are now officially a Mrs-to-be. But how best to announce the happy news? We have come up with some unique ways to announce your engagement to friends and family.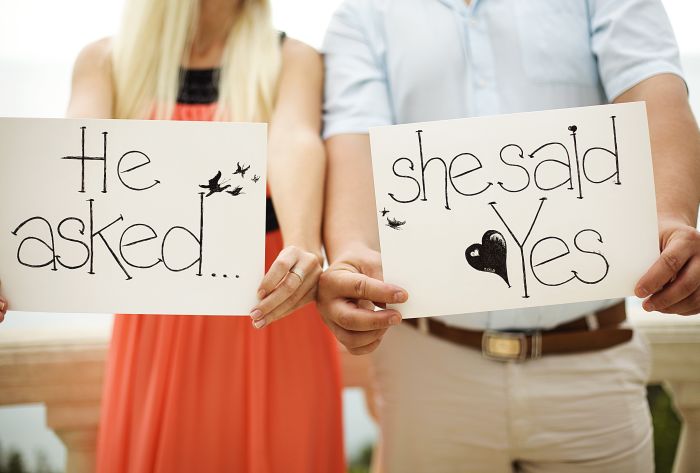 Social media
These days, the easiest way to be kept in the loop is by social media. Whether it be Facebook, Instagram, Twitter or WhatsApp, it's never been easier to find out who's with who, what happened where and about the baby next door's first steps! If social media is your primary method of  communication with friends and family to announce your engagement news, why not try something a little different than the usual click of the 'relationship status' button. Why not say it with an image instead? For example, take a picture of you and your husband-to-be kissing, with your hand (plus engagement ring) at the forefront of the image, with the words 'I said yes' written on the palm. Another simple idea would be to take a snap at the location your loved one proposed, ie a romantic beach setting, and carve the engagement announcement in the sand. After all, a picture speaks a thousand words.
Throw a party
Advertisement
Forget the sometimes lengthy process of creative input and contacting each and every person in your phone book; instead, announce your big news with a surprise engagement party for guests! A group message or word of mouth invite to the party is as complicated as it needs to be! Under the disguise of an average house party, guests will be surprised with the when you announce your impending wedding and then the celebrations can begin.
Telegram
Sending out a telegram may be an old-fashioned idea but it is also a very novel, unique way to announce your impending wedding. A lot of creative input can be injected into this, choosing the words, picture and scroll that will be used. With technologies heavy influence these days, sometimes receiving a letter in the post can be the most surprising of things!
Make a video
Who needs a pen and paper when you could really break the mould and announce your engagement with a video? This idea would require a bit of time and imagination but capturing the happy news on camera couldn't be simpler with smartphone video access. By choosing this option, it'll not only be a surprise to those who receive it but also a timeless keepsake of your wedding.  As soon as you have your idea, whether it be a flash mob or a simple face-to-camera announcement, just hit record, put on your happiest bride-to-be smile and send to friends and family. Make it unique enough and it may just go viral, you never know!
Sweet treats
Advertisement
What could make a wedding invitation even better...if it were edible of course! Choose the sweet treat of your choice and customise the packaging on the front to act as a wedding invitation. Factors such as cost could be an issue with this idea but if that's the case, sending this personalised invite could be exclusive to the wedding party only. If your wedding has a sweet theme or colour code, this could also be worked into the edible invite idea.
Dinner party
If you're looking for a low-key way to announce your engagement, a simple dinner party may be just the thing, with the added surprise for your guests. Invite your wedding party over for dinner, which allows you to add a personal touch to proceedings. There are numerous possibilities to the announcement, like disguising save the dates as name places at the table. Guests will be fooled into thinking the card is merely a seating plan, yet it will actually be a personal invitation to the wedding. This is perfect for the couples who want to announce their engagement in an intimate way.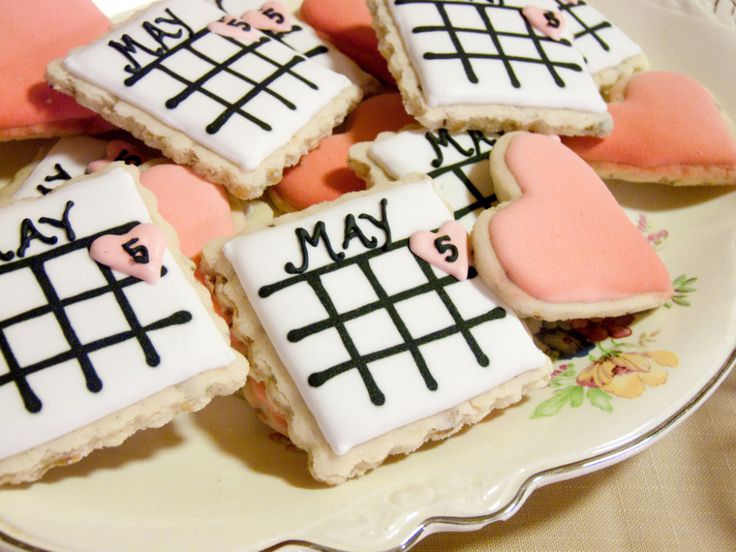 Wedding website
The introduction of a wedding website is fast becoming the new trend for all married couples-to-be! Setting up a website solely dedicated to one of the biggest days of your life can be a daunting task yet setting aside an evening or two to get it started is all it takes! S&P Weddings has you covered for your website. Simply sign up to our My Wedding section and create your own wedding website. On your website you can add your wedding party, the date and time of your cermeony and reception and any other details you want your guests to know, such as dress code or a link to your registry. Your wedding website will allow you full control over dress code, location, timing on the day, etc. A lot of stress could be taken from your mind too, as you can not only announce your engagement, but also clearly and concisely inform guests of any new updates happening without fear of text messages not sending or word of mouth not communicating your exact message. Welcome to 21st century wedding planning ladies!
Movie poster
Advertisement
This is a particularly unique idea to announce your engagement, which may require a bit of gentle persuasion on your partner's side! Creating a movie-style poster to announce your engagement may not be seen often but it's certainly a fun way to surprise guests! Popular ideas include recreating the iconic Titanic scene of Jack and Rose at the front of the ship or the recognisable Notebook cover, or for a bit more fun, how about your own take on Mr & Mrs Smith Not only will you have fun recreating the movie of your choice and creating a wedding keepsake, but your guests are sure to get a giggle!
- Michelle Storey
Image credits: She said yes poster: The Gloss | Dog: Pinterest | Heart: Pinterest | Cookies: Chanelle Delgado